Thesis work
Acquire the latest knowledge in a specific field
Benefits for you:
An analysis of a challenge that is relevant for your organization
Access to dedicated resources to help your organization to investigate a problem and find new ideas and approaches
Every year, during Spring semester from January to May, JIBS students write their thesis.
By collaborating with students and supervisors in connection to the thesis work, you can acquire new knowledge on a certain topic that will help you make decisions in the future.
Our students are used to taking initiative, working independently and critically reviewing different sources of information. 
Deadline: Register your interest before November 1st if you would like to collaborate with students when they are writing their thesis.
Through the students' theses, we get a good compilation of the status in the current research area and a chance to be involved in pushing the boundaries forward. Often, we have a problem within the organization or technology for them to work with. Still, theses concerning more general issues are also of great value to us. One aspect that is very valuable to us is the contact with the students themselves. Husqvarna Robotics is in an expansive phase. The key to success with this is a continued good supply of skills in the region.
- Björn Mannefred, Robotics &Software Design Manager, Husqvarna Group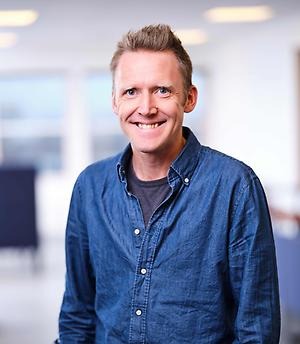 Contact us for more information
Coordinator


Jönköping International Business School
Coordinator

Jönköping International Business School