The road to internationalisation – where are we now?
"JU's approach to internationalisation is entrepreneurial and multi-faceted."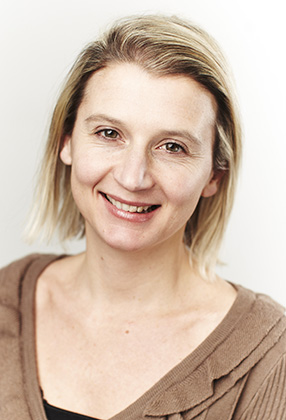 Lucia Naldi is a Professor of Business Administration at Jönköping International Business School (JIBS). Her main research and teaching are in the areas of entrepreneurship, international business and strategy. In 2018, she became Senior Advisor on Internationalisation for the President of Jönköping University (JU). 
Lucia was born and raised in Florence, Italy. She first visited Sweden as an exchange student in 1999 and later received her doctorate at JIBS. She moved permanently to Jönköping in 2012.
What experience do you bring to this role as Senior Advisor on internationalisation?
I have studied and worked in different countries and universities. I have also led several international projects both in research and education, and crucially, one of my key research areas concerns internationalisation of organisations. So, all in all, I feel well-equipped to carry out this role!
What aspects of our internationalisation can JU be proud of?
Student mobility is always the first thing that people think about, and that's something we are very good at. We have over 2000 international students here, from 70 countries. We have 500 outgoing students who chose to spend one term abroad at one of our 350 international partner universities.
But there are many other dimensions of internationalisation…
We are a leader in creating the preconditions for international students to come and study at JU. Jönköping University Enterprise (JUE) is an educational company that provides education, study skills and language training for international students who want to live and study in Sweden. We are the only university in Sweden to have done this.
We are also proud of our international campuses. These are fundamentally connected to international companies and here our students can carry out internships as well write their theses.
One more crucial dimension is the internationalisation of the curricula. Today's society is increasingly multicultural, so we are adapting our programmes to include global perspectives. Students in all disciplines need to learn intercultural skills and to recognise that knowledge is comparative and culturally contextual.
Another very worthy activity is our commitment to enhancing competence in developing countries. For example, JIBS is working with universities in African countries to develop their research environments and PhD education. School of Education and Communication is also setting up education in academic leadership in Ethiopia. These collaborations are mutually beneficial, and we value them highly.
And what about the local region, how do they benefit this internationalisation?
Firstly, they benefit from our pool of international students and researchers who can provide key resources, networks and competitive knowledge that are very valuable for local companies and organizations.
But equally, because we are internationalising our curricular, all our students, even those on programmes that traditionally don't have many international applicants, will leave JU with important global and intercultural competencies. I can see this being very beneficial for workplaces that have increasingly multicultural settings, such as healthcare or education.
How is JU's internationalisation different from other universities?
JU is unique in that it is regionally anchored and yet develops its international connections and global orientation. The university was born with strong connections to local companies and institutions. We are strong in certain research areas thanks to local collaborative activities and funding. This in turn makes us an attractive place for international students, faculty and overseas partners, who in return benefit the region. So, our regional roots and international profile complement each other very well.