Meng wants to become a PhD
I wanted to improve my English skills and get used to the society before I started a degree programme. When I heard of Jönköping University, I googled it, and thought the city and the university looked so beautiful, that I decided to apply. I haven't regretted it!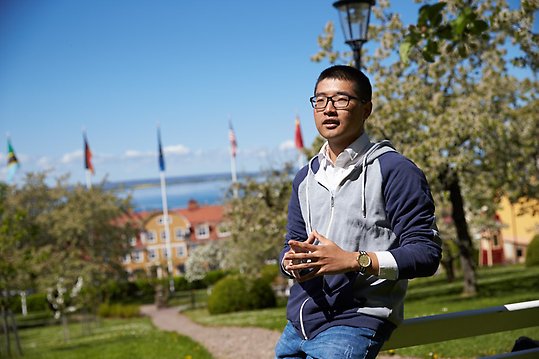 When I complete the Pathway Programme, I'm continuing to study the Master's Programme Economic Analysis at Jönköping University.
I studied economics in China, and it was really different from studying in Sweden. I like the discussions and open climate we have in- and outside of the classroom here. I have improved my English reading, listening and speaking skills. I have also learned useful study skills that will help me at the university. It has been great to have had time to adjust to a new society and learn more about the way to study here before I start a degree programme. I feel much more prepared than when I first moved here.
Studying abroad offers you the chance to experience a different culture and to see how people live in another country. Most people in Sweden speak good English so you get to practice a lot by just talking to the local people, and I have no problem communicating here. We live in Gränna, a typical, small Swedish town, and the local people are very nice. We live really close to both the lake and the forest, which is very peaceful.
I want to continue my studies here in Europe after I complete my master's programme at JU. I want to apply to continue to become a PhD.
I recommend the Pathway Programme. It's very useful, not just for the English skills, but also because it offers a chance to adjust to and gain insight into Swedish society.