Keynote speakers
Above is the teaser for Jesper Thorborgs keynote "The virtual core". The full presentation is awaiting you as a participant of the online conference on the second day of the conference, 23. June!
This is the teaser for Michel Rappaz keynote "Does MCWASP still follow Moore´s law? Forty years of advances in microstructure modeling". The full presentation is awaiting you as a participant of the online conference on the 22. June.
This teaser has been created by Prof. Rappaz himself in his home office, using the software Filmora and a simple "green screen" procedure. Filmora is one of many softwares you can use to create vivid material for your presentation page. See our Tips and tricks section and watch our Teaser section for more inspiration.
Here are all the Keynote speakers scheduled for MCWASP XV.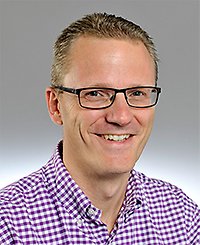 Jesper Thorborg
Jesper's primary focus is research and development of thermomechanical models used in high temperature process modeling. He is responsible for research projects in the software development group at MAGMA, with a focus on the casting and heat treatment processes. In the field of thermo-mechanical modeling, the complex material behavior at high temperature requires stable nonlinear algorithms, which take creep effects, multiscale information and detailed descriptions of the process conditions into account. The focus is not only metals, but also hot distortion of sand cores has been considered in recent work, where detailed measurements have formed the basis for implementing soil plasticity models to describe the performance of sand cores as a bonded granular material. Jesper is a Mechanical Engineer with a PhD in high temperature constitutive models, obtained at the Technical University of Denmark (DTU). He has co-authored 42 peer-reviewed articles and two book chapters.
In the keynote presentation "The virtual core – modeling and optimization of core manufacturing and application" at MCWASP XV, Jesper will show the details behind modeling the lifecycle of a sand core and its influence on casting quality.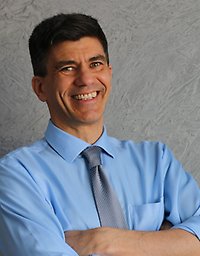 Patricio Mendez
Patricio's professional obsession is to find general, practical solutions suitable for practitioners for complex problems in materials processing. Of special interest are problems involving multiple coupled physical phenomena such as heat transfer fluid flow, electromagnetics, and free surfaces, of which welding is one excellent example. This pursuit plays well with the $5M experimental facilities of the Canadian Centre for Welding and Joining, of which he is the Director, and with the mandatory semesters of Calculus, Linear Algebra and Physics which he endured (loved) at the University of Buenos Aires in Argentina. He obtained his PhD at MIT while simultaneously co-founding Semi-Solid Technologies, which obtained one of the first patents in additive manufacturing in metals, and also invented a die-casting technology used by Ford. Before moving to Canada, Patricio taught at Colorado School of Mines, where he was in charge of commissioning and running its amazing foundry. Patricio has 9 patents and 76 indexed publications, most of which include the word "scaling" in the title.
 
In Patricio's Keynote at MCWASP XV entitled "Reduced order models for welding and solidification processes" he will argue that often very complex problems can indeed be treated with generality, accuracy, and simplicity, and will show examples to support the argument.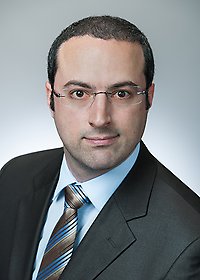 Damien Tourret
Damien is a researcher and group leader at IMDEA Materials Institute in Madrid, Spain. His main research interests revolve around linking materials processing routes to microstructures and properties, with a particular emphasis on solidification and phase transformations in metals and alloys. His recent studies have focused on columnar grain growth competition, the effect of fluid flow on microstructure selection, multi-scale modeling of dendritic growth, and in situ imaging of microstructure formation in metals and alloys. Damien is a Mechanical Engineer (INSA Toulouse, France) with a PhD in Materials Science & Engineering (Mines ParisTech, France) and postdoctoral experience from DLR, Germany; Northeastern University, USA and Los Alamos National Laboratory, USA. He has co-authored over 35 peer-reviewed articles and one book chapter.

At MCWASP XV, Damien will present a keynote entitled "Comparing mesoscopic models for dendritic growth", showing a benchmark of different multi-scale modeling approaches for dendritic growth, discussing their relative strengths, limitations, and choices of parameters to achieve quantitative predictions.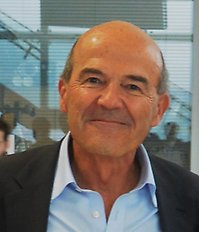 Michel Rappaz
Although he officially retired from his position as Professor at Ecole Polytechnique Fédérale de Lausanne (EPFL) in 2015, we are very happy to have Michel Rappaz as our first keynote speaker. Michel's main interests are in phase transformations and solidification, in particular the coupling of macroscopic aspects of heat and mass transfer with microscopic aspects of microstructure and defect formation. Among his diverse achievements, one can mention in particular the development of Cellular Automata for grain structure predictions, granular models for hot tearing formation in castings, coupling of Finite Element method with microscopic models of nucleation and growth, application of the phase field method to the understanding of various microstructures, discovery of quasicrystal mediated-nucleation in alloys, and many other studies both fundamental at the microstructure-defect level and more applied at the level of processes. He has been awarded several prestigious awards, and co-authored two books and more than 200 publications.

Michel will kick off the MCWASP conference with an exciting recap of the developments within microstructure modelling as well as computational power during the 40-year history of the MCWASP conference, with a keynote entitled "Does MCWASP still follow Moore´s law?".