Honorary Doctors 2021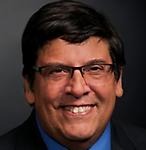 Luis Gomez-Mejia är professor vid Arizona State University. Han fick sin doktorsexamen och mastersexamen i Industriella relationer från College of Business vid University of Minnesota och han har under åren därefter arbetat som konsult för en mängd företag, till exempel IBM, Dupont och Honeywell. Gomez-Mejia utses till hedersdoktor för en internationellt framstående gärning som forskare och för viktiga bidrag i utvecklingen av entreprenörskaps- och familjeföretagsforskningen, samt för viktiga insatser för utvecklingen av forskningen inom Centre for Family Entrepreneurship and Ownership (CeFEO) vid Jönköping International Business School (JIBS). Luis Gomez-Mejia har bidragit till utvecklingen av forskningen, både på JIBS och internationellt. Han har besökt JIBS, varit gästföreläsare samt mentor och rådgivare i forskningsrelaterade verksamheter. Han deltar även i flera forskningsprojekt med CeFEO:s medlemmar.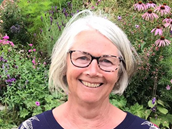 Sue Waite är docent (Reader) i utomhuspedagogik vid Plymouth University, specialiserad inom interaktion mellan plats, lek, lärande, hälsa och välbefinnande. Waite har haft stor betydelse internationellt för forskningen inom utomhuspedagogik, och inte minst för forskningen inom Högskolan för lärande och kommunikation (HLK). Sedan hon har varit affilierad till Sustainability Education Research Group vid HLK har hon bidragit väsentligt till forskningens bredd och djup. Waite spelade en avgörande roll när HLK nyligen beviljades medel till ERASMUS+-projektet Early Language Development in Nature där olika pedagogiska inriktningar knyts samman. I rollen som hedersdoktor kommer hon fortsätta vara en stor tillgång för både forskning och utbildning vid HLK och JU.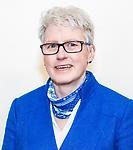 Trish Greenhalgh, professor of primary care health sciences vid University of Oxford, har under årens lopp delat med sig av sin gedigna kunskap till såväl doktorander vid Hälsohögskolan som till unga allmänläkare i Region Jönköpings län. Hon är en viktig förgrundsgestalt och inspirationskälla när det gäller utveckling av förbättringsvetenskap, E-hälsa och translationell forskning, som bland annat betonar patientnytta och just förbättringsarbetet inom vården. Genom detta har hon gett viktiga bidrag till områden som är av hög relevans för Hälsohögskolan och JU, inte minst kopplat till nästa generations praktiker och forskare. Greenhalgh bidrar därmed kontinuerligt till förnyelse och utveckling av metoder inom Hälsohögskolans forskningsområde Hälsa och välfärd. Med sin bakgrund som både allmänläkare och sociolog lyckas hon att kombinera lärdomar från forskning och praktik på ett unikt sätt.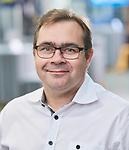 Per Jansson är ägare och vd för Comptech AB. Comptech har varit involverad i aluminiumgjutningsforskningen kring innovationen av RheoMetal-processen som arbetades fram av forskarna Haiping Cao och Magnus Wessén vid Tekniska högskolan i Jönköping. Per Jansson har bidragit till att tillhandahålla ett industriellt laboratorium för den tidiga utvecklingen av RheoMetal-processen. Wessén och Cao upptäckte ett nytt sätt att gjuta avancerade komponenter och startade ett spin-off-företag RheoMetal AB 2005 för att kommersialisera processen. RheoMetal AB och Comptech AB har arbetat hand i hand sedan 2007 och idag drivs processutveckling och tillverkning utav utrustning av Comptech som sprider tekniken över hela världen tillsammans med det nystartade företaget RheoComp Technologies i Kina.