Insignia
During the conferment ceremony the conferrer presents different insignia, the symbols of the newly aquired dignity of the conferred. Watch the film where Johan Larsson, Master of Ceremonies, tells about the insignia at Jönköping University.
The Doctoral Hat
The doctoral hat symbolizes freedom but also power. The university's doctoral hats are made by Lisa Franzén, Gothenburg.
The Presidential Chain
The Presidential chain includes a gold medal of 18 carat gold. In the background the water of Lake Vättern and the forests of the region Småland are symbolized. The links of the chain symbolize the university's collaboration regionally, nationally and internationally. The Presidential chain is designed by Rune Karlzon and made by jeweler Thomas Snarberg.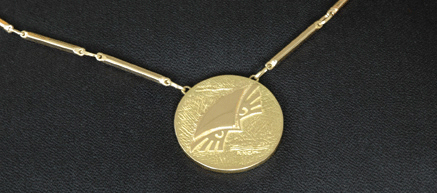 The Doctoral Ring
Since 2006 there is a special doctoral ring for Jönköping University. The ring is designed by jeweler Björn Blomquist. It is of 18 carat gold and is adorned with a traditional laurel wreath and inside is the university's logo. The ring symbolizes fidelity.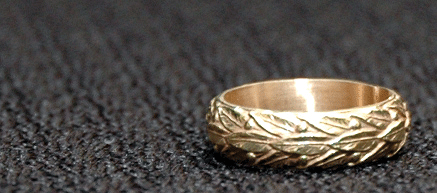 The Diploma
The diploma is a confirmation that one is inaugurated/conferred at Jönköping University. The diploma is designed by Rune Karlzon.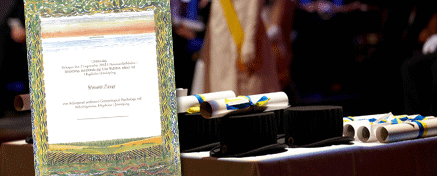 The Ceremonial Staff
The university ceremonial staff is made of wood from the region Småland; cherry, birch and aspen with elements of black oak and ebony. The staff is made by Bertil Johansson at Malmbäcksverken AB, and is a gift from The Foundation Träcentrum Nässjö.