FunDisCo - Functional disperion coatings

Functional dispersion coatings can give the surface of a component new and better properties by combining a metal with special particles by electroplating. The research project Functional Dispersion Coatings (FunDisCo) addresses an existing knowledge gap within the area of electroplating by studying the fundamentals of the co-deposition process. An aim of the project is to meet industrial needs for improved electroplating methods and processes and bring innovation to the finishing industry.
Surface engineering has become a critical technology for the competitiveness of Swedish industry. Several important sectors, such as energy, transportation and components for the food processing industry, are critically dependent on surface treatments. The demands of tomorrow can be translated into a need of novel surface engineering processes with high versatility and low costs. Due to its flexibility and cost, electroplating of composite coatings can be one of these new processes.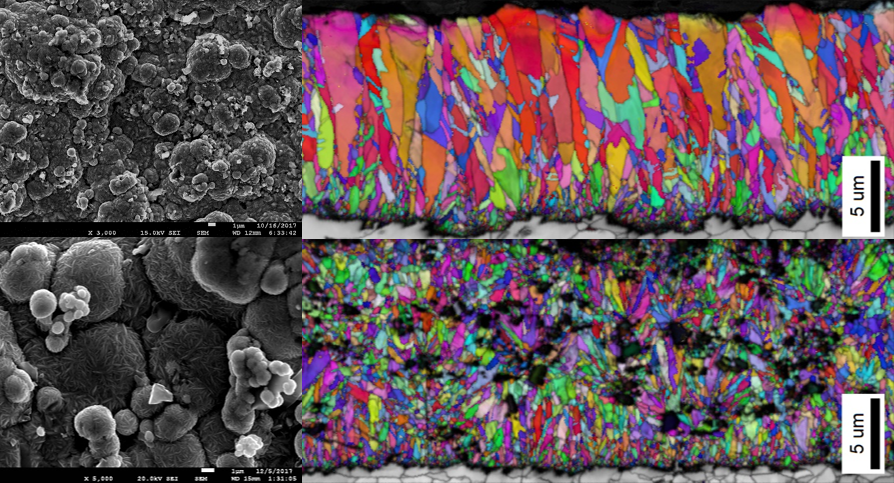 The production of dispersion coatings by electroplating is challenging. Although it is a promising technology full of virtues, it has the major limitation of not assuring soundness and reliability in the production. Moreover, the process parameters are sensitive to changes which are not completely understood.
The purpose of this research project is to increase our knowledge about the electroplating process of composites by studying the fundamentals of the process and assessing the effect of each parameter. Also, this project will advance the research from the use of micro-size particles to nano-scale particles.
FunDisco is expected to draw a guideline for industrial implementation from the results of the optimized parameters and electrodeposit composite coatings. This will improve the industry's opportunities for innovation in this area and provide a method to produce high-performance dispersion nano-coatings to the finishing industry.
Moreover, this research will also provide a scientific base for analyzing the mechanisms of the co-deposition of particles and, through theoretical models, explain how and why nano-size particles behave differently during the co-deposition.
Husqvarna
Swedev
LPtech
Candor Sweden
Project duration and financing
The project runs from 1 April 2018 to end of March 2021 and is co-funded by the KK Foundation.

Do you want to know more about the project?
Professor surface technology

School of Engineering
Do you want to develop the next project with us?
External Relations Manager

School of Engineering