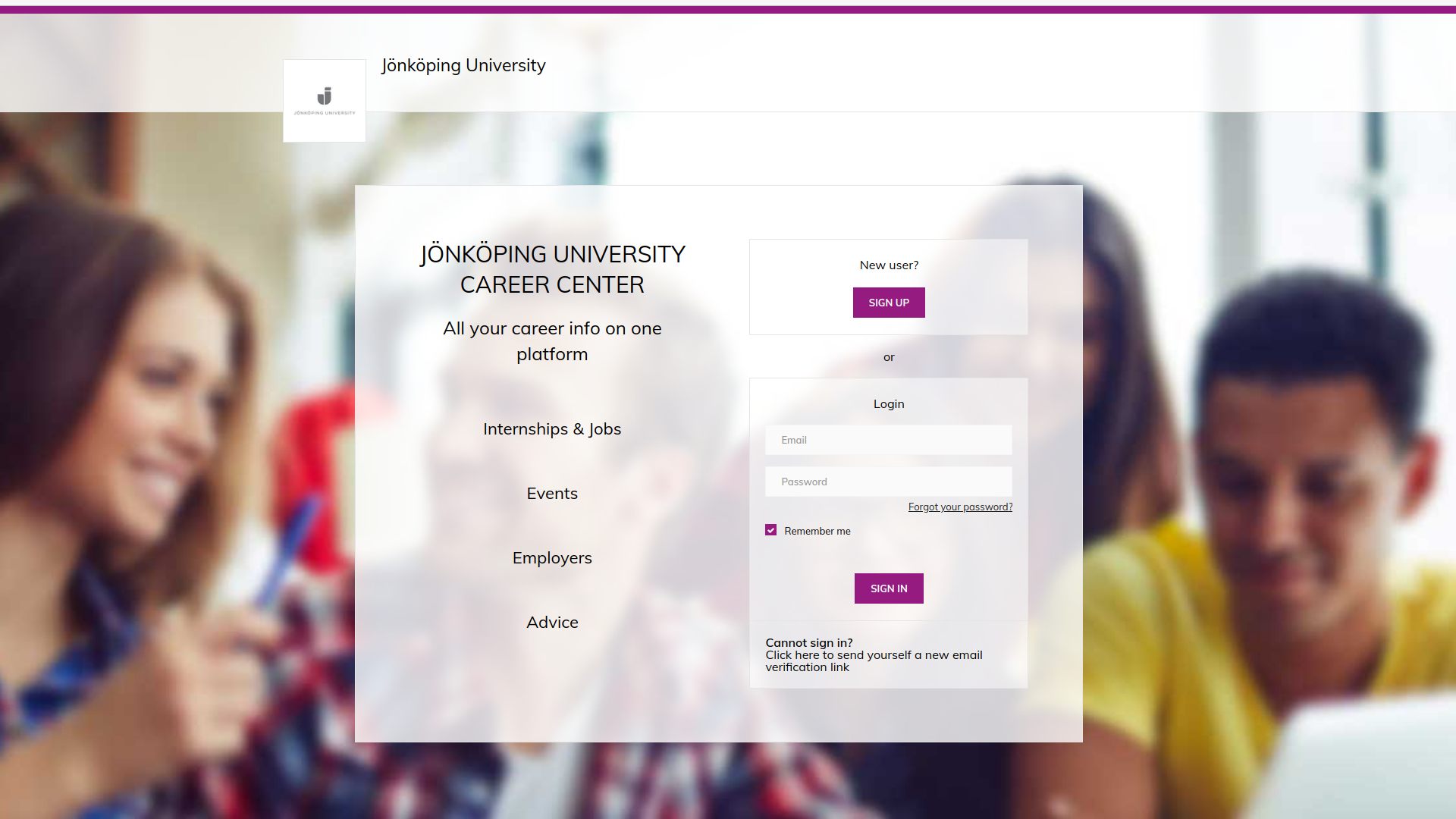 Jönköping University has launched a new Jobportal in cooperation with JobTeaser.
JobTeaser offers a new and modern platform for your Job search in order to provide the best possibilities for students. You can easily sign up here

External link, opens in new window. with your JU-login to get access to thousands of other offers around the world.
Content updated 2013-07-22