Content updated 2016-06-30
Employees at the Career Center
Lisa Wikberg, Career Counsellor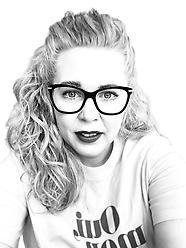 I have worked with recruitment and in the staffing business since 2006. I have a Master Degree in Social Psychology and has since my graduation, worked in the manufacturing industry with logistics, production planning and purchasing. I have also worked as a supervisor within ABB Ltd with responsibility for 25 employees. In addition to this, I also have experience from a government organization when I worked for four years at the Swedish Employment Agency, with candidate matching, recruitment, working with and adapting job tasks for employees with diabilities. I am used to working a lot with company networking, and have had close cooperation with other government organizations and municipalities.
I am employed as a Career Counsellor at Jönköping University since January 2016.
My expertise areas include: Swedish and international CV and applications, interview skills, the Swedish labour market and career and counselling issues, Linkedin.
I have meetings with: All students (and alumni when time is available).
Andreas Torén, Career Counsellor and Head of Student Counselling and Service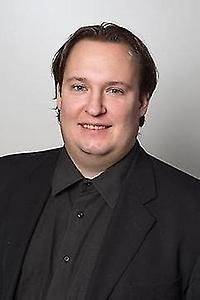 I have worked with Career guidance since 2002. I am an educated behaviourist and has worked with project management (within areas such as design, environment issues, IT, collaboration issues, and starting up Career Centers) I have also worked as a manager, job coach, collaboration coordinator, sales person for educations, industrial worker, maintenance worker etc. I have, in my own company, worked with lectures, career guidance and recruitment issues for many years. I am employed by Jönköping University since 2007 and is responsible for the Career Center since 2011.
My expertise areas include: The international labour market, Swedish and international CVs, applications to Masters and PhD- programmes, interview skills and international labour market information. I also do counselling with PhD-students.
I have meetings with: All students and Phd-students.
The Career Center in Jönköping started in 1997 and has helped tens of thousands of students to find relevant job positions. The Career Center in Jönköping is always rated at the top in barometers in Sweden, and in recent years also in international contexts where it is known for it´s work with Career Counselling. Thousands of students participate in Career Centers activities every year.