SABACE - Sustainable Automated Assembly for Customized Products

SABACE focuses on resolving challenges identified by several industrial partners to manage dynamic needs within assembly systems. These needs are related to emerging technologies that affect geometry, weight, and assembly sequence for battery packs and hydraulic pumps.
The purpose of the project is to develop an industrial approach for development of safe and sustainable automated-assisted assembly that supports high productivity and performance for heavy and/or electrified products in a mixed-model assembly system. Following intensive discussions with the industrial partners, two streams of research were identified. The first stream is about identification of potential areas for sustained application of automated-assisted solutions within the assembly line by considering safety, ergonomic and productivity factors. The second stream revolves around safe handling of automated operations in battery assembly and one-piece-flow systems of customized products (hydraulic pumps). The latter aspect, i.e. customized products, is a key element that must be considered with great attention since it is a shared concern by all the companies involved in the project.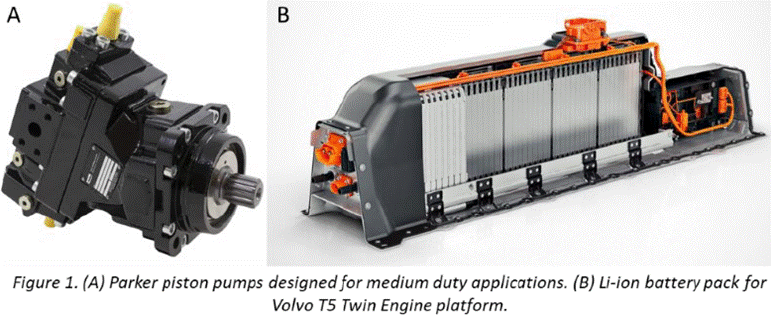 The pictures are published with the approval of Parker and Volvo Cars . All rights reserved.
The project's overture towards automation stems from industry's aspirations to move beyond the customary lean approaches and expand them further by accommodating dynamic variables inside work cells. Creating a safe and ergonomic environment while simultaneously maintaining a high productivity index form the central theme of this work as it would facilitate streamlining of assembly tasks in the cell across all production resources. The project delves into this through an interactive knowledge development mechanism. Along the way, proof-of-concept goes through multiple cycles of reciprocal feedback to ensure external and internal validation of arguments are preserved.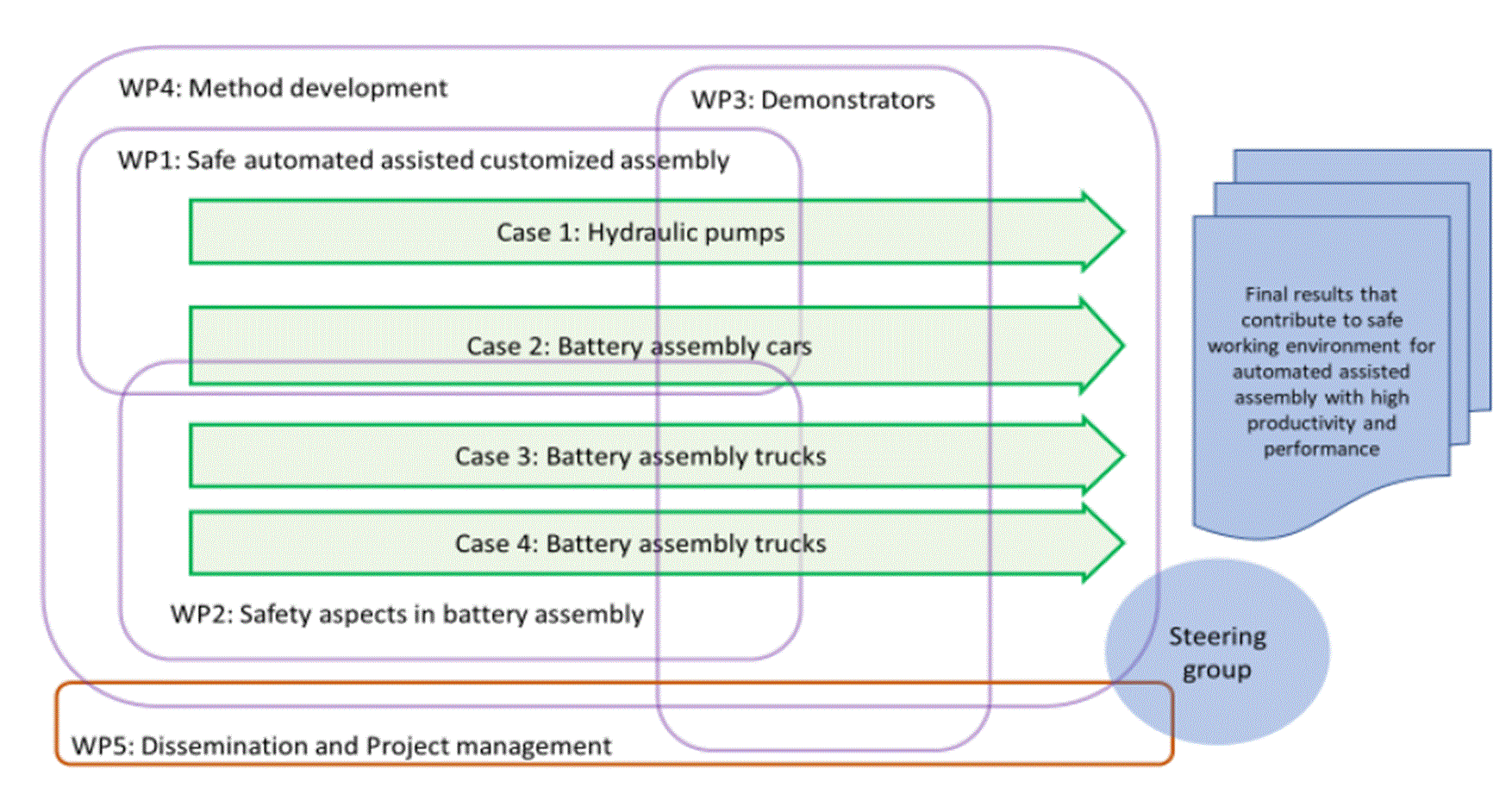 The results would be driven by the compound interest of industrial partners to improve and expand their overall knowledge to be able to handle everyday challenges that arise from assemblies of customized products. It is expected that the results from this project will provide a guideline for the industrial partners in their quest to develop safe and ergonomic automated-assisted assembly layouts where humans and robots can work together effectively. In general, the results are expected to be used by the industry to integrate and utilize the knowledge required for the implementation of automation solutions to assemble customized products - i.e., how to automate low volume in high mix in a sustainable way.
Do you want to know more about the project?
Professor integrated product and production development
Associate Dean of Research

School of Engineering
Do you want to be involved in developing the

next project?
External Relations Manager

School of Engineering