Your career starts in your student days
You can begin planning your future career as soon as you begin your studies. You will make many contacts with the world of work during your education, through sponsor companies, internships, degree projects, trainee placements, summer jobs, careers fairs, etc
HI TECH's annual careers fair on was attended by some thirty companies and organisations. Many contacts were established between students, companies and organisations."The annual careers fair aims to bring together students and the world of work, with the focus on careers and jobs. So in addition to the day of the fair itself, we also have a day for guest speakers to advise students on things like careers, CVs and standing out from the crowd at a job interviews. This is the fourth year that the fair has been held, and each year we have seen increasing interest from students as well as the business community," says Oscar Zewebrand, Project Manager at the HI TECH students' section.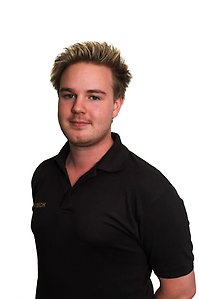 Consid AB wants to expand the collaboration
One of the companies at the careers fair was Consid AB of Jönköping, a business that focuses on systems and web development. "Students' careers fairs are important to the company, particularly in enabling us to get out and meet students, and show what an attractive company Consid is. We may be attractive not only as a potential employer, but also for collaborations such as degree projects, mentorships and internships," says Therese Ohlsson, HR Manager.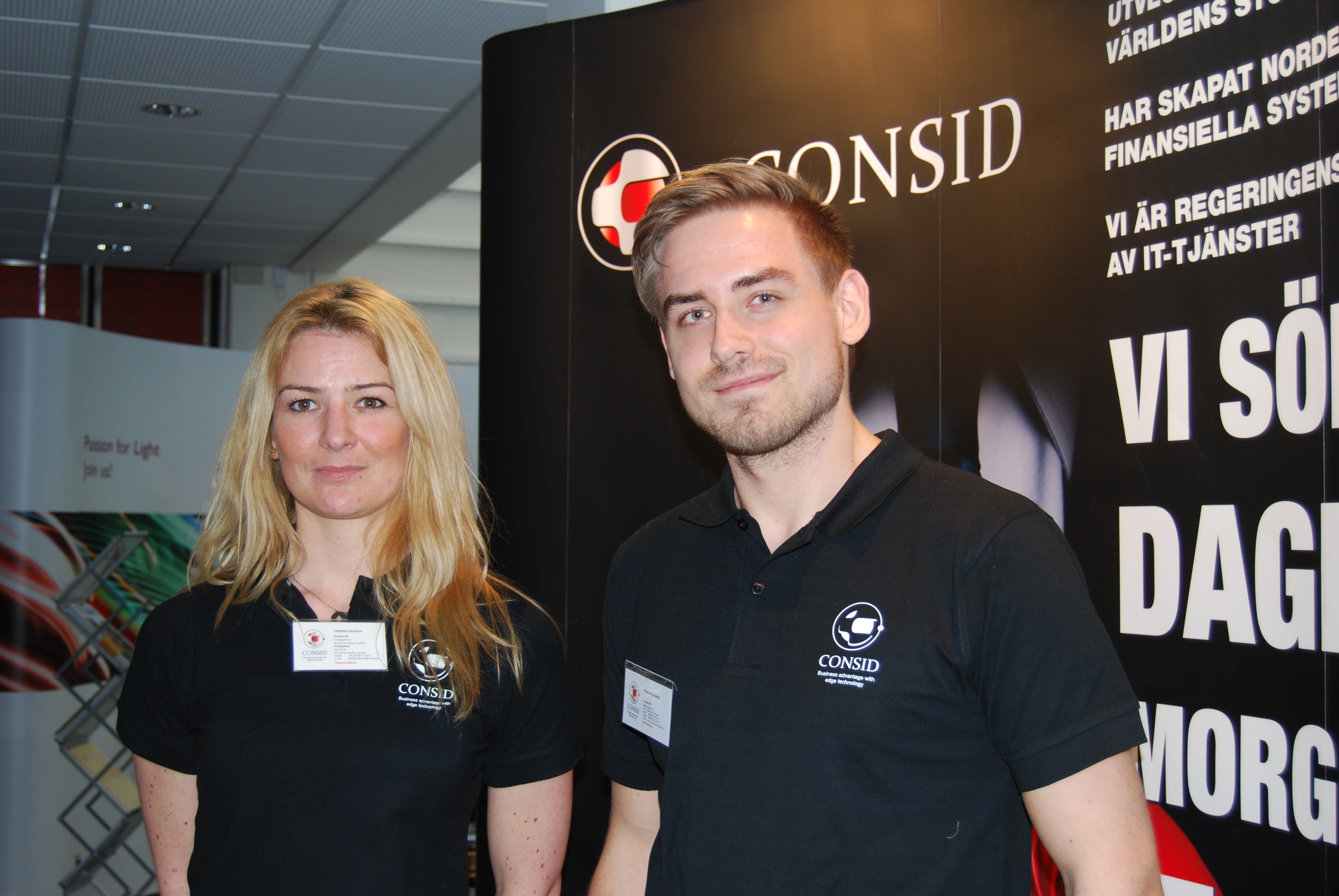 Alumni important in building networks
Consid is a rapidly growing IT company. Its headquarters are in Jönköping and it has 150 employees. Simon Zachrisson is a former student at Jönköping University School of Engineering (JTH). He read for an engineering degree, specialising in data communication, between 2007 and 2010. He started work at Consid immediately following graduation.
"Consid has several employees from JTH here in Jönköping, and the company is continually growing," says Simon, who works as a web developer. "We consultants in the IT industry have established a network, which we would like to expand so that interested students can also participate. That was something I missed while a student," says Simon.
"We can also visit JTH and update students on the latest in systems and web development. That is our chance to build networks, with contacts that are beneficial both for the company and for the students," adds Simon.
Mentorships for female students

Having a mentor for part of the course is important for all students, but particularly so if the student has opted for a non-traditional course. Just over 30% of the students at the School of Engineering are women. But they are mainly on programmes such as architecture, graphic design and lighting design. There are fewer on IT courses.
"Knutpunkten Career Center has a history of mentorship projects exclusively for female technology students at JTH. Joining a mentorship programme as a student enables you to build important networks. Working with my mentor enabled me to make contacts with his network, which was extremely important when I applied for jobs," says Pia-Lice Svensson Koopman, who studied building technology at JTH and graduated in 2009. Today, she works at Van der Stelt & Schoots, a firm of architects in Amersfoort in the Netherlands.
Q University – bringing more female students into IT
Q University is a partnership between Consid AB and the School of Engineering in Jönköping (JTH). It aims not only to increase the percentage of female students on IT courses, but also to reduce their dropout rate.
Consid's initiative aims to address the IT industry's gender imbalance by increasing the percentage of women in the industry. A workplace with an even gender balance is more attractive to both men and women. The project is high on Consid's agenda because they believe that having access to both men's and women's experiences is enriching, and increases the quality of the work they do for their customers.
Initiatives for reaching the goals
Women who study IT at JTH are offered a mentor. "Female engineering students will be offered a female mentor who works as an IT consultant at Consid. As well as supporting them during their studies, this gives them an insight into the world of work following graduation," says Annika Eriksson.
"We are also endeavouring to influence the gender distribution by offering networking events exclusively for women studying IT or working in the industry. They are a chance to exchange experiences and establish professional relationships. All women, whether already established in the industry or students, are welcome. I hope to have more female colleagues in the future!" says Annika Eriksson emphatically. The idea of ​​initiating a partnership with JTH came from her.
The network has had its first meeting
The network has now had its first meeting, which generated huge interest among the women. The target was for 25 to attend. But 53 came, which is very gratifying. "The idea of ​​our seminars is to attract more women into the IT industry and to enable participants to exchange experiences. We will be getting together twice a year, with interesting speakers," adds Annika Eriksson, who is leading the initiative to increase the employment of women in the IT industry.
Scholarship for female IT students
"In addition to mentorship, Consid is also offering a scholarship of SEK 15,000 to be awarded annually, starting in the academic year 2013/14. It will go to a female student on the Software Development and Mobile Platforms programme who has pursued her IT course at JTH with great merit. The winner will also be offered employment on a trial basis at Consid, at an office of her choice," concludes Annika Eriksson. 
Christina Almgren