Rune J. Simeonsson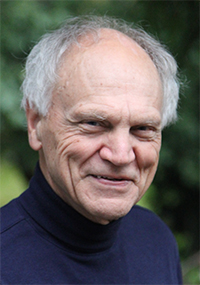 Rune J Simeonsson was born in China in 1940 of Swedish missionary parents. He moved to Sweden in 1947, attended Liljeholm primary school in Jönköping until 1950 when his family moved to Japan. Having completed his secondary education in an American school in 1959, he moved to the U.S. to pursue undergraduate and graduate studies.
He is a psychologist with current appointments as Professor of Education and fellow at the FPG Child Development Institute at the University of North Carolina at Chapel Hill. He also holds adjunct professorships at Jönköping University, Sweden, the University of Porto, Portugal and Zhengzhou University, China.
His academic and professional background reflect the intersection of training in education, special education, psychology and public health focusing on developmental and psychological characteristics of children and youth with chronic conditions and disabilities. Rune J Simeonsson teaches graduate courses in psychological and developmental assessment, prevention and intervention approaches, developmental disability and research design and analysis. His scholarly work encompasses developmental assessment of children and their environments related to child health, education and well-being. His research is focused on instruments and procedures for assessment and classification of developmental disabilities. Rune J Simeonsson is engaged in international work related to development and education of children, and previously served as chair of the World Health Organization's children's work group in the development of the International Classification of Functioning, Disability and Health- Children and Youth version. In addition, he and his European counterpart directed a Transatlantic Consortium of 5 European and 3 US universities on global issues in education and development from 2001-2013. He is actively involved in implementation of classification in policy and practice internationally by consulting with universities, U.N., NGO's and government agencies on disability related issues in the Middle East, Asia, Eastern and Western Europe.