Entrepreneurial mindset
One of JIBS guiding principles is to be "entrepreneurial in mind". We focus on fostering an entrepreneurial mindset through the programme content, pedagogical approach, and extra-curricular activities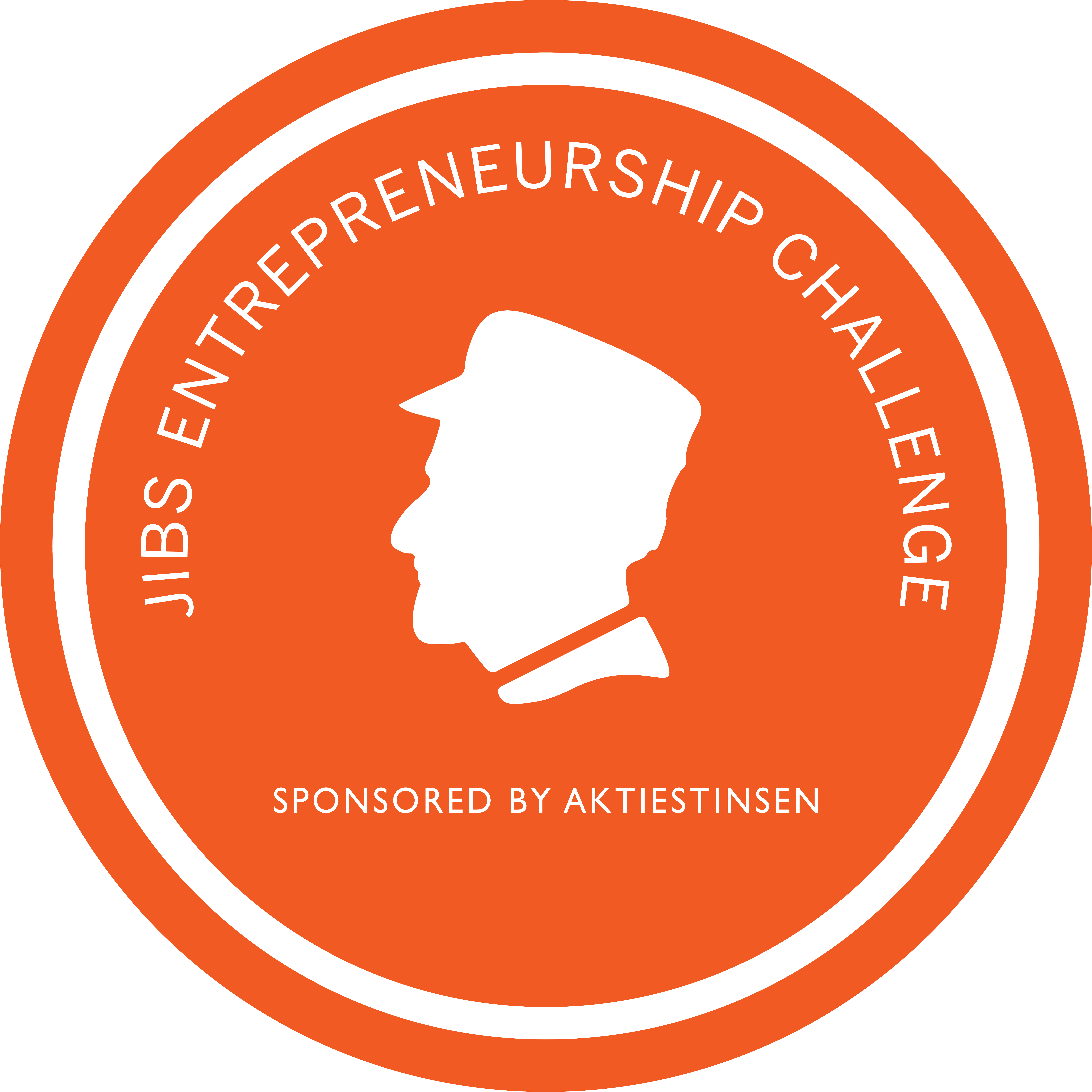 Many of our courses focus specifically on the theory and practice of entrepreneurship, business start-up and innovation. All bachelor students begin their studies with a course that allows them to identify and practice a business idea. In addition, venture development and renewal constitute the core for several degree programmes, namely Strategic Entrepreneurship, Digital Business, and Sustainable Enterprise Development.
Since 2012, the annual competition "JIBS Entrepreneurship Challenge" has stimulated students' entrepreneurship, creativity, and cross-disciplinary thinking. To enter the competition, JIBS students must form teams with students from the School of Engineering. A company is invited to present a critical challenge, which students must solve in 24 hours. There are many more examples of competitions, hacks, and inspirational events where JIBS students are invited to develop ideas, solve problems, and put together cross-disciplinary talent on teams.
Read more about JIBS Entrepreneurship Challenge here.
"JIBS Student Association Entrepreneurship Academy" is a student initiative to inspire and support students who are interested in entrepreneurship and starting their own business. The group organises various extra-curricular activities, such as the Entrepreneurship Day, guest lectures, and company events.
JIBS maintains close ties to Science Park Jönköping, which holds a Business Lab, Business Incubator, and Business Growth unit. JIBS students can access Science Park resources to develop a business idea and start a new venture at no cost. Representatives from Science Park are active on JIBS' Programme Advisory Boards and involved in several courses and events.