Mission and guiding principles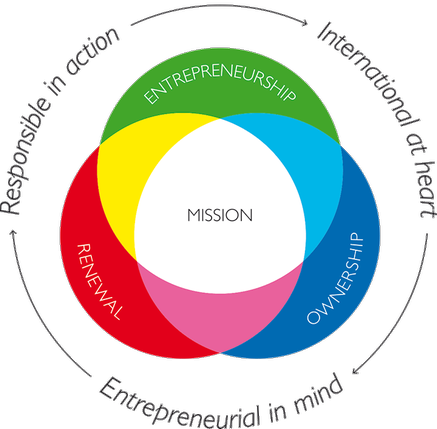 JIBS' mission is
To advance the theory and practice of business and policy, with specific focus on entrepreneurship, ownership and renewal.
The guiding principles are
Three principles cut across the mission, guiding our decisions, actions, and behaviour. The principles signal what role we wish to play in business, science, and society and what values we want to foster in our students.
Being international at heart represents our culture of taking an international perspective on everything we do.
Being entrepreneurial in mind represents our spirit of being imaginative, passionate, and action-oriented.
Being responsible in action represents our commitment to being a role model within our industry; conducting research and education with relevance for society and with ethics at the forefront.