After your studies
As a JIBS graduate, you are likely to get employment fast. Statistics reveal that approximately 90% have a job within one year from graduation.
Every year, JIBS sends out a survey to its graduates called "5 years after graduation". Below you will find some statistics from the latest survey. It included 47 percent women and 53 percent men, 62 % at the age of 26-30 and 31% at the age of 31-35.
21 countries were represented among current work locations: Bulgaria, Canada, Chile, China, Denmark, Estonia, Finland, Germany, India, Italy, Kazakhstan, Lebanon, Lithuania, Luxembourg, Mexico, Netherlands, Russia, Spain, Sweden, Switzerland, and Turkey.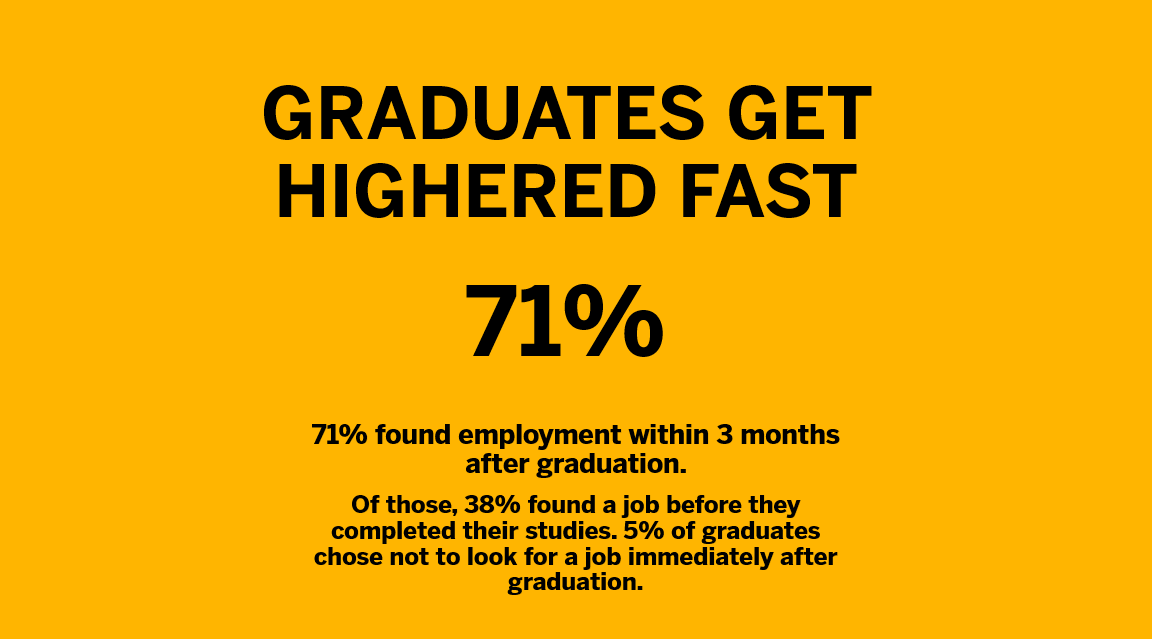 24 % of those currently residing in Sweden are originally not from Sweden. Overall, 30% currently reside in a country which is not their home country.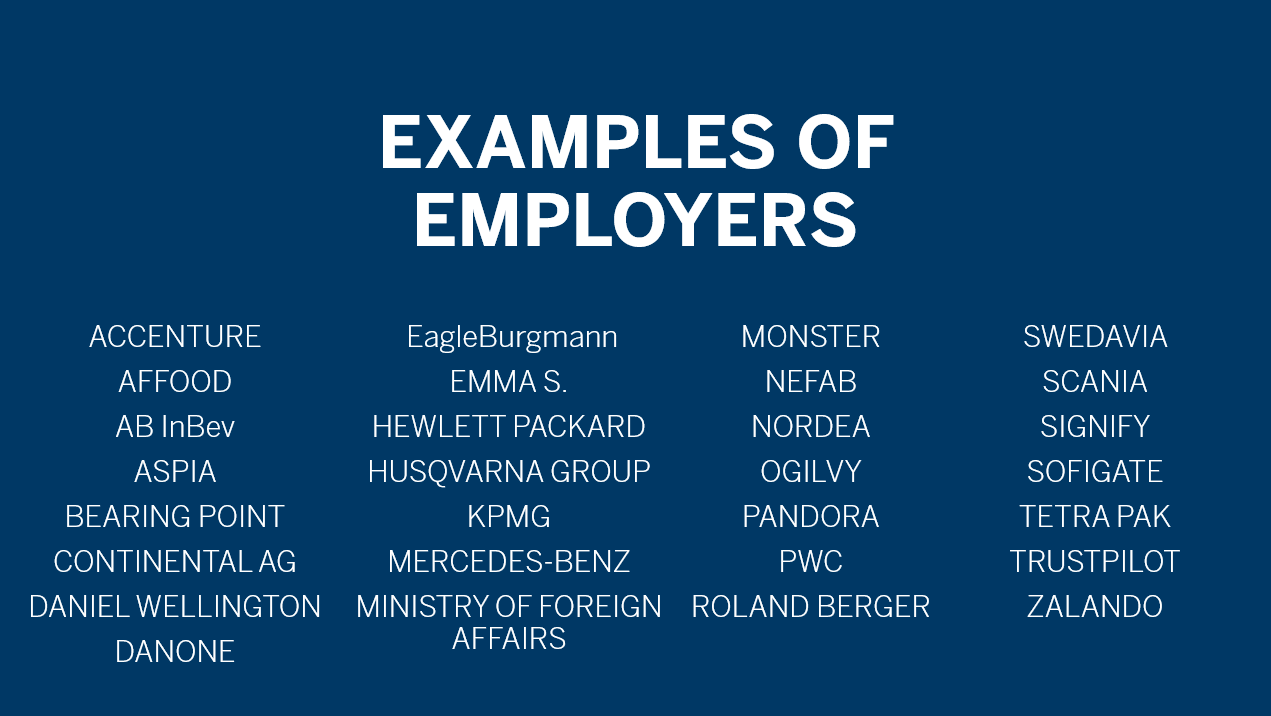 Most common levels of functions are middle-manager, project manager, analyst, specialist and consultant. 3% work as CEOs, owners, top-managers.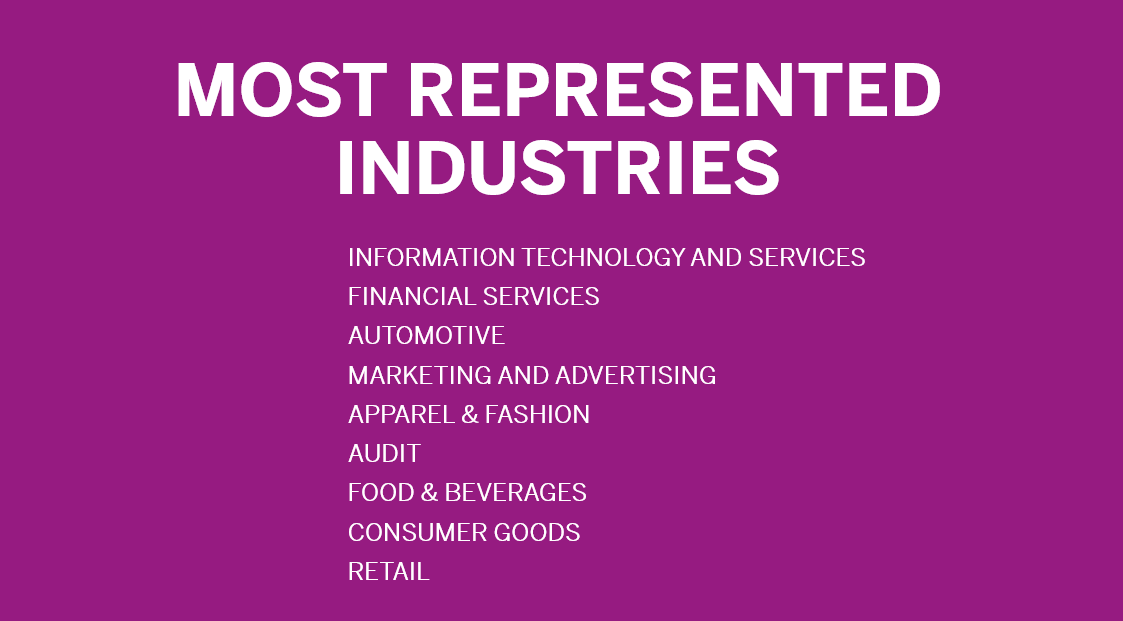 87% work in the private sector and 10% in the public sector.