International experience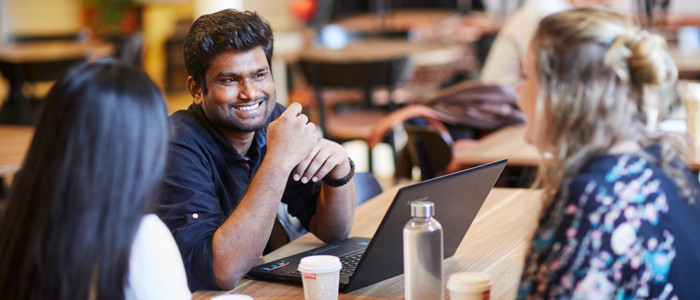 One of JIBS guiding principles is to be "international at heart", and our education is designed to offer students a multifaceted international learning experience.
Our programmes are taught entirely in English (except a few courses in the Civilekonom programme). Using English as the main language enables JIBS to welcome a great mix of students and faculty from worldwide and provide a truly international learning environment. Thanks to this mix of backgrounds, JIBS offers international on-campus experiences, for example, through cross-cultural collaboration.
Our curriculum and course content are consciously selected to focus on knowledge and competencies that are relevant for global business, management, and economics to prepare students for their future international careers,
Most programmes at JIBS have an elective semester that allows students to study or take an internship abroad. This is another type of hands-on international experience that includes an excellent opportunity for personal development. Read more about exchange studies.
In the end, JIBS graduates are well prepared to pursue international careers.