Programme Structure
The five doctoral programmes at Jönköping International Business School have a rather similar structure even if there are differences. On the page below you find information about the programme structure, content, division between courses and thesis work, studying abroad etc. Information about the subject specific contents of the different programmes, including the study plans, can be found below the header PhD Programmes to the left.
Information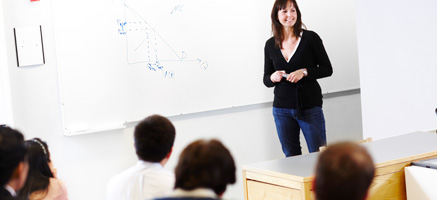 Credits in the programmes
A PhD degree comprises a total of 240 credit points [120 credits for the licentiate degree, respectively], The division of credits between the doctoral thesis and the doctoral courses vary between our different programmes.
| | Course credits | Doctoral thesis |
| --- | --- | --- |
| Business Administration | 90 | 150 |
| Economics | 120 | 120 |
| Informatics | 90 | 150 |
| Statistics | 120 | 120 |
| | | |
| | | |
In addition to taking doctoral courses and writing a thesis, a doctoral student is required and expected to participate in research seminars given at JIBS, and is expected to present his or her own work at different seminars and conferences throughout the doctoral programme.
Supervision
Upon enrolment into the programme, the doctoral student is appointed a main supervisor and an assistant supervisor within the subject area. The main supervisor must be an associate professor (docent/reader) or a full professor, and the assistant supervisor must have a doctoral degree.
Individual study plan
For each doctoral student an individual study plan is constructed in cooperation between the doctoral student and his or her supervisors. The progression of the doctoral student is evaluated yearly and the doctoral student´s contract is renewed on the condition that the doctoral student is making progress with his/her studies and thesis in accordance with the individual study plan. 
Studying abroad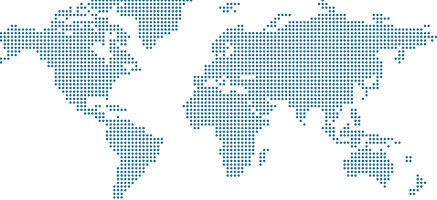 Part of being a doctoral student at JIBS is to embrace the phrase "international at heart, entrepreneurial in mind". JIBS wants to offer its doctoral students a truly international experience and this naturally includes studying abroad a term or a few months.
Doctoral students can be given the opportunities to study elective courses abroad at one of our growing number of partner universities. It is highly recommended that the doctoral student takes the opportunity to spend some time at another university abroad in order to expand his or her experience and views. It gives the doctoral student a good opportunity to visit a university and meet scholars interested in the same area of research. It is an opportunity to take interesting doctoral courses or to embrace new experiences by writing together with other researchers or doctoral students.
Courses and thesis work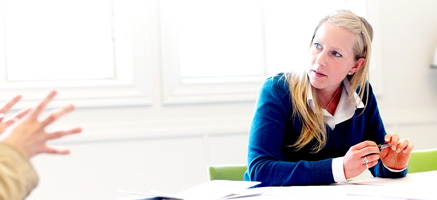 The doctoral degree comprises both doctoral courses and a doctoral thesis and the thesis can be either a monograph or a compilation of articles.
The Doctoral programme consists of course work and thesis work amounting to a total of 240 ECTS credits (48 months of full time study). However, the amount of credits for course work and thesis work required for a licentiate or doctoral degree vary between our different programmes. The formal requirements for a licentiate or a doctoral degree, a list of the compulsory doctoral courses as well as other information can be found in the study plan for each subject area.
The doctoral programmes are all international and we have doctoral students enrolled from all over the world. So, the doctoral courses you take are in English and your doctoral thesis shall be written in English.
Coursework for doctoral studies include compulsory courses as well as broadening and/or deepening elective courses. Elective courses aim at providing broad and in-depth knowledge and reflect the areas of research at JIBS. JIBS offers a number of elective courses each academic year, e.g. courses within the specific profile areas.  Doctoral students may also increase their selection of elective courses by taking doctoral courses at other universities in Sweden and abroad.
The doctoral thesis can be either a monograph or a compilation of articles. In some subject areas the doctoral student can choose freely between the two, but in some areas tradition within the subject  makes the choice pre-decided.