General Syllabus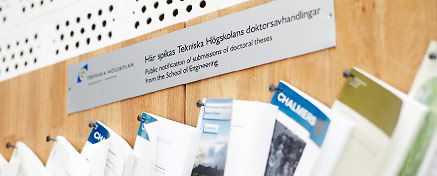 All doctoral students are admitted to a third-cyle subject area with a general syllabus and each doctoral student have an individual study plan. A general syllabus is drawn up for each third-cycle subject at the examining university.
General syllabus

In the area Industrial Product Realisation, there are three third-cycle subject areas . There is a general syllabus for each third-cycle subject area, describing both content and structure of the area on the third-cycle level. 
Individual study plan
When a doctoral student has been admitted to a third-cycle programme, an individual study plan is established which must be revised and followed-up once a year.