HLK's Doctoral Students' Organisation
During the Spring Term 2020 HLK's Doctoral Student Organisation was created and directed by doctoral students the School of Education and Communication at Jönköping University. The purpose of the organisation is to be a locus for research students at HLK when it comes to academic and social activities. Every year two doctoral student representatives are elected by their peers at HLK to be responsible for the development of the organisation.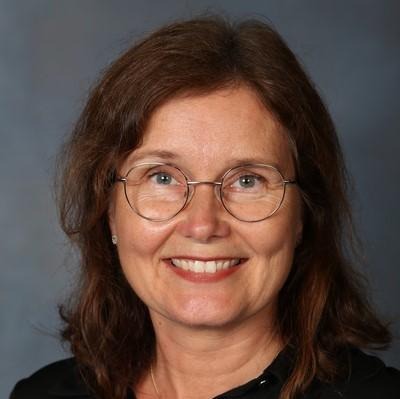 Name
Family
Engaged to Johan. I have two dotters who have moved away from home and three high school aged bonus children - two boys and a girl.
Research
My research is about the support structures for younger students (grade 2) writen in the narrative genre. I'm especially interested in "writing in pairs" as a support structure.
Has anything in your research surprised you?
I have been surprised that despite pair-writing being commonly practiced in Swedish Schools that there has been so little research about it.
Anything more you wuold like us to know?
I have worked as an elementary school teacher for 27 years. I have mostly worked with grades 1-3. During this time have I also been a "kommun" PhD student specialising in Swedish Didactics.
What do we do?
HLK's doctoral organisation works to establish an informative, united environment for all doctoral students at HLK. The organisation consists of two pillars: academic and social. Therefore we organise activities for doctoral students, which are related to research and work itself, while also hosting social activities to contribute to a more cohesive environment at HLK.
What do we offer?
The academic component
We organise research related activities such as "writing retreats", various lectures and workshops with senior researchers, with the intent to support doctoral students dissertation and research work.
The social component
During 2020 have we hosted various doctoral student meet-ups lunches and breakfasts over Zoom.
Spring 2021 we plan to meet every other Thursday for fika through Zoom. We are launching a doctoral book circle and an informal text seminar this spring. Moreover, there are several tentative After Work activities in the planning stages such as: volleyboll, walks around the lake, bowling, cooking evenings, film viewings etc.
Please contact one of the doctoral student representatives linked below for for further information or suggestions regarding activities.
Our Podcast
HLK's doctoral student organisation has started their own podcast! Below you can listen to the first exciting episode with Karen Ann, Josefin, and Jens. 
Podcast Episodes
Episode 7 (with Ana Carolina Souza)
Episode 6 (a deeper conversation with Ylva Lindberg)
Episode 4 (Reflections from 2020)
Episode 3 (with Elisabet Sandblom)
Episode 2 (with Susanna Anderstaf)
Do you have a suggestion for a future episode? Don't hesitate to contact one of the following doctoral student representatives below.
Doctoral Student Organisation Representatives 2021-2022:
Jens Sjöberg

Karen Ann Blom