HLK's Doctoral Students' Organisation
During the Spring Term 2020 HLK's Doctoral Student Organisation was created and directed by doctoral students the School of Education and Communication at Jönköping University. The purpose of the organisation is to be a locus for research students at HLK when it comes to academic and social activities. Every year two doctoral student representatives are elected by their peers at HLK to be responsible for the development of the organisation.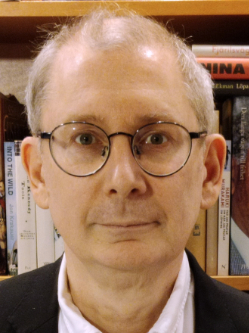 Name
PhD Student and lecturer at Per Brahegymnasiet.
Family
Married to Åsa and together we have three children who have just moved out (although not sure if this is for good or for just the time being) but for now it is just Åsa, myself, and our dachshund, Frans in the house.
Research
My research interest lays in the teaching and learning of history. In my thesis I have researched what students need to learn in relation to the second-order concepts of evidence, historical empathy and causation, for them to be able to handle historical sources and construct accounts. Moreover, I examine how teaching can be designed to develop students' learning of these abilities. In addition, I am also interested in curriculum and assessment issues as well as in collegial learning.
What in your research has been especially exciting?
My results show that in order to give students the opportunity to develop their historical thinking, teaching needs to convey the epistemological nature of history, the need to be ready to change contextual and temporal perspectives and to adopt a relational approach to source-critical methods. In relation to historical sources, this means, among other things, that students discern that historical accounts and the past are not the same thing, that historical sources cannot be treated as neutral information but must be interpreted, evaluated and contextualized as potential evidence before being used in relation to historical enquiry.
What do we do?
HLK's doctoral organisation works to establish an informative, united environment for all doctoral students at HLK. The organisation consists of two pillars: academic and social. Therefore we organise activities for doctoral students, which are related to research and work itself, while also hosting social activities to contribute to a more cohesive environment at HLK.
What do we offer?
The academic component
We organise research related activities such as "writing retreats", various lectures and workshops with senior researchers, with the intent to support doctoral students dissertation and research work.
The social component
During 2020 have we hosted various doctoral student meet-ups lunches and breakfasts over Zoom.
In 2021 we have met for fika, had a doctoral book circle and an informal text seminar. The Doctoral organisation has also invited doctoral students to a writing retreat that took place in the fall.
Spring Term 2023
"Shut up and Write"
Doctoral Fika.
Writing Retreat check back for 2023!
Afterwork /Doctoral Dinners are on-going events. Watch your email for the next event or why not suggest a date?
We hope in the future to have more activities during the term. We follow JU guidelines in regards to the pandemic situation.
Please contact one of the doctoral student representatives linked below for for further information or suggestions regarding activities.
Our Podcast
HLK's doctoral student organisation has started their own podcast! Below you can listen to the first exciting episode with Karen Ann Blom, Josefin Rostedt, and Jens Sjöberg. 
Podcast Episodes
A conversation with Professor Tobias Samuelsson.
Do you have a suggestion for a future episode? Don't hesitate to contact one of the following doctoral student representatives below.
Doctoral Student Organisation Representatives 2022-2023:
Asia Della Rosa

External link, opens in new window.
Vacant
Other Doctoral representatives in key organisations:
HLK:s Forskningsnämnden representatives
JU Ethics Committee
Ethnography Network