7.4 million SEK granted to two research projects at Jönköping International Business School
Researchers at Jönköping International Business School have received 7.4 million SEK in funding from the Marianne and Marcus Wallenberg Foundation for two separate research projects; one about organisations' connections to external stakeholders and the other is about entrepreneurship among the elderly.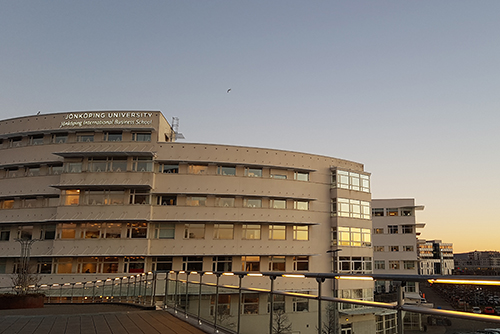 Just in time for Christmas, researchers at Jönköping University received positive news about a research grant from the Marianne and Marcus Wallenberg Foundation for two different projects at Jönköping International Business School.
One project is connected to the research center MMTC – Media Management and Transformation Center, where researchers Leona Achtenhagen and Norbert Steigenberger have received 3.6 million SEK for their project "Reaping the benefits of digitalization for stakeholder management: Making open stakeholder management work" which run for over four years.
"The project's aim is to analyze how organisations in the digital era can handle, in a successful way, their connections with external stakeholders within a framework for open and transparent handling of stakeholders", says Leona Achtenhagen, professor of the research centre MMTC.
The other project, connected to CEnSE (Center for Entrepreneurship and Spatial Economics), which has been granted 3.8 million SEK, concerns "Ageing and entrepreneurship", in which the researchers Mikaela Backman, Johannes Hagen, Charlie Karlsson, Orsa Kekezi, Lucia Naldi and Tina Wallin will carry out research during five years.
"We know very little about what drives the older generation to become entrepreneurs and once they have started a business, we know very little about how the business is run and how well they are doing", says Mikaela Backman, assistant professor in Economics at Jönköping International Business School.
In this project the researchers will study individual-centred factors which affect the probability of becoming an entrepreneur in old age, for example, the effects of gender, educational level, ethnical background and former work experience. The project also looks at whether these individuals are becoming entrepreneurs out of choice, or because they have to, or because they have the opportunity.
The researchers are also going to analyze how surroundings affect elderly entrepreneurship, for example by looking at a comparison of dense and sparsely populated areas. The question regarding how elderly entrepreneurs run their companies will also be studied.