New perspectives on oral health of children with disabilities
A medical diagnosis alone does not provide enough information to plan good dental care for children with disabilities. In a new thesis from The School of Health and Welfare, Jönköping University, Johanna Norderyd investigates the importance of biopsychosocial perspectives for the oral health and dental care of children.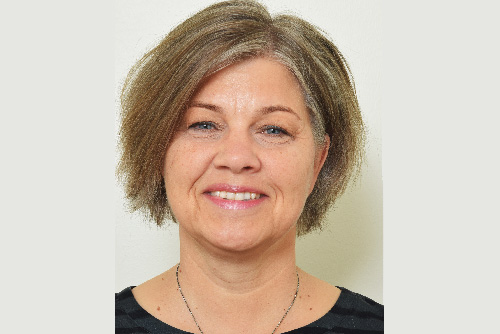 "Good oral health is important for everyone, but for children with disabilities it may be of even greater importance. Poor oral health may increase the impact of a disability and vice versa. Also, the child's intellectual capacity and functioning is of great importance for how dental care can be performed", says Johanna Norderyd.
Johanna Norderyd is a specialist in paediatric dentistry and works at the National Oral Disability Centre in Jönköping. She has long experience from meeting children with disabilities and has requested a scientific way of describing a holistic perspective.
"The medical diagnosis of a child does not provide sufficient information on how the child will cooperate in the dental setting. By adding information on the child's functioning in different situations – a biopsychosocial perspective – we can increase the possibilities for good dental care."
"A medical diagnosis doesn't speak the whole truth. The fact that a child is statistically free from dental caries doesn't say anything about the work that has been done. My purpose is to broaden the perspective of oral health and care and show that there are other ways to describe the situation."
This international study includes children with disabilities from Argentina, France, Ireland and Sweden. In her work, Johanna Norderyd used the ICF-CY Checklist for Oral Health, which is the World Health Organization's International Classification for Function, Disability and Health. Children and their parents were interviewed according to the checklist and the information was supplemented with records of the children's oral health and dental care.
Johanna Norderyd's thesis describes the relationship between good oral health, dental care and the functioning of children. For example, an early referral to paediatric specialist dental care seems to be beneficial to the oral health of children with disabilities.
"The study also shows that combining dental and medical procedures during the same general anaesthesia session is good use of resources. The opportunity of dental general anaesthesia is an important factor for giving children with disabilities the same prerequisites for good dental care as other children."
Johanna Norderyd's work will be important in an international perspective. ICF-CY is a comprehensive classification but the work to develop core sets specifically selected for oral health is underway. Parts of the results are included in this study which is expected to be completed in 2019.
Johanna Norderyd successfully defended her thesis "A biopsychosocial approach to functioning, oral health and specialist dental health care in children with disabilities – Swedish and international perspectives" at the dissertation on May 12th.

Länk till avhandlingen

External link, opens in new window.