Knowledge and location – success factors for new firms

In a new PhD thesis from Jönköping International Business School at Jönköping University, Mark Bagley has studied the ICT business in Stockholm to draw conclusions about the role of knowledge networks in the emergence and persistence of industrial clusters.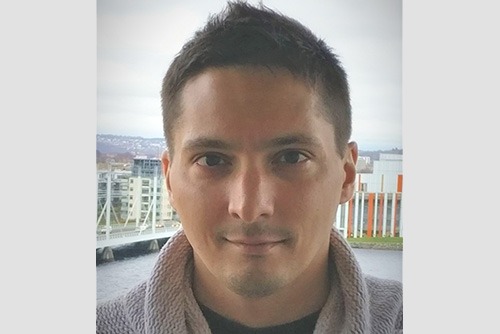 Focusing on spinoff firms, Mark Bagley has found that it matters where you come from and where you are located.
"If you are located near the centre of the cluster, your network is more efficient. But geography isn't all – knowledge networks also play a significant role", says Mark Bagley.
When an employee leaves a company to start a new business, a knowledge link is created from the previous company to the new. The founder of the new company brings knowledge, contacts, and routines with them, and usually settles in the same area, where they know people and know how things work. If they come from a large firm, they bring more knowledge with them, and have a better chance of survival. When the new company spawns its own spinoffs, it creates a "passive" network.
The number of firms in a region, and their size, is also essential for the forming of industrial clusters. One large company is more likely to spawn several new large companies. If a region has many smaller companies, it is more likely that even more small companies will spawn.
"Many local politicians talk of 'the next Silicon Valley' – but phenomena like that happen more or less by luck. You need to attract a large business to your area. Local governments who are interested in harnessing industrial policies should look at what they have, and start from there", says Mark Bagley.
Mark Bagley successfully defended his PhD thesis The Birth, Life and Death of Firms in Industrial Clusters at Jönköping International Business School on 19 January 2018.

Link to thesis

External link, opens in new window.