Article from researchers at the School of Health and Welfare published in prestigious journal
Amir Pakpour, researcher at Qazvin University of Medical Sciences in Iran and affiliate of the School of Health and Welfare, along with a research team including Anders Broström and Pia Bülow have conducted a study which results have been published in Sleep Medicine Reviews. The article is called Internet addiction and sleep problems: A systematic review and meta-analysis.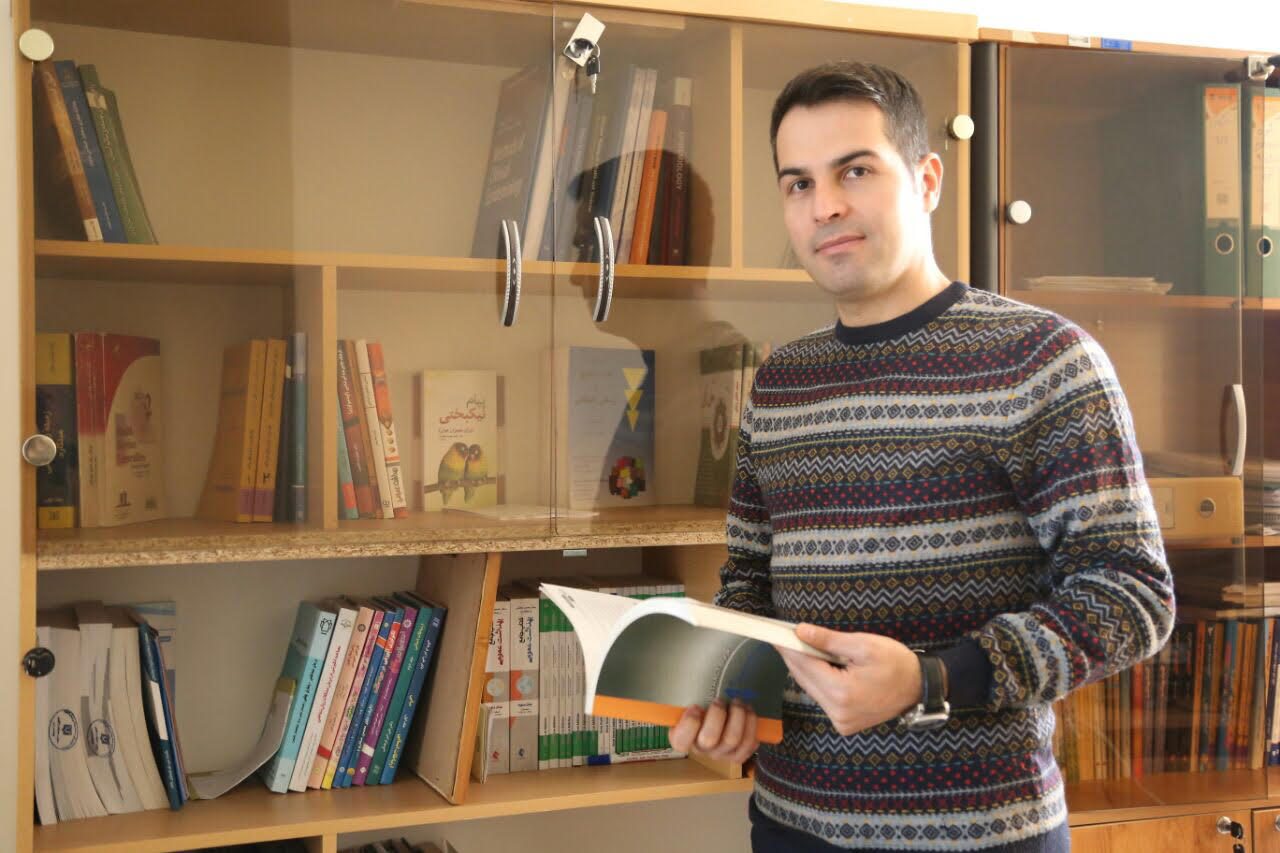 Sleep Medicine Review is a prestigious journal in the field of sleep research and the article was published in the vol 47, 2019 October, issue of the journal. The study uses a systematic review and meta-analysis method to increase the understanding of how internet addiction and sleep problems relate.
- By collecting all possible studies related to the topic – in this case sleep and internet addiction - conducted between the years 1990-2018 and selecting the relevant ones, we found 23 studies where 35 684 individuals participated, which we included in our study, says Amir Pakpour.
Amir Pakpour is a prominent and very productive researcher. In the past two years he has published around 30 papers in well known international scientific journals and he also has an extensive network of internationally recognized researchers. During 2016 he was a guest lecturer and postdoctoral researcher at the School of Health and Welfare for 6 months.
Internet addiction is a relatively new phenomenon and a very broad concept. The behaviour can be described as either adaptive or pathological. The adaptive behaviour is a positive behaviour where you use the internet to solve a problem, socialize or reduce loneliness. The pathologic behaviour is instead characterised by a decreased tolerance and lost control of the excessive internet usage. Neglection of physical and psychological consequences are common. An example of physical consequences could be obesity, and psychological consequences could be increased anxiety, depression, social anxiety and ultimately psychosis.
- We have found in studies conducted in Iran and Hong Kong that there is a strong prevalence of internet addiction, however these studies were made by using a convenience sample and therefore can't be used to generalize. What we can see is that this is a growing issue. I can see children at the age of two using smartphones and tablets, so in the future we can expect the issue to grow even more, says Amir Pakpour
The results of the meta-analysis revealed a significant indication for sleep problems and a considerably reduced sleep duration among individuals addicted to the internet.
- We could find that people addicted to the internet are two times more likely to have sleep problems, and that they on average sleep 24 minutes less than those who are not addicted. It may not sound like much, but it can really affect the quality of sleep, says Amir Pakpour.
The study was conducted during 2018 and researchers from Iran, Sweden, Hong Kong/China, United Kingdom and the USA participated. The researchers are very prominent in their separate fields which differ from occupational therapy to psychiatry and behavioural science.
- It's very important that we have started to work on this together, because I believe that health problems are international, and that we should solve them internationally. I believe it is important to have several scientists from various fields working on this and to find a way to reduce these problems. Otherwise I'm guessing that we will only have worse conditions in 10 years, since currently at least 4 billion people are using the internet every day, says Amir Pakpour.
The next step for Amir Pakpour is to continue his research studies.
- Right now, I'm working on several studies together with researchers from the School of Health and Welfare, as well as from other universities, and I want to find out more about the mechanisms between internet addiction and sleep. One assumption is that it has to do with anxiety. People with internet addiction have more anxiety and this anxiety may affect their sleep pattern, sleep quality and sleep duration, concludes Amir Pakpour.