The Institute of Gerontology receives "Guldkanten"-scholarship
This year's recipient of the "Guldkanten-scholarship" (EN: Golden edge scholarship) is the Institute of Gerontology (IFG) at the School of Health and Welfare, Jönköping University. The scholarship is donated by the retirement organisation SKPF Pensionärerna, to benefit research within geriatrics.
The scholarship was award on 23 September in connection with the SKPF Congress days. IFG was represented by Linda Johansson, associate professor in gerontology and head of department at the Institute of Gerontology.
"We are very happy that our research is receiving attention outside the research community, it shows that what we do is important for many people. We haven't had time to plan exactly how the money will be used, but I dare to promise that it will be put to good use and contribute to deeper knowledge of elderly persons and aging related issues," she says.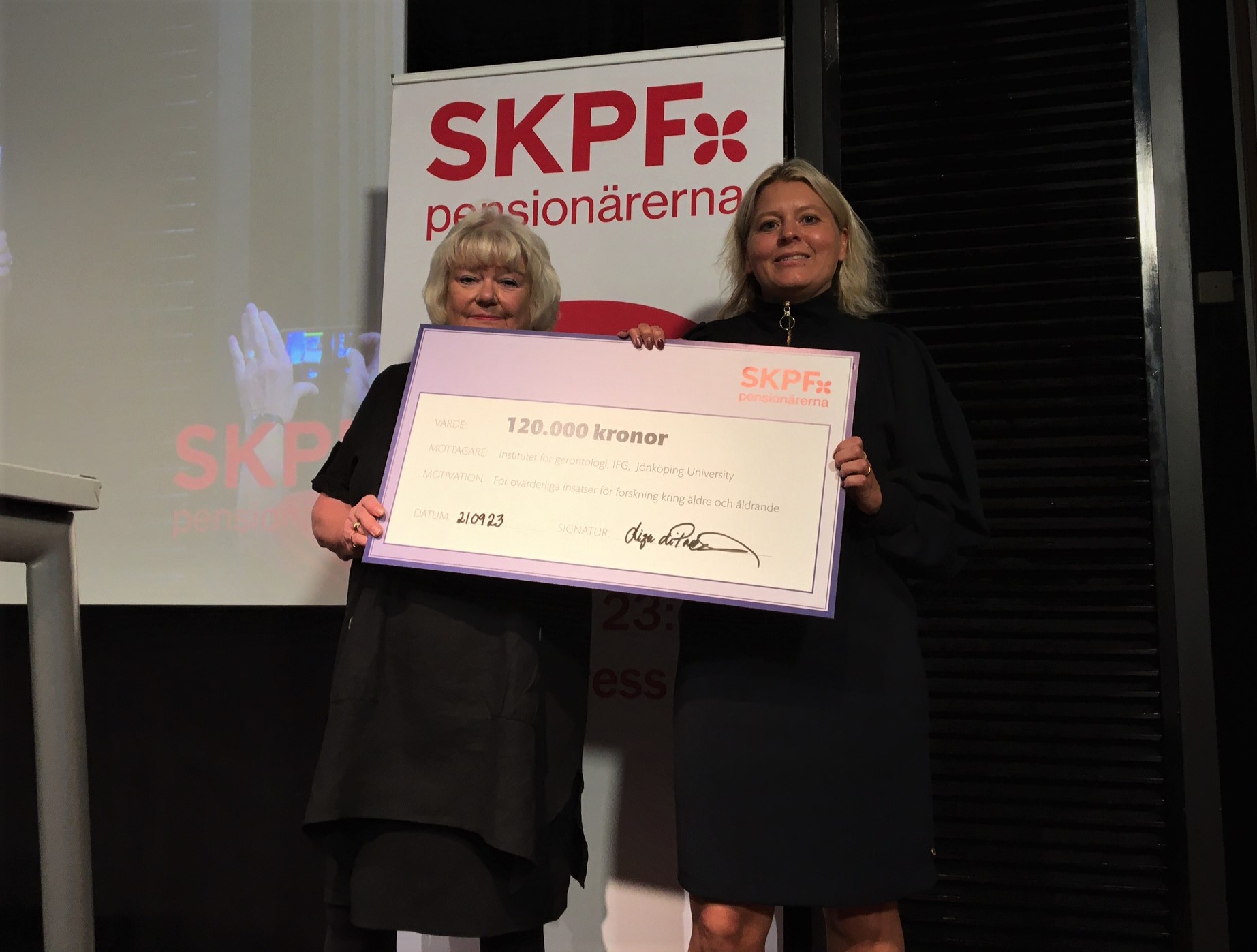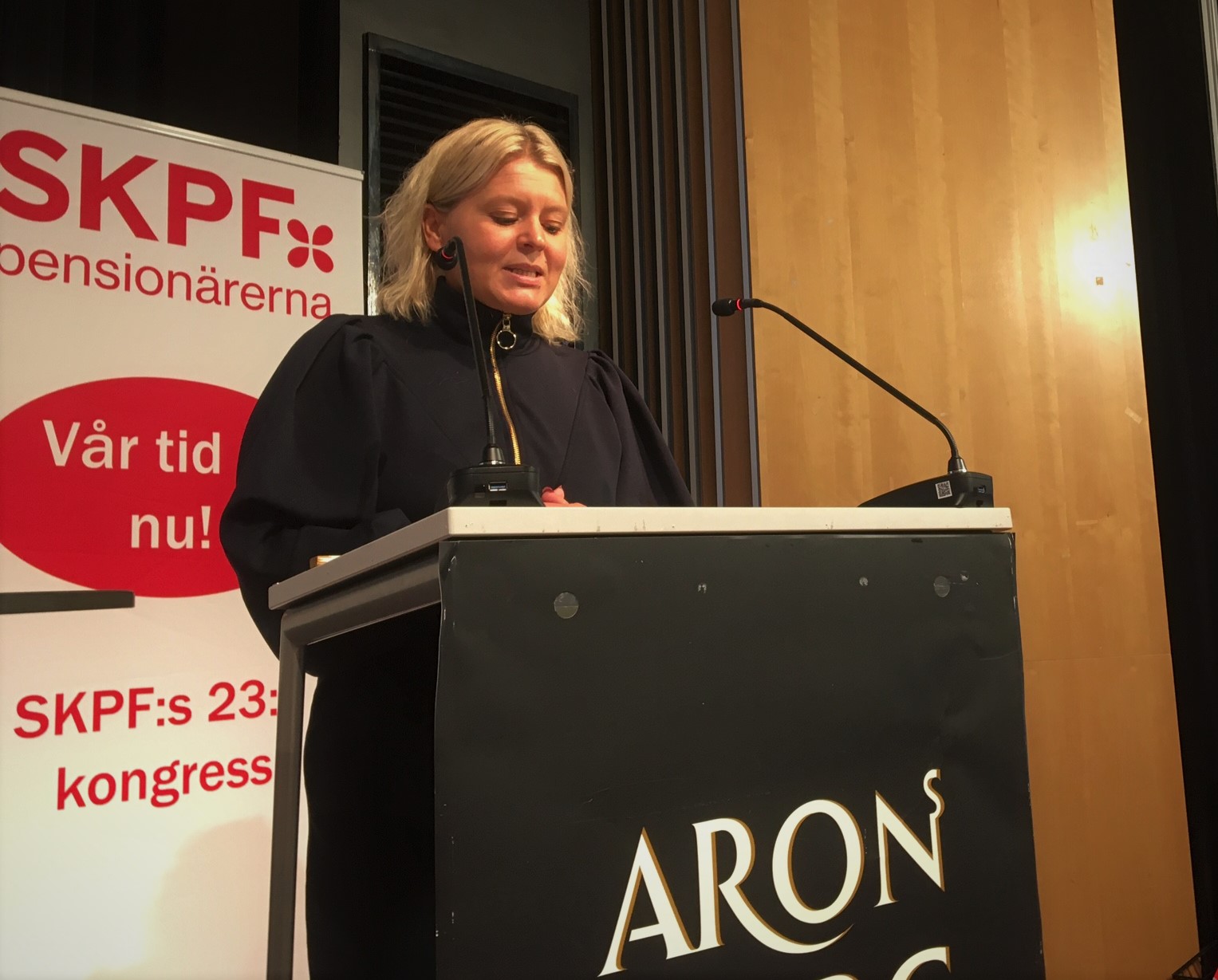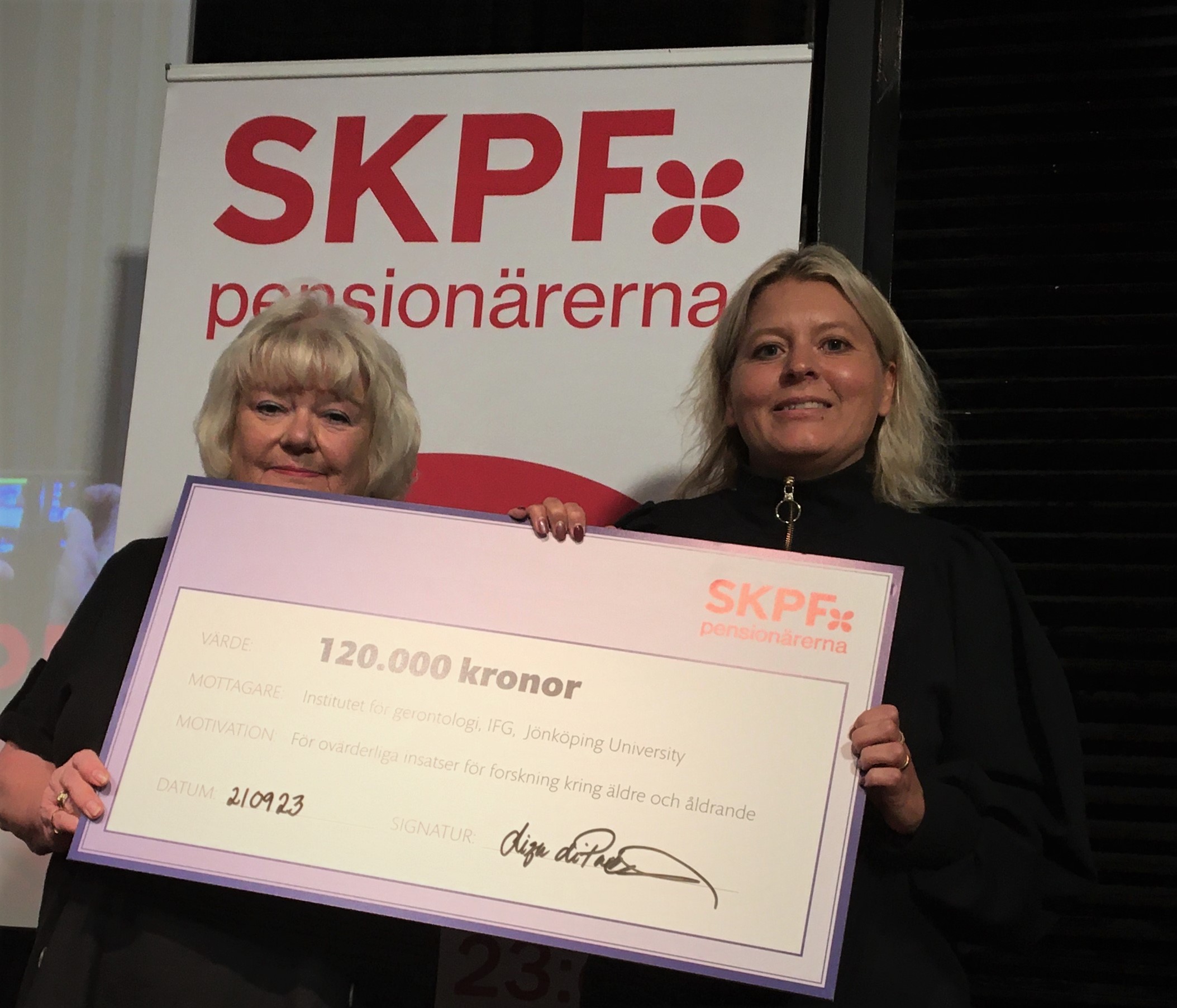 The motivation for the scholarship is: "For invaluable efforts in research on the elderly and aging."
The "Guldkanten Scholarship"
The Guldkanten scholarship is SEK 120,000 this year and the money comes from the surplus from the Guldkanten scratch lottery, which the organisation SKPF Pensionärerna sells to its members. It has been decided that the money each year shall be donated to geriatrics related research, i.e., age-related diseases.