New simulation methods make product development smarter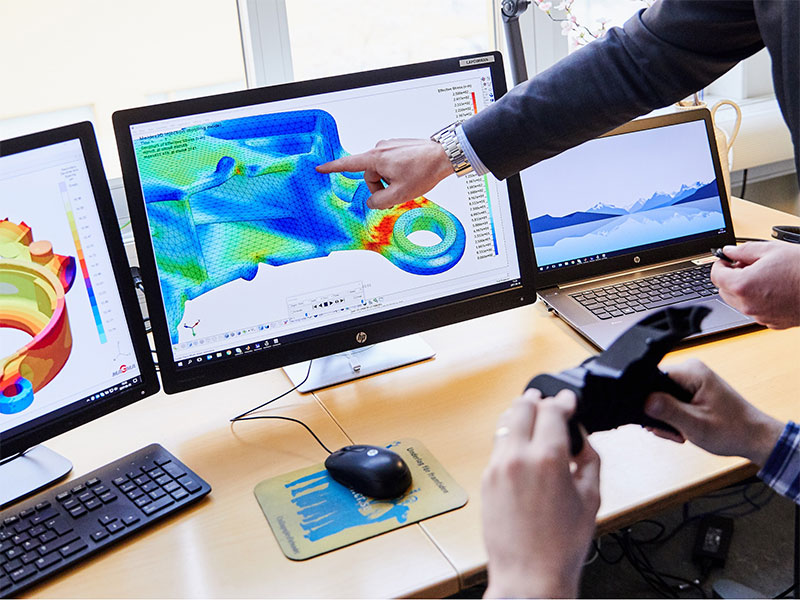 Within industrial product development, the trend is that more and more companies are using computer simulation in addition to physical testing to develop products with the desired quality and performance. In his doctoral thesis, Johan Jansson at the School of Engineering (JTH), Jönköping University, has developed new methods for simulation, in which the manufacturing process is taken into account.
Computer simulation is a tool which can be used, for example, for testing the strength of a future product without first having to produce prototypes which are tested physically. The better simulations methods a product developer has, the better decision he or she can make on the design and material composition.
"With more accurate calculations, the design of different components can be optimised, so that they become as light as possible without compromising quality and strength. Lighter components mean less material consumption, and so less environmental impact and lower costs. Also, a lower weight may lead to decreased emissions when the components are part of, for example, cars and other vehicles," explains Johan Jansson.
Takes the manufacturing process into account
In his research, Johan Jansson has worked with different simulation methods, which consider the manufacturing process and the microstructure of the material. In all these methods, advanced calculations are used to evaluate and improve the strength of the components early in the development process.
"By integrating simulation of the manufacturing already in the beginning of the process, you can get a better picture at an early stage of how the material behaves. This way, you can study and evaluate what the effects will be from local variations in the microstructure and material characteristics," he says.
Simpler methods are needed
The kind of simulation methods that Johan Jansson has been working with are not new as such, but there is a need to make the methods accurate and reliable. There is also a need for methods that are easy to use.
"In some companies, they are aware of the value of using simulation, but they do not take into consideration the impact that the manufacturing process has on different material characteristics. One goal of my thesis has been to develop methods that are simple, so that they fit into an industrial everyday life rather than in the academy. Thereby, the chance that they will be used increases," says Johan Jansson.
The focus of the thesis has been partly inspired by Johan Jansson's own interests, but it has also been governed by the companies that have taken part in the research. The main industrial partners have been Kongsberg Automotive AB, Husqvarna AB, Volvo Cars and Scania CV AB.
From academy to industry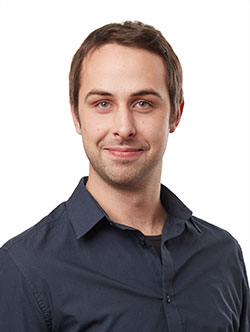 After having finished his doctoral thesis, Johan Jansson feels that it is time for a break from research. He will soon start working at Thule Group AB, a company that is known for their outdoor products, such as roof racks, roof boxes and bicycle carriers.
"I will work in a simulation department within product development, which has a close collaboration with the company's testing operations. So, I will get use of all that I have learnt during my doctoral research, and at the same time I will learn a lot from my new colleagues," he concludes.
Johan Jansson successfully defended his doctoral thesis at the School of Engineering, Jönköping University, on 29 October.
If you want to know more about the thesis, you are welcome to contact Johan Jansson, johan.jansson@ju.se.
You can read the doctoral thesis here: http://urn.kb.se/resolve?urn=urn:nbn:se:hj:diva-54771