Four companies and JTH researchers in a full-day meeting at Thule Group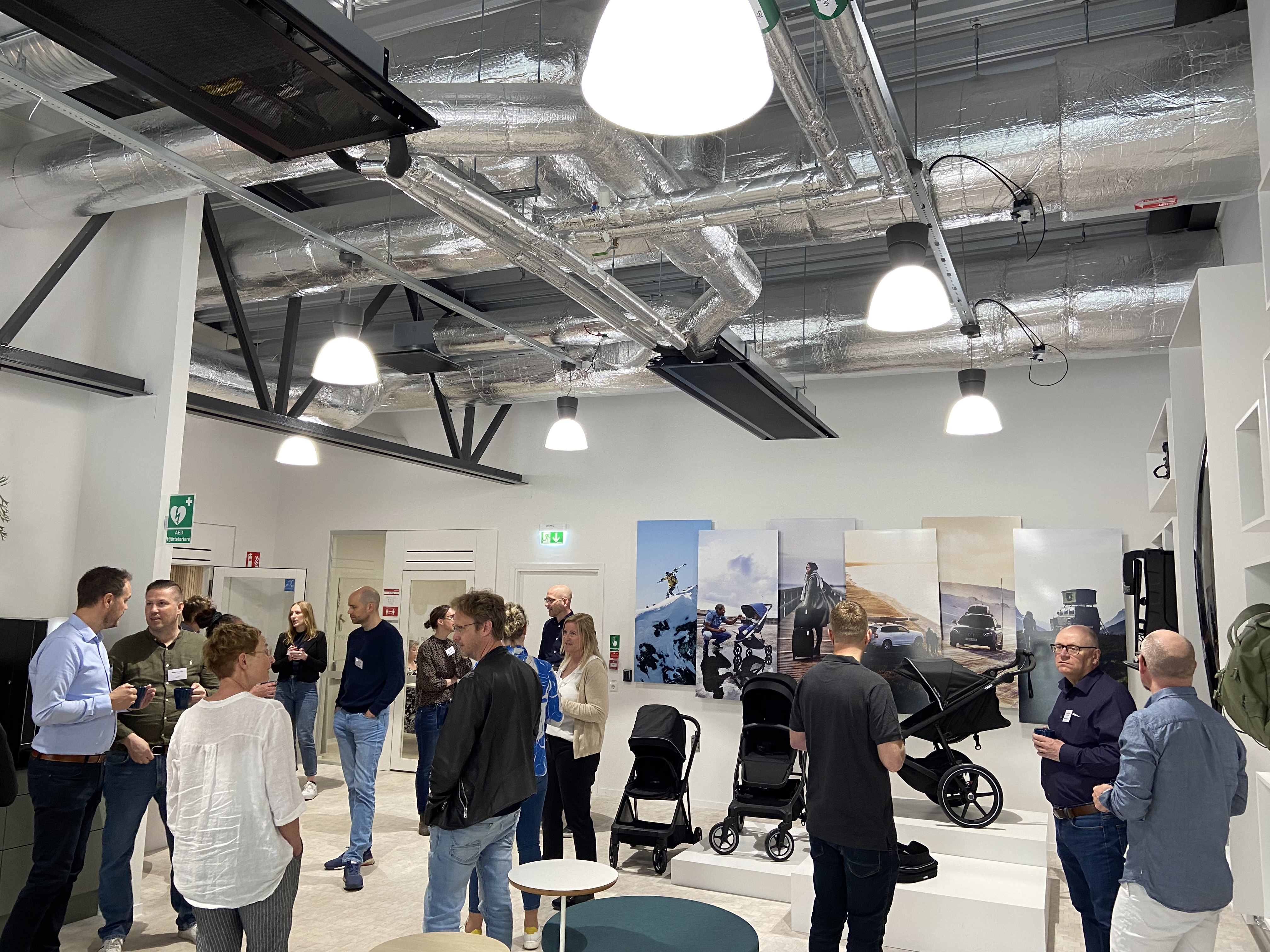 About 40 people from four companies and the School of Engineering (JTH) at Jönköping University (JU) participated in the meeting at Thule Group in Hillerstorp about the research project IDEAL.
"An important part of the meeting was to meet in real life. To make small talk and network as it has not been possible during the two years that the project has been going on, says Fredrik Elgh, project manager for IDEAL and Professor of Product Development at JTH.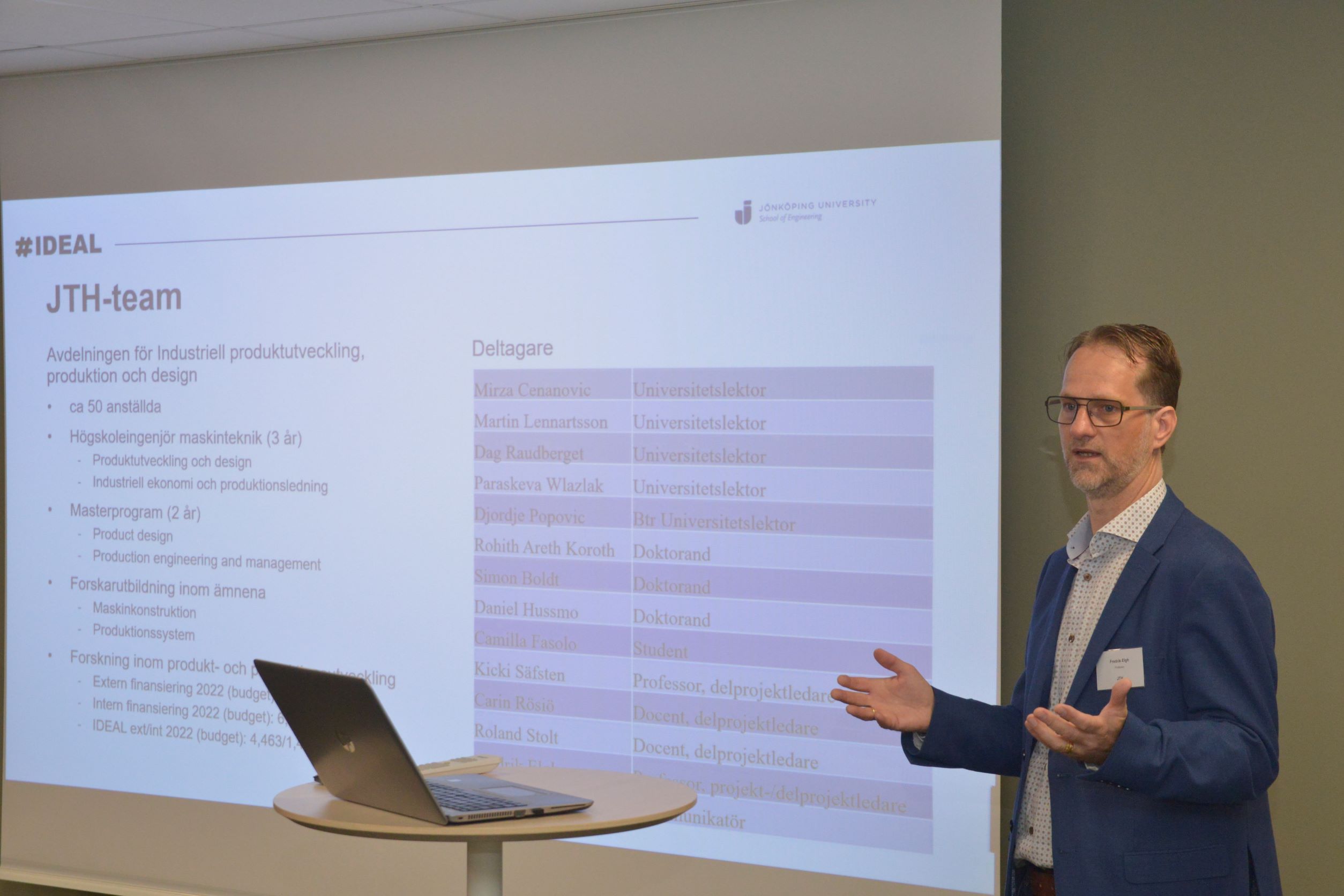 Thule Group is one of five strategic partner companies for IDEAL, investigating how integrated product and production platforms can support agile and demand-driven product realization.
More efficient and flexible production
Joel Joelsson, PLM and Digitalization Specialist at Thule Group, says that through IDEAL, among other things, they are investigating the possibilities of running production simulations at an early stage to start manufacturing high-quality products as quickly as possible.
"We are also looking at production simulations to make production as efficient as possible. But also as flexible as possible so that we can quickly change production if needed," says Joel Joelsson.
He emphasizes that they have a well-functioning collaboration with JTH.
"They address interesting issues and are present at the company. They listen and come up with good ideas and suggestions, which they are also happy to test, so it works very well."
Share knowledge and capture needs
The purpose of the meeting at Thule Group was to share knowledge and insights developed within the framework of the research project and to capture wishes and needs for the continued work to ensure that the project goals are achieved. Fredrik Elgh points out that it was a rewarding meeting and that the companies in the project have great interest in IDEAL.
"It was fantastic to meet everyone, and it was noticeable that there was a positive expectation in the air when we started. Now we had the opportunity to make an overall presentation of IDEAL and explain how it is connected. There were good discussions about our focus and needs for the continued work with concrete proposals for activities we can implement," says Fredrik Elgh.
"Great commitment and concrete proposals"
During the meeting, Thule showed, among other things, its highly automated production and advanced test facility. In summary, it was a very successful day, and Fredrik Elgh thinks IDEAL is moving in the right direction.
"There is a great commitment to the project, and we have concrete proposals on how we can do it better. I think all meeting participants left Thule with a positive feeling from the day towards our continued work together," says Fredrik Elgh.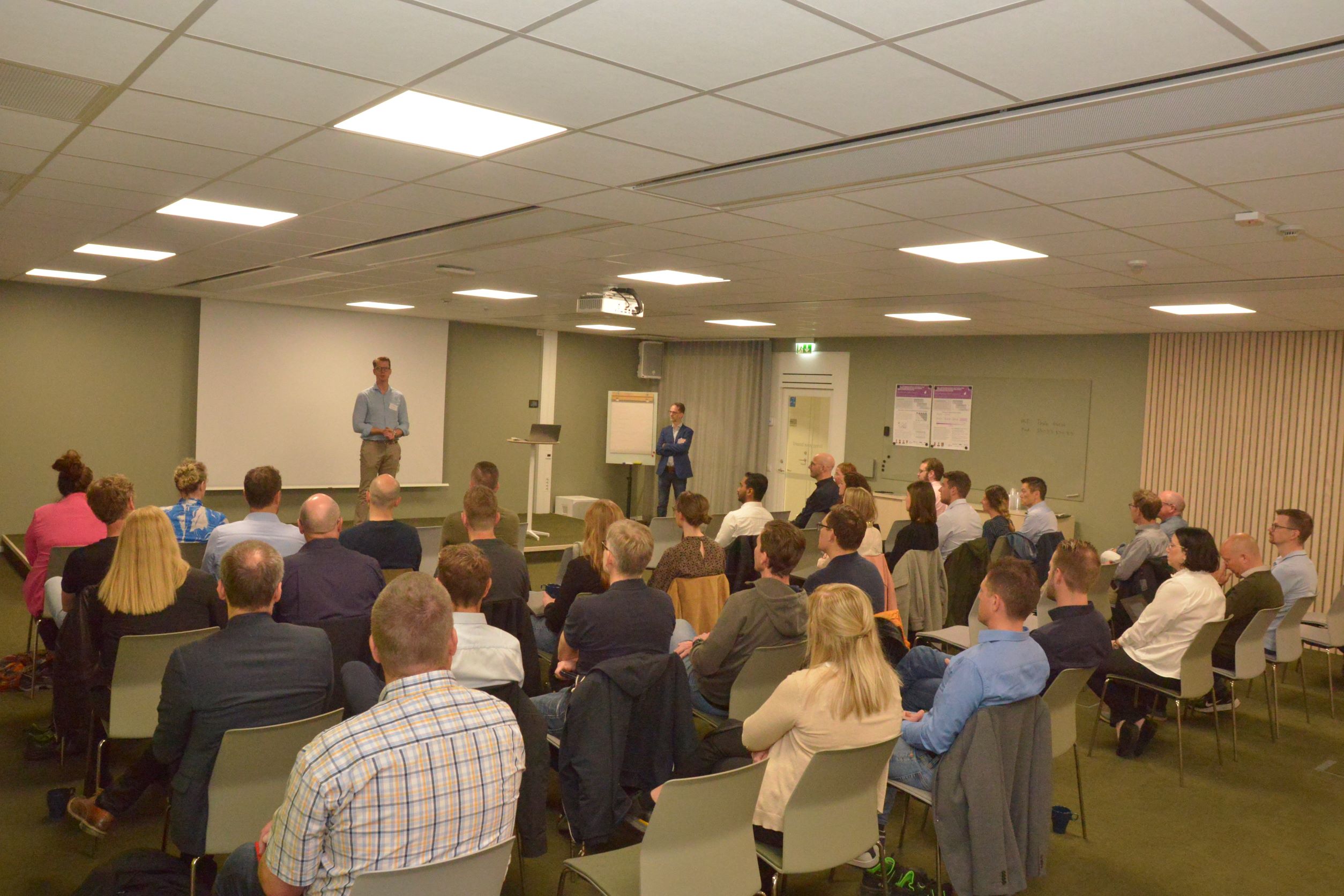 In addition to Fredrik Elgh, the project leader team for IDEAL consists of Carin Rösiö, Associate Professor Production Systems, Roland Stolt, Associate Professor Product Development and Kristina Säfsten. Professor Production Systems. Five more researchers and four doctoral students are participating in the project.
The strategic partner companies for IDEAL are: Fagerhults Belysning, Husqvarna, Obos, Thule Group and YaPLM.
Read more about IDEAL here

Opens in new window.