Researcher of the Month for October is Salem Seifeddine Professor in Mechanical Metallurgy.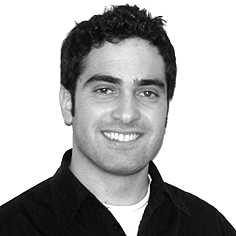 Who are you?
Salem Seifeddine 37 years old, Professor of Mechanical Metallurgy
What led you to begin at JU?
The reasons that contributed to me beginning at JU were my interest in the component technology research area and the unique expertise that the team at JU has. Conducting research together with Professor Ingvar L. Svensson was a privilege and I took the chance when it presented itself.
What is your research about?
A material or component behaviour is a function of the choice of material, material quality, production process and post solidification processes, among other factors. I am conducting the relationship between liquid metal quality such as the fraction and size of various oxides, bifilms, hydrogen content, etc., casting process, metals'/components' structures, from nano to macro, and the connection to the material's/component's mechanical and physical characteristics.
What is the best thing about conducting research at JU?
Today, JU has one of Europe's, if not the world's, largest research teams in cast materials and processes. I am incredibly proud of being able to work in the creative, responsible and transparent research environment, Materials and Manufacturing Processes. I am also proud of having the opportunity to conduct component-oriented research in collaboration with industry.


What are your plans for the future?
Together with my colleagues at JU and especially the Department of Materials and Manufacturing, I will continue to strengthen the Swedish casting industry's competitiveness through needs-based research. We are also working for more flexible, faster and mutual knowledge transfer between universities, research institutes and industry.