Researcher of the Month for November is Cecilia Bjursell, Director of Encell.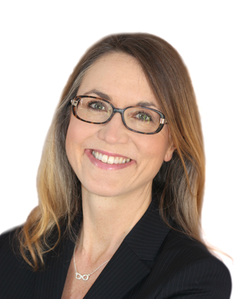 Who are you?

My name is Cecilia Bjursell, and I'm the director of Encell, the National Centre for Lifelong Learning. I began my academic career as a student in Lund and then continued as a doctoral student in Linköping before joining JU in 2008.
What led you to join JU?
My thesis is about two family-owned companies, Cloetta and Fazer. When a postdoctoral position at Jönköping International Business School's Centre for Family Enterprise and Ownership (CeFEO) was announced, I applied, got the job, and moved with my family to Jönköping. As my postdoctoral period drew to a close, the School of Education and Communication was looking for a director for Encell, and I saw the position as an exciting challenge in terms of both responsibility and content.
What is your research about?
I carry out research within two areas: One is knowledge and learning in organisations, and the other is education management. Within the field of knowledge and learning in organisations, I'm particularly interested in learning in later life, intergenerational learning, and knowledge management in technology companies. Within education management, I'm currently involved in two projects: KLOSS (Knowledge Exchange and Learning about Strategic Collaboration) and Quality Work within Adult Education.
What is the best thing about conducting research at JU?
The mission of Encell—to develop and disseminate knowledge about adult learning in order to contribute to society—fits well with my view of the role of a researcher. The great thing about JU is that its location in the city of Jönköping and the region's small-town atmosphere enable various types of collaborative ventures. As a young educational institution, JU is characterized by an entrepreneurial spirit and is more development-oriented compared to some of the older universities.
What are your plans for the future?
In the short term, I have an article, a report, a book, and a few book chapters to complete by Christmas. In the long-term, I don't believe in planning too much when it comes to research. It is important to stay open and to be able to participate in different events and activities as they come along. Never underestimate the role of serendipity in research.
Read more about Cecilia and her research.
Read more about Encell.

External link, opens in new window.