Researcher of the month for April is Anders Melander Associate Professor in Business Administration.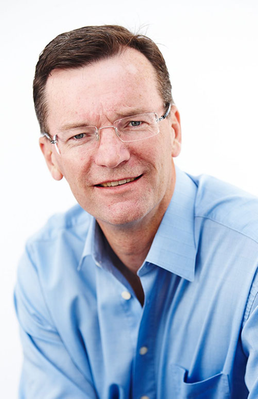 Who are you?
I am originally from Skåne in the south of Sweden, but I have been living in Jönköping for the past 21 years. Married with two children. When I'm not working I spend a lot of time at Jönköping Swimming Association, where I have been the chairman of the board for five years now.
What led you to join JU?
In 1995 I received an offer I couldn't refuse from my PhD supervisor. At that time I was a PhD candidate at Linköping University and my supervisor had taken the bold step to move to the newly inaugurated Jönköping International Business School.
What is your research about?
In my research I focus on how companies work with strategy. I am especially interested in the process in which small firms go from an intuitive strategy-making to adapting formalized routines. Why are they doing it? What are the pros and cons of doing it? Does it result in more successful strategies?
What is the best thing about conducting research at JU?
In the Jönköping region there is a vibrant industrial community with a lot of high-performing small companies. This is perfect if you are interested in strategy-making. At the moment we are a team of five people from the School of Engineering, JIBS and Träcentrum in Nässjö working with 12 manufacturing companies all over the region. This is a lot of fun since we produce direct results in the companies at the same time as we (hopefully) develop knowledge that has a long term effect.
What are your plans for the future?
Together with Science Park and Almi I am involved in Innovation Runway, an attempt to construct a virtual venture development department in which small and medium sized companies can realize their innovative "out of the box" ideas. At the moment it is a project but we aim for more. Hopefully, together we can foster a dynamic environment in which research and practice together develop more innovative businesses in the region.