Researcher of the month for April is Anders Melander Associate Professor in Business Administration.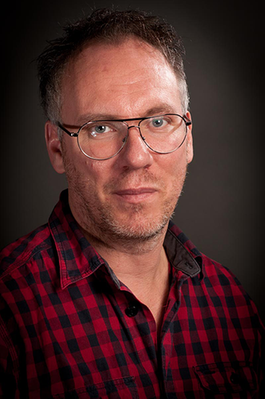 Who are you?
I am a 44-year old man, born and raised in the dark forests between Tranås and Ödeshög in Östergötland. In high school I studied a four-year technical programme focusing on house construction, but health care was always present in my home with a mother who was a district nurse and a father who was the chairman of the municipal social board. After military service I began my nursing studies at the School of Health and Welfare. I soon realized that the theoretical and scientific questions were more interesting to me than the daily clinical practice. Luckily I met Ulla Lundh, who at that time was a senior lecturer at the School of Health and Welfare and she offered me a position as a teaching assistant at the Department of Nursing Science. After six month I was accepted as a PhD student at Linköping University.
What led you to join JU?
I had been working at Mälardalen University and Ersta Sköndal University College, but after 15 years in Stockholm, me and my family felt it was time to leave. With two small sons, we wanted the peace and quiet of a small town, and to live closer to our parents. So we moved to Tranås. I contacted Lennart Christensson, who was the head of the Department of Nursing Science at School of Health and Welfare, and asked if he had any positions open. His answer was yes, and since the fall 2011 I'm back at the Department of Nursing Science.
What is your research about?
My research over the last eight years has focused on identity constructions and caring. Mainly masculinities and older men as informal carers. I also study palliative care and homelessness and the implementation of palliative care in emergency care, together with researchers from Ersta Sköndal University College.
The project I am starting up at JU along with some co-workers will focus on CBT treatment online for patients suffering from insomnia, and their relatives. I will also study domestic violence among older people caring for a partner.
What is the best thing about conducting research at JU?
I see a lot of benefits in conducting research at JU. The procedures for making decisions are smooth, the positive attitude towards research that is not "mainstream", the really competent research group in Ageing and - maybe primarily - the access to inquisitive, alert and competent co-workers.
What are your plans for the future?
My plans for the nearest future is to start at least one new PhD project on the basis of what I described above. Hopefully I will be able to obtain external funding.
I will also continue to work in the same mind-set I had when I was a PhD student, namely to conduct research that can question the norms and stereotypes that exist in healthcare organizations.