Researcher of the month for June is Peter Berglez, Professor in Media and Communication Science.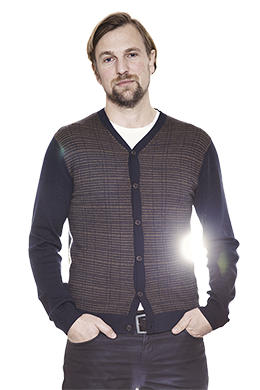 My name is Peter Berglez and I am originally from Åsensbruk in Dalsland. In 2006 I defended my doctoral thesis in Media and Communication Science at Örebro University. The subject of the thesis was news media's coverage of transnational crises and problems. I was appointed Associate Professor in 2011 at Örebro University and this year I was appointed a Professor at JU.
I am quite new here at JU, started on 1 February. After having worked for almost 20 years at Örebro University, it felt right to try another university. What most of all made JU interesting for me was the possibility to build a new research environment together with Professor Ulrika Olausson around the state and future of journalism, and with a focus on globalization and sustainability.
What is your research about?
During the last few years my research has mainly focused on global journalism, environmental communication and social media. The two first areas are connected in the sense that they concern media's ability or disability to illuminate how we in Sweden are influenced by the global surrounding world, where environment and climate change are central aspects. The research about social media is conducted within the framework of an ongoing project financed by the Swedish Research Council, and concerns cross-professional relations on Twitter, with a focus on politicians, journalists and PR people.
What is the best thing about conducting research at JU?
The opportunity to work within a small, dynamic research team, although I would like to see the size of the team increase somewhat in the future. I also appreciate that JU has come far in its internationalisation process.
What are your plans for the future?
First of all to continue with the studies that I mentioned above. For us in media and communication science to be able to answer all the important and exciting scientific questions around journalism and social media that we have formulated, we have to receive more external research funding in the longer run, especially for Ph.D. students. That will be an important challenge.