Content updated 2013-07-04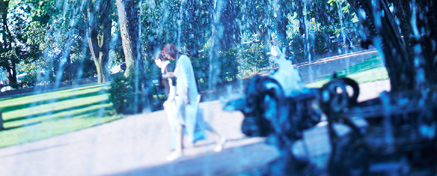 All arrangements that aim to compensate for functional limitations in the study situation is known as targeted educational support.
The Coordinator for educational support will, after having consulted you and the documentation you provide, decide on what support can be offered.
We offer a number of different types of support. Below you will find description of severeal pedagogical support.
Assisted Note-Taking
Means that if you can't take notes yourself because of disability, you can get help with this. Most often you arrange this yourself by asking a classmate to be allowed to take note of his/her notes. Since compensation is paid, it is usually easy to get help. The university contributes SEK 50 per semester for copying.
Adjusted Medium
Students with reading disabilities can borrow course literature such as talking books, braille books or e-textbooks from the Swedish Agency for Accessible Media (MTM). The University Library is helpful with this and here you can read more about how to get a download account
The Academic Resource Center
Offers text tutoring and is open to all students at Jönköping University who want to develop their skills in all types of written and oral assignments, in all subjects, and at all levels.
Mentor/Student mentor
If you have a neuropsychiatric or psychic disability, you may receive the help of a mentor. Together with your mentor you form a plan for your studies in order to add a structure and meet the goals you set up. A mentor is usually a fellow senior student.
Examination adjustments
If needed, adjustments in connection with written examination are possible. These adjustments include for example: extended examination time, using a computer or possibility to perform the examination in a smaller group. The coordinator will decide what adjustments is appropriate. The exam coordinators provides the arrangements and the student must apply for this support no later than 10 days before the examination.
Special aid software
All the university computers are equipped with special aid software, such as speech synthesis, reading software, and spellchecking software. Some of this software are available for use on your personal computer as well. Contact Help desk for more information.
Sign language interpreter/write interpreter
If you need a sign language interpreter/a write interpreter, you need to contact the coordinator well in advance of the start of the education, but at the latest in connection with the application.