Content updated 2014-04-02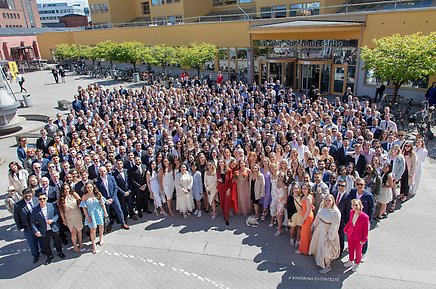 Zoom image
On Friday, May 31st 2024 the completion ceremony will be held for the students at the School of Engineering.
Each year, about 500 students graduate from the School of Engineering. We celebrate this with a Final Thesis Fair (Xjobbsmässan) and a completion ceremony.
Photos from the Graduation Day 2023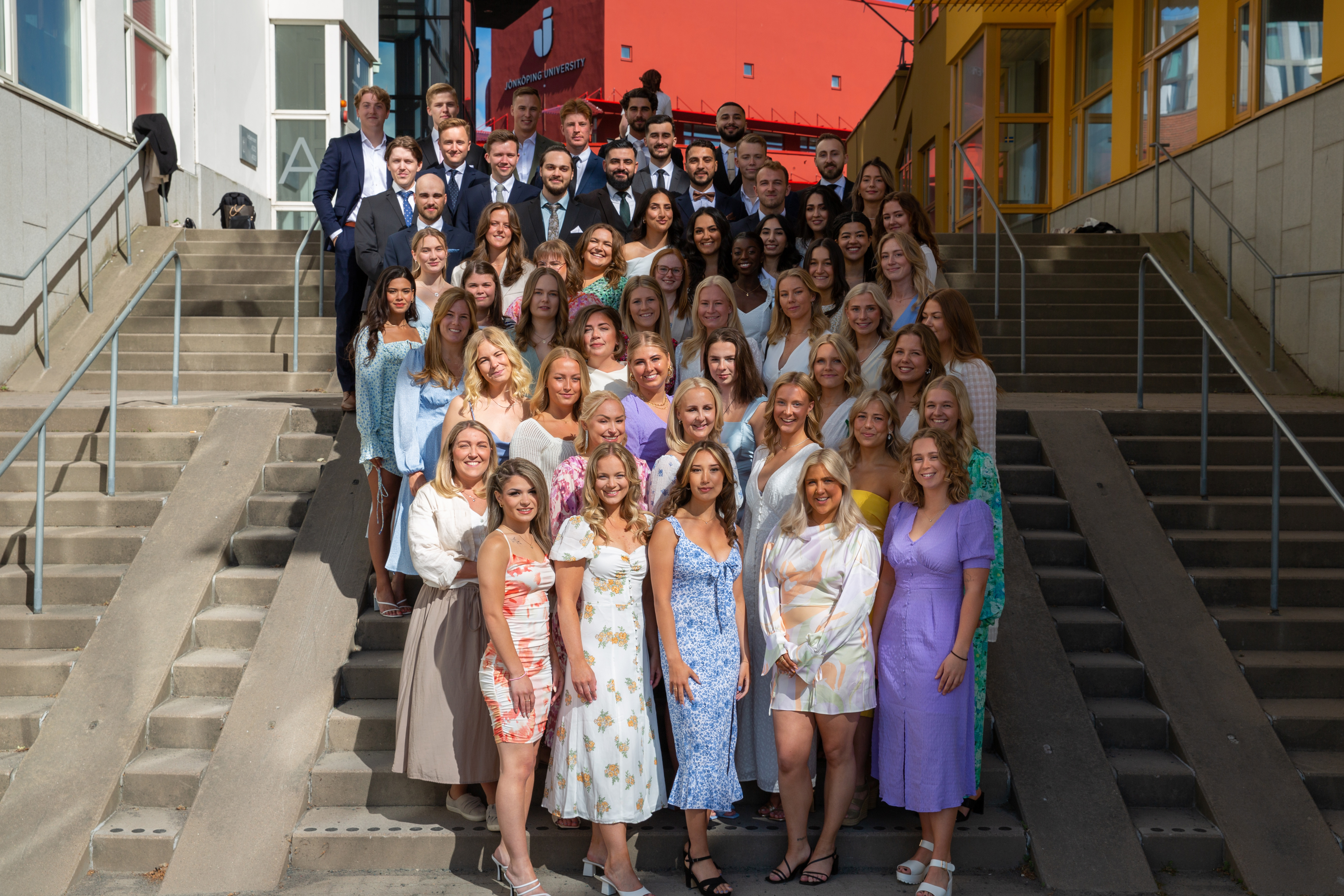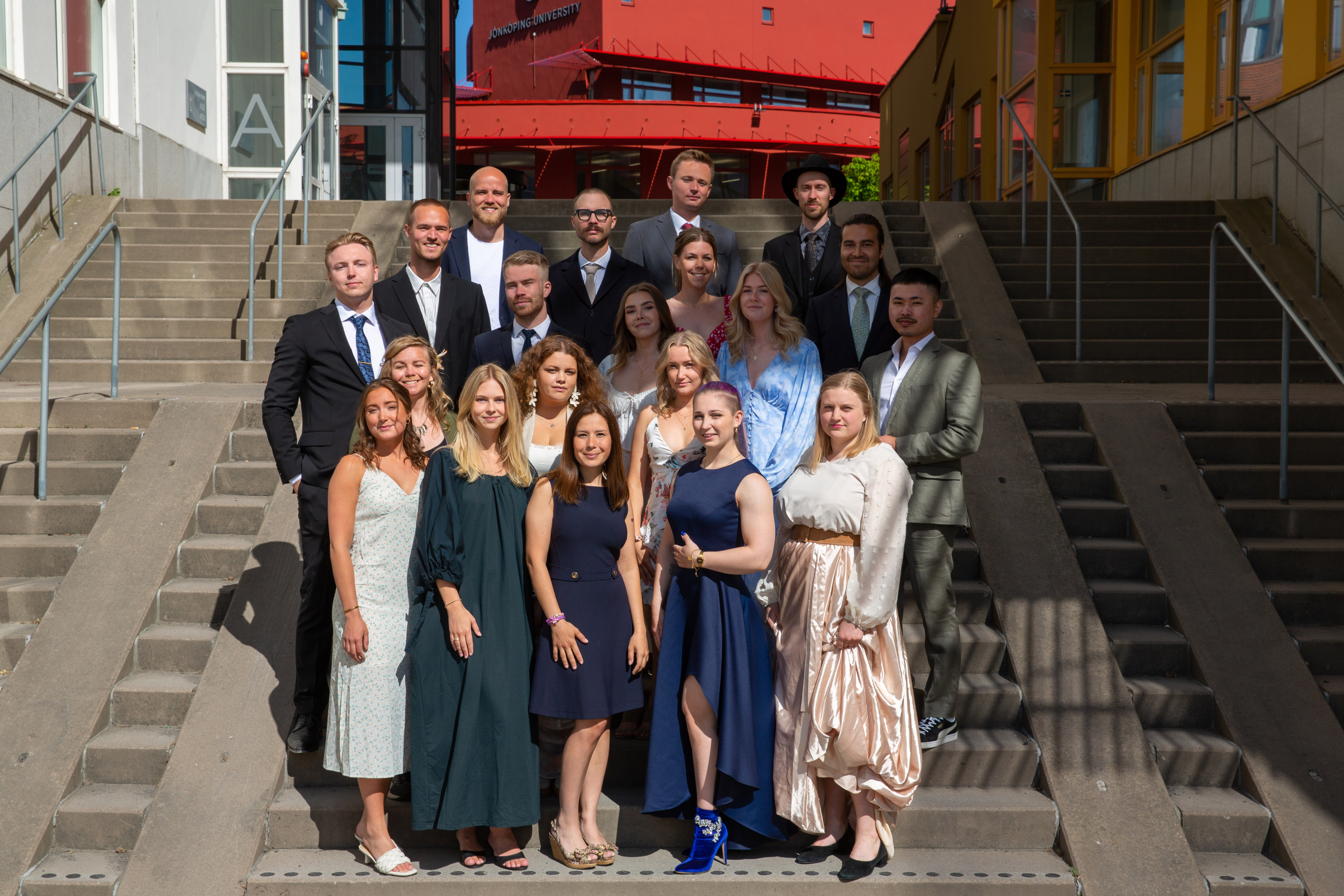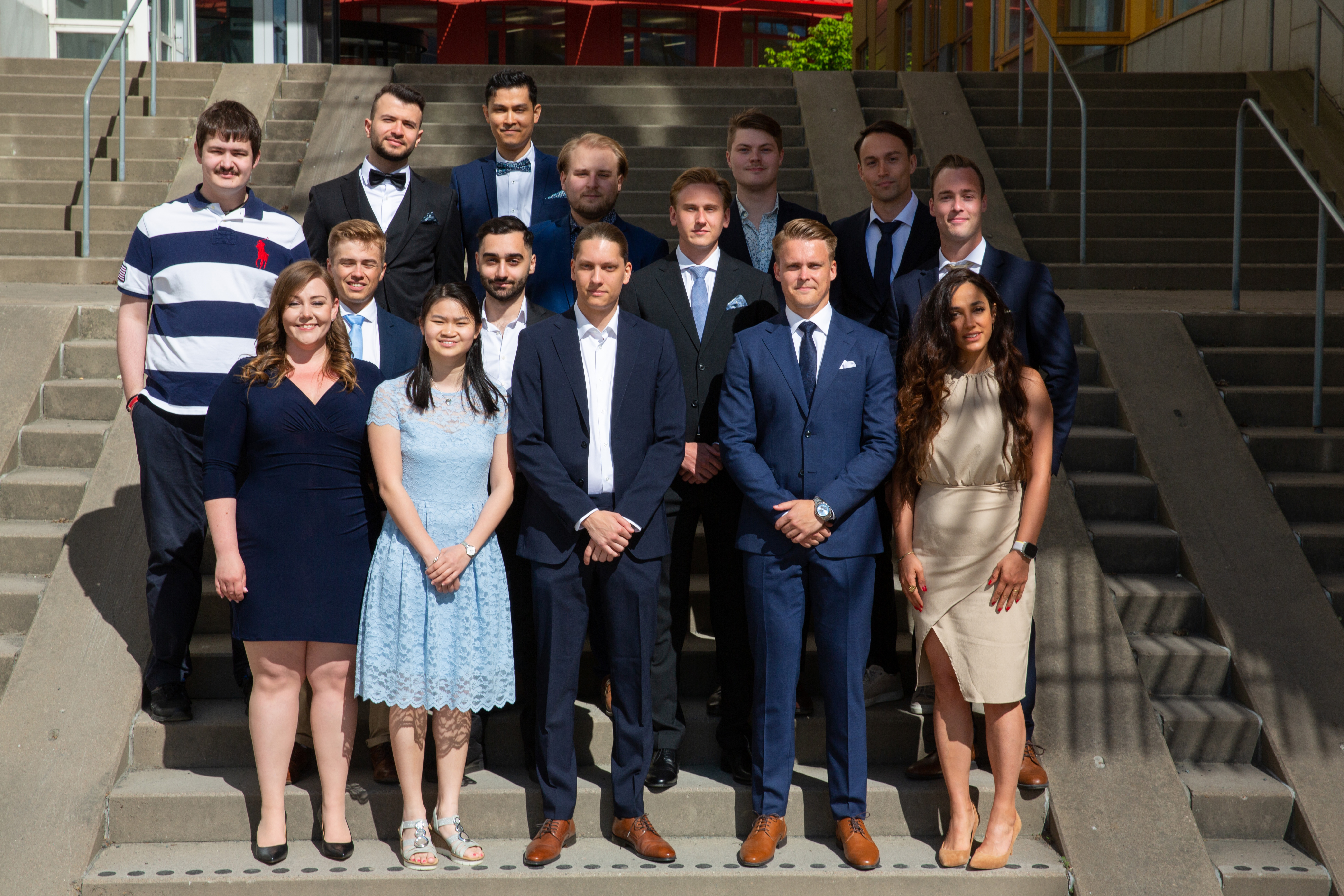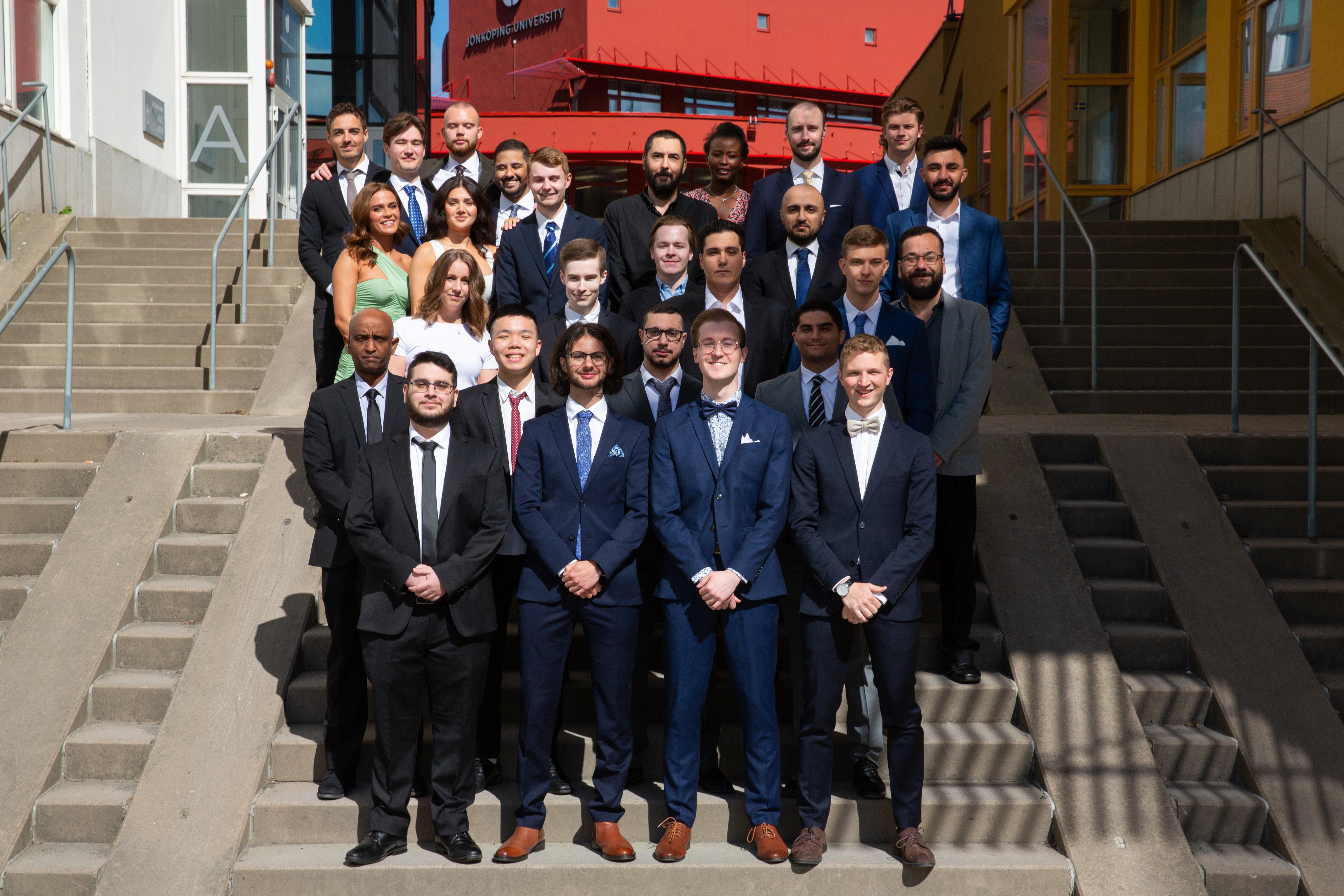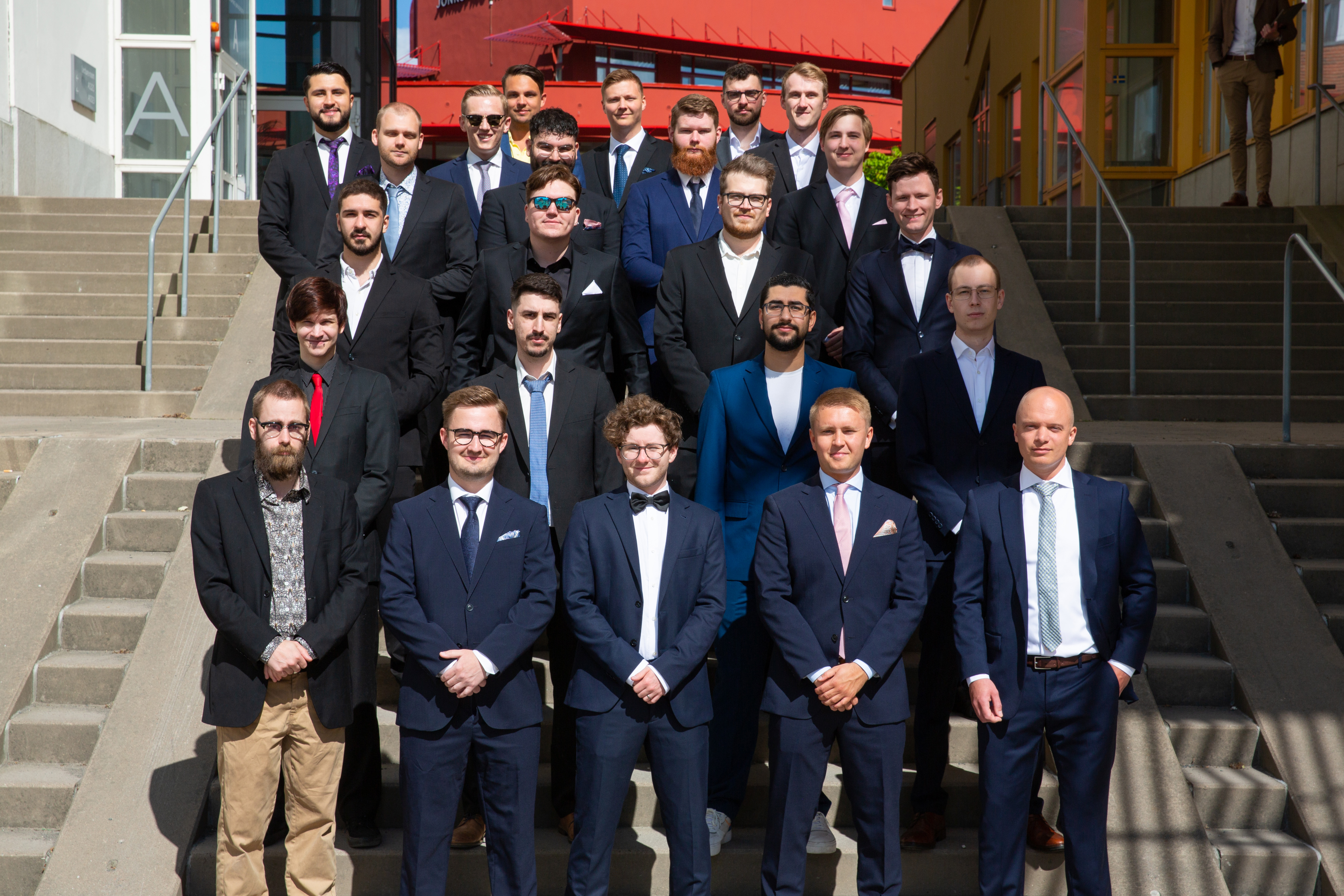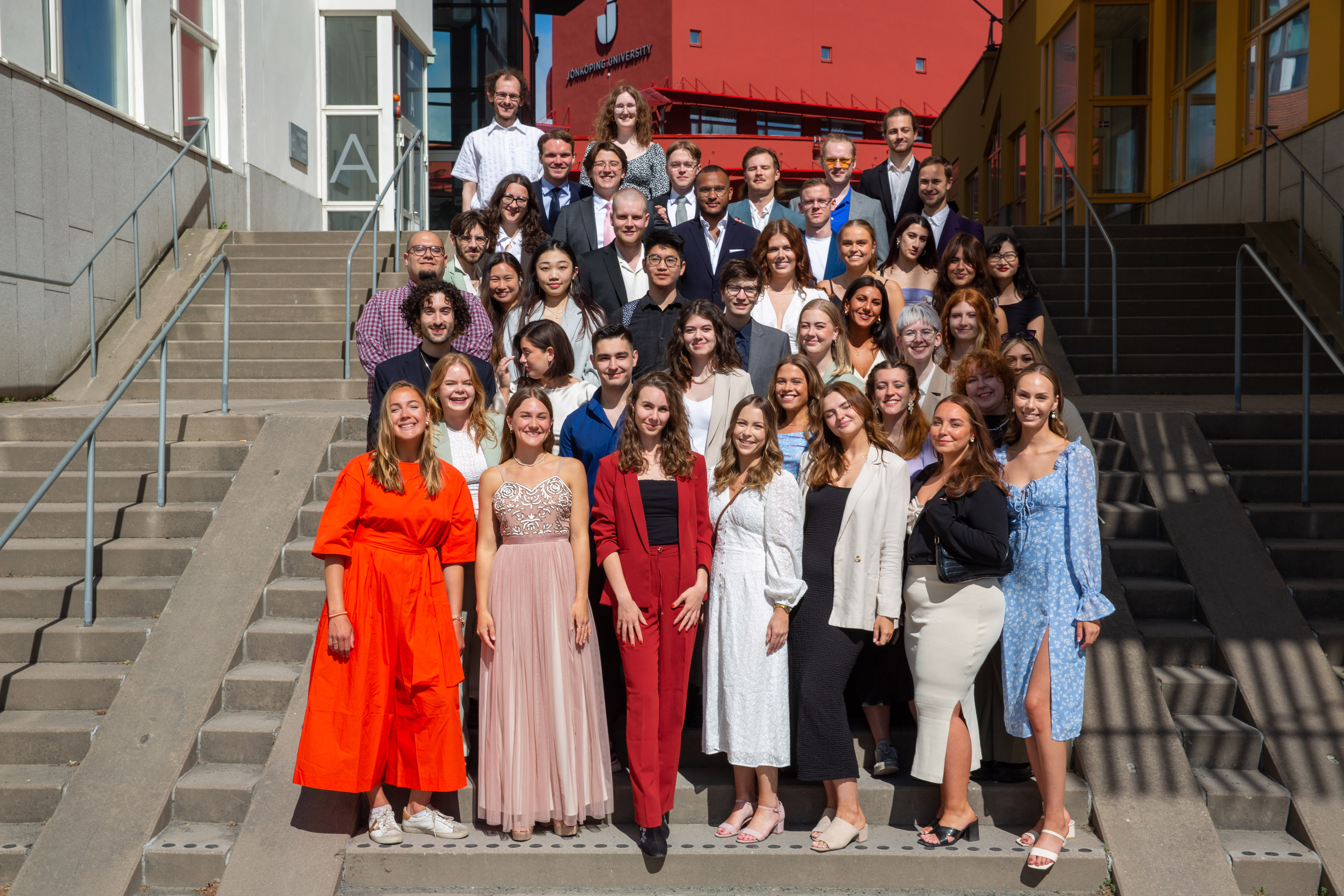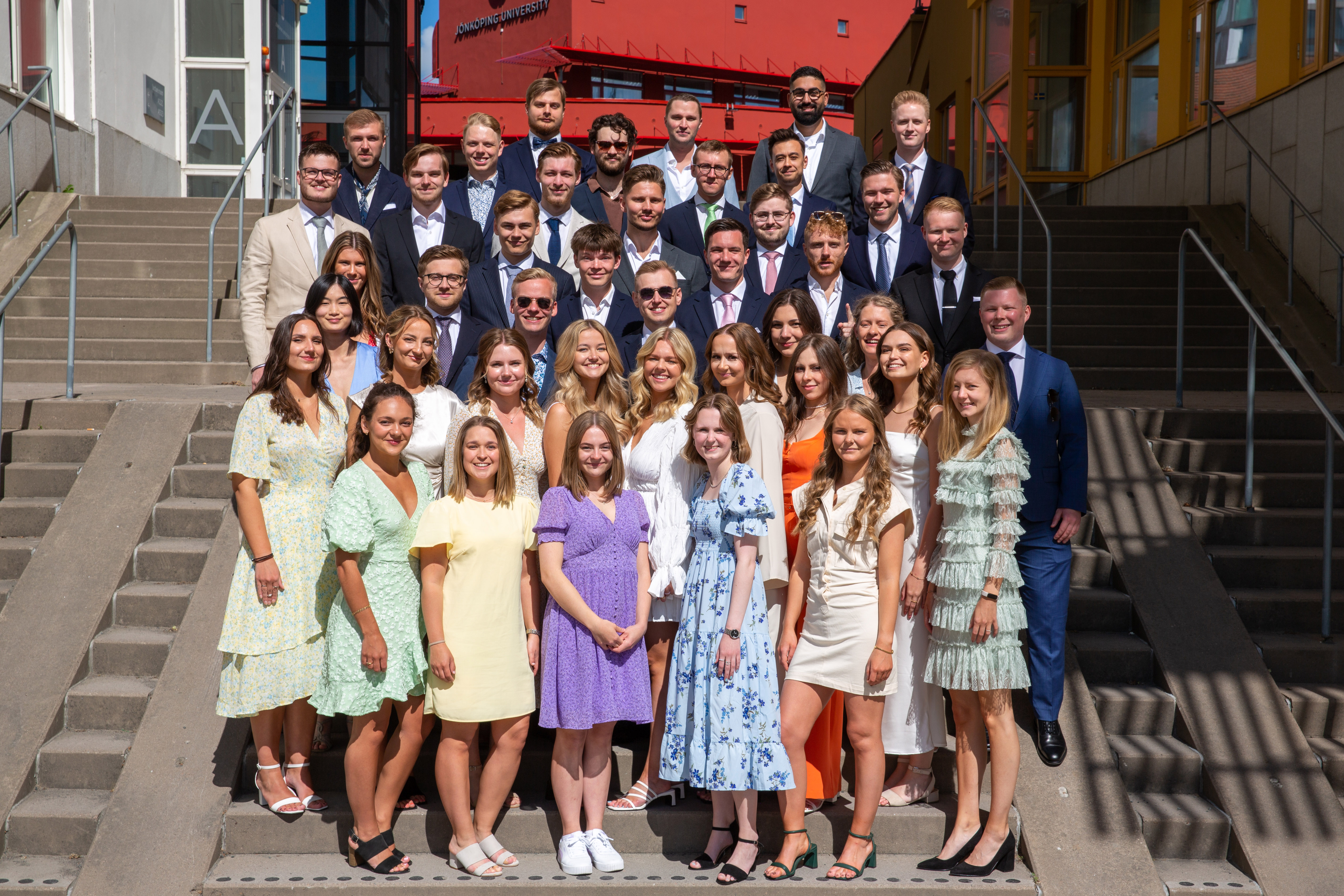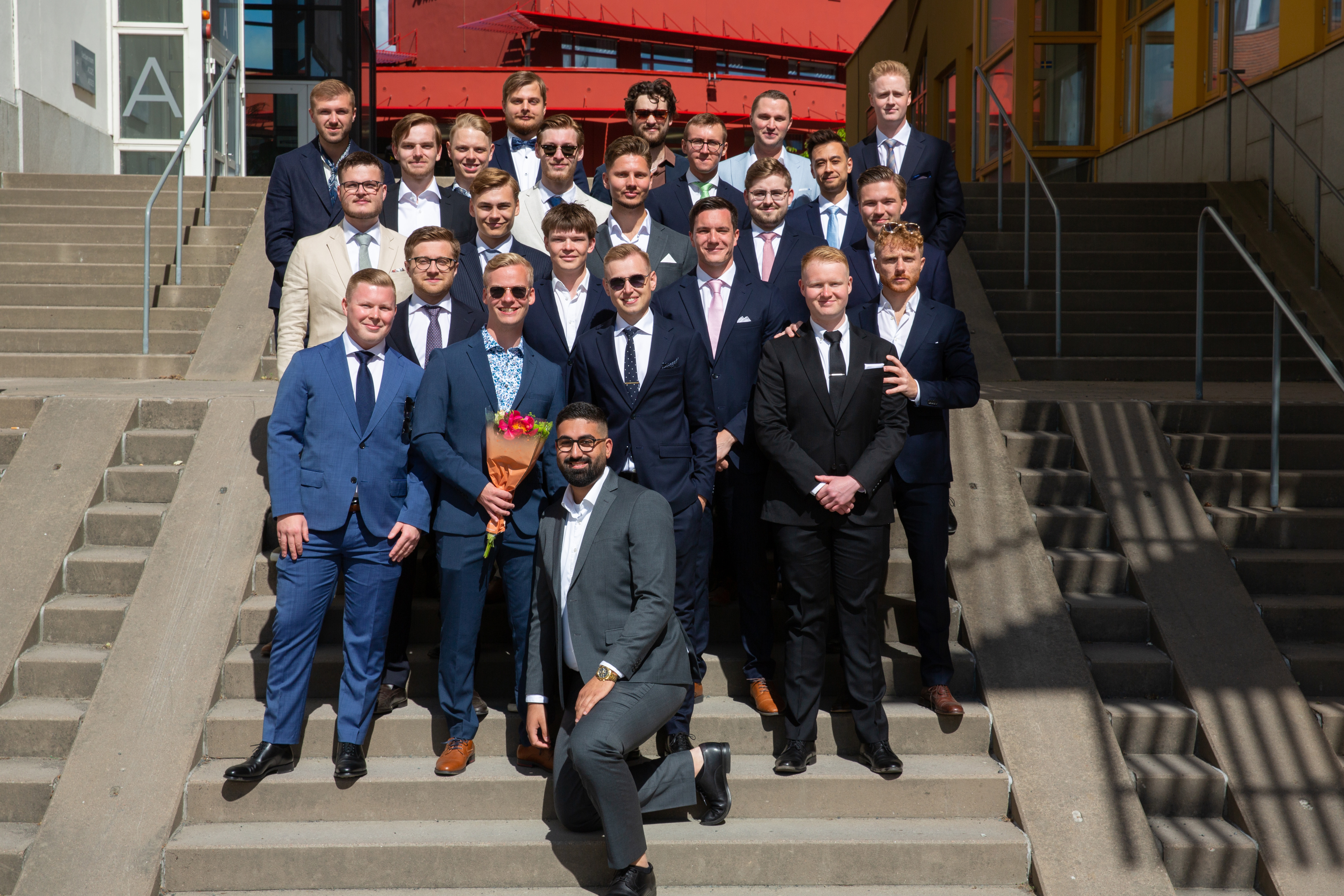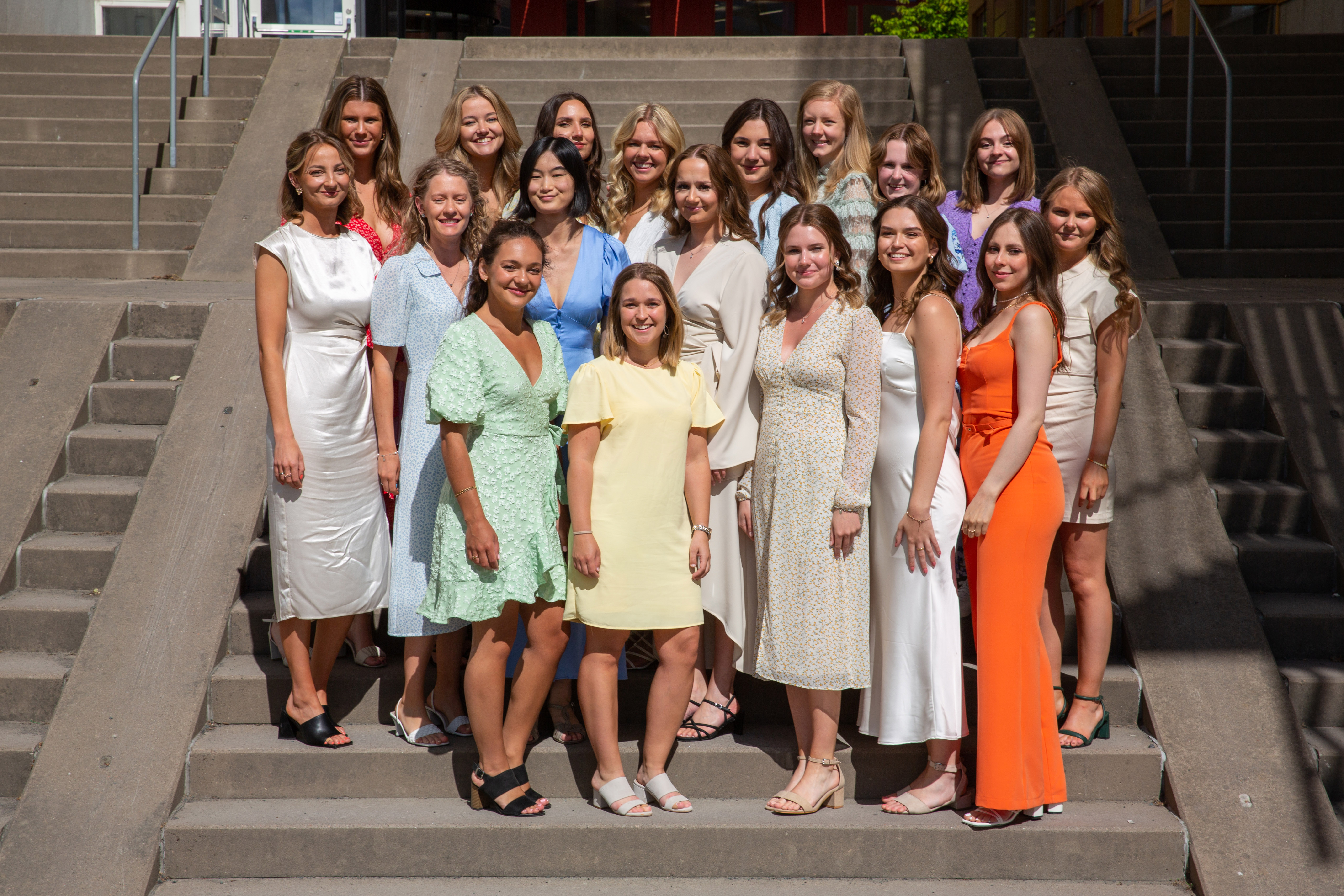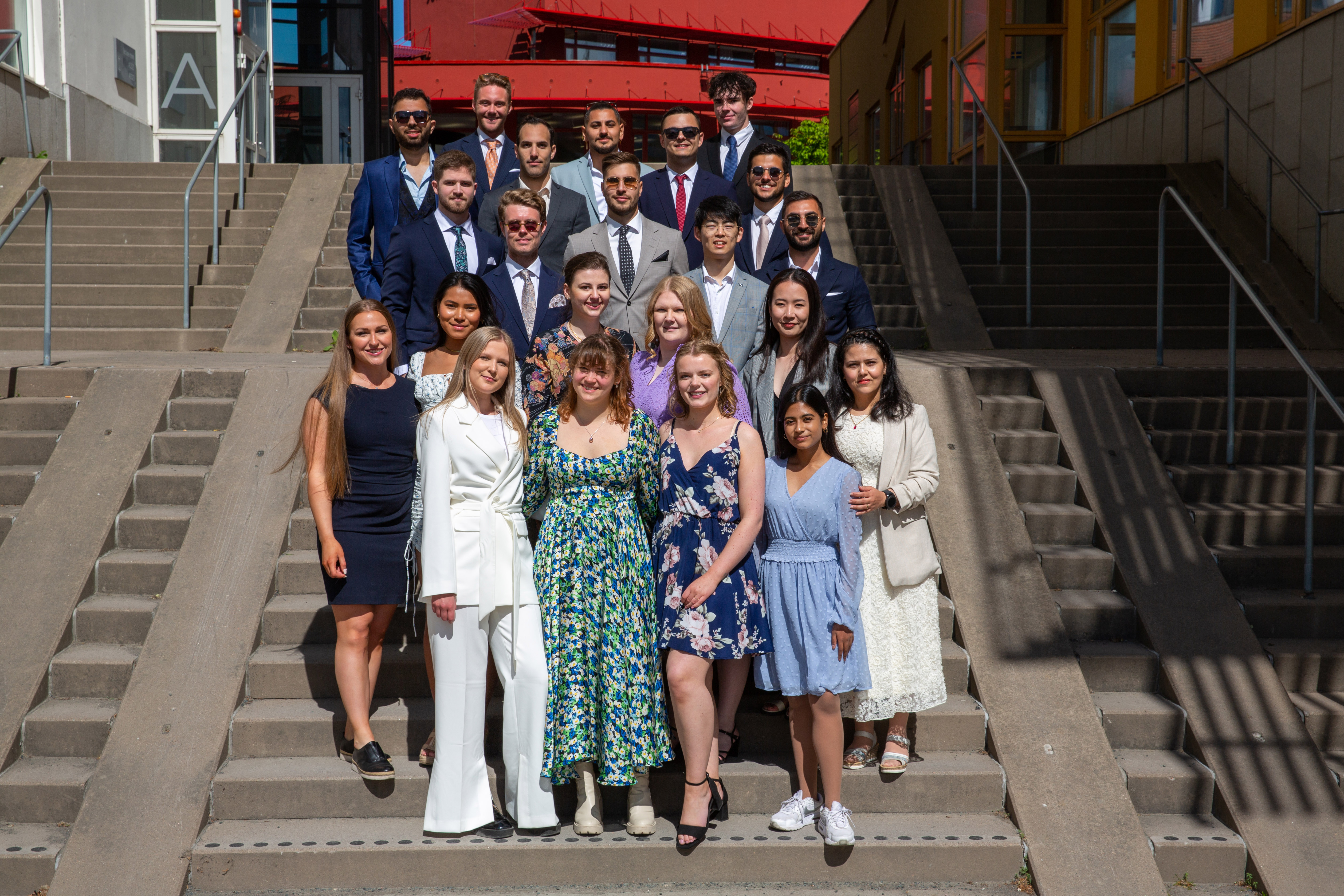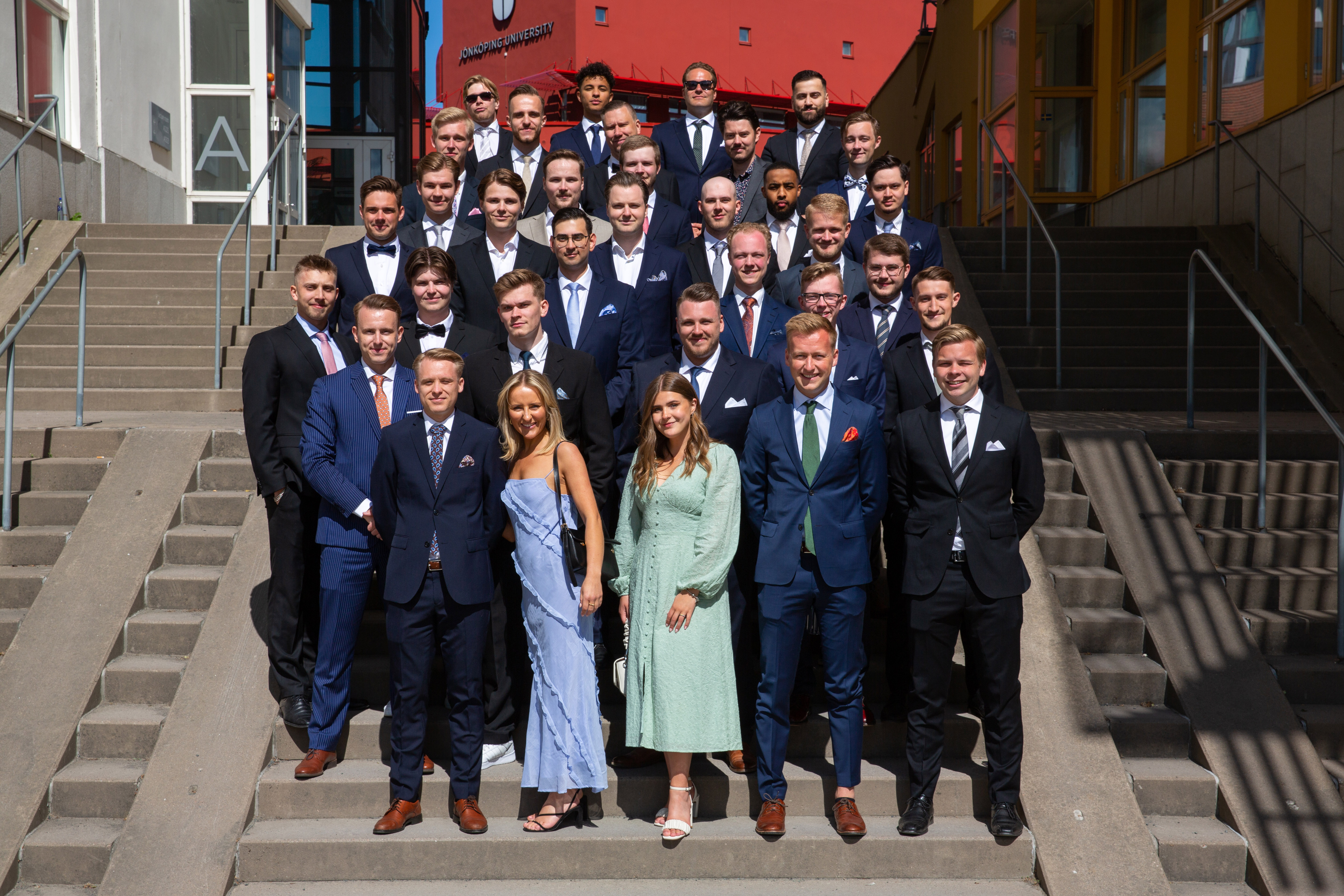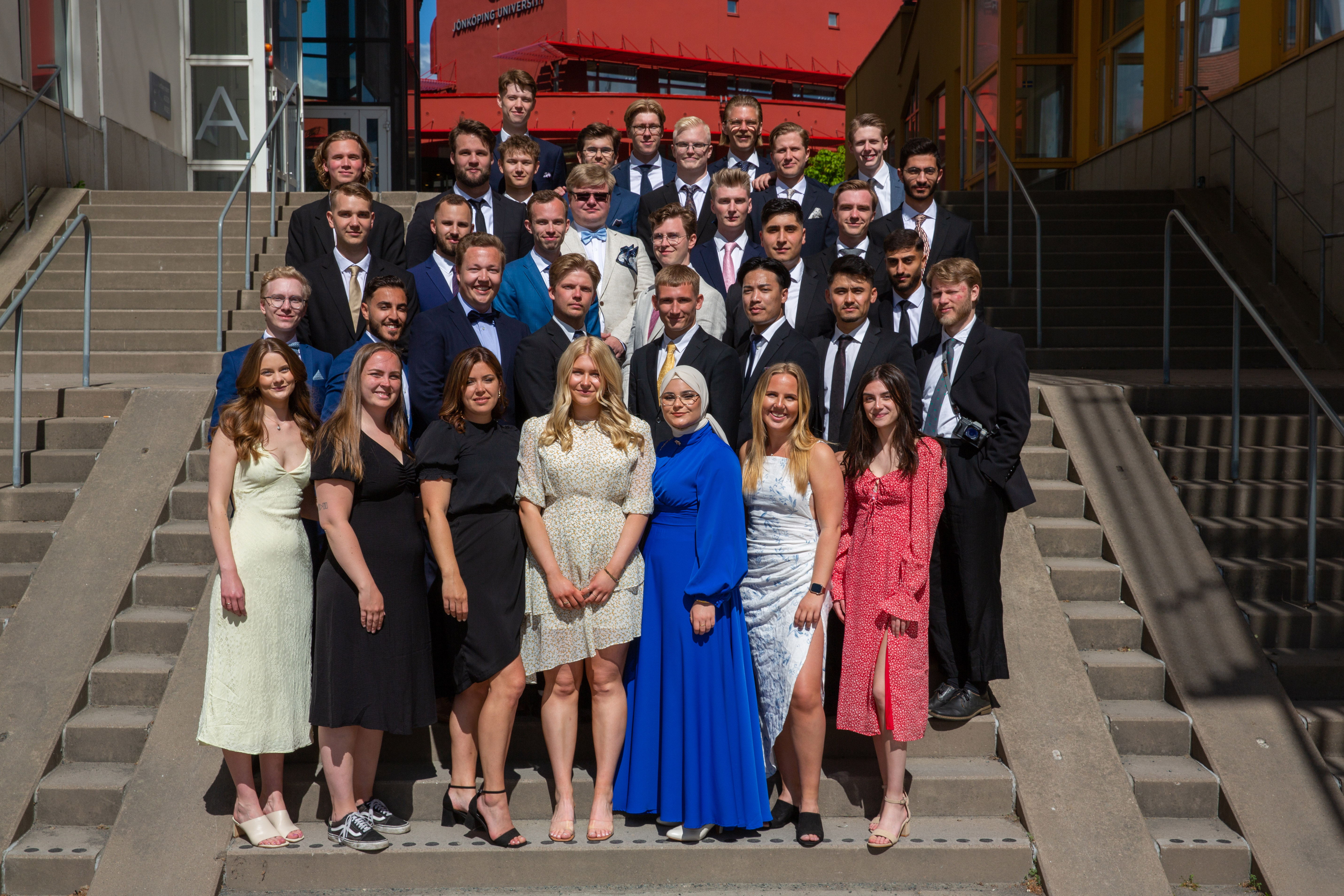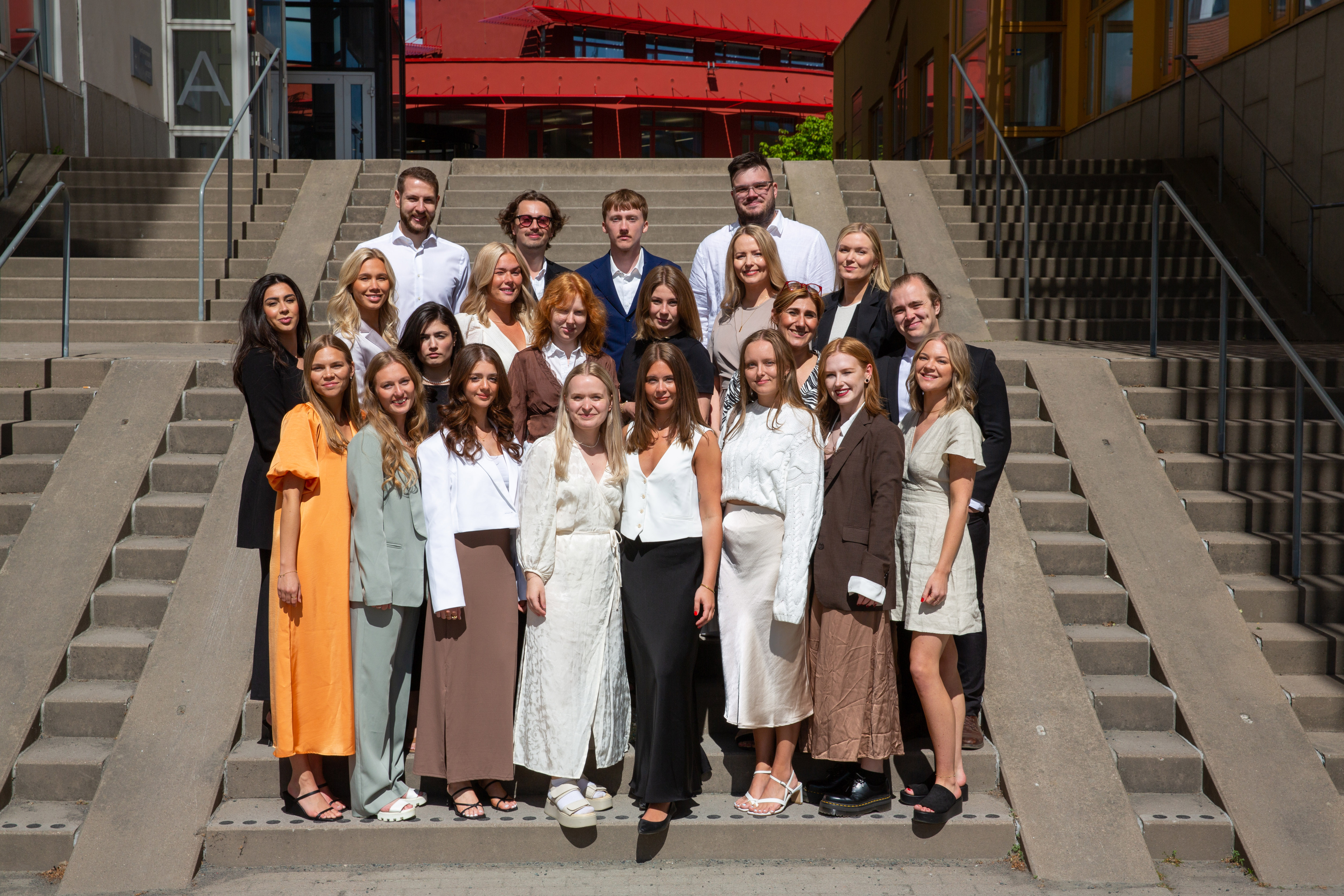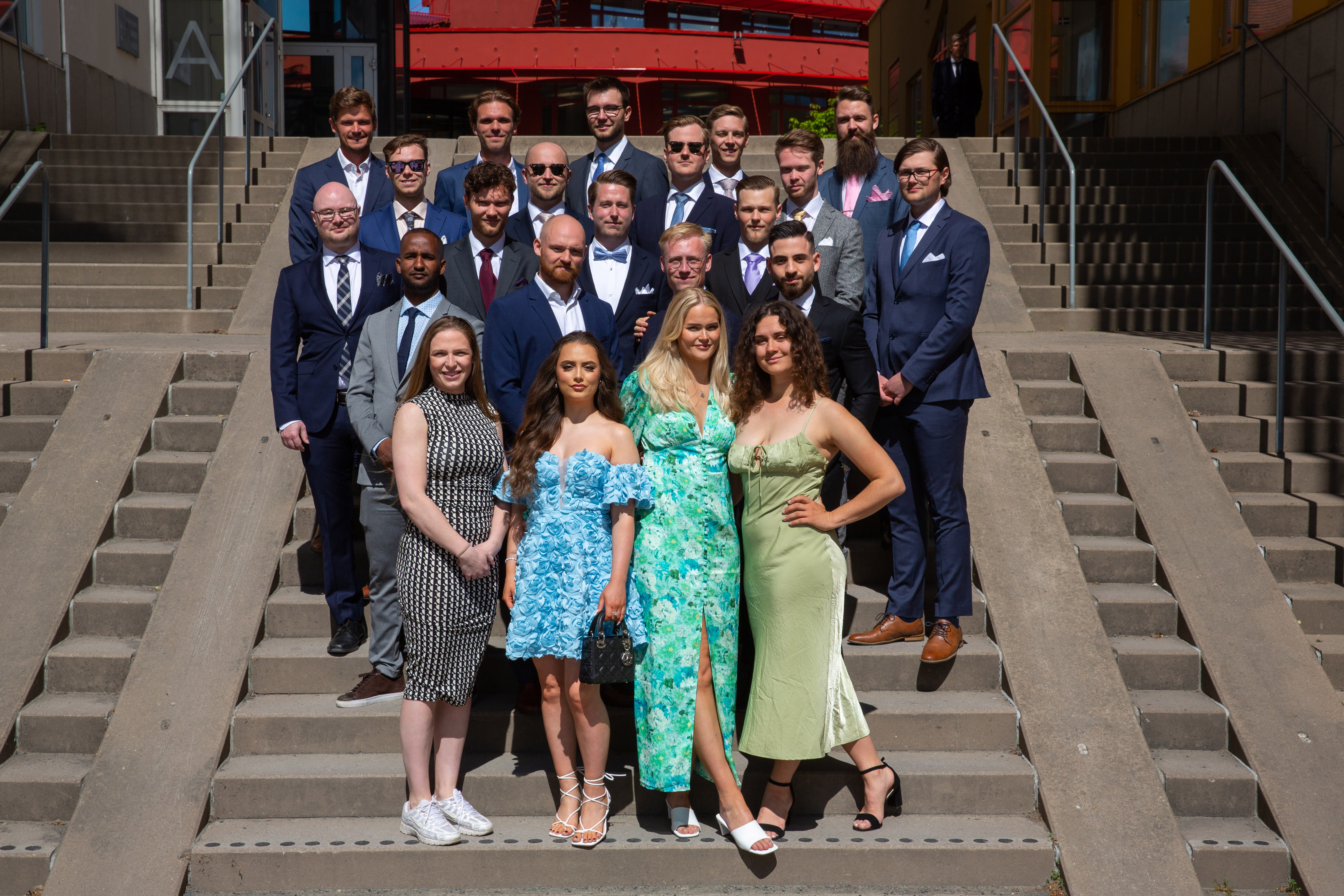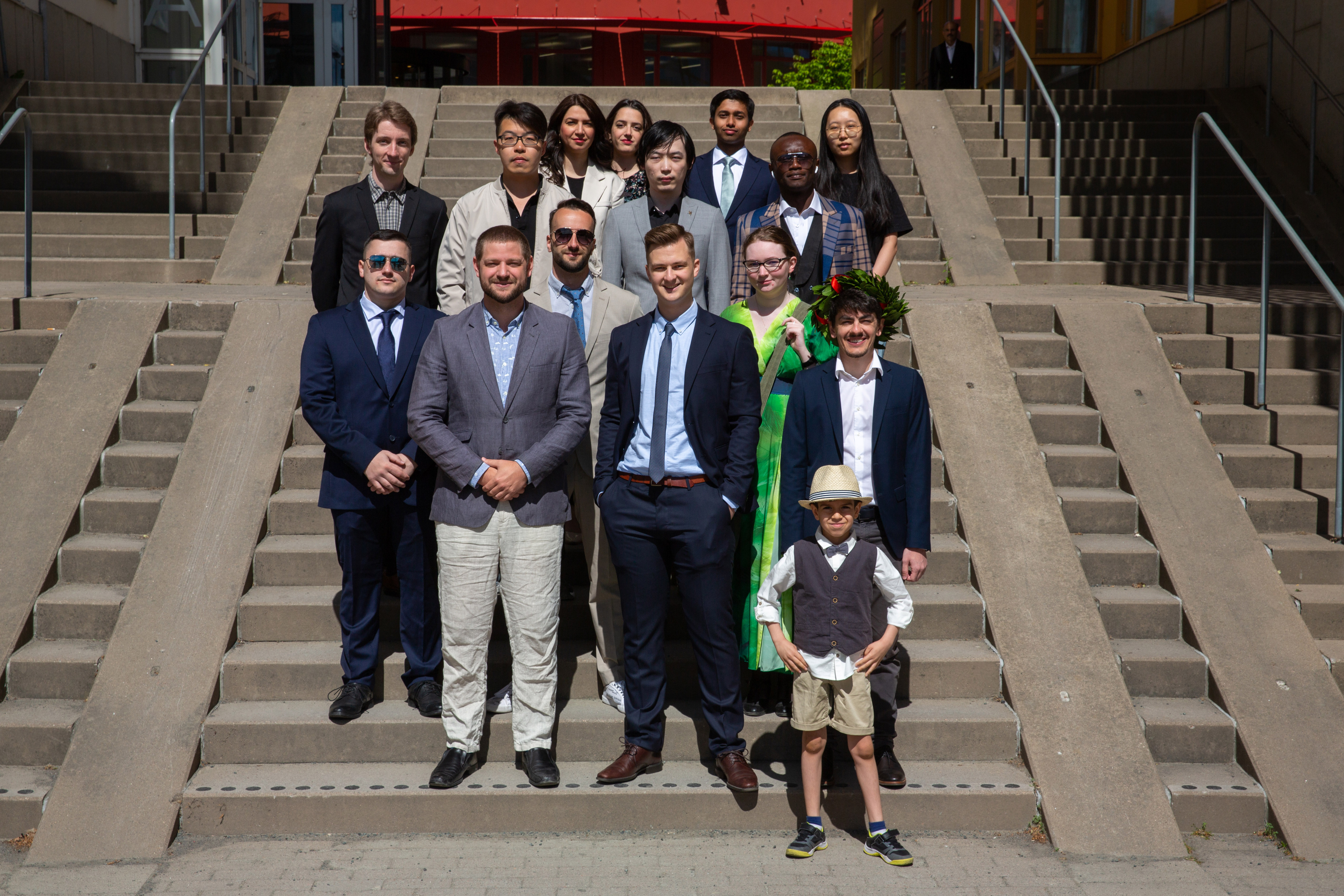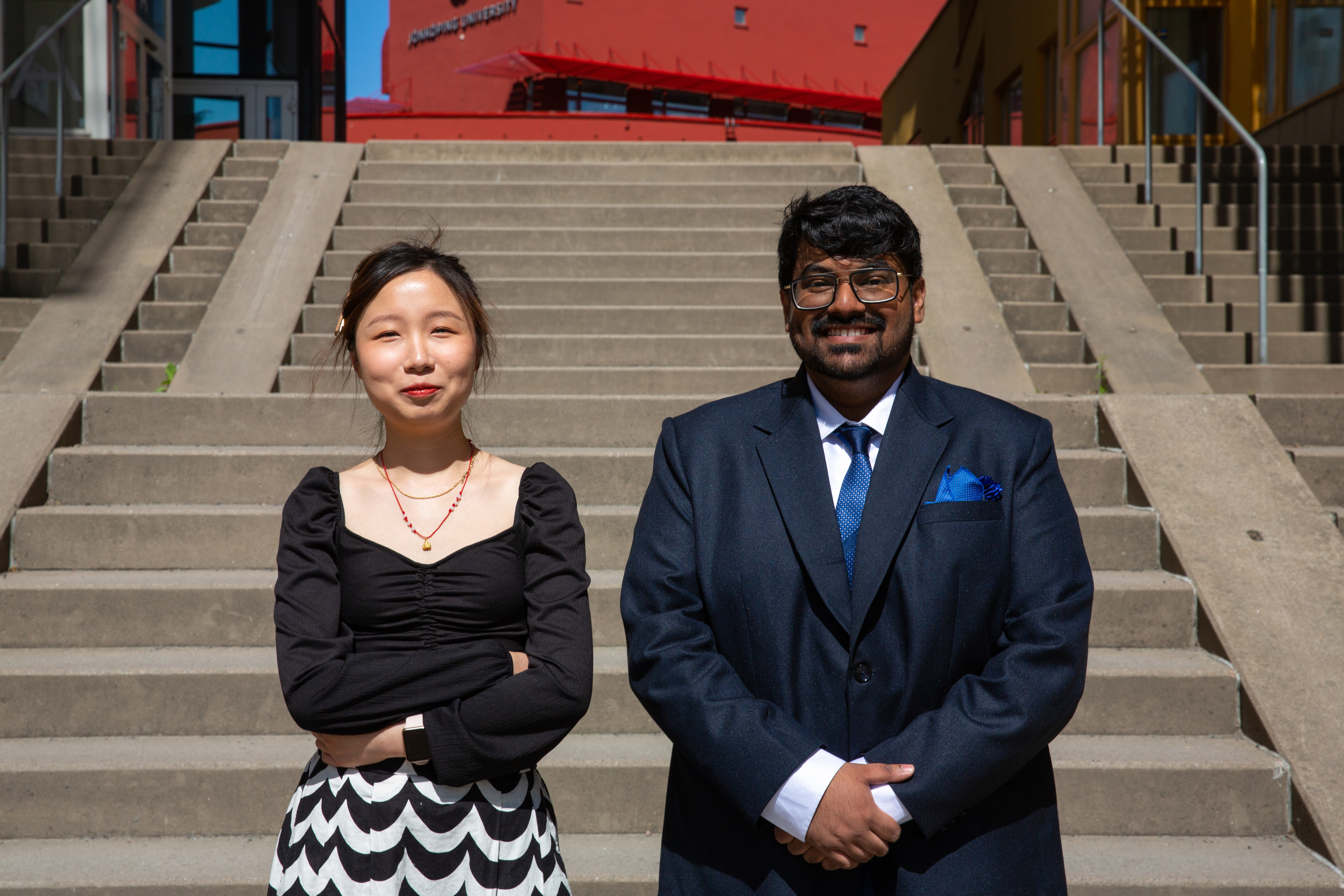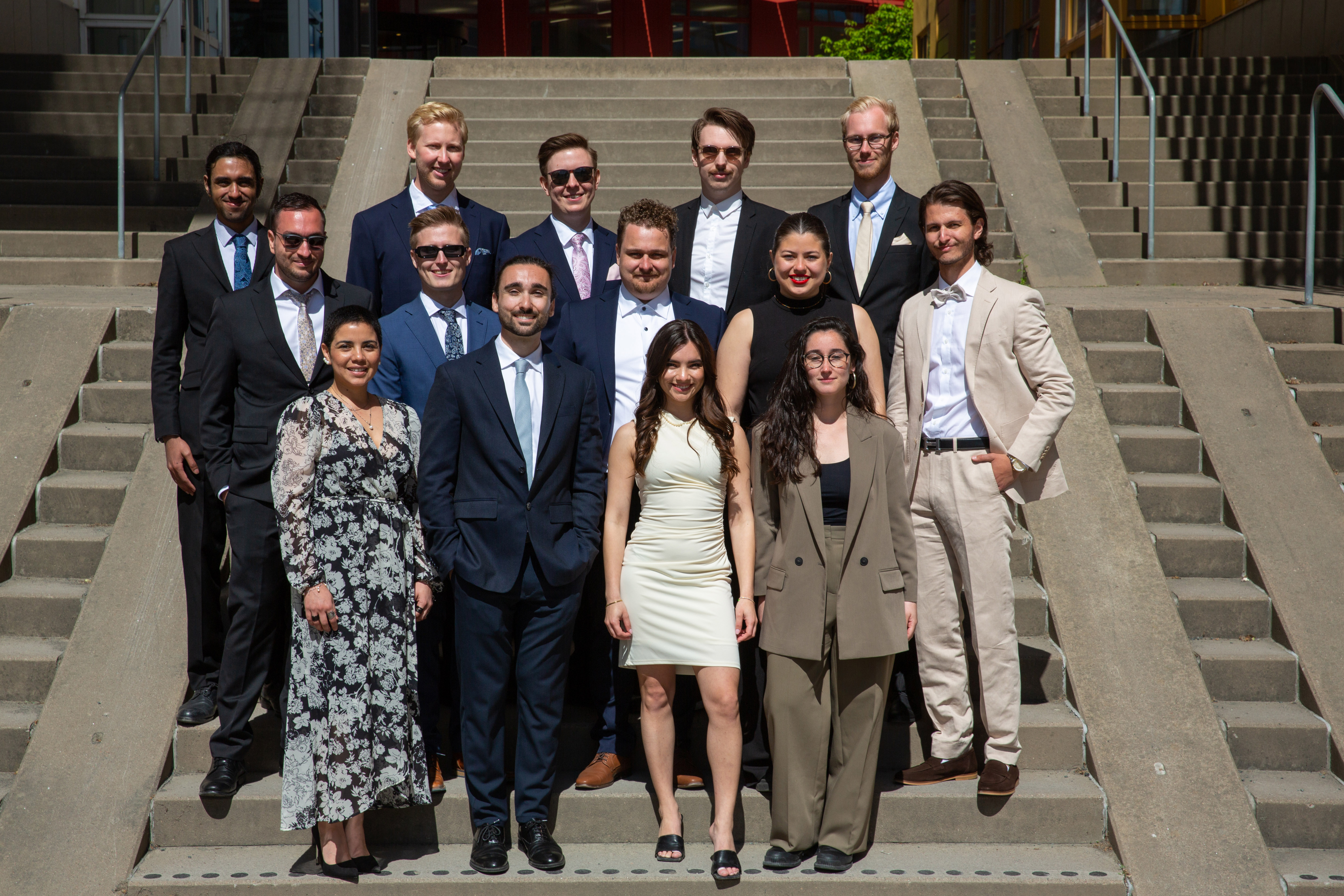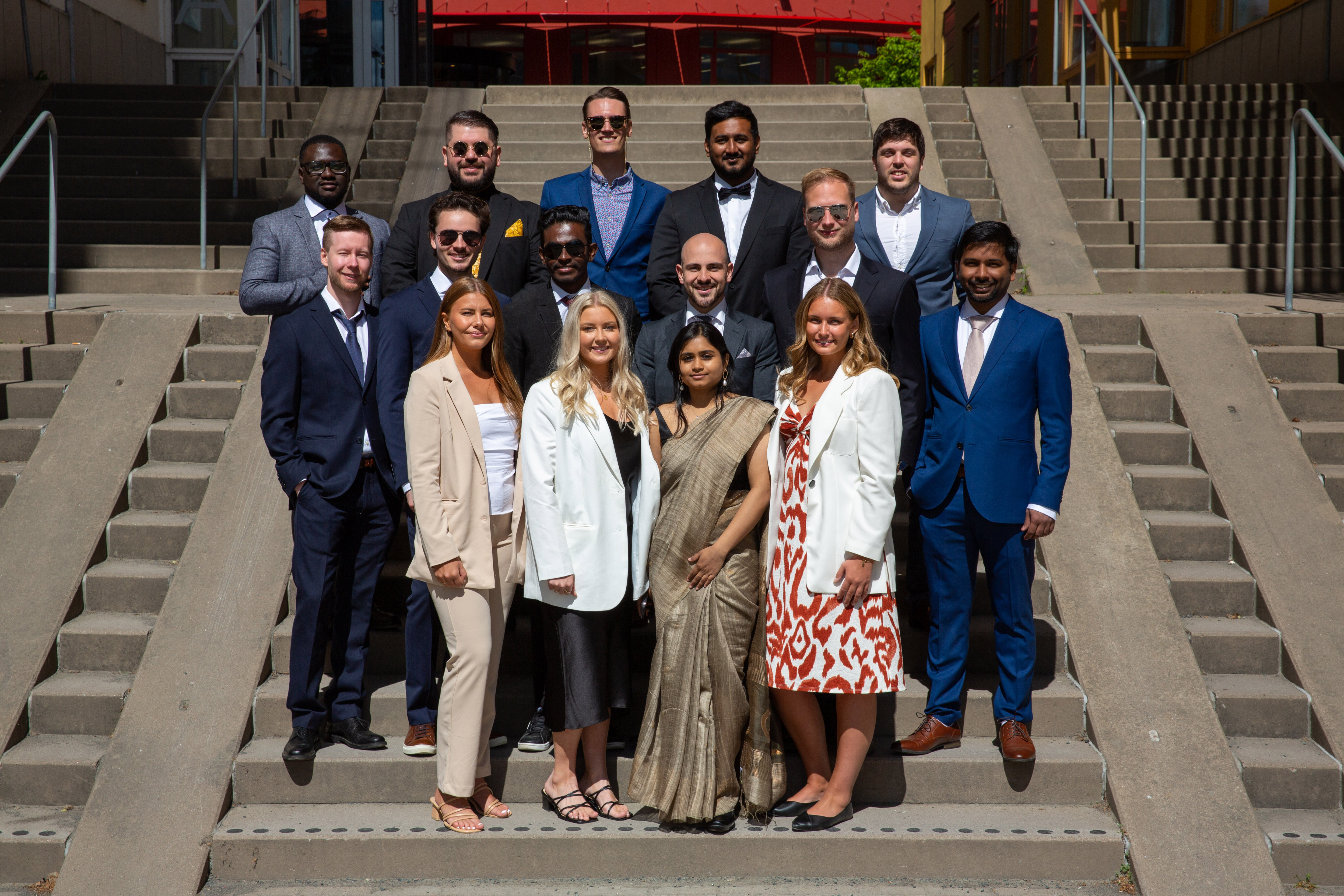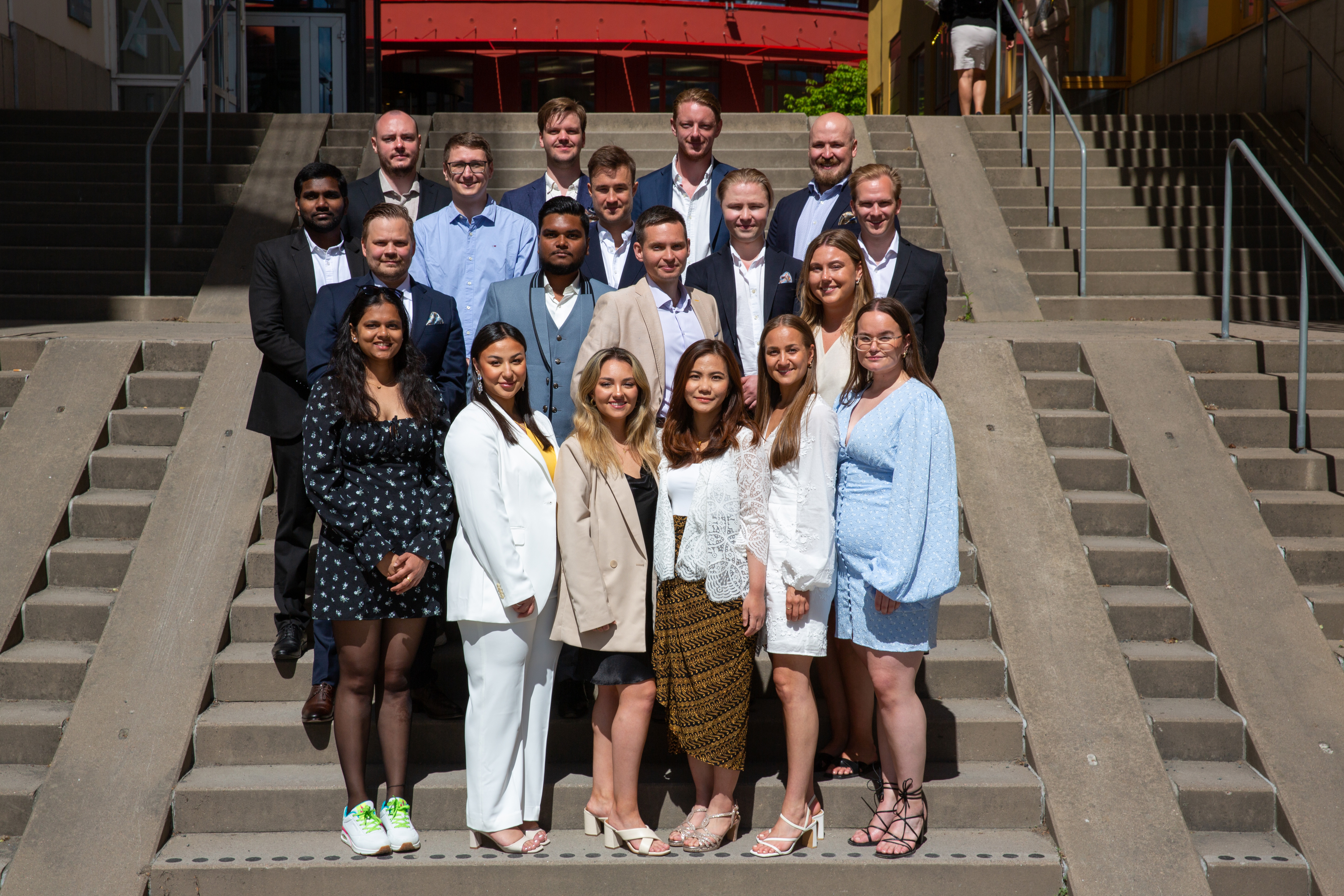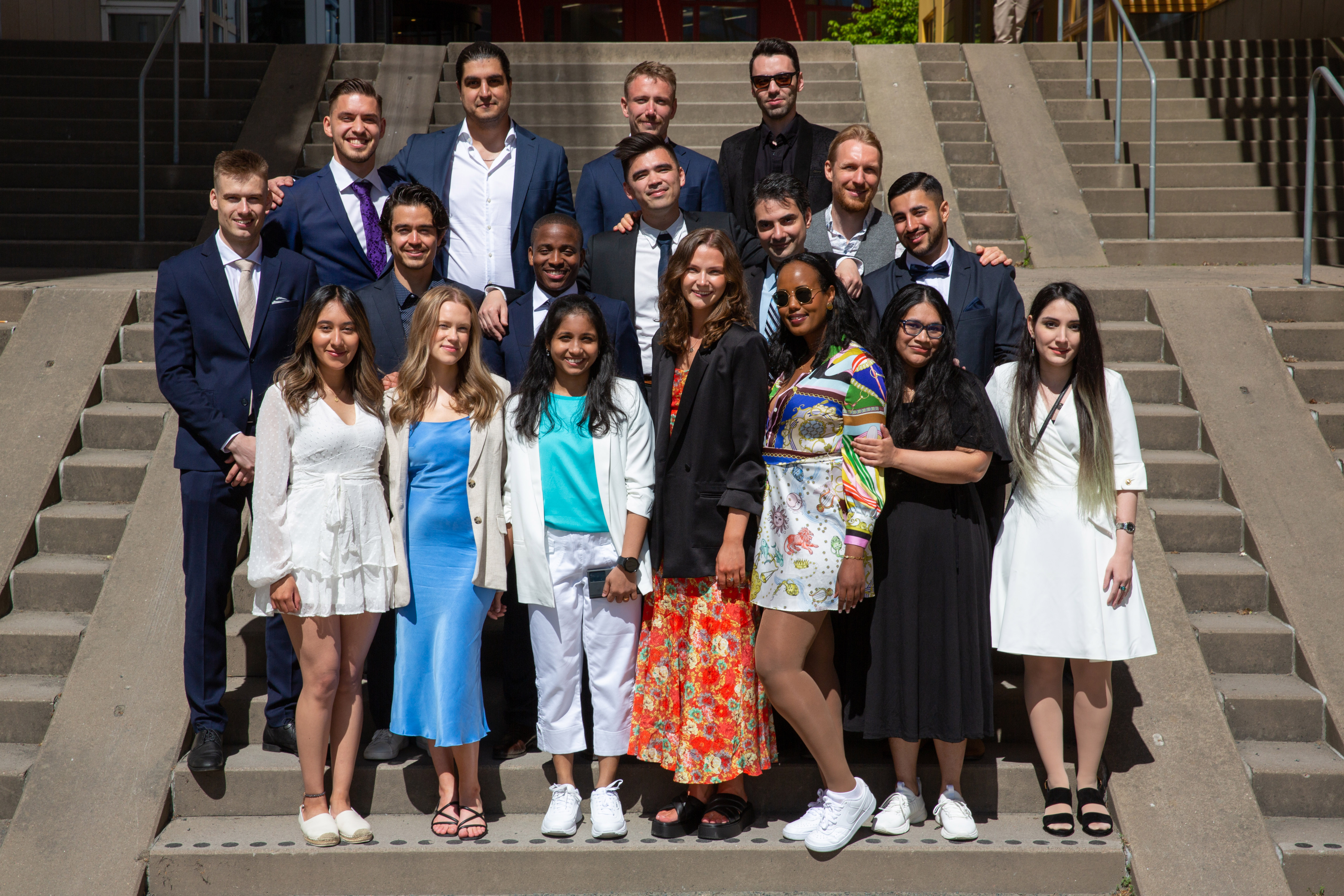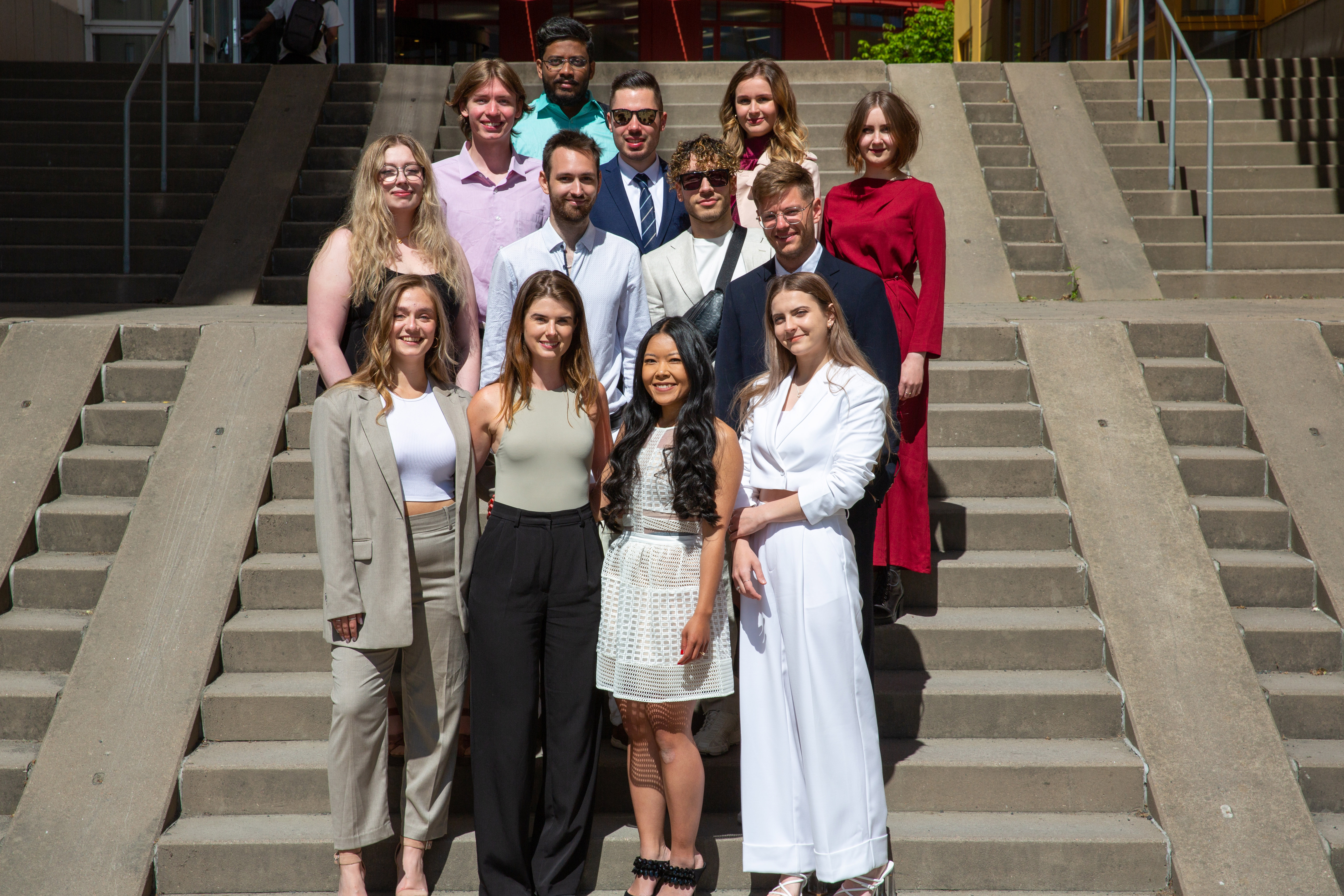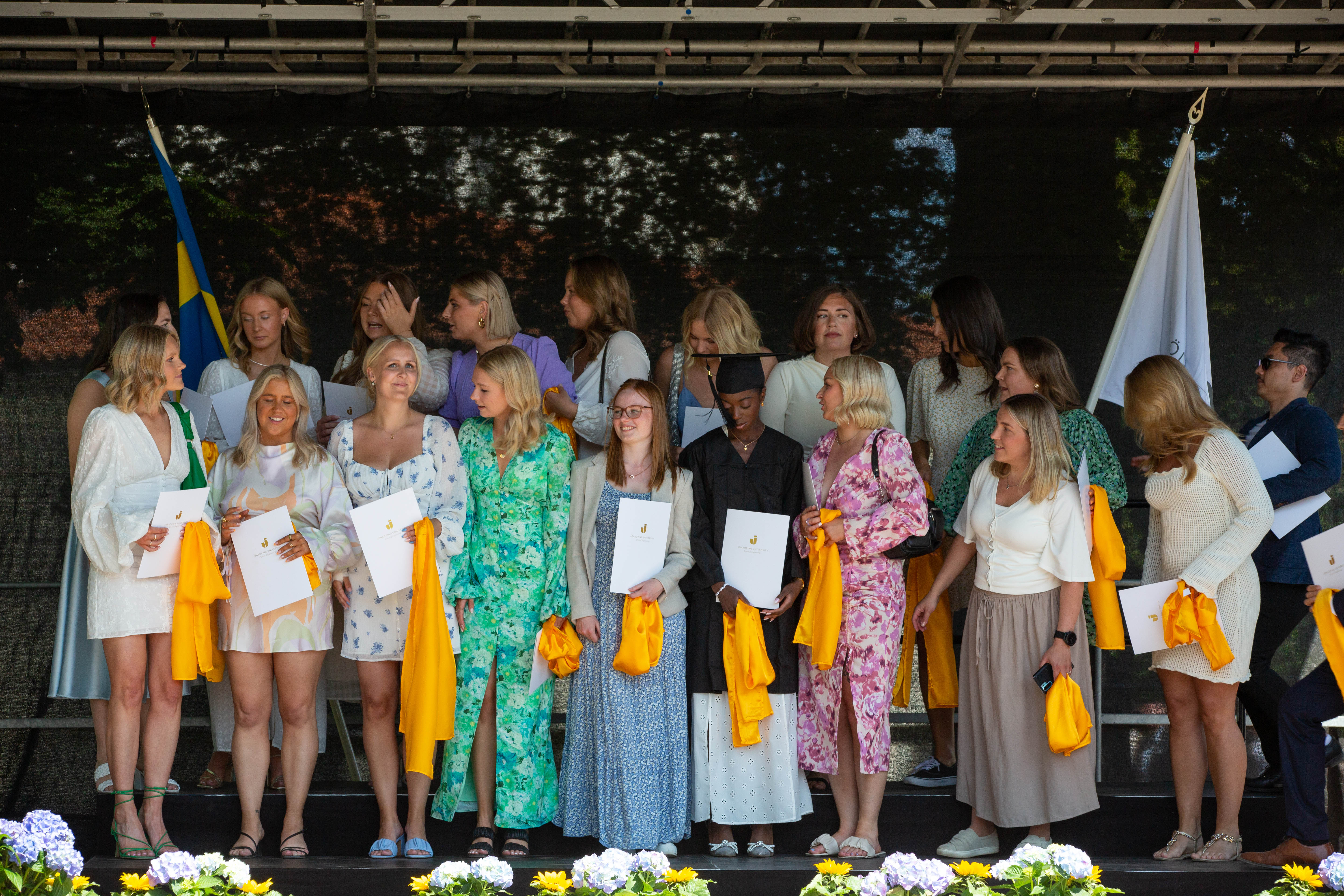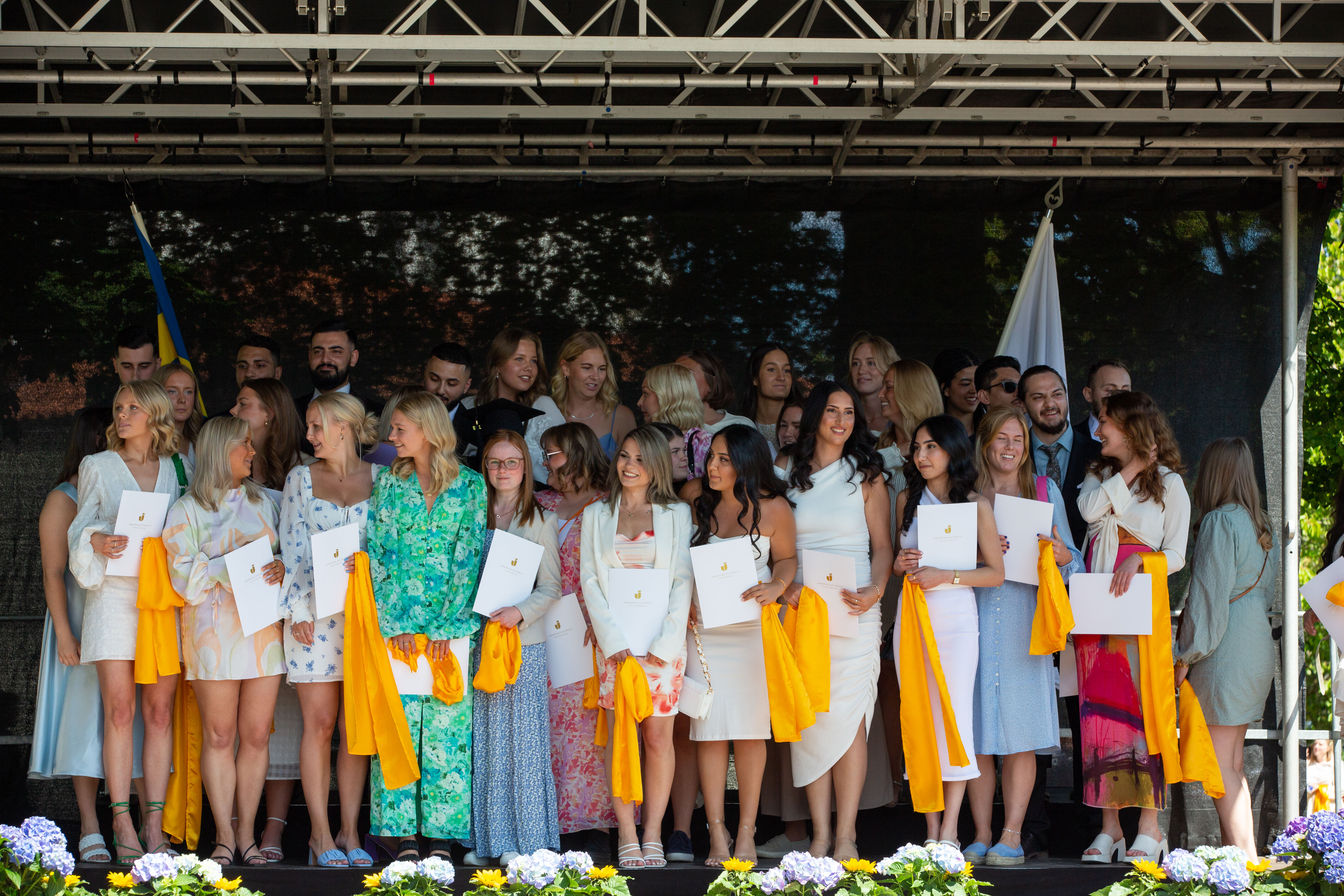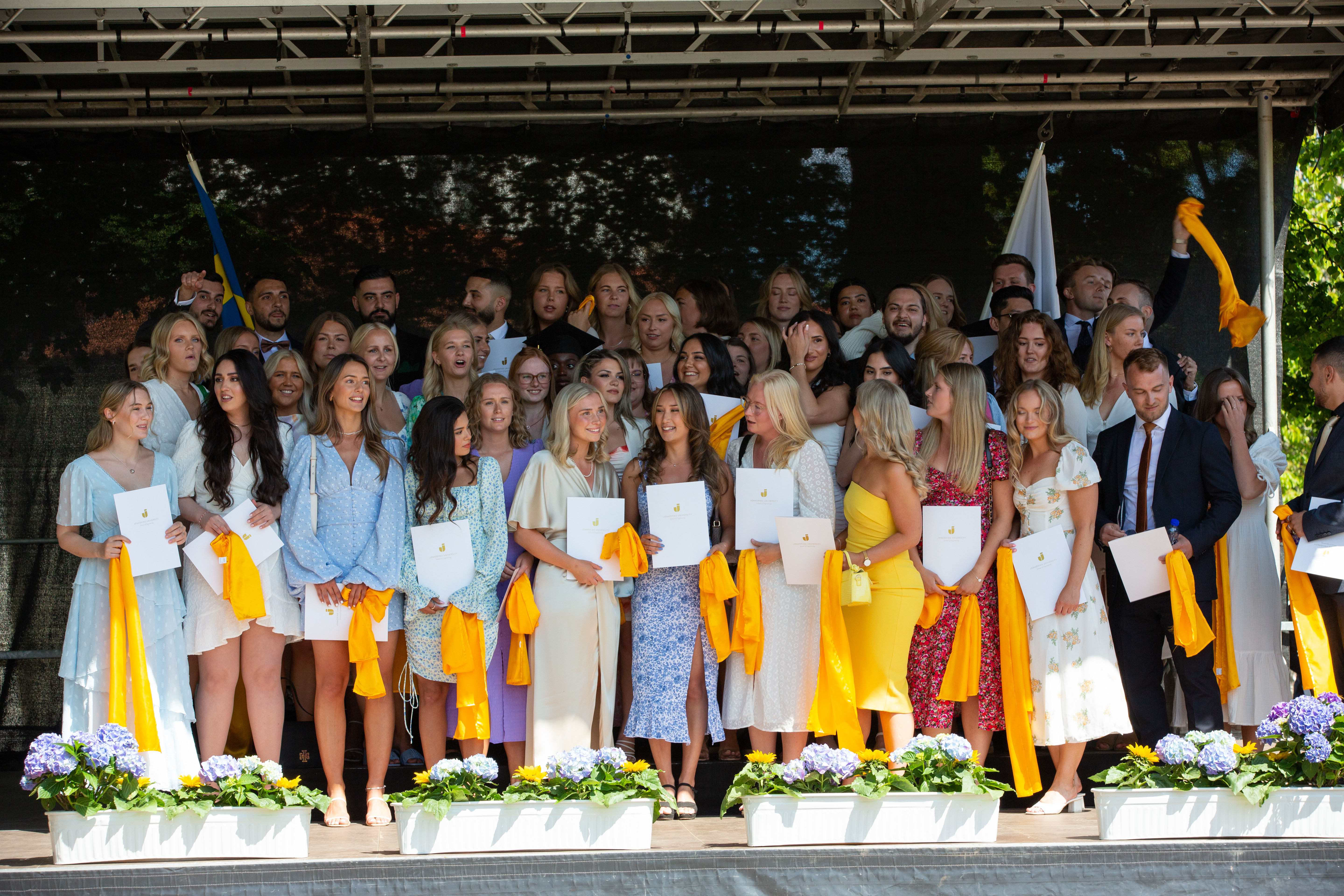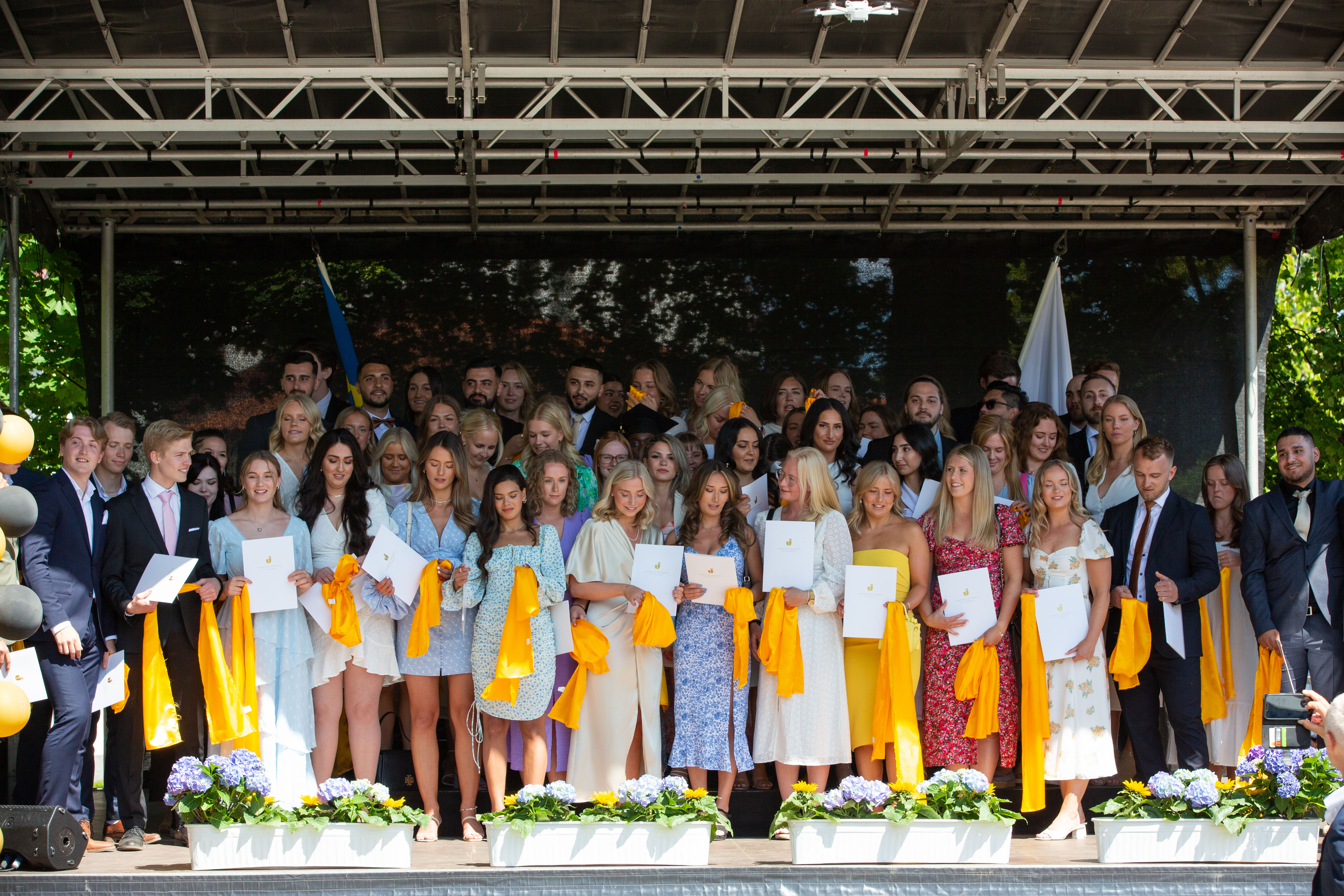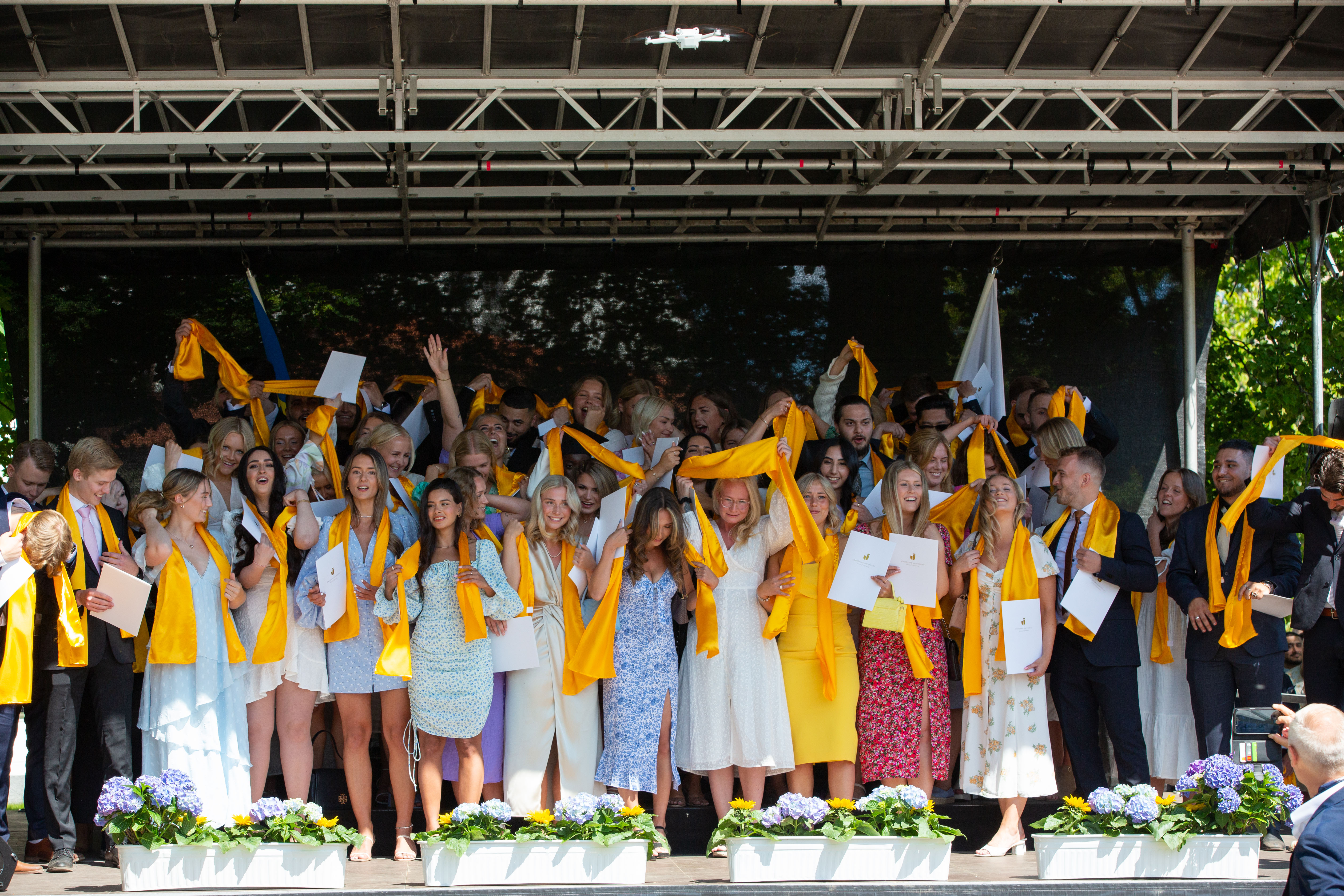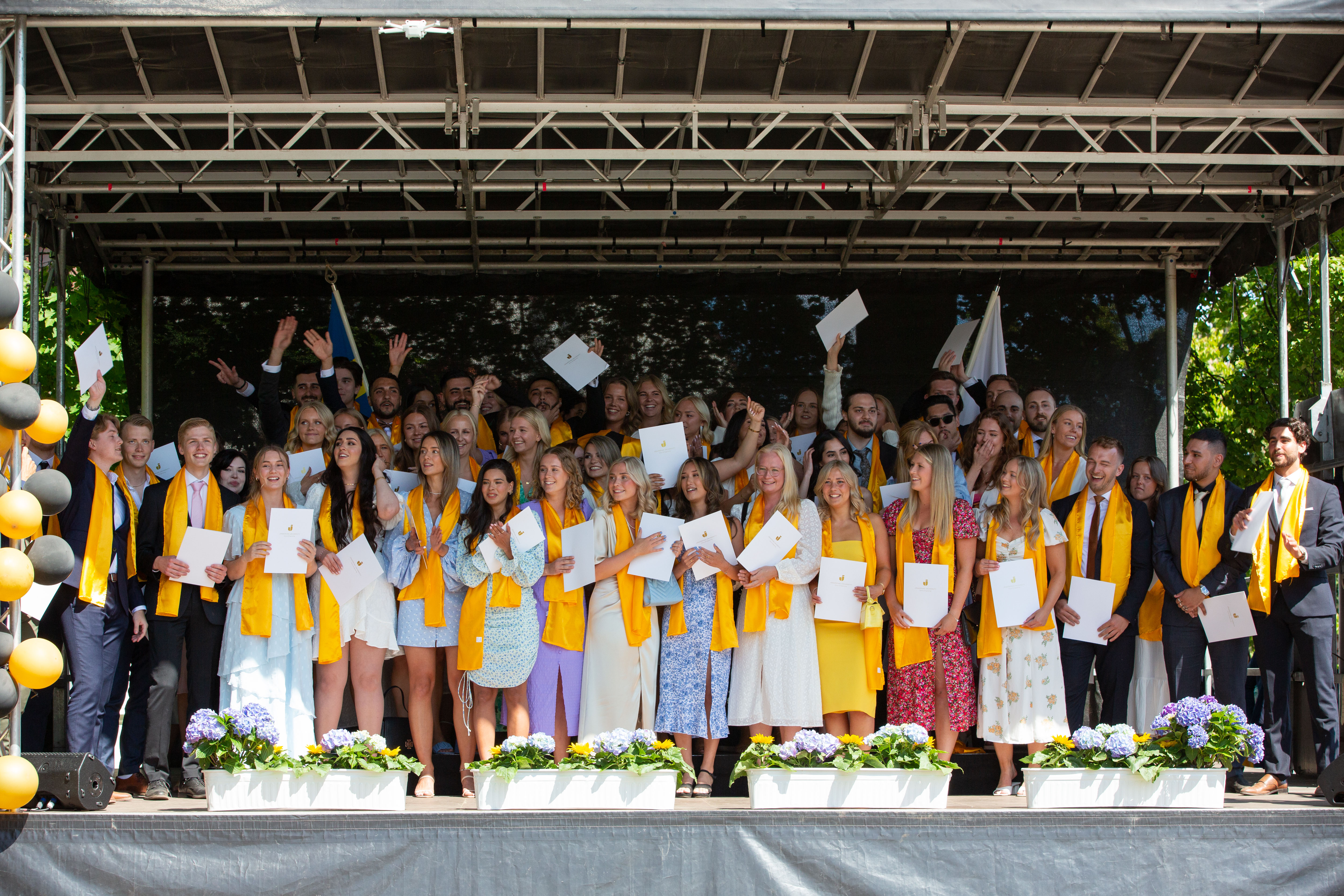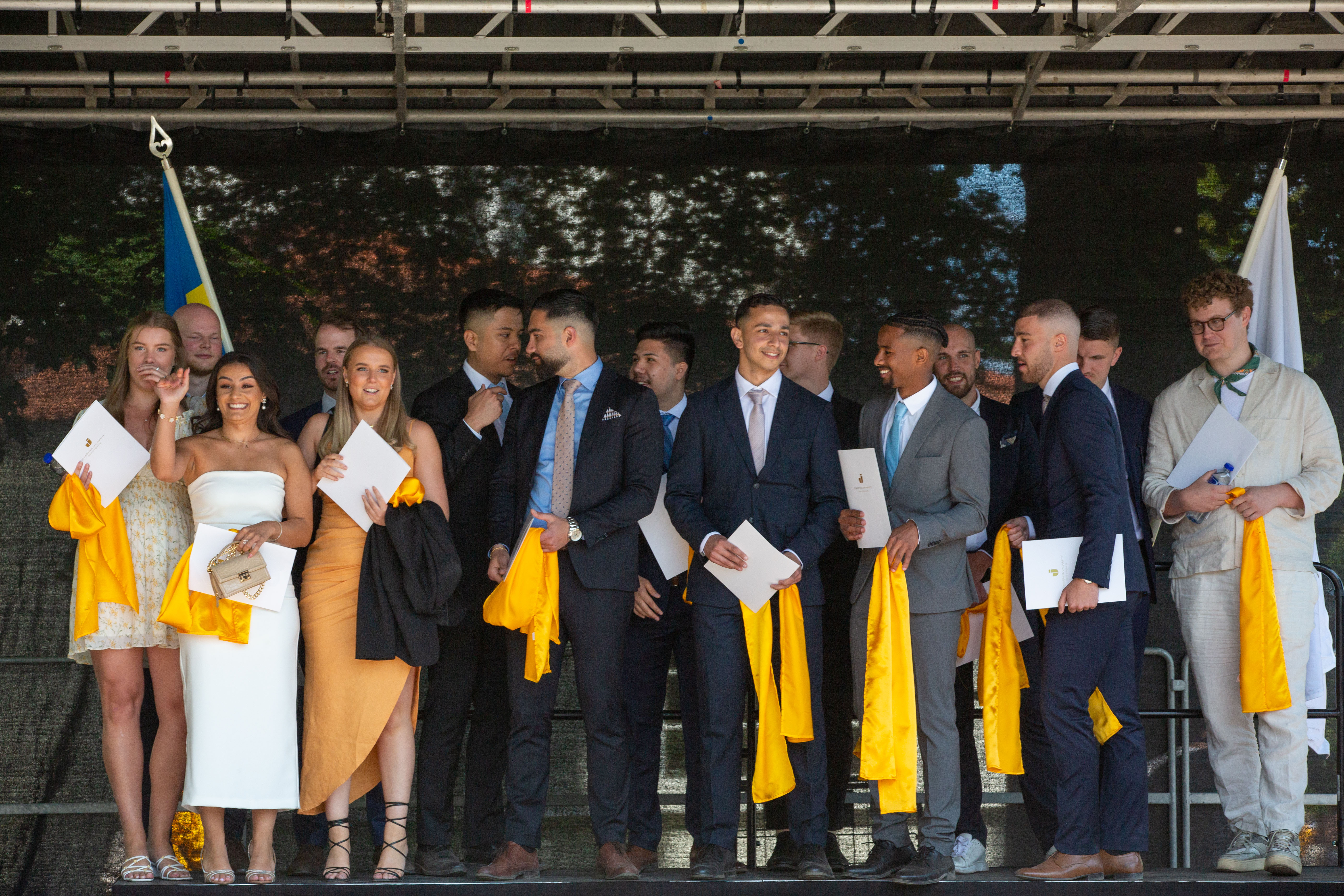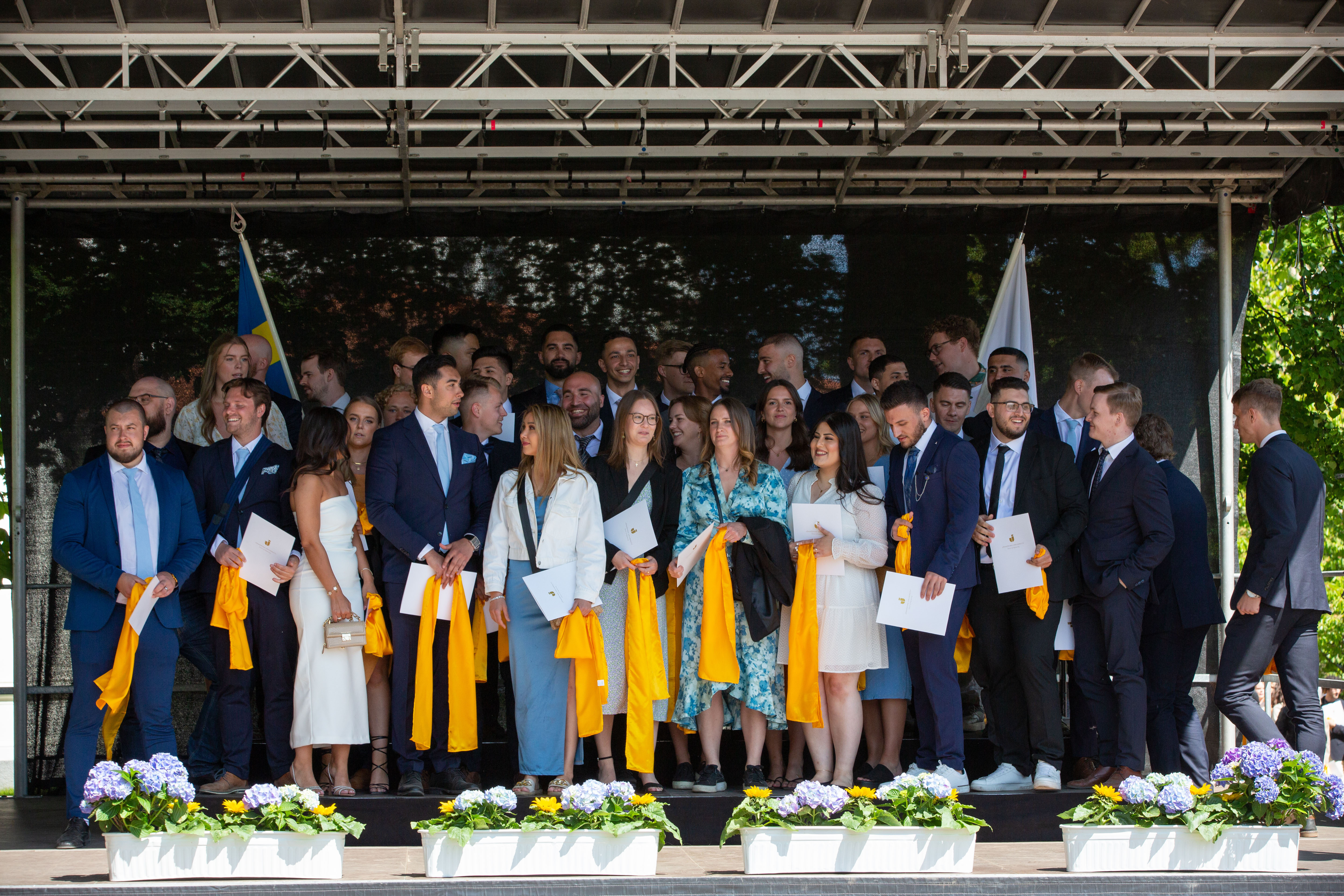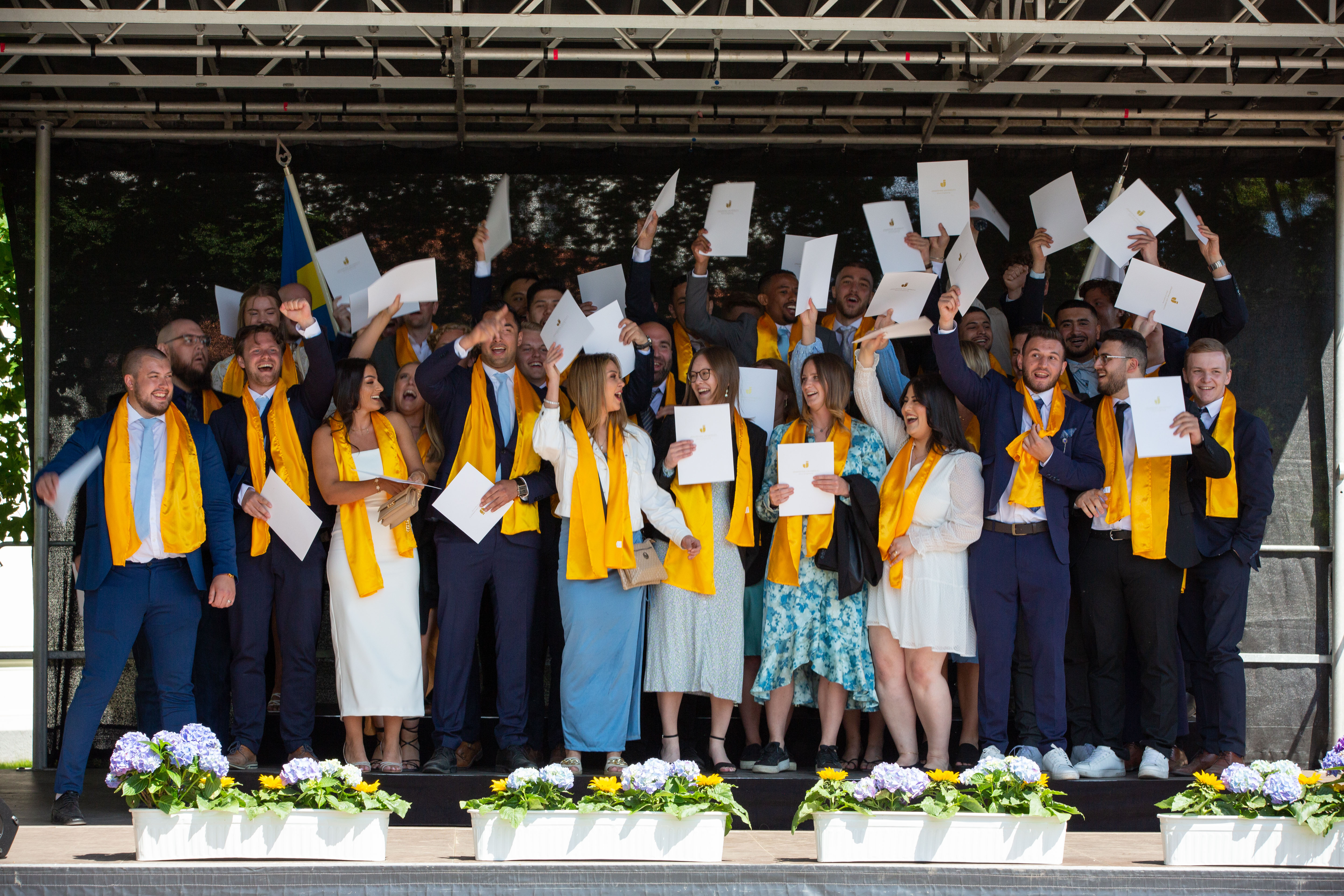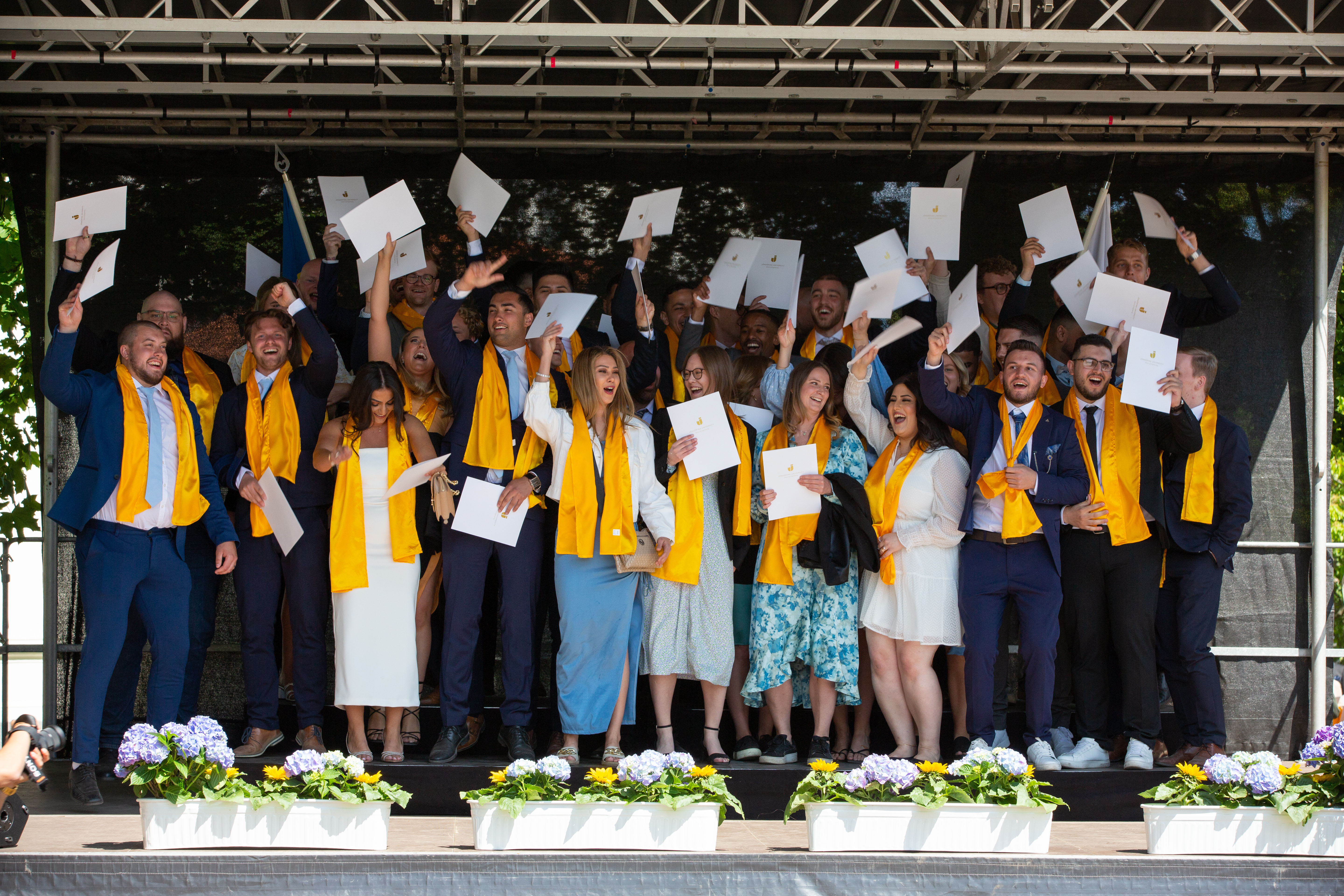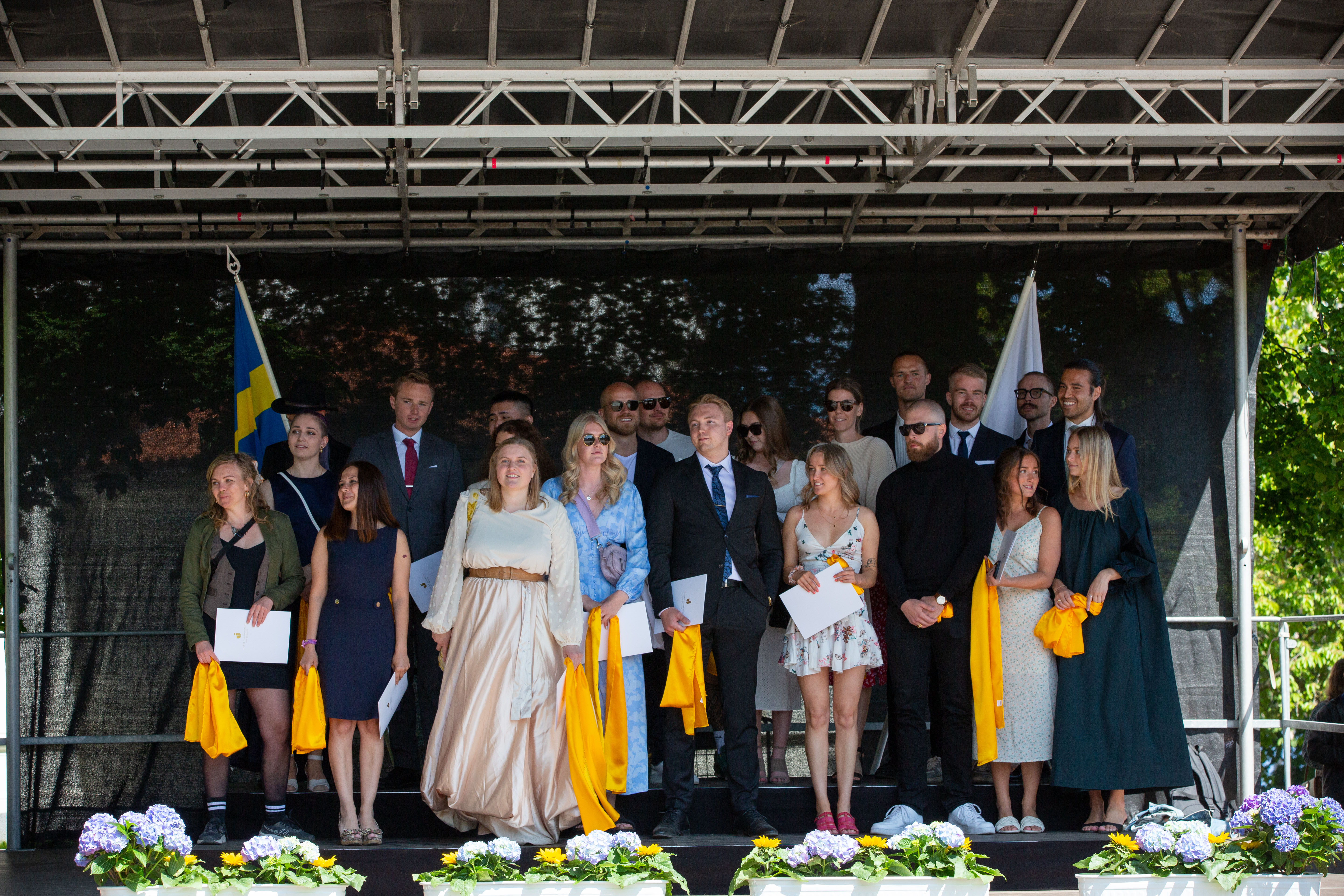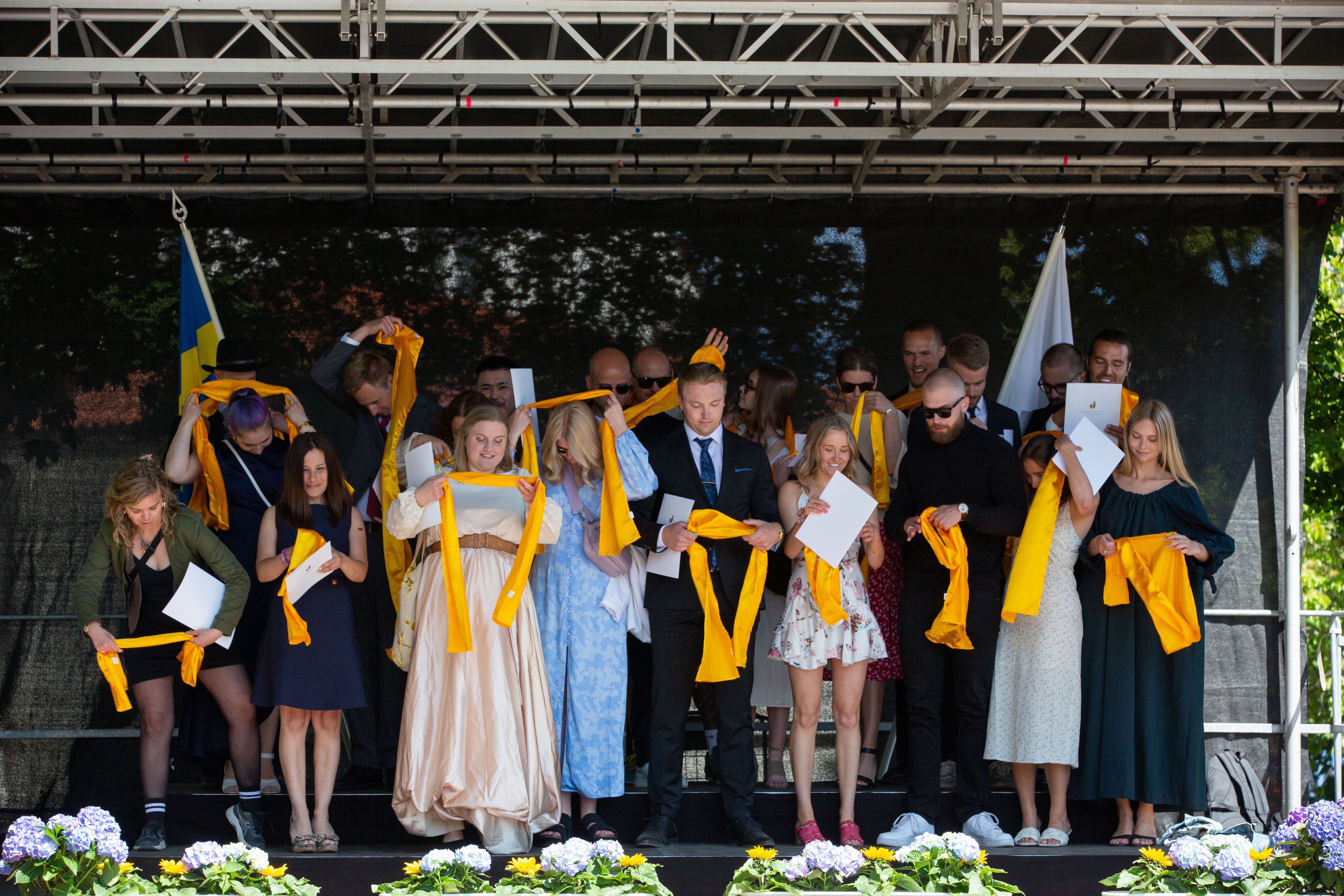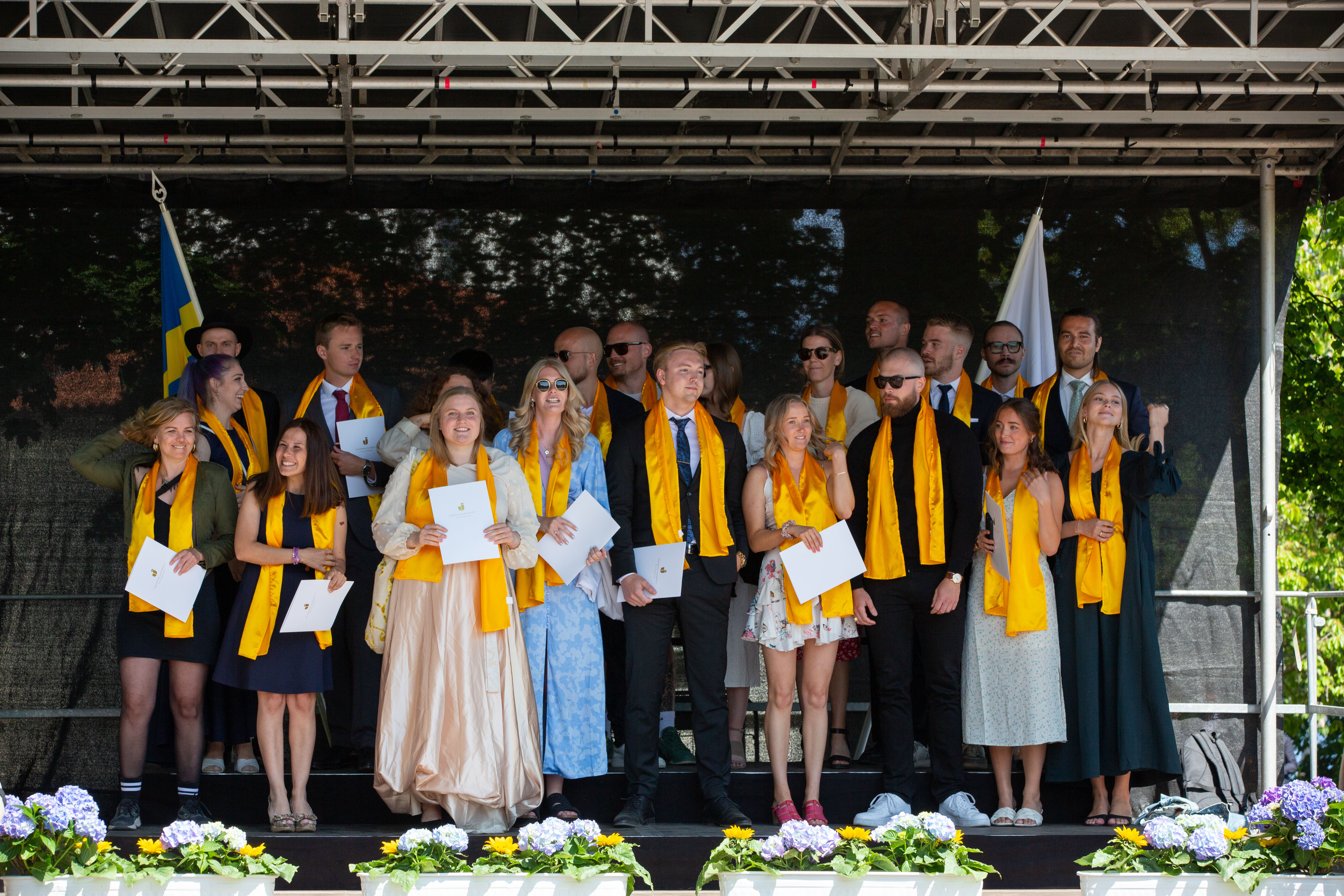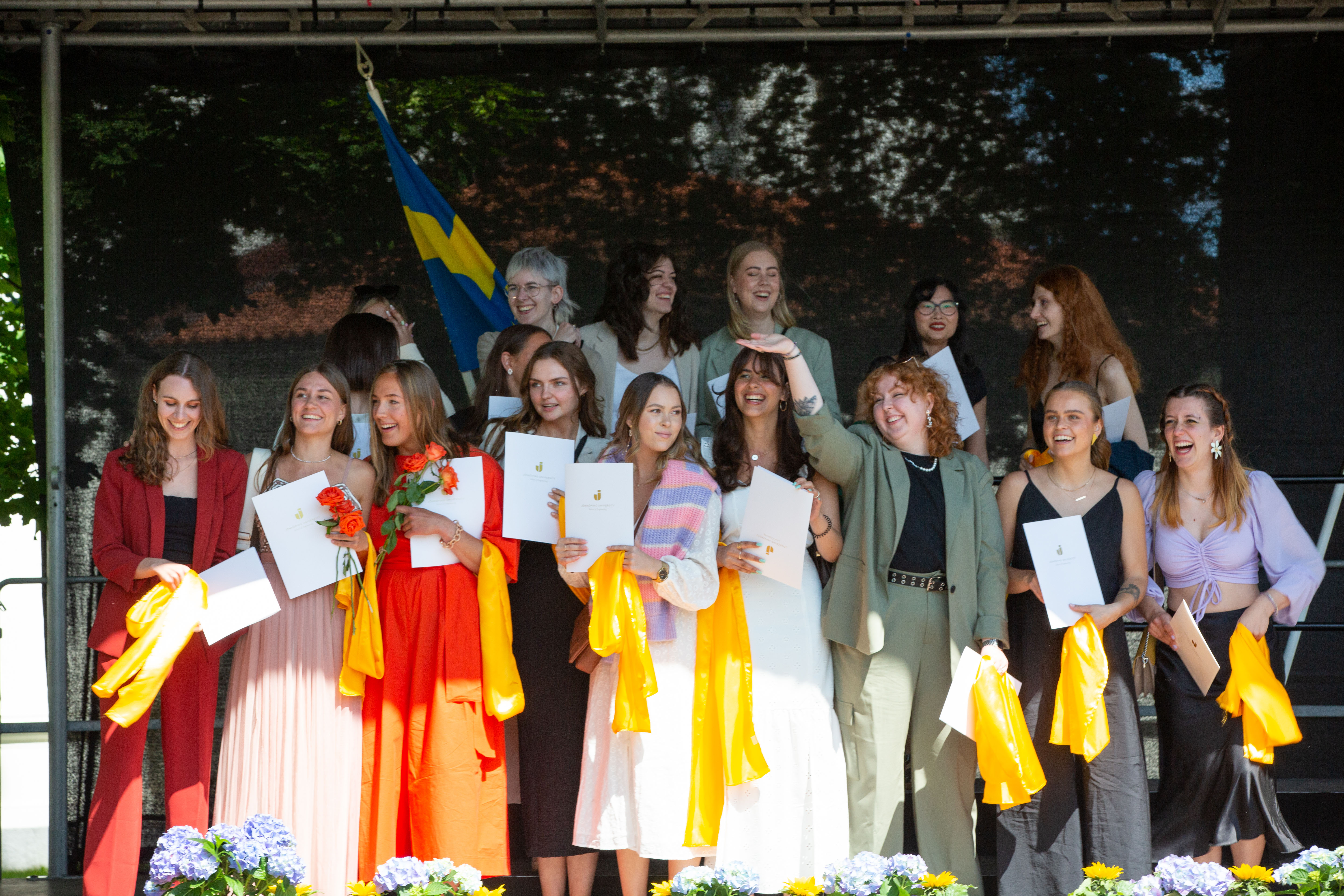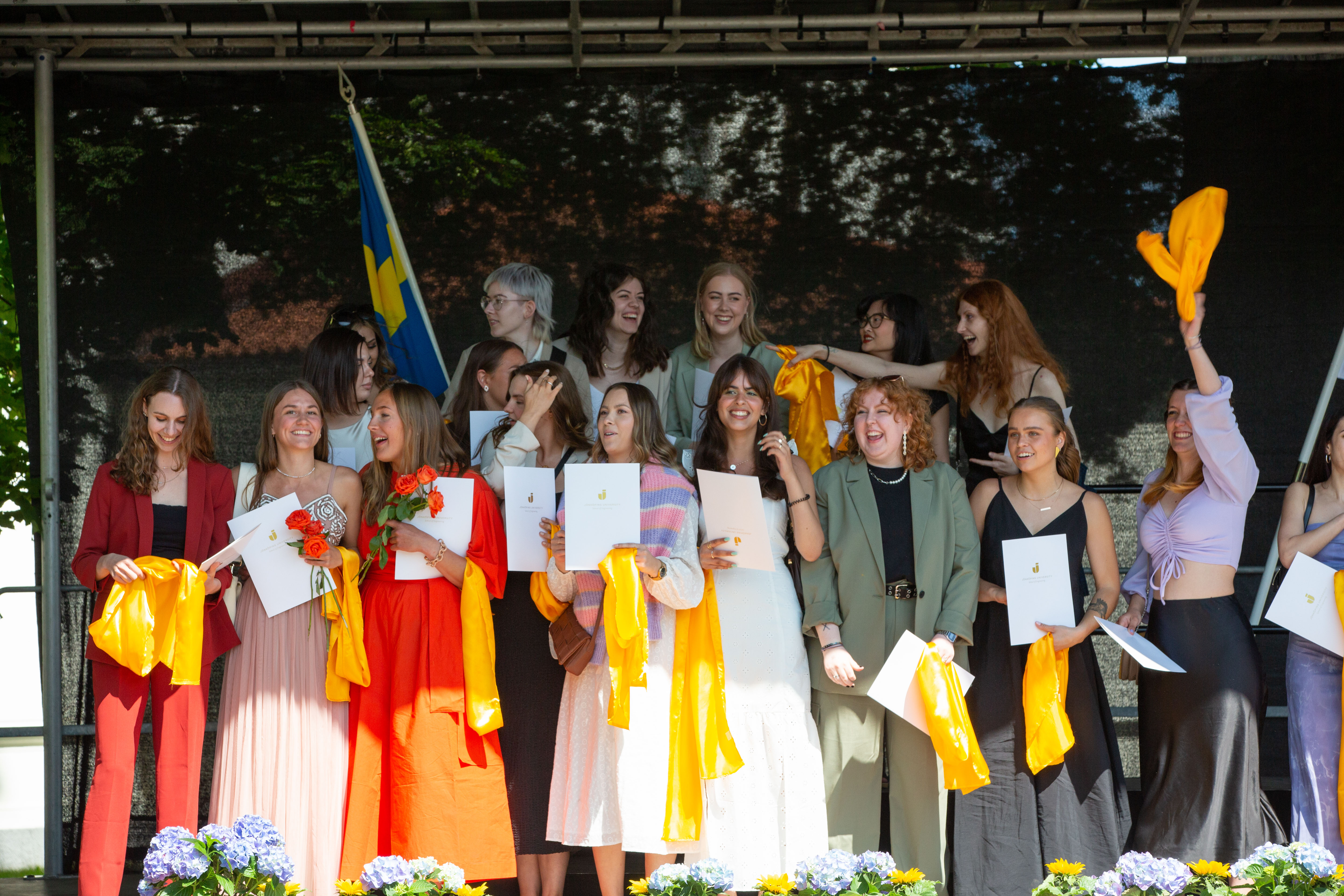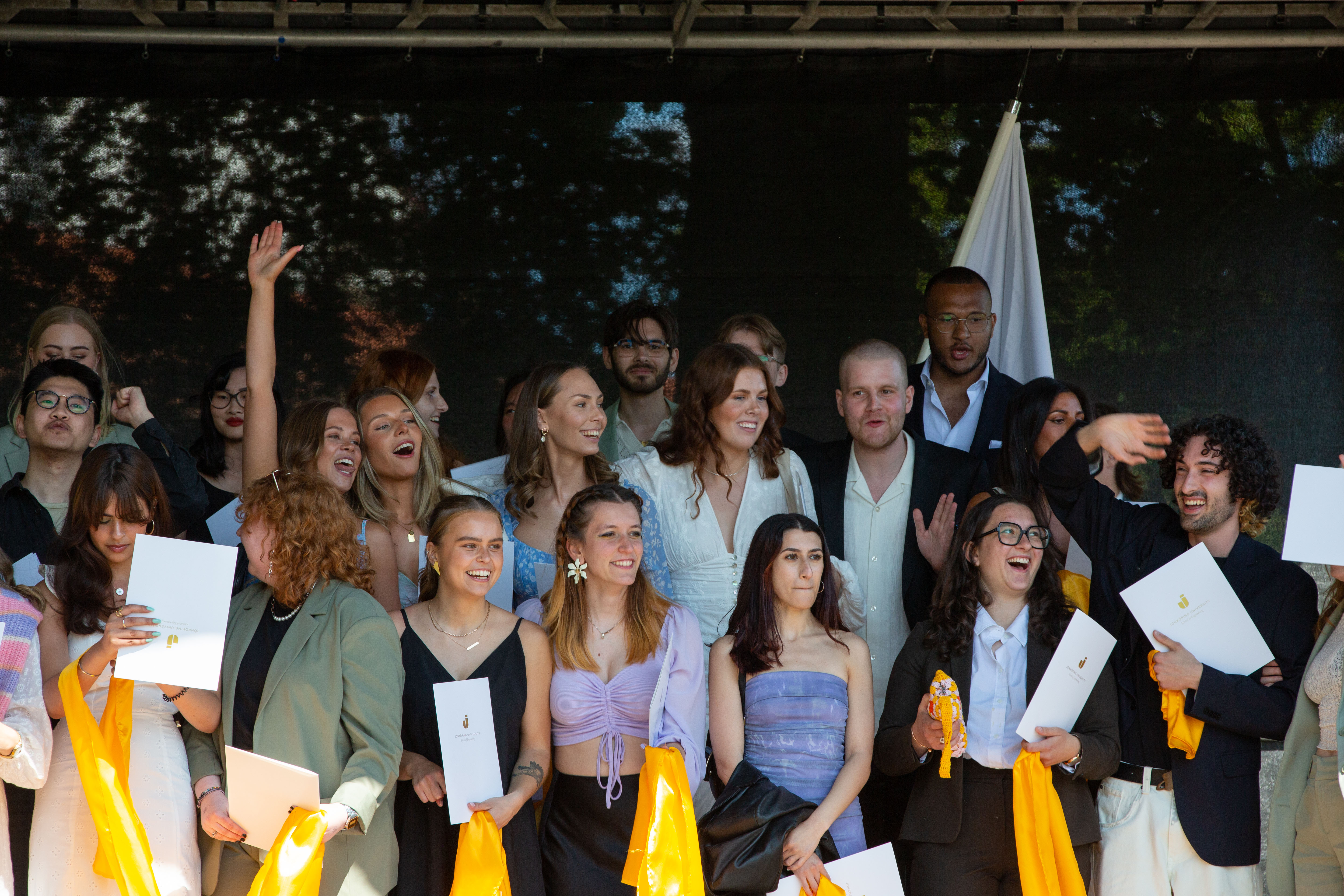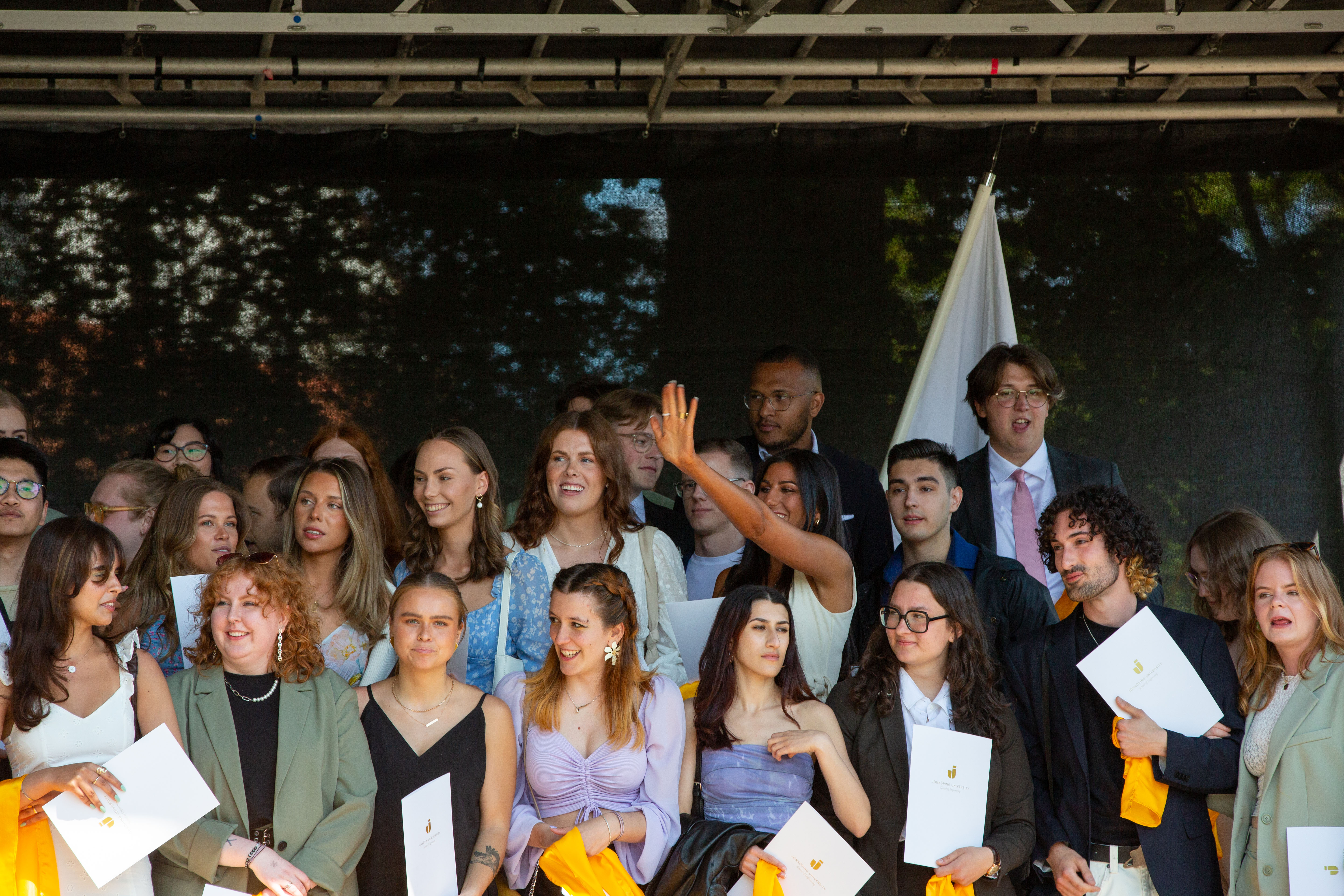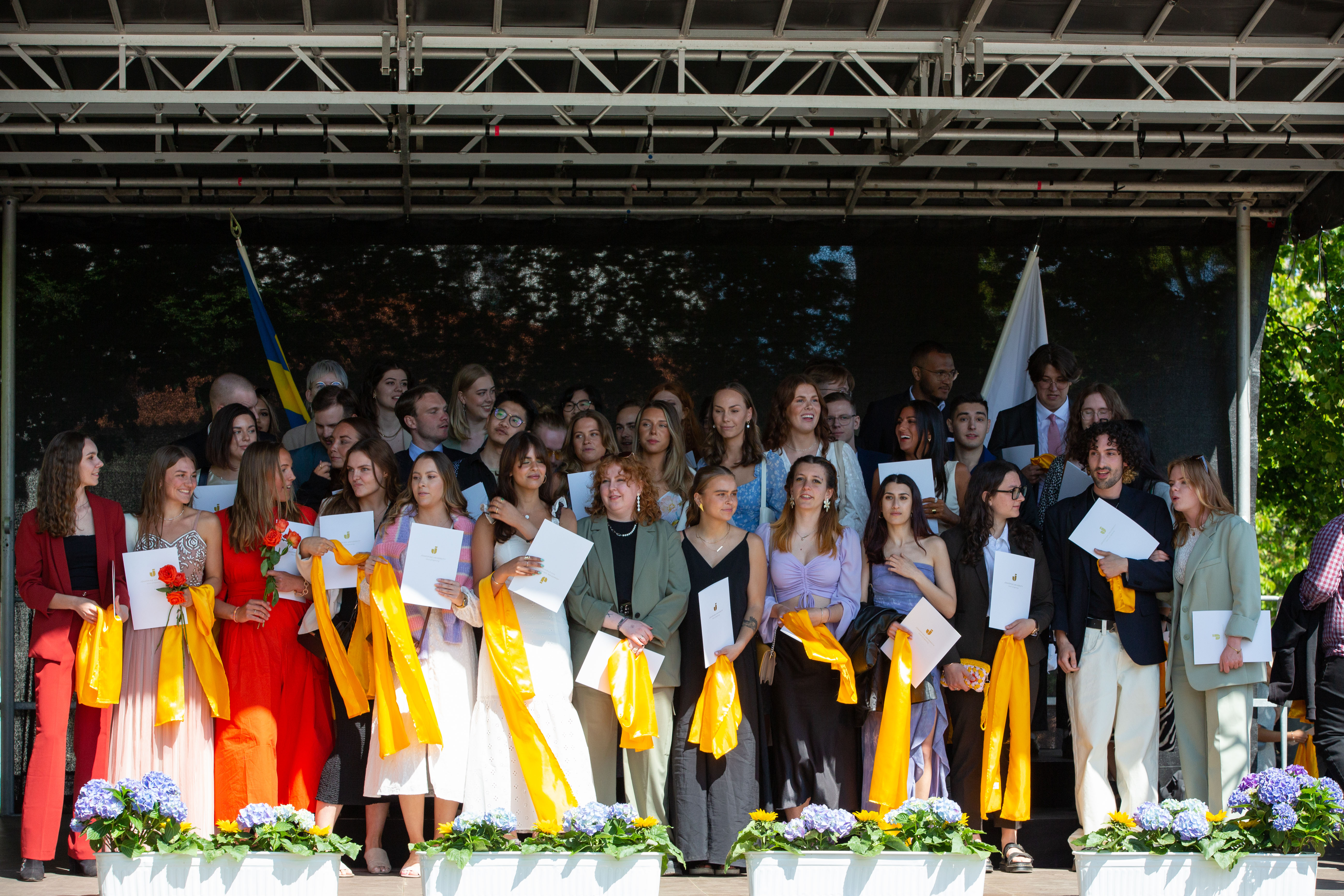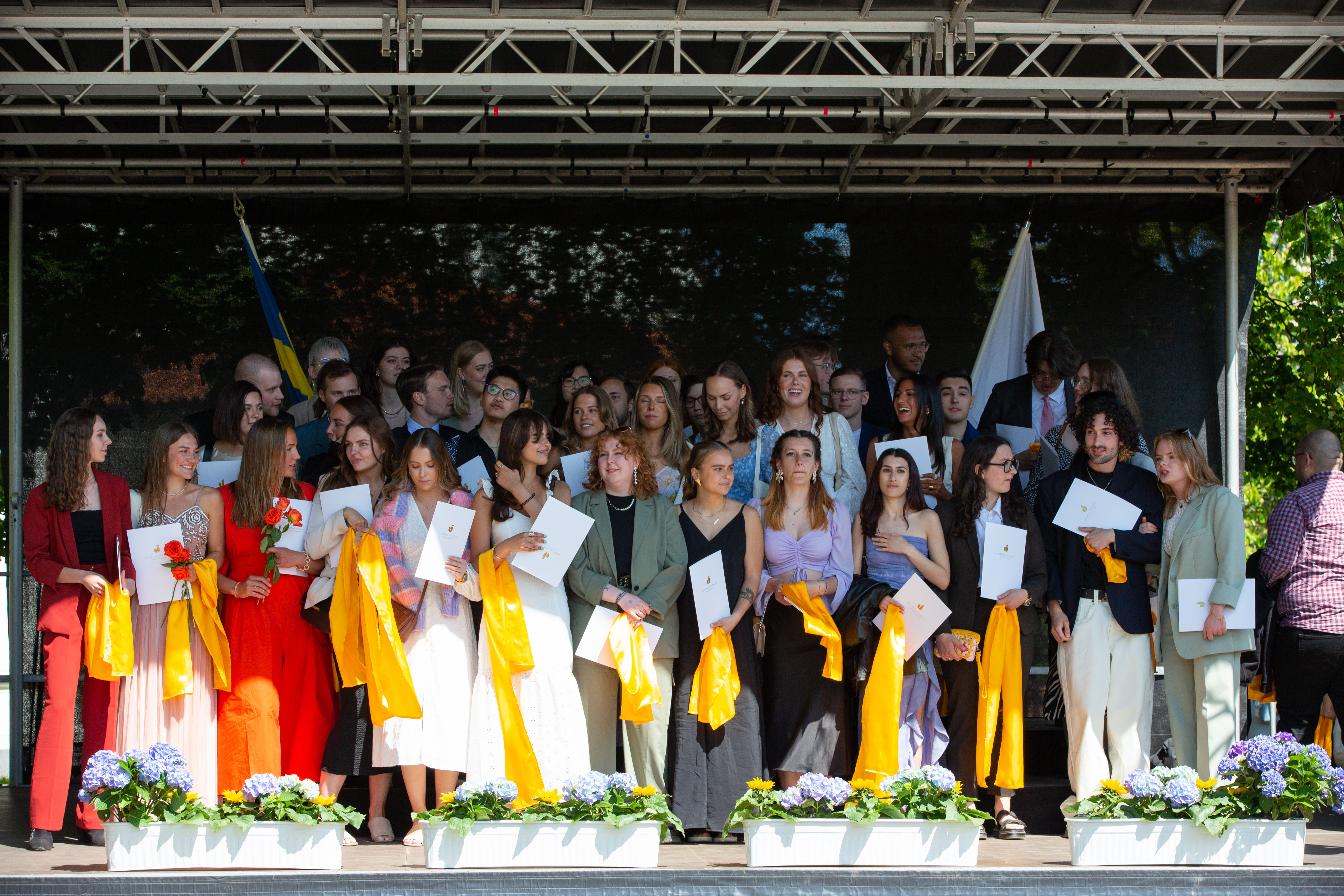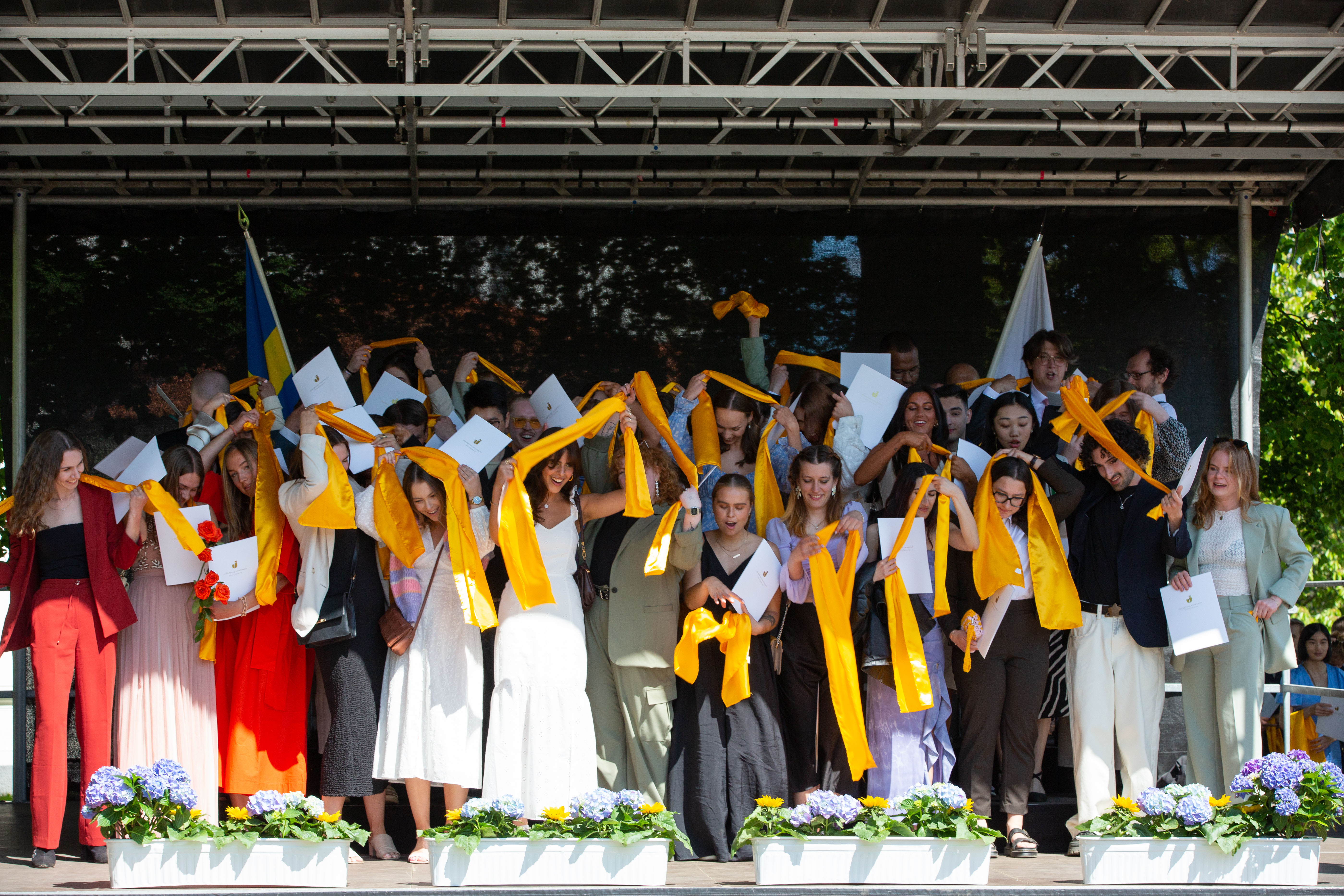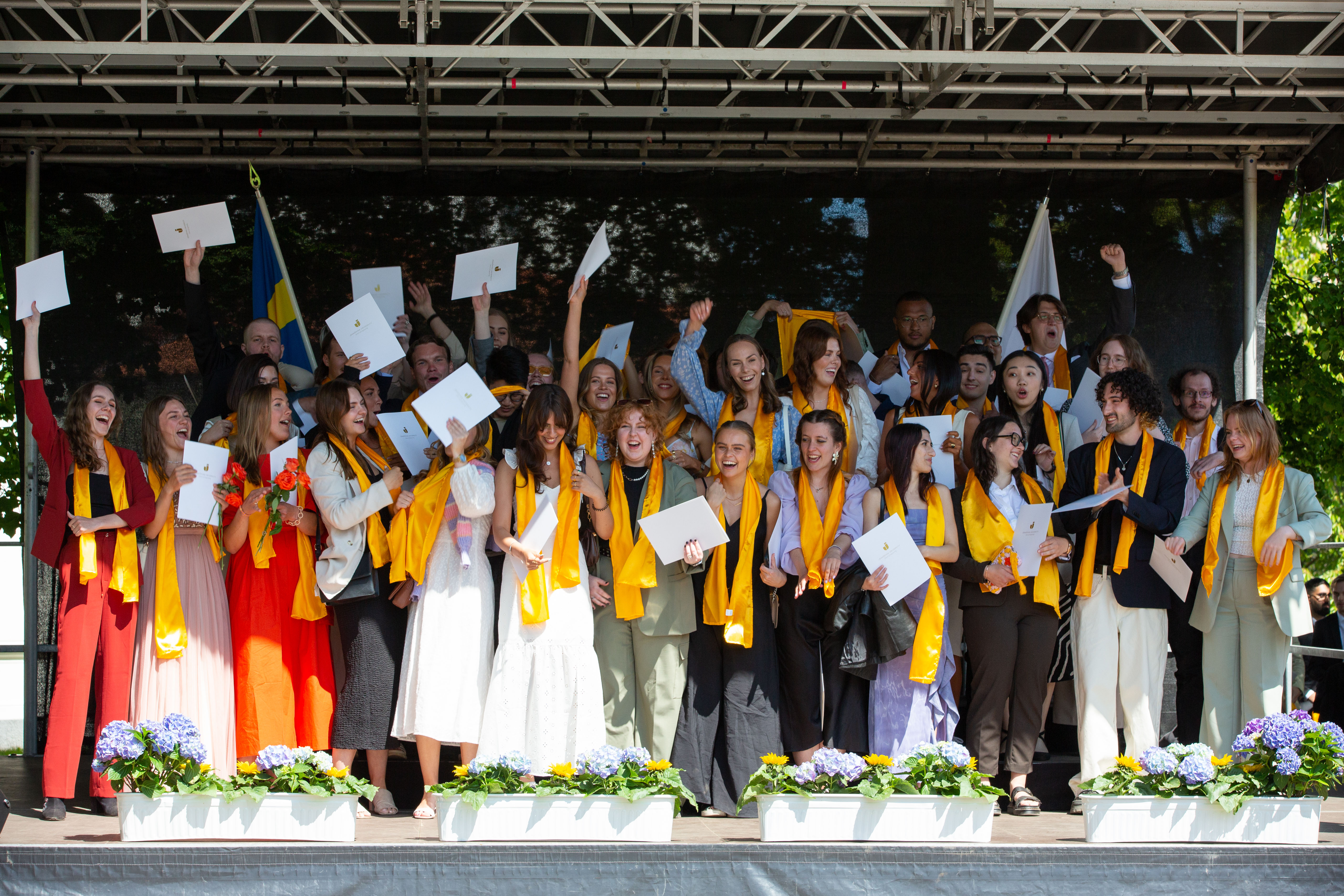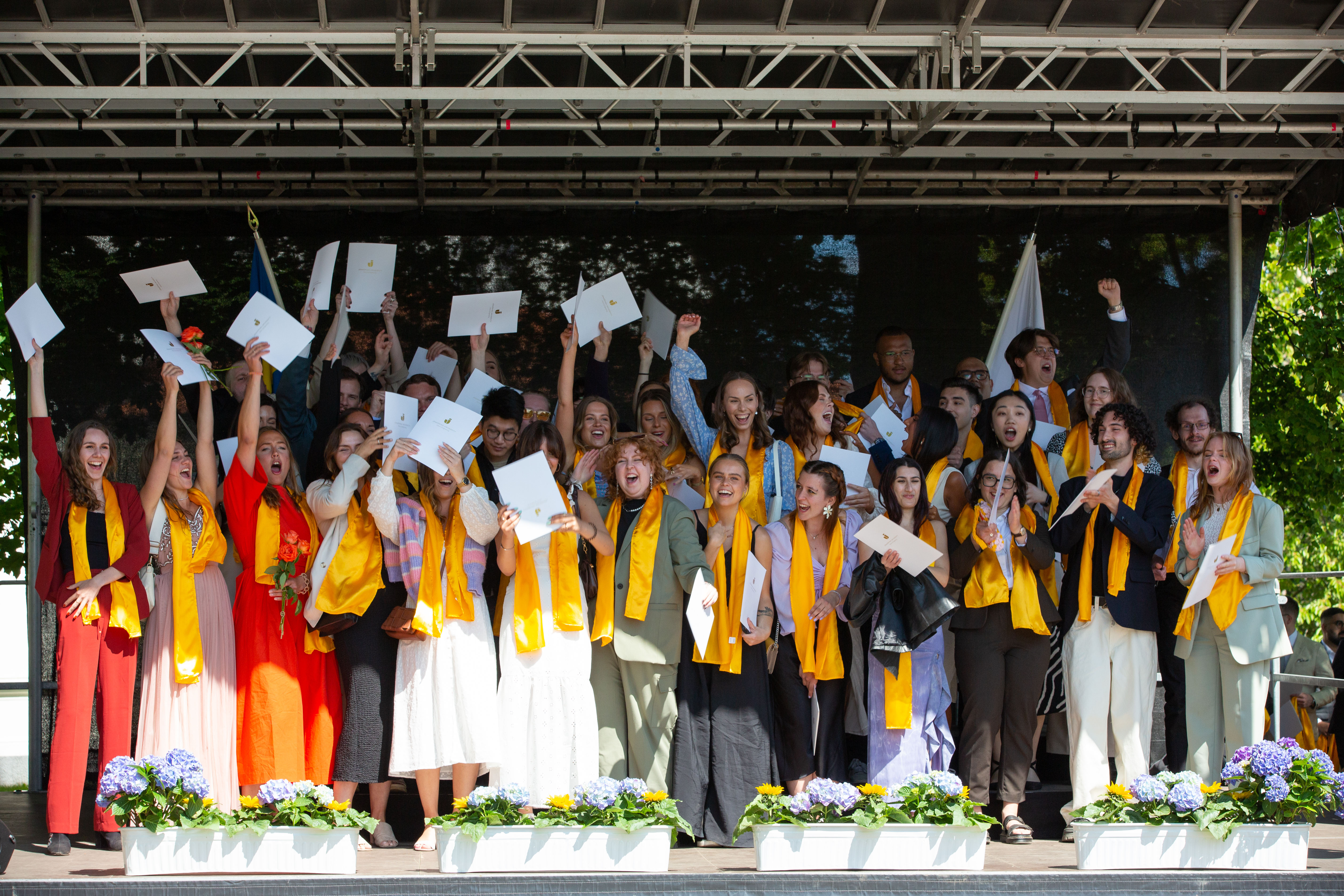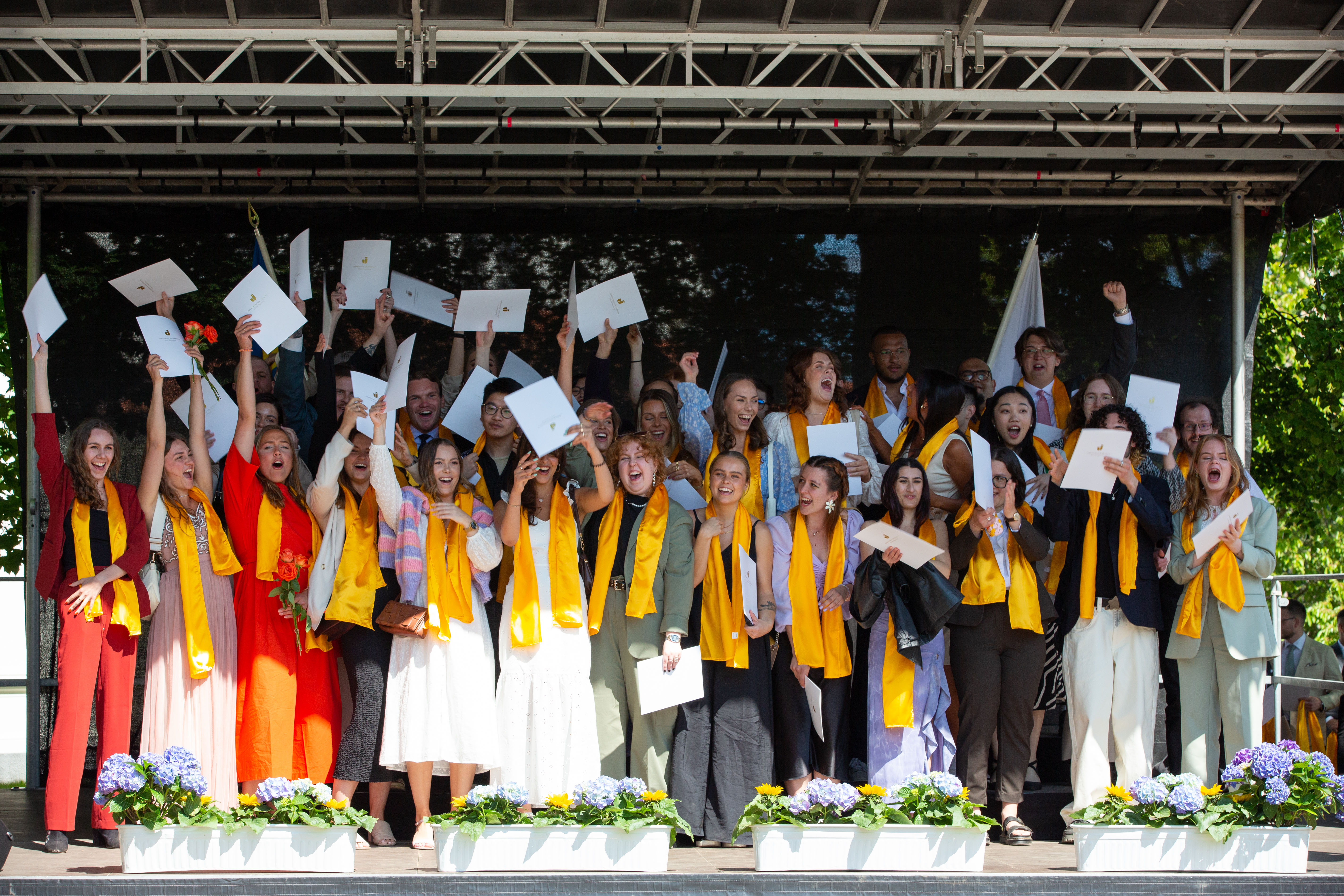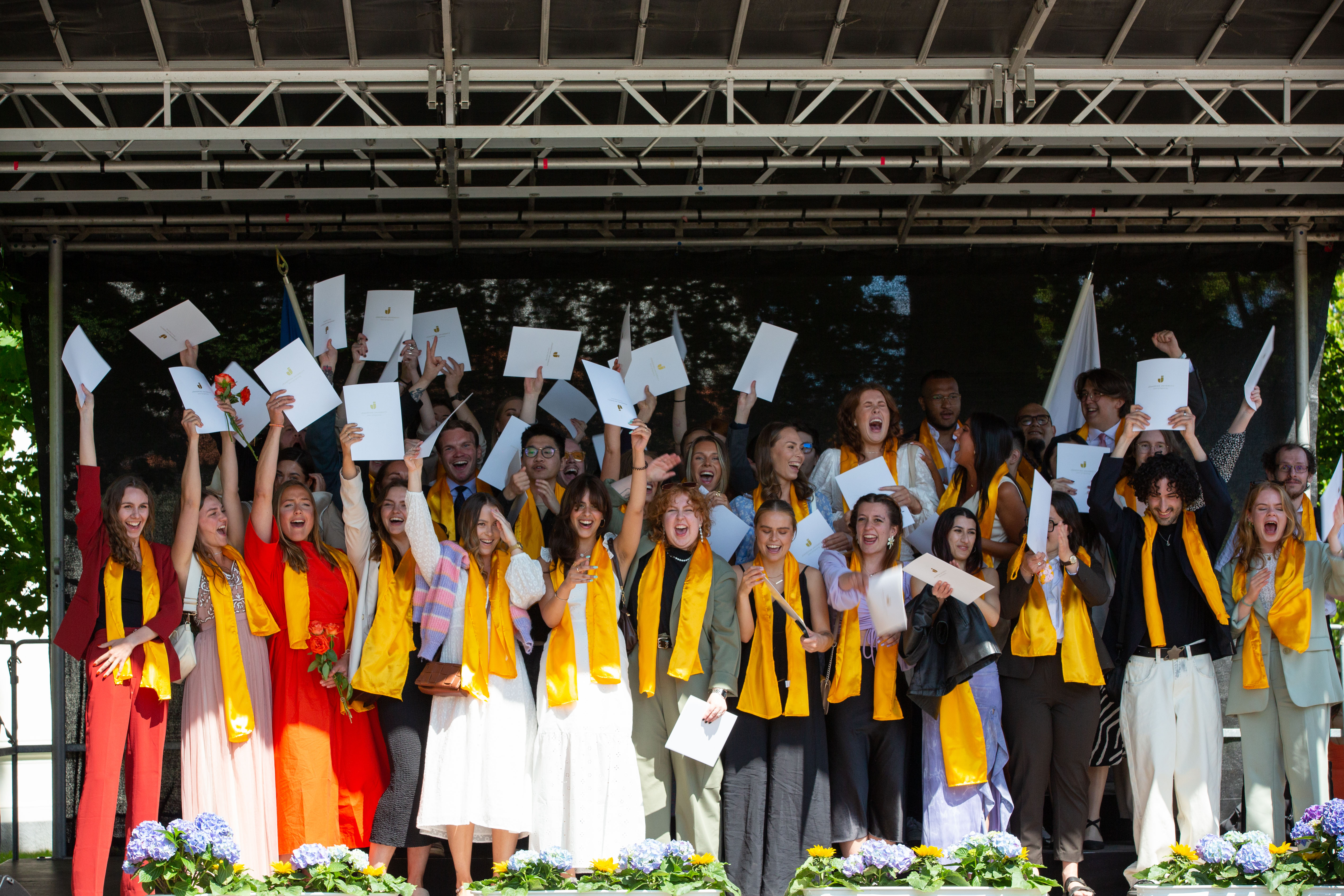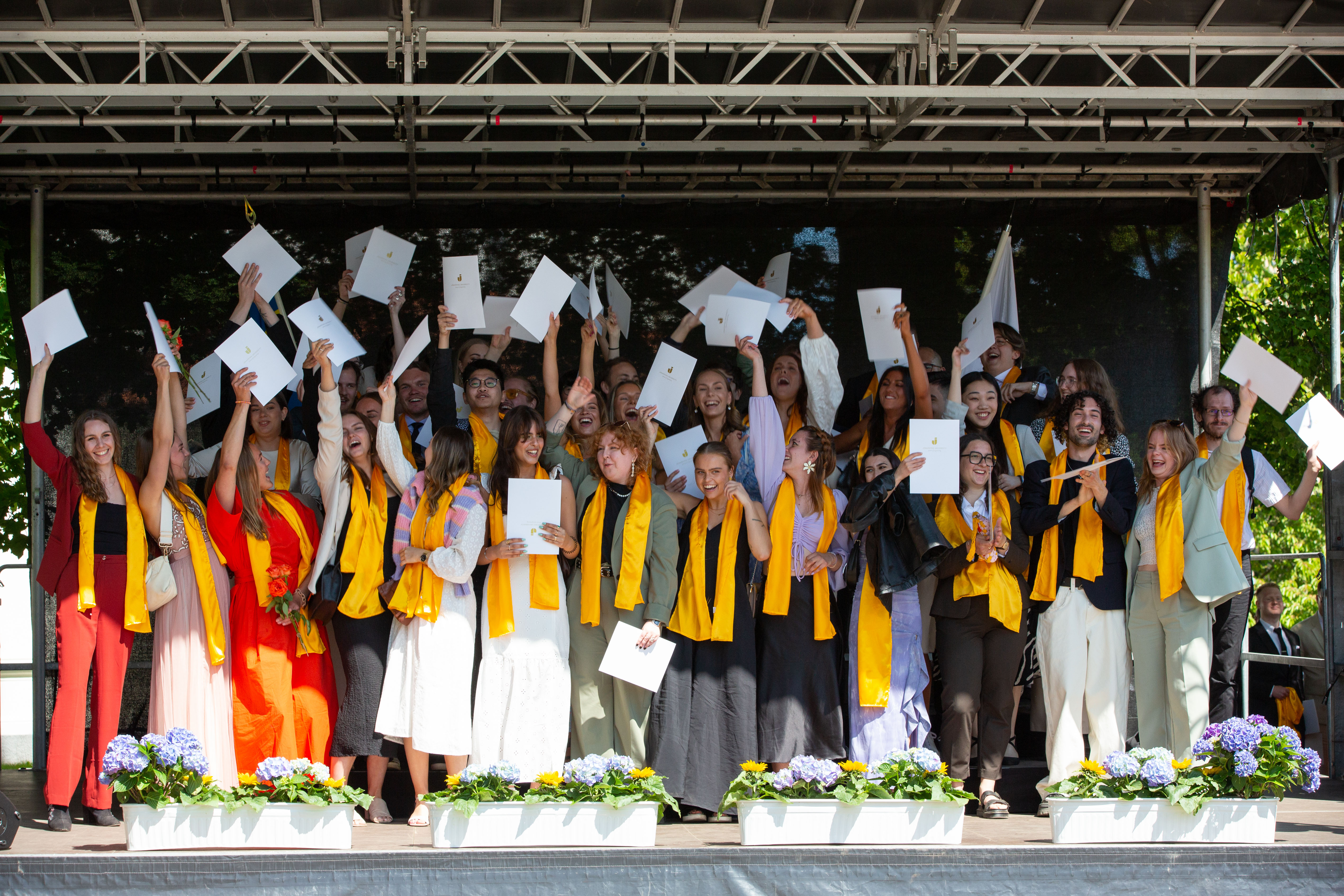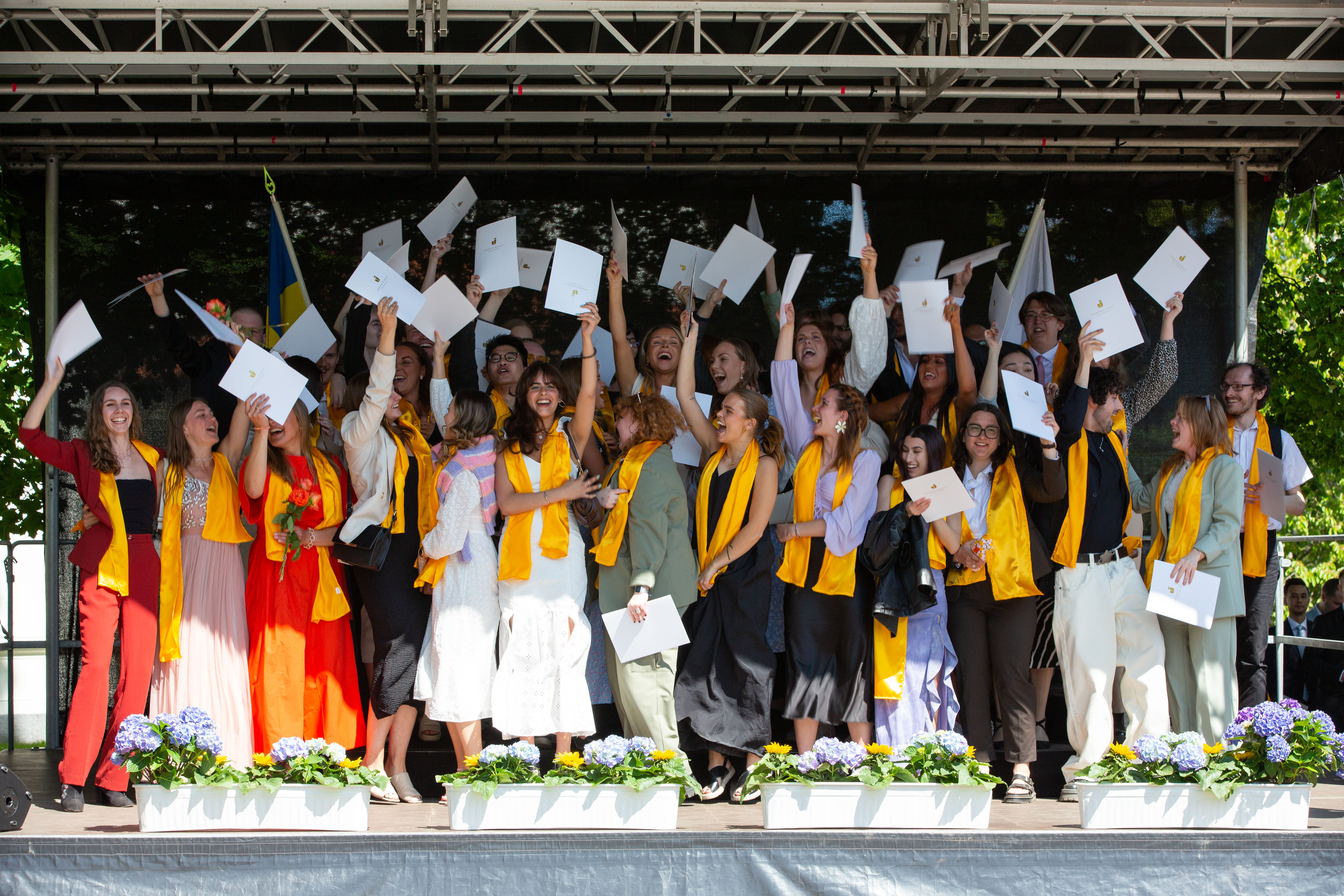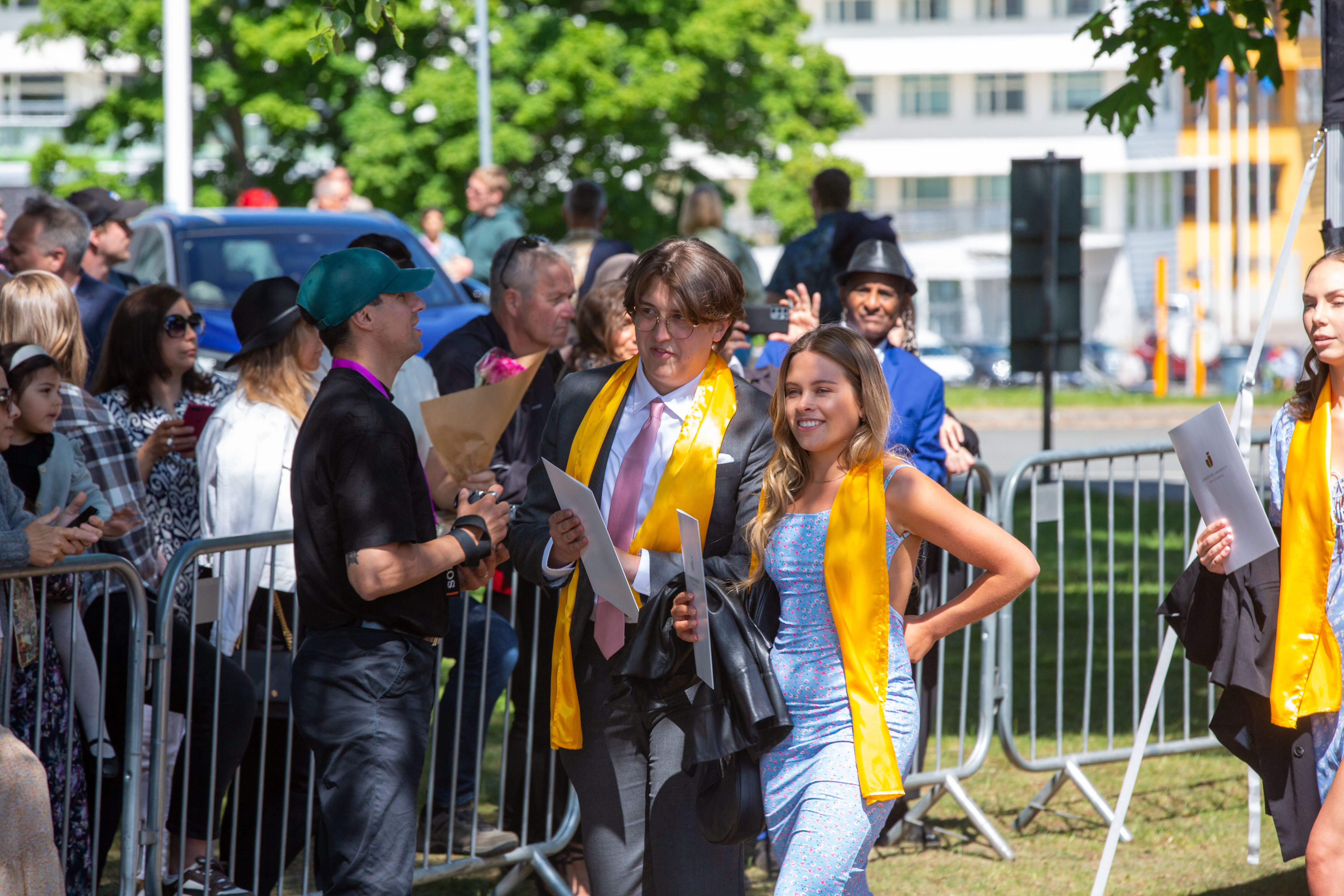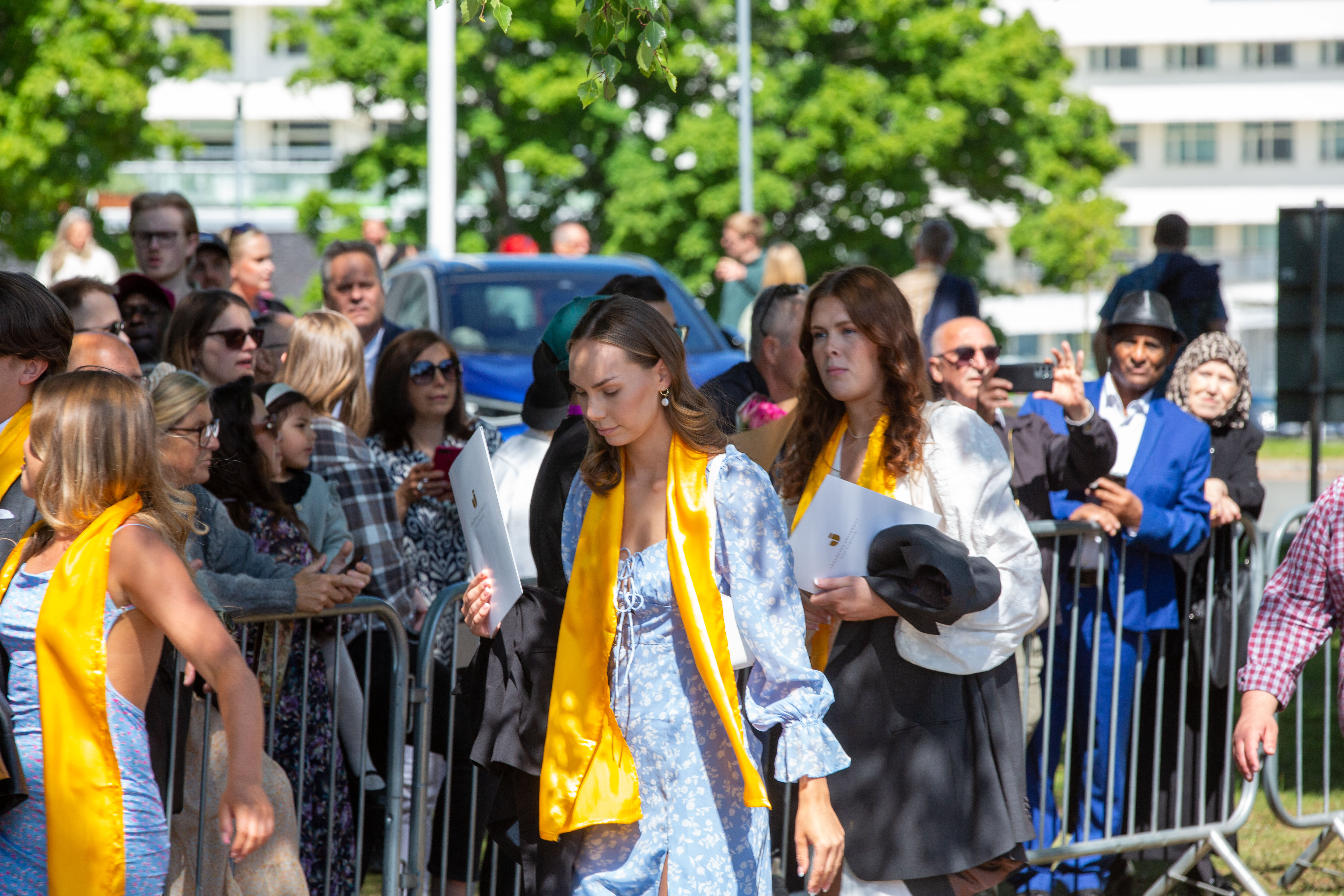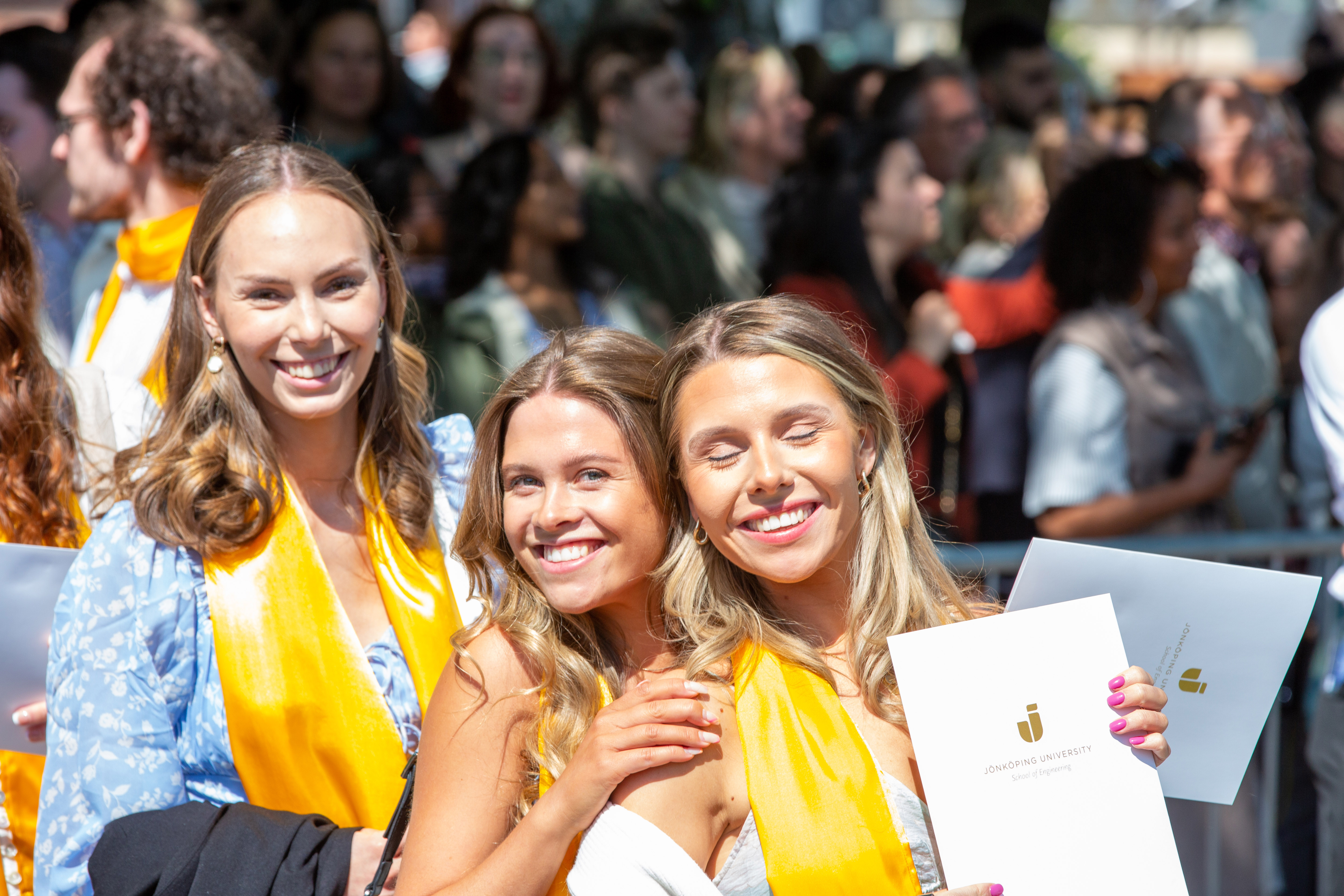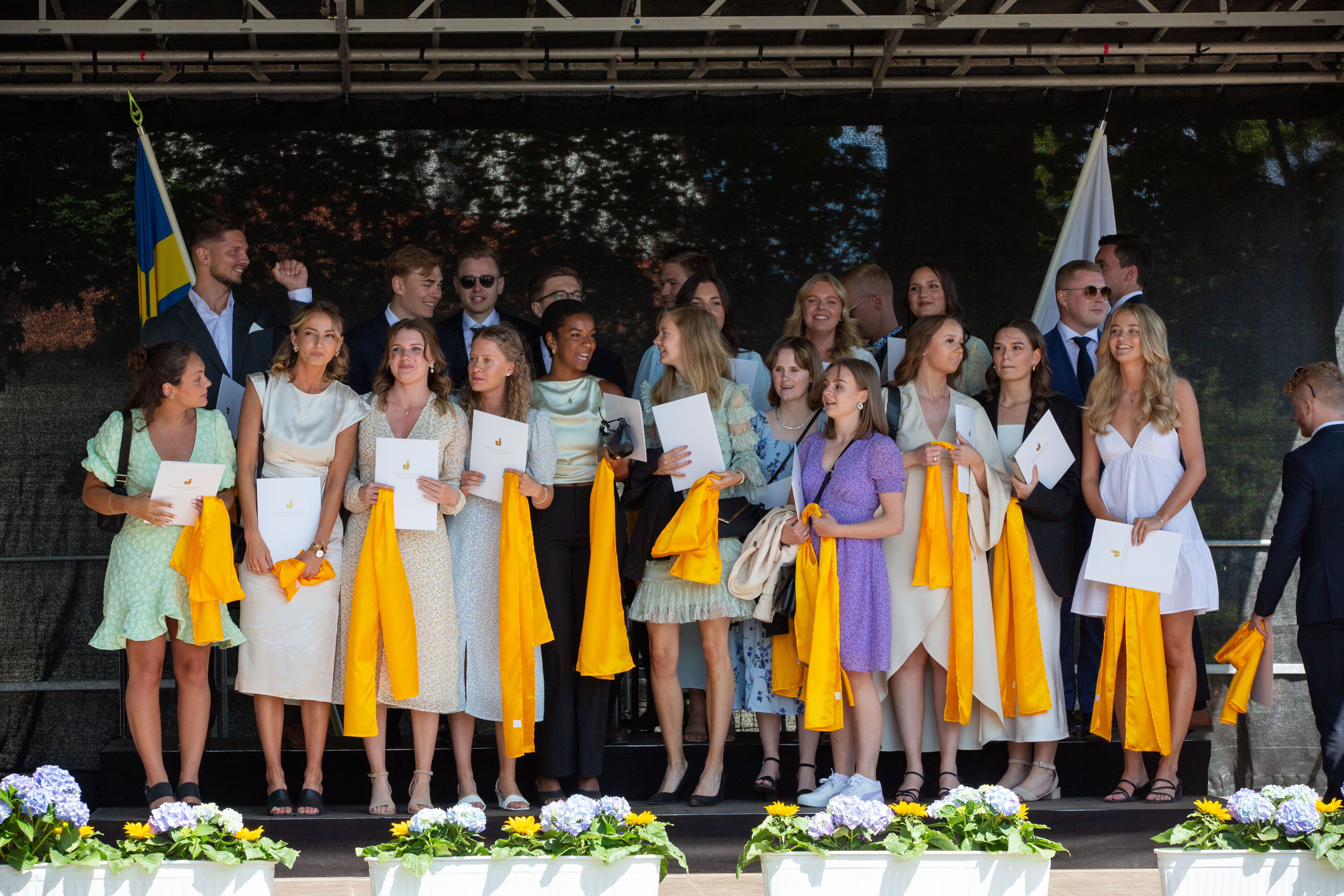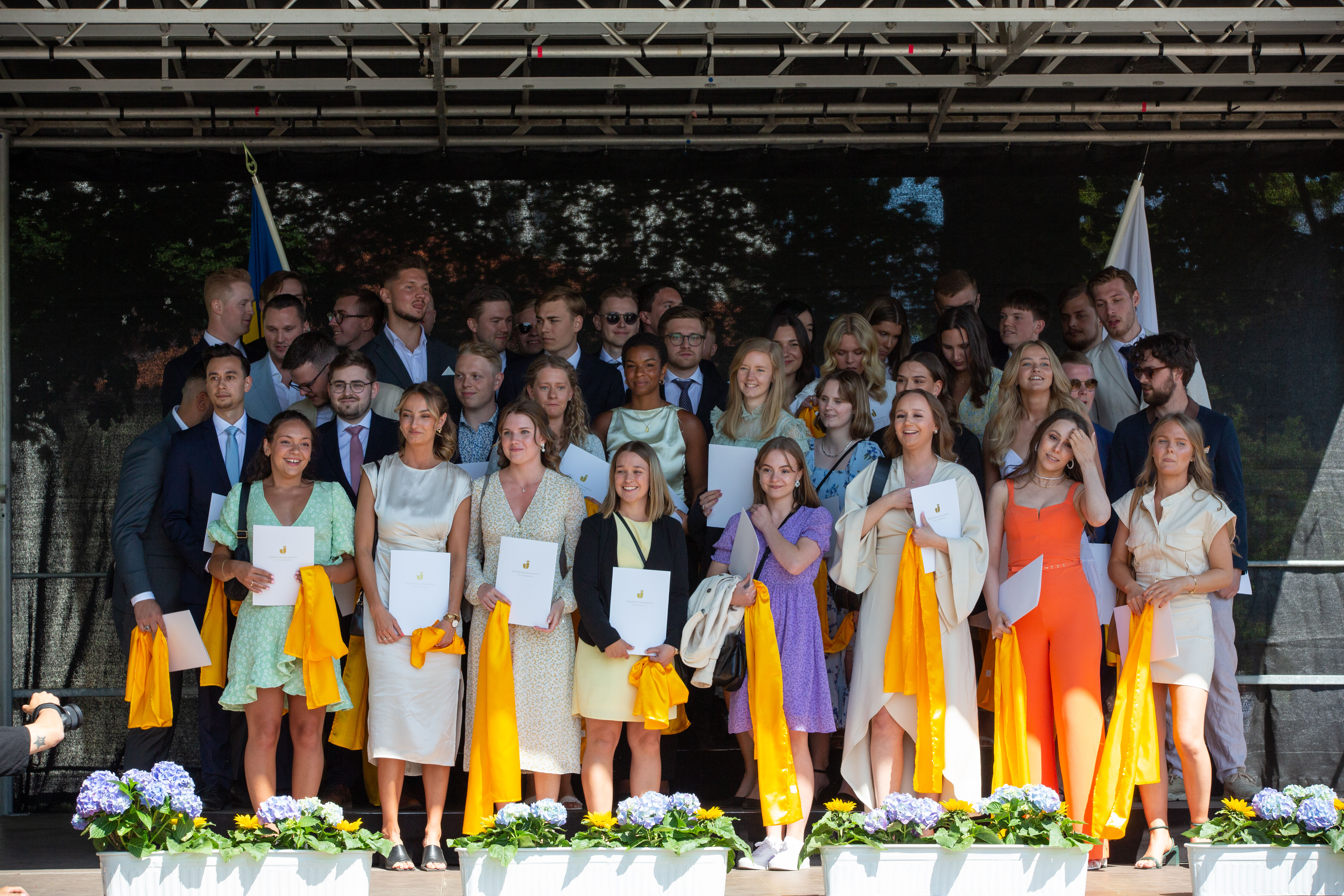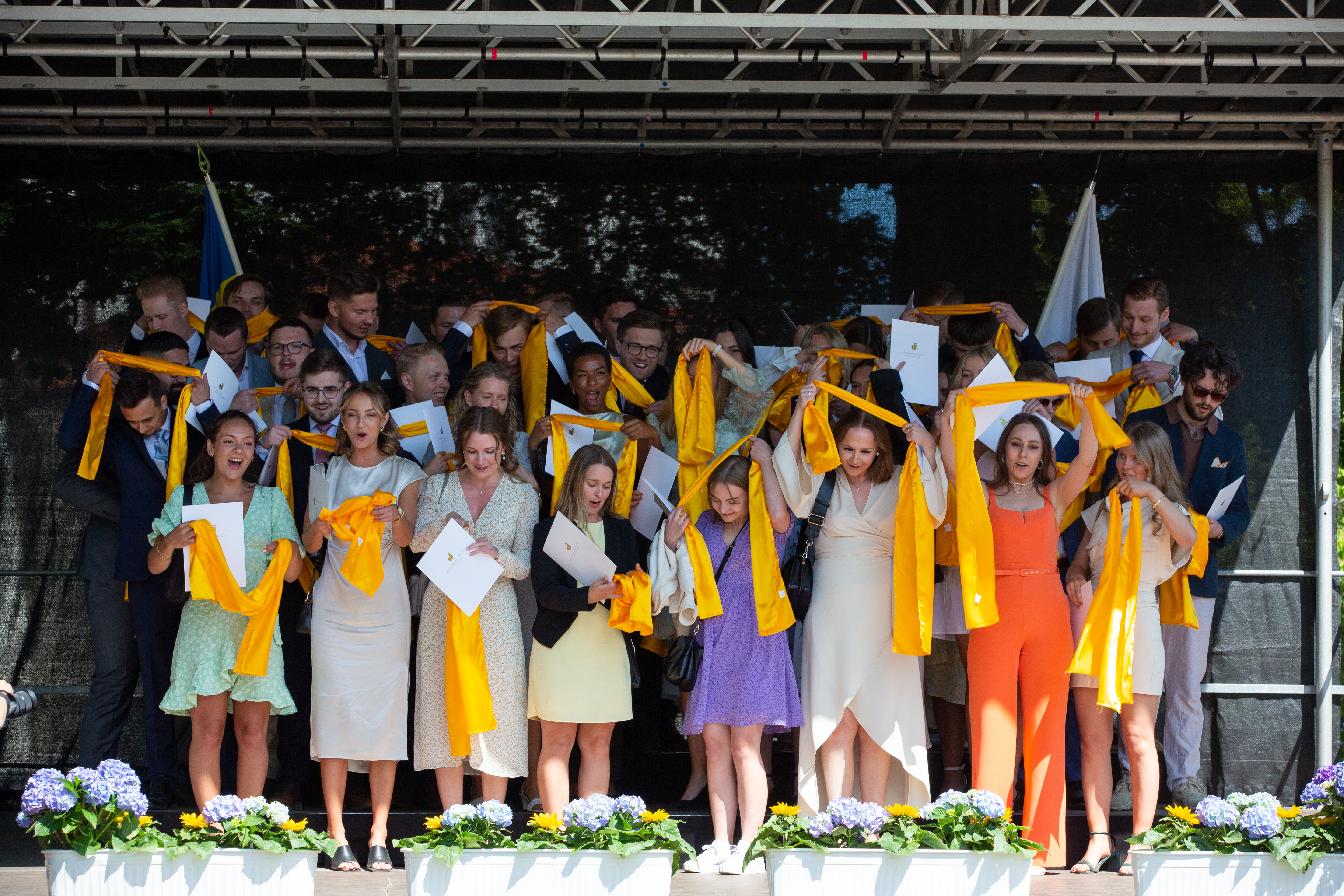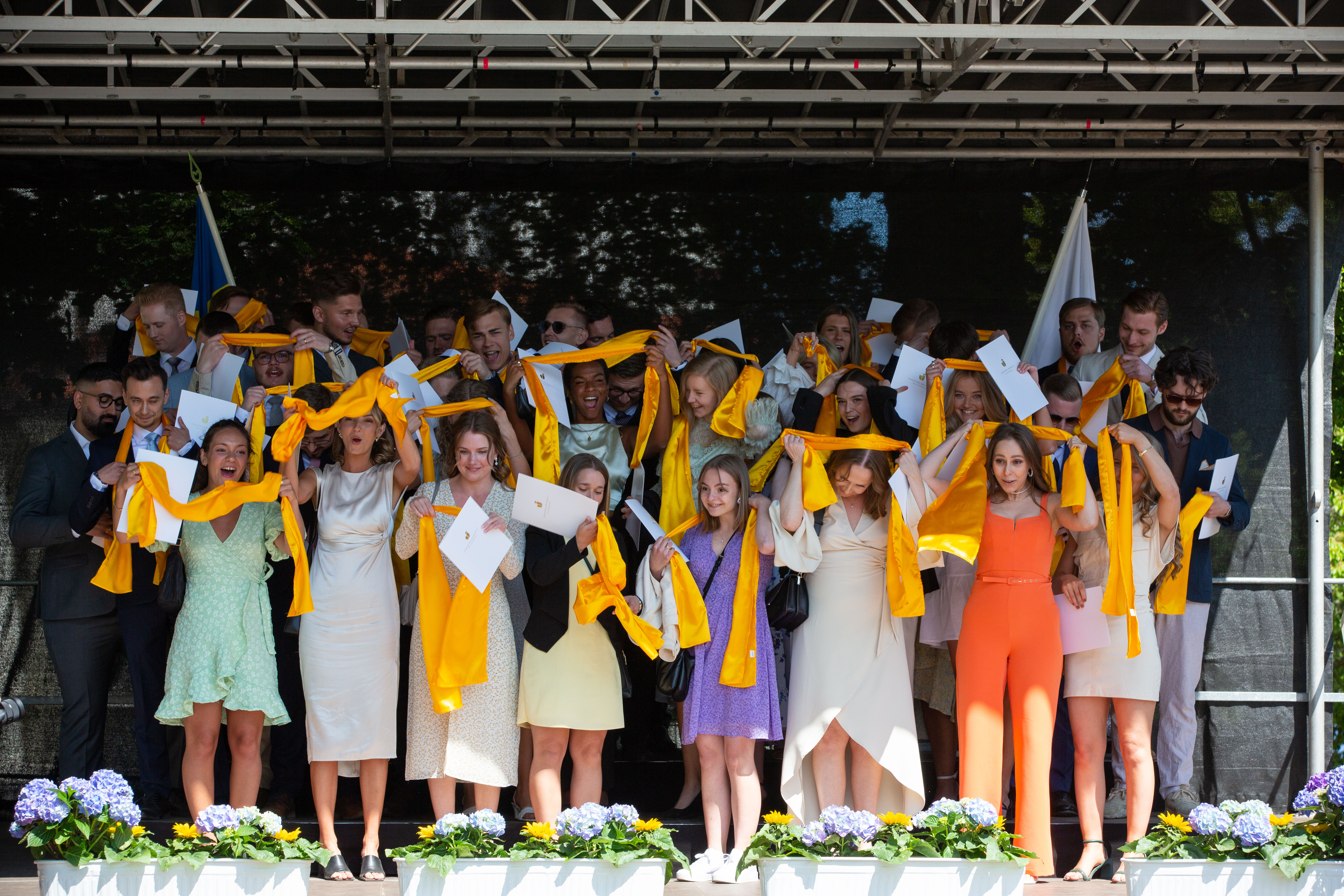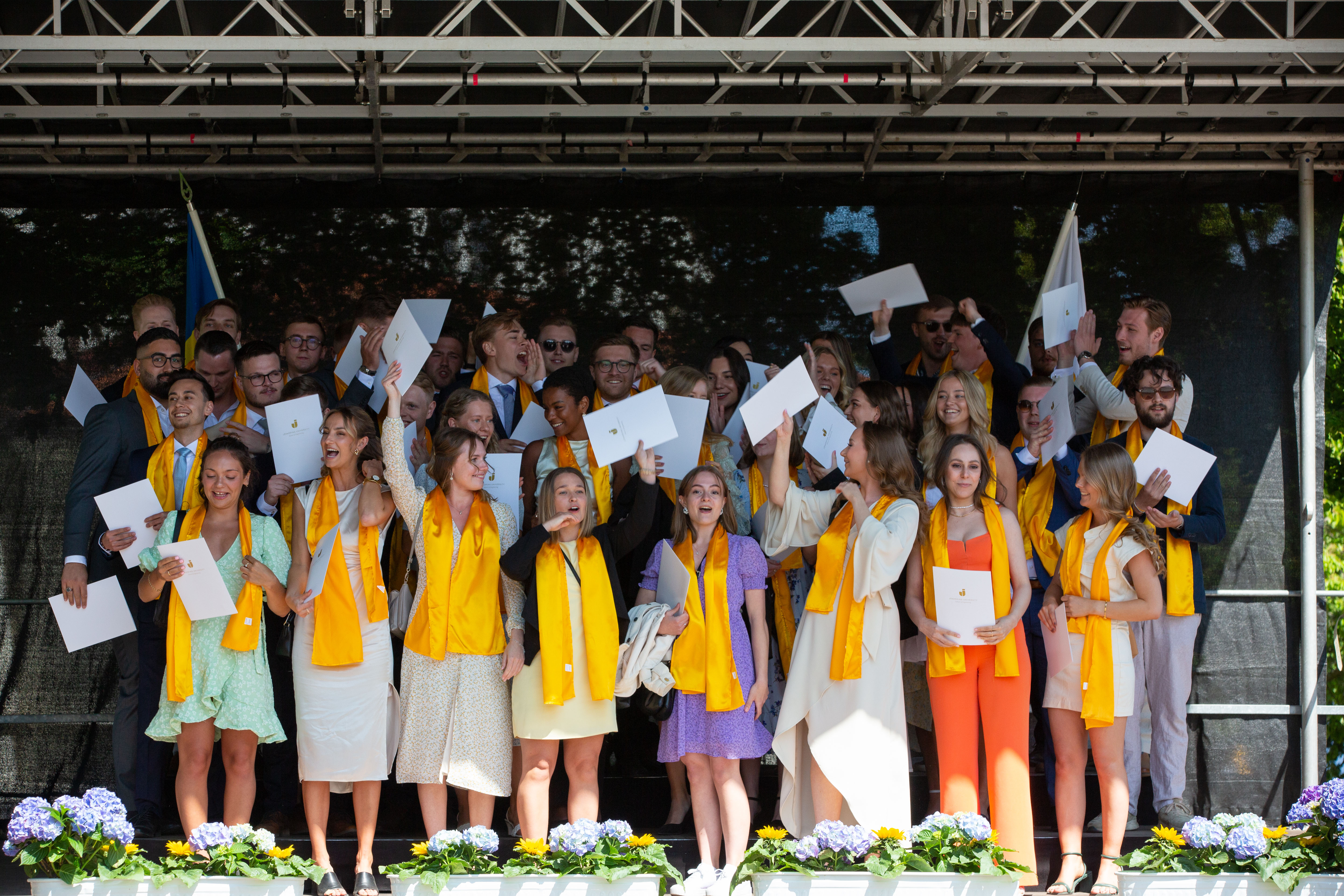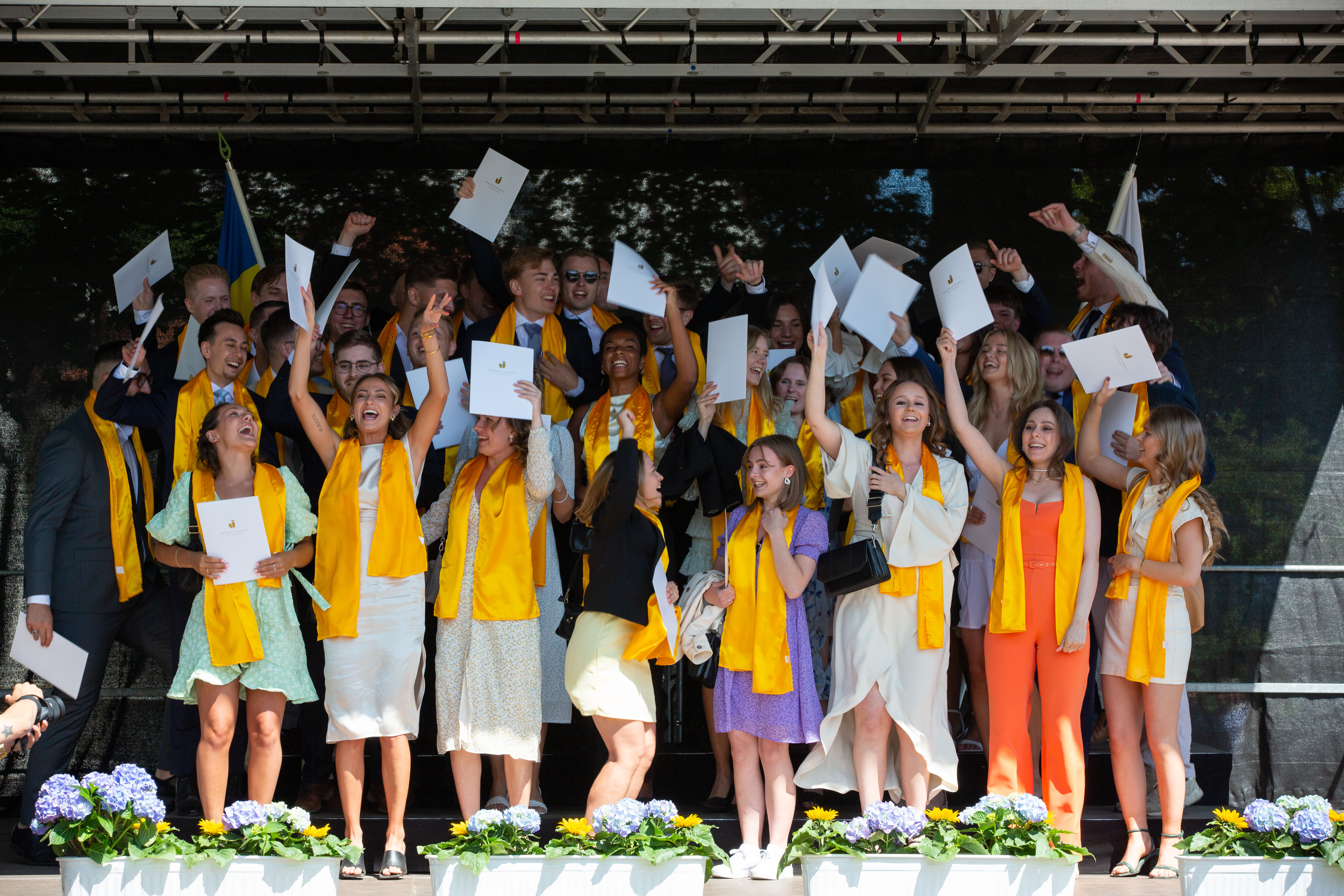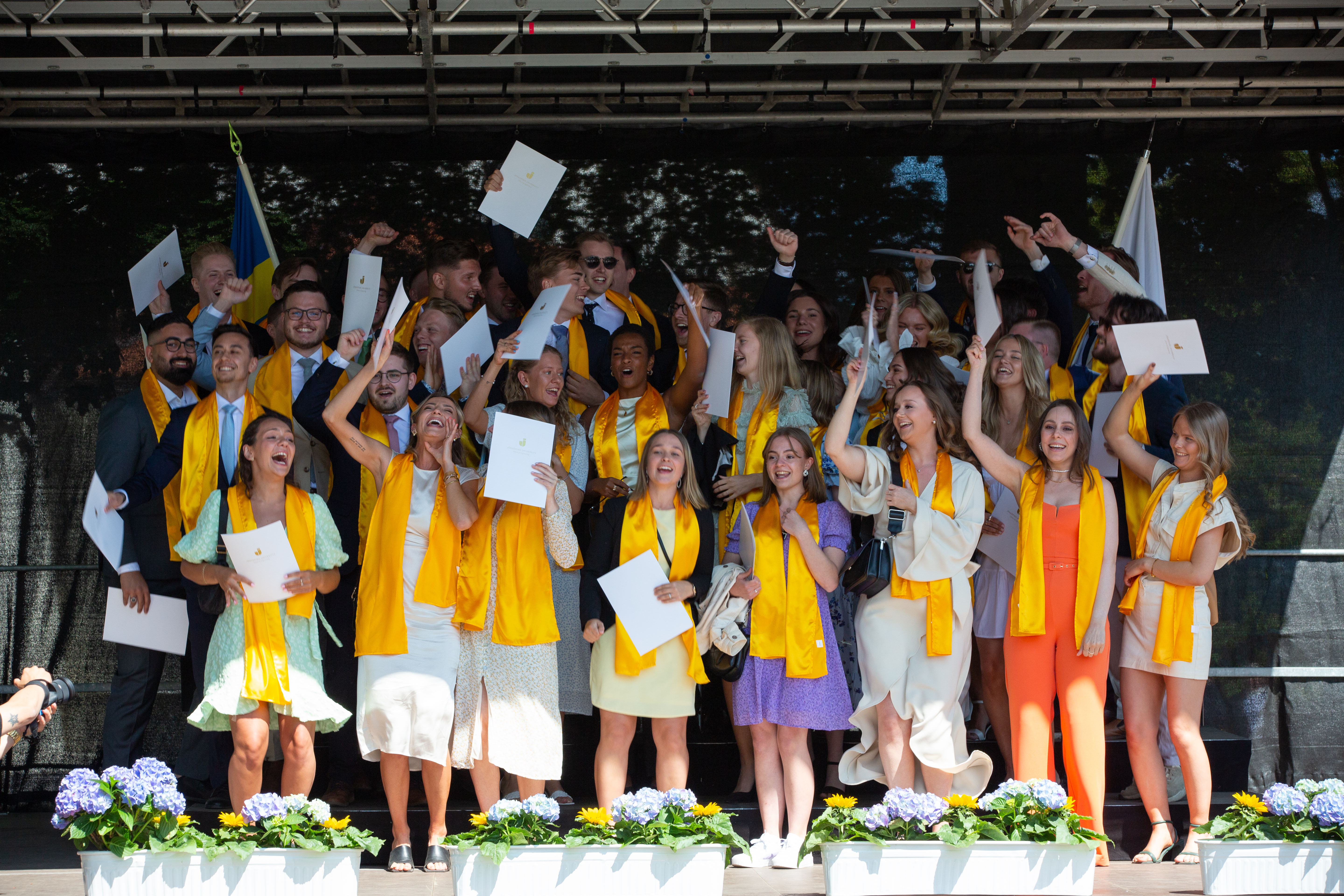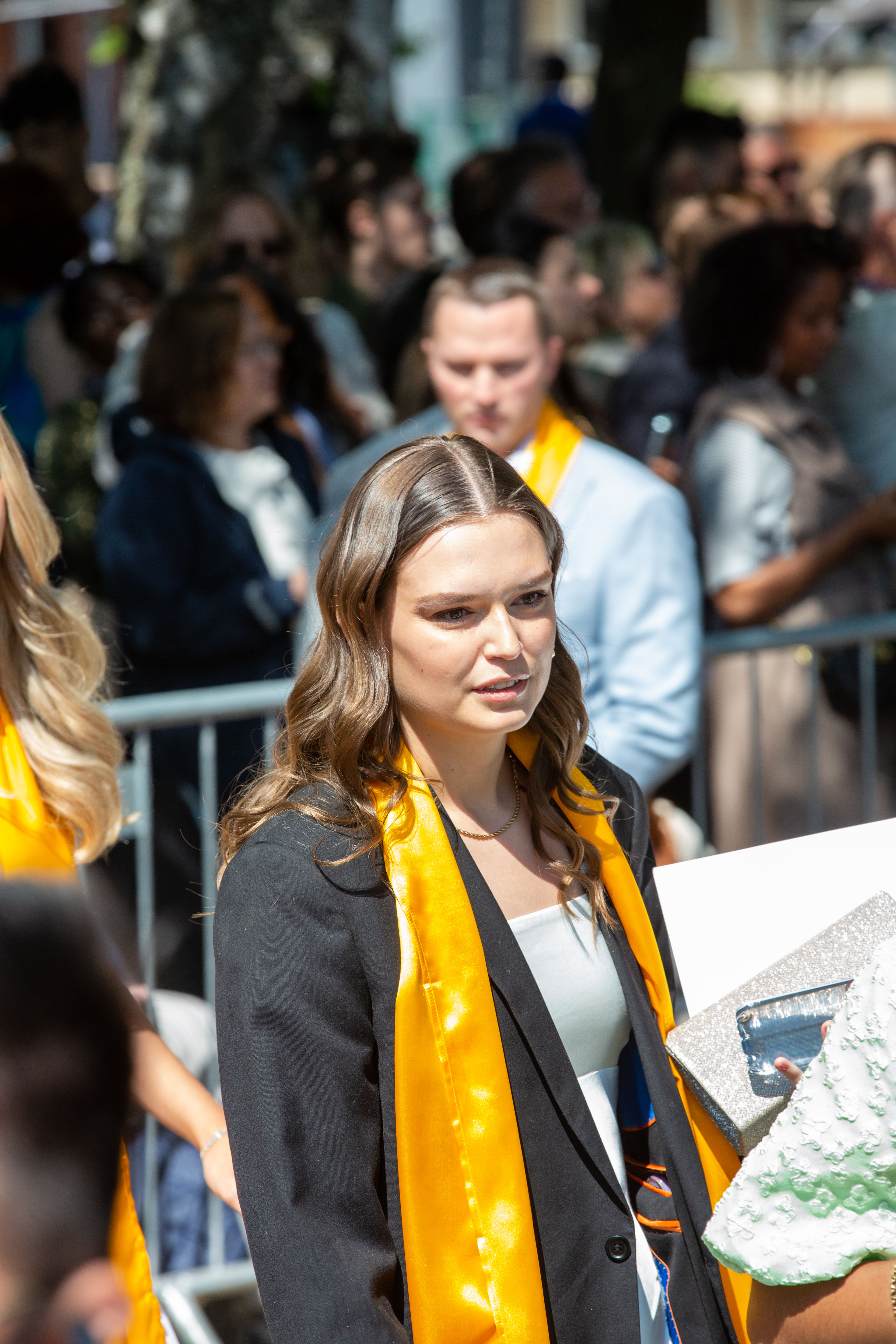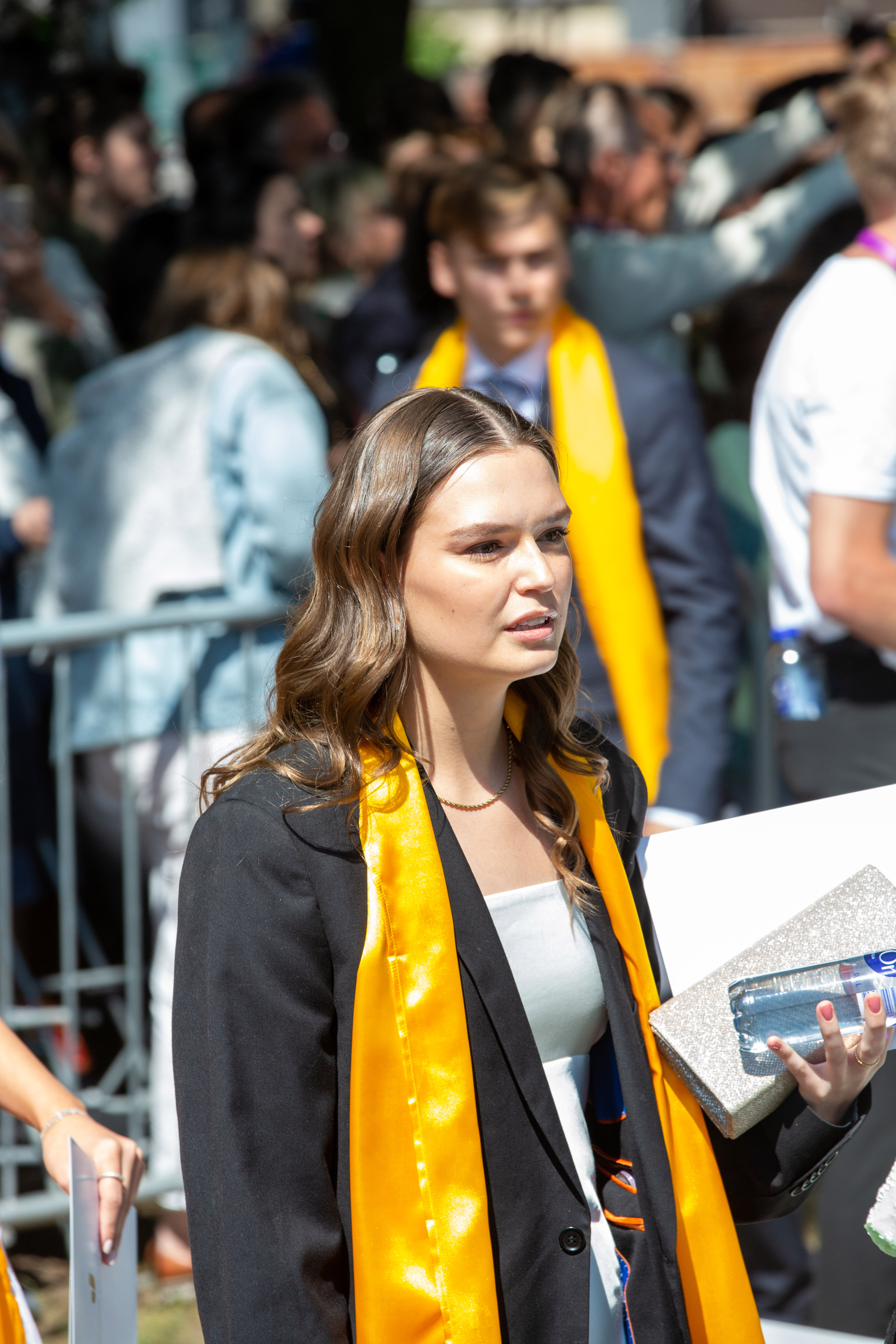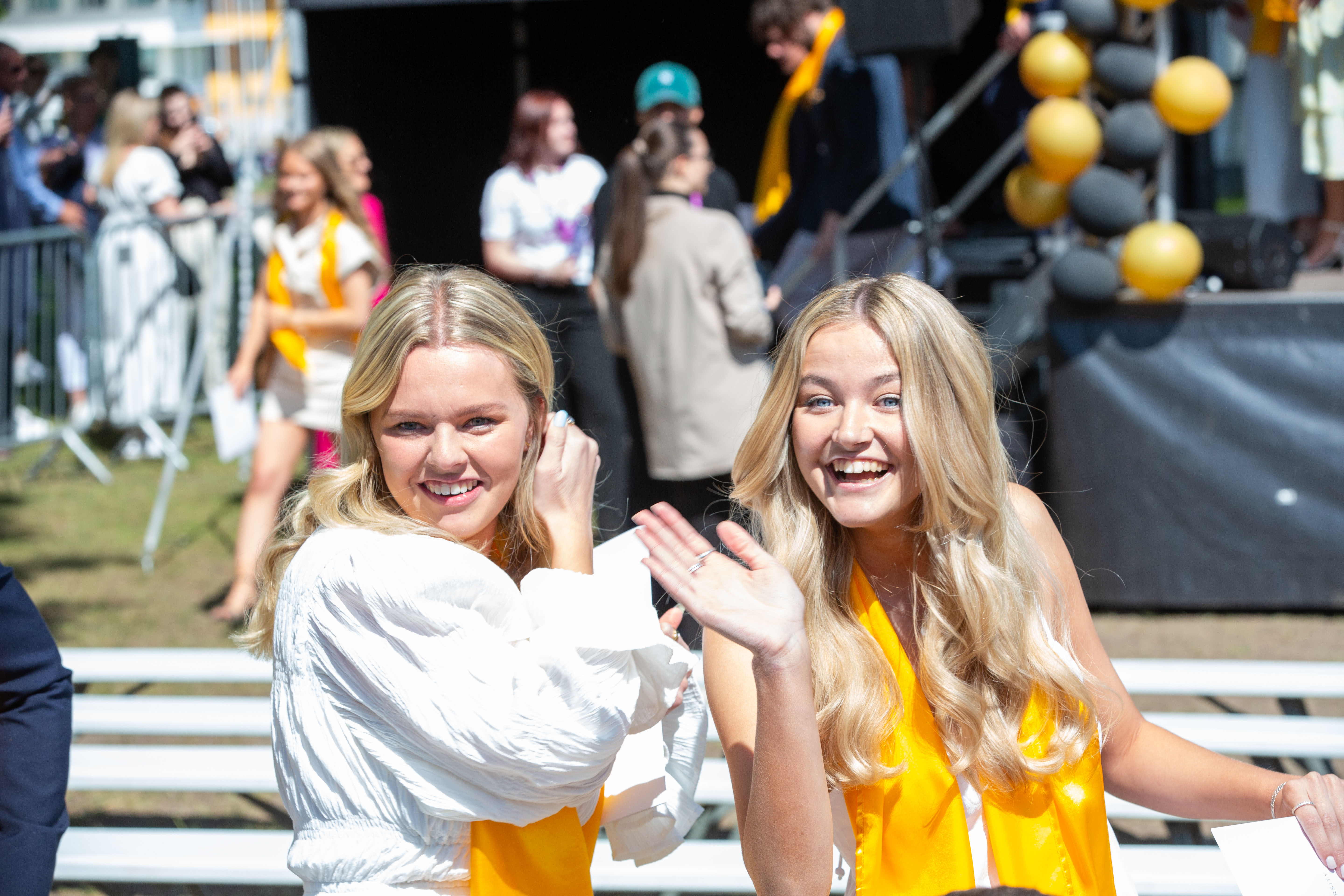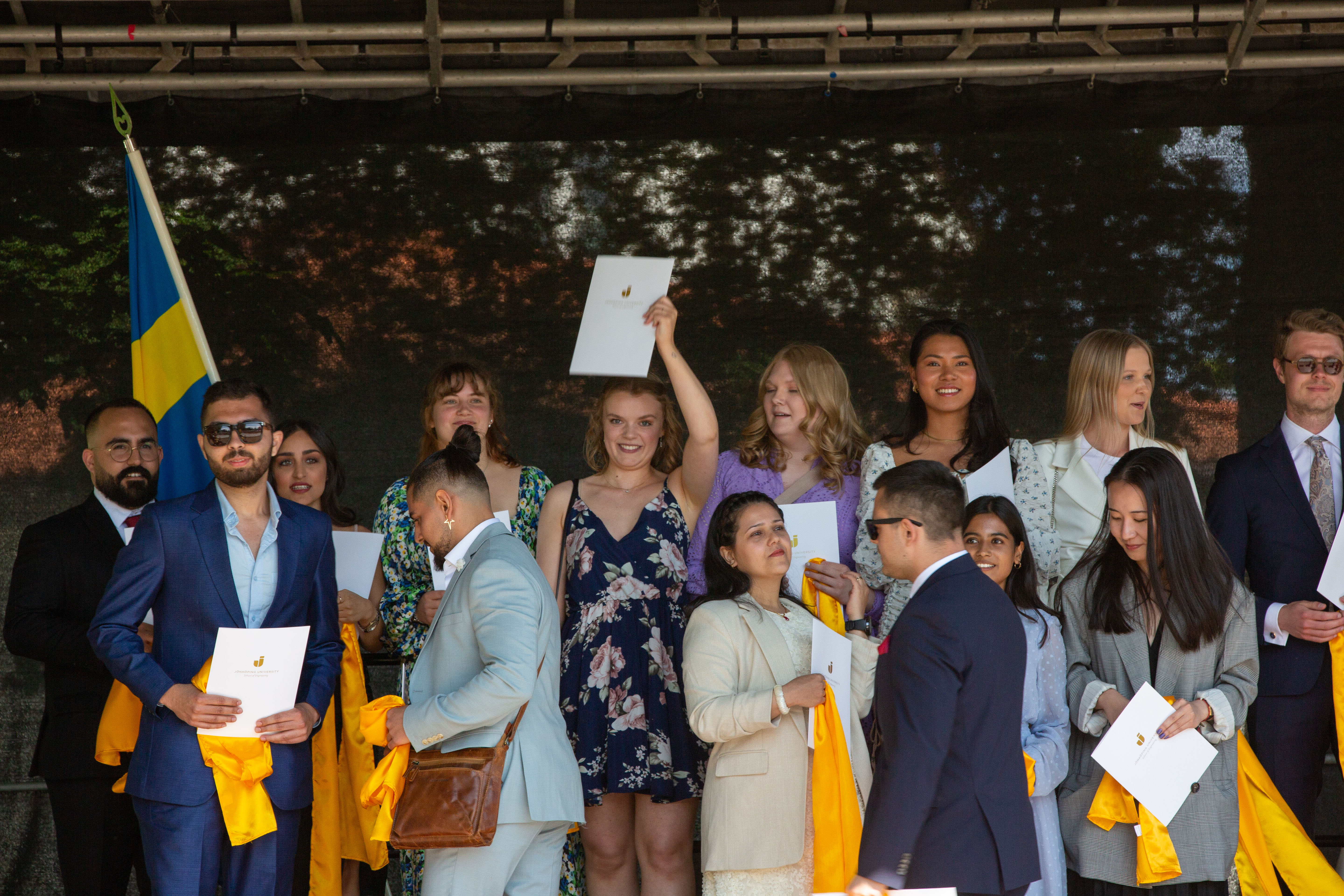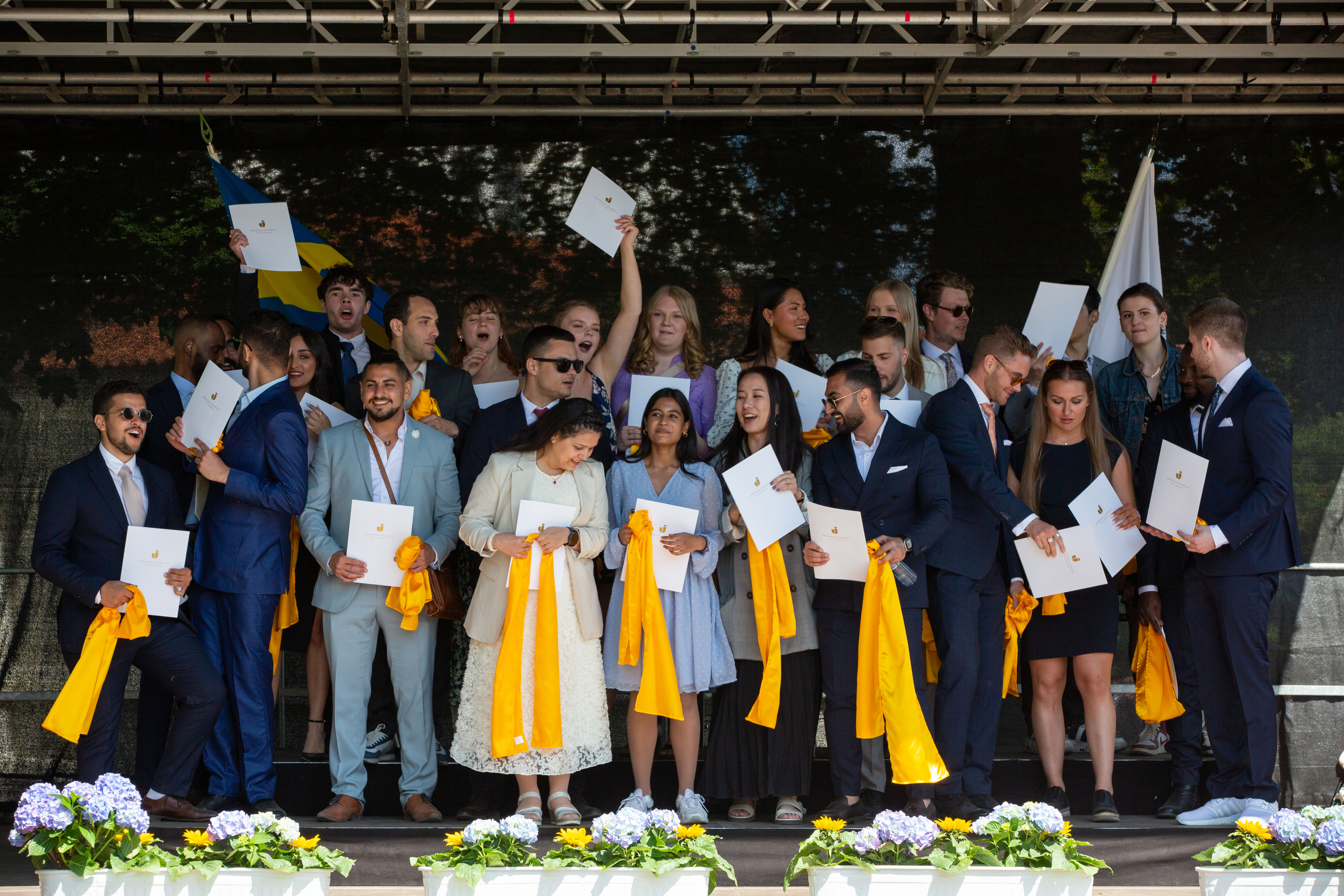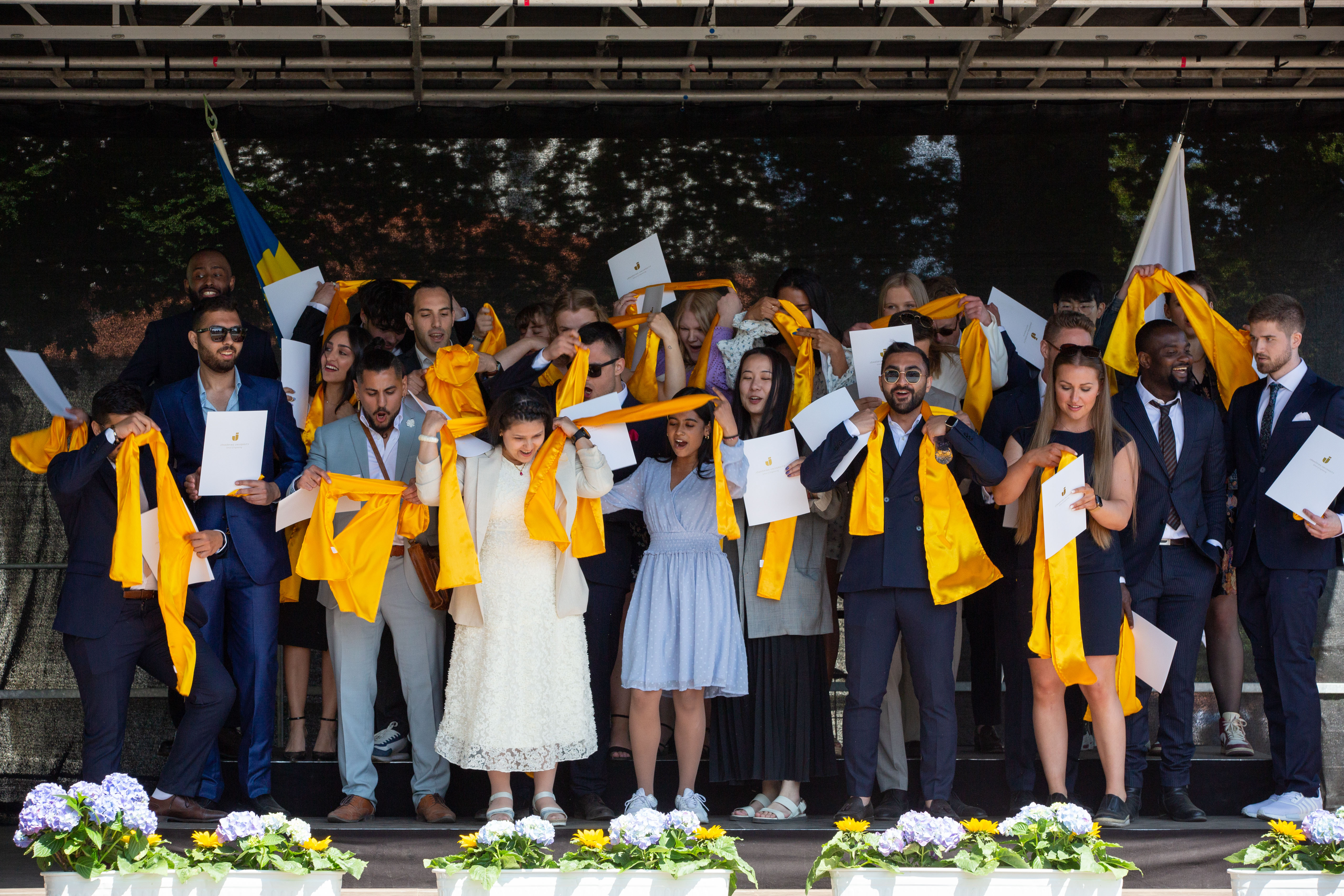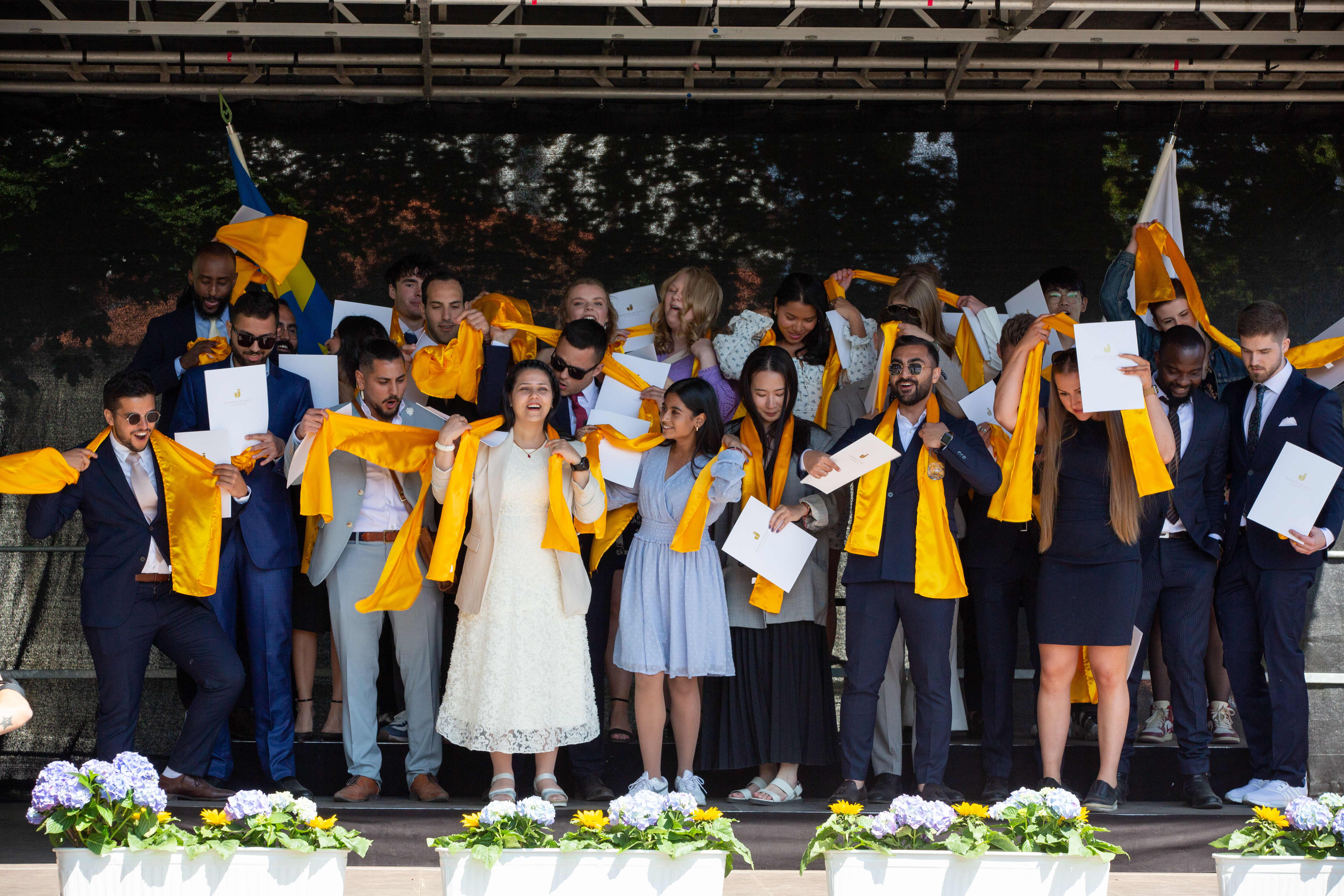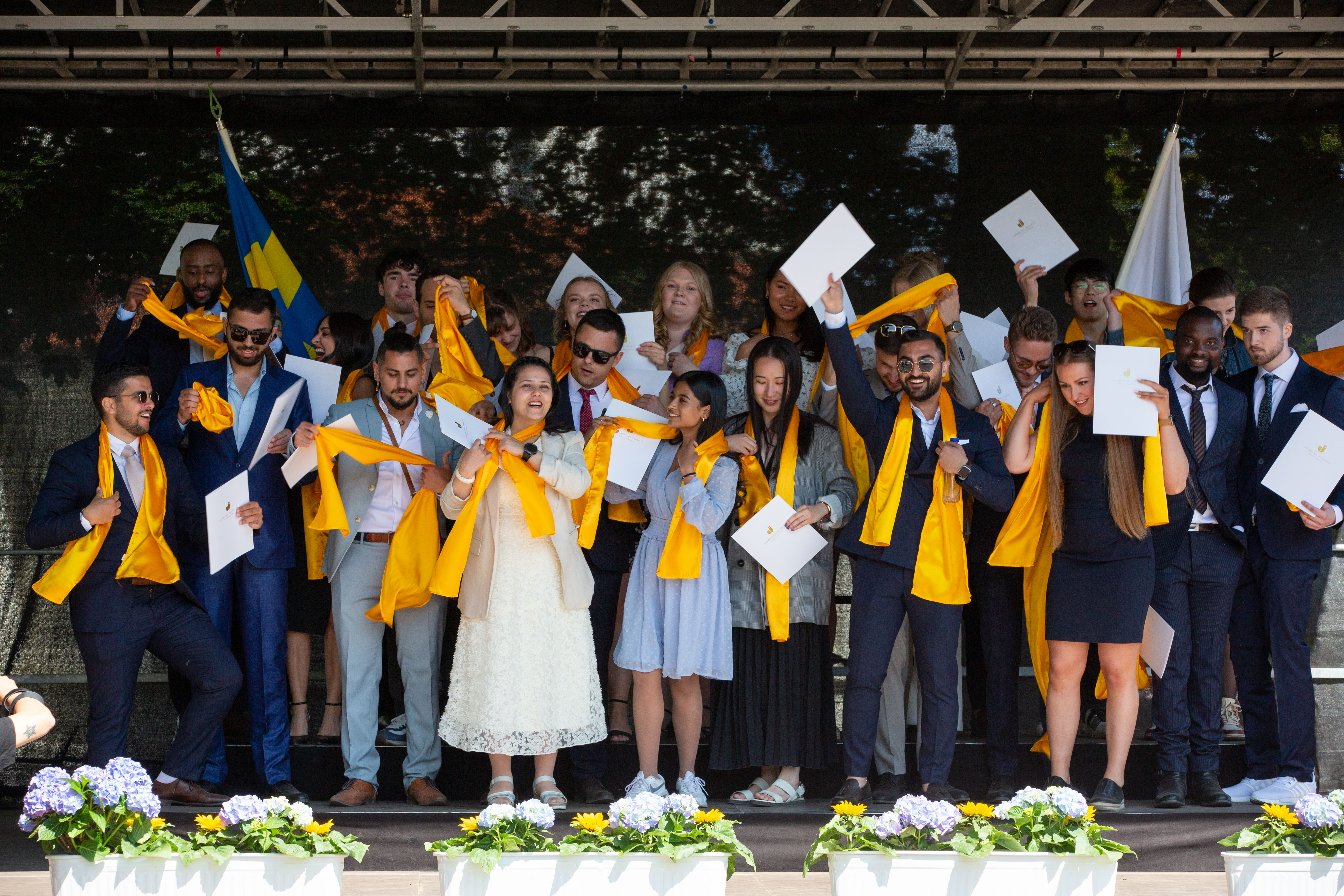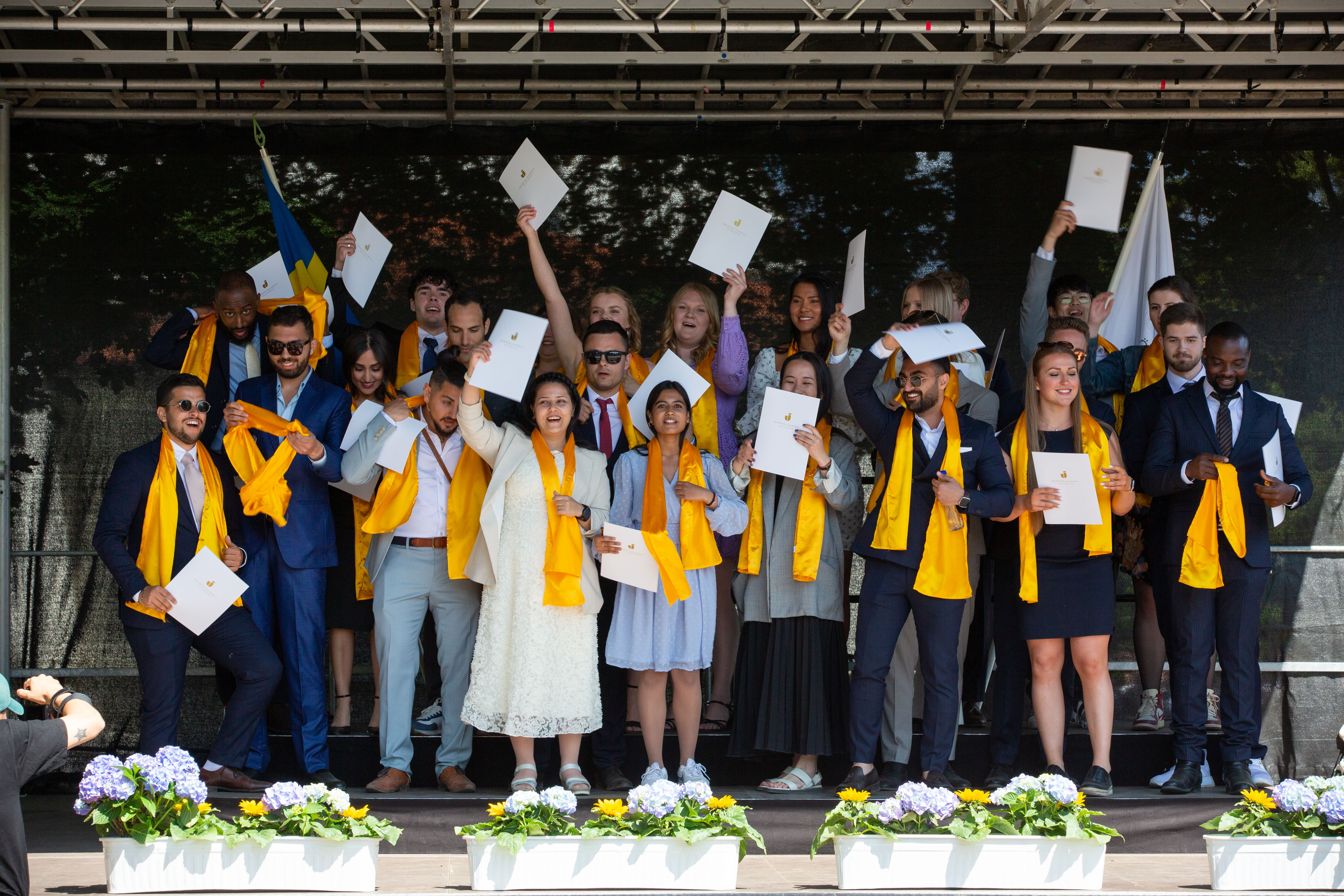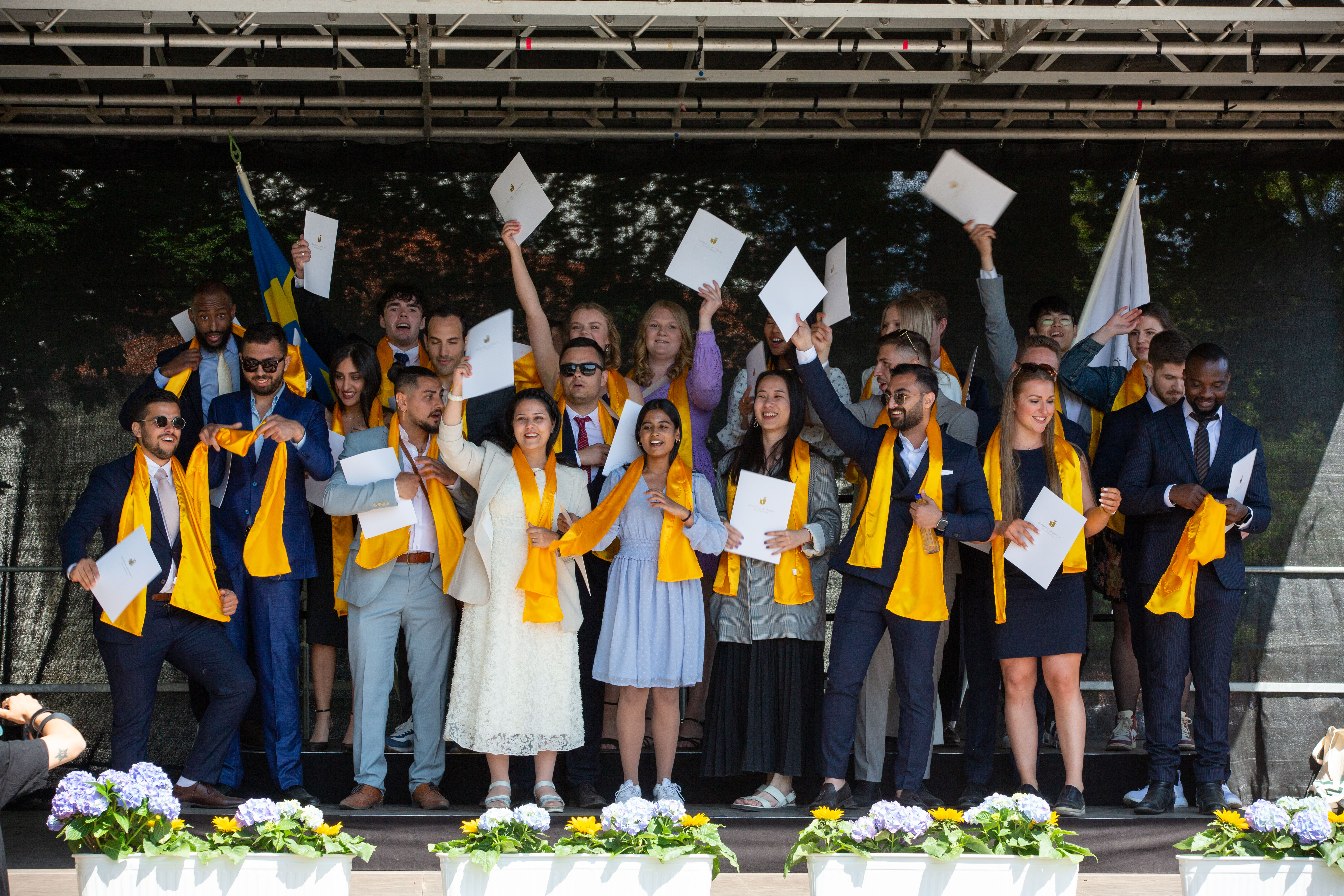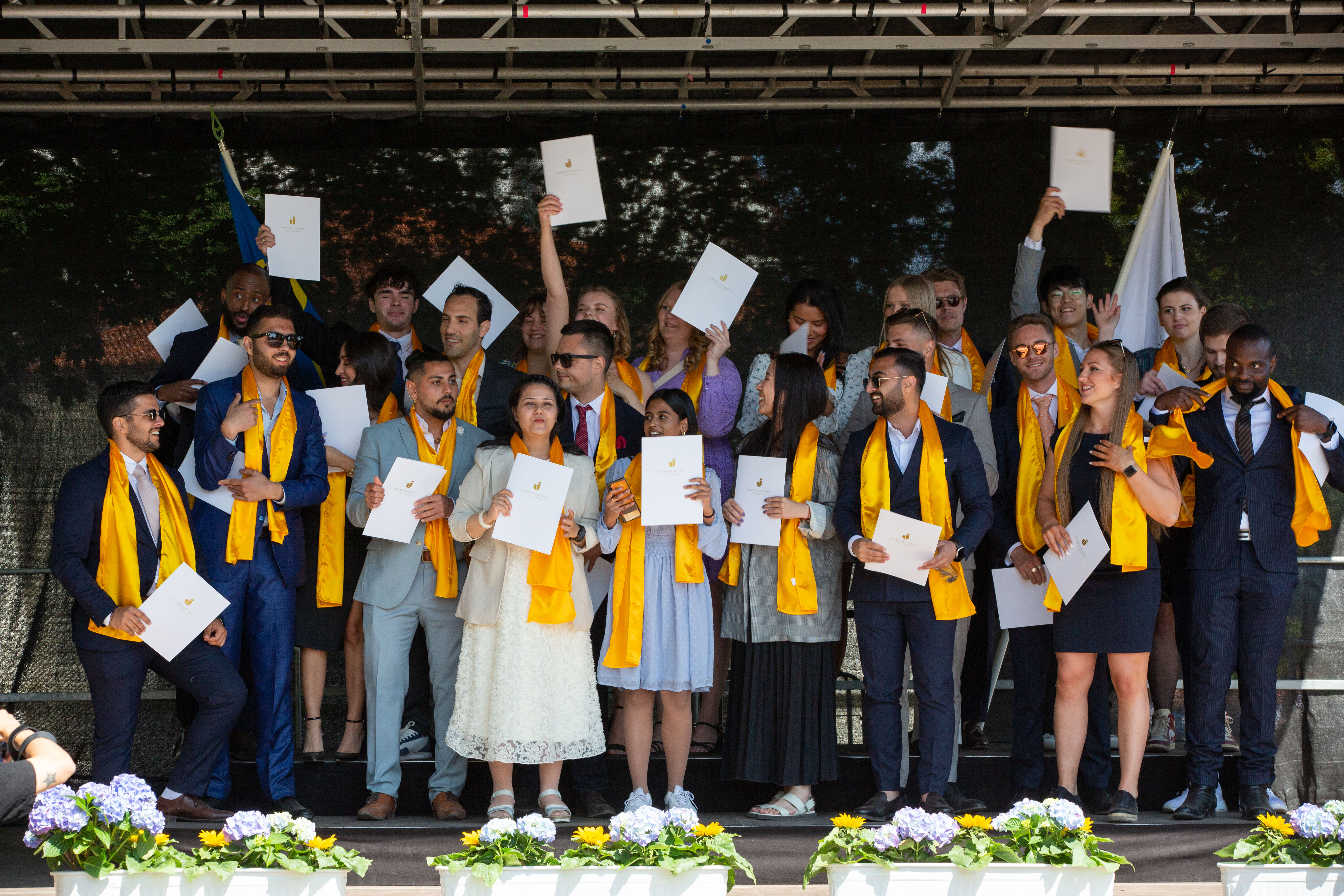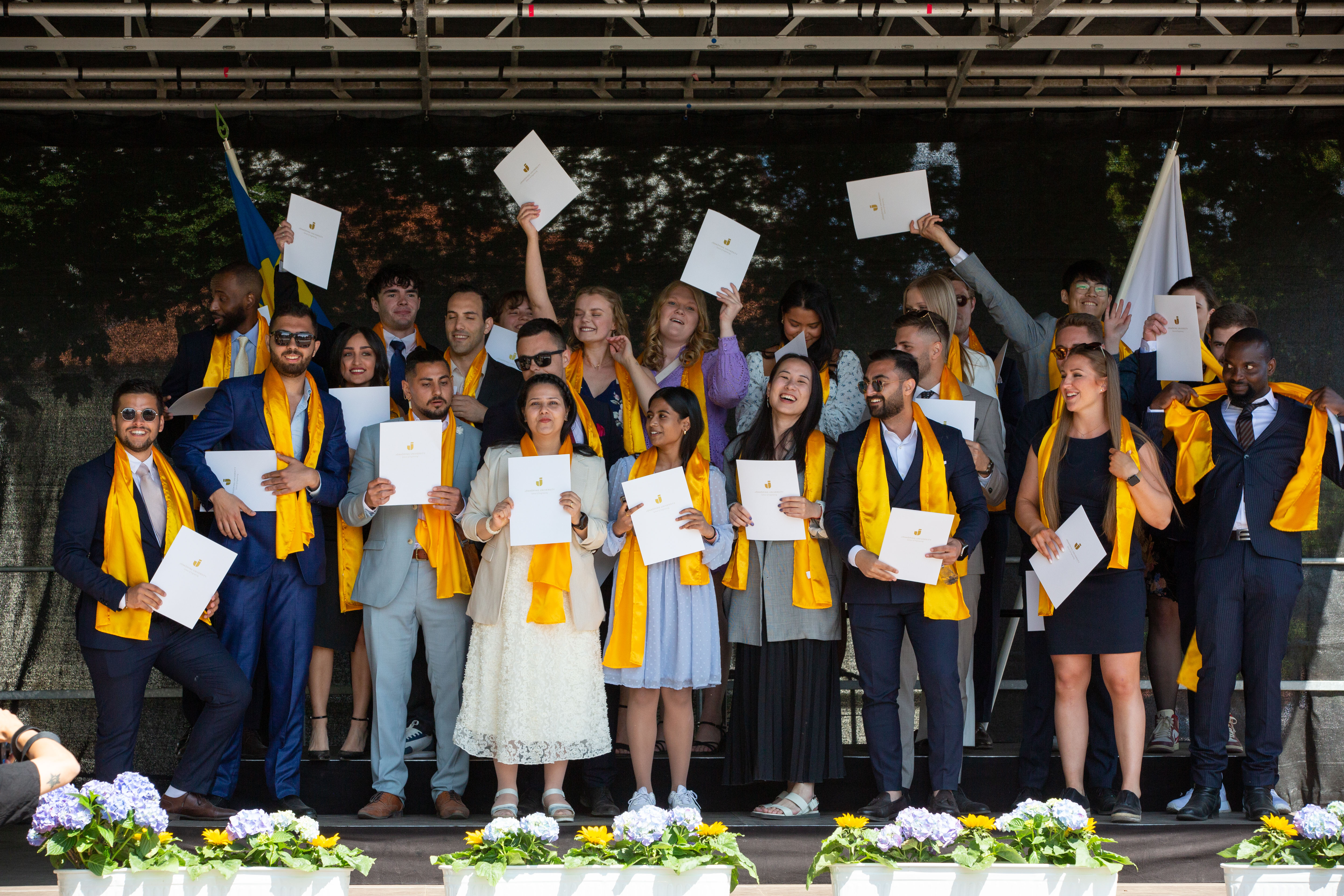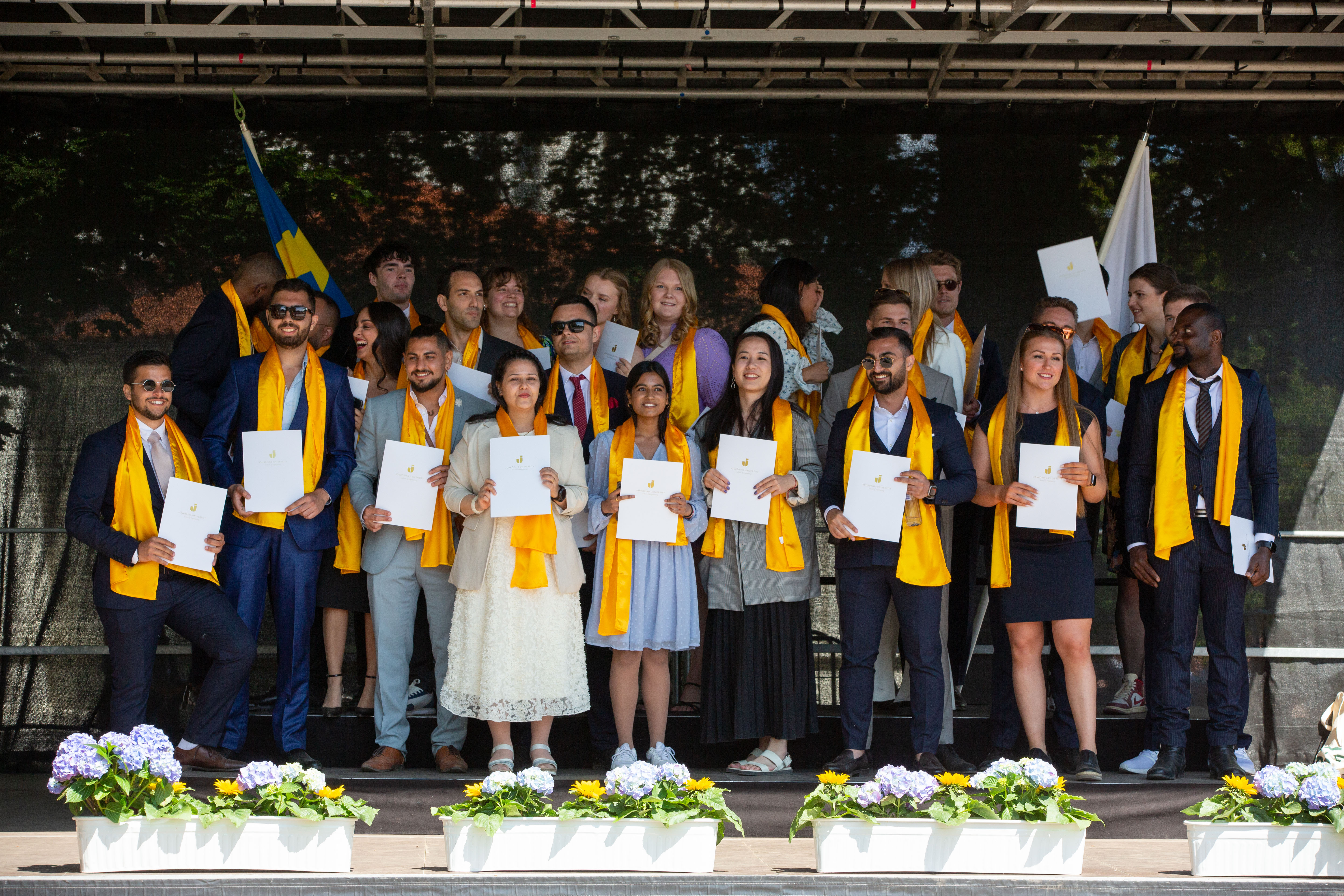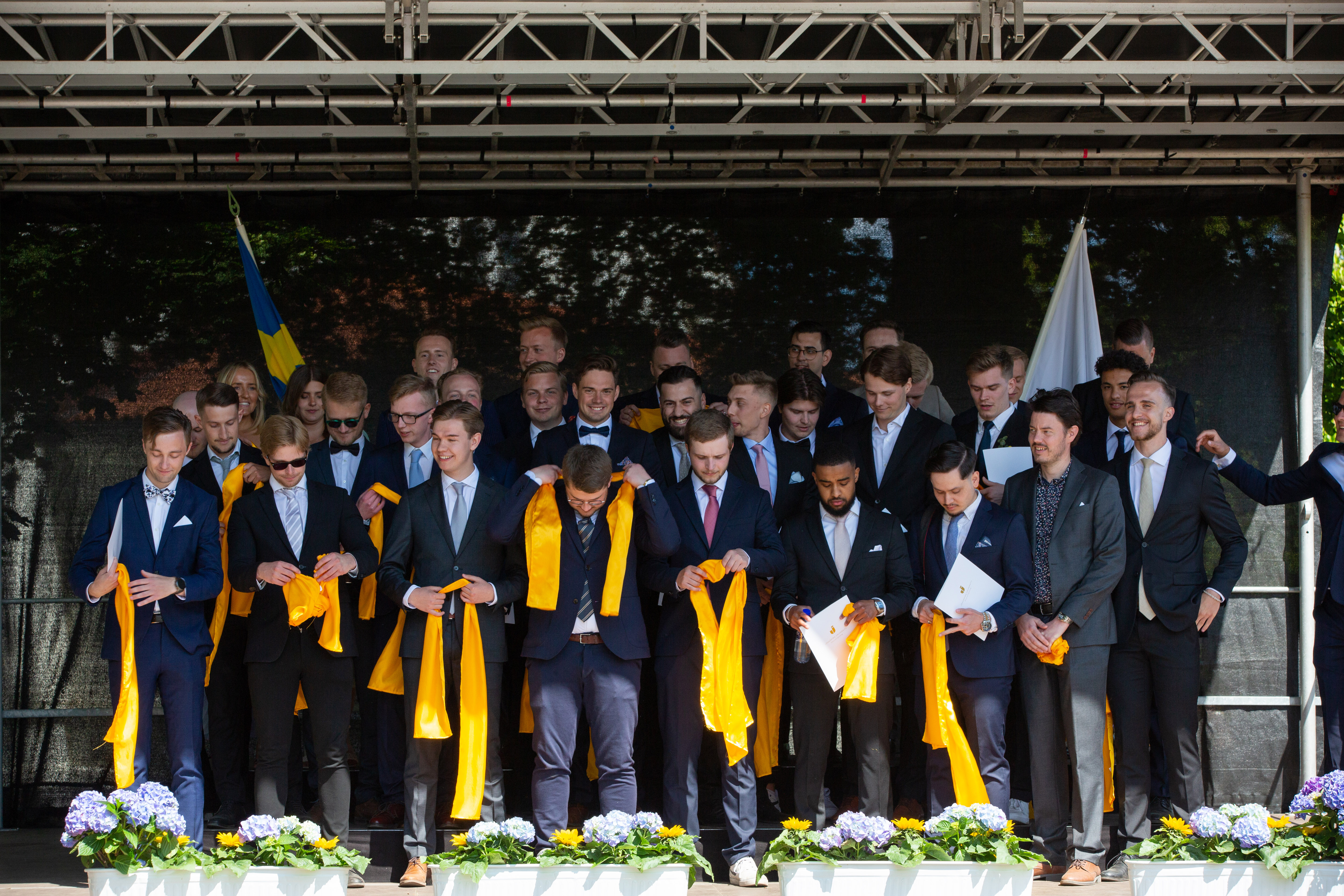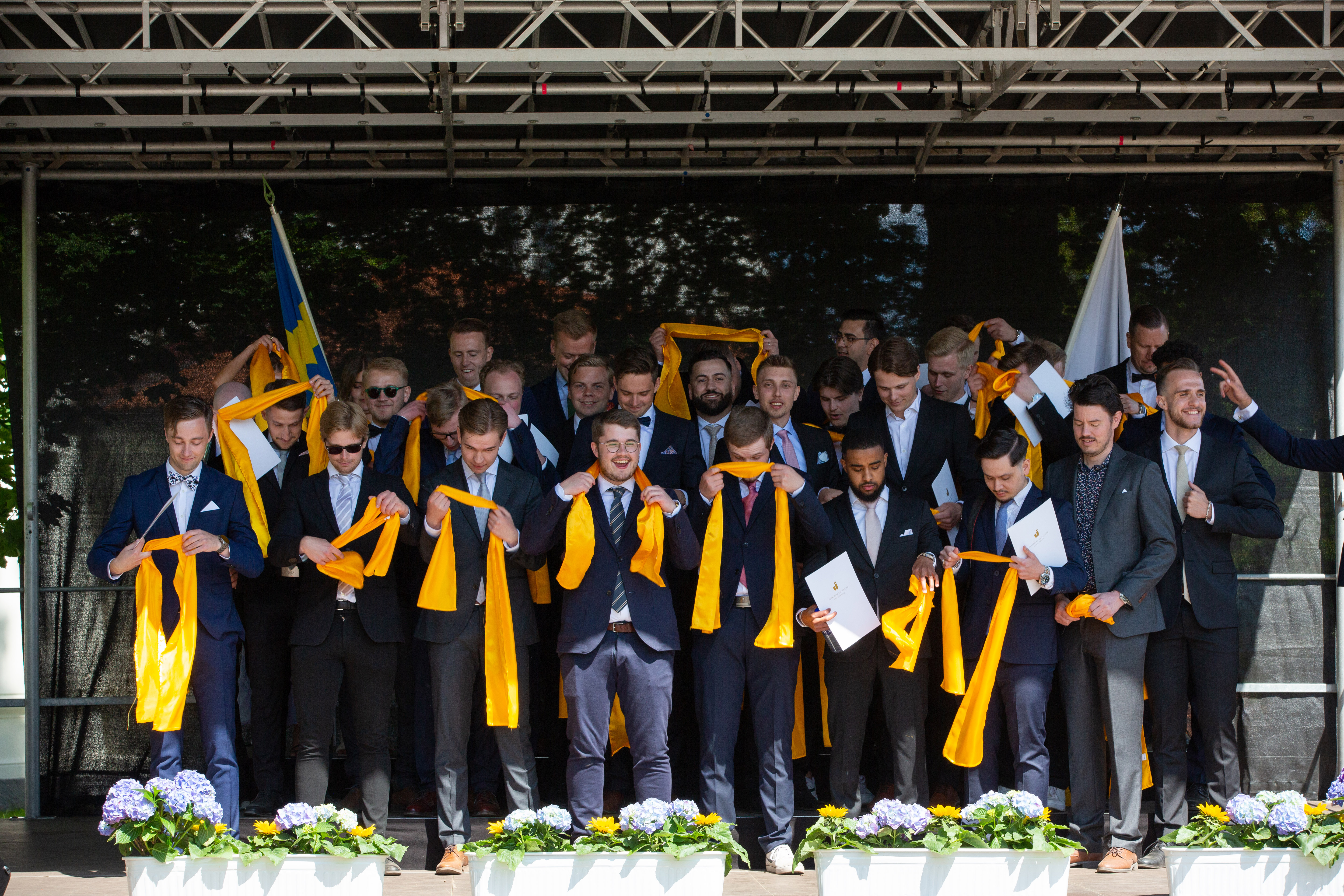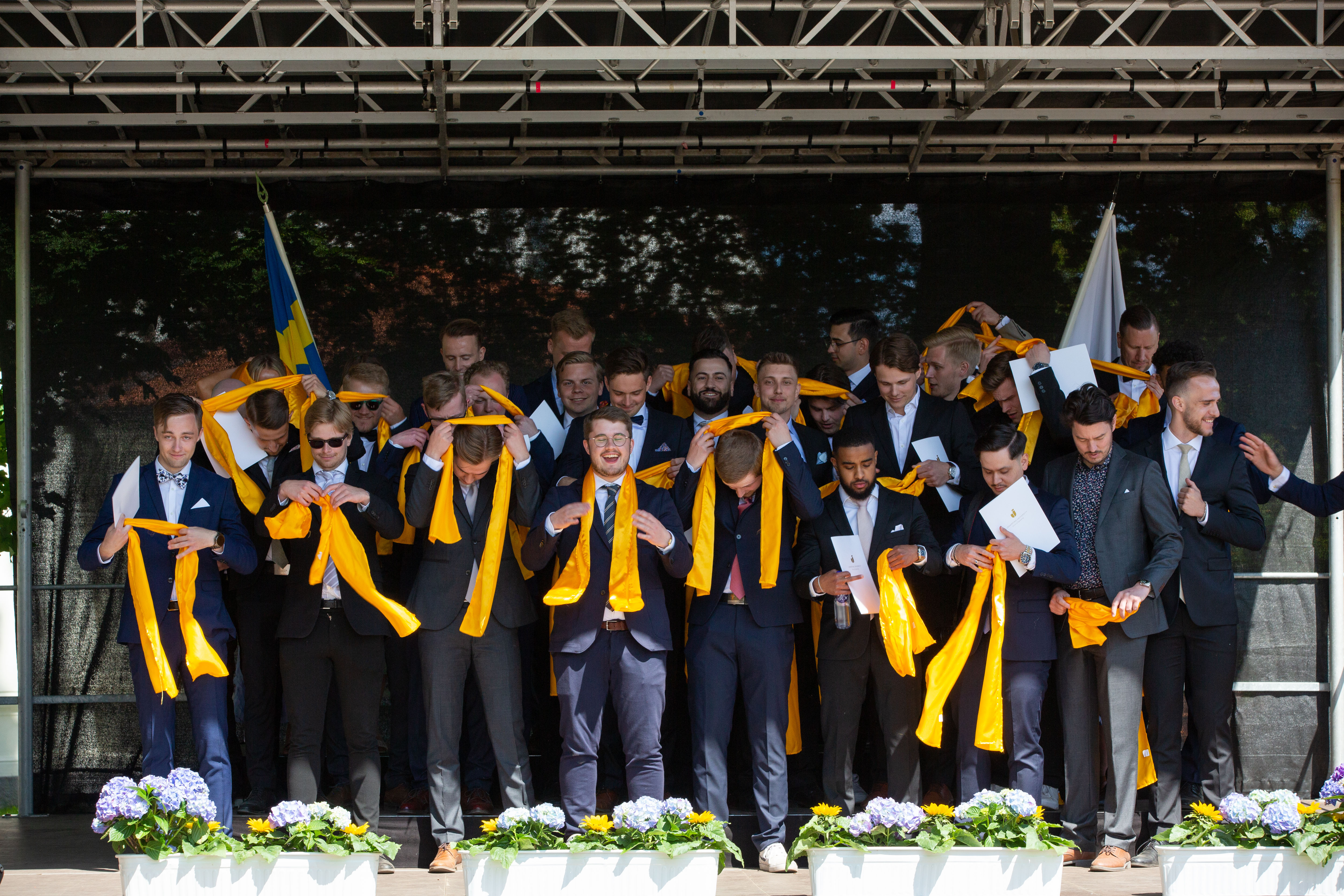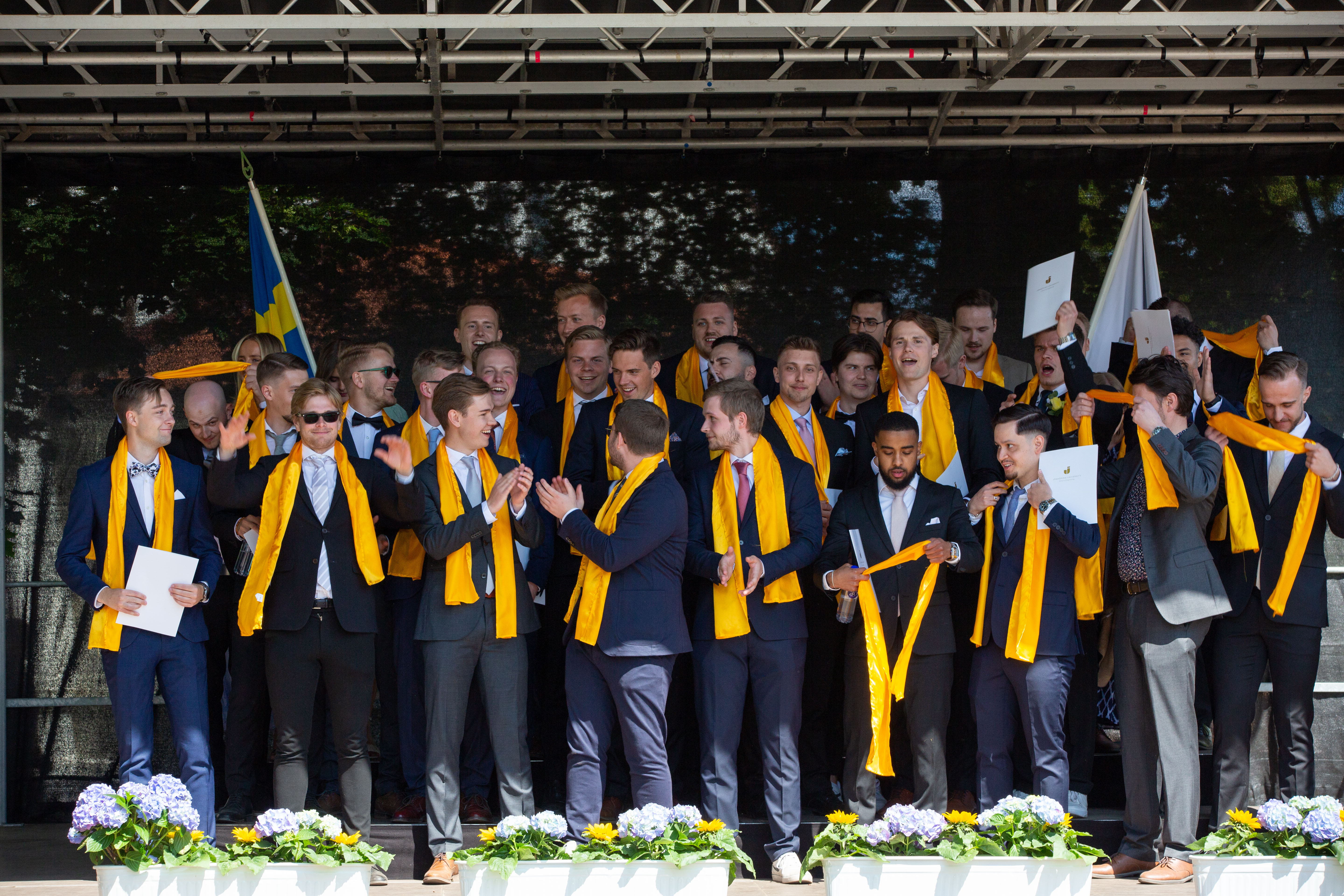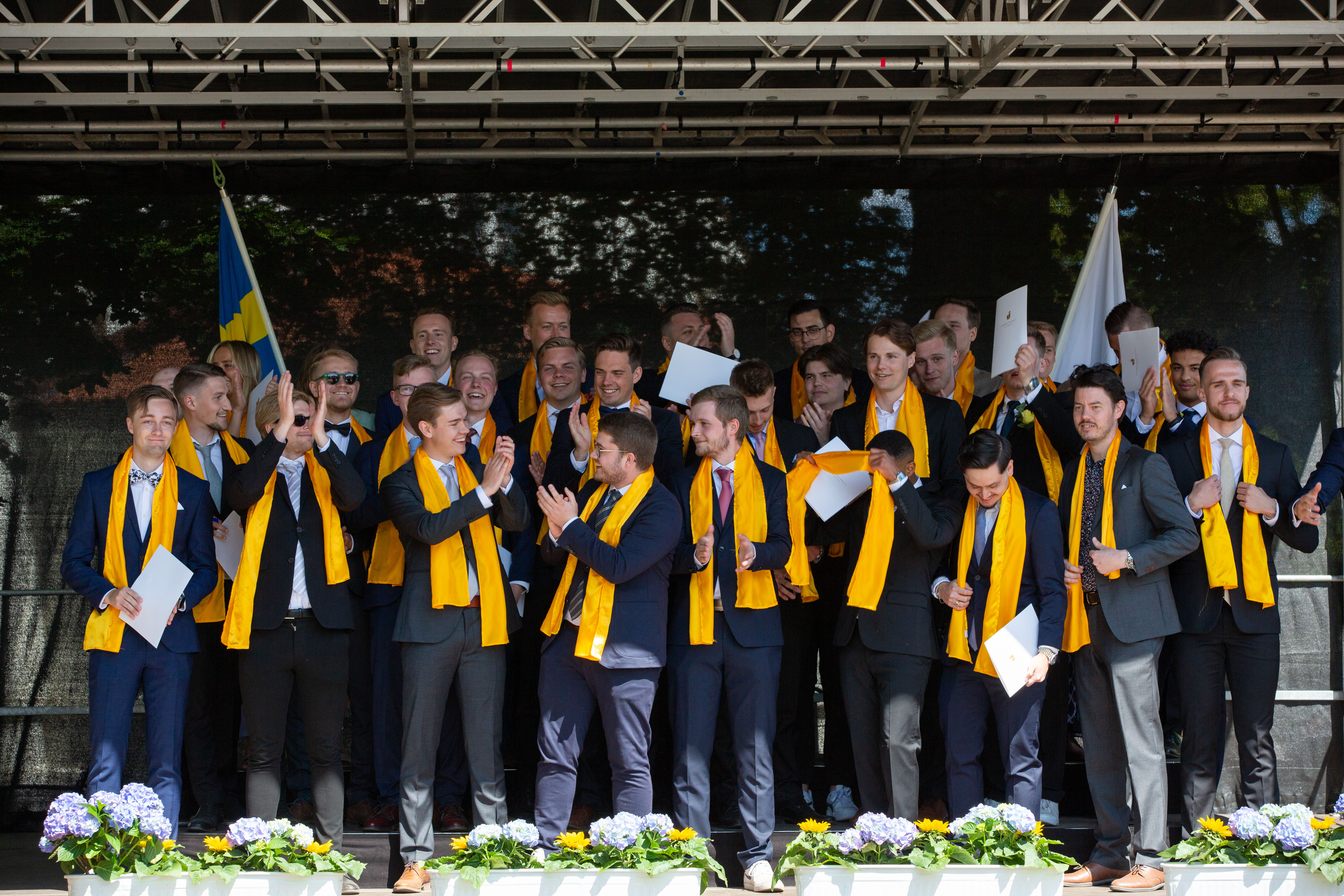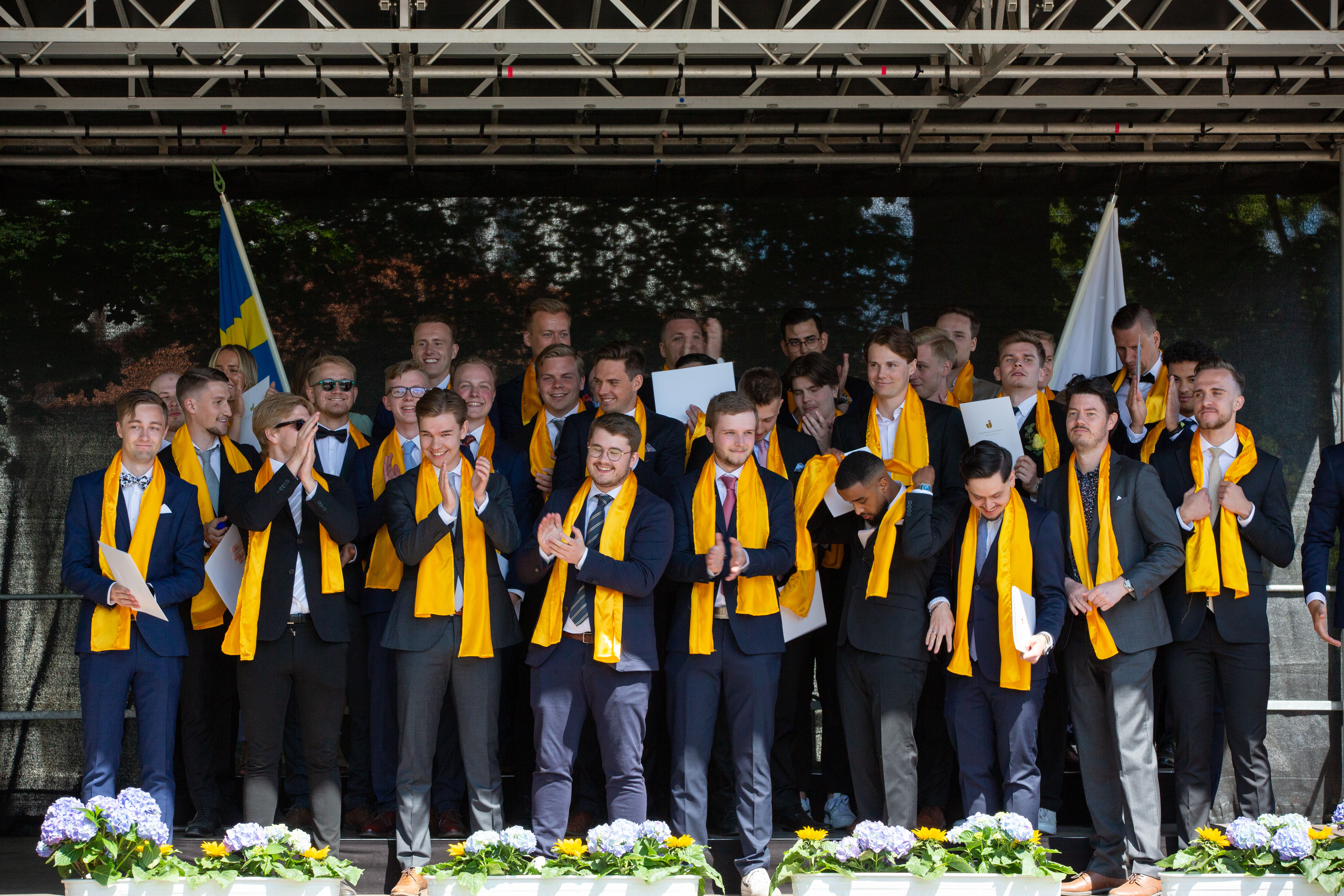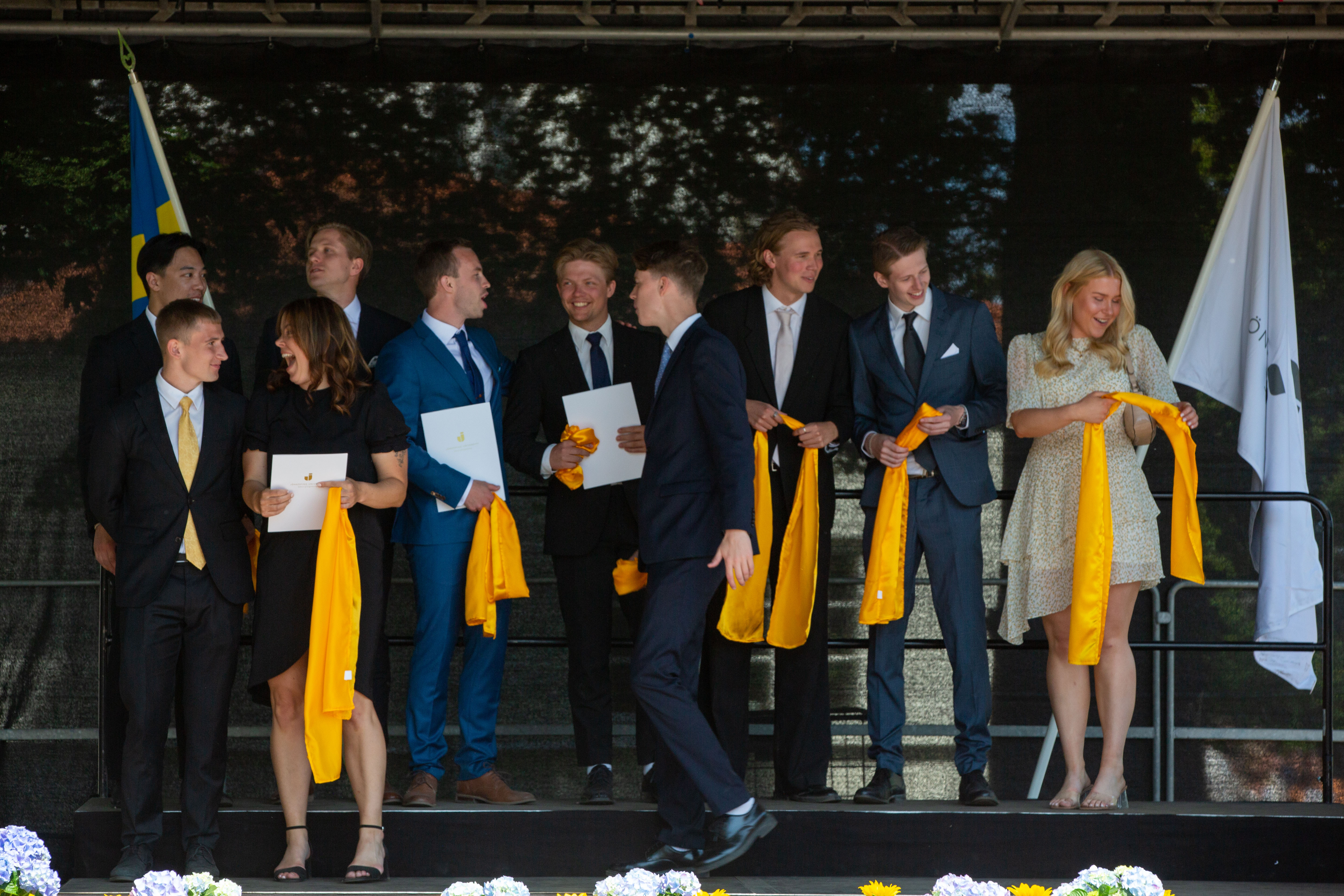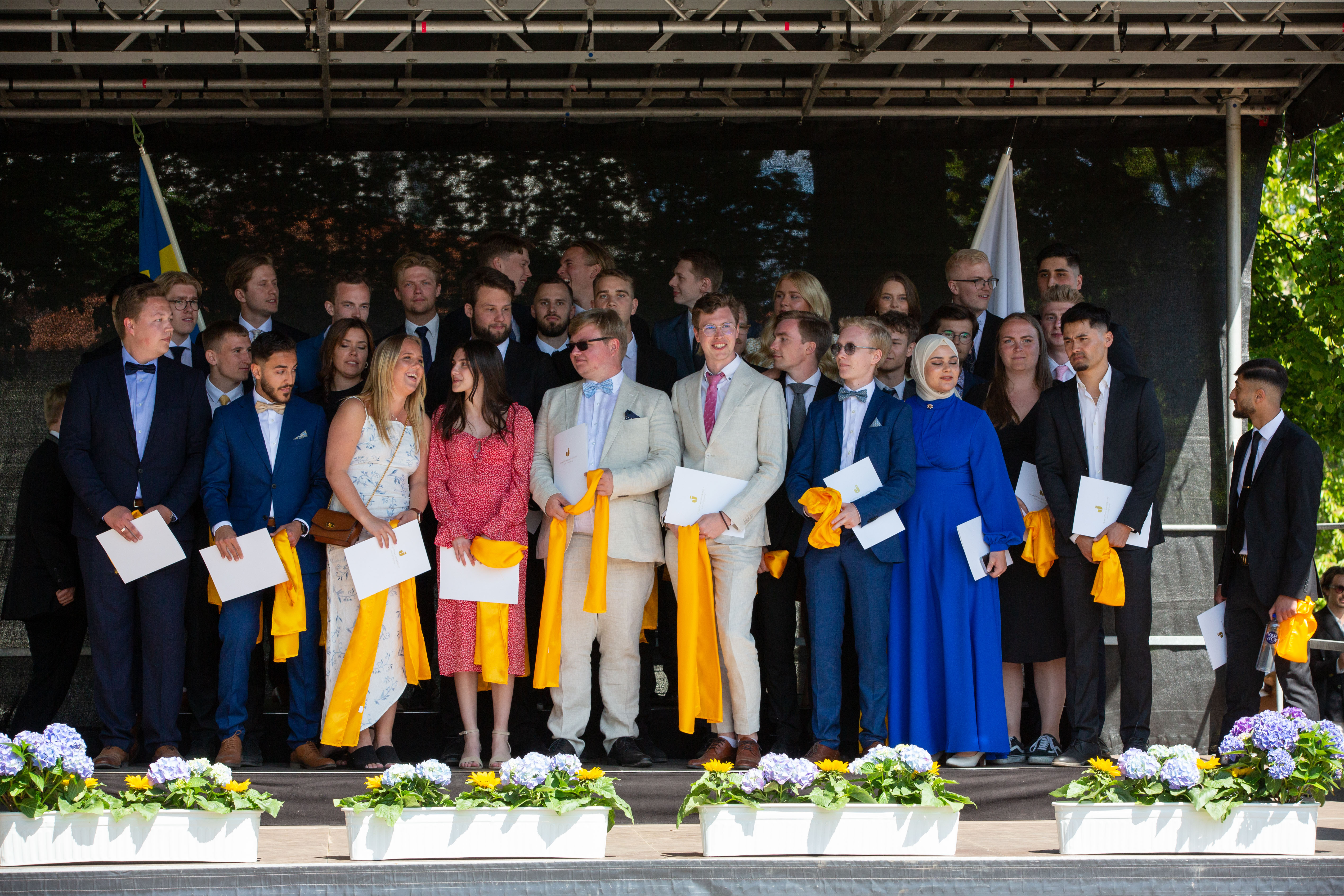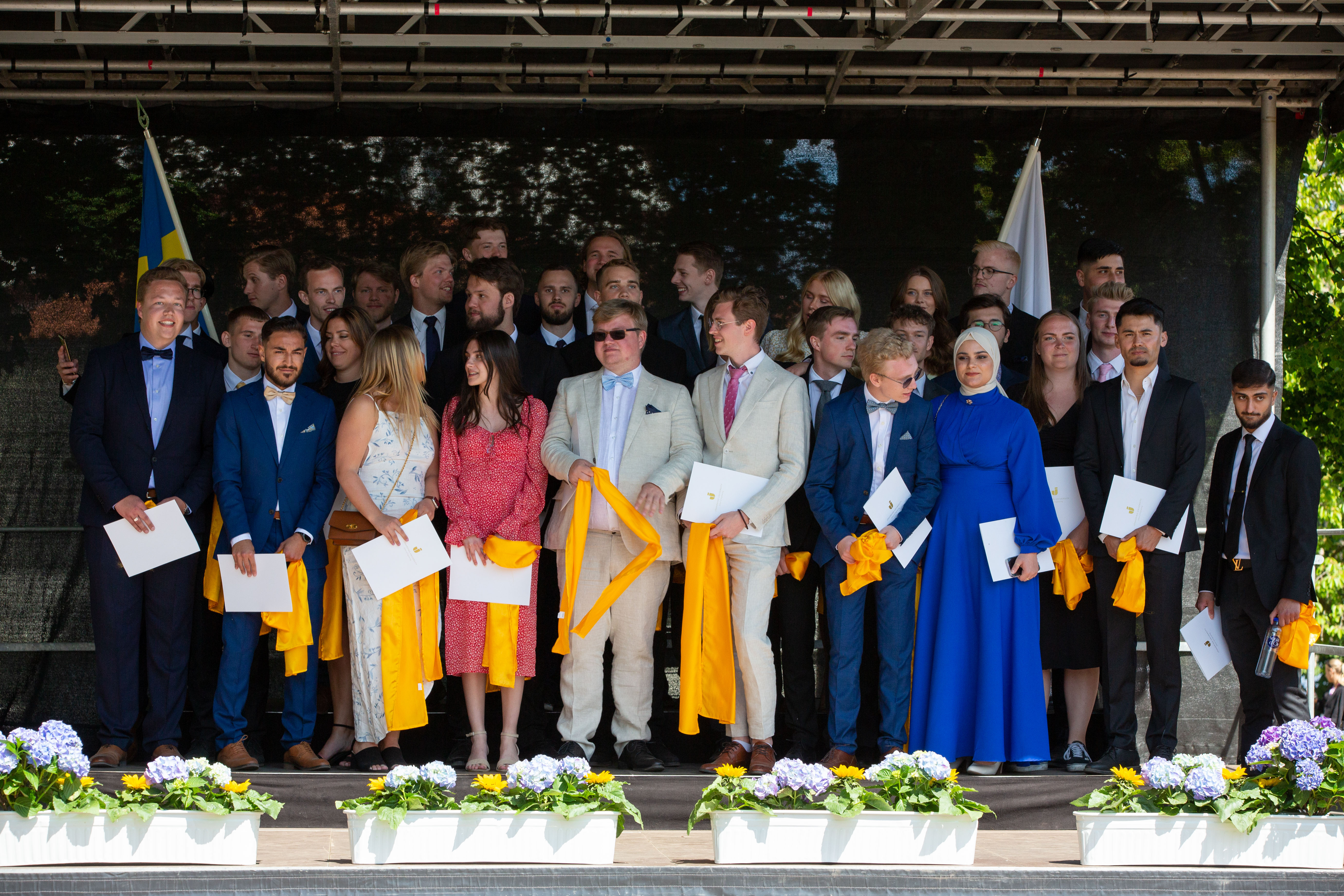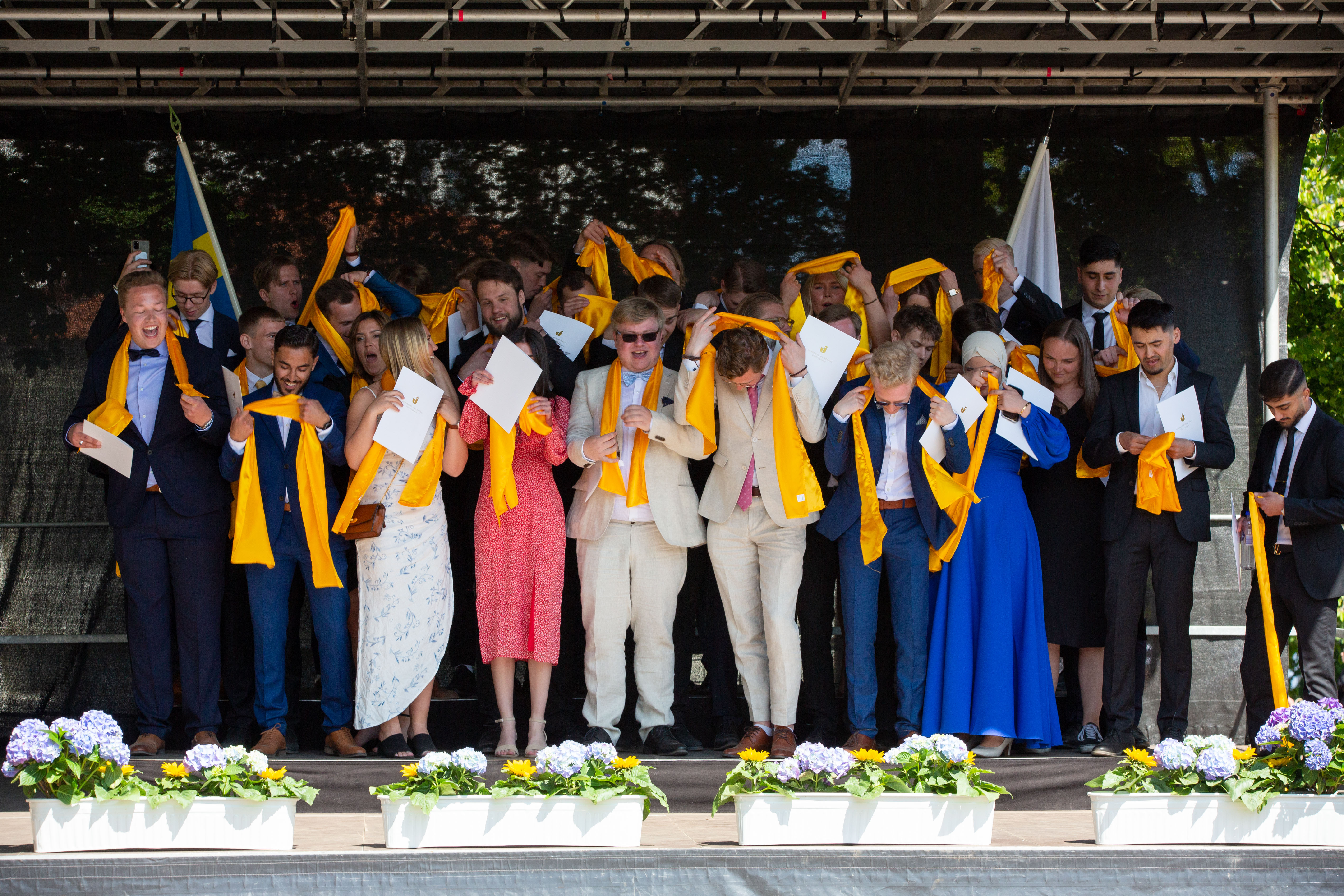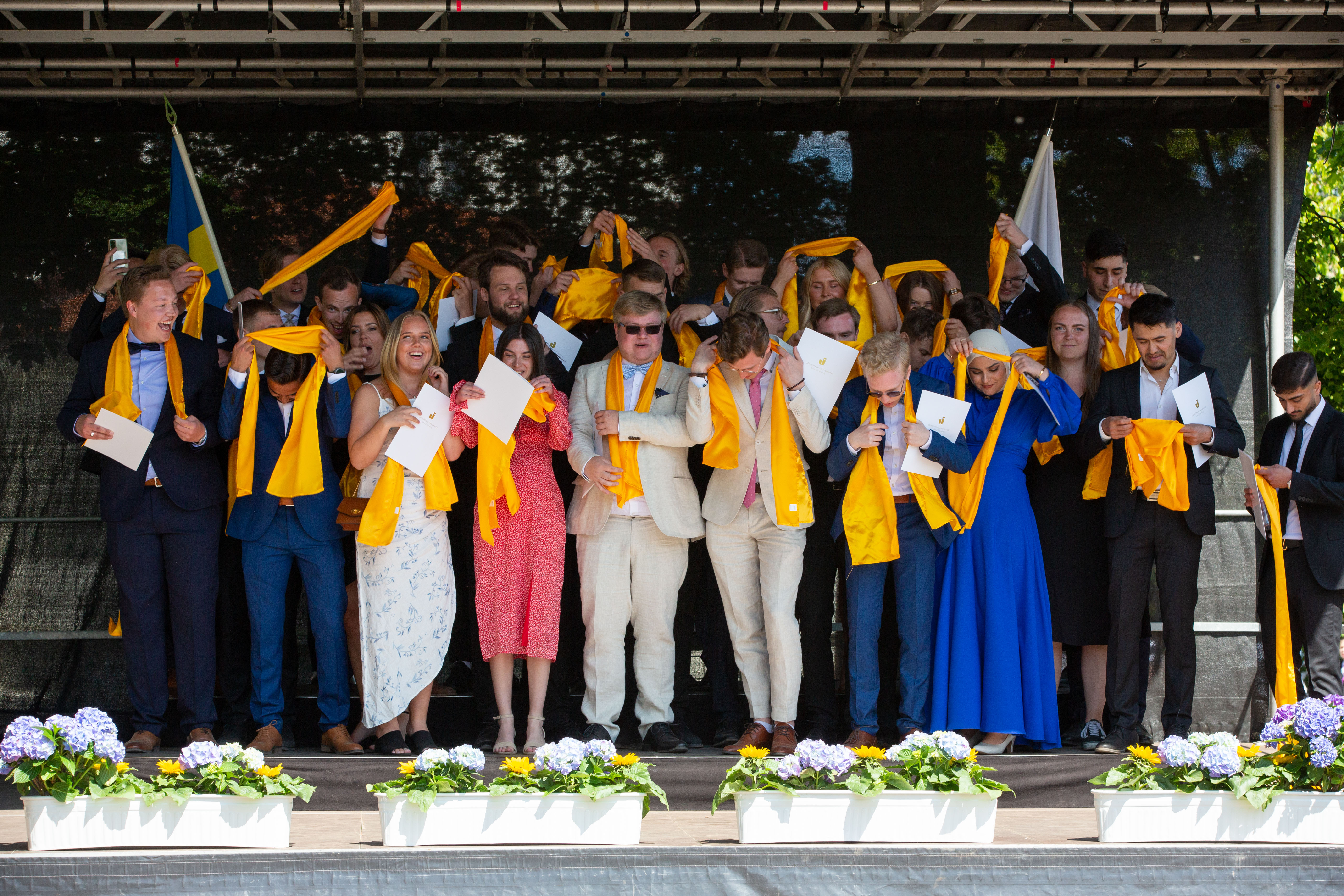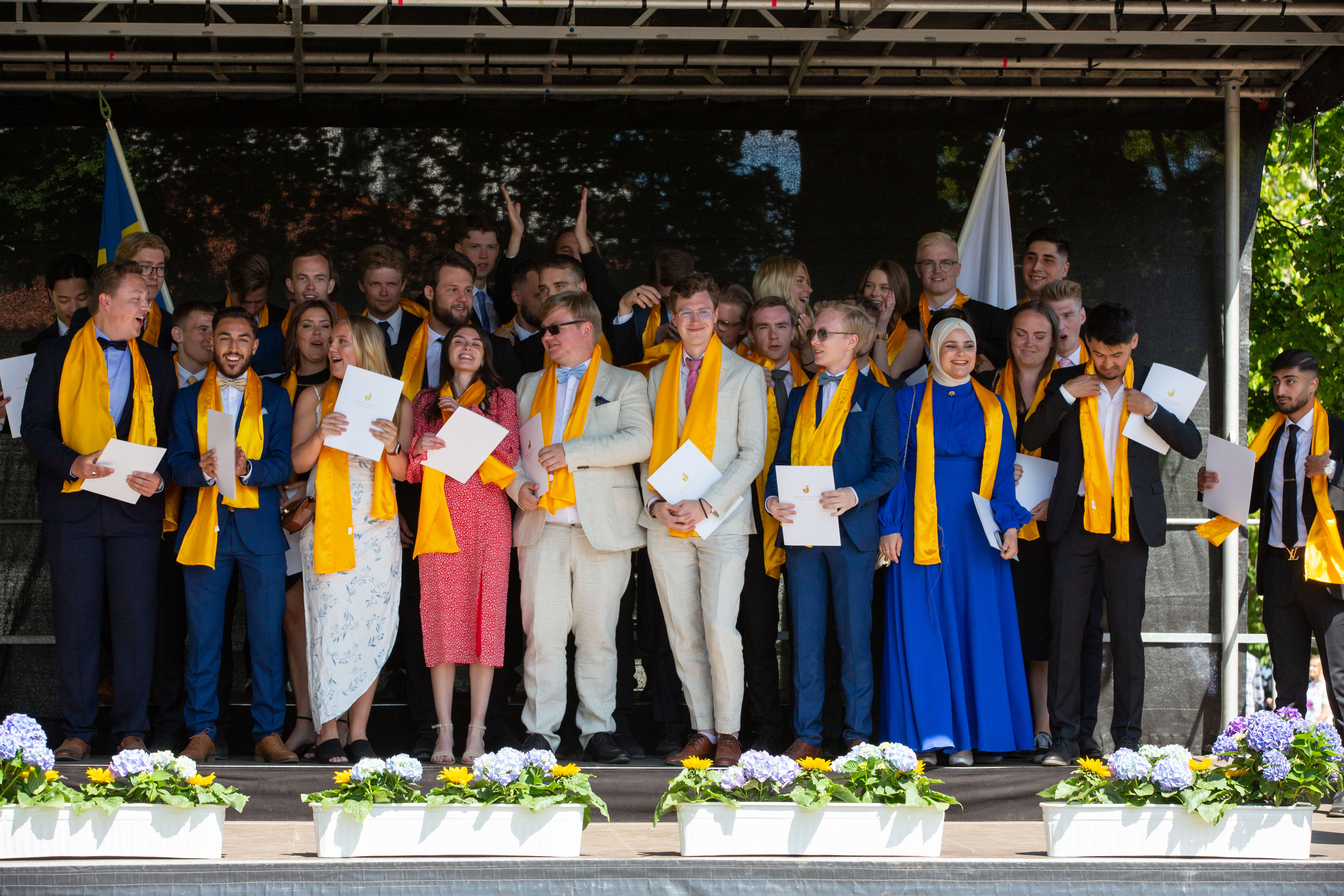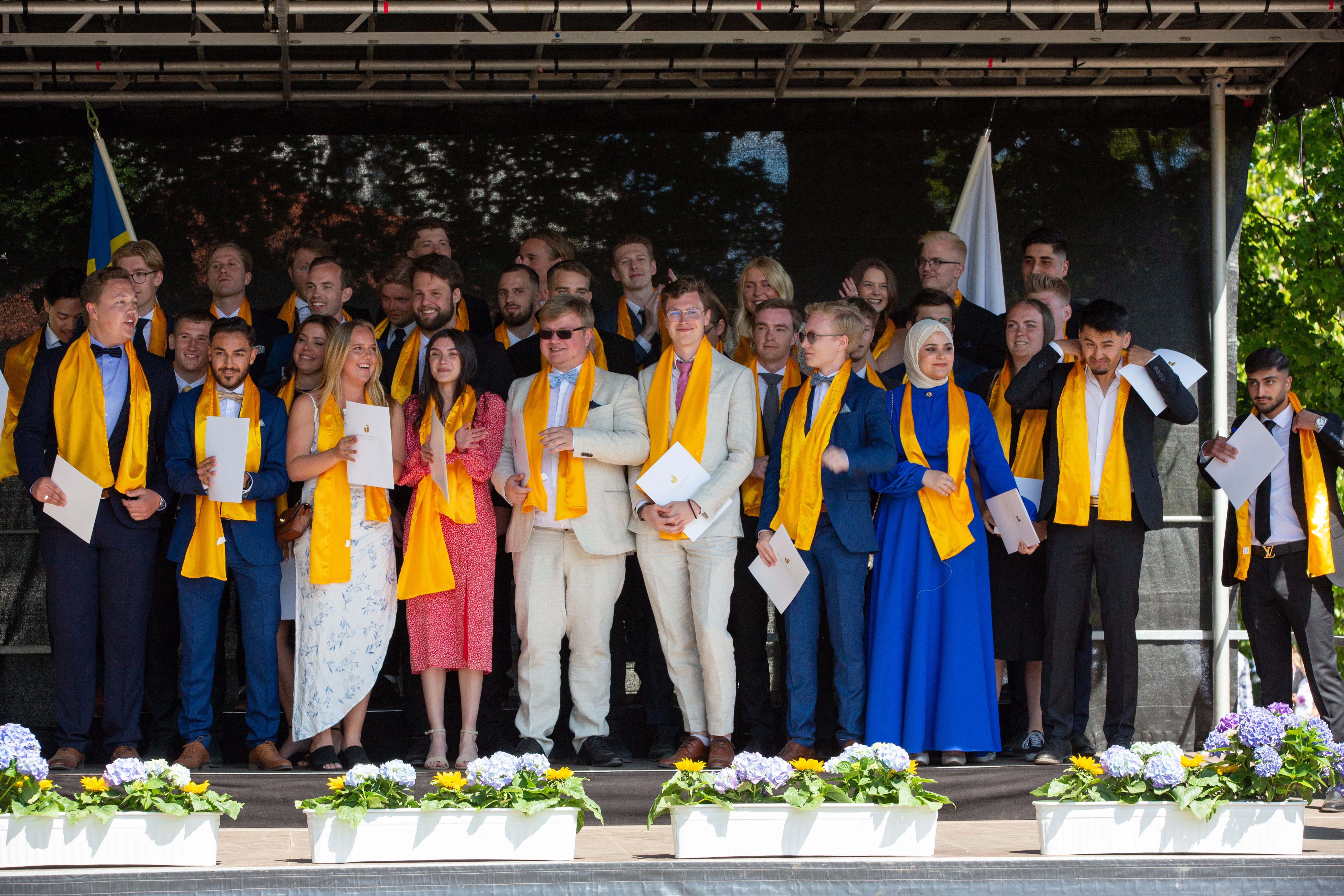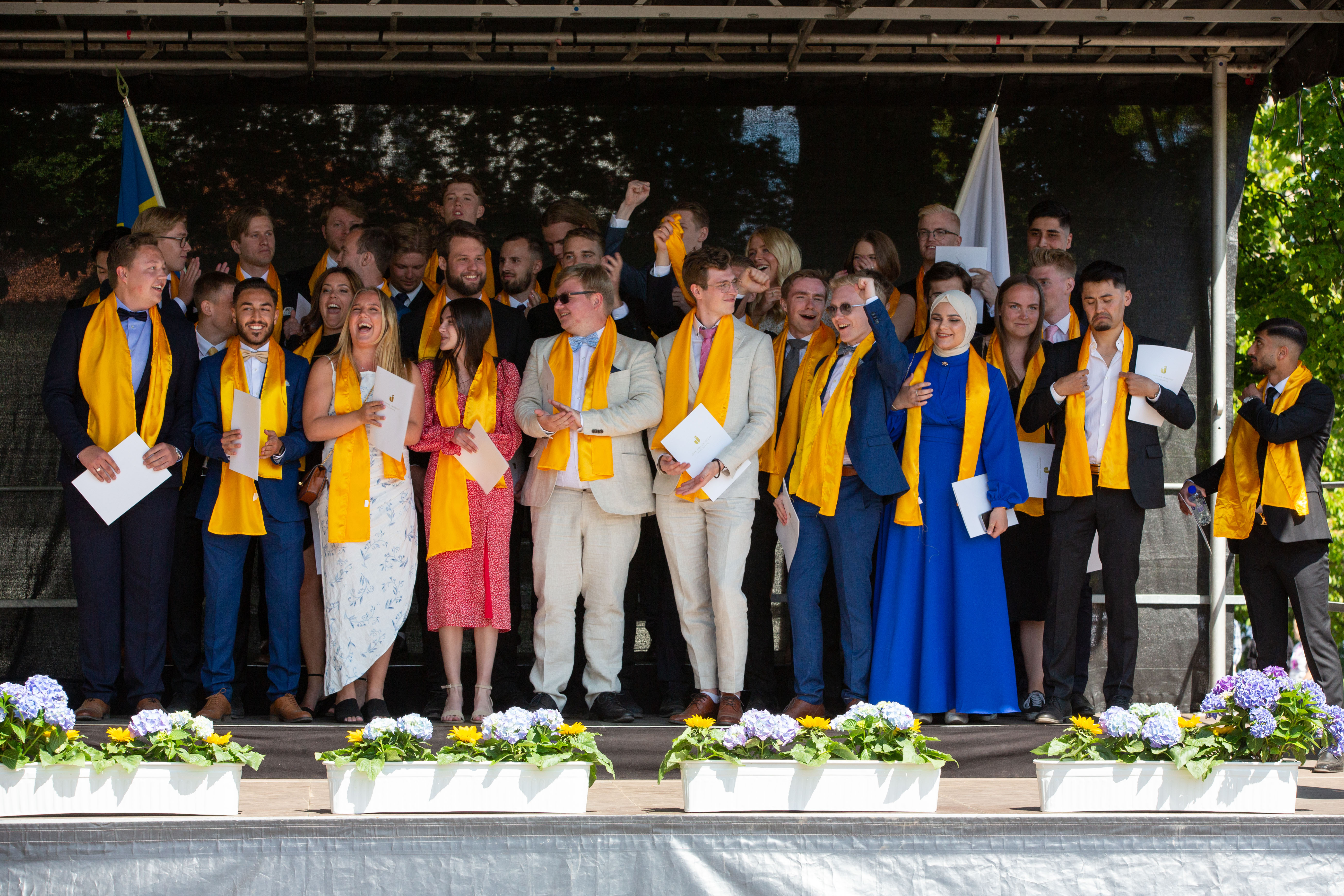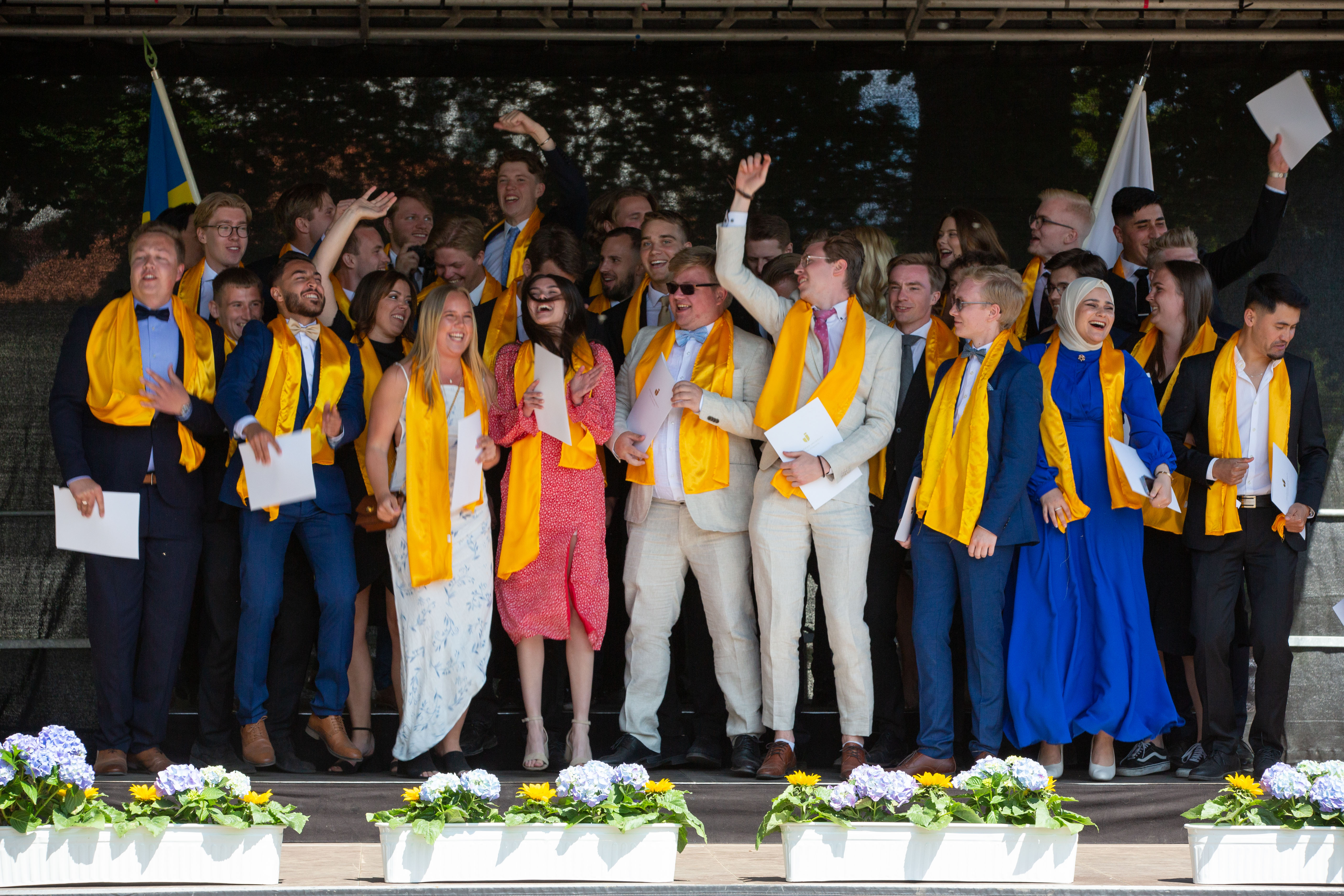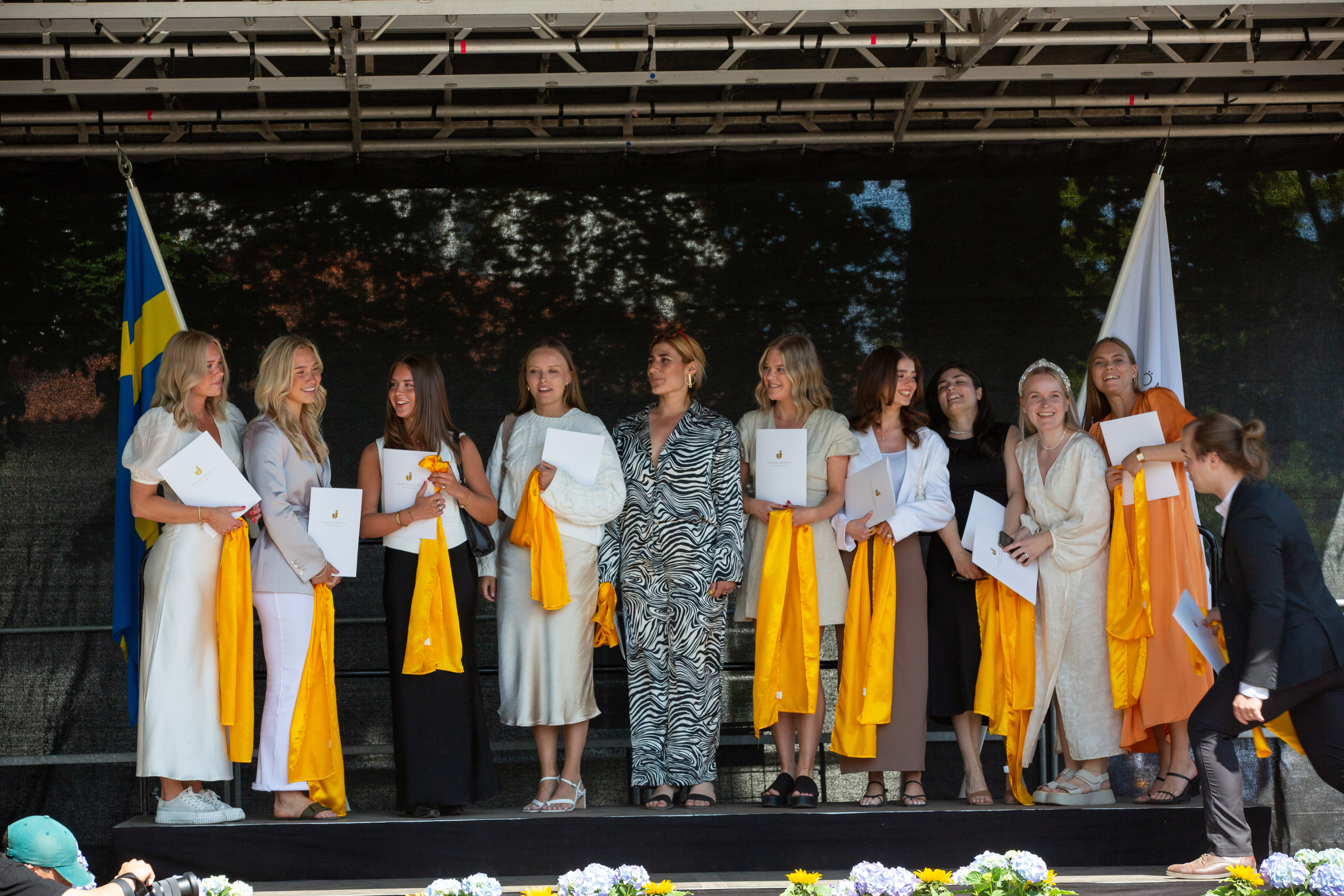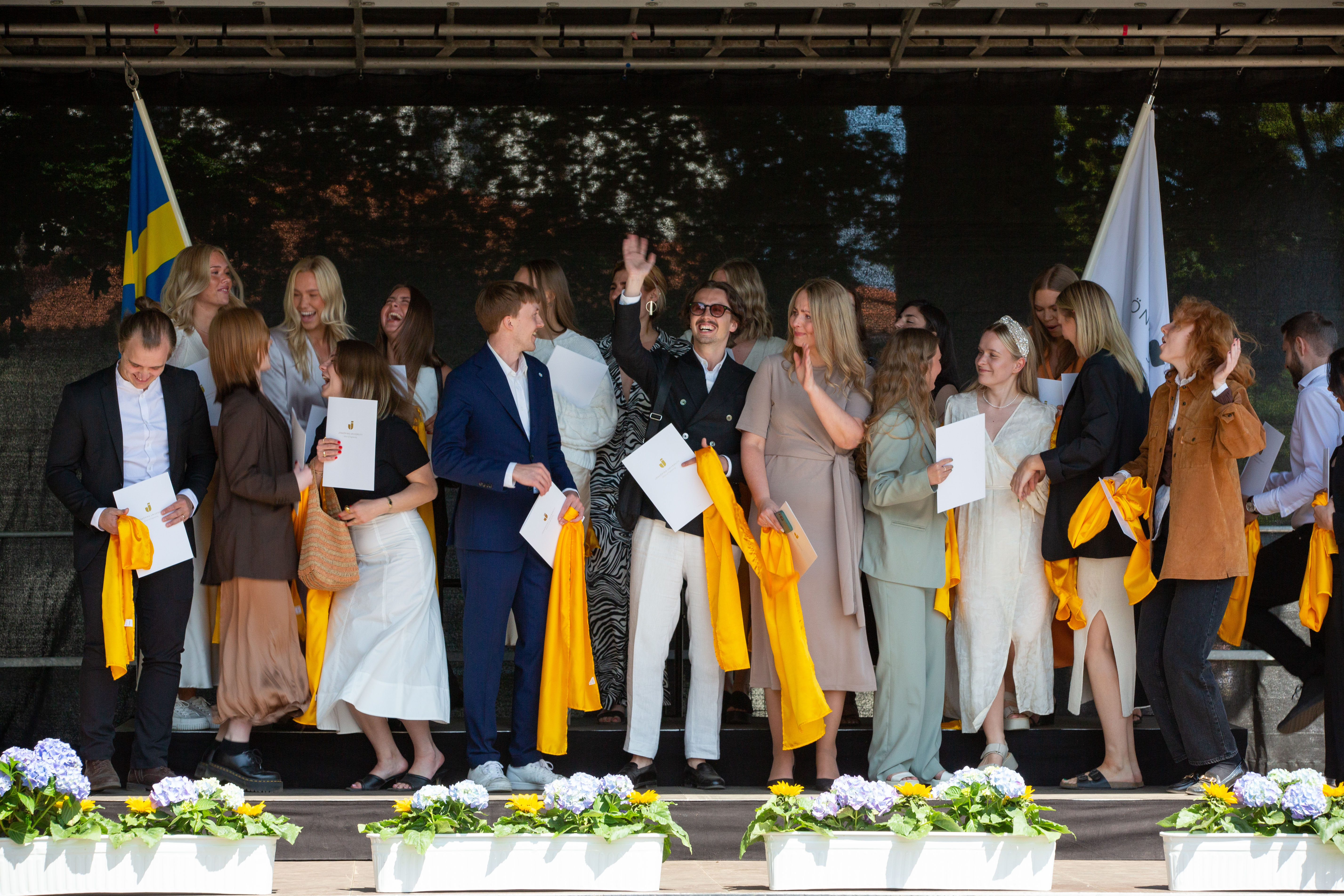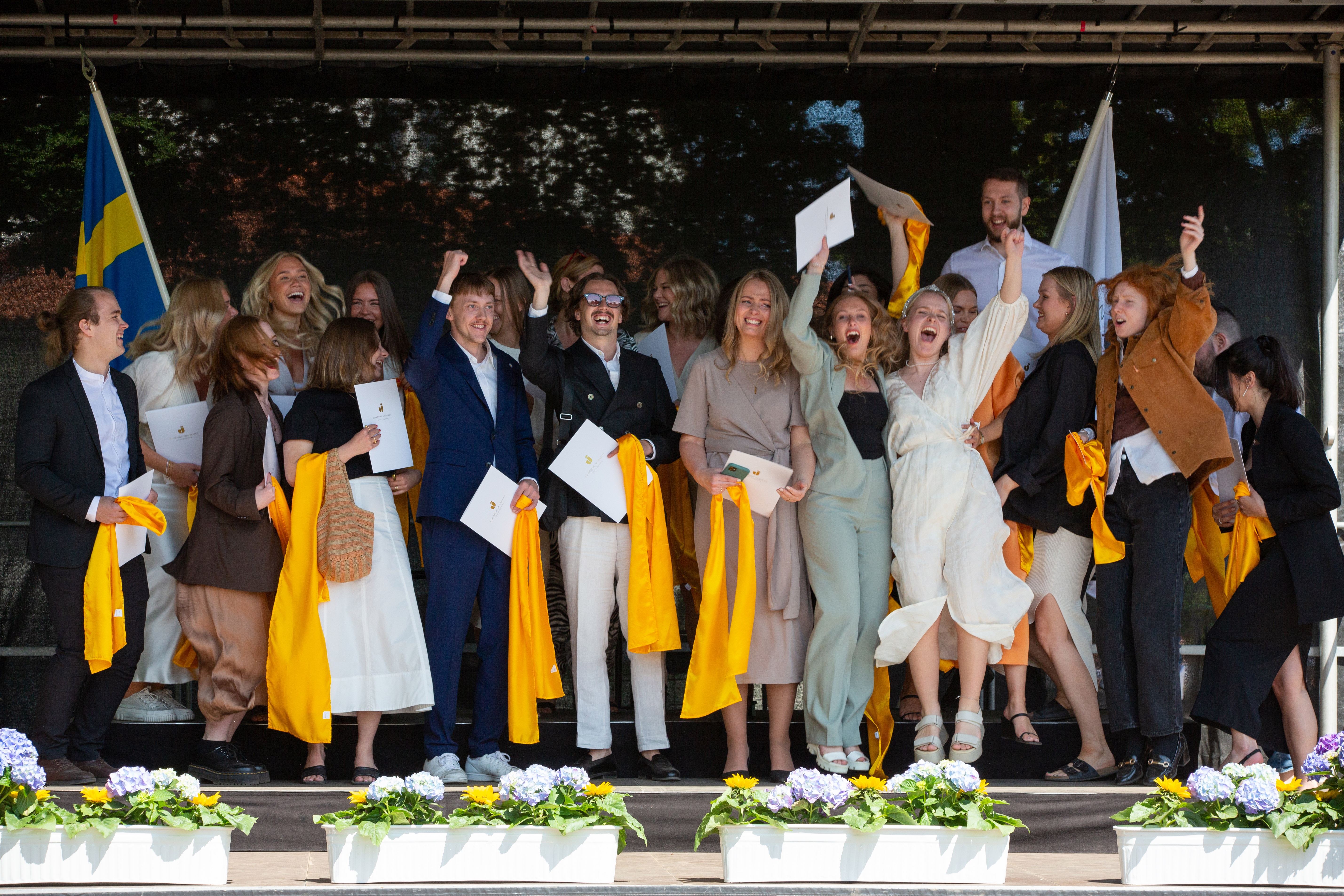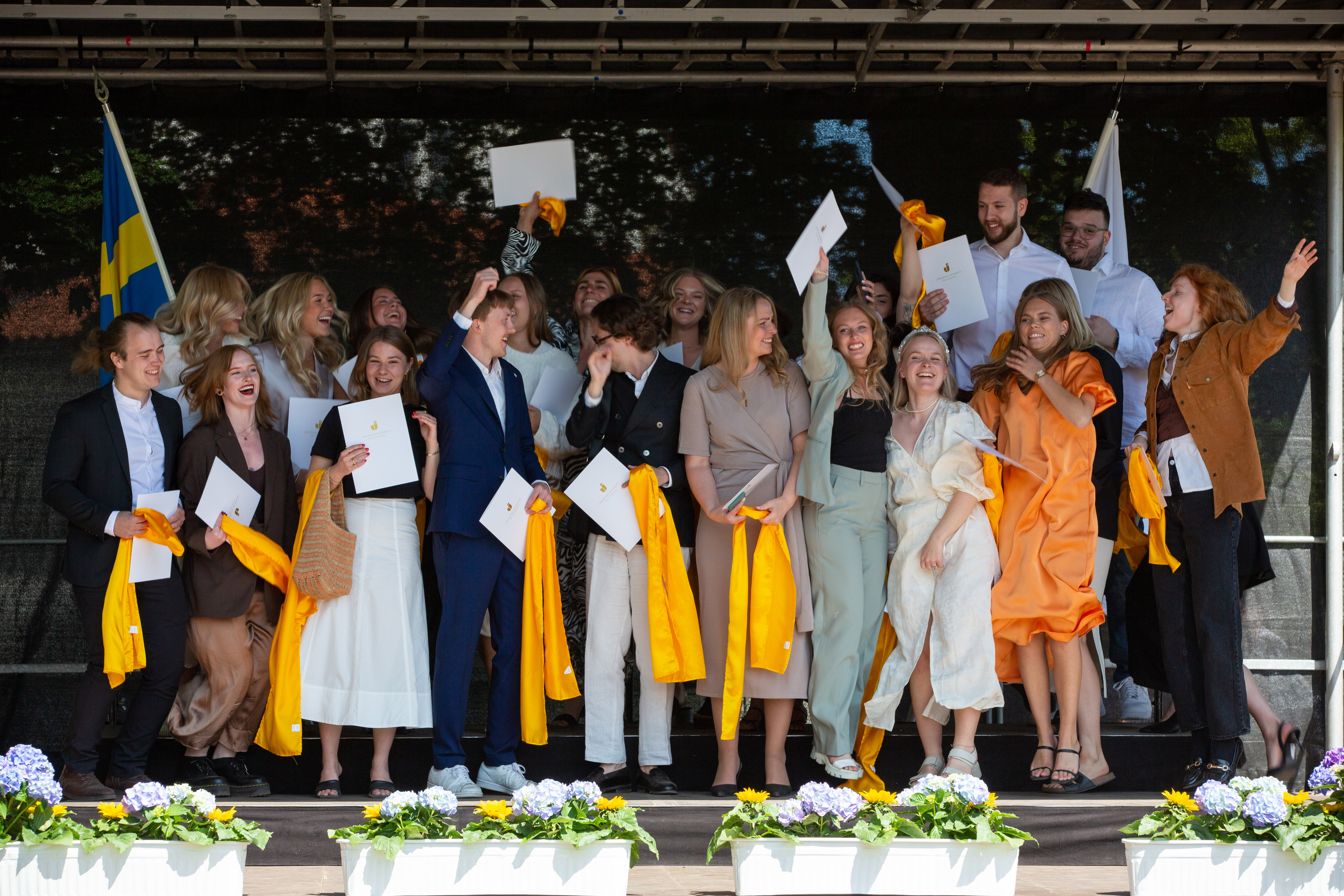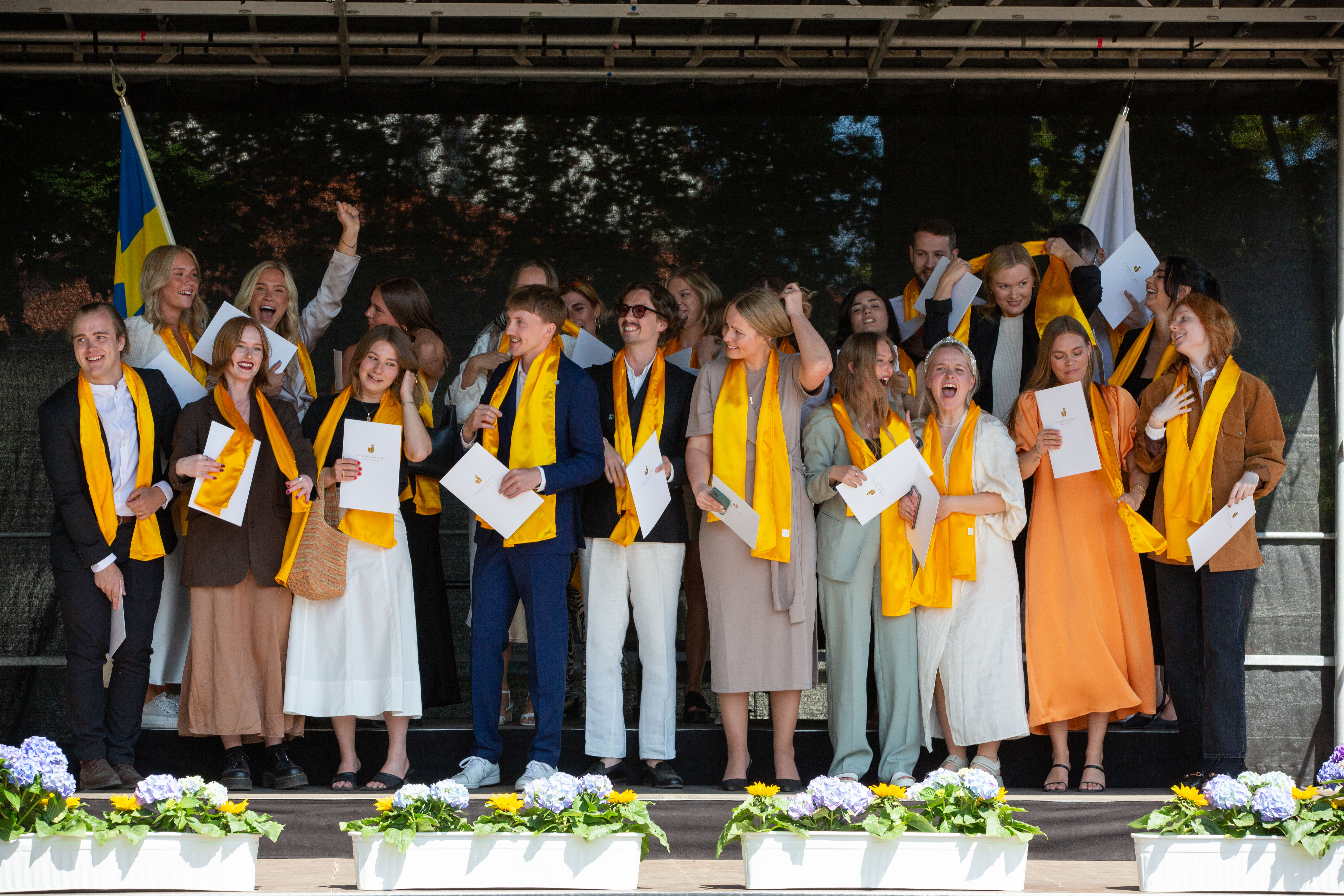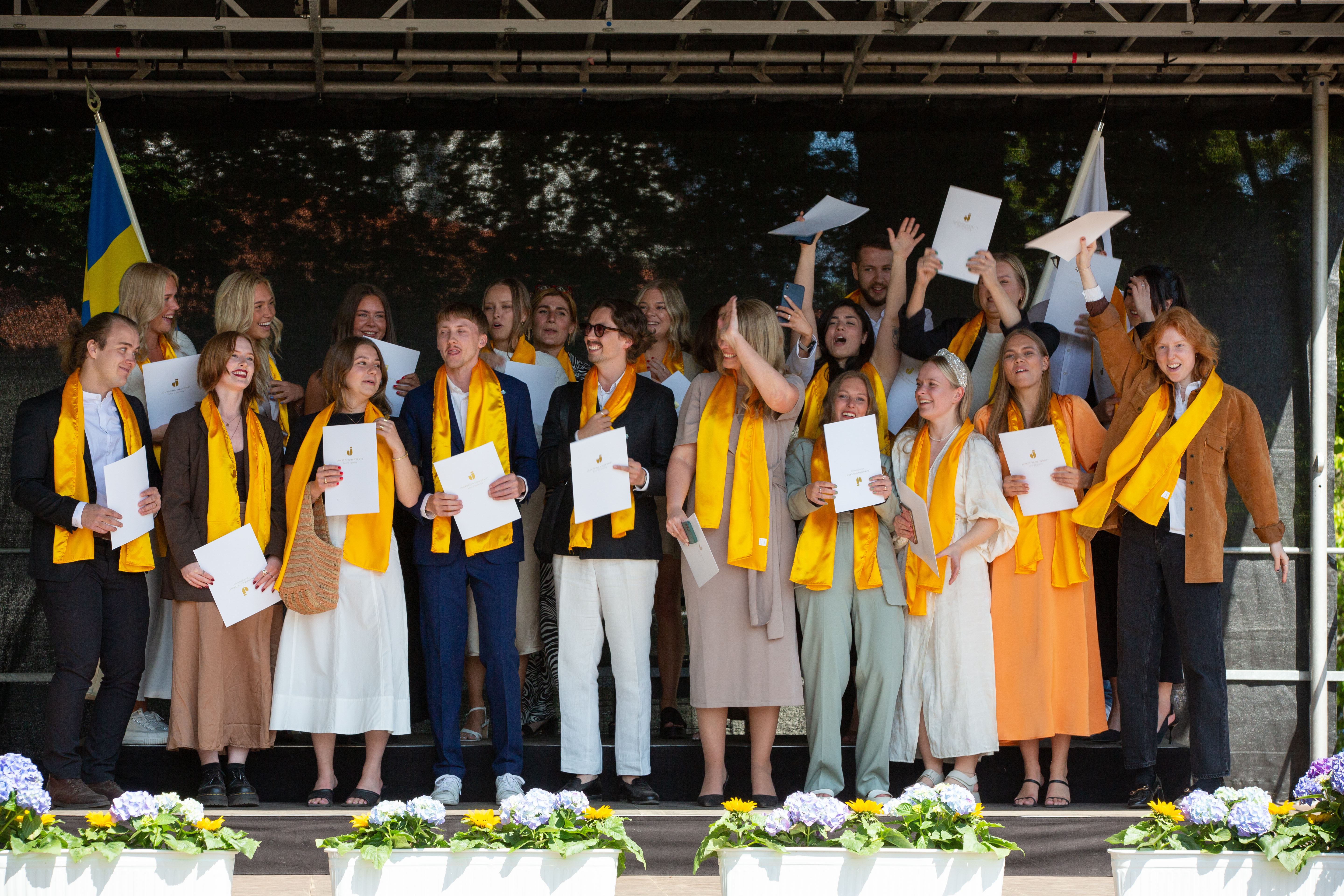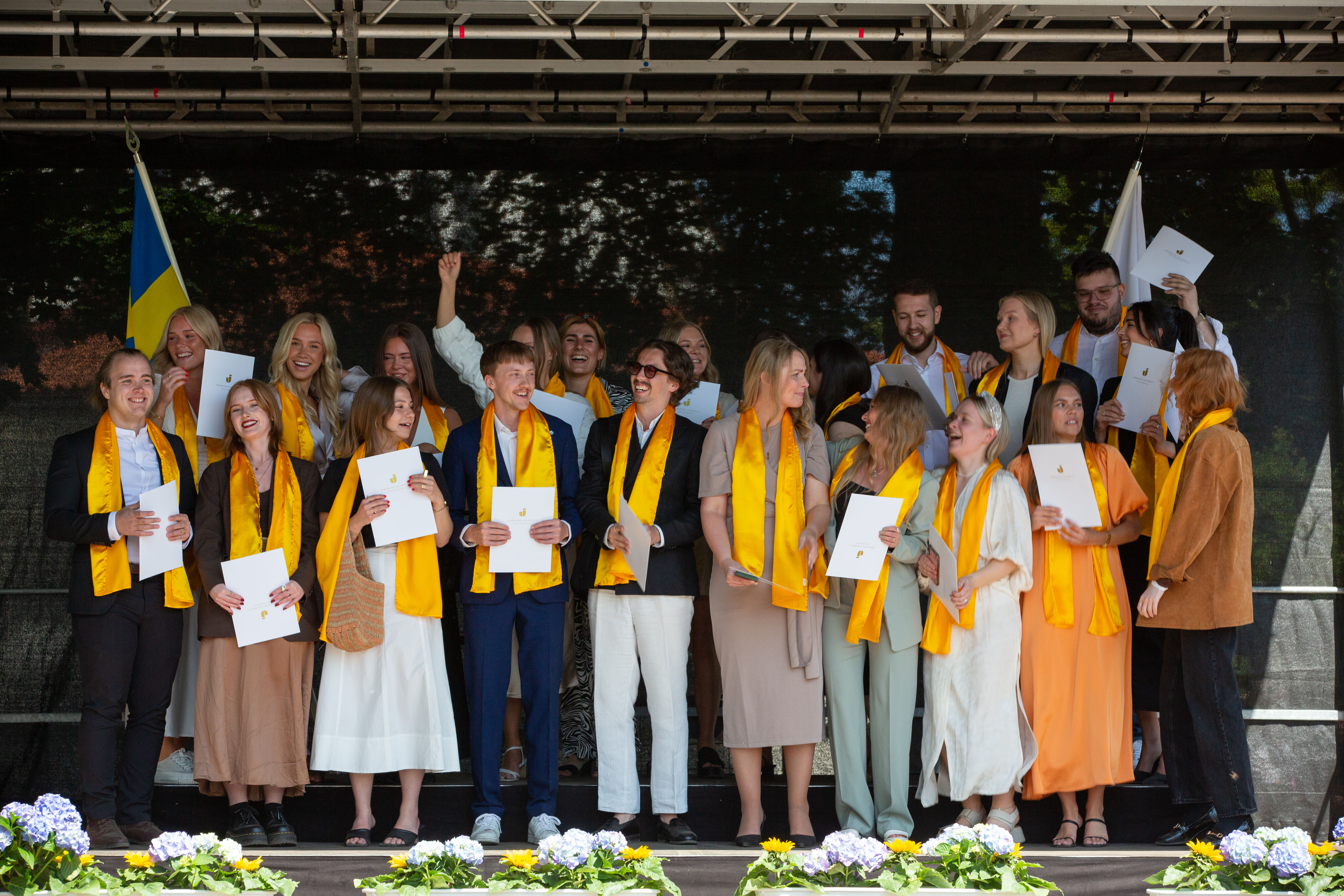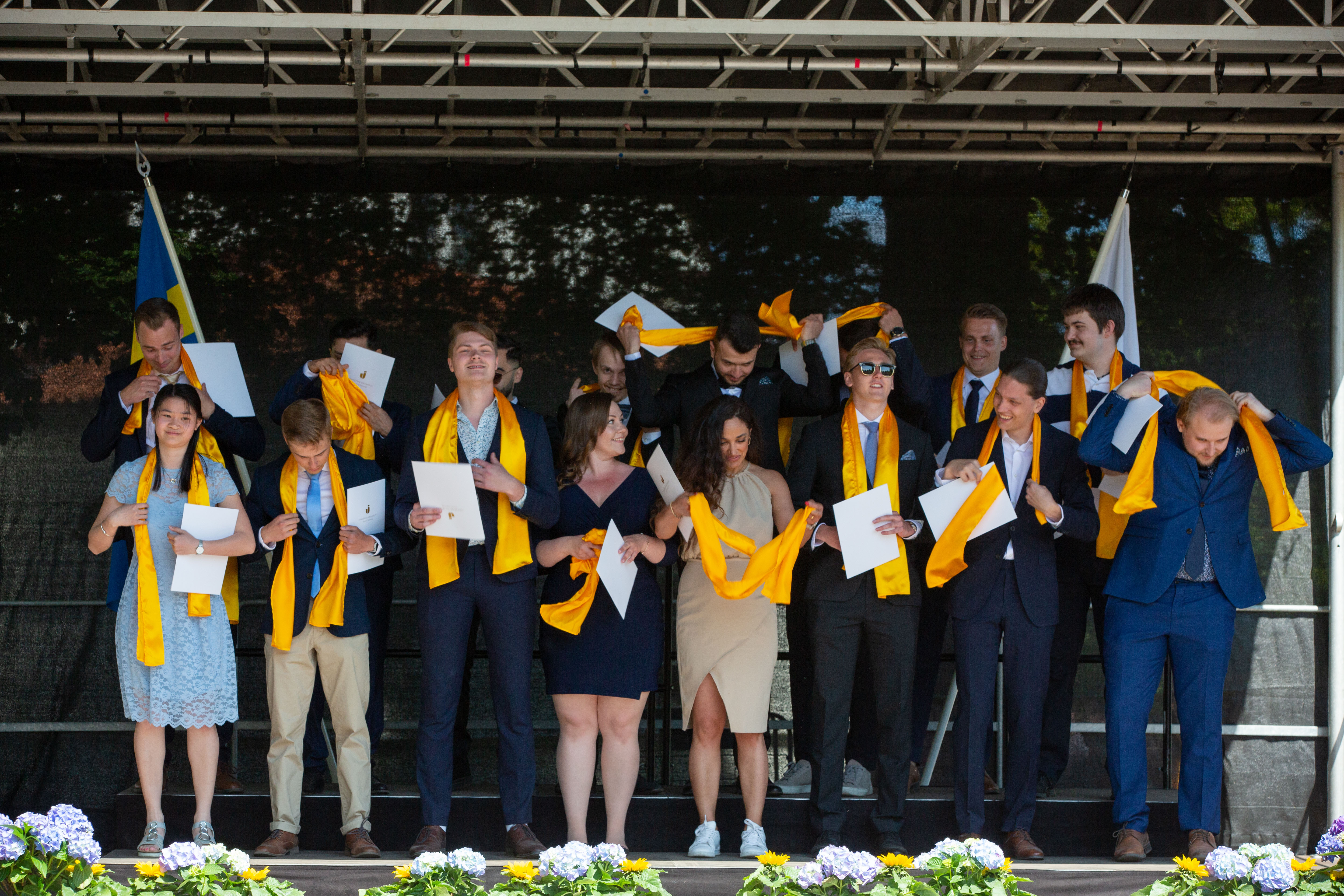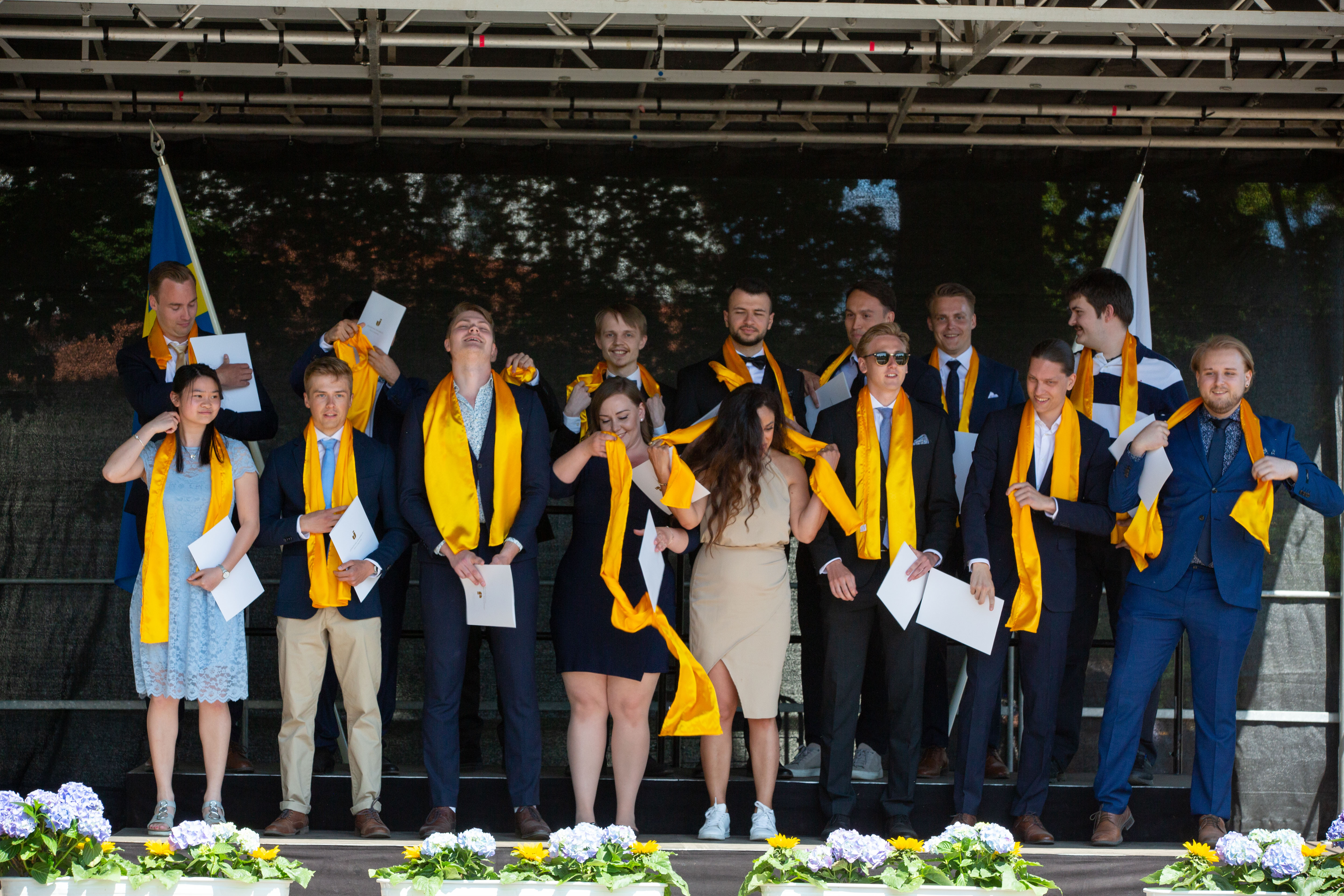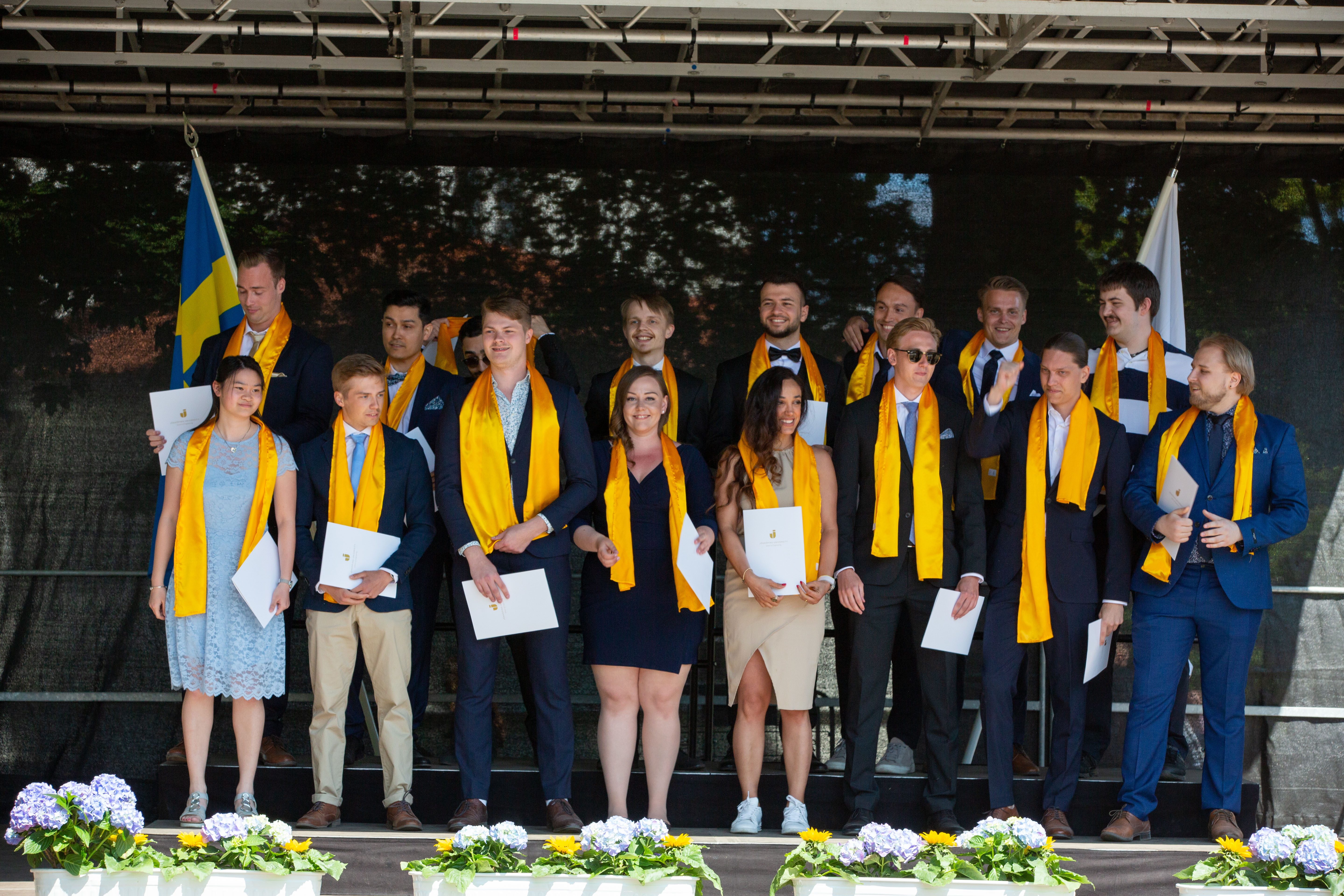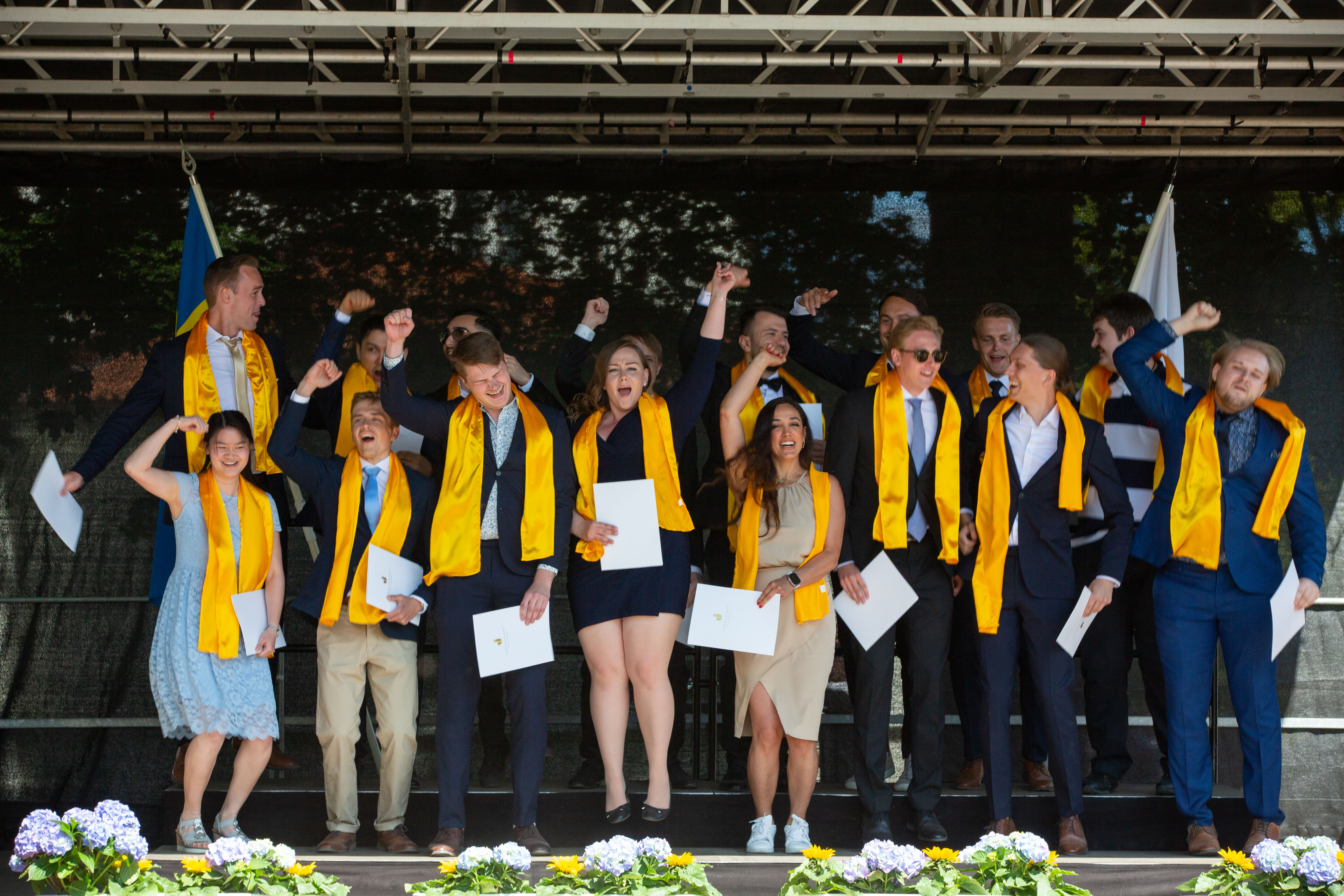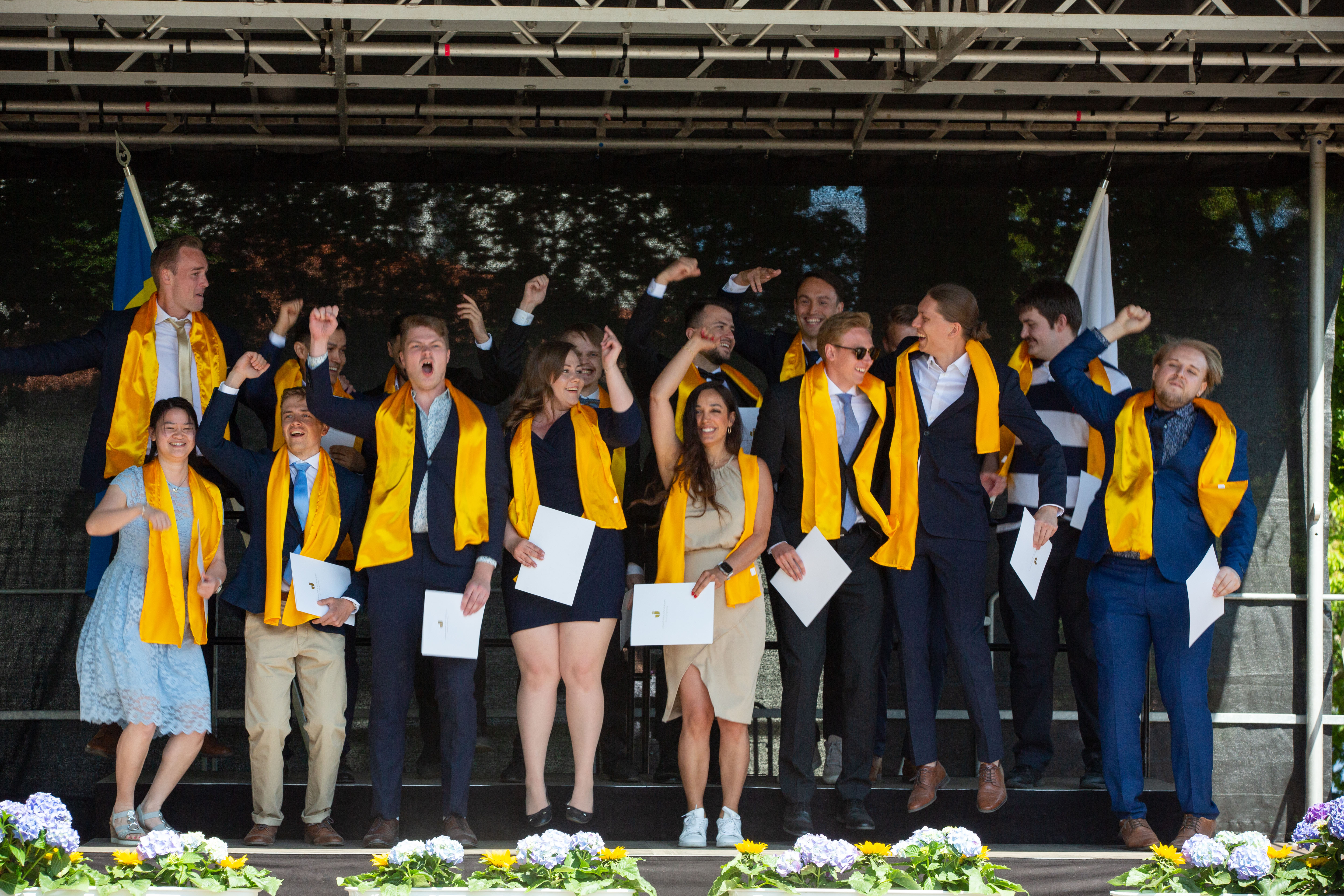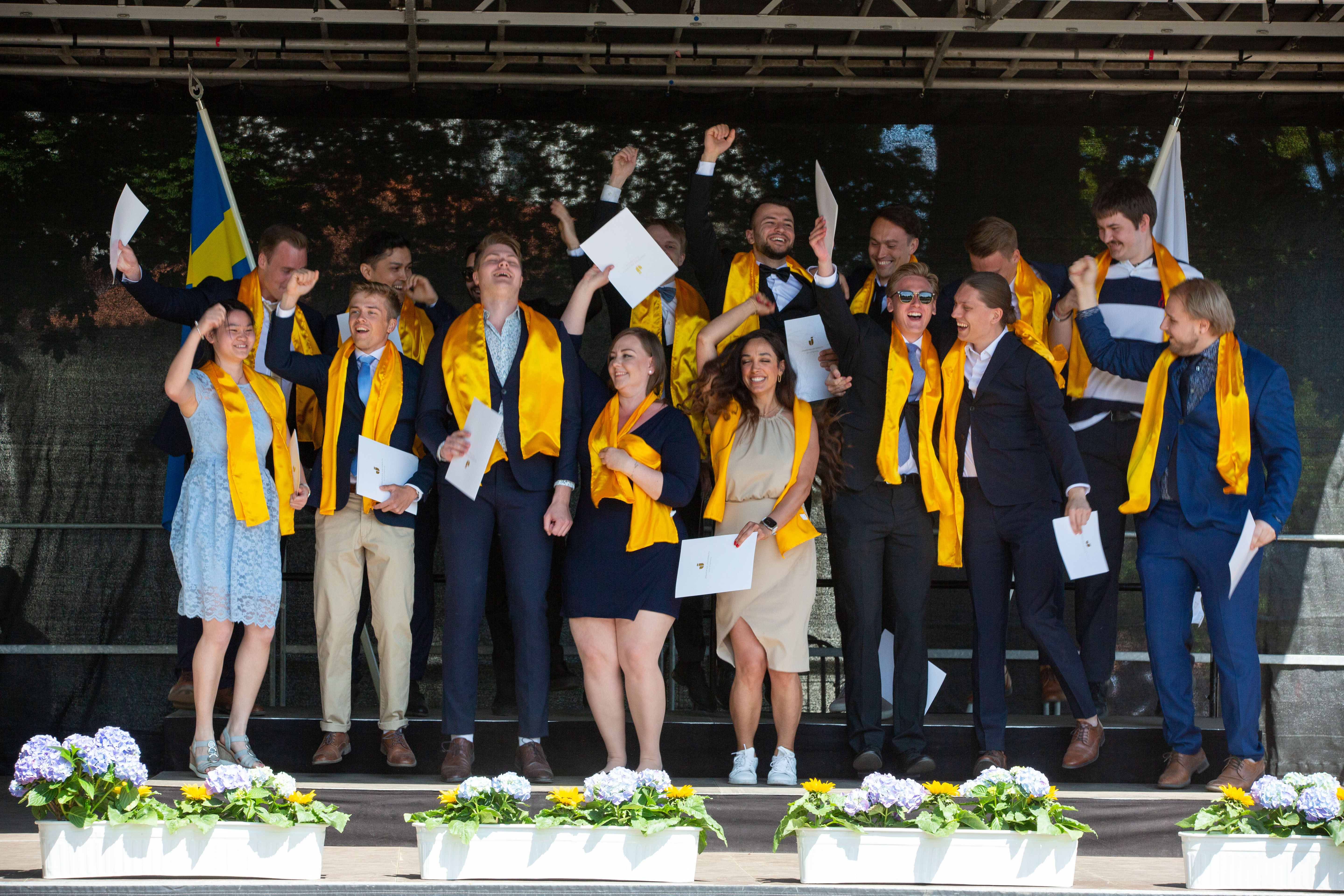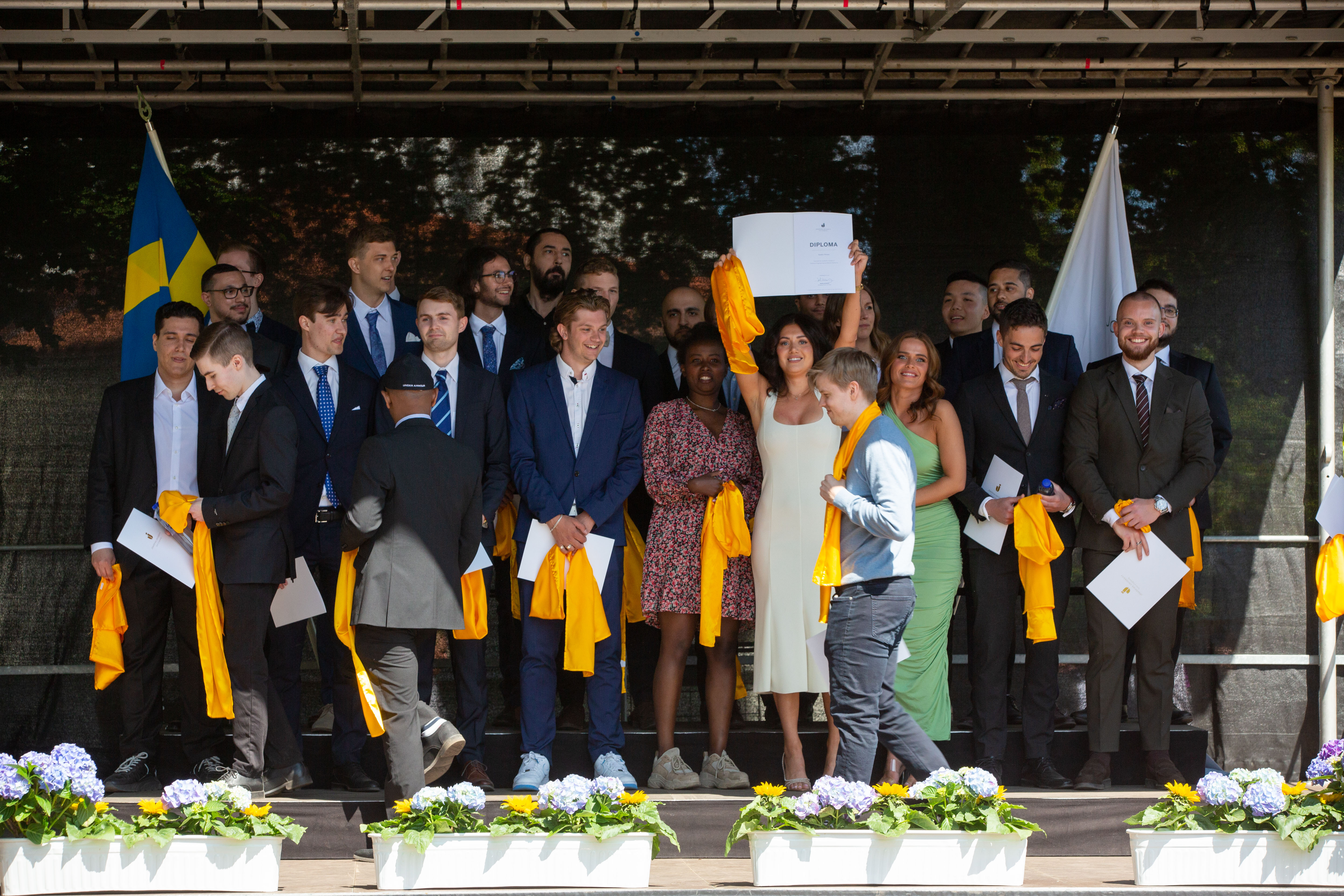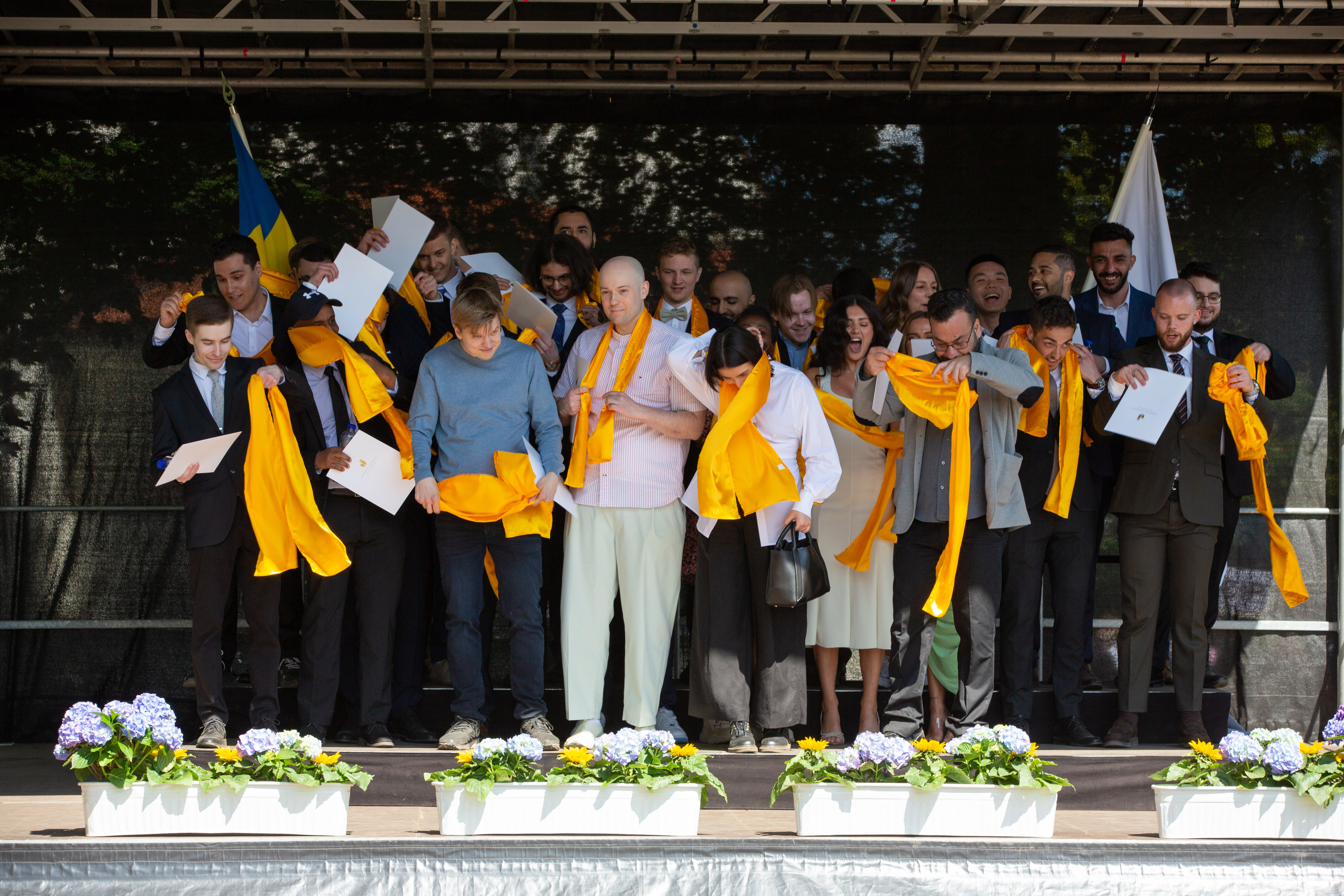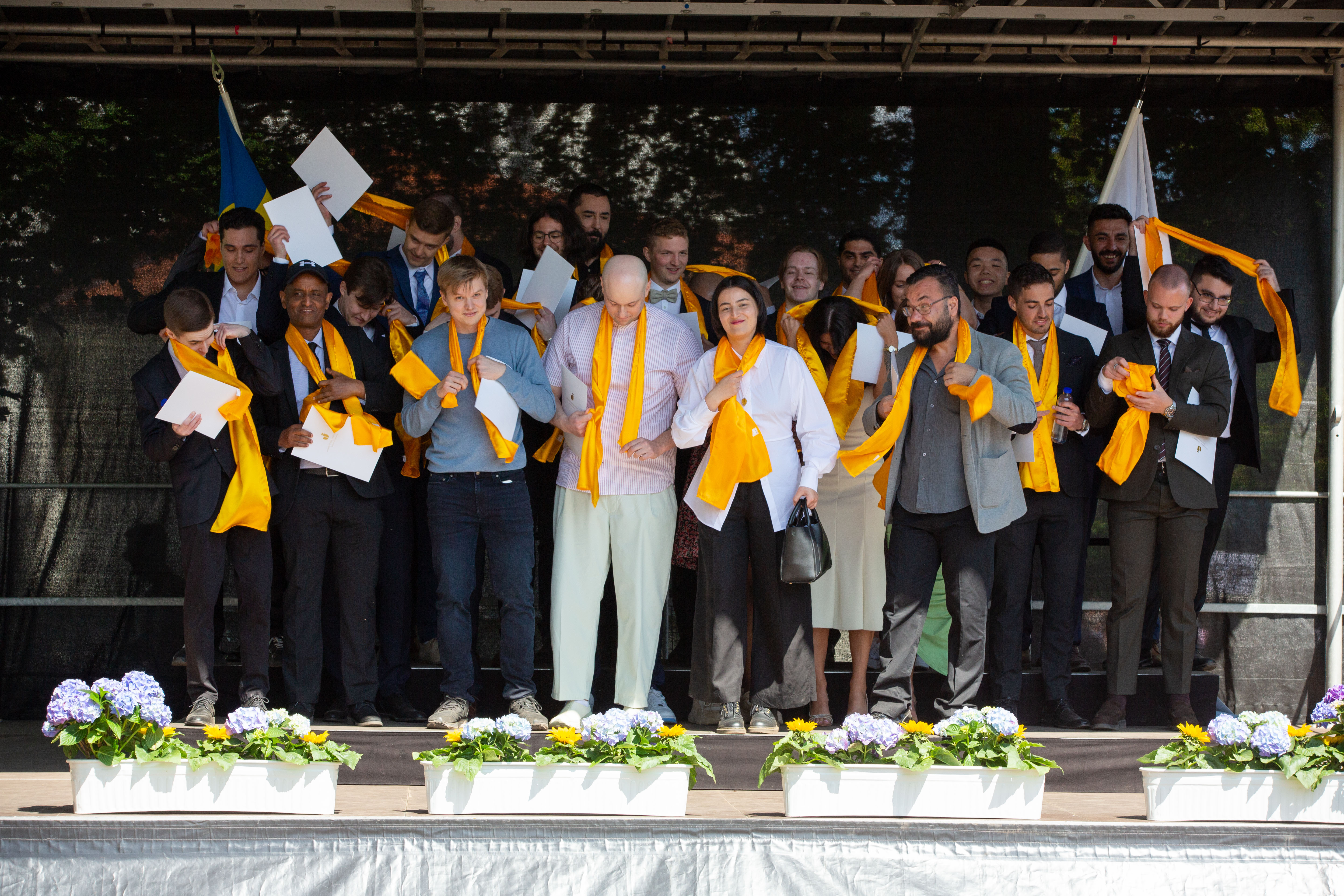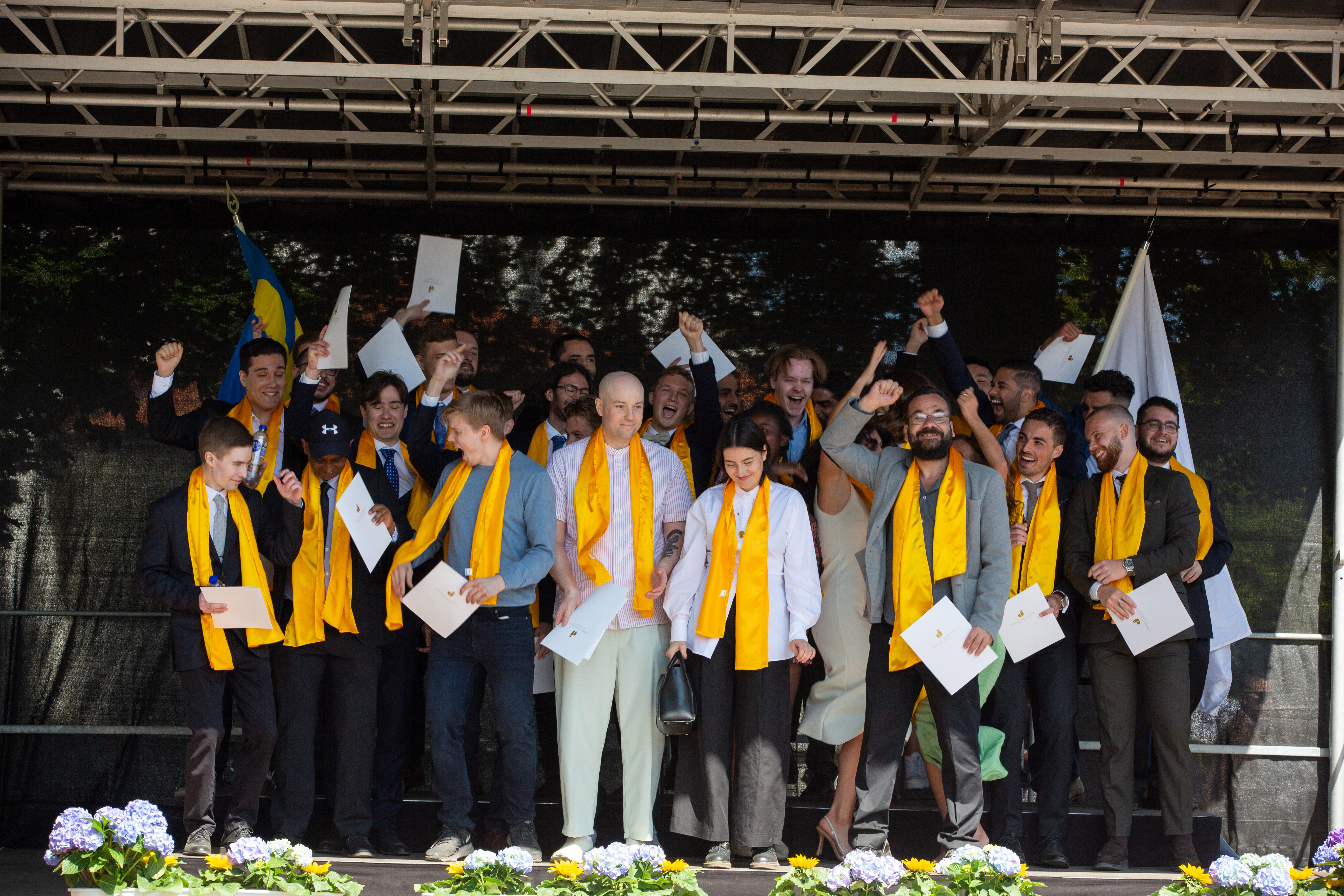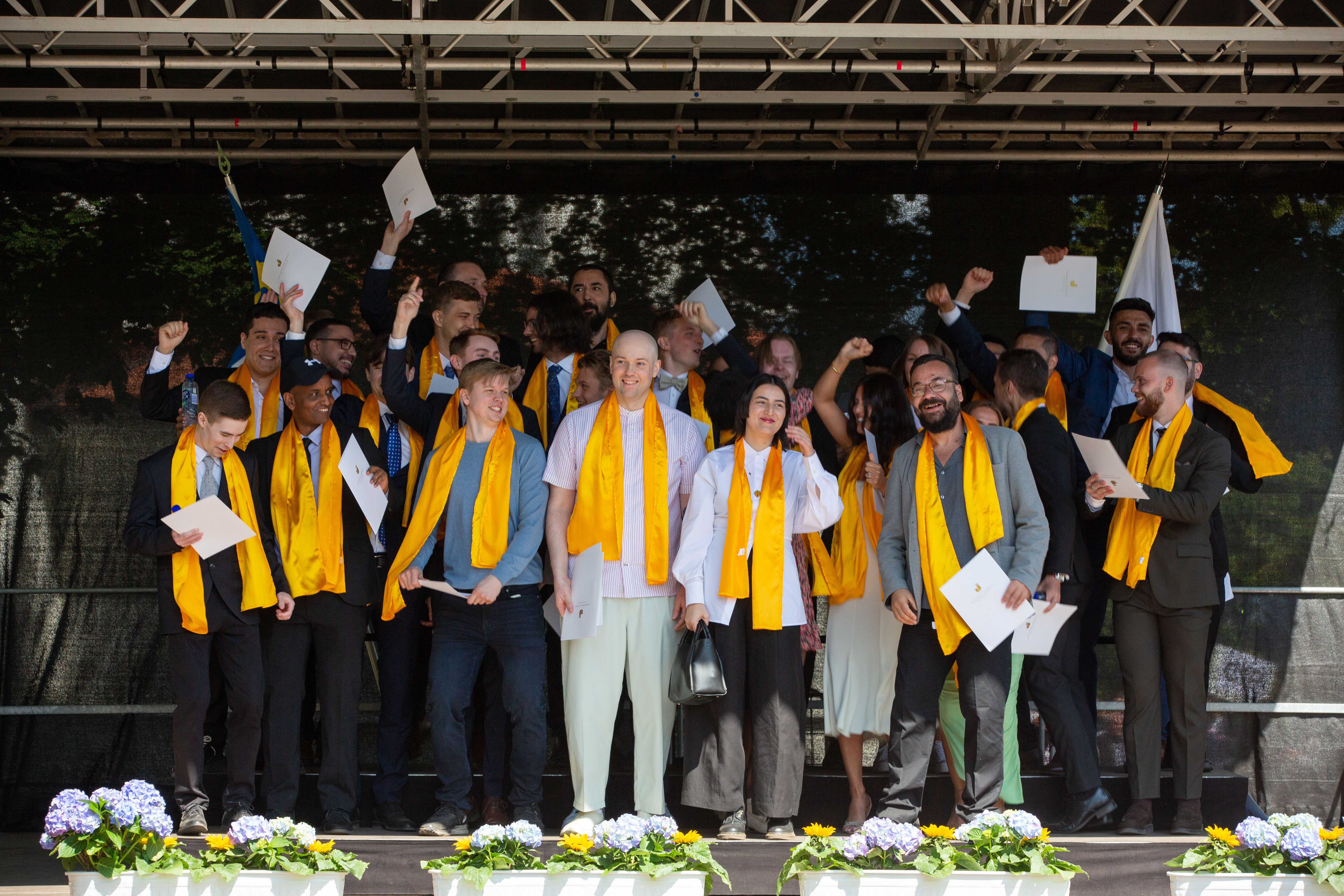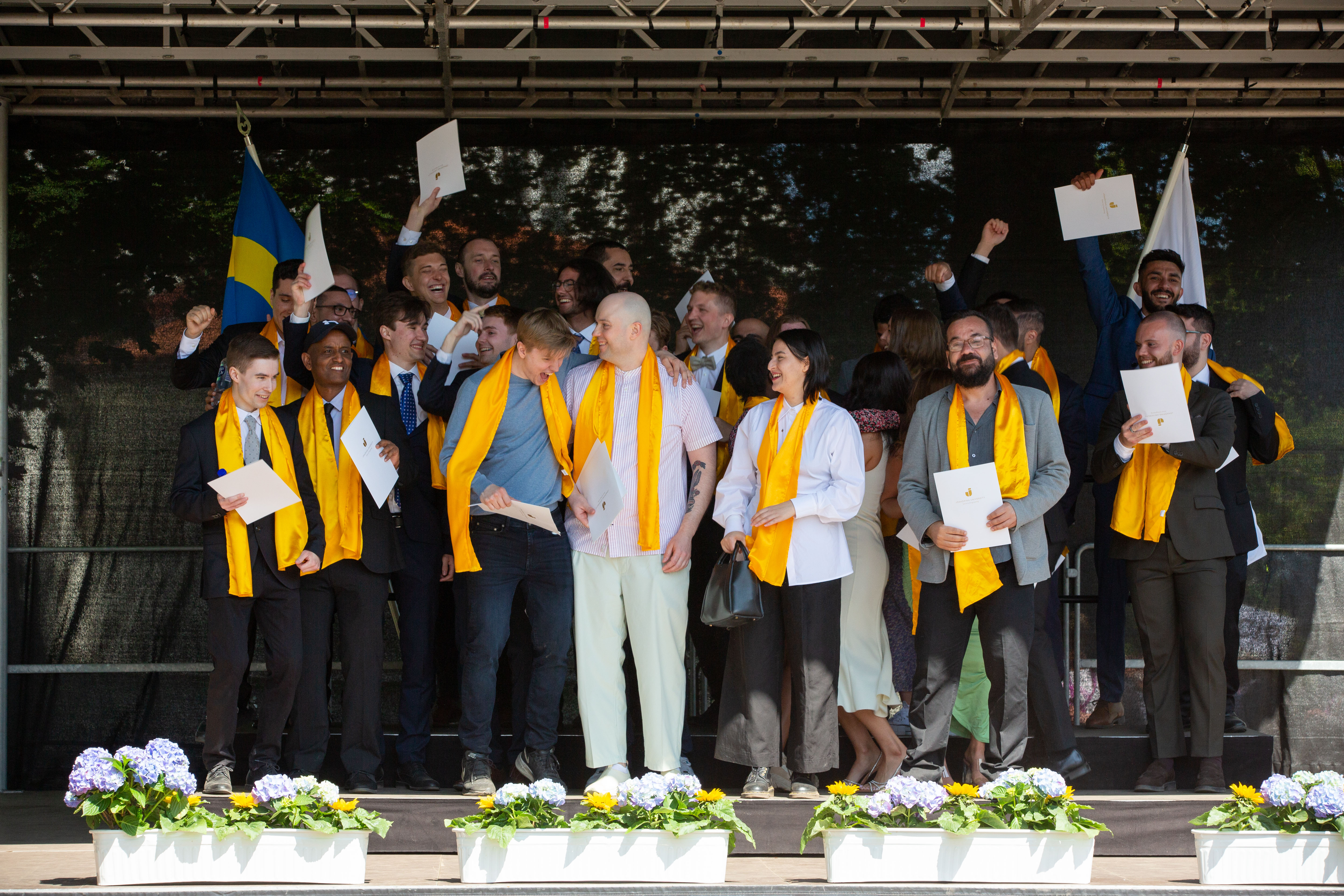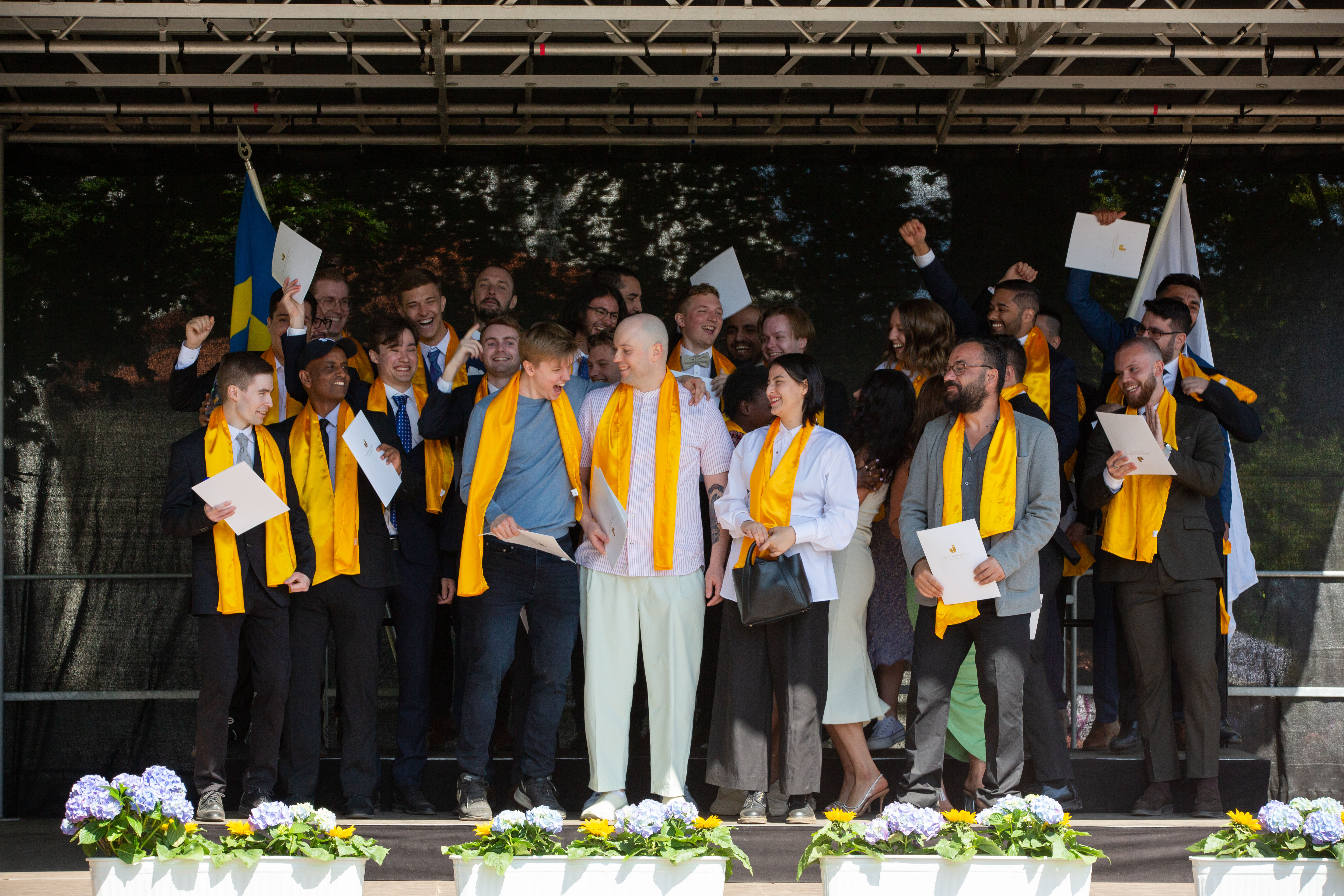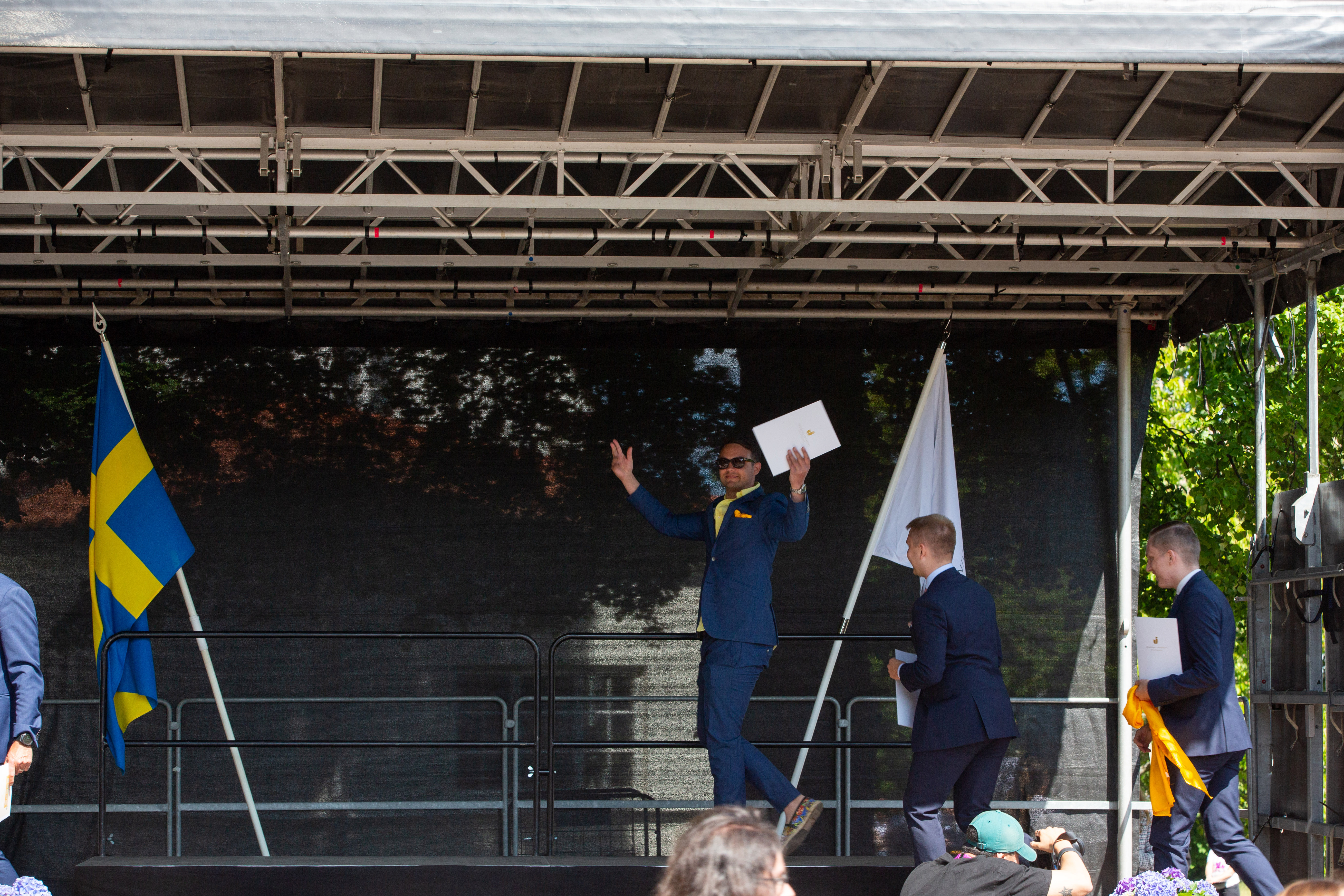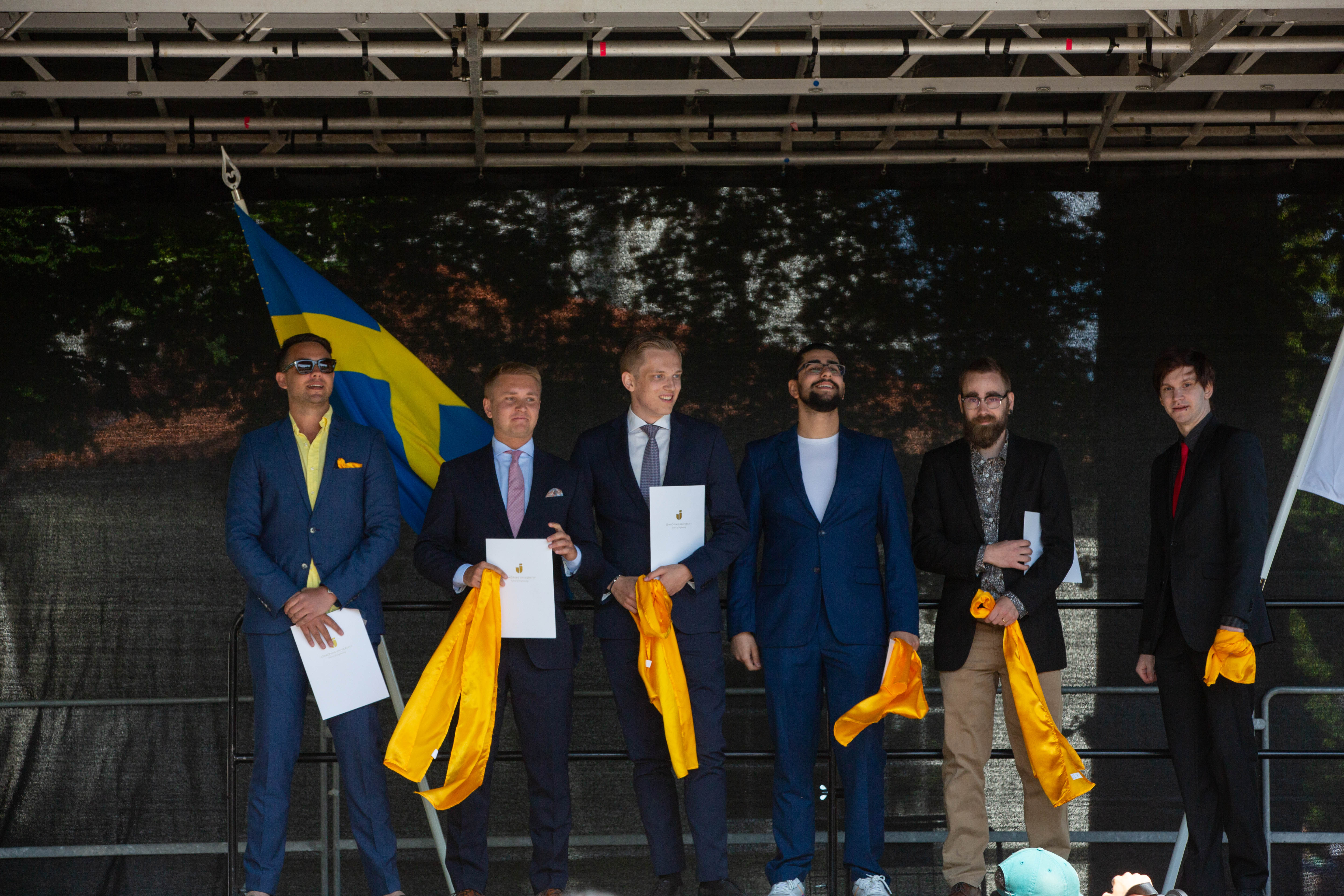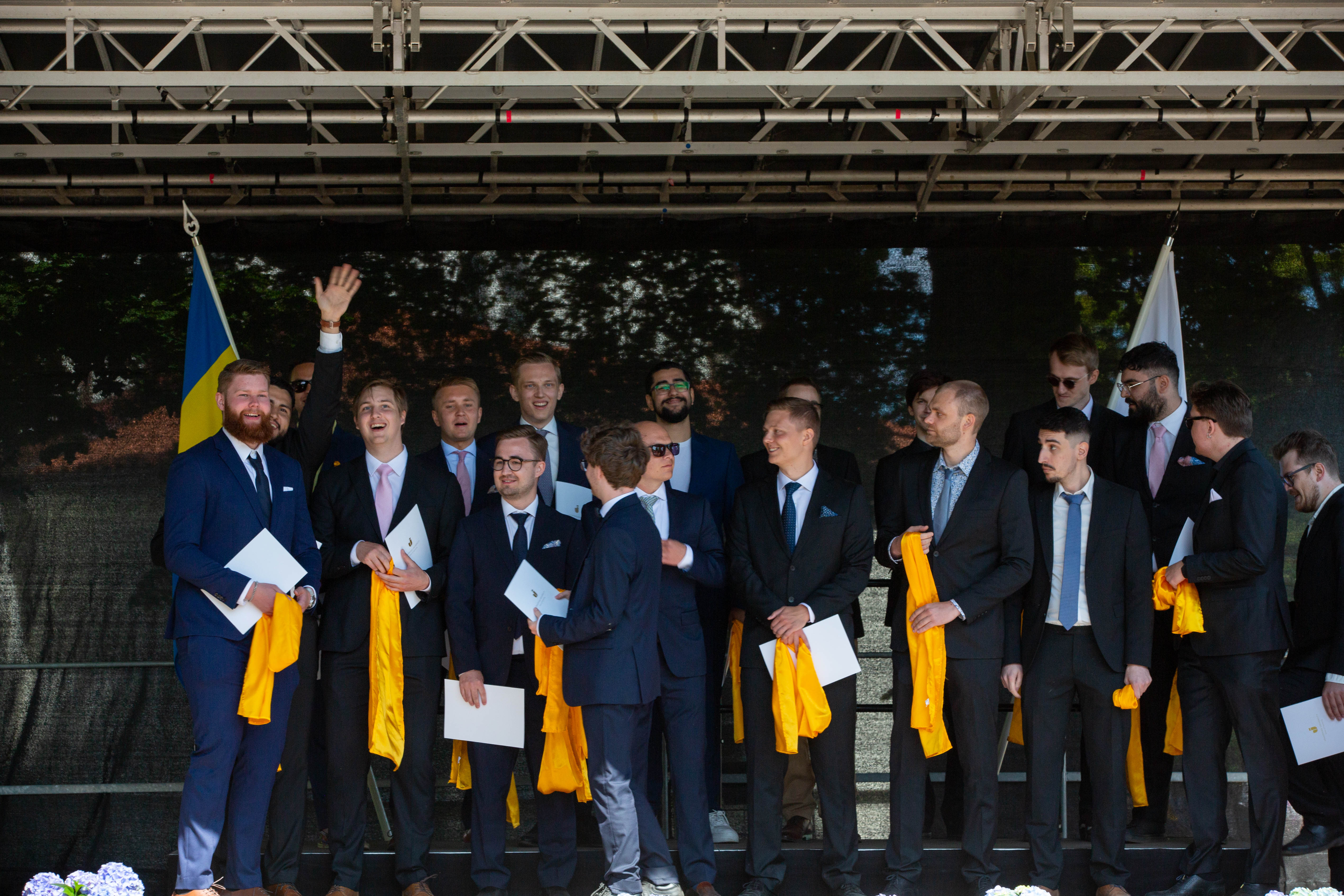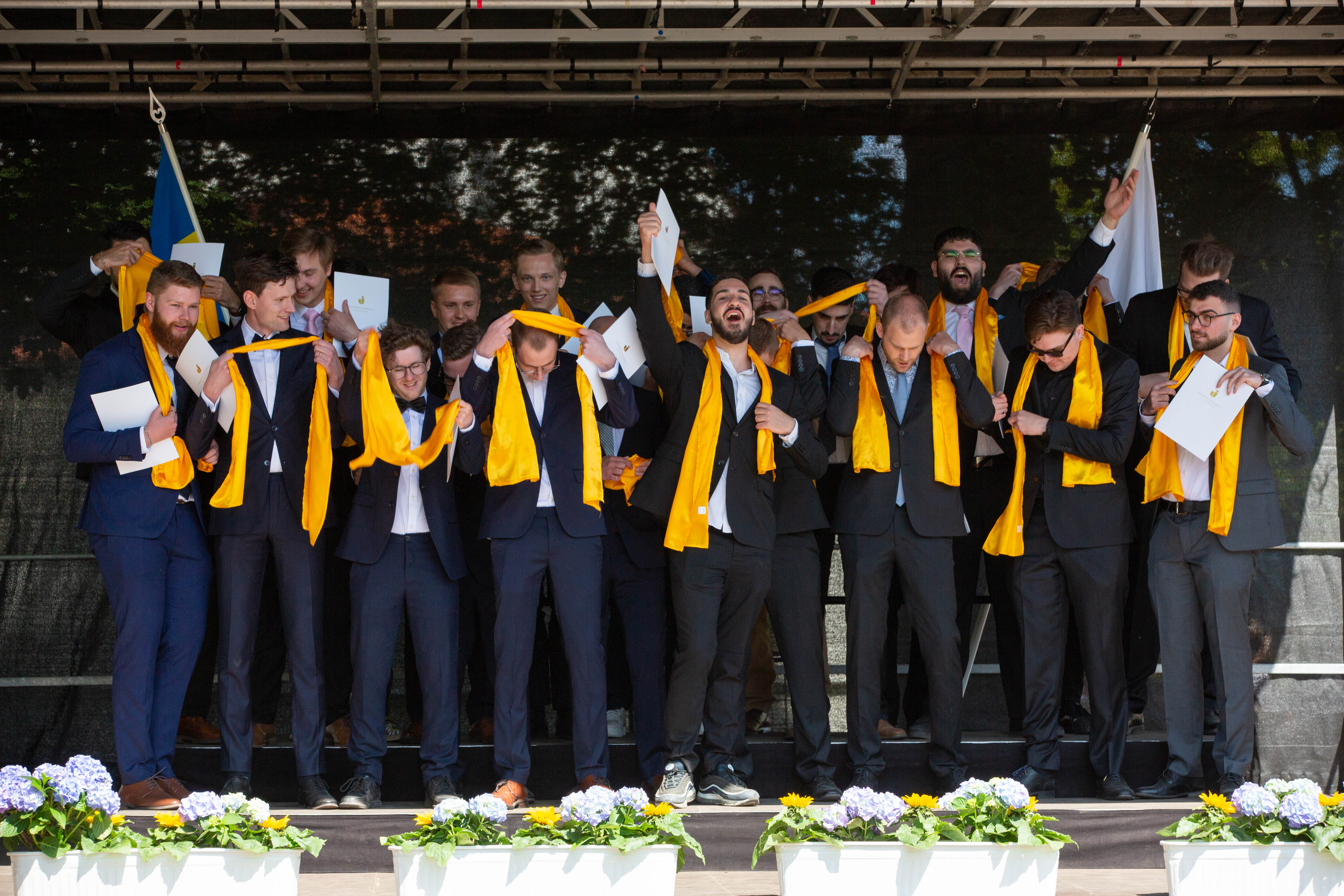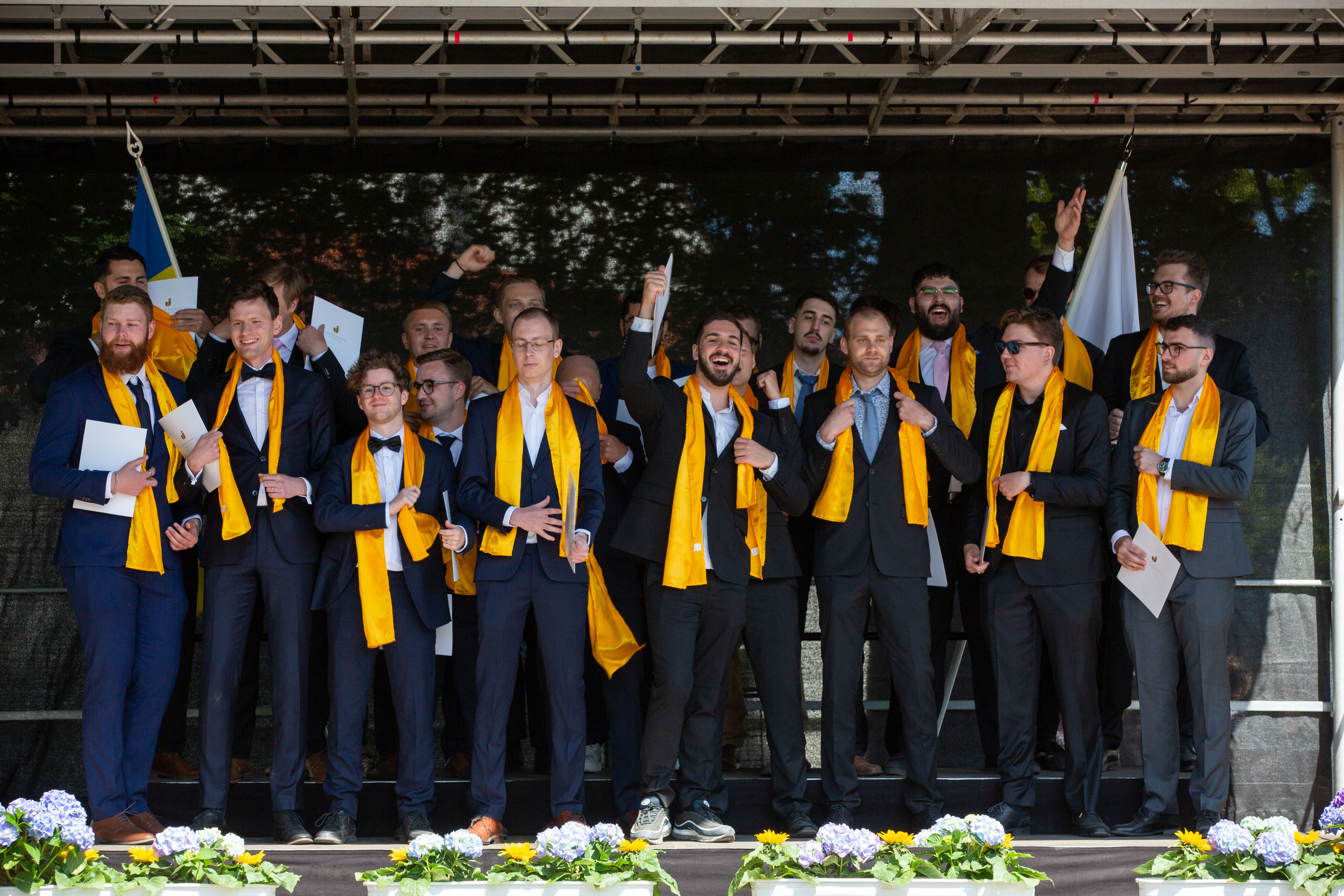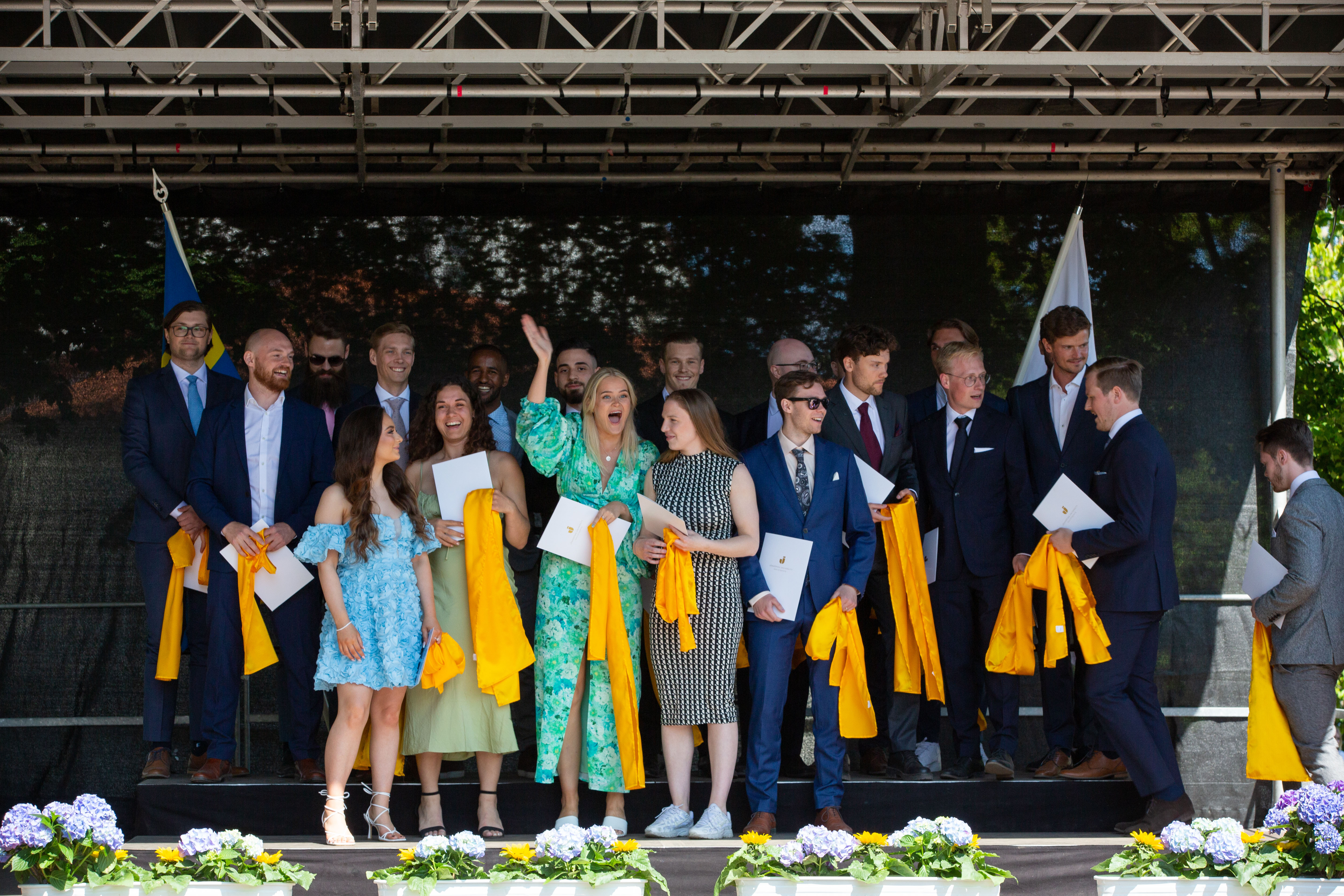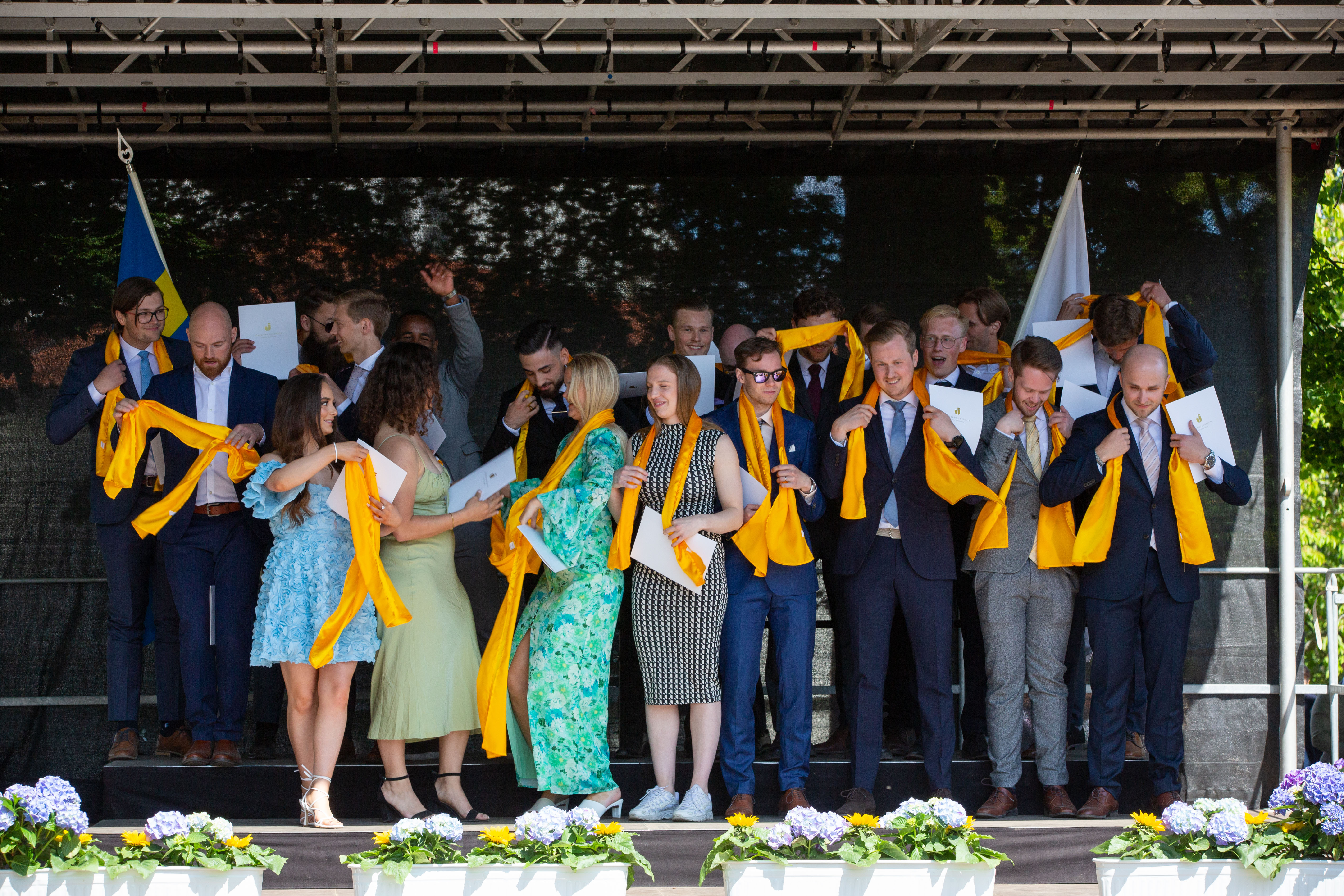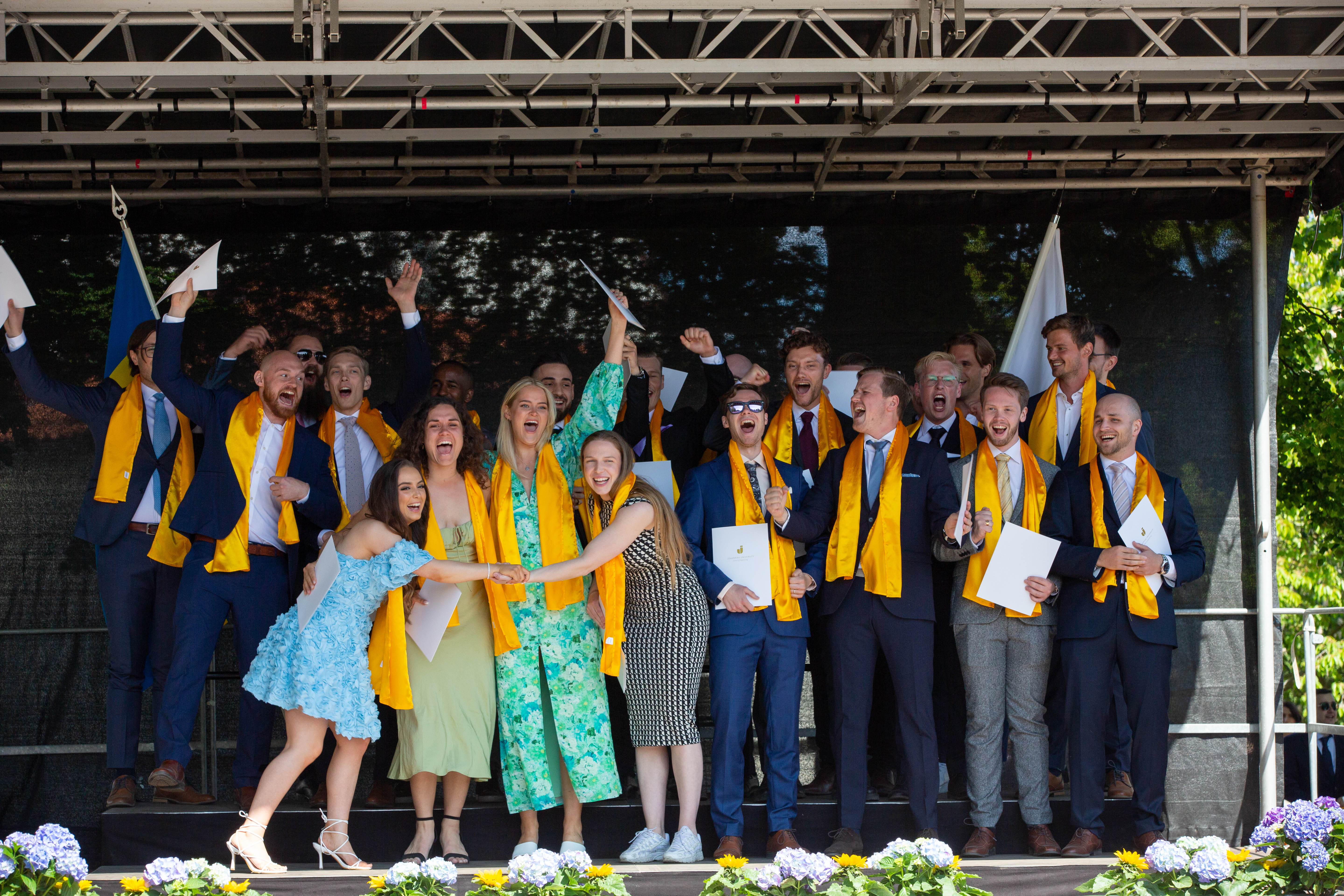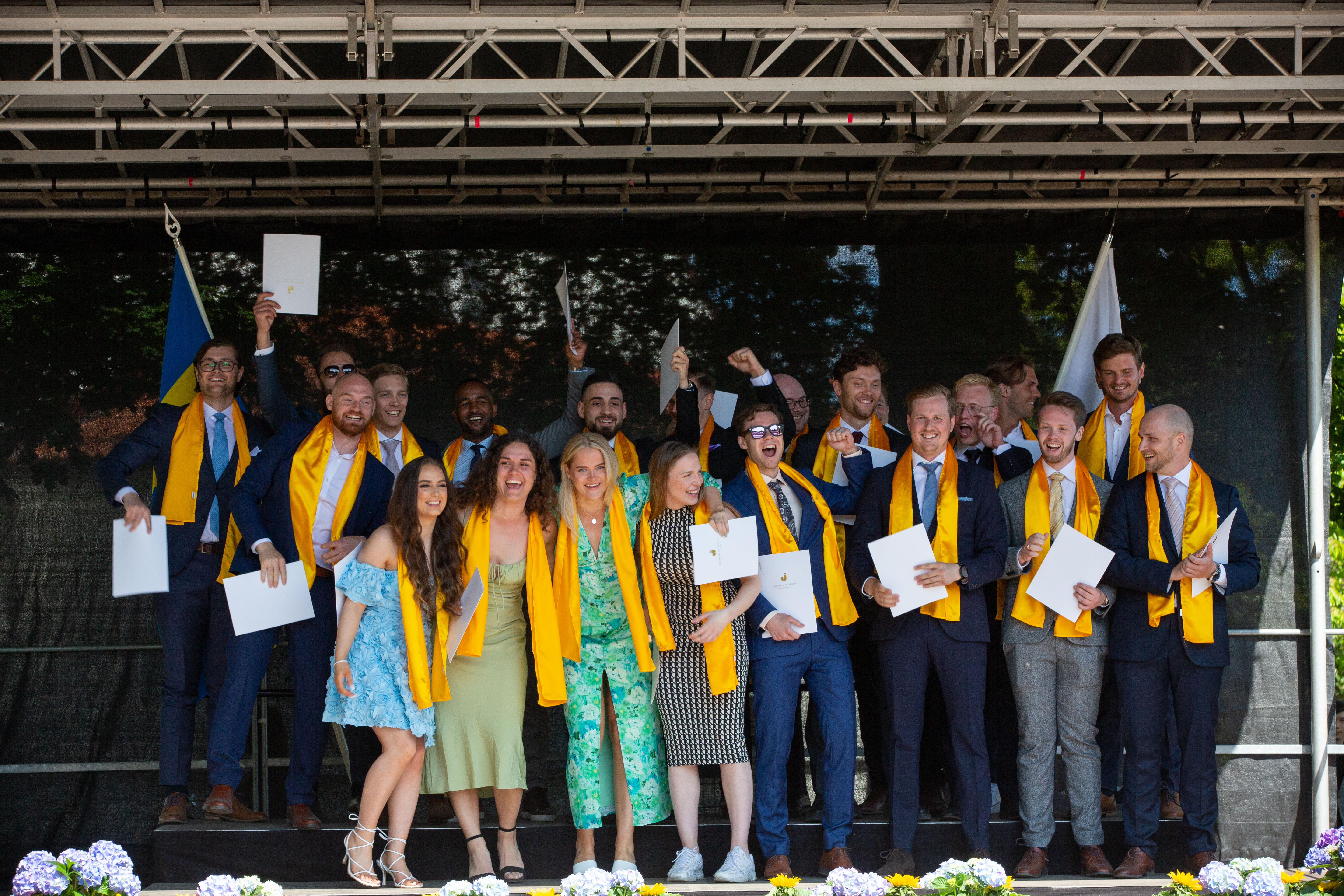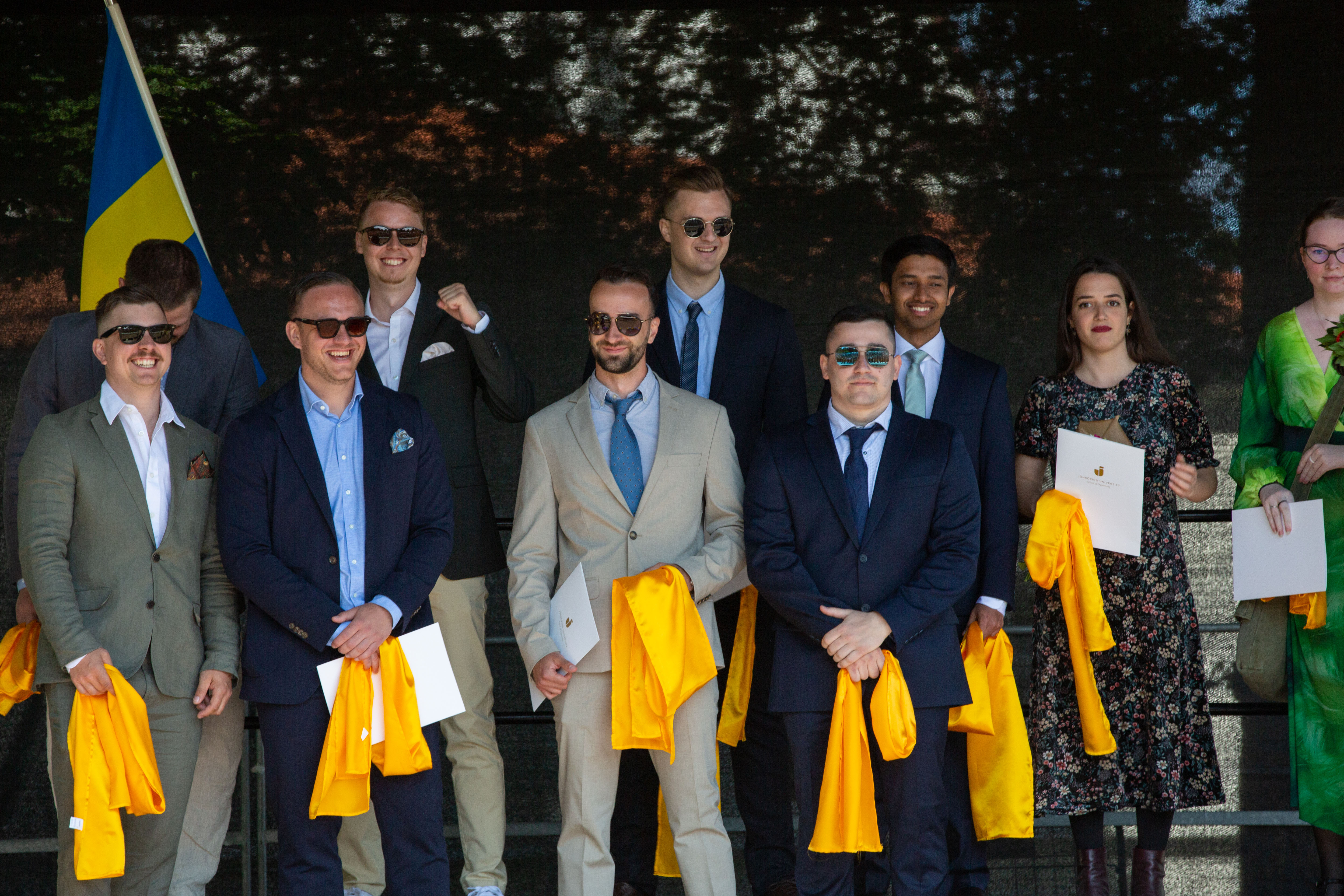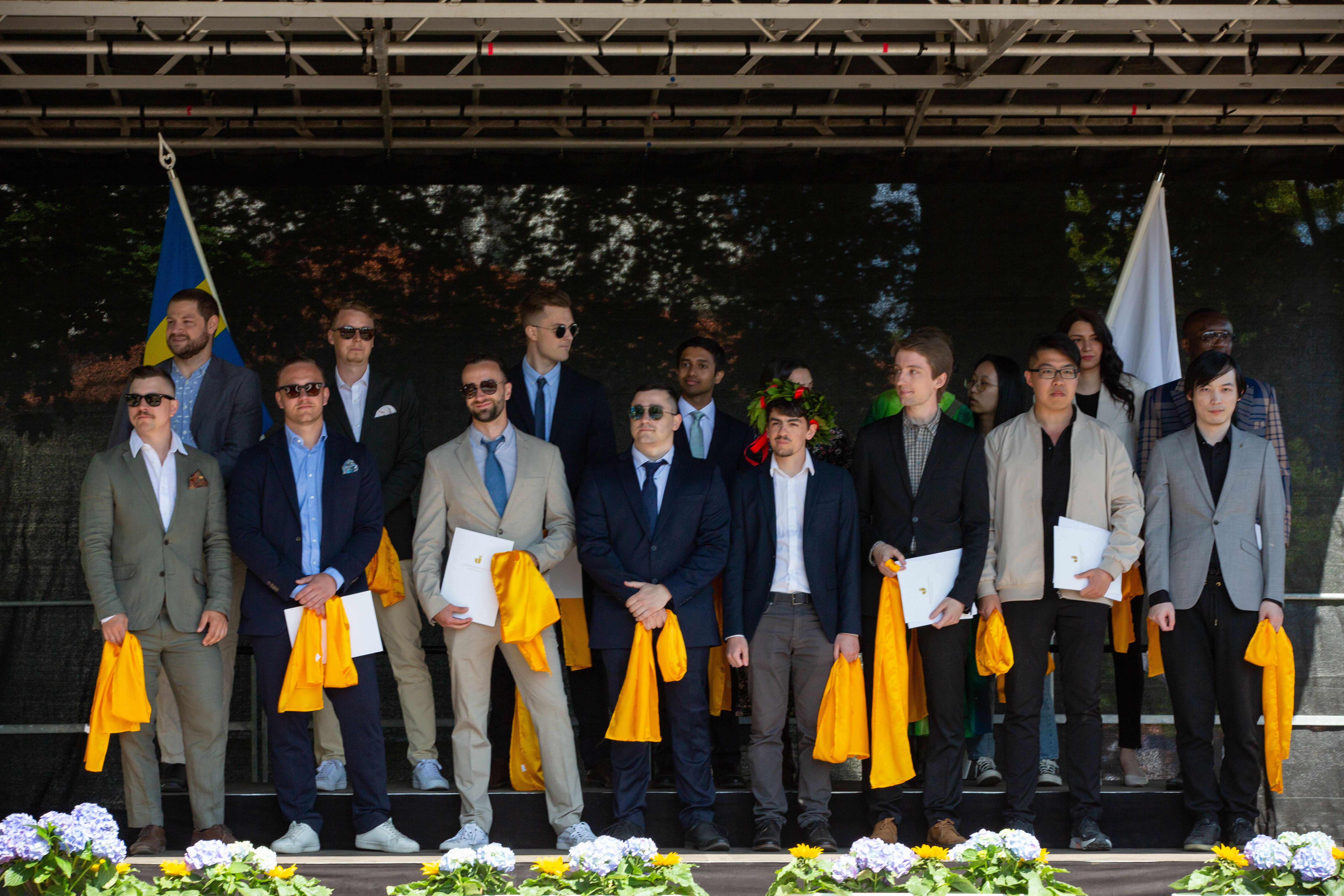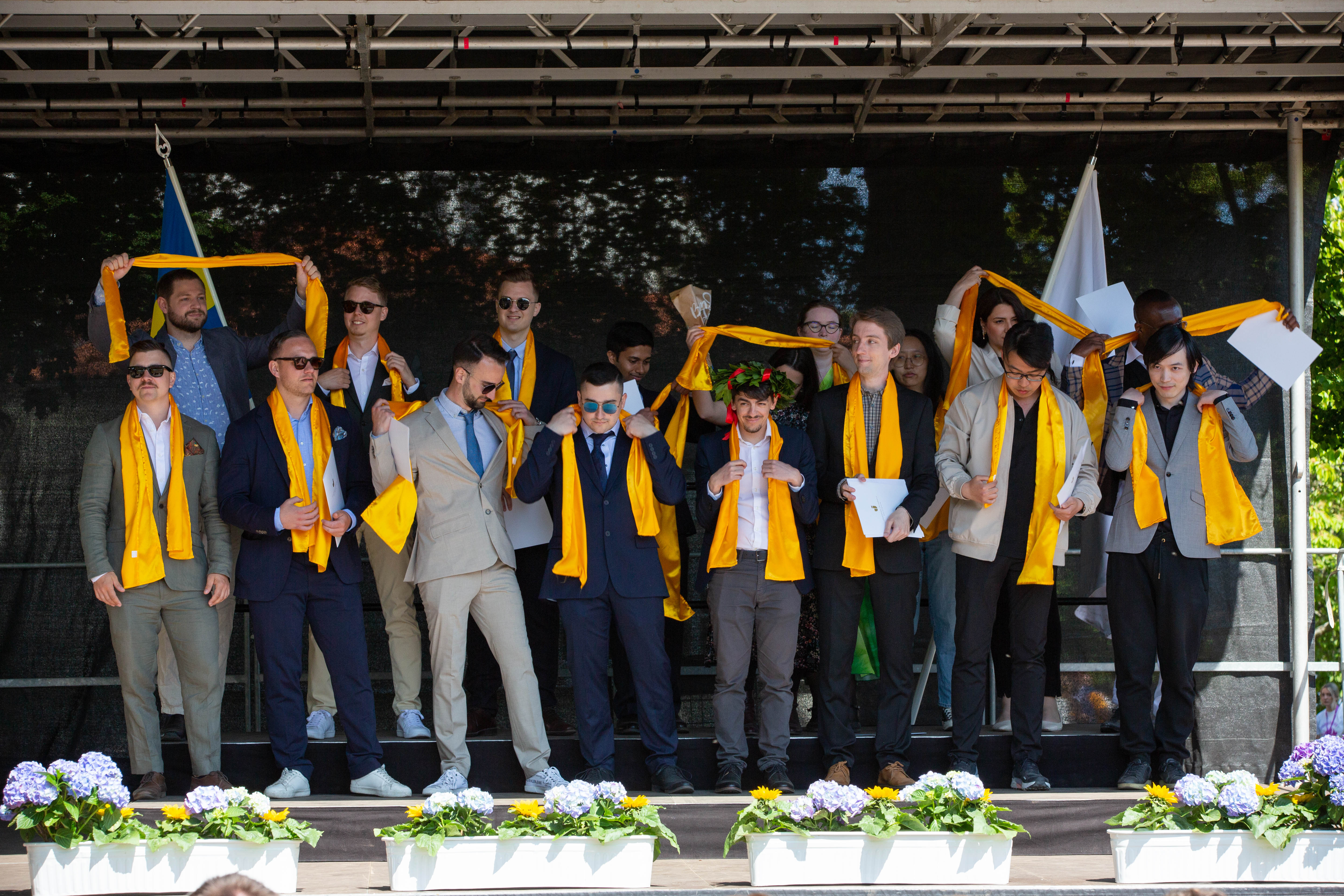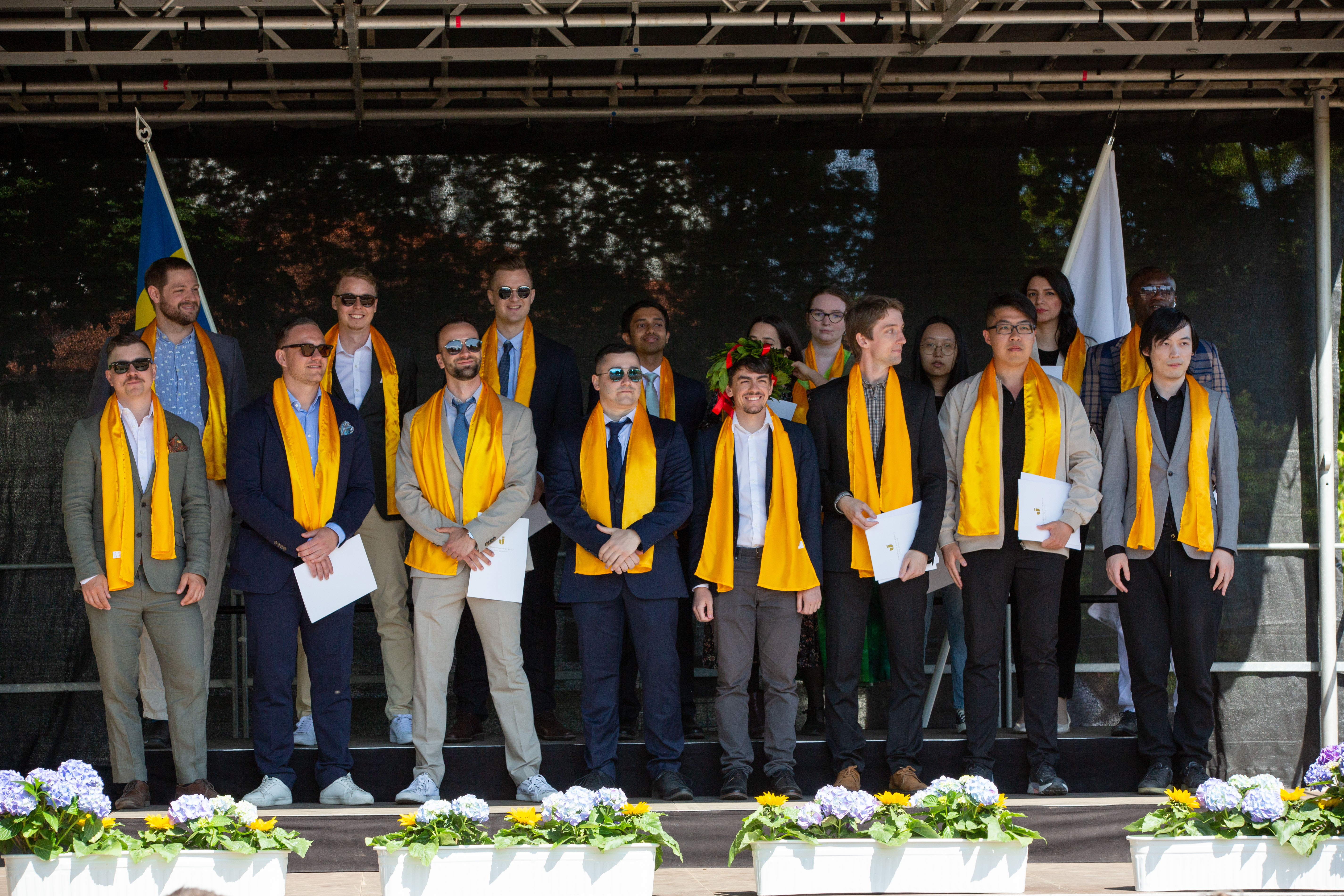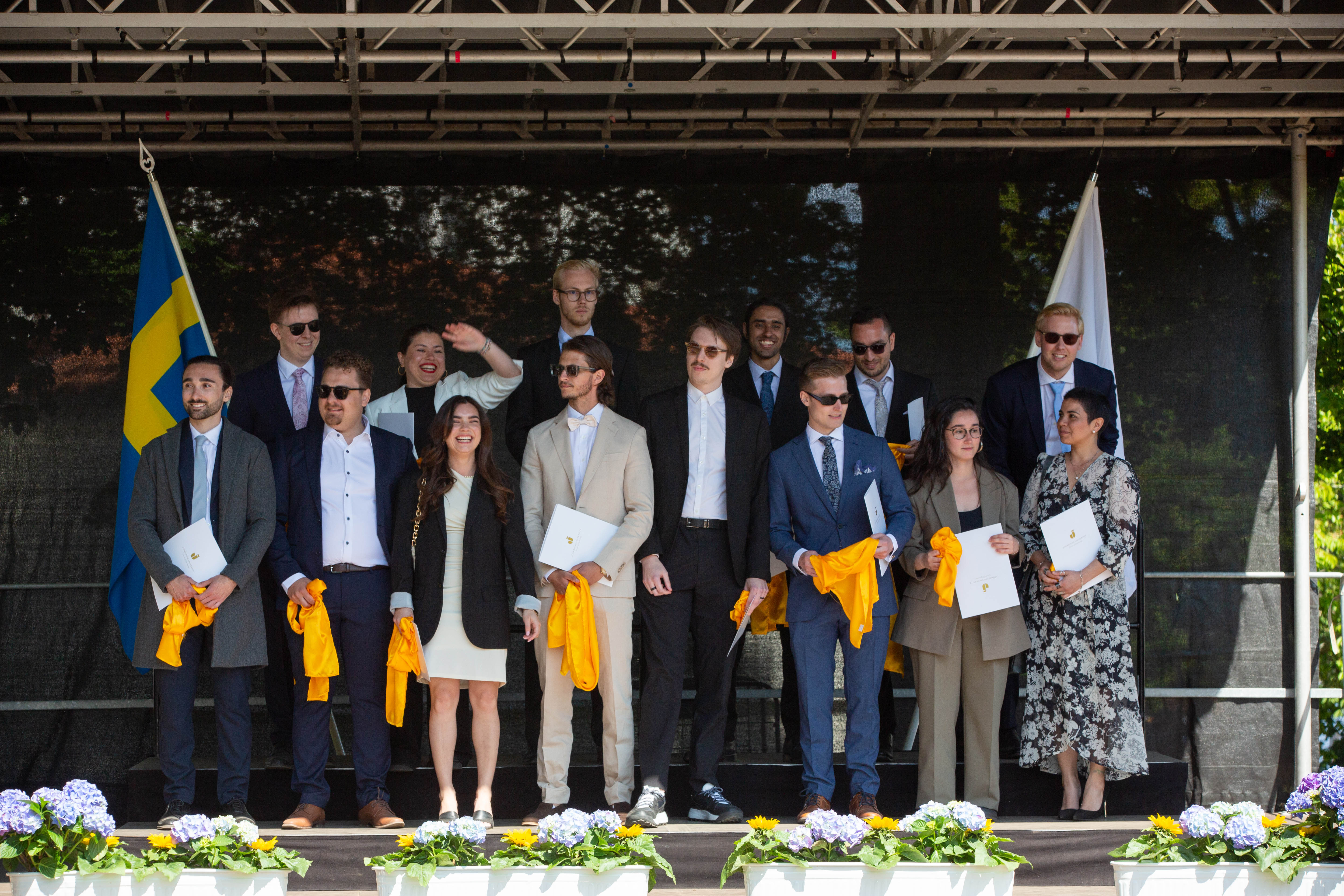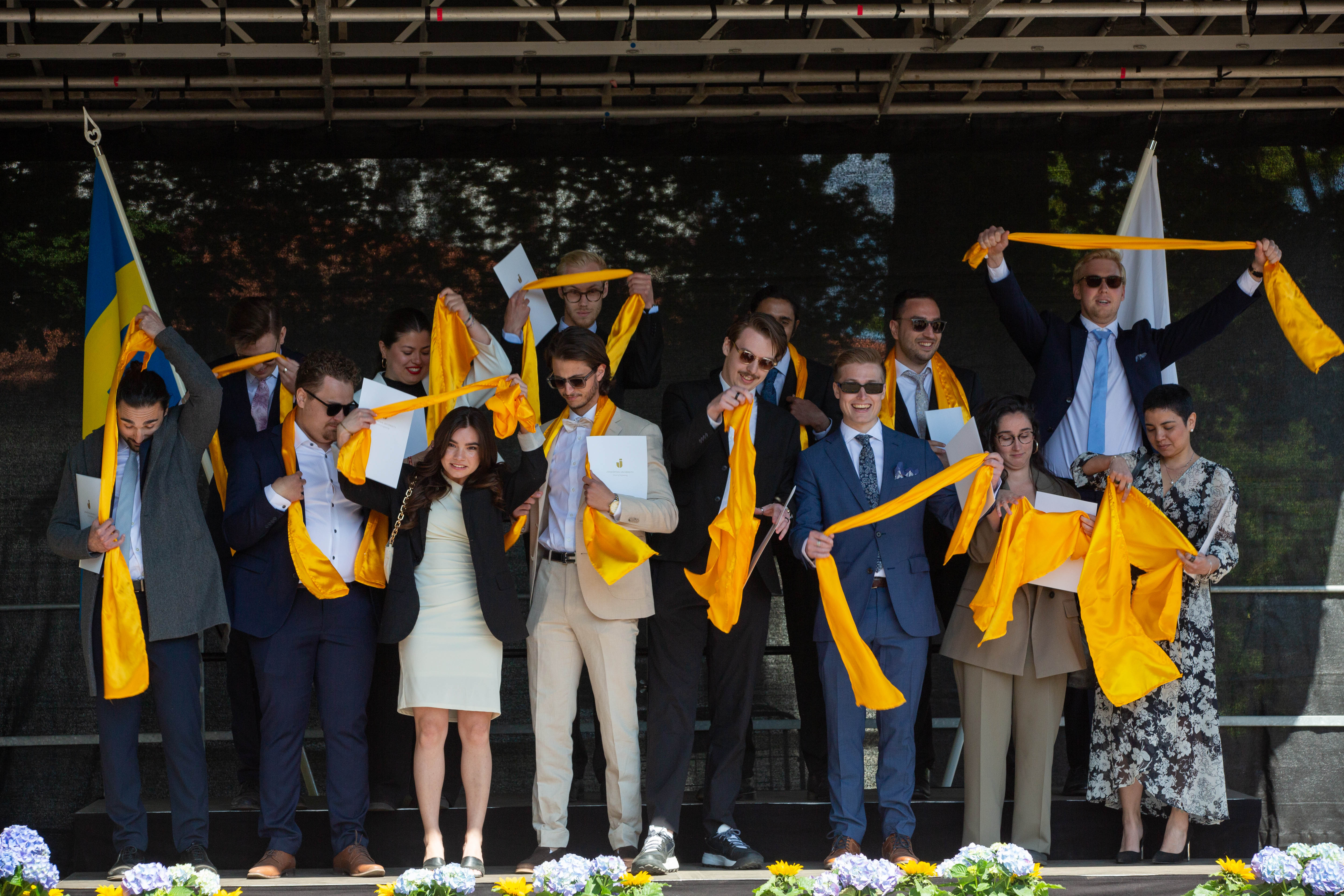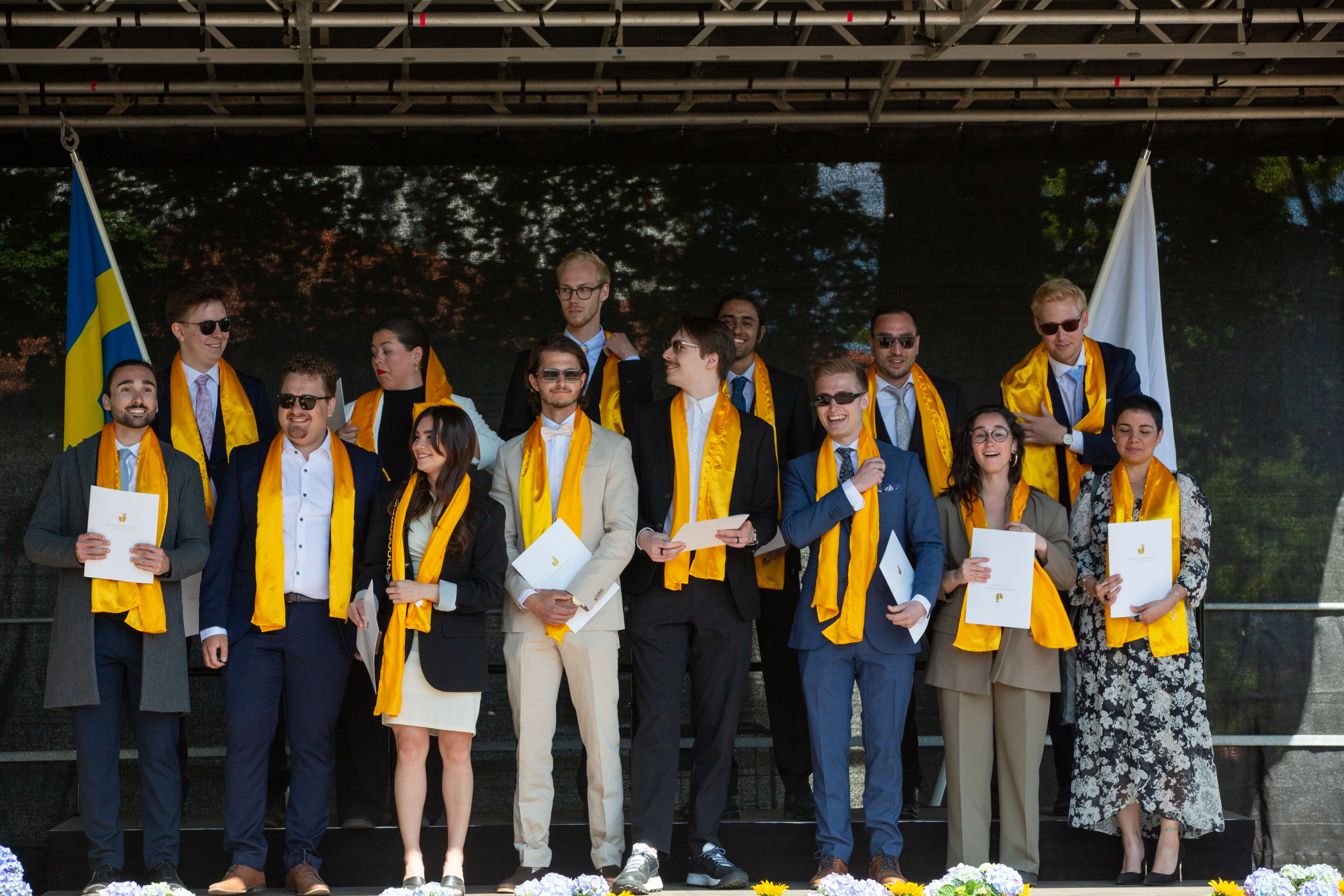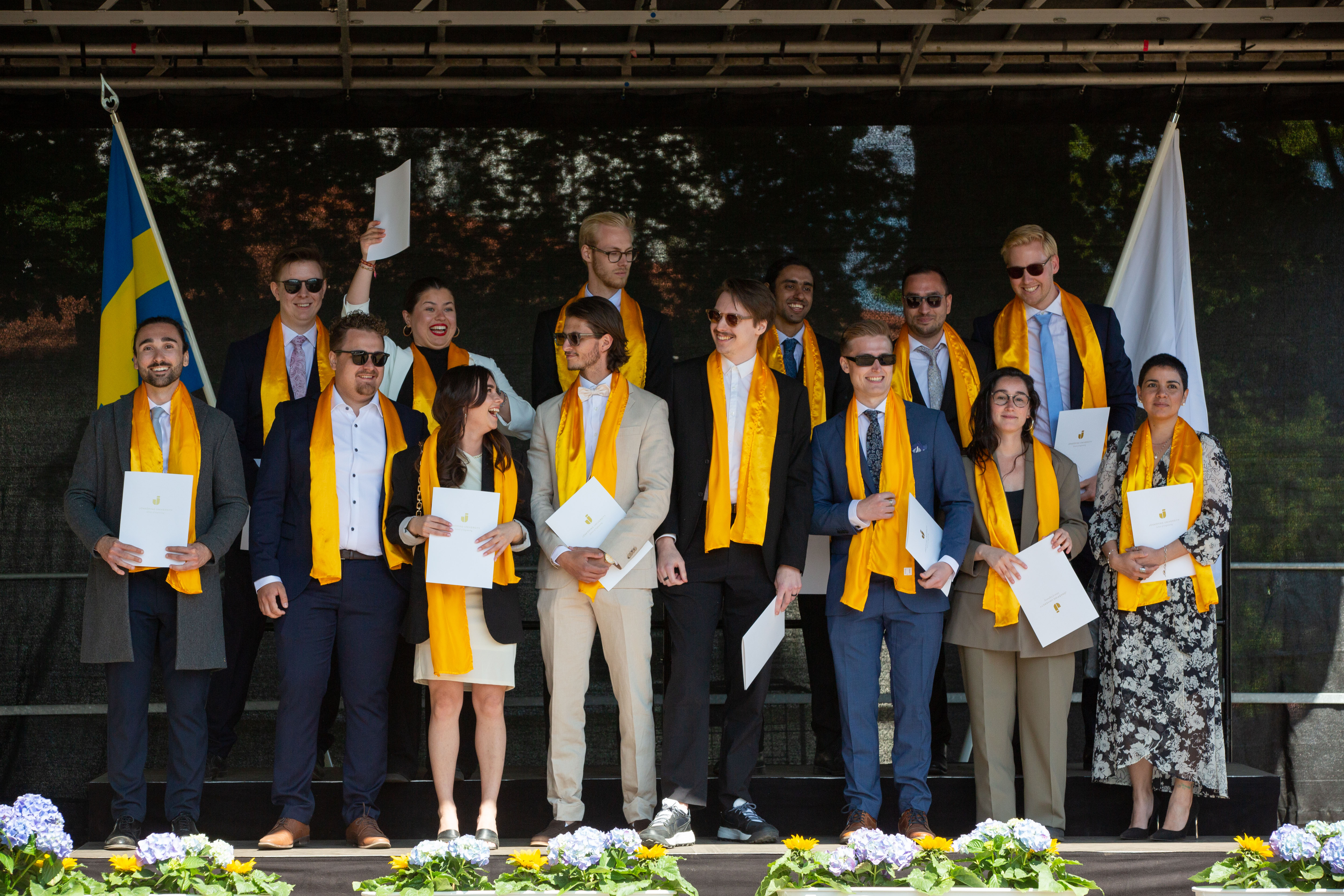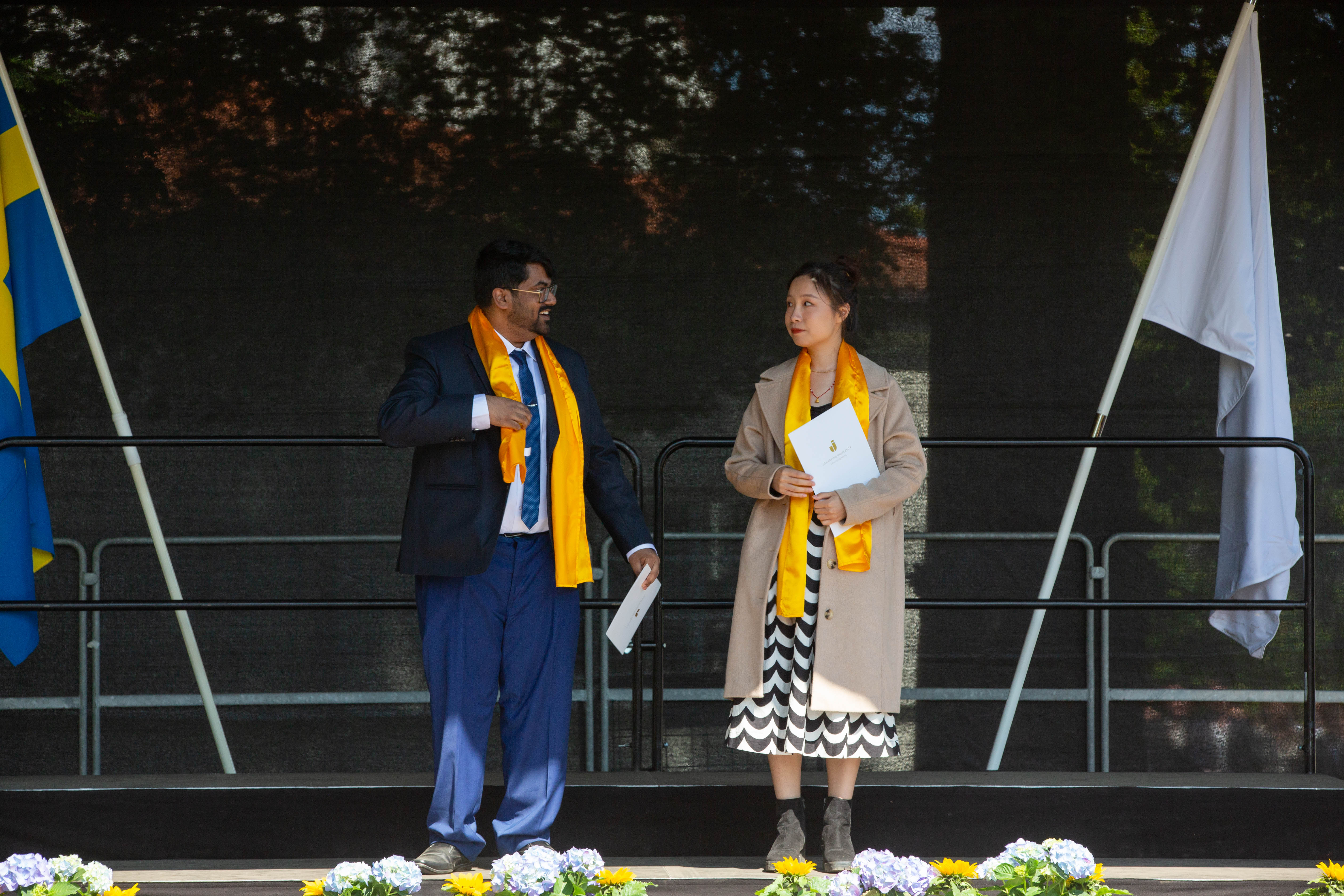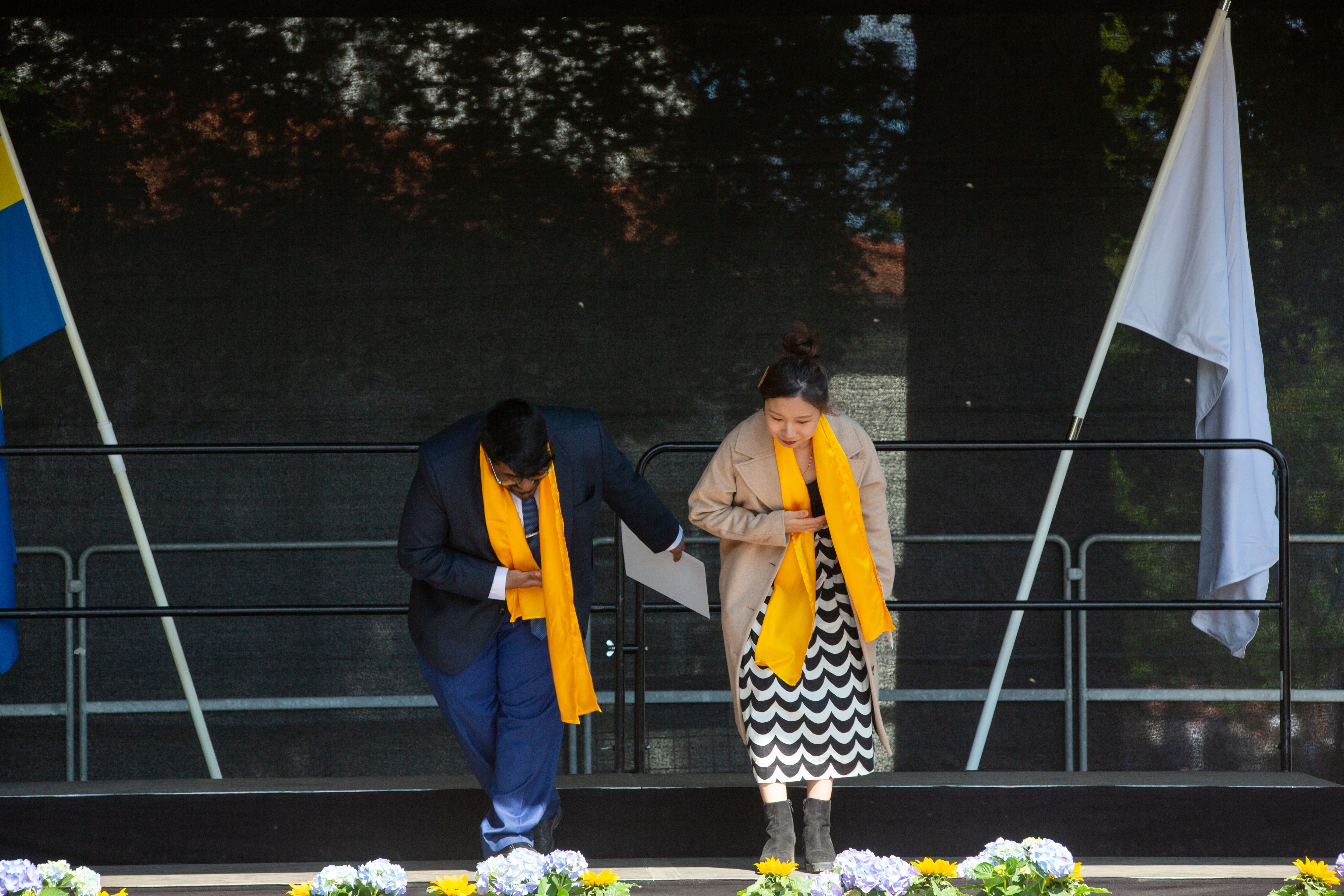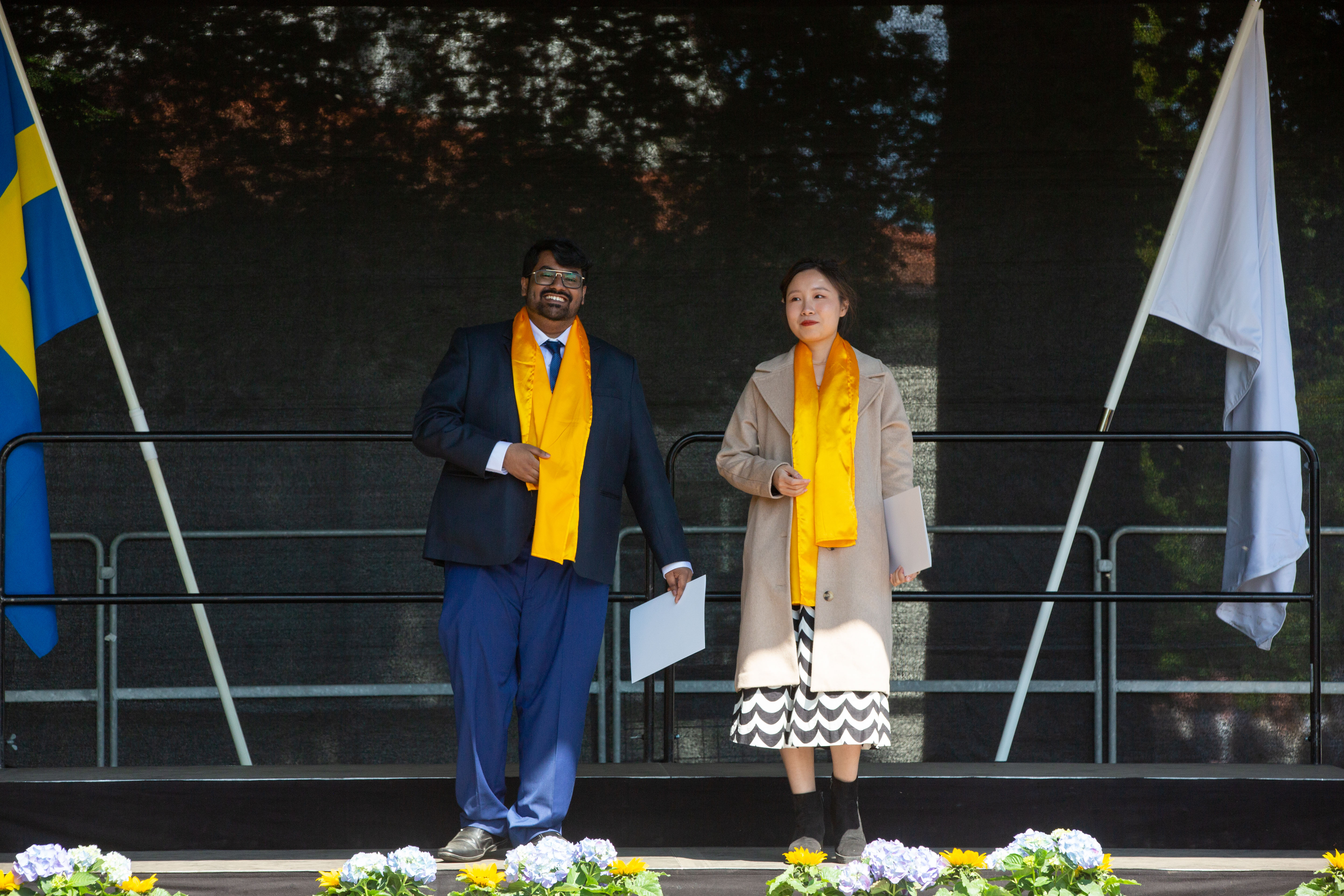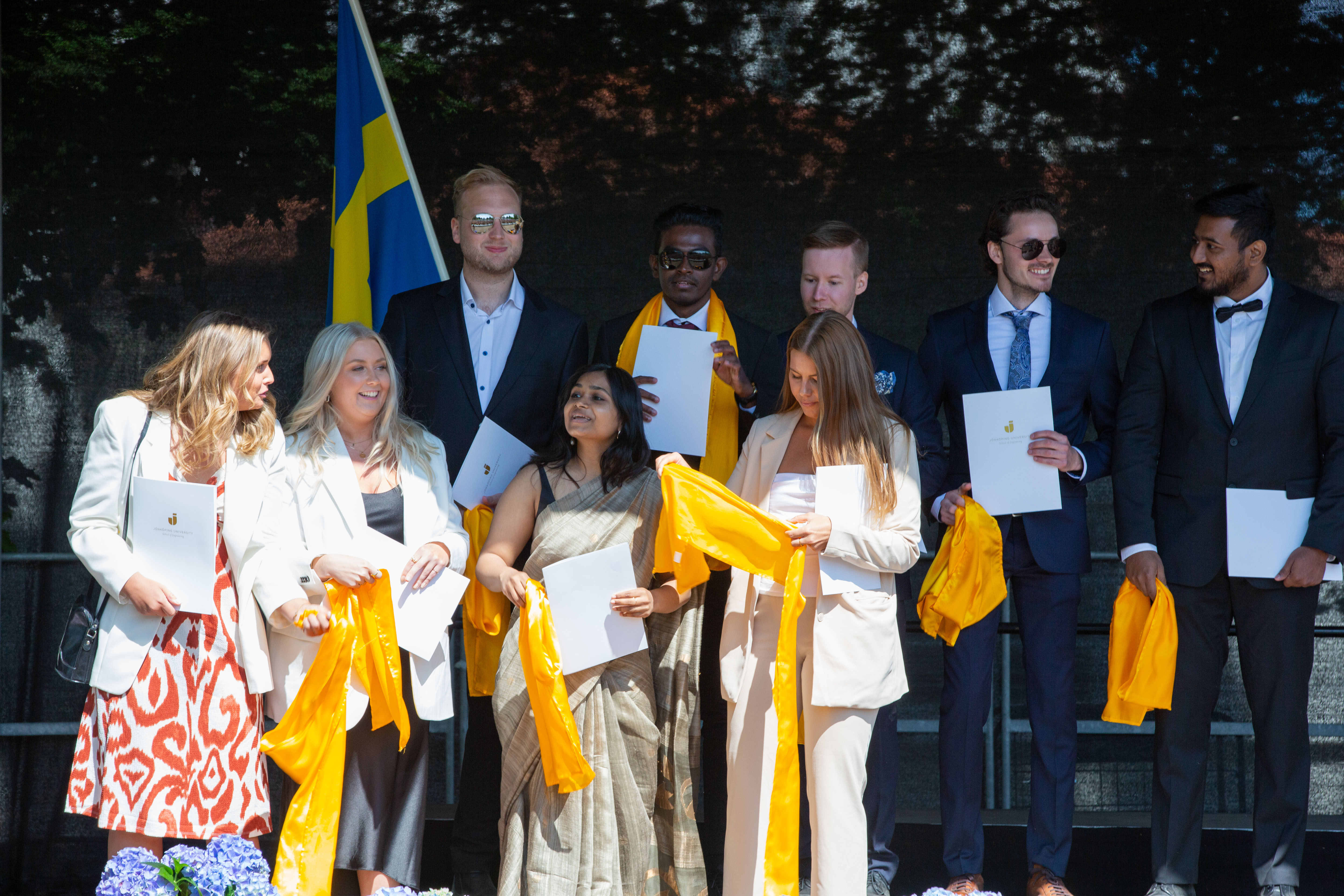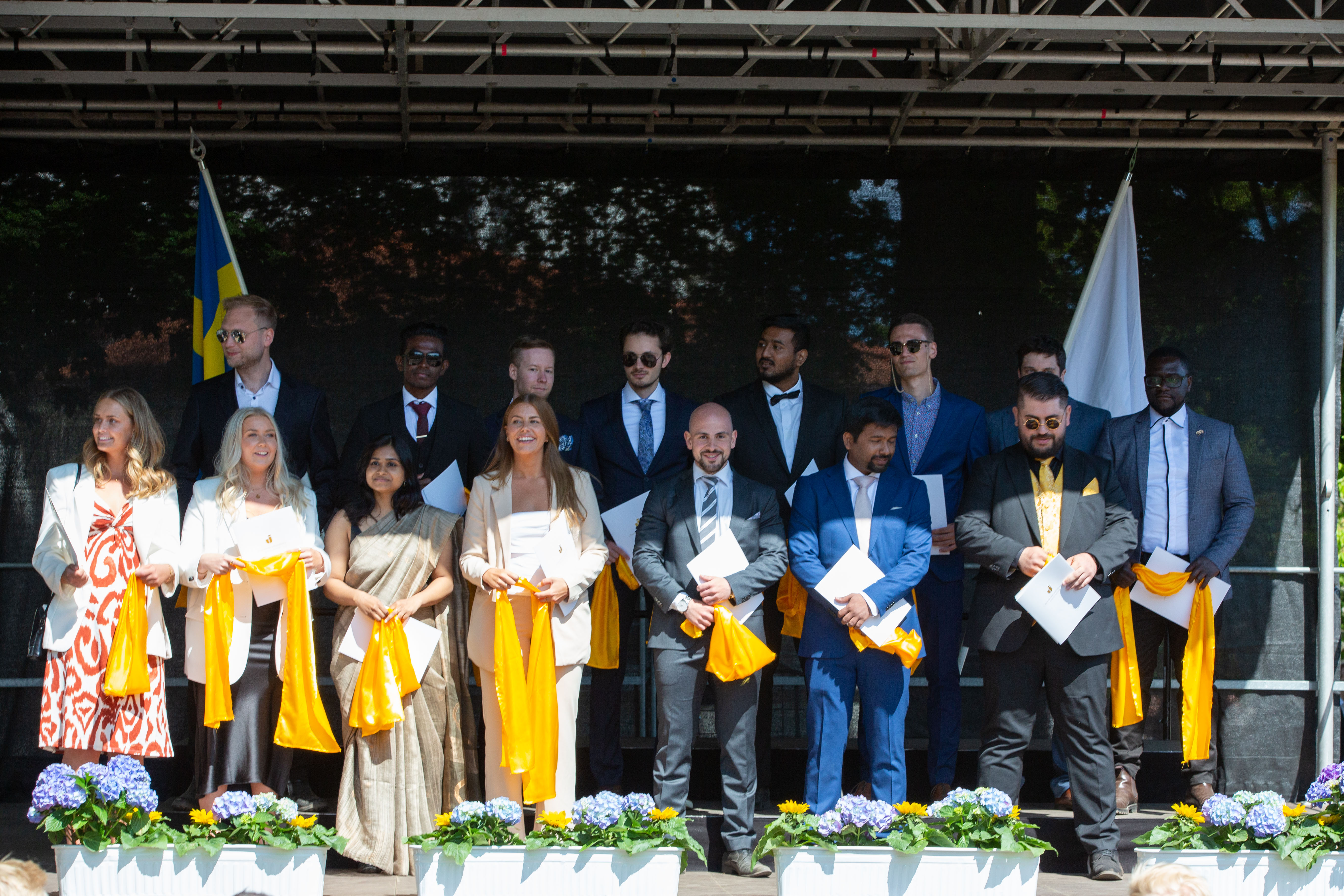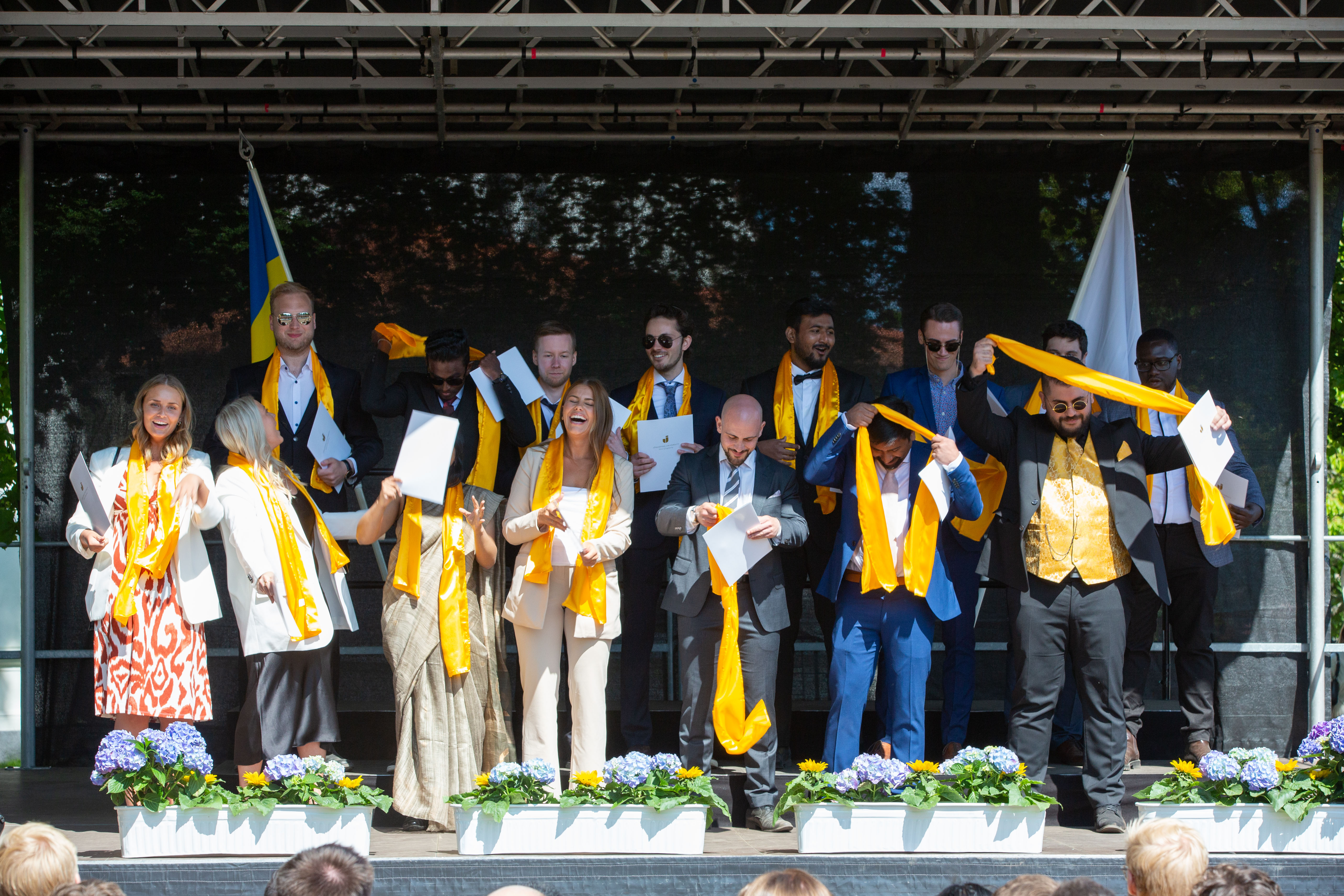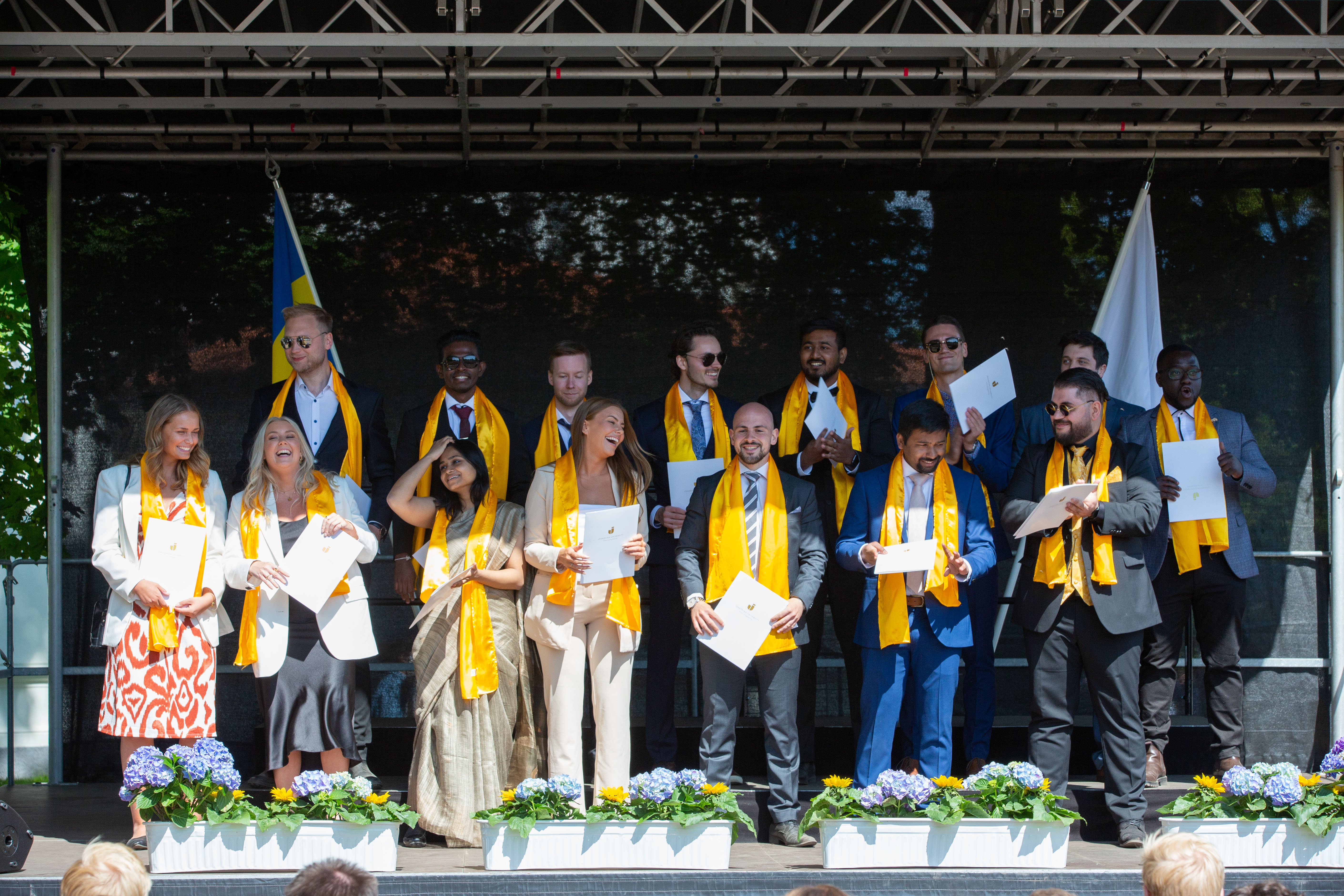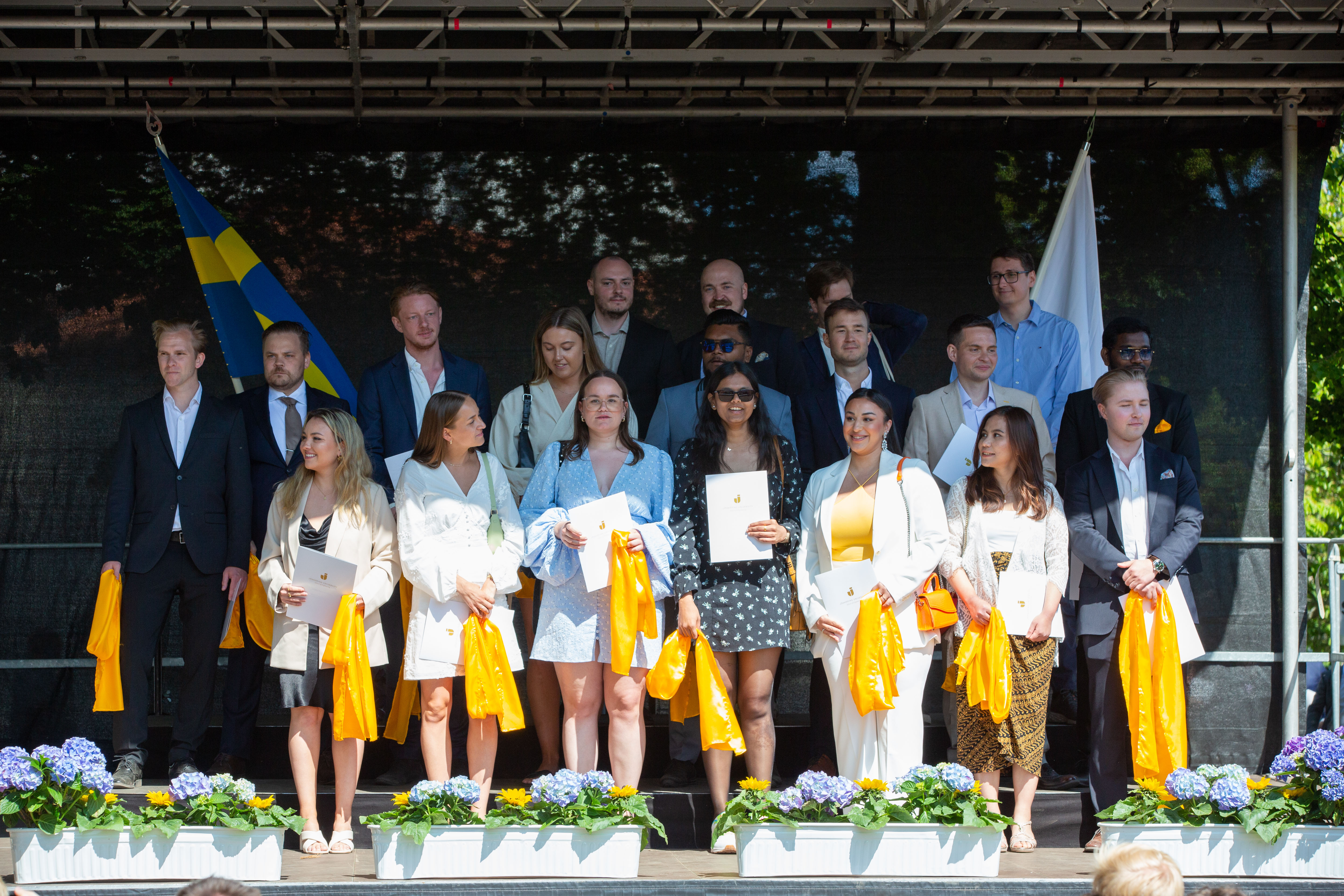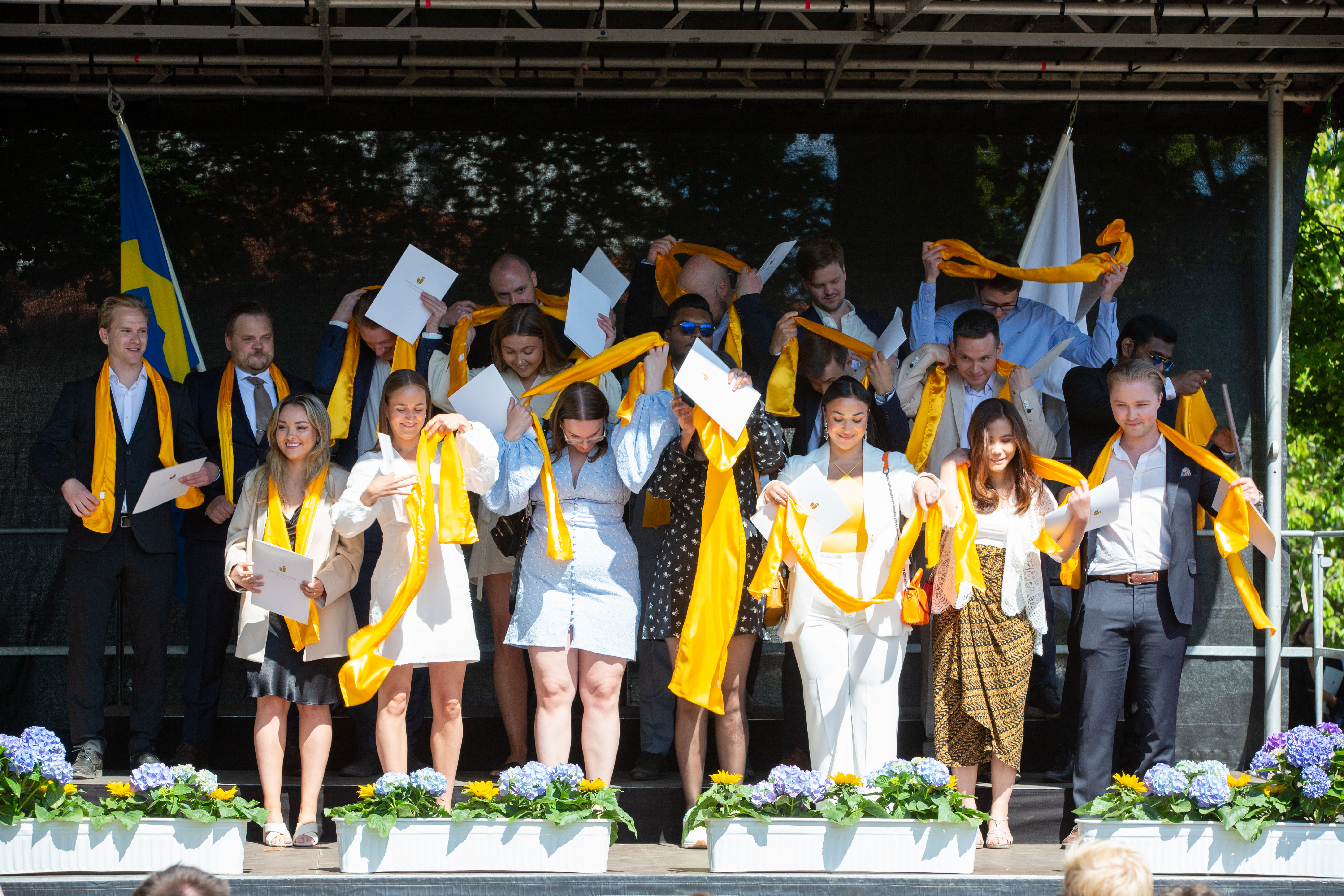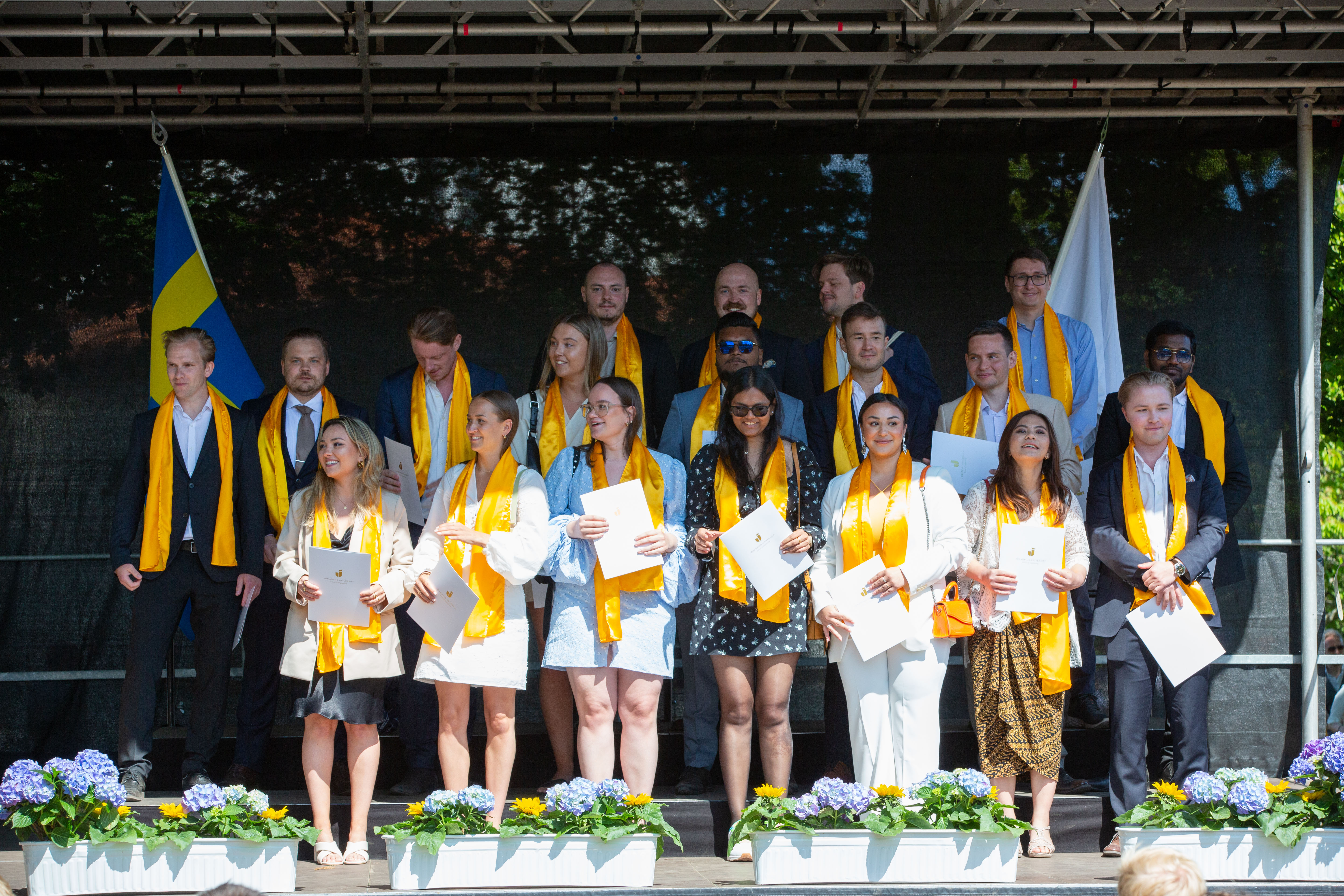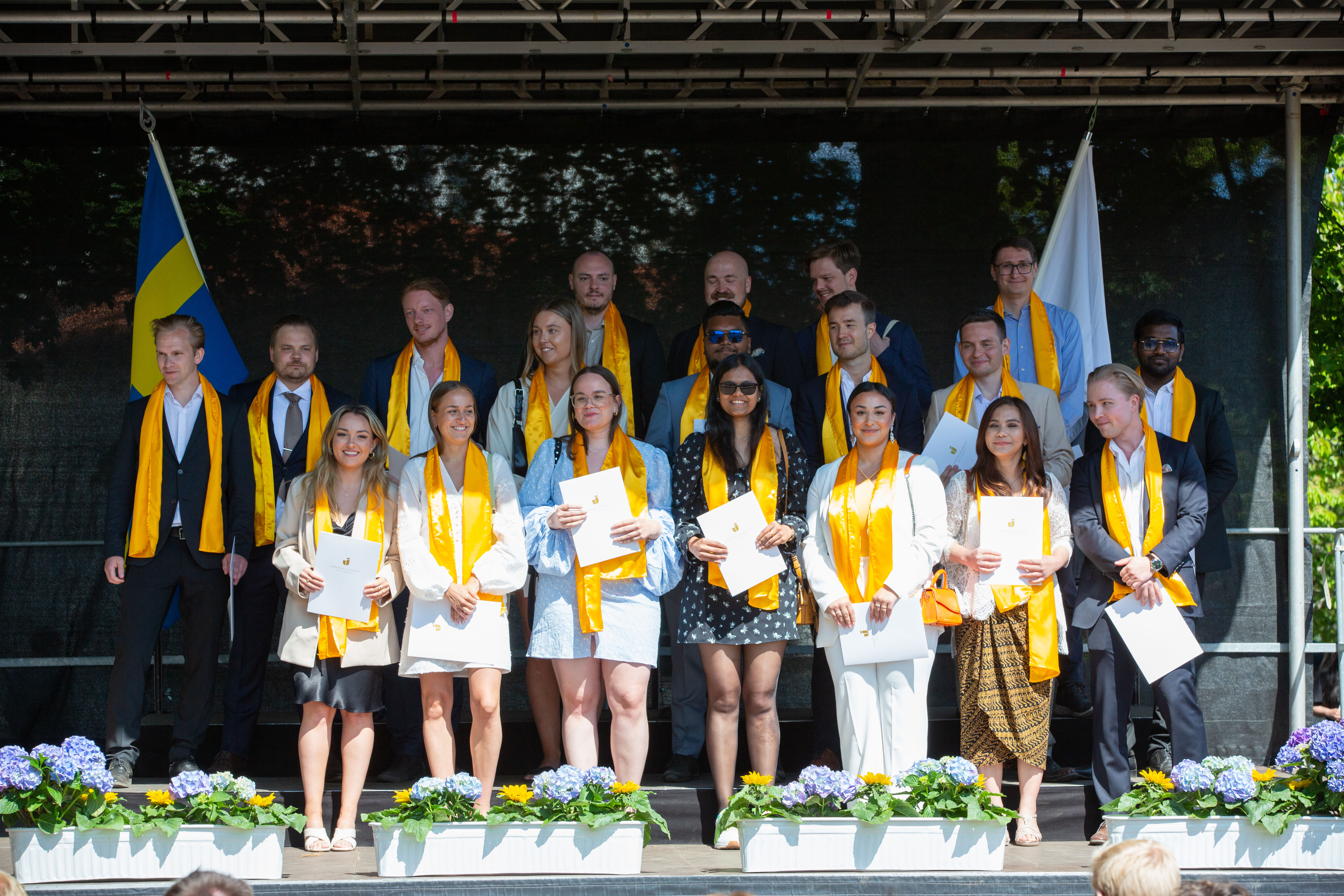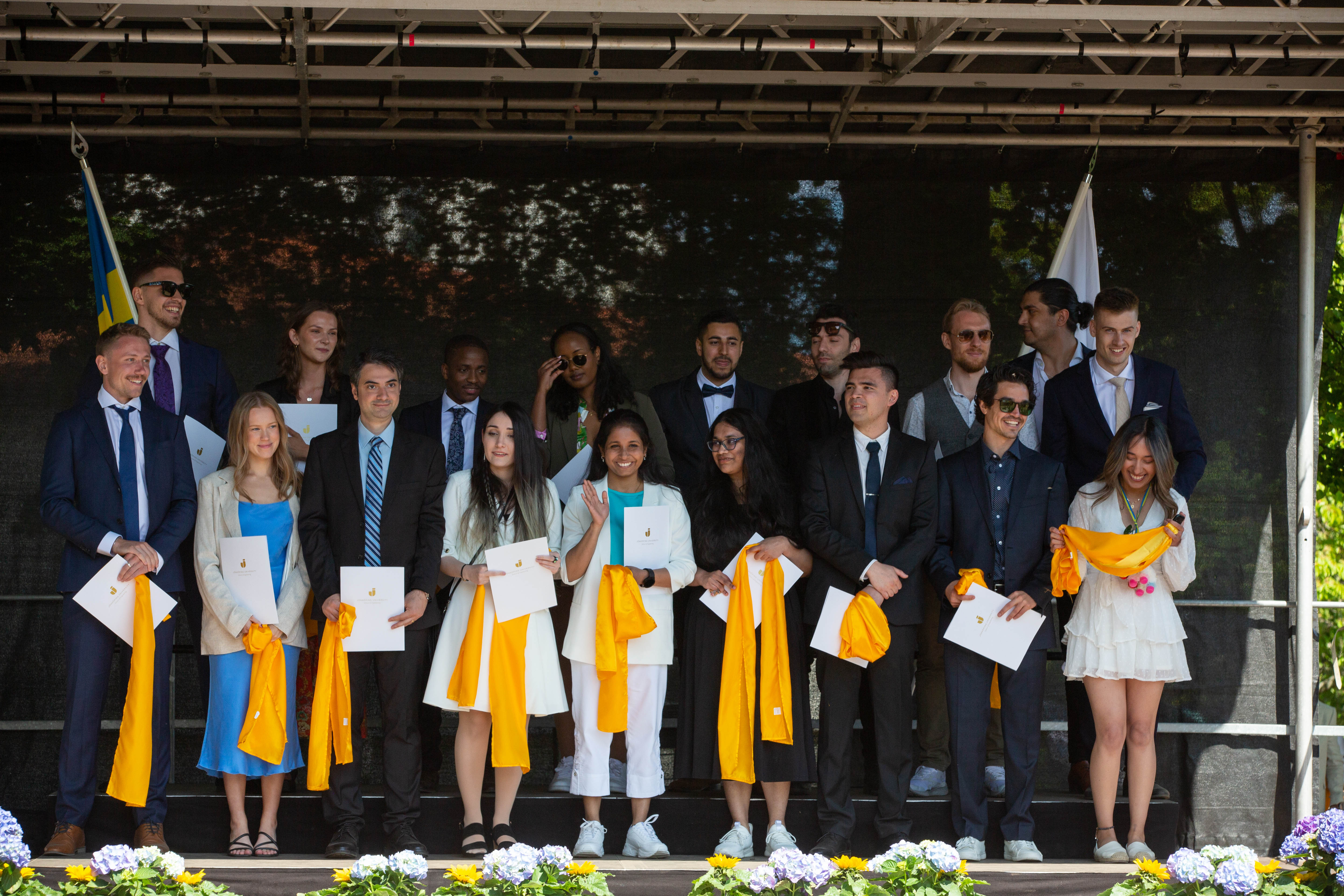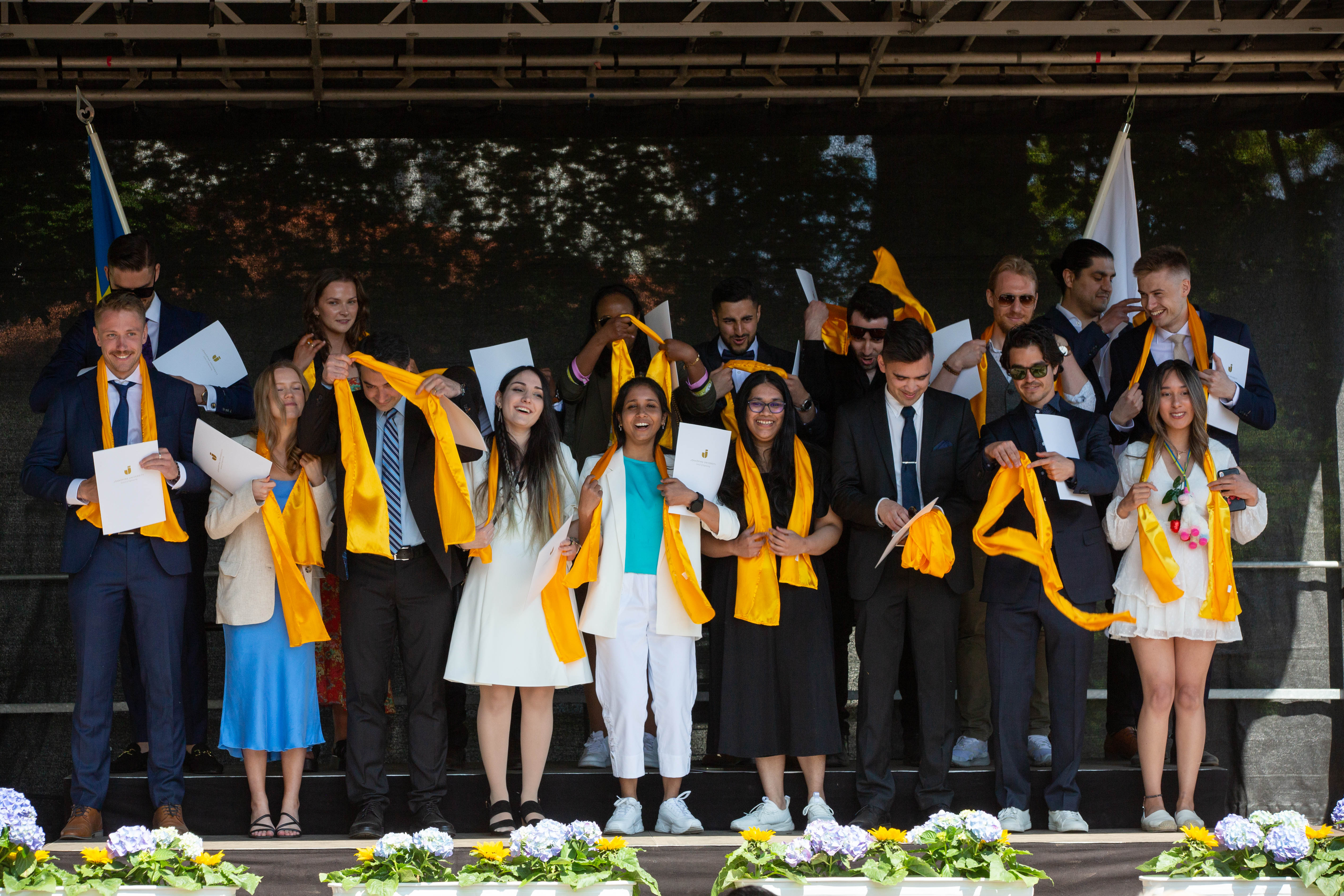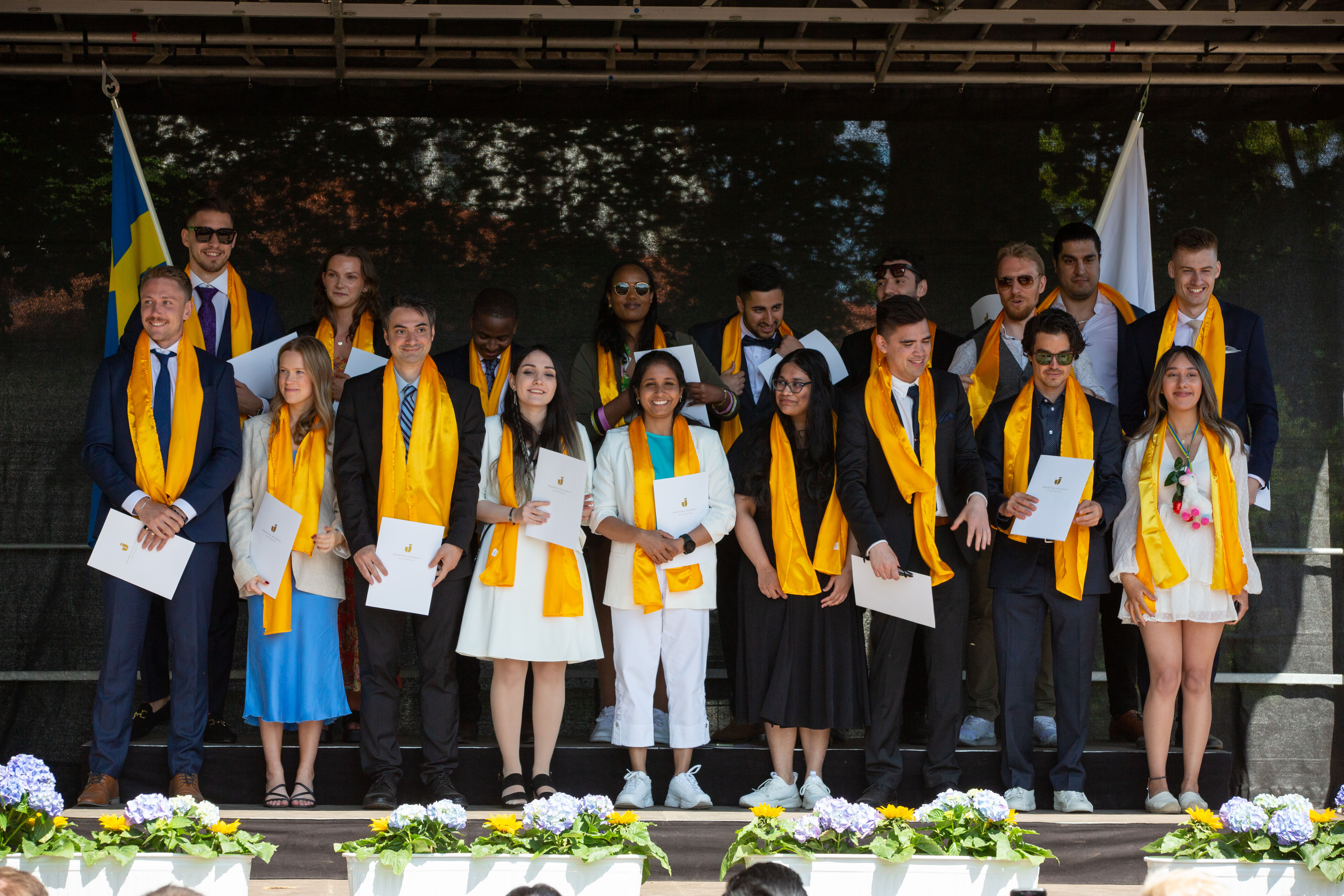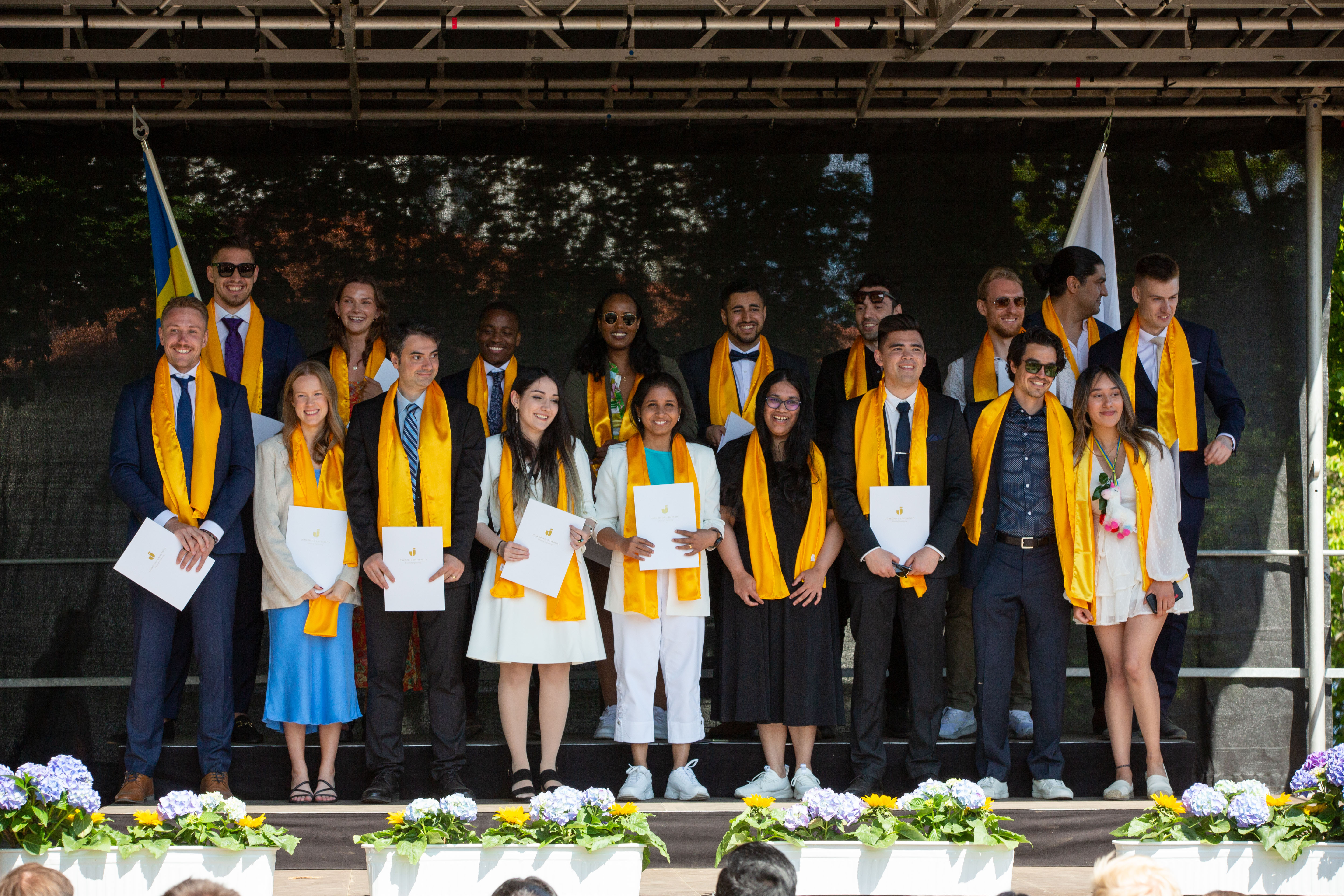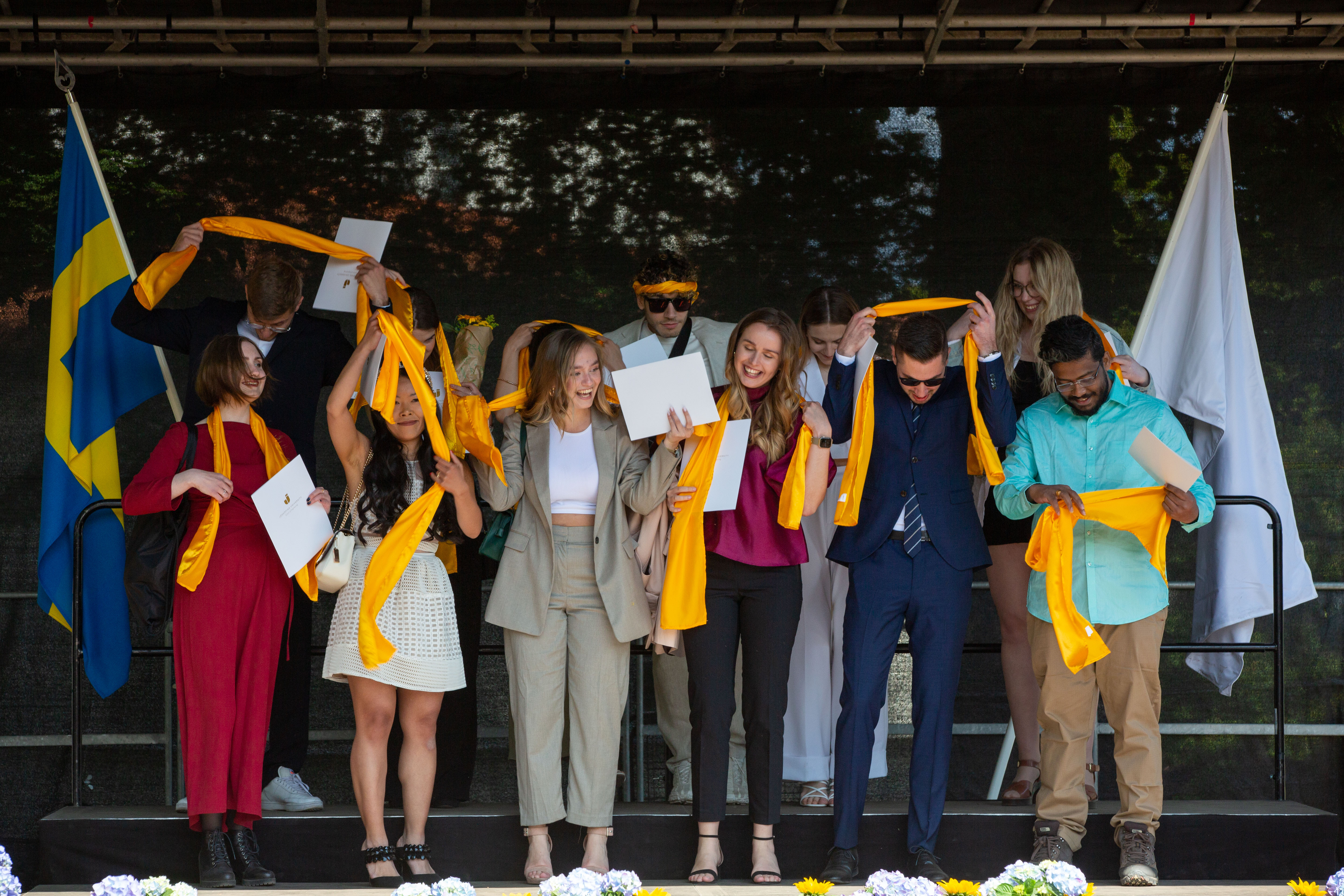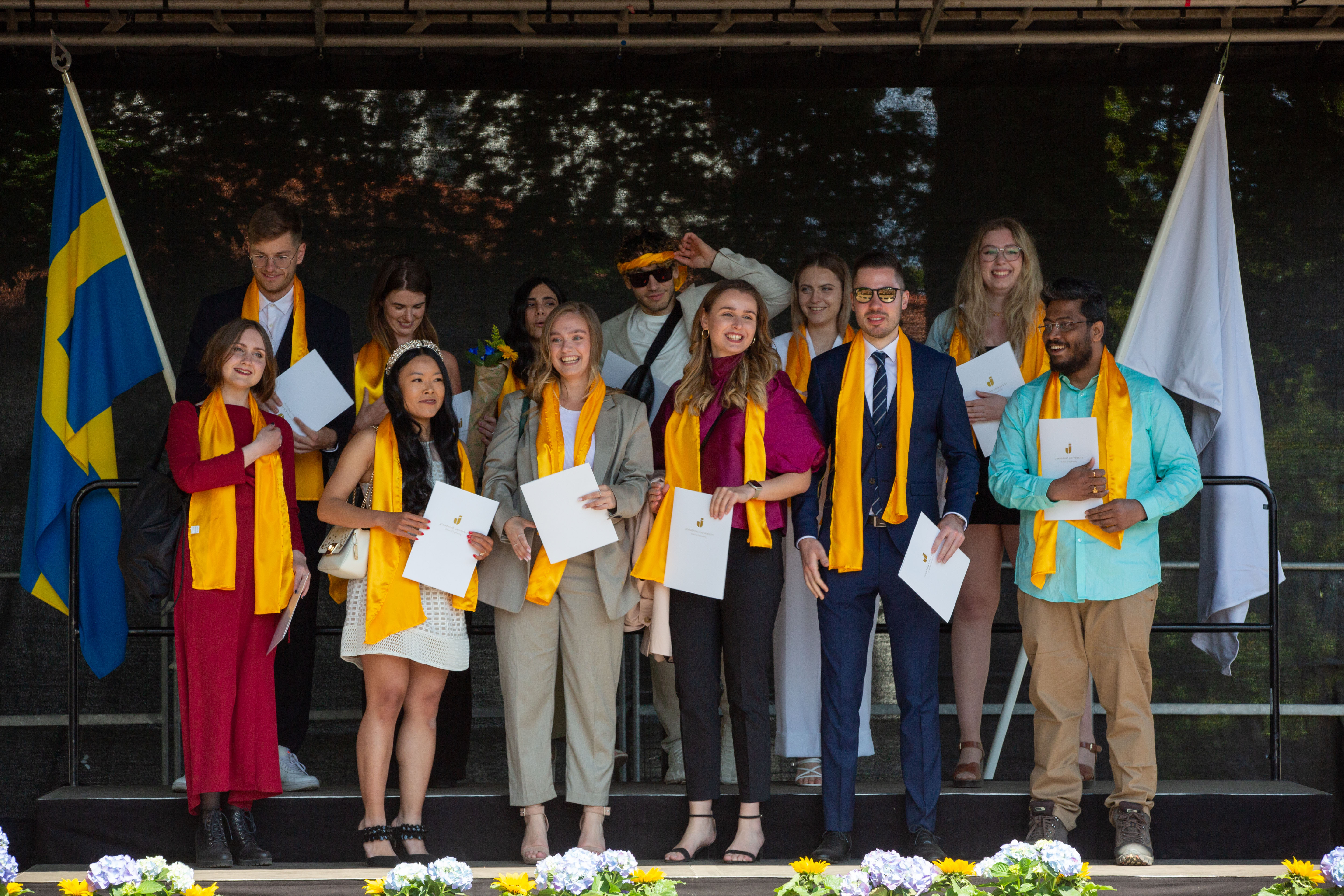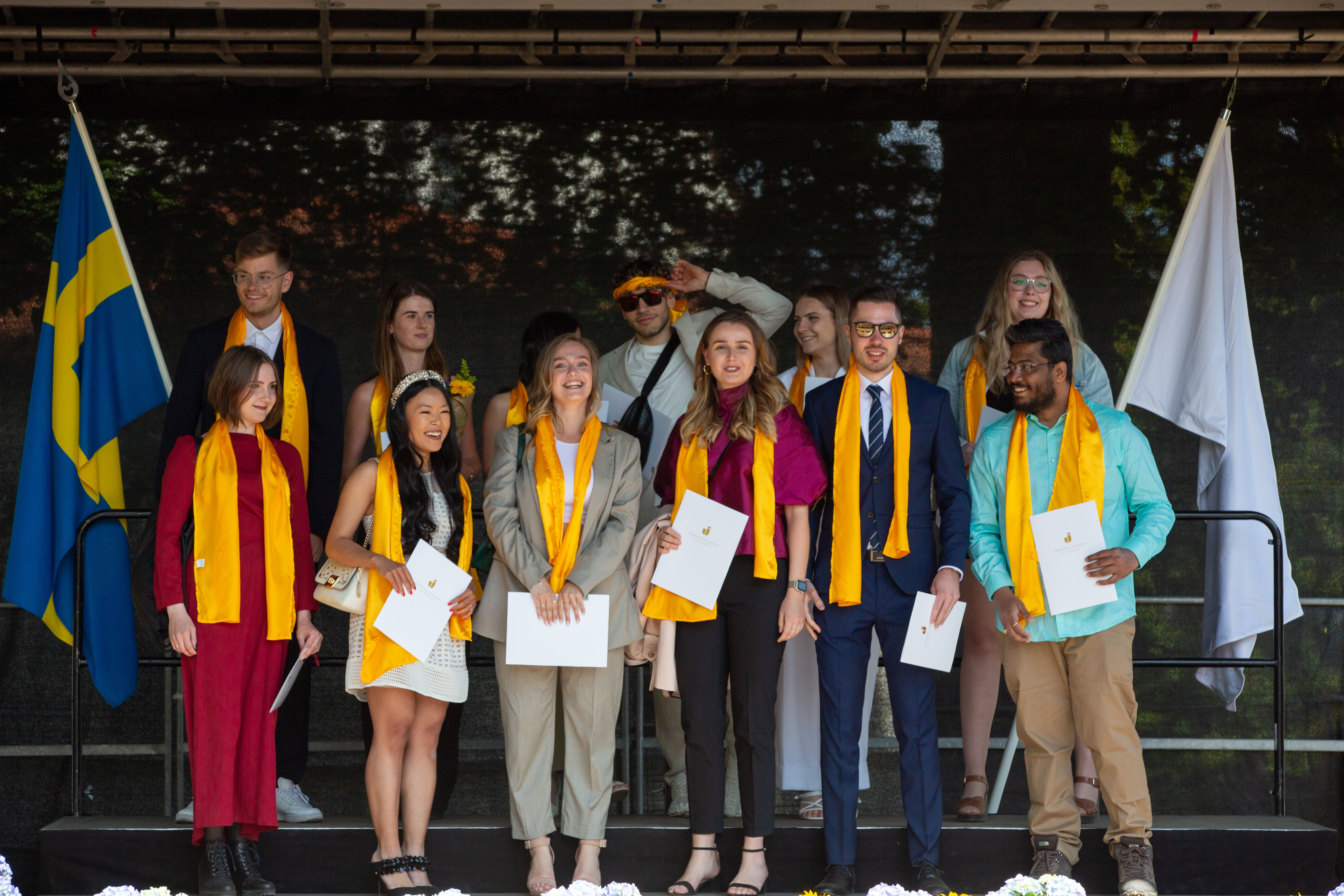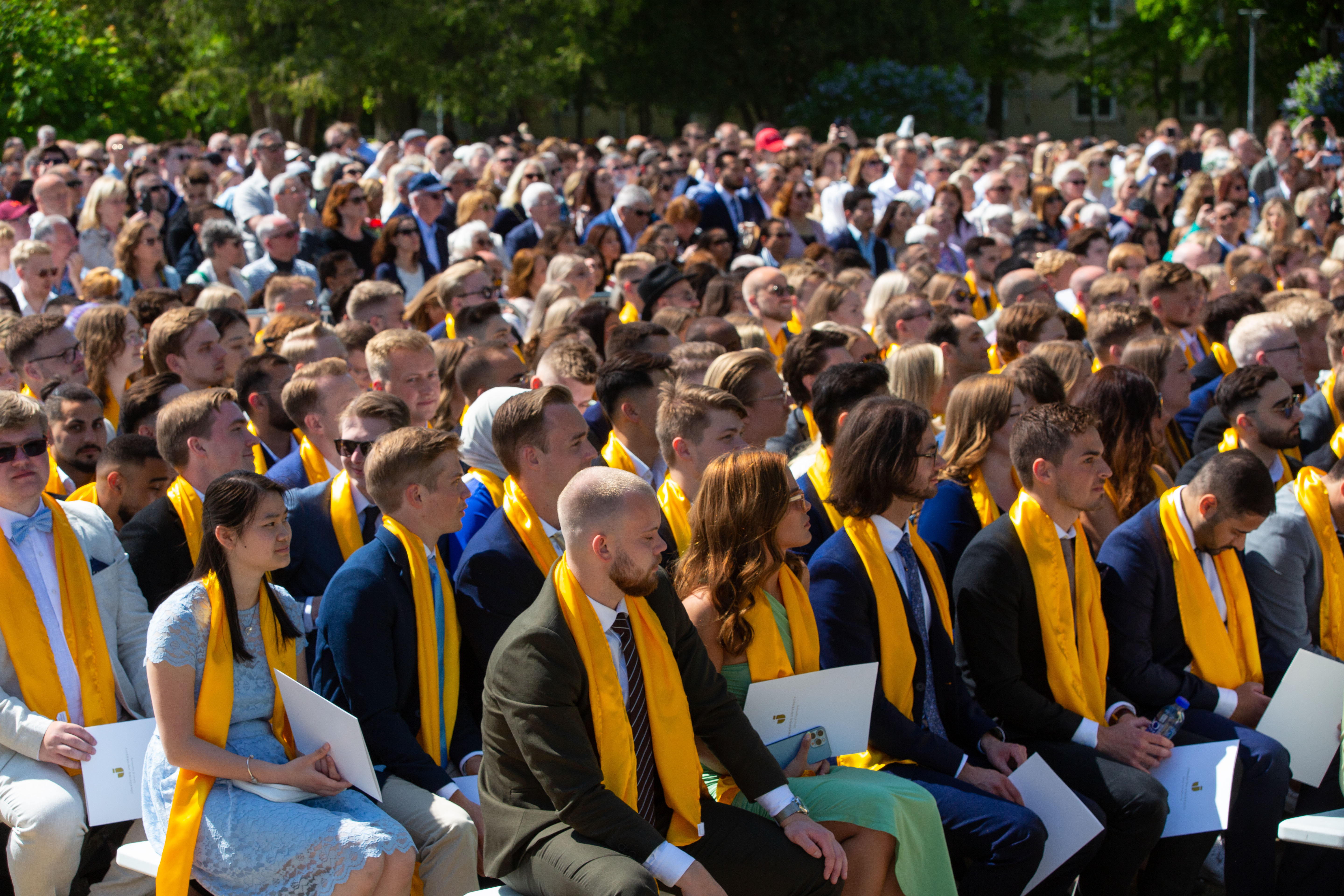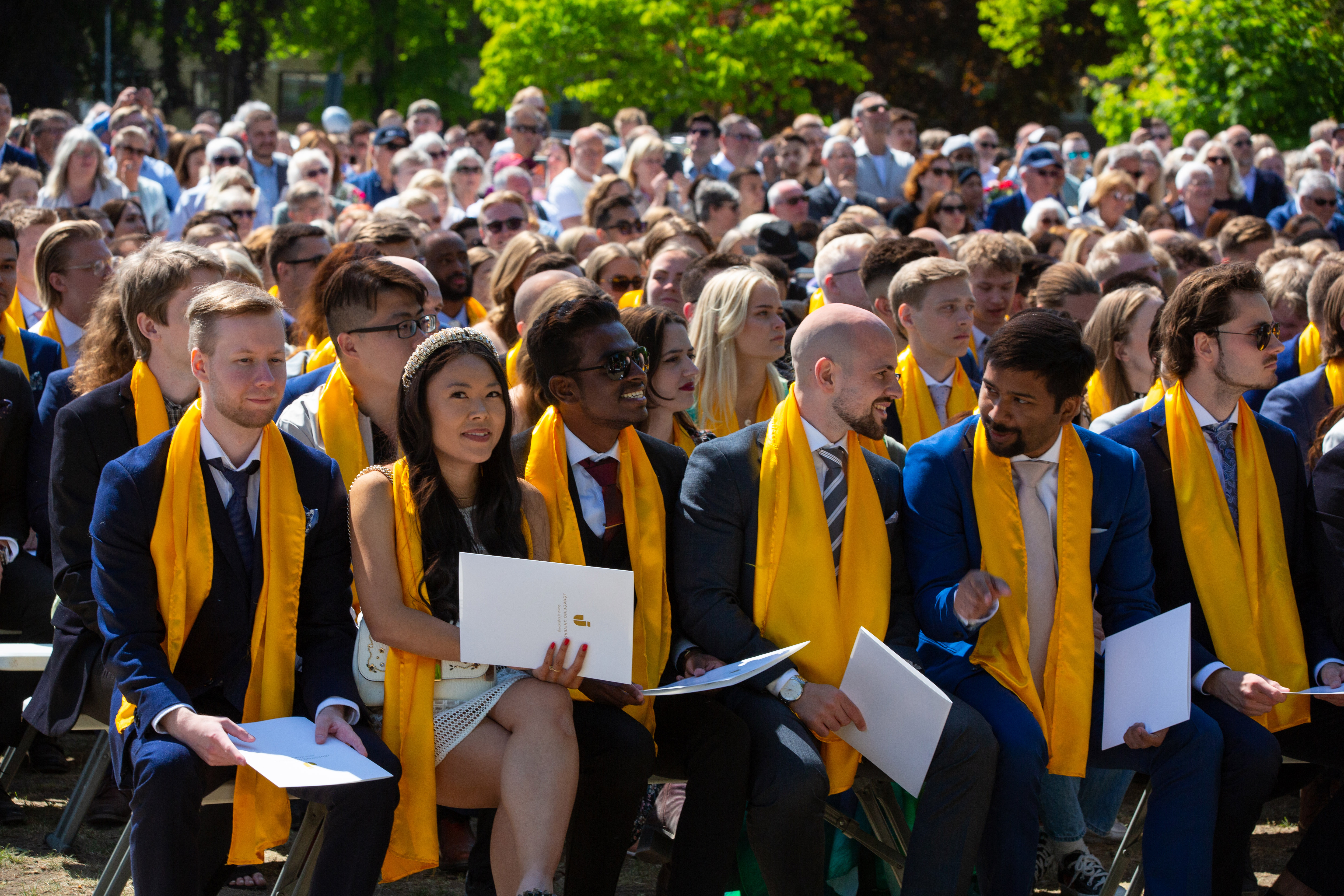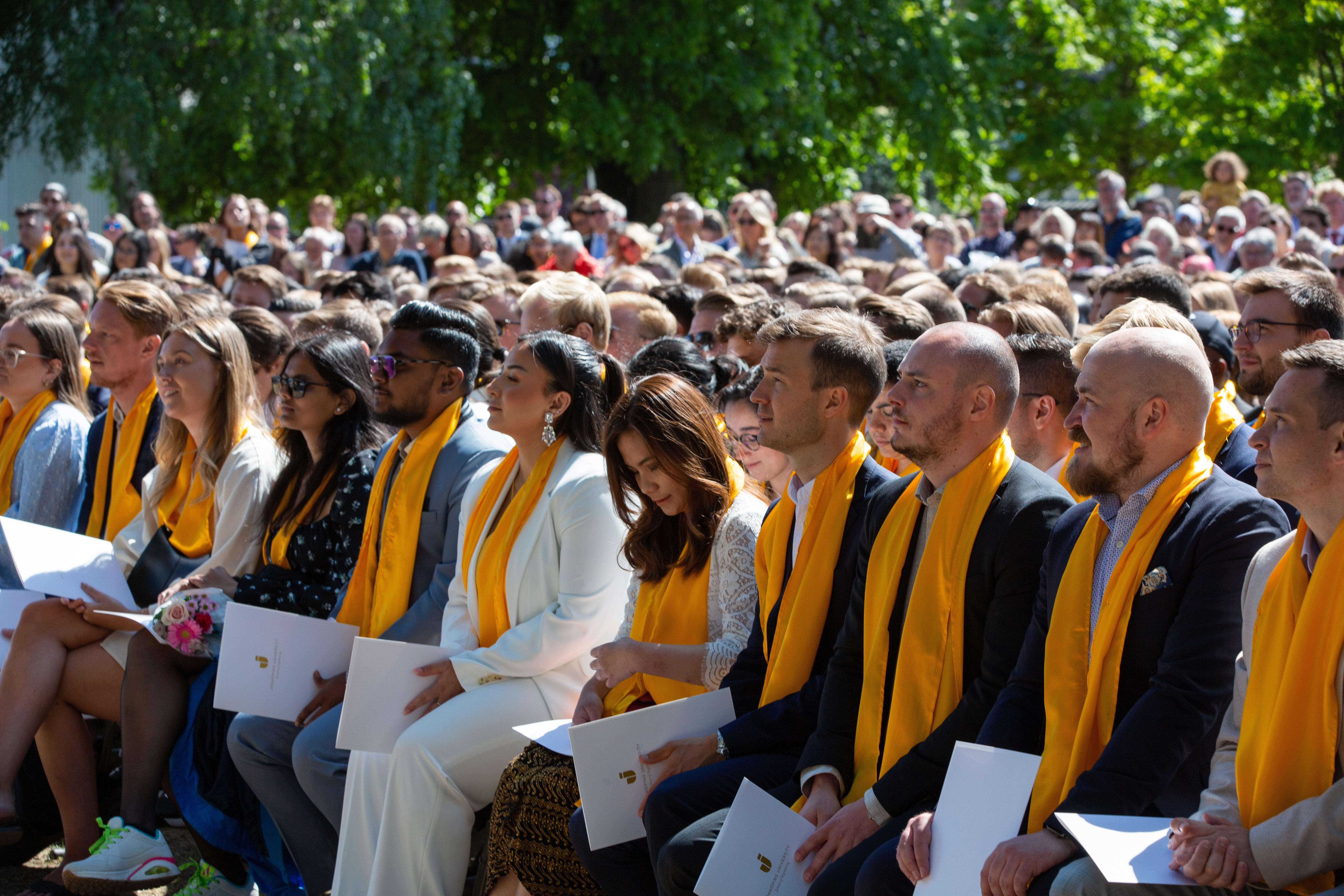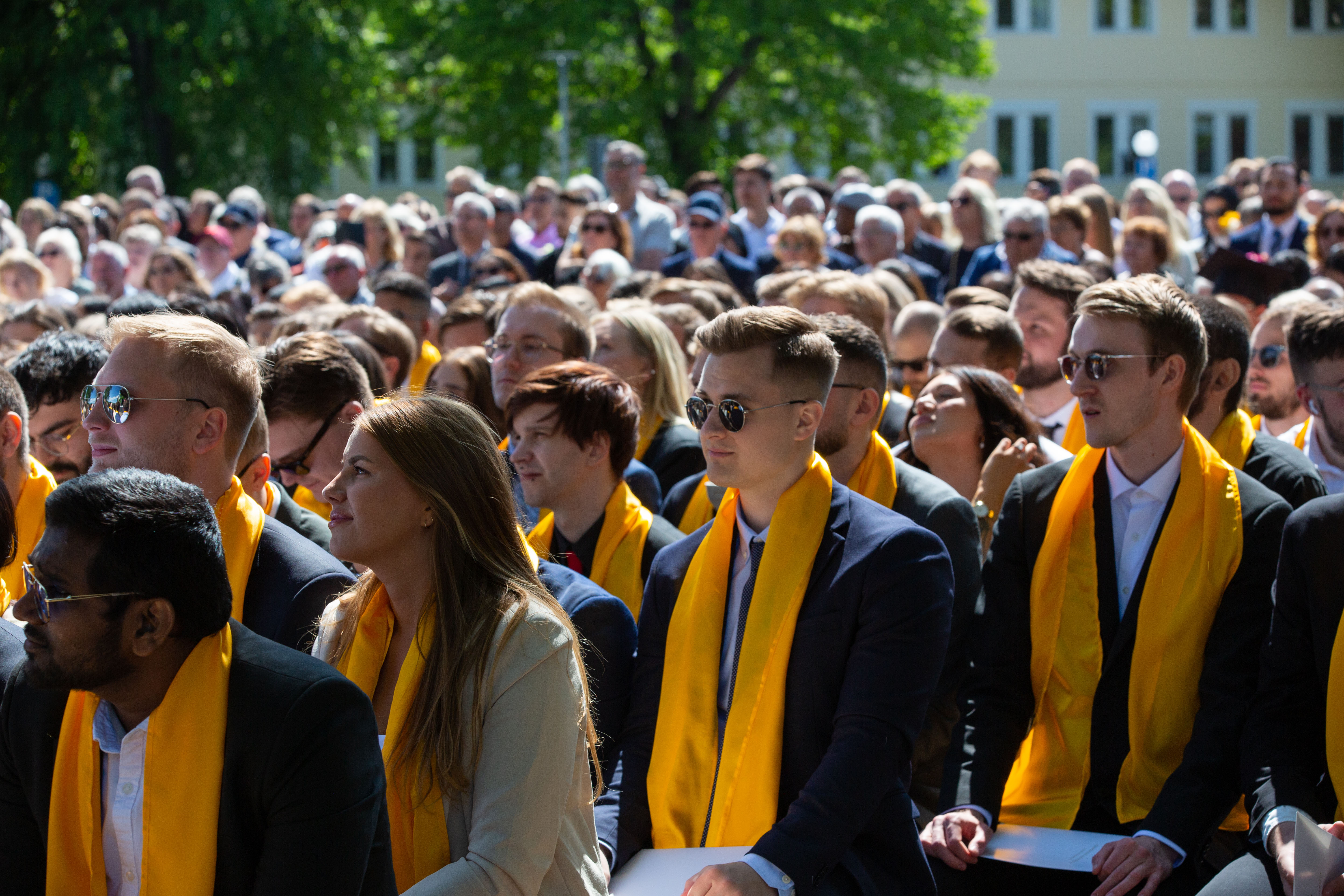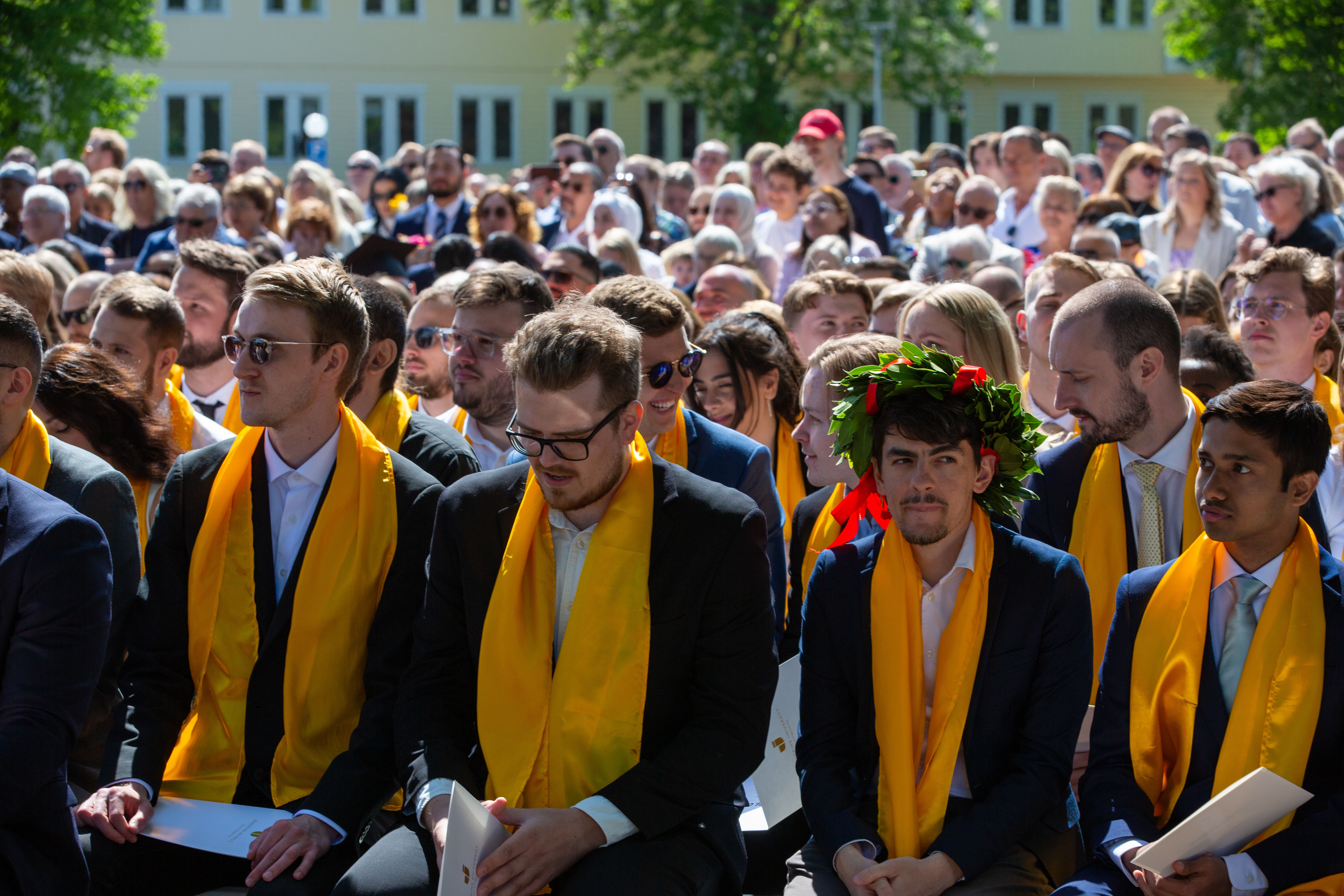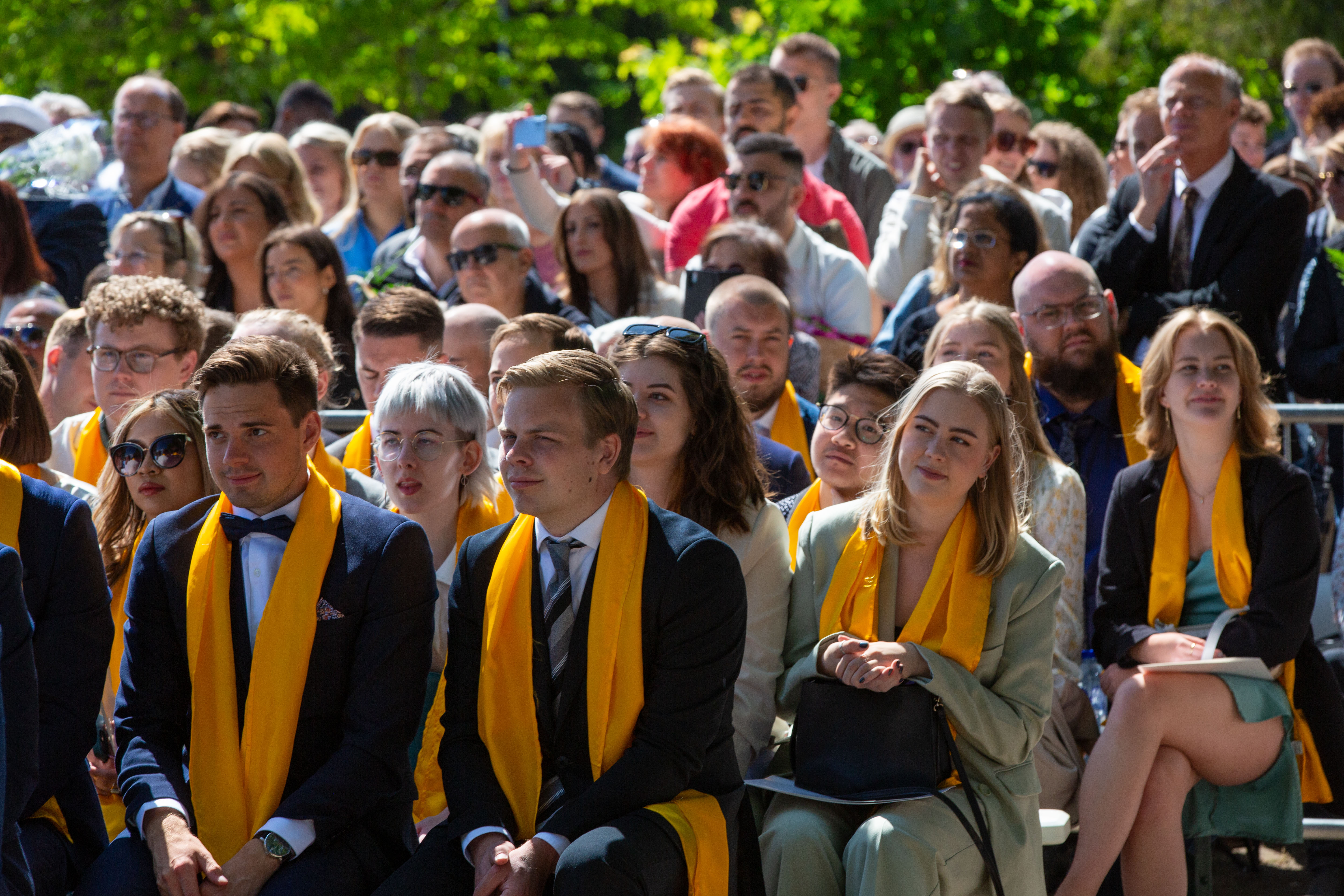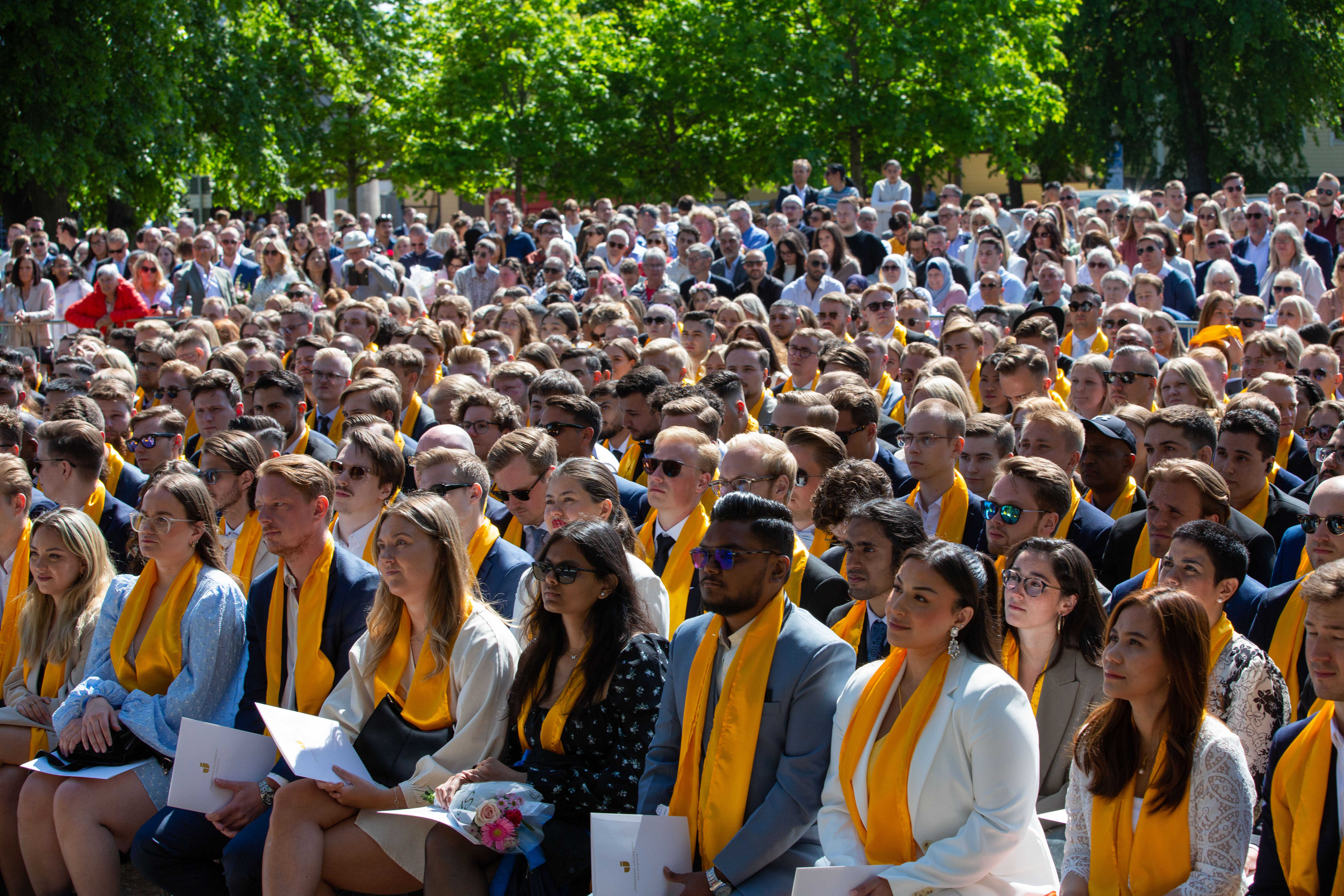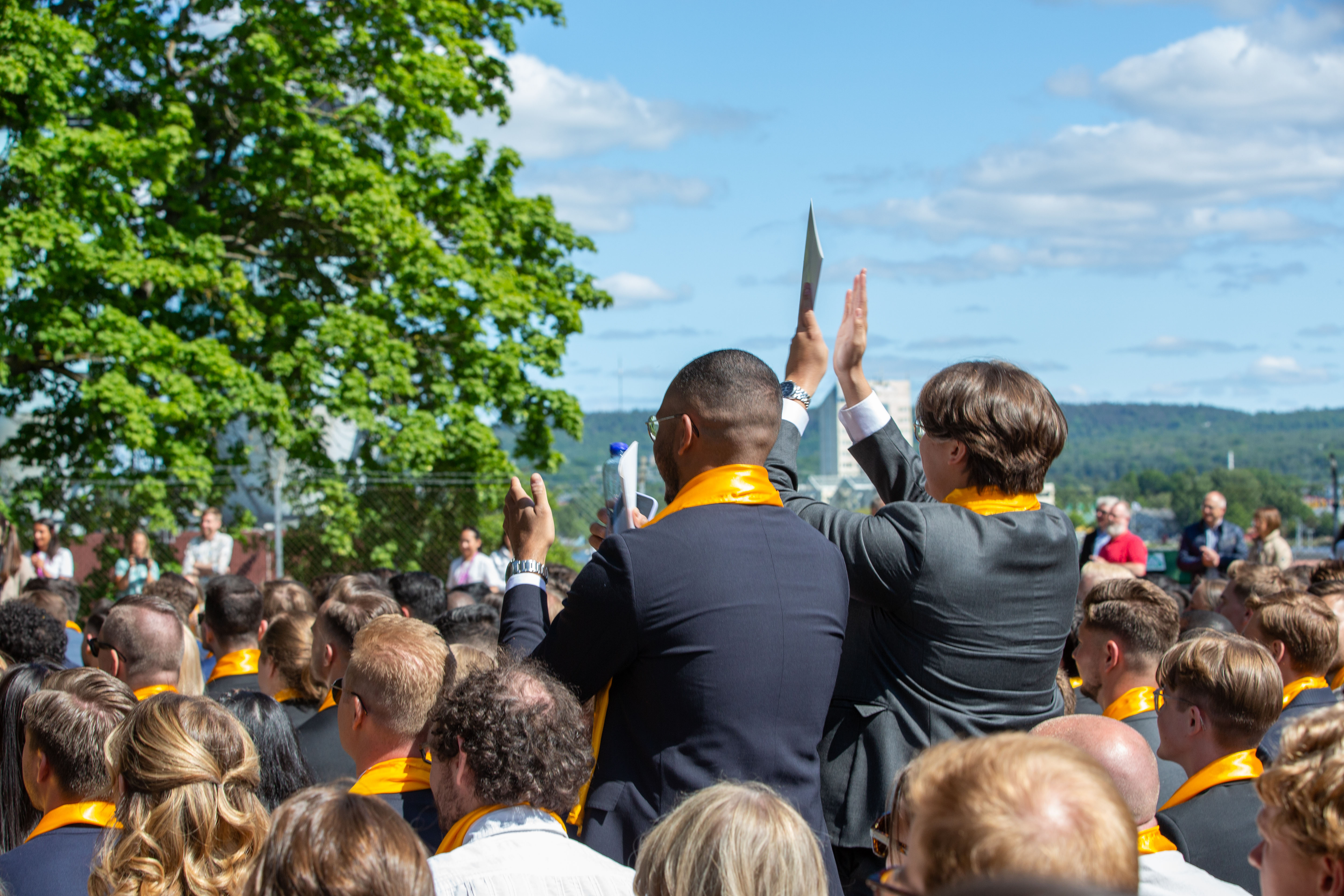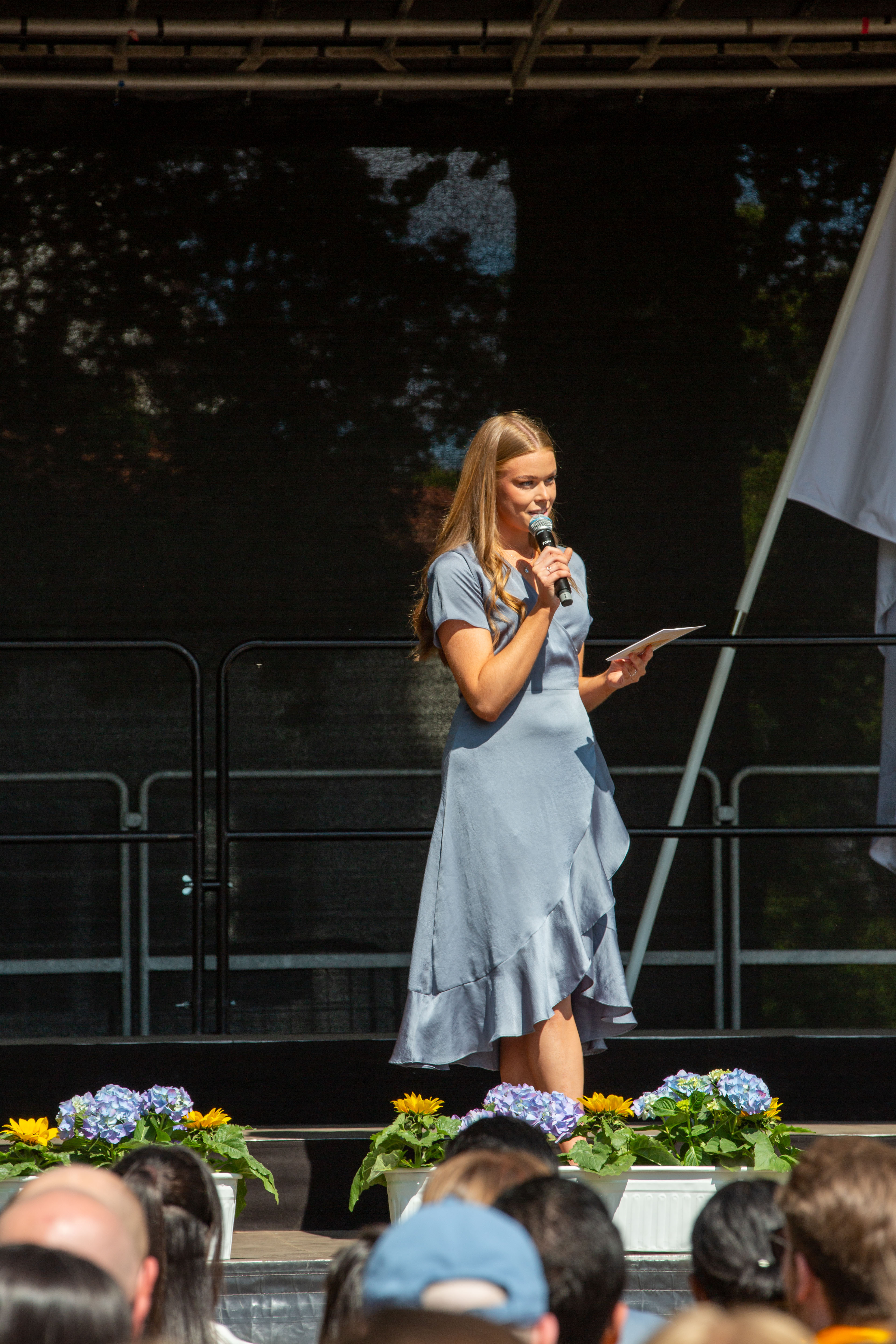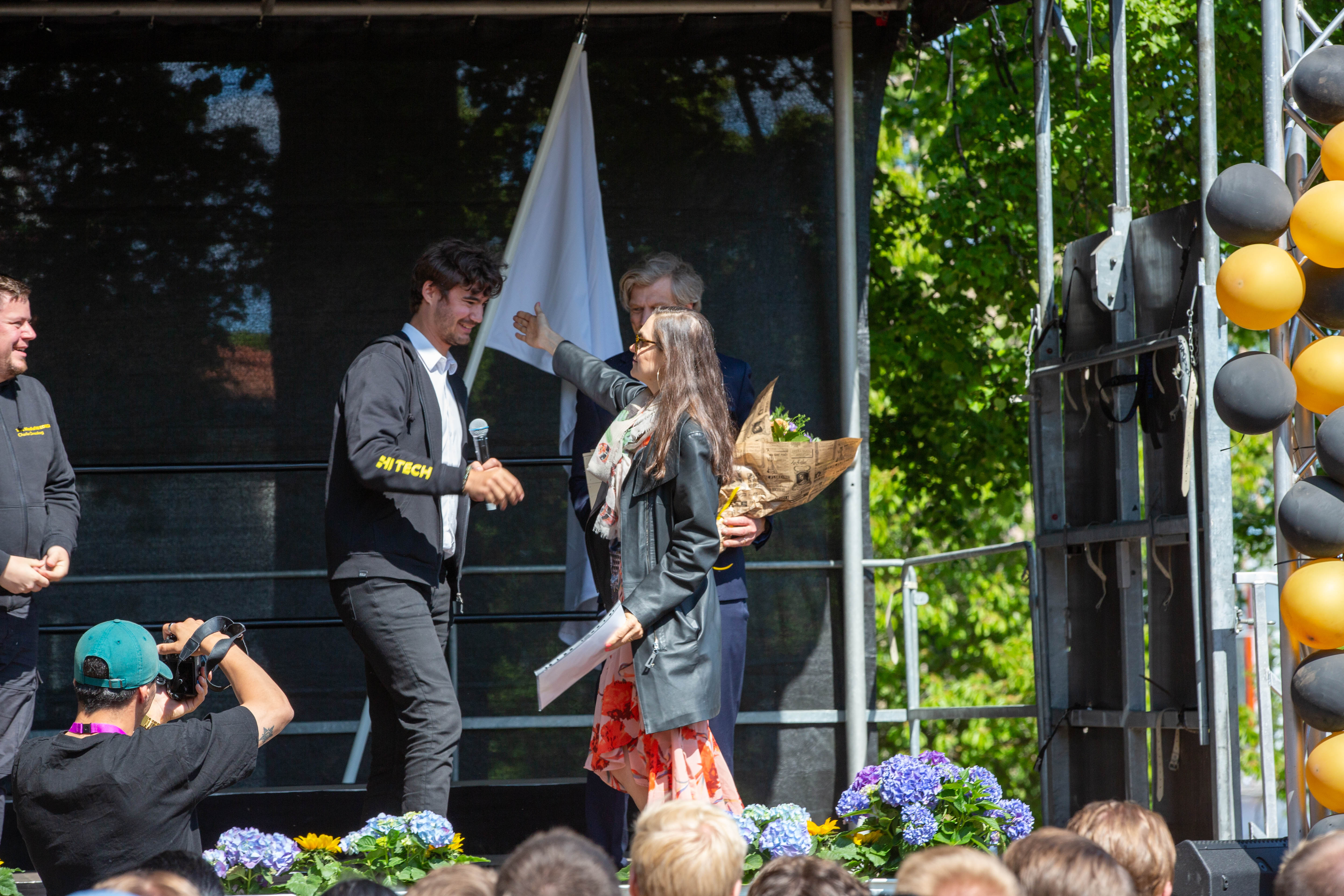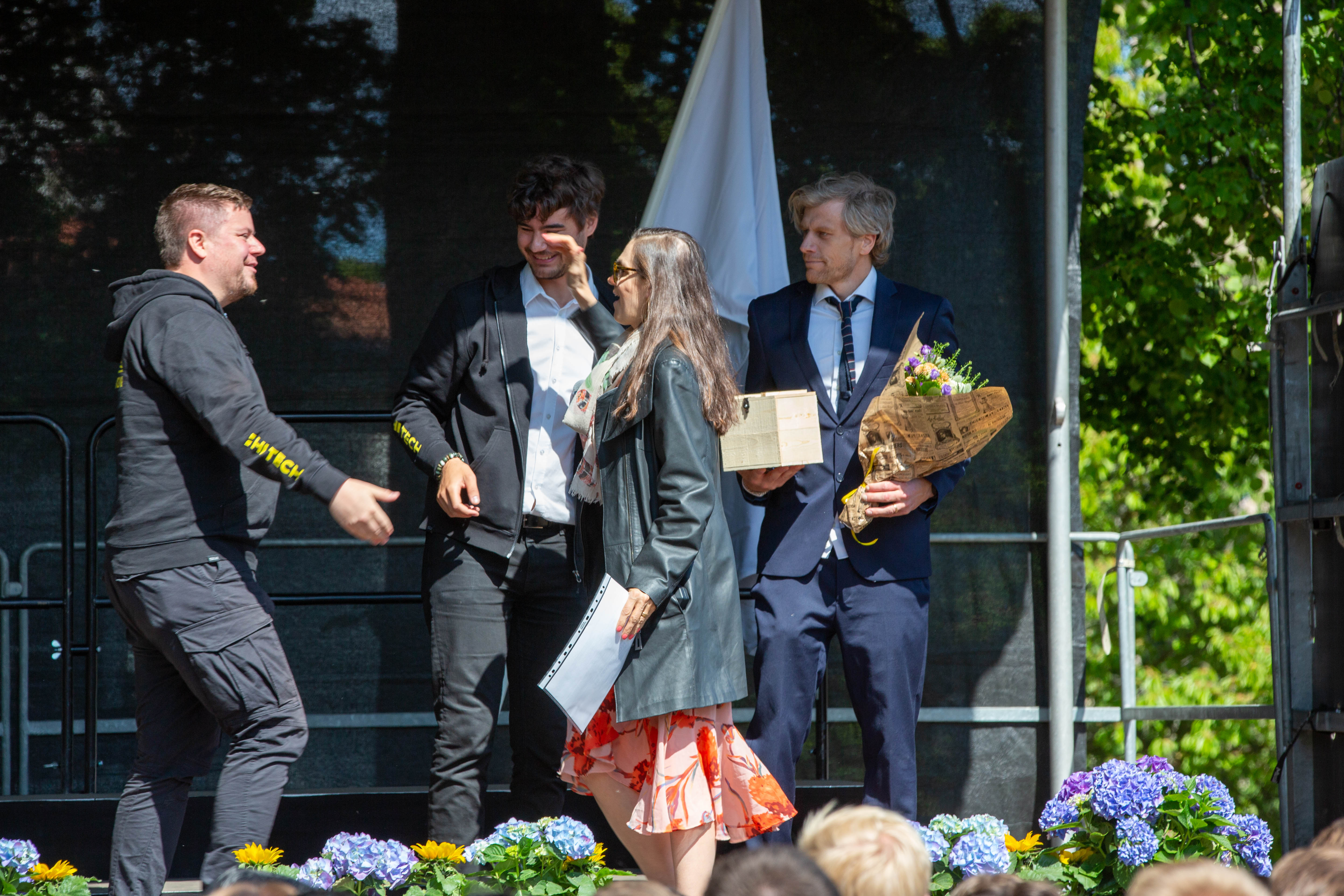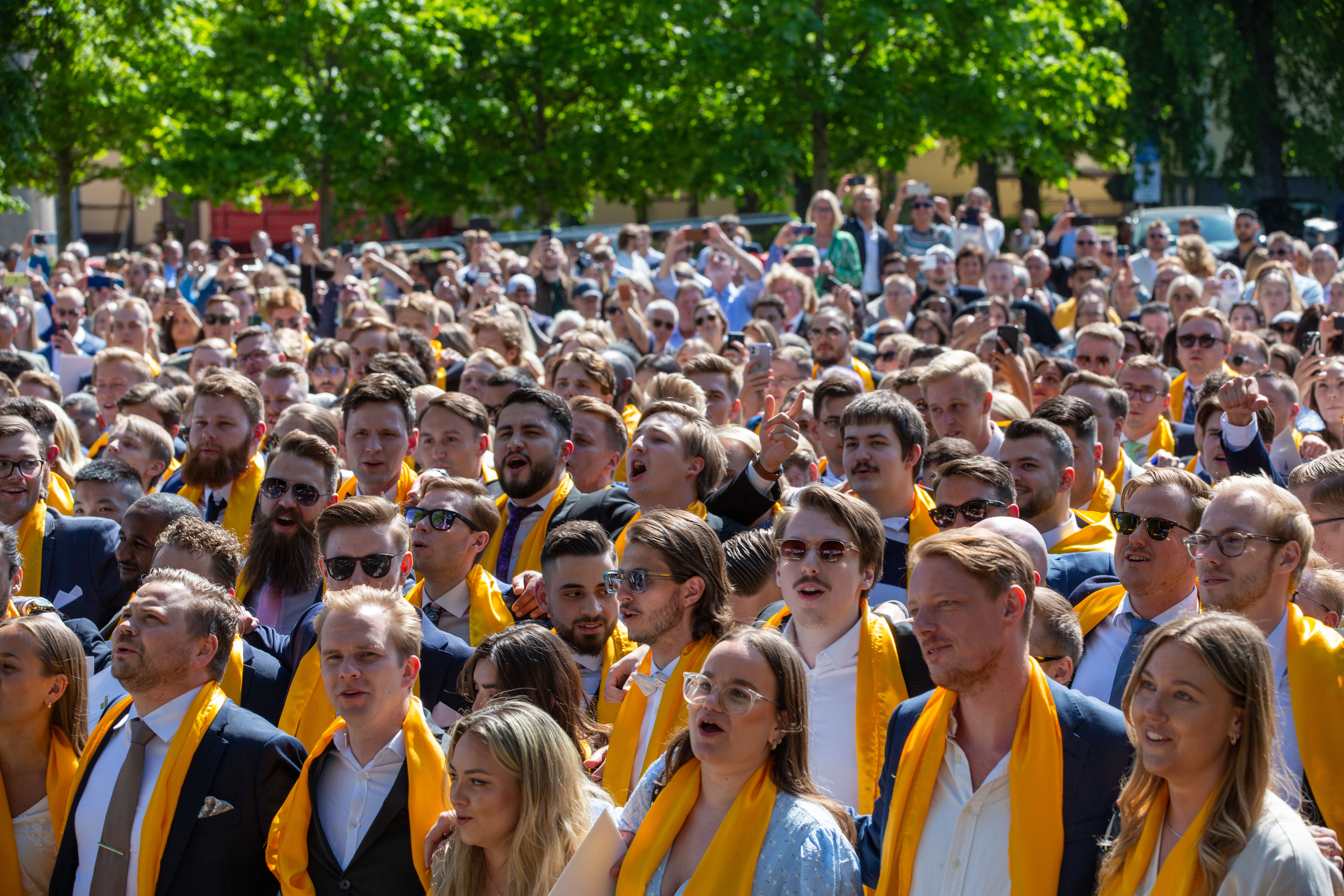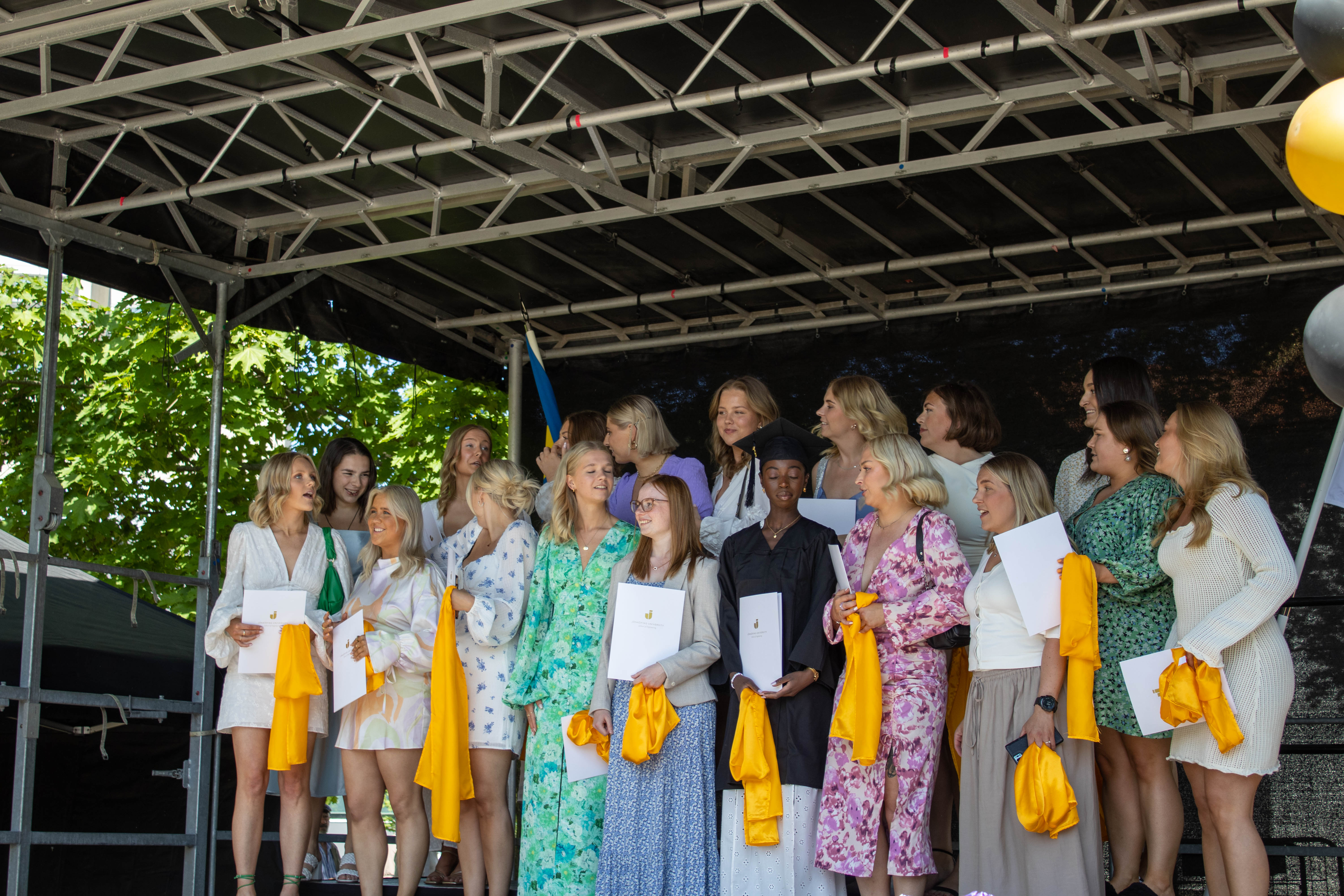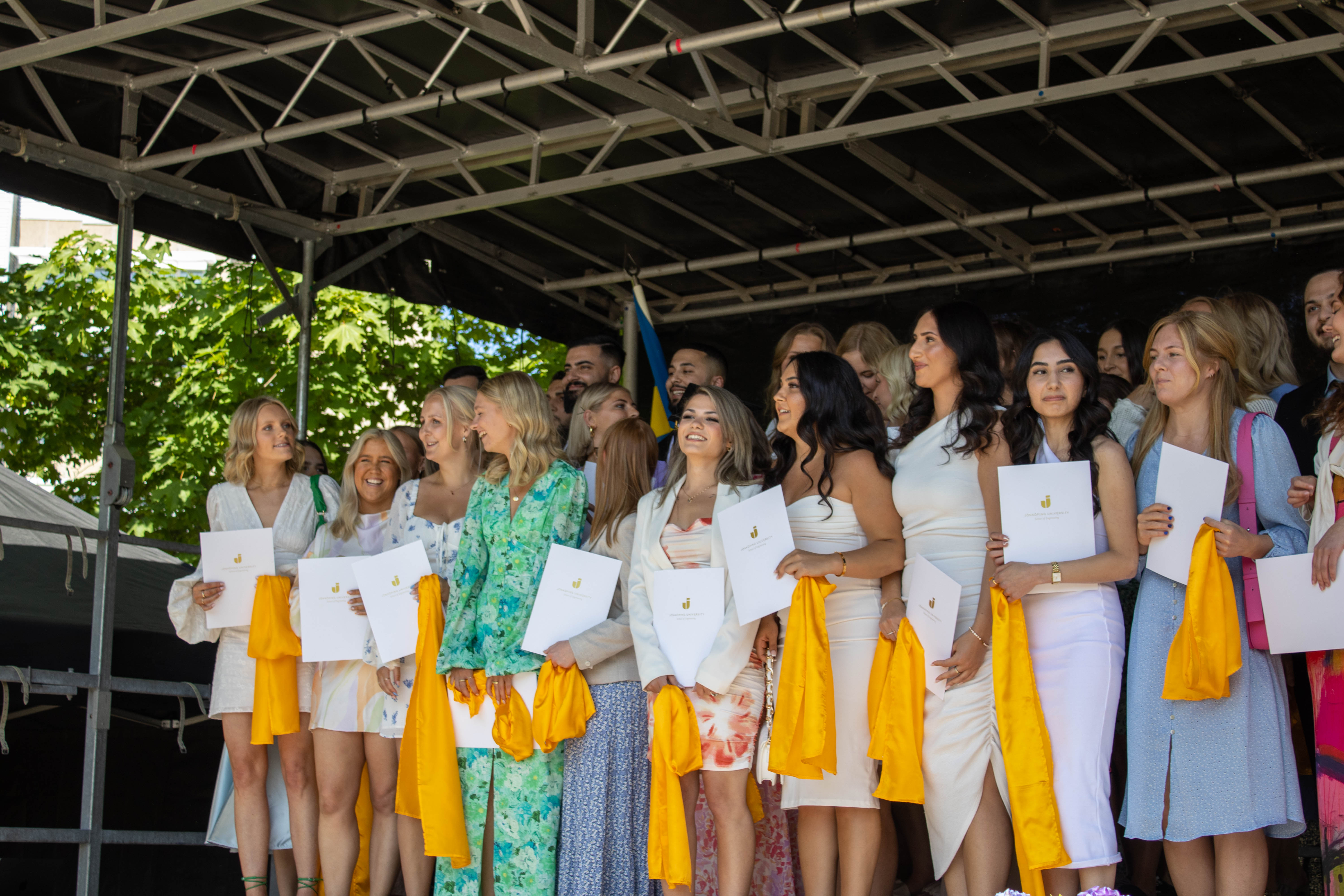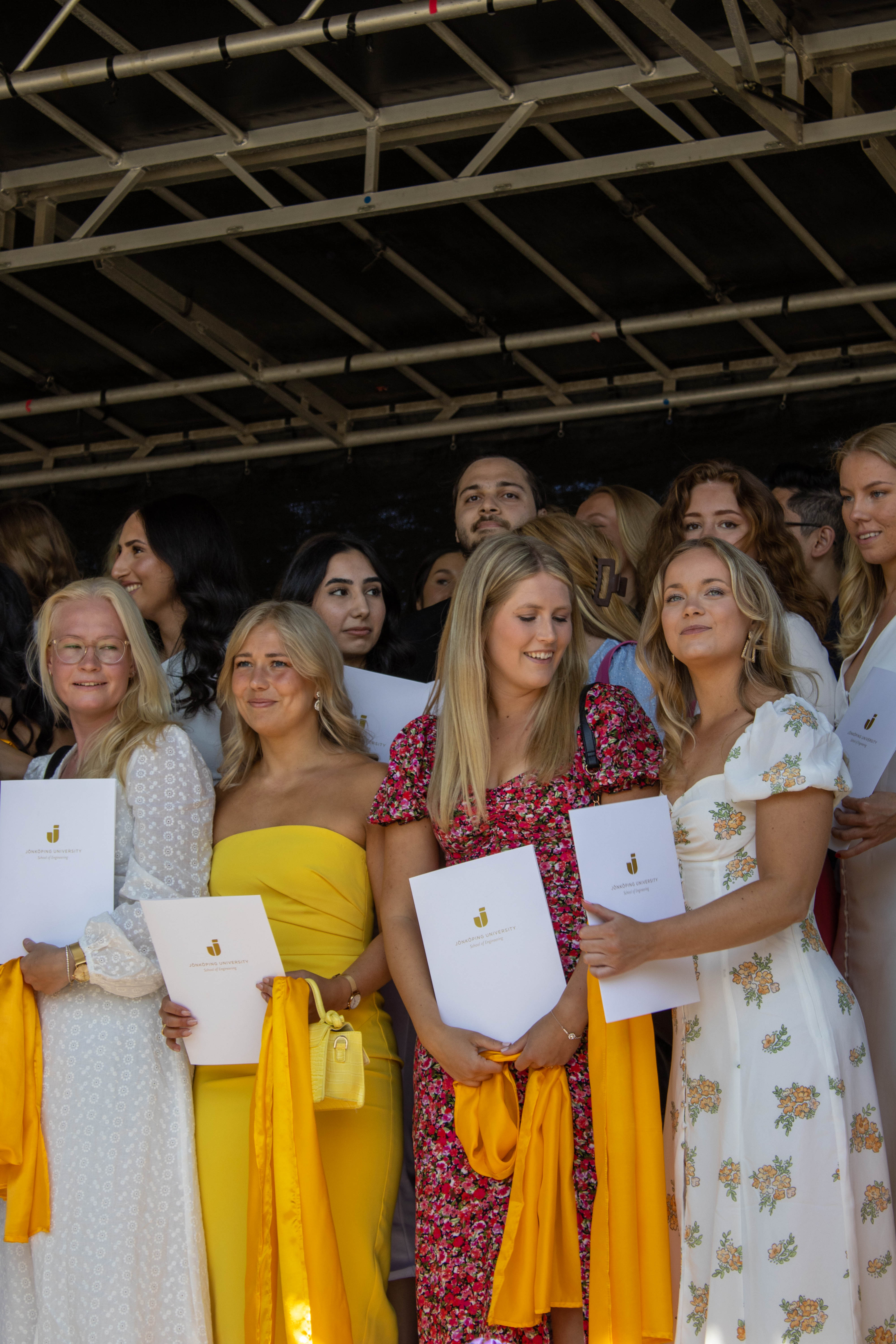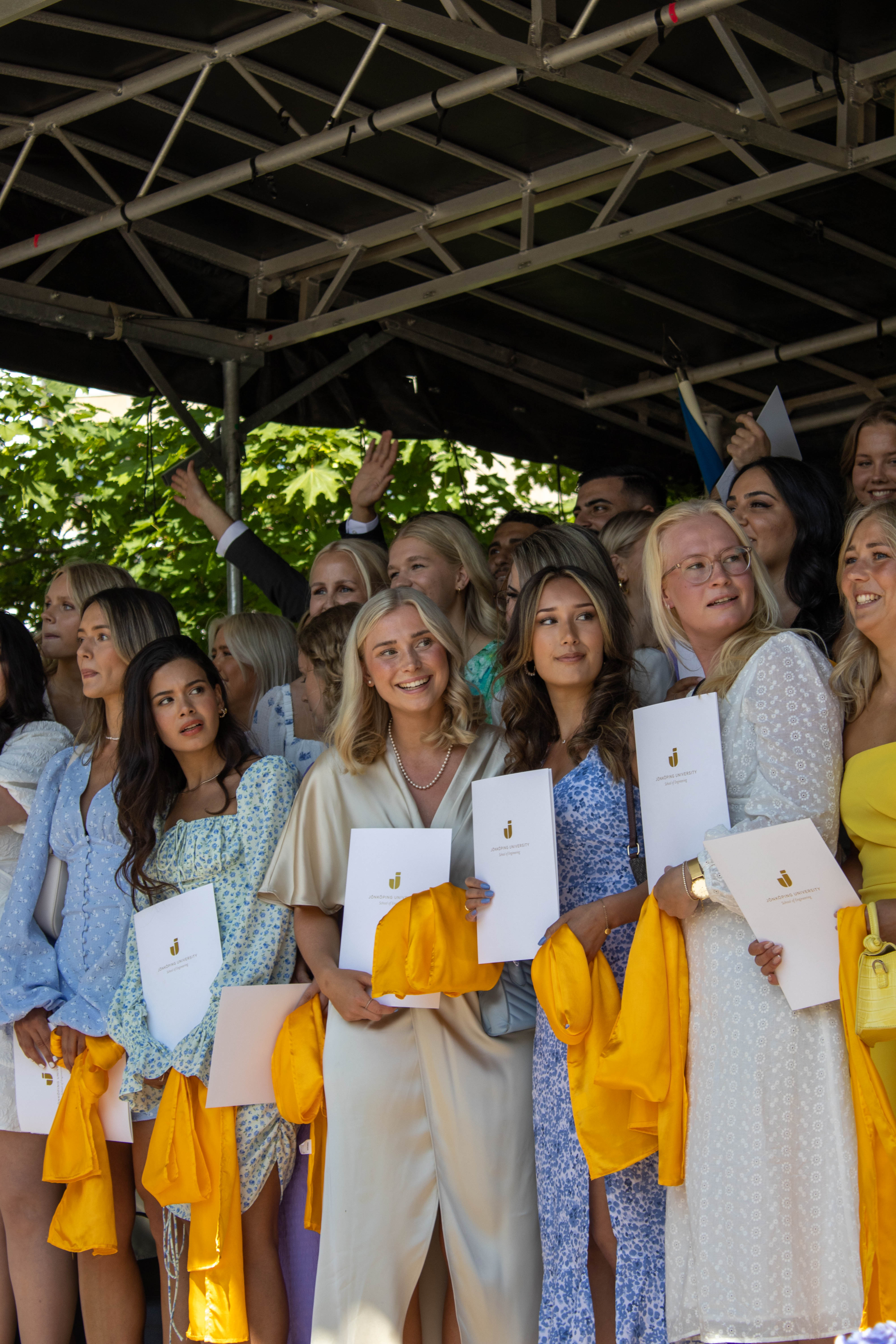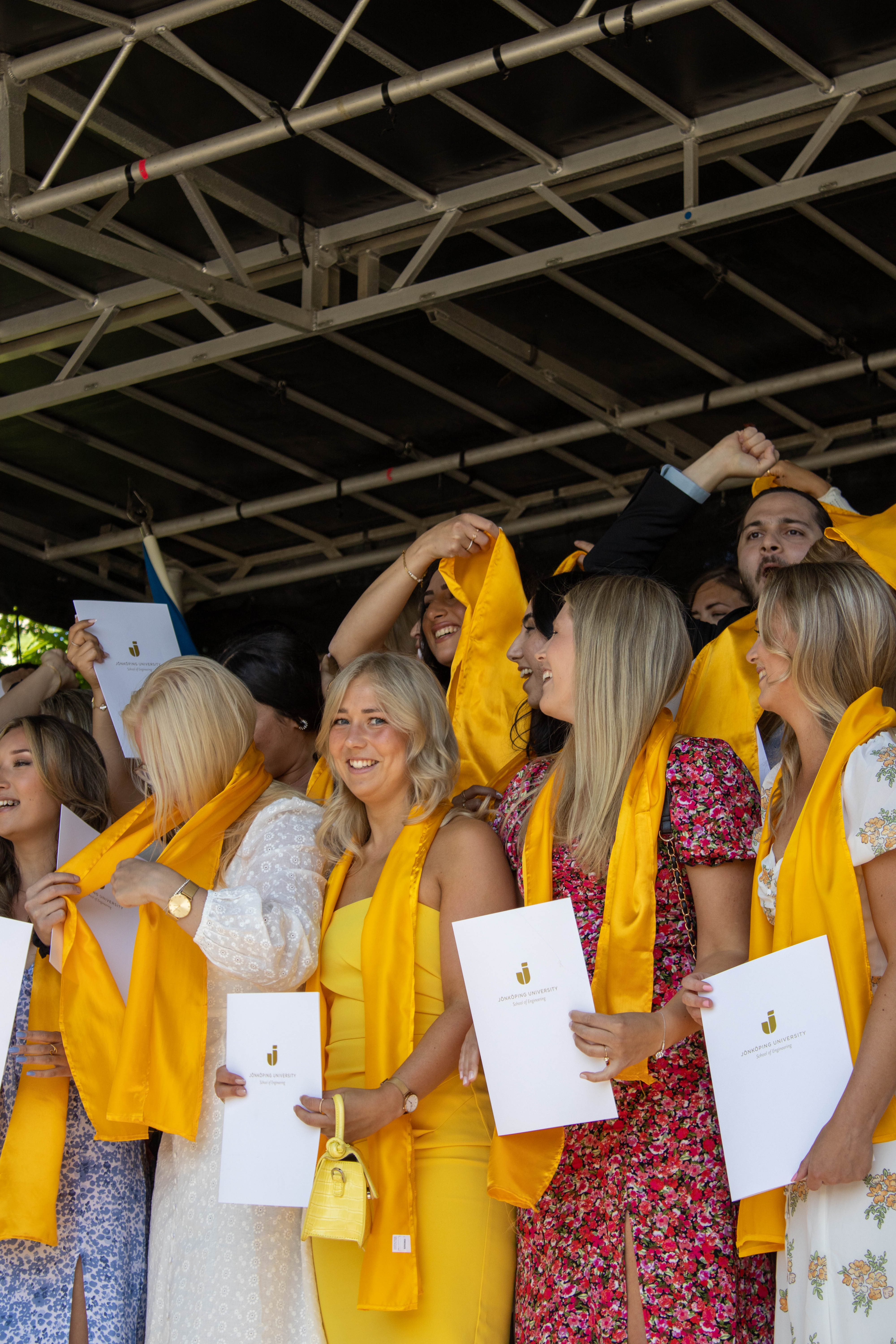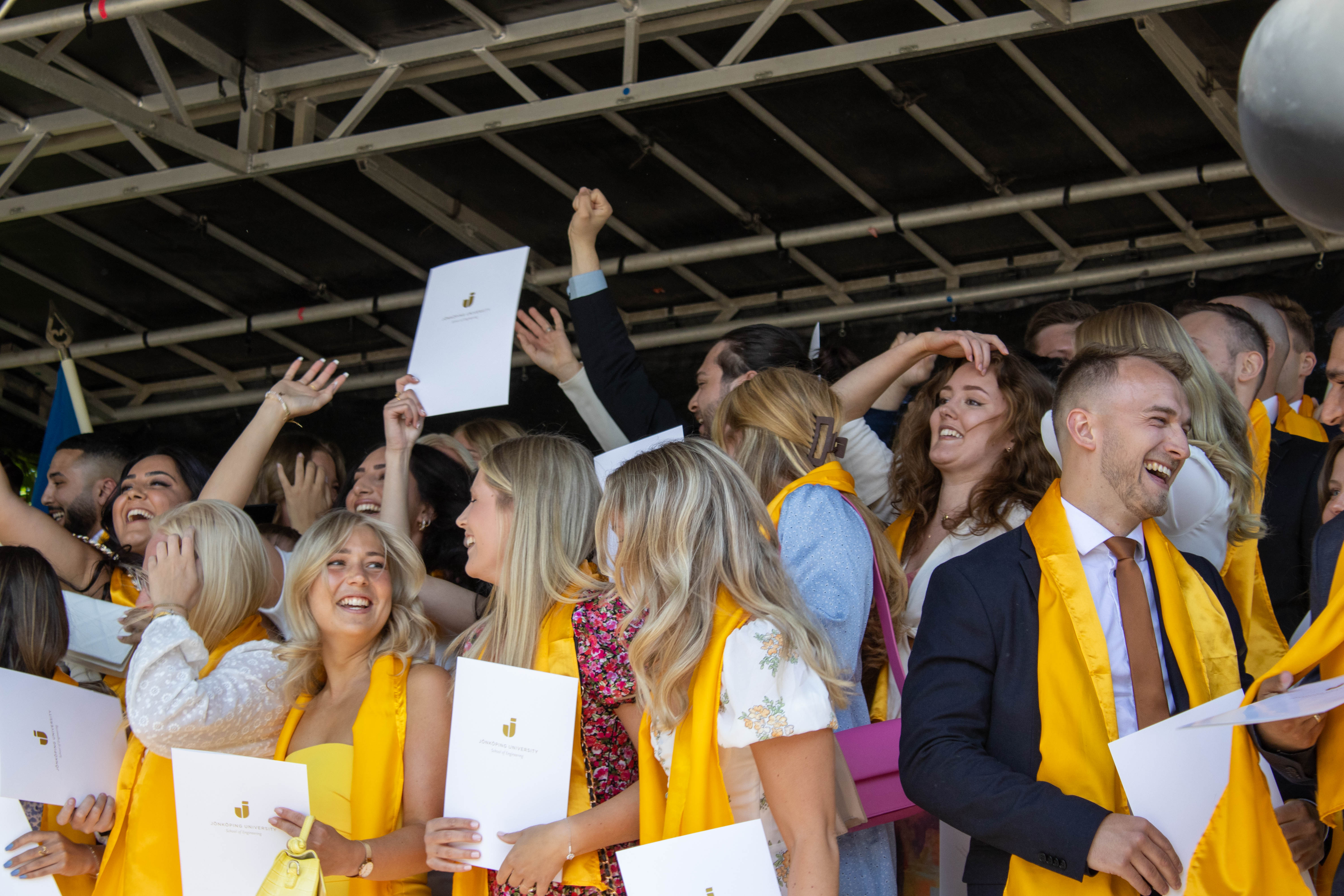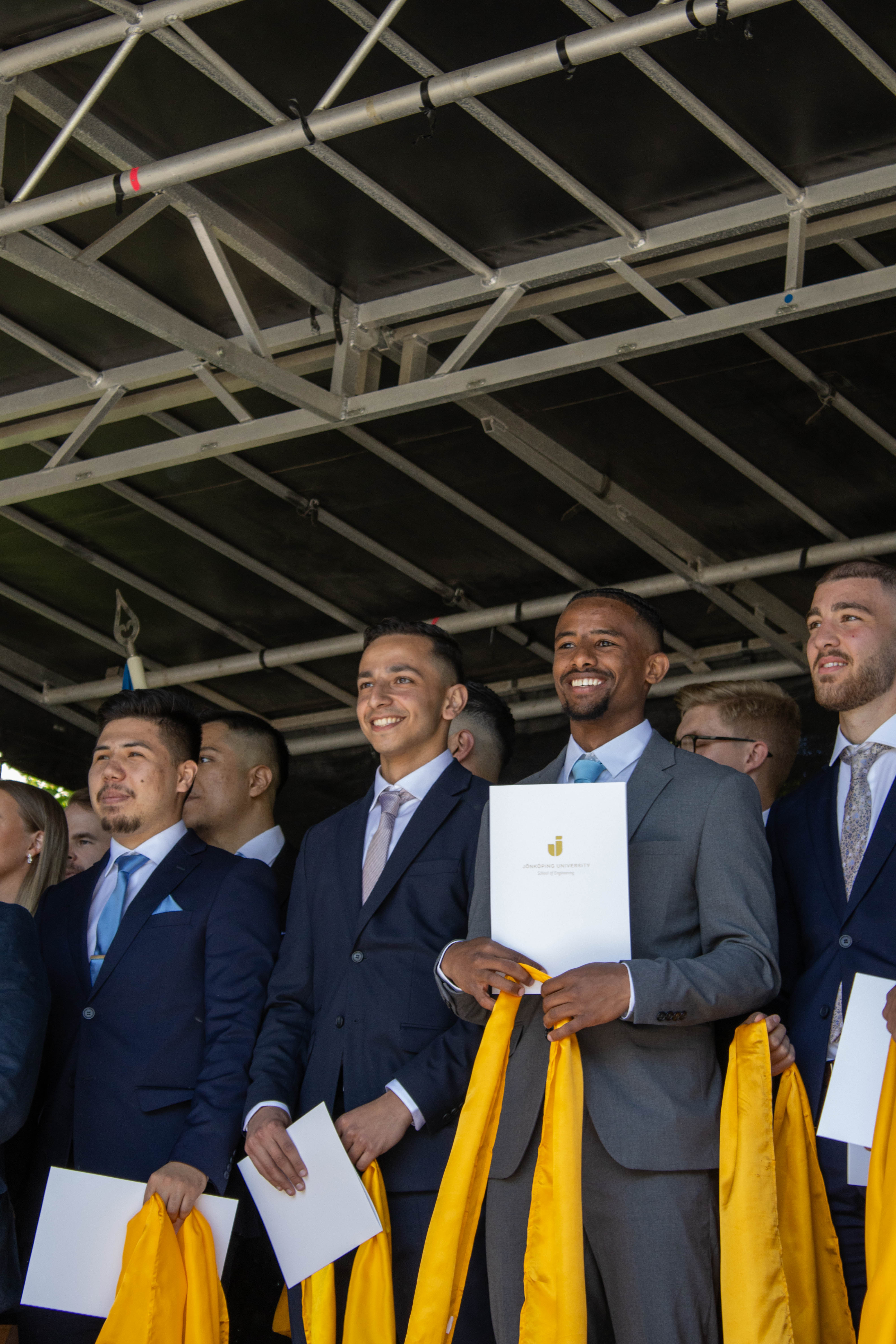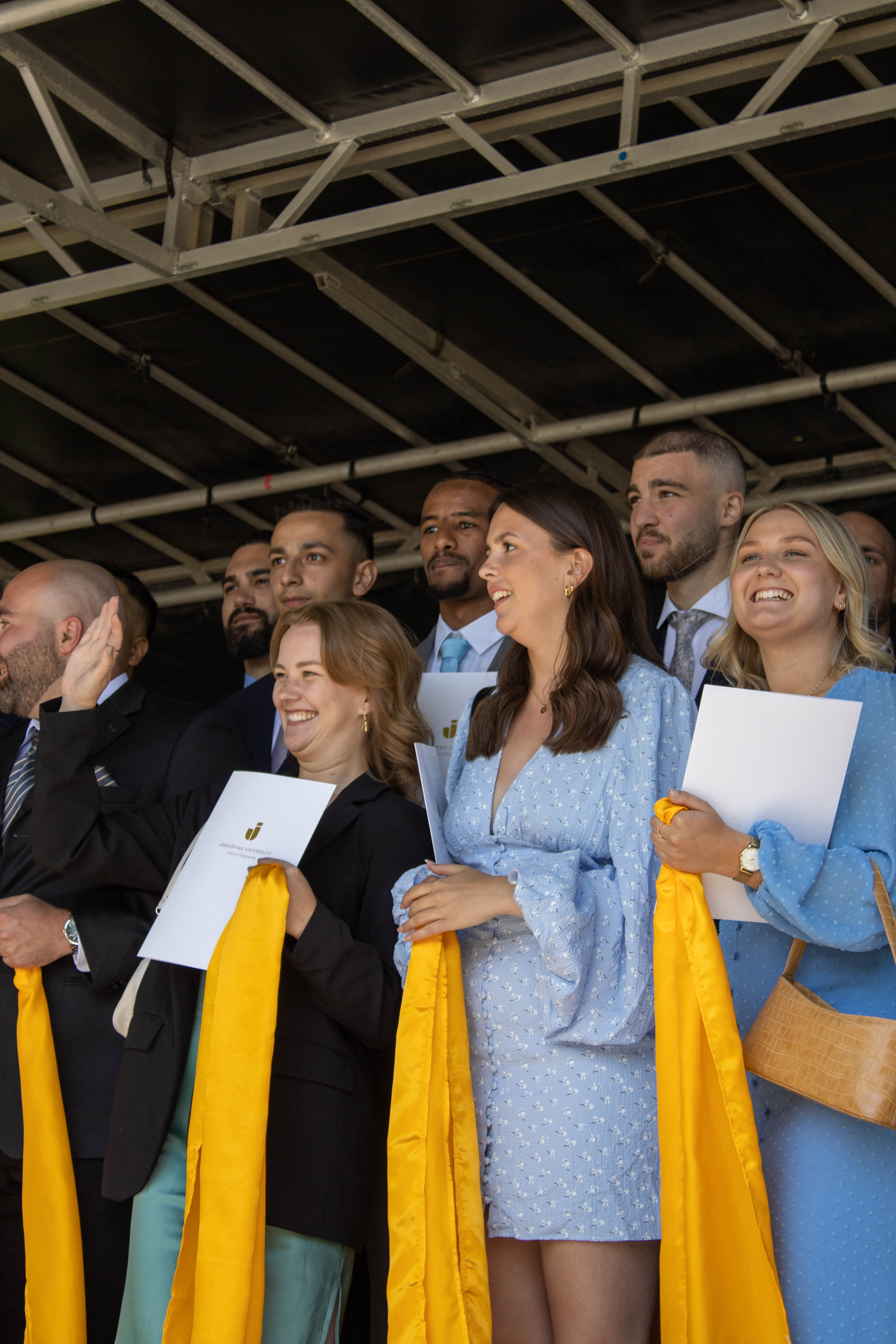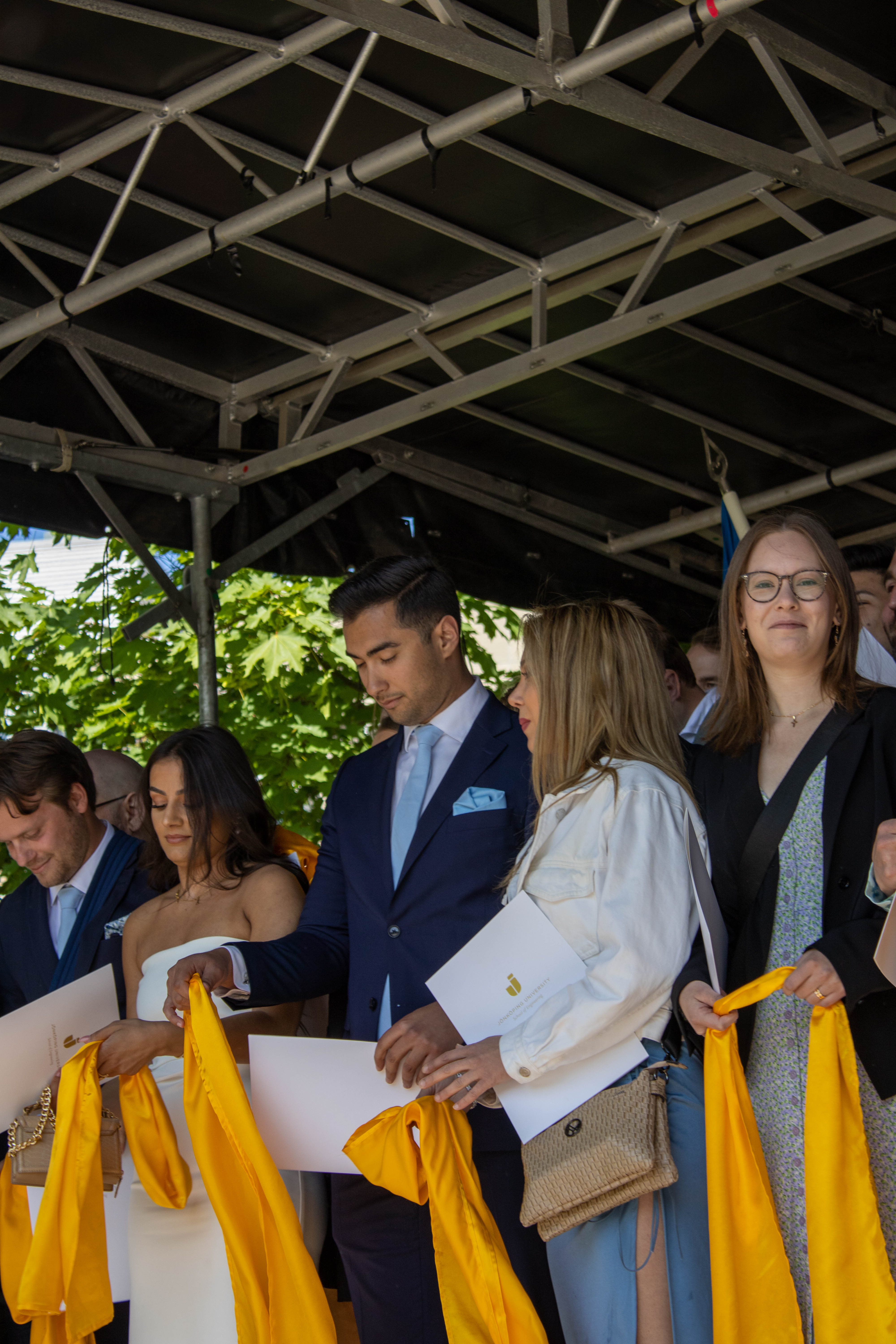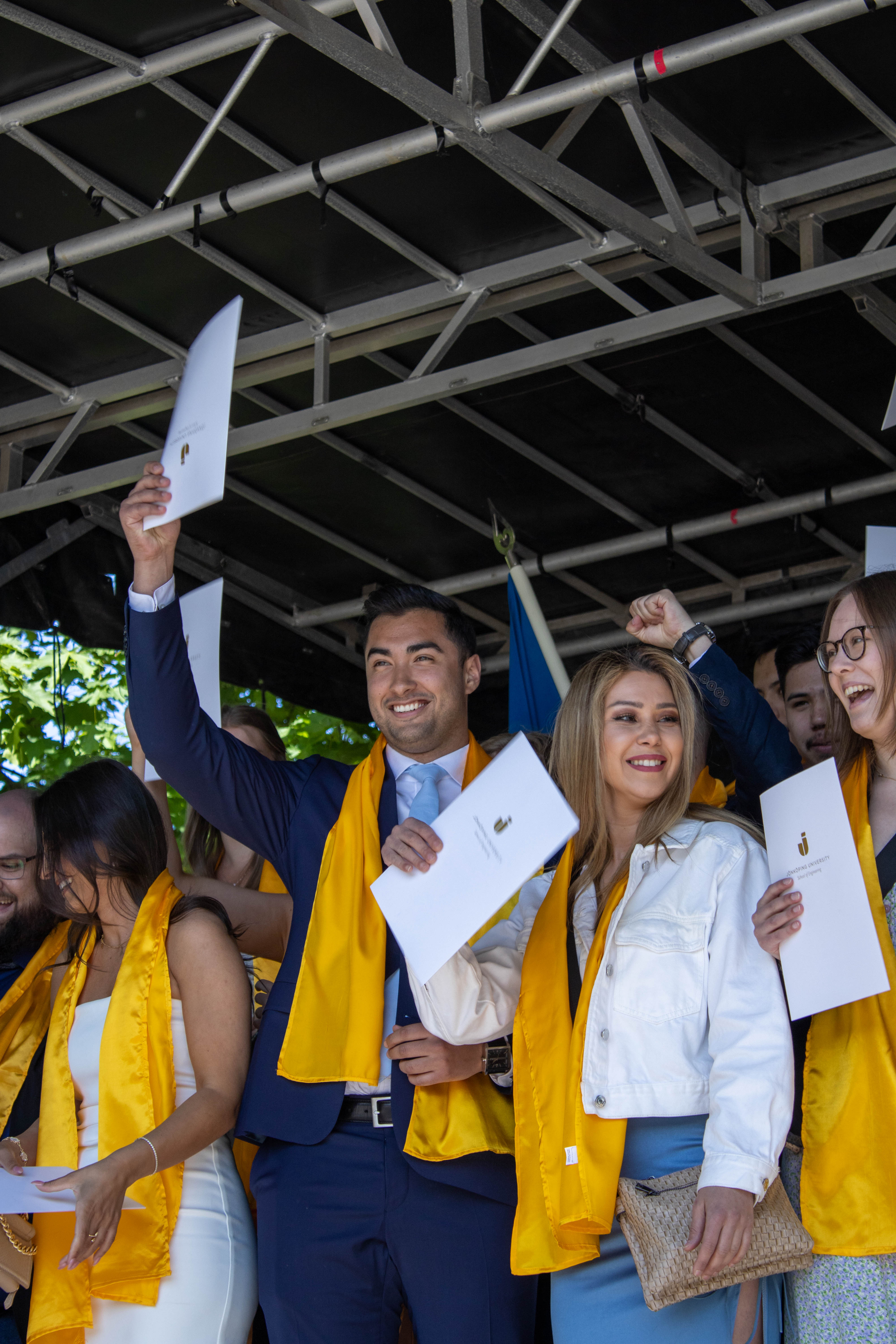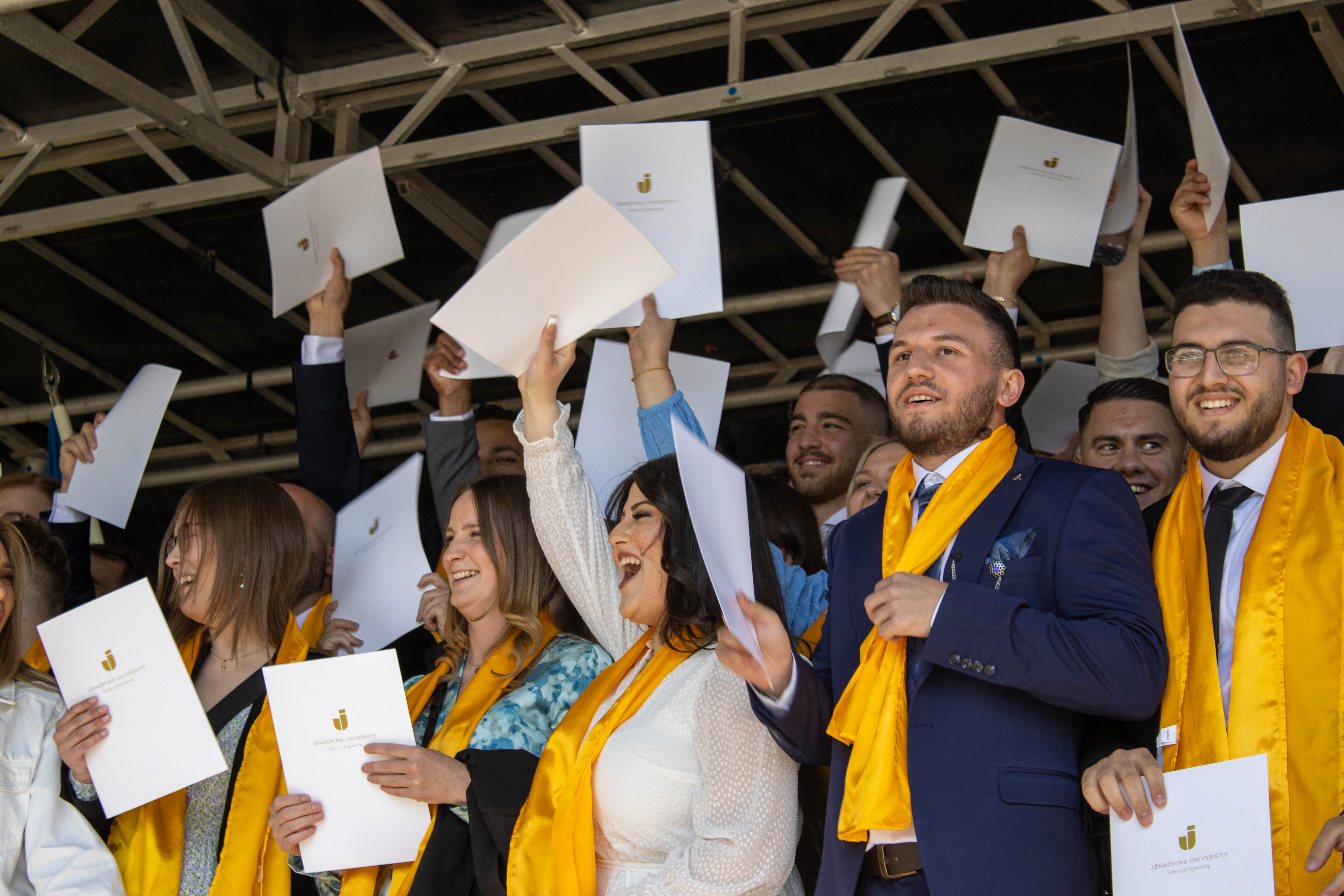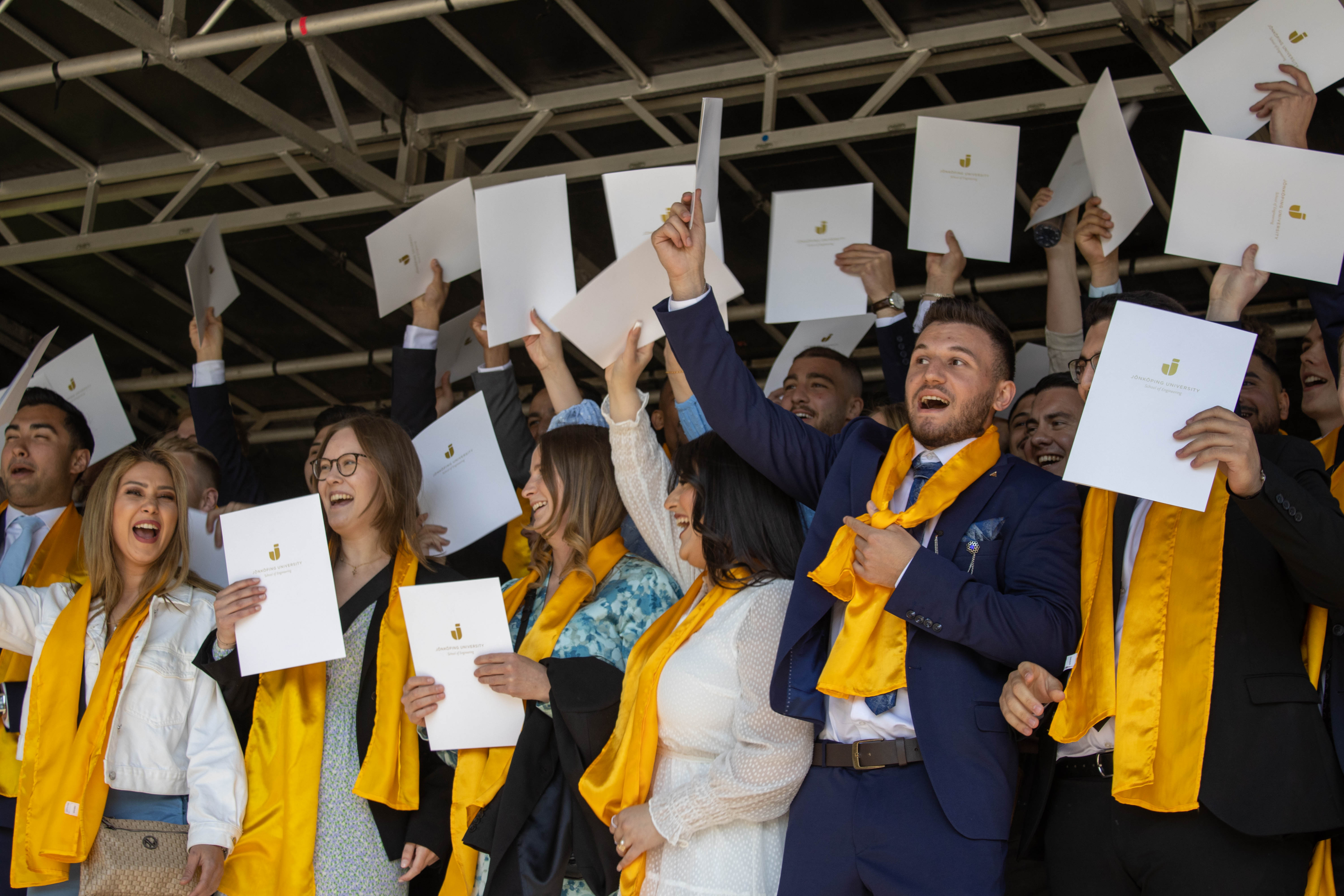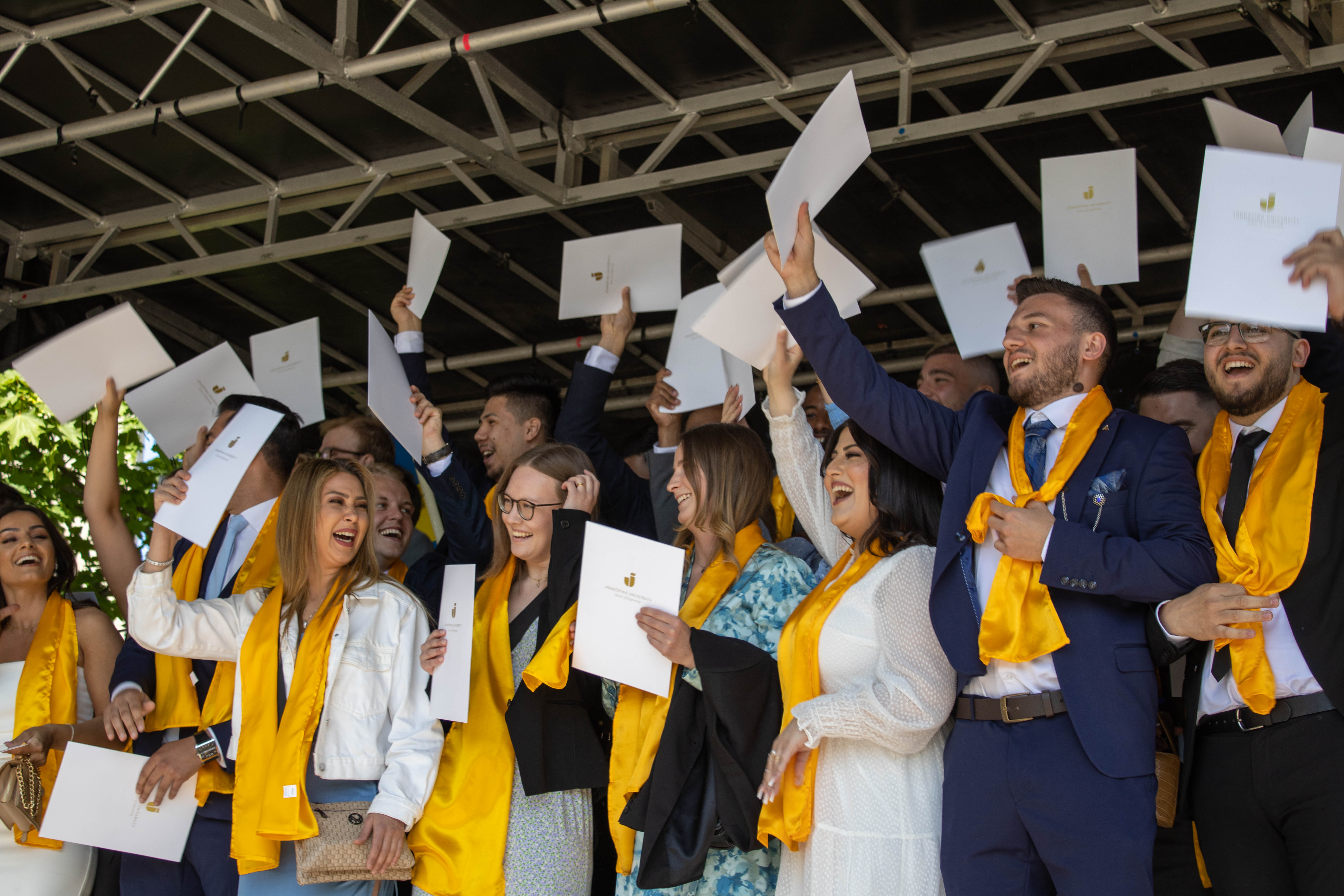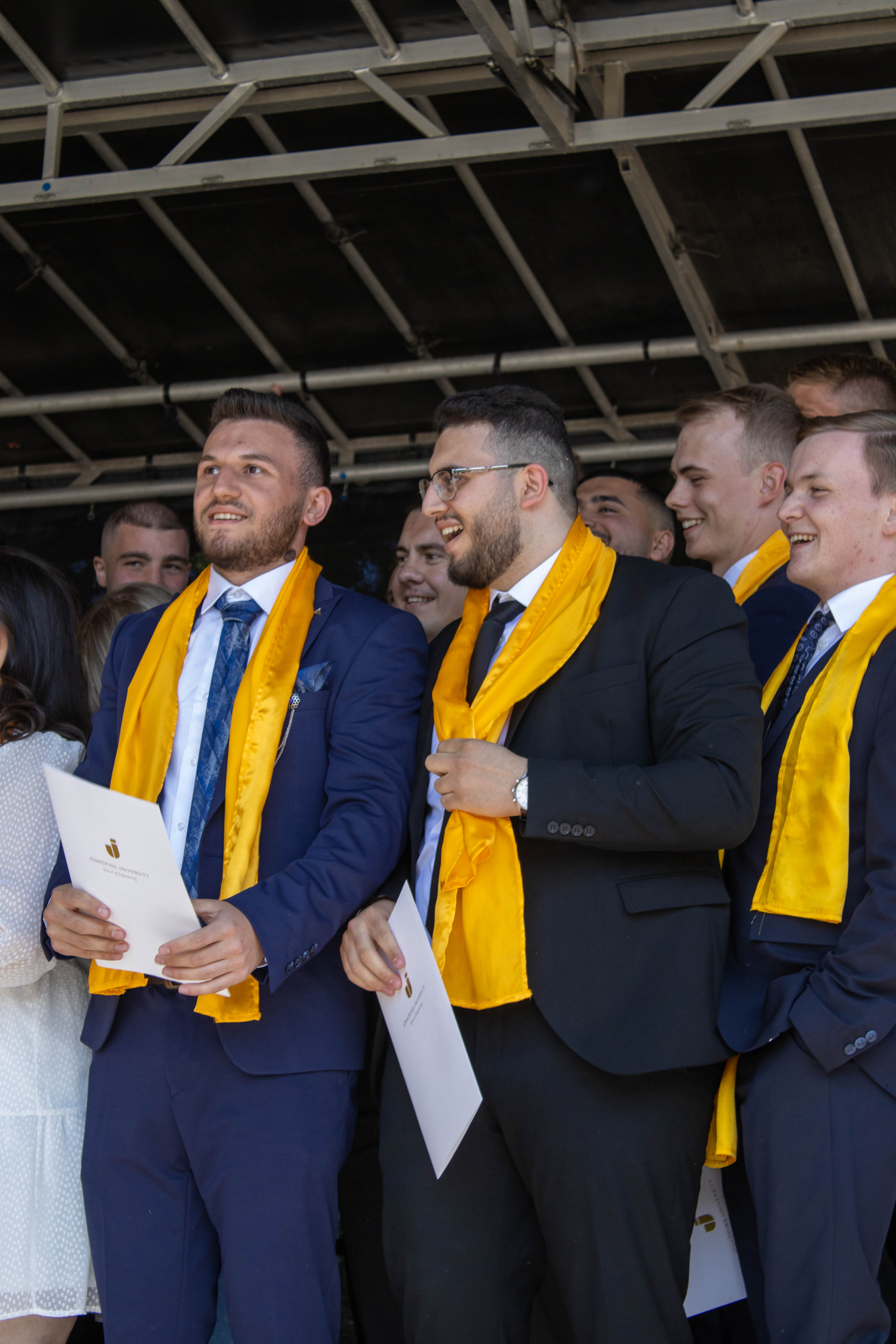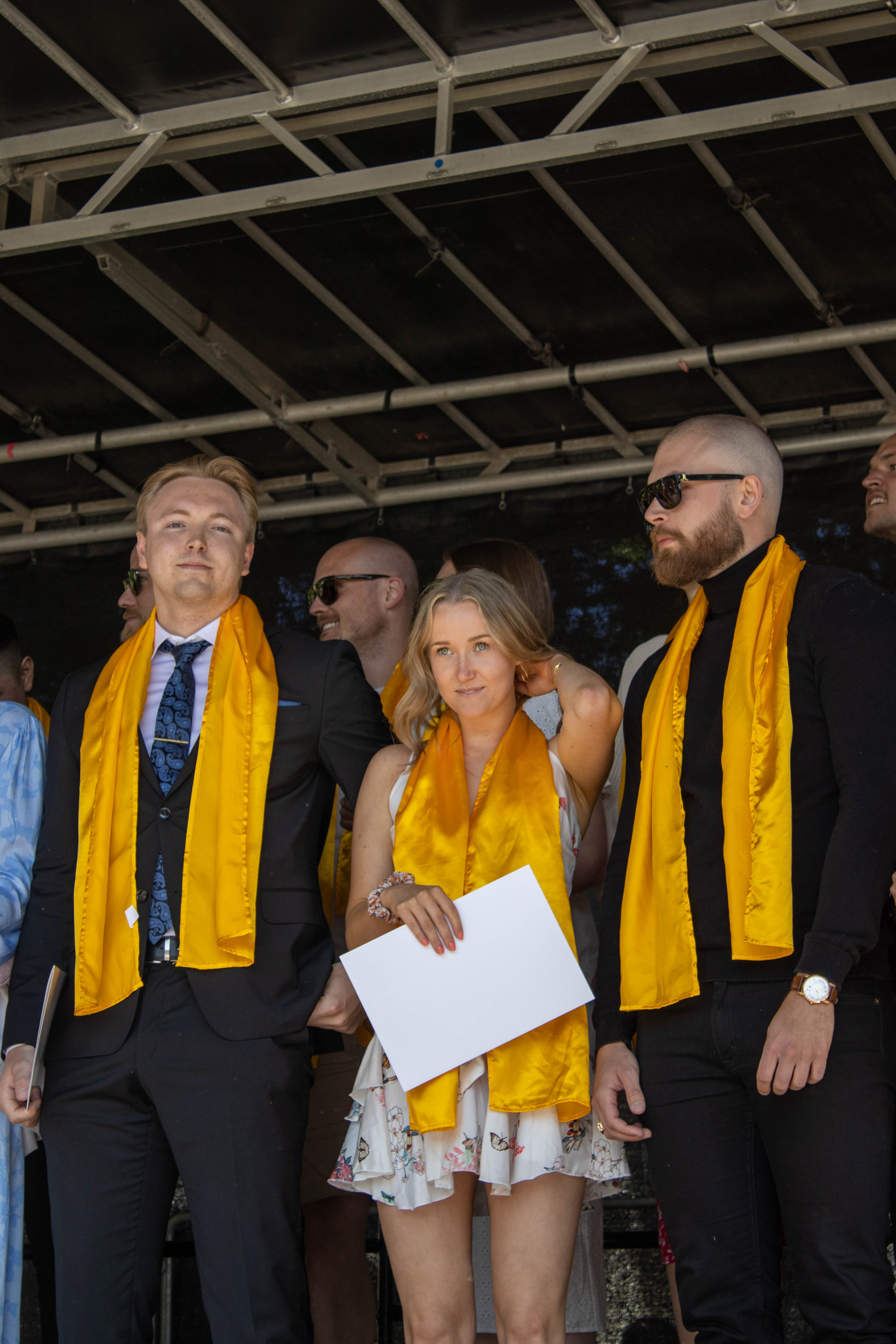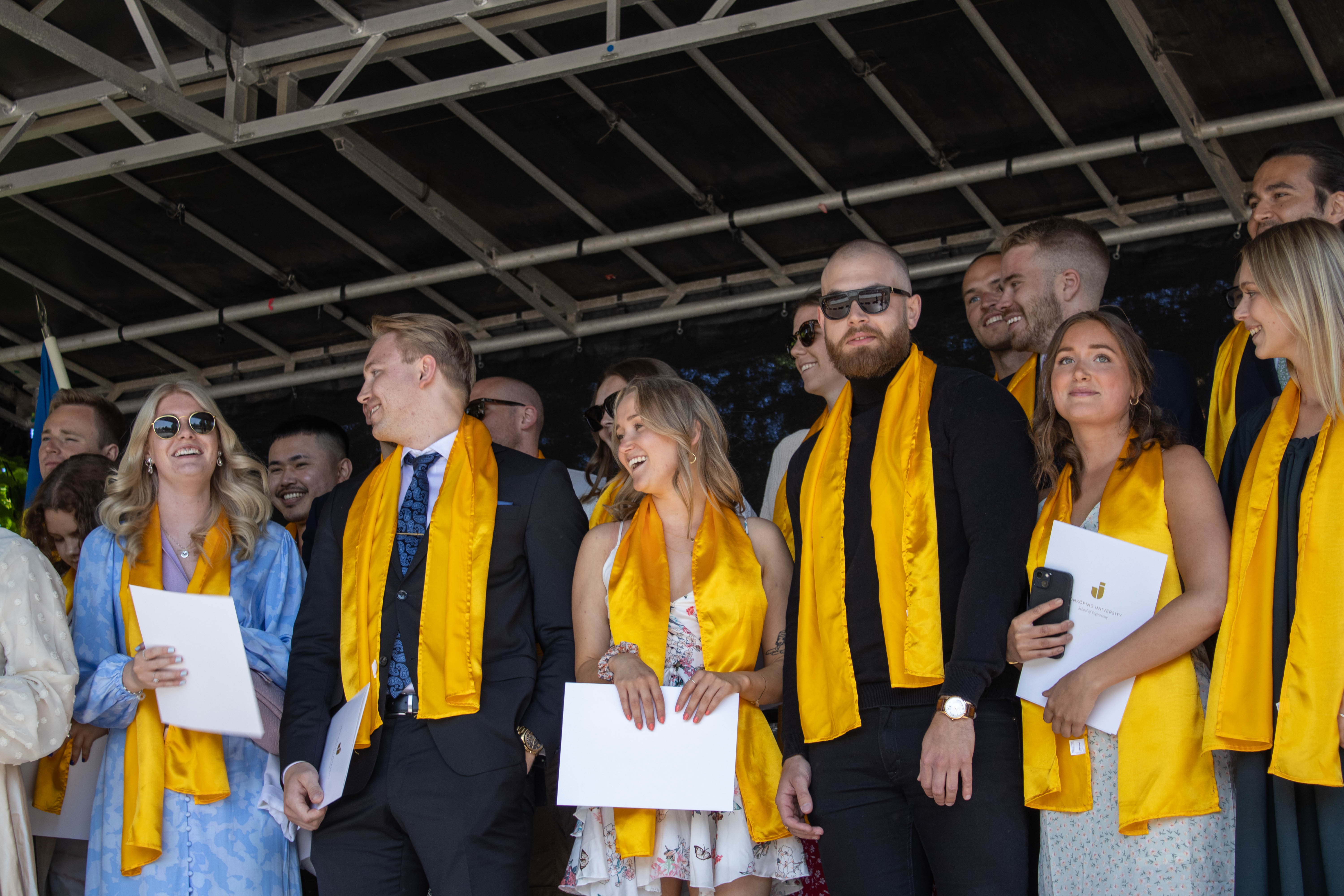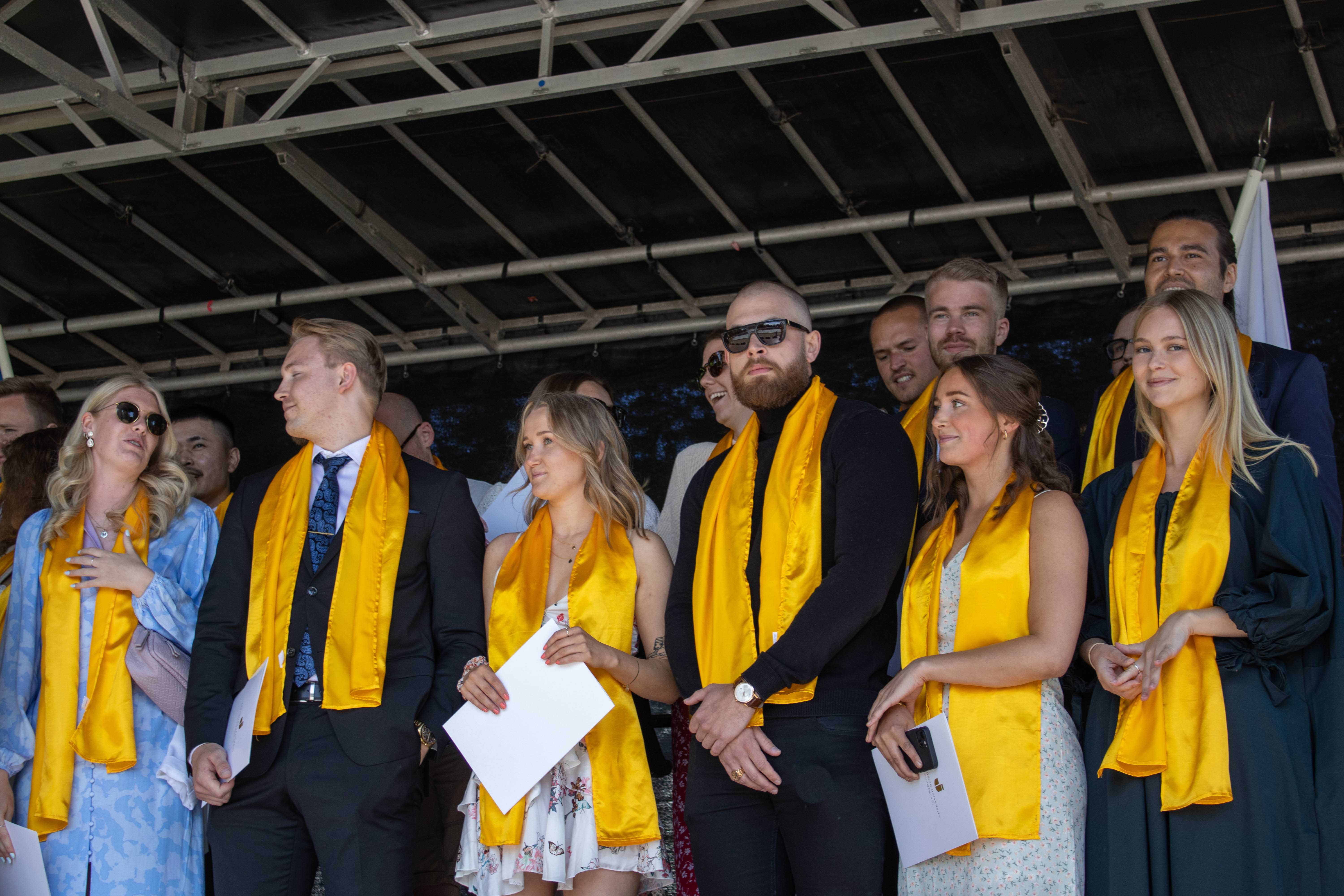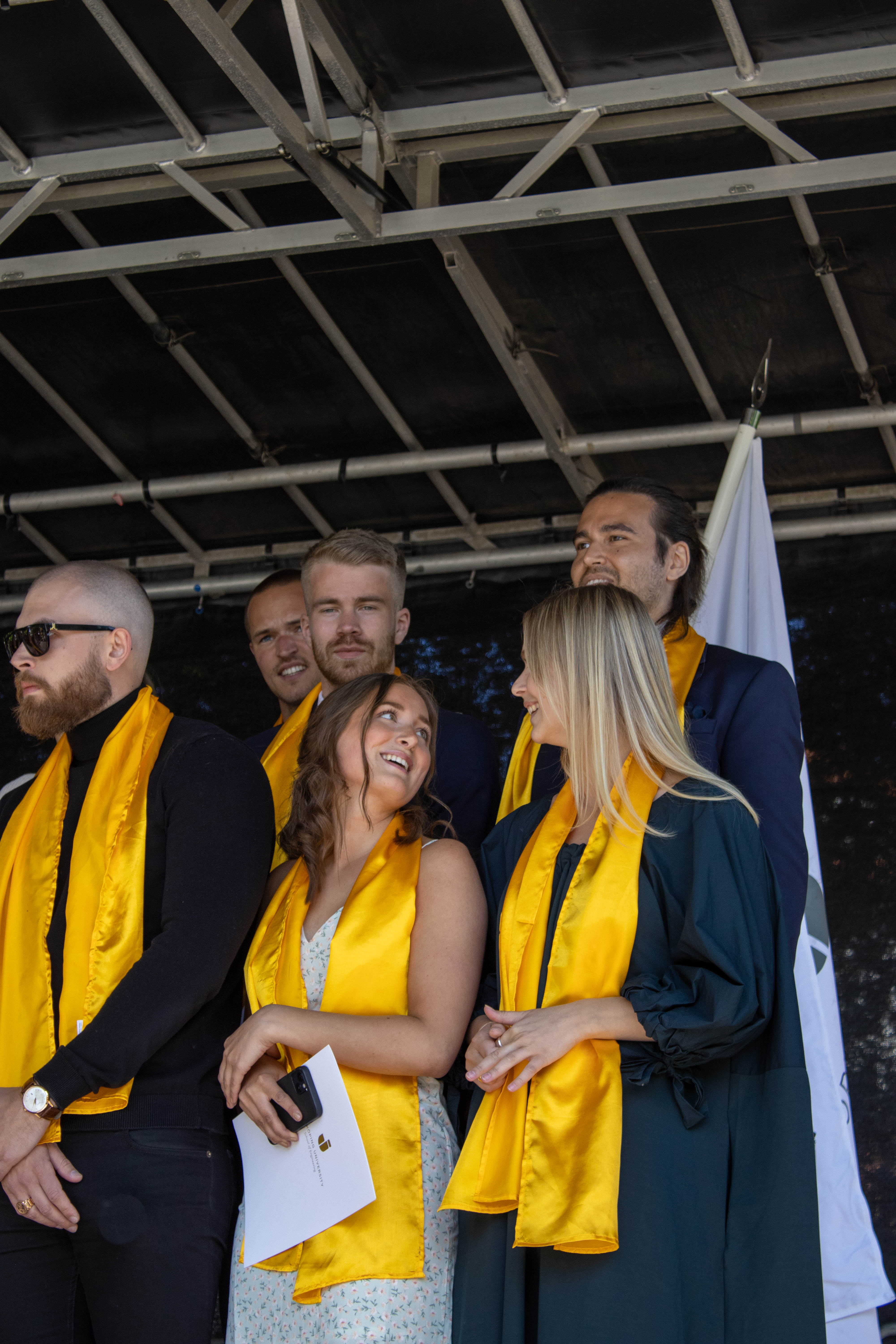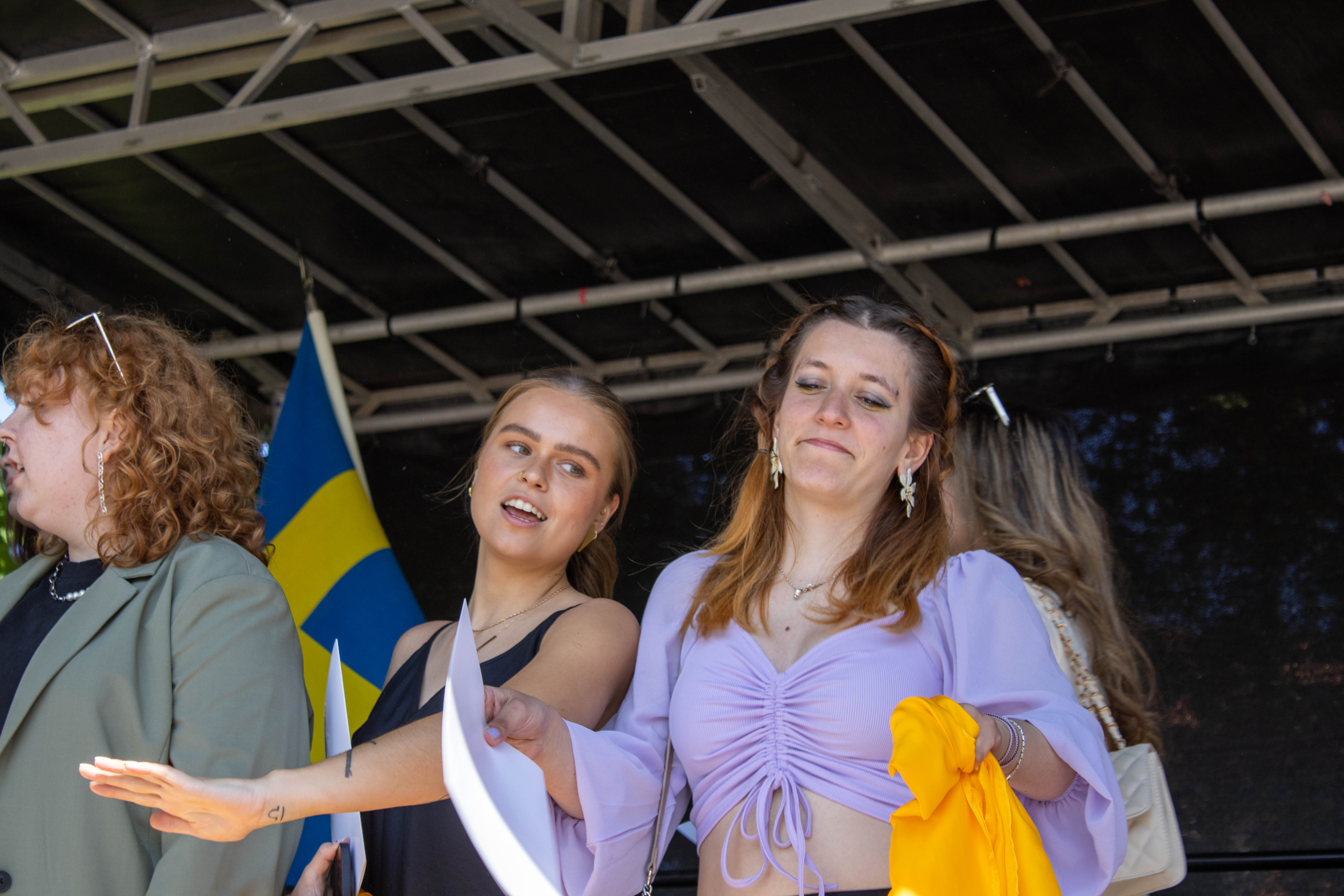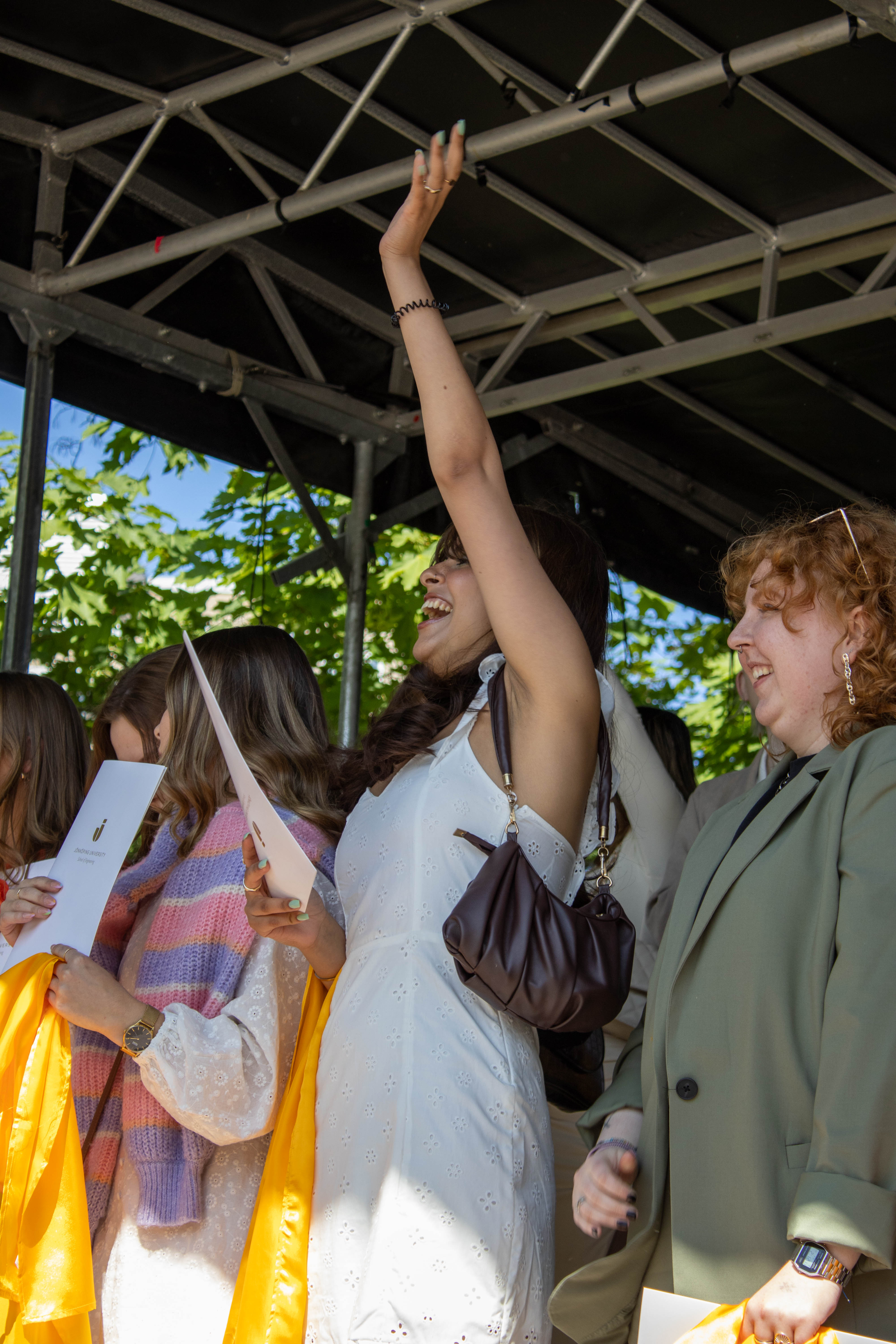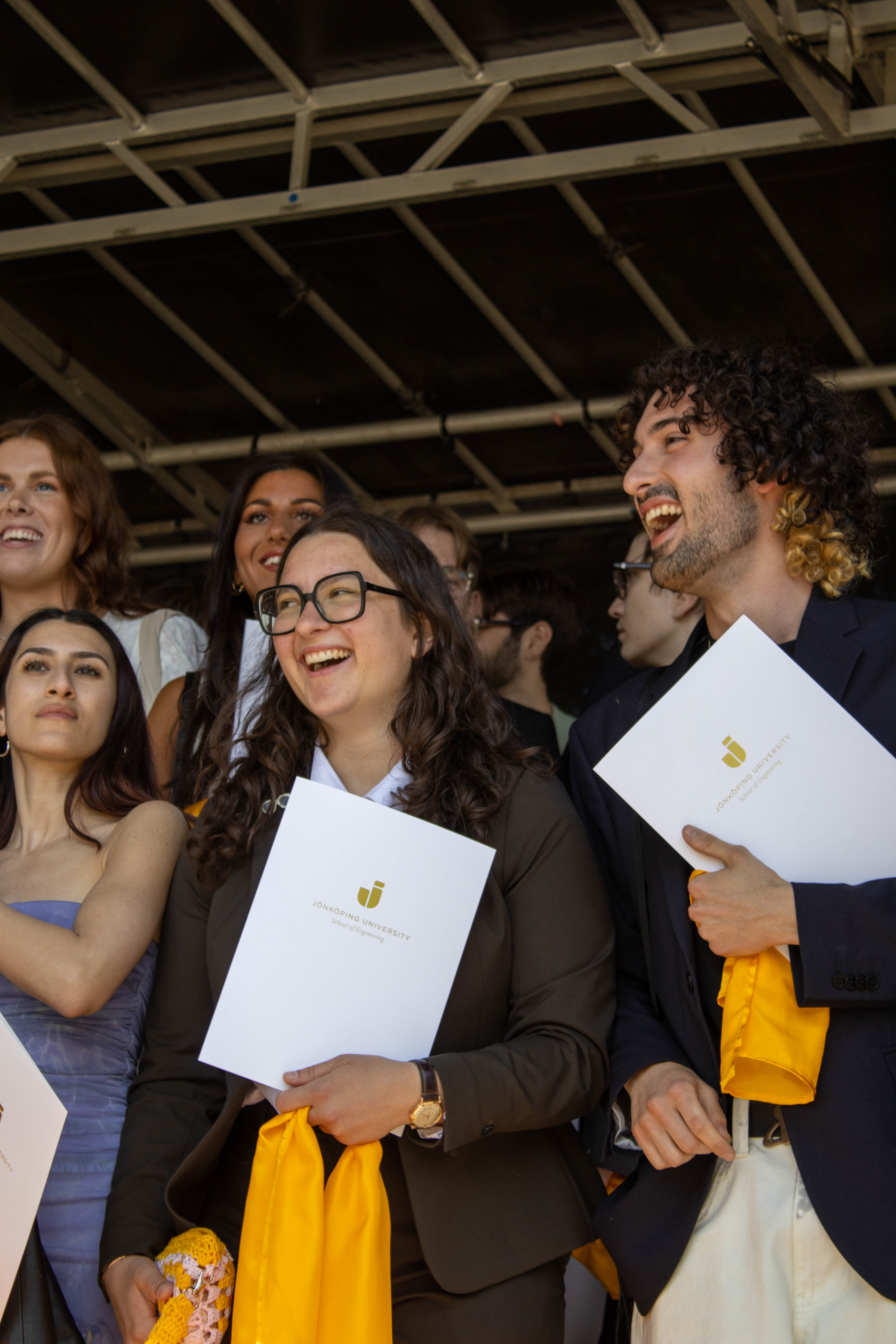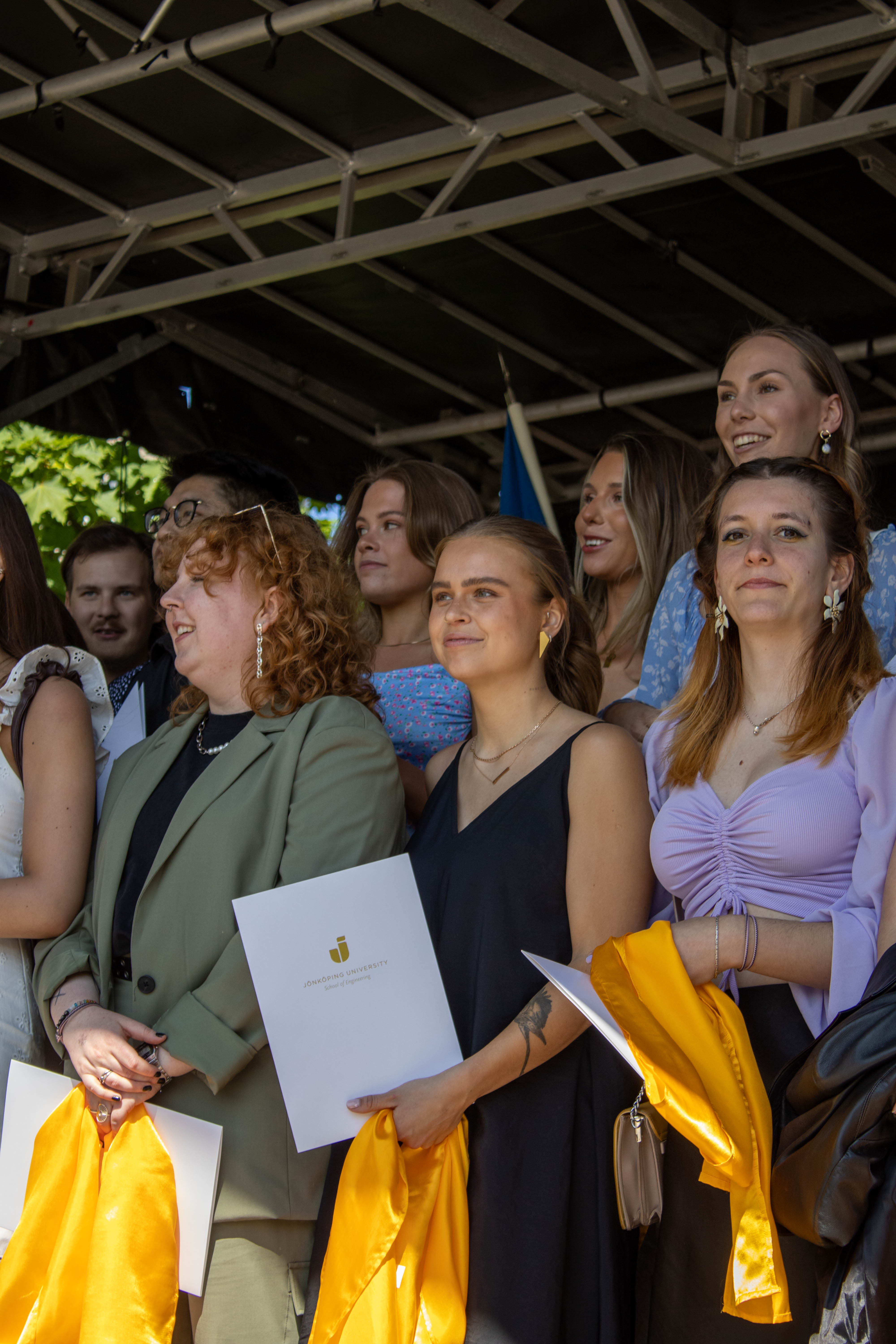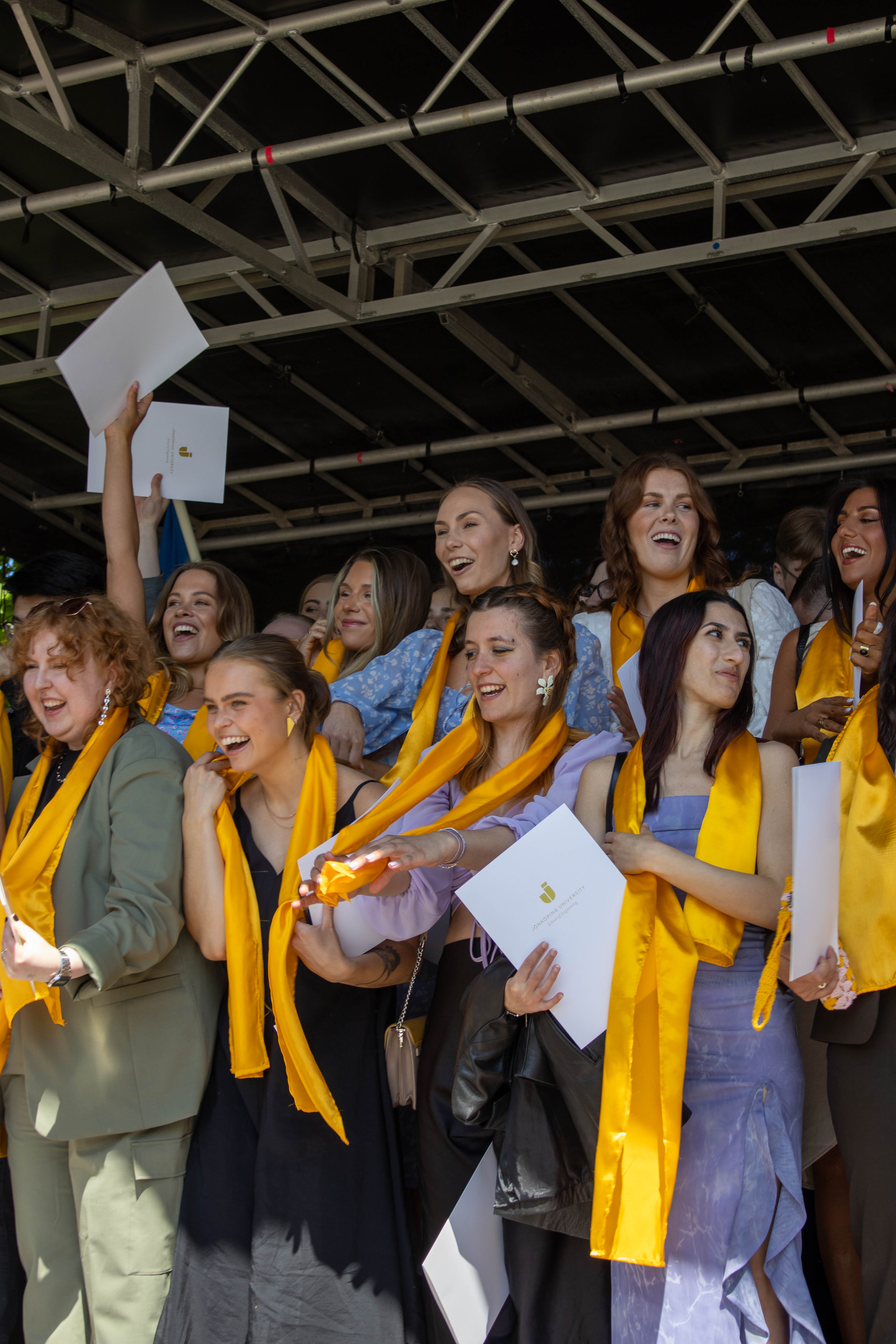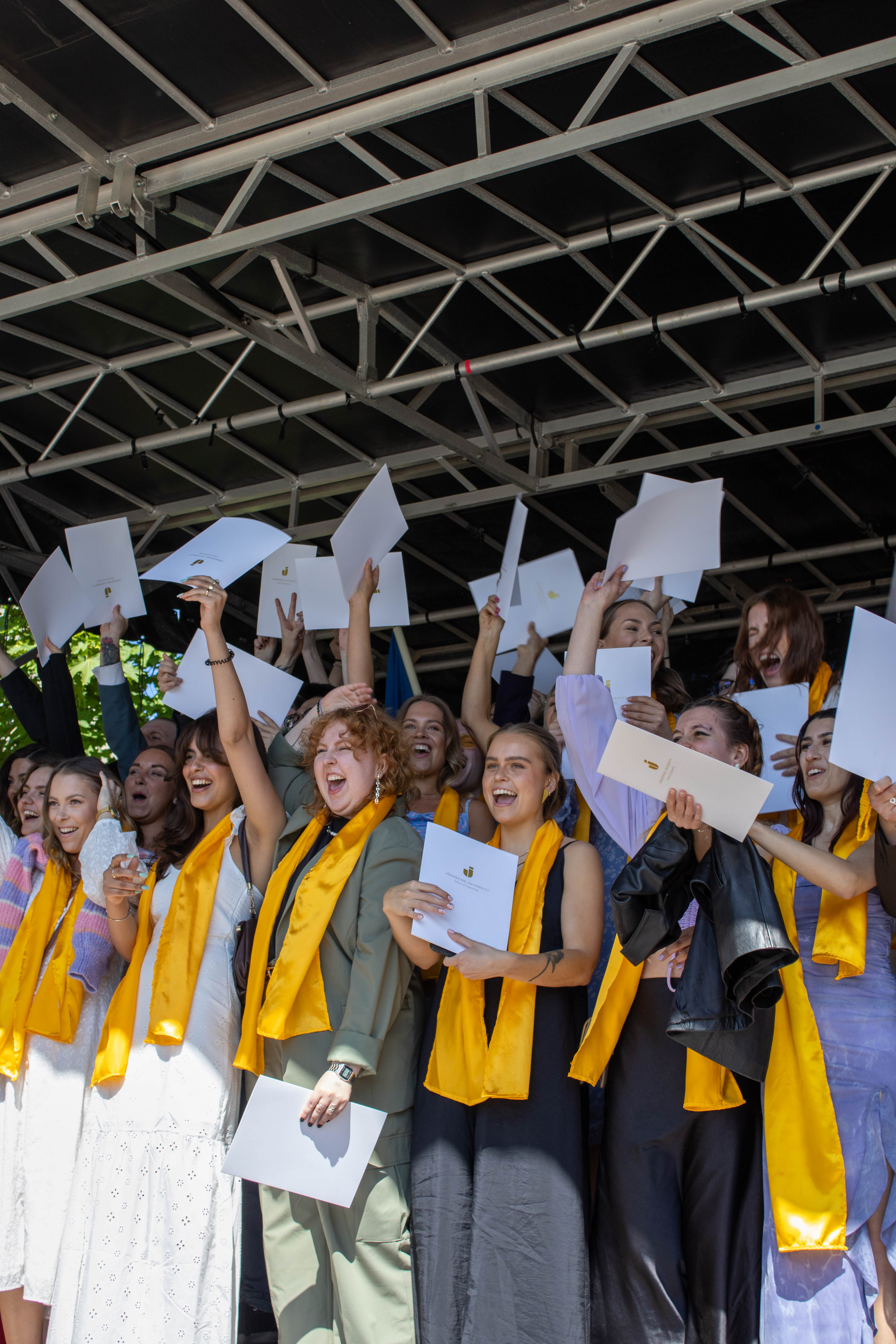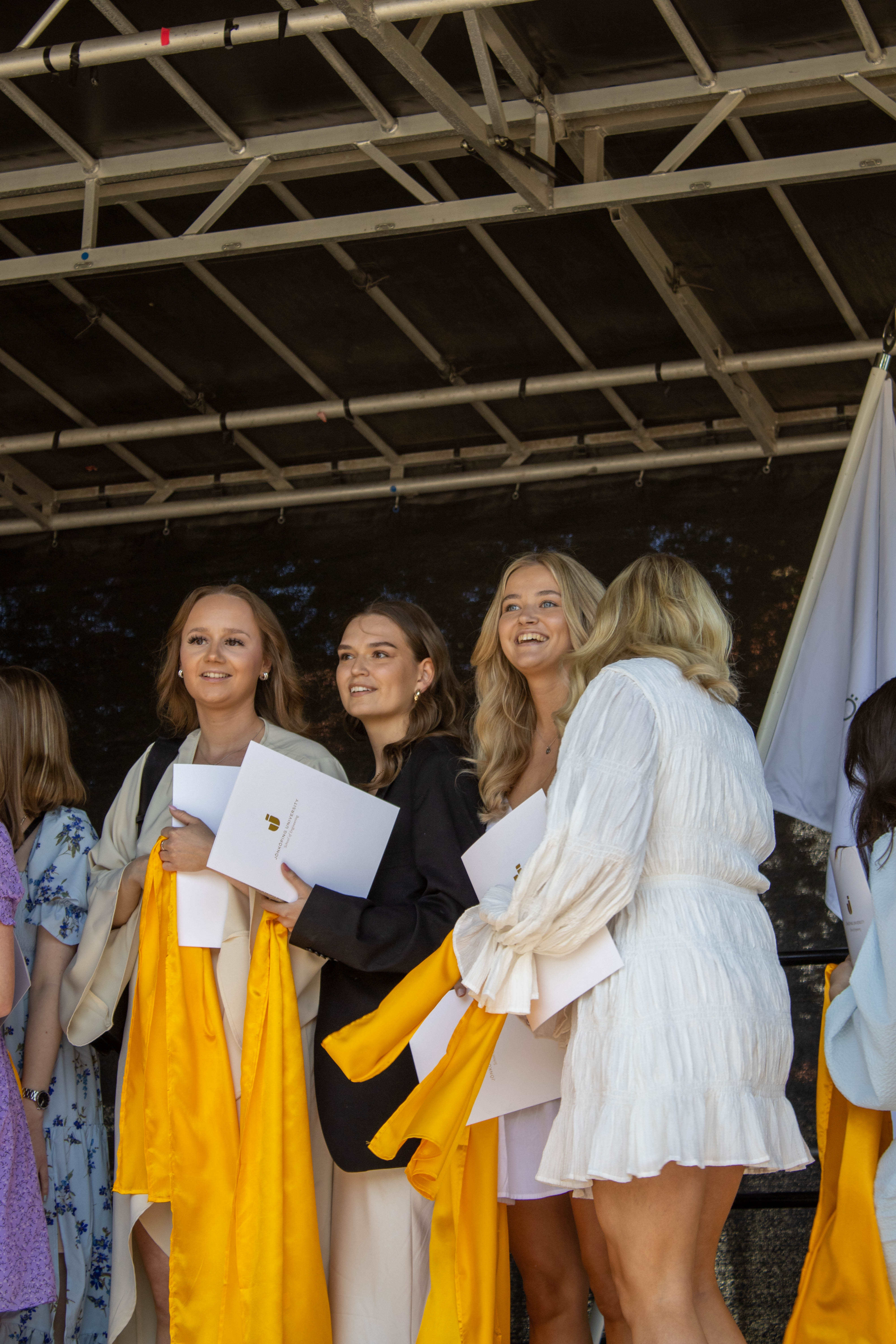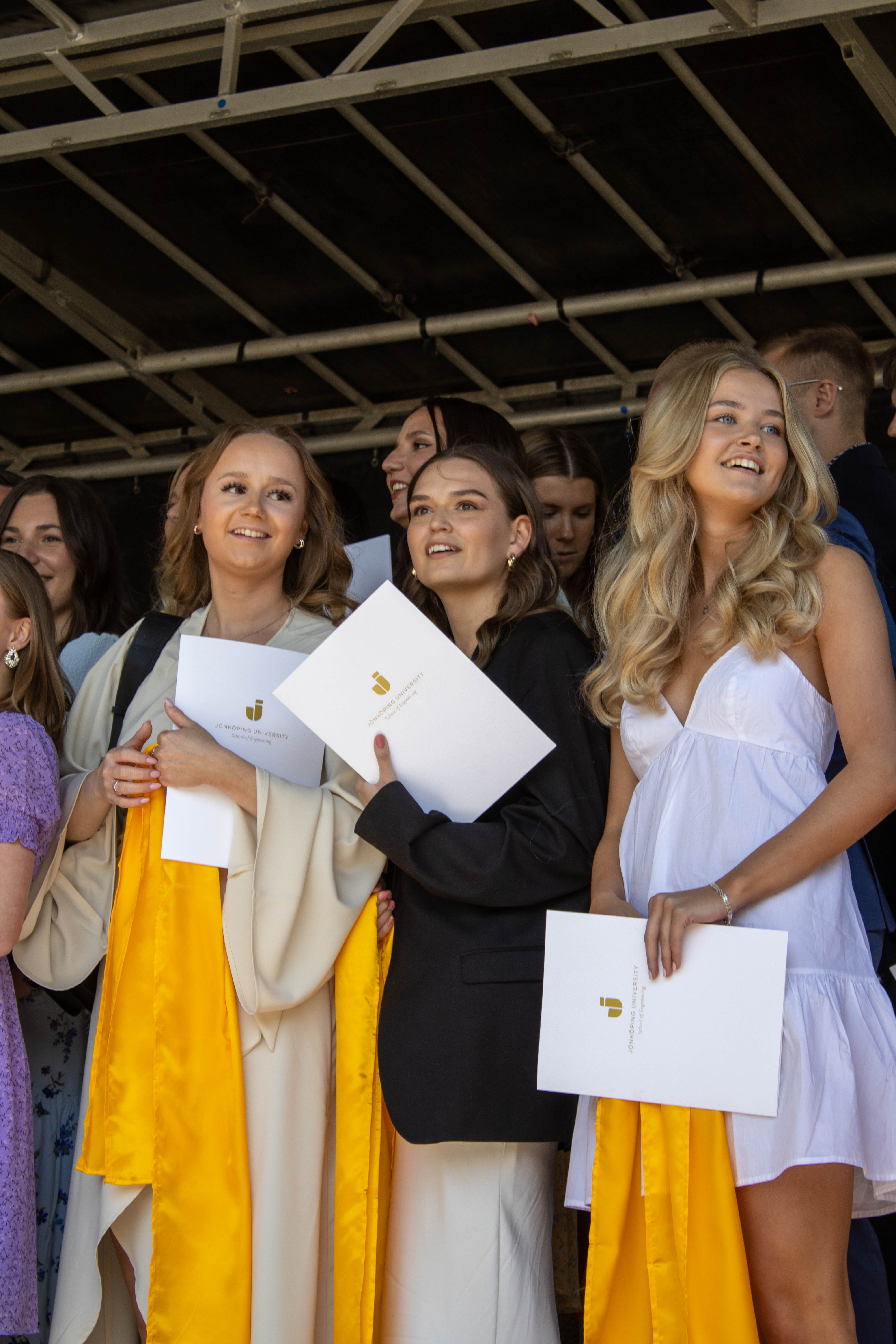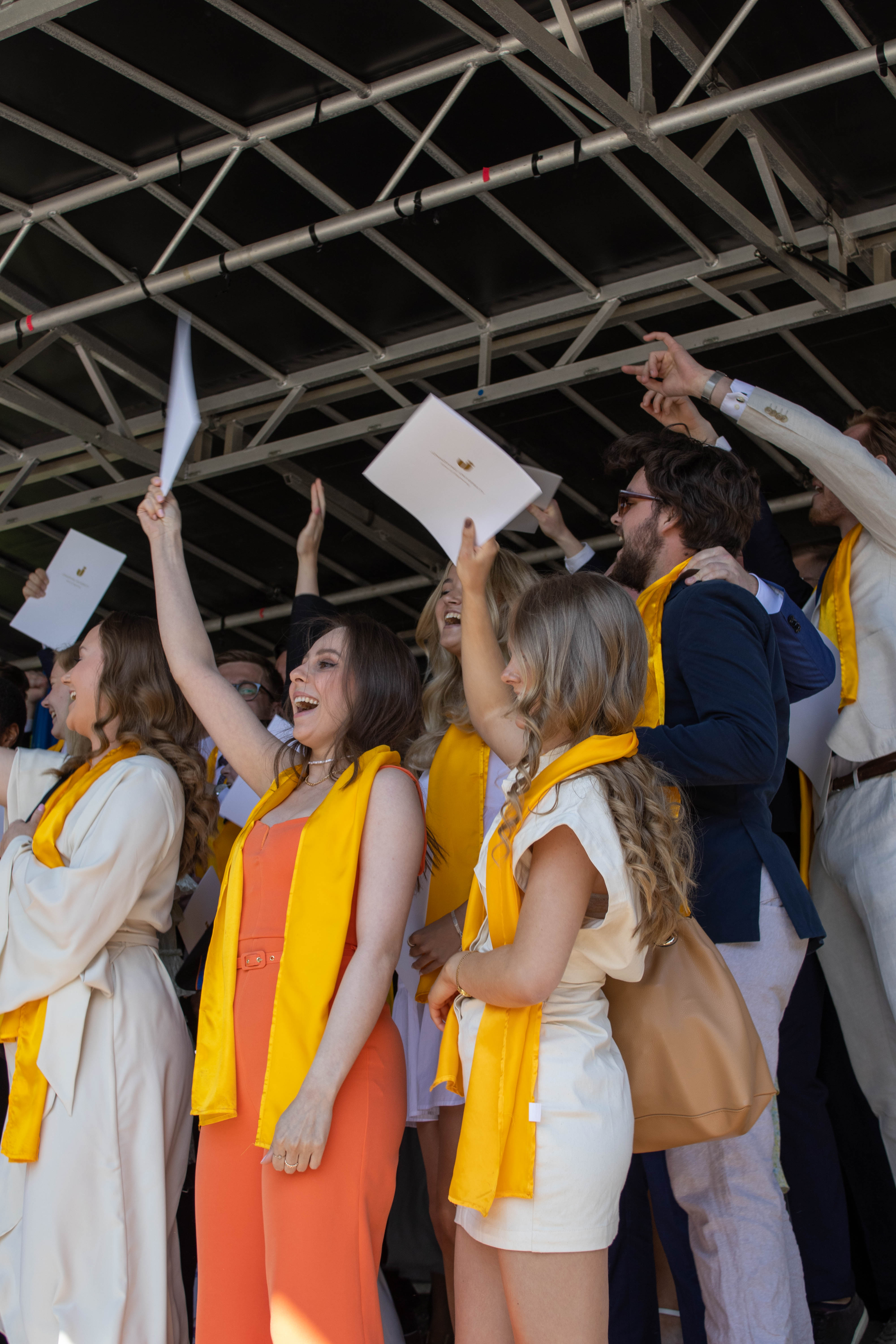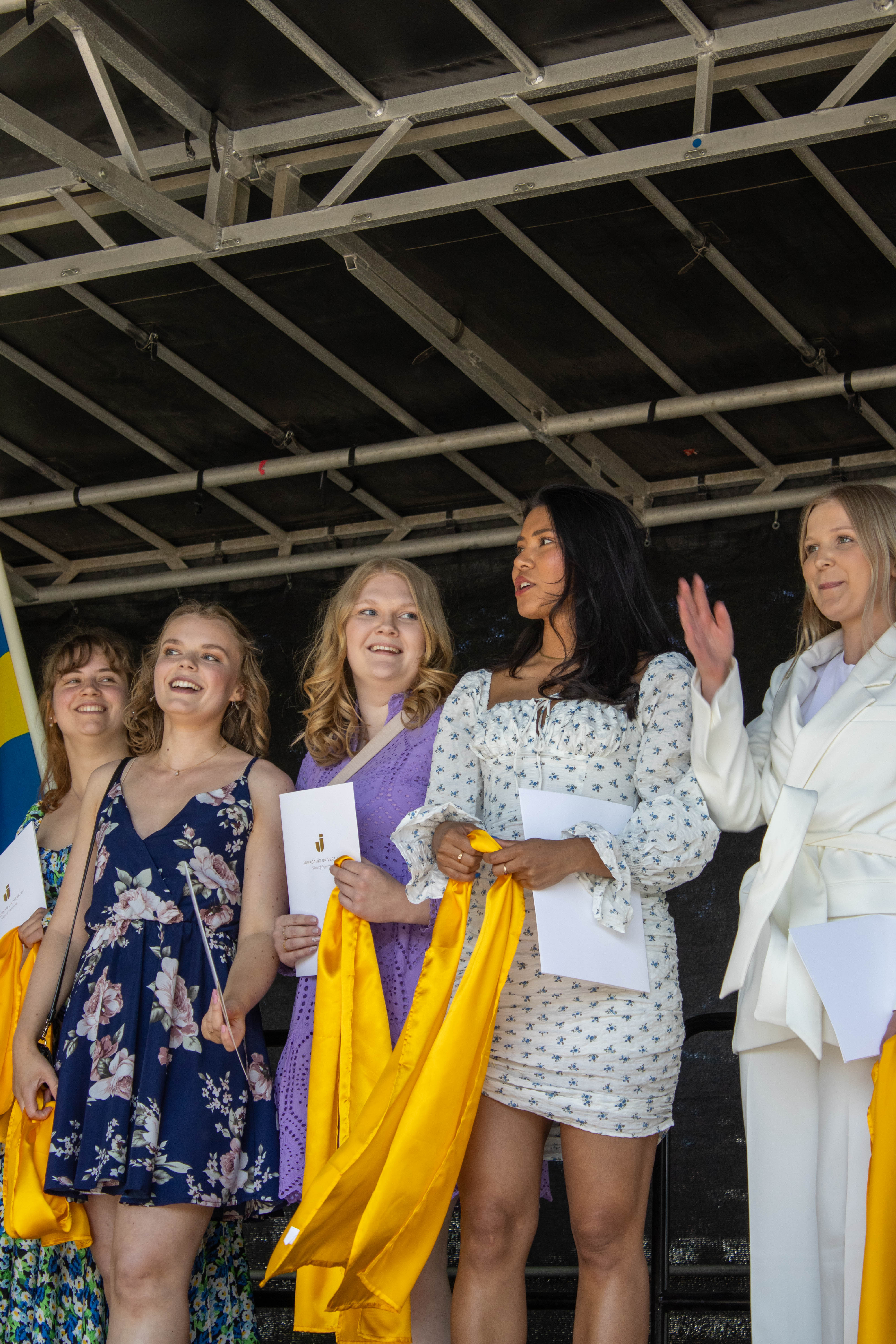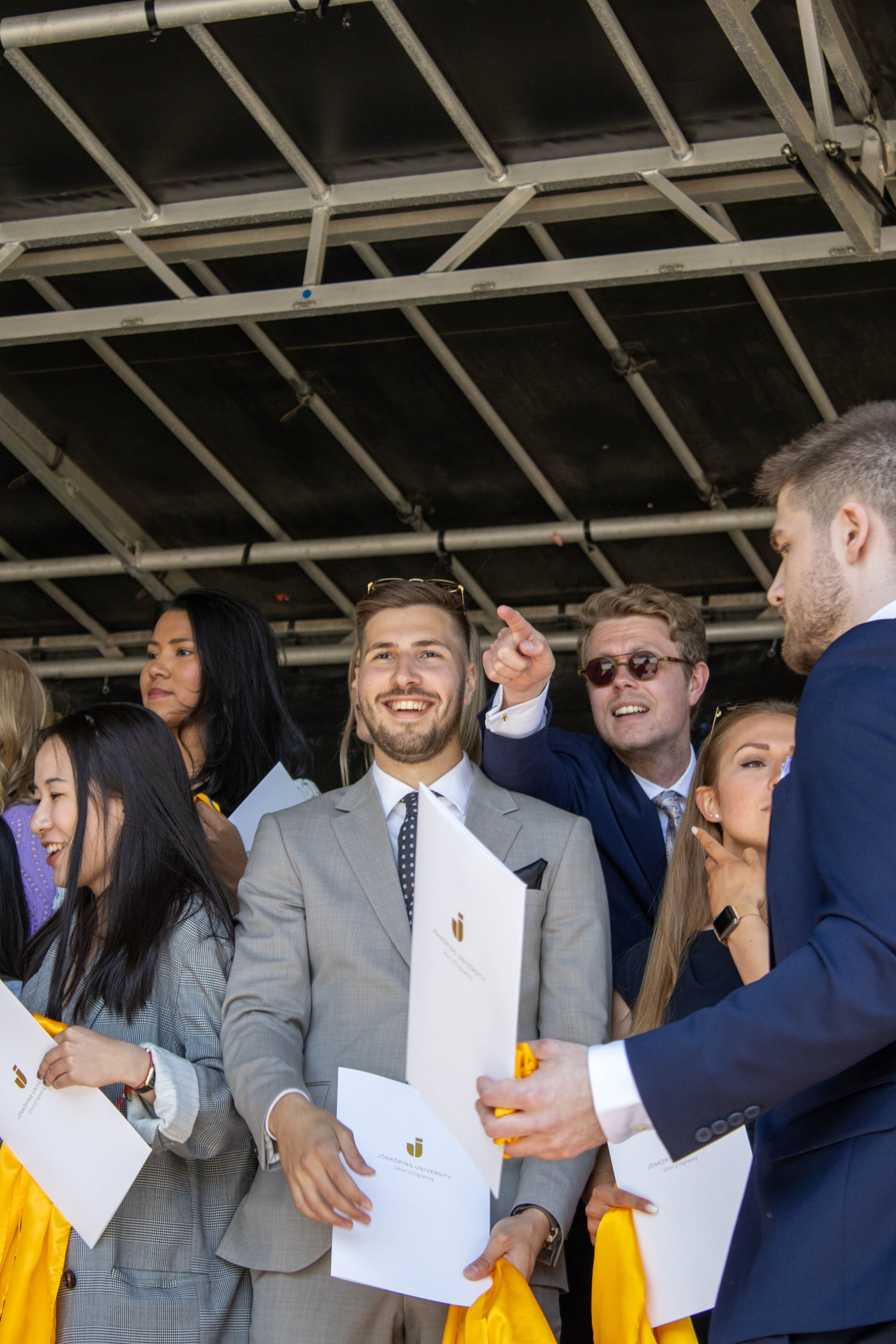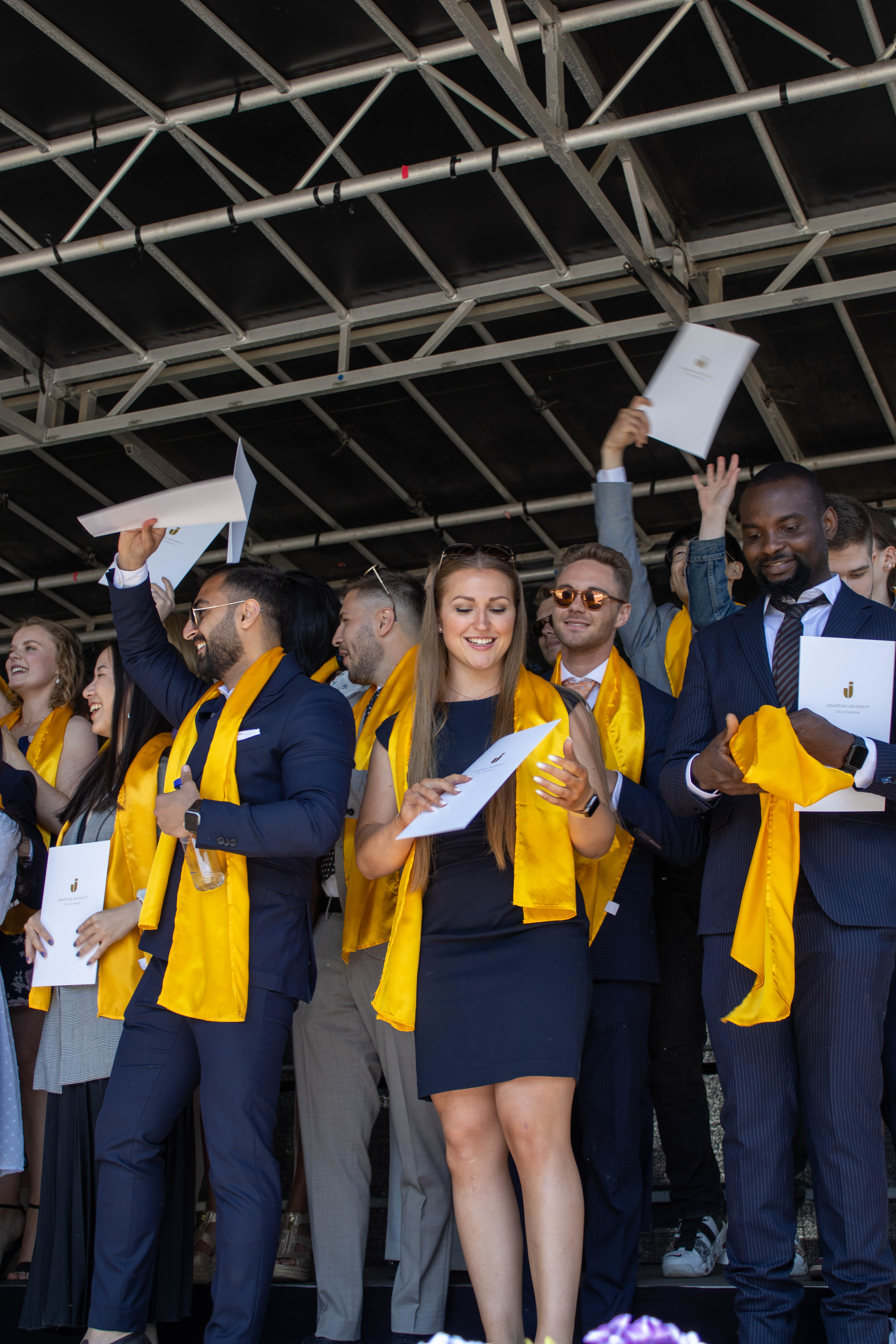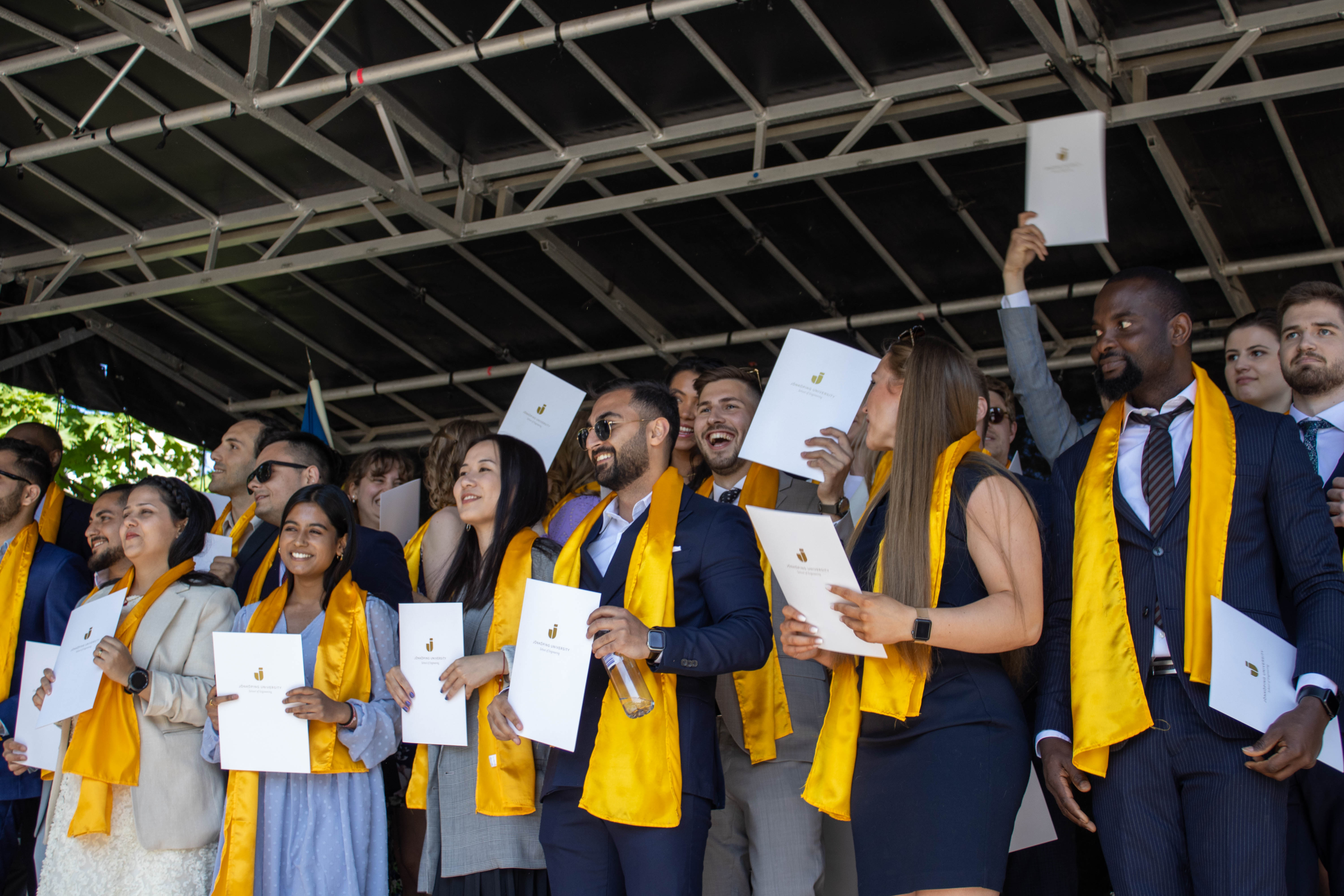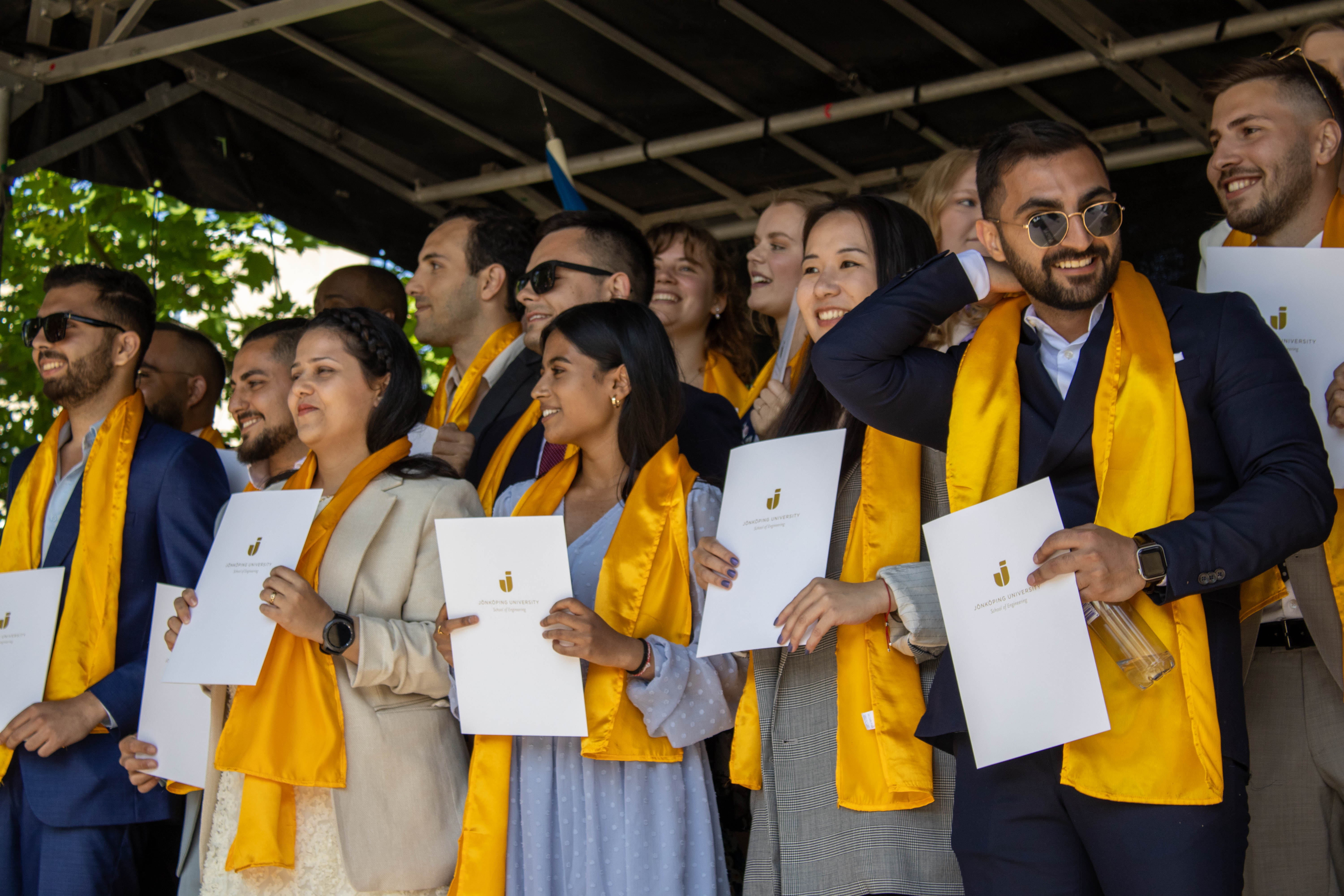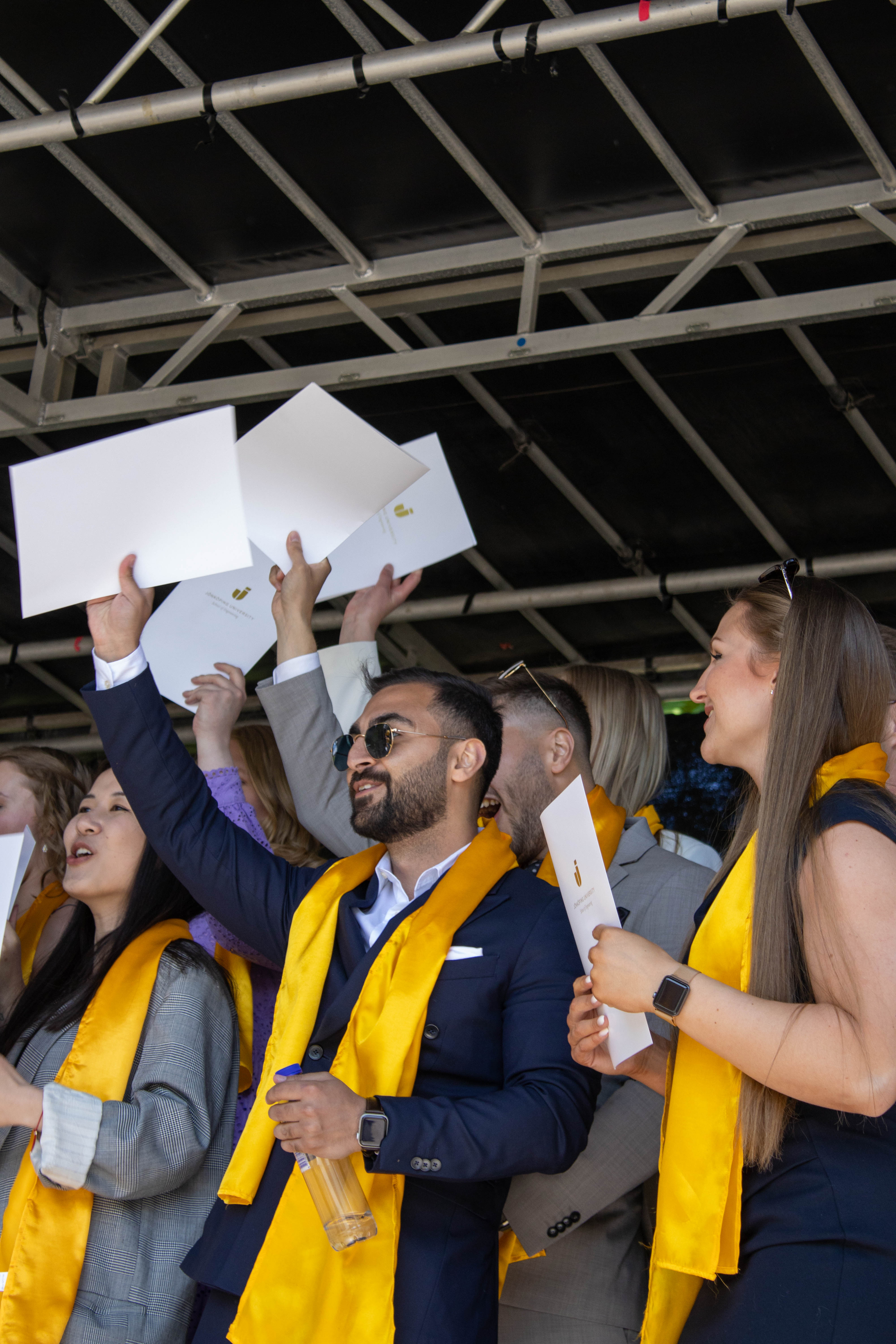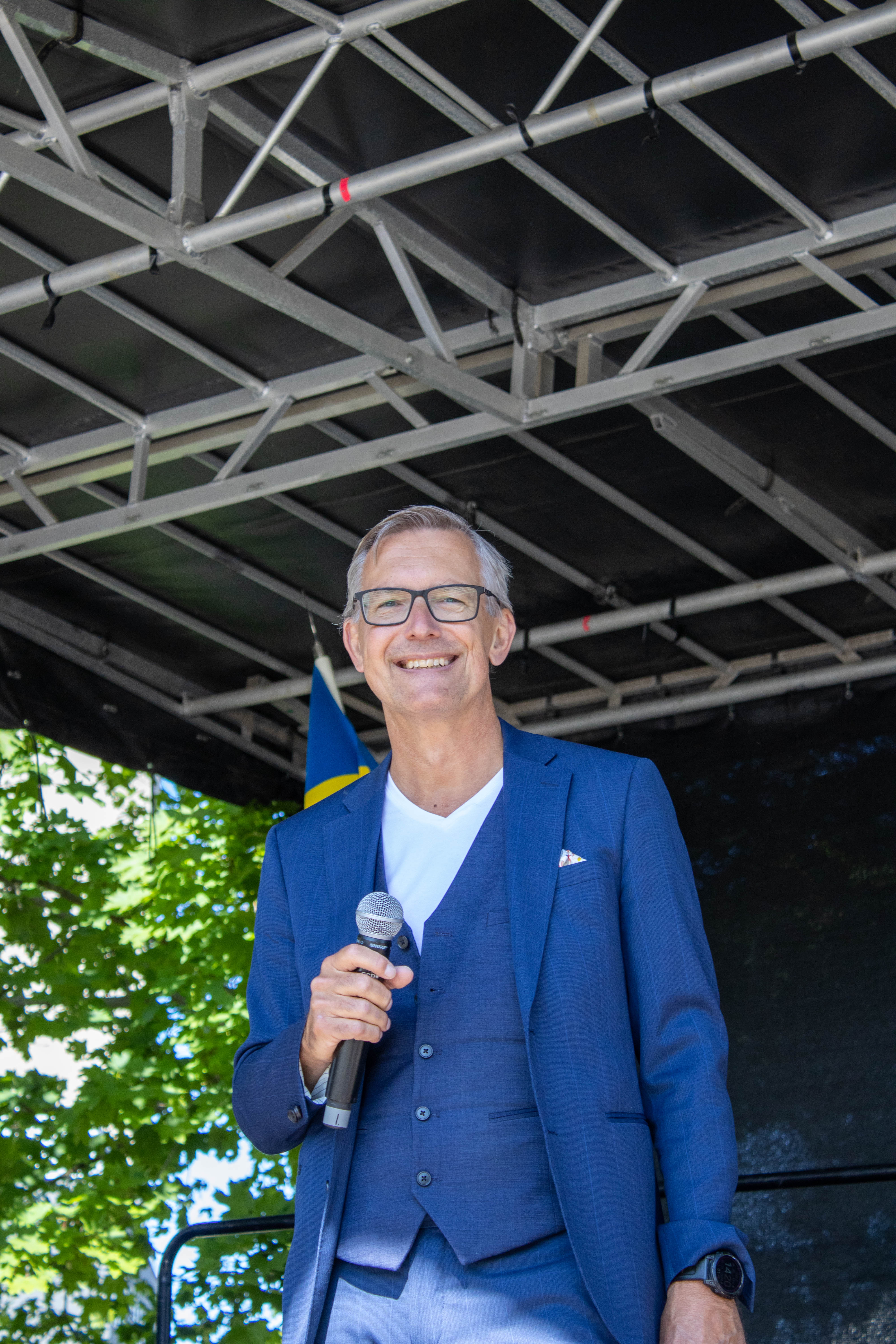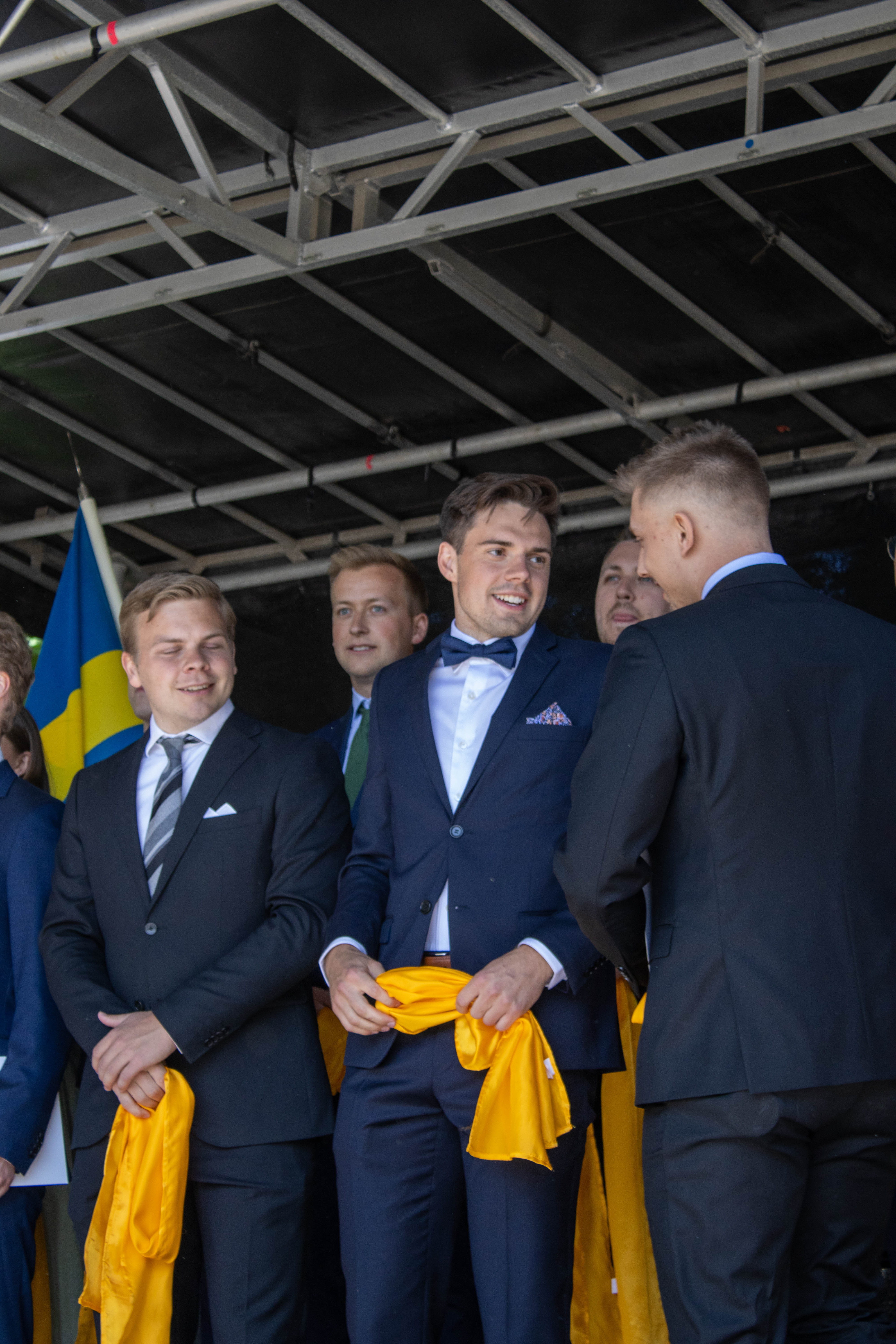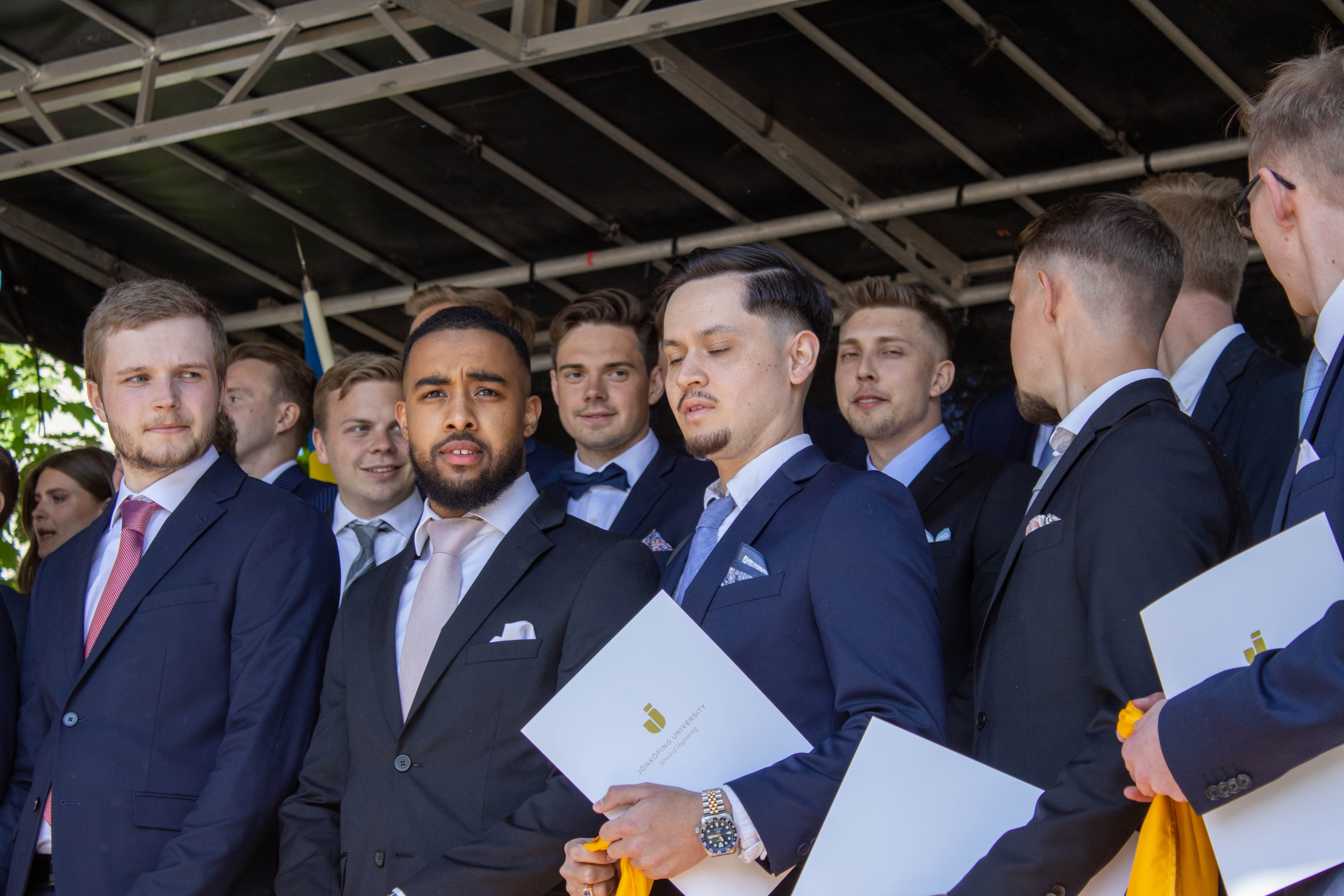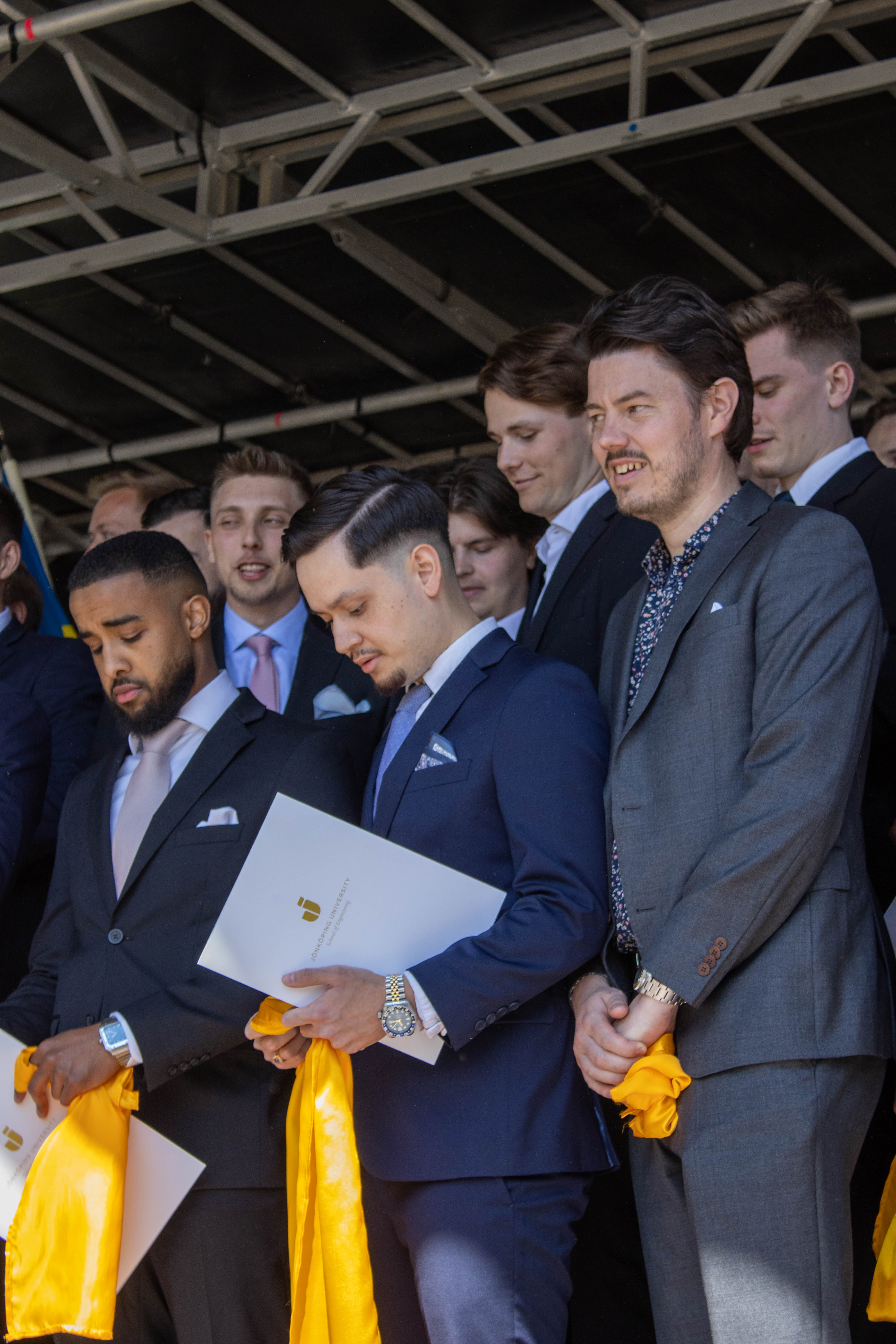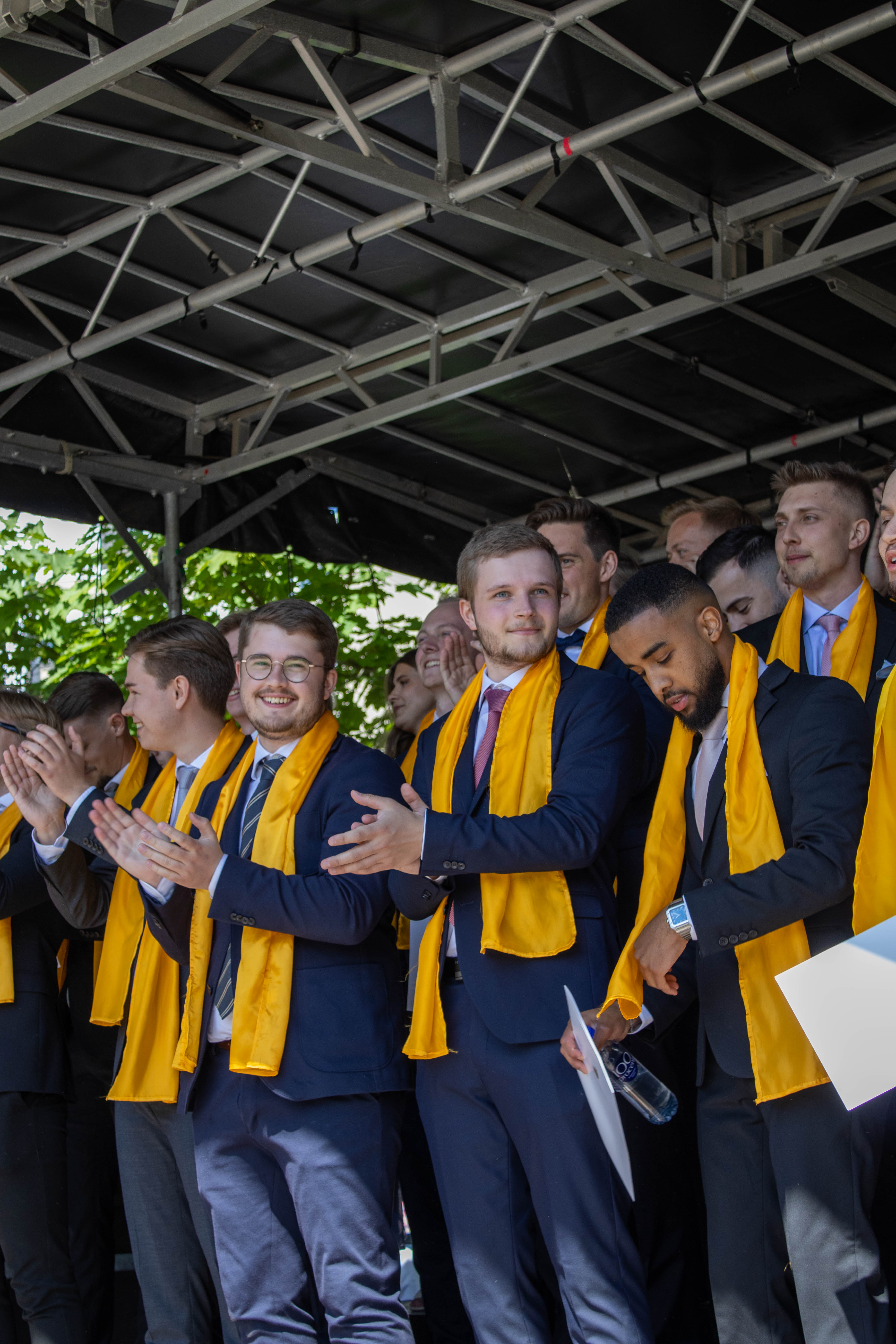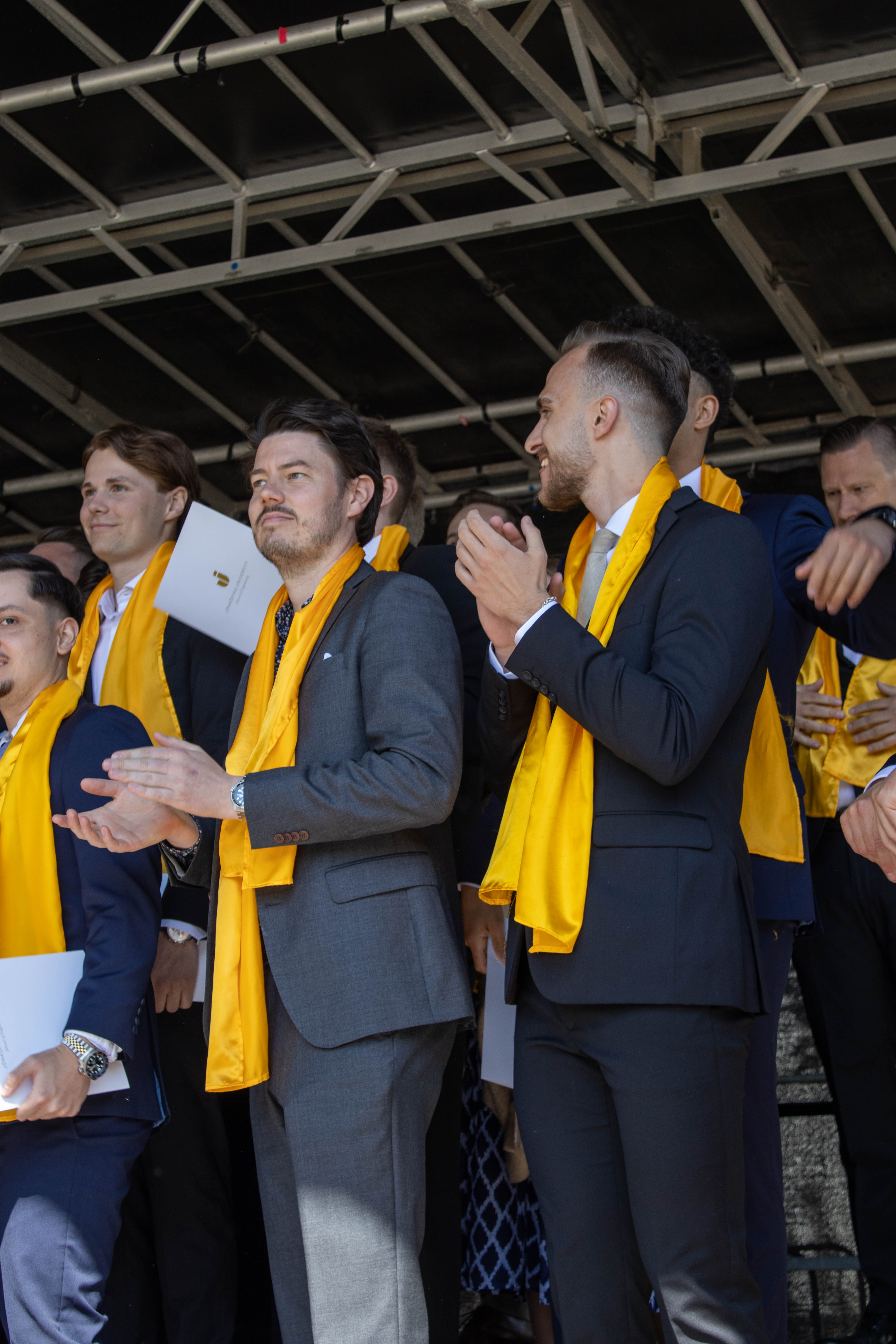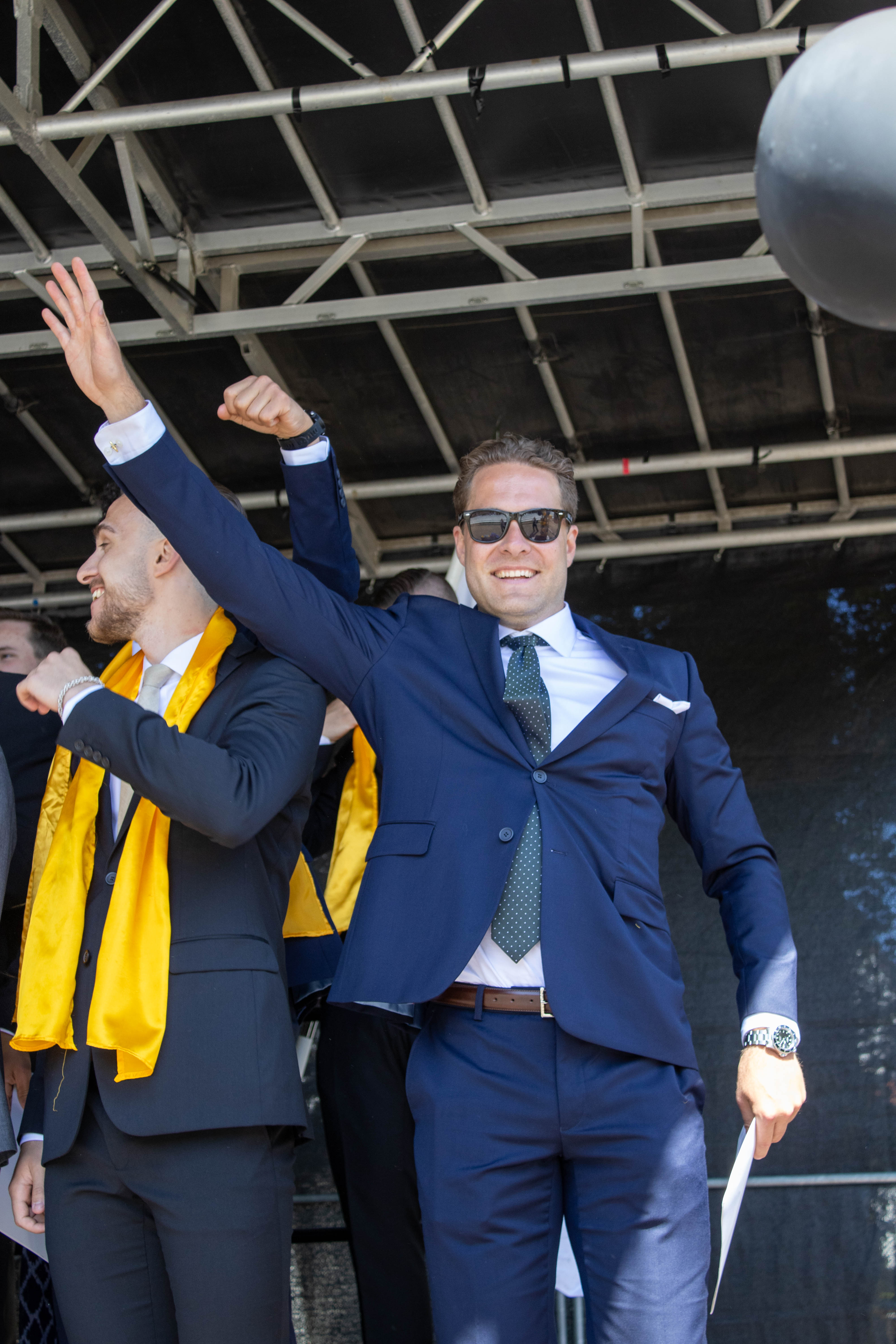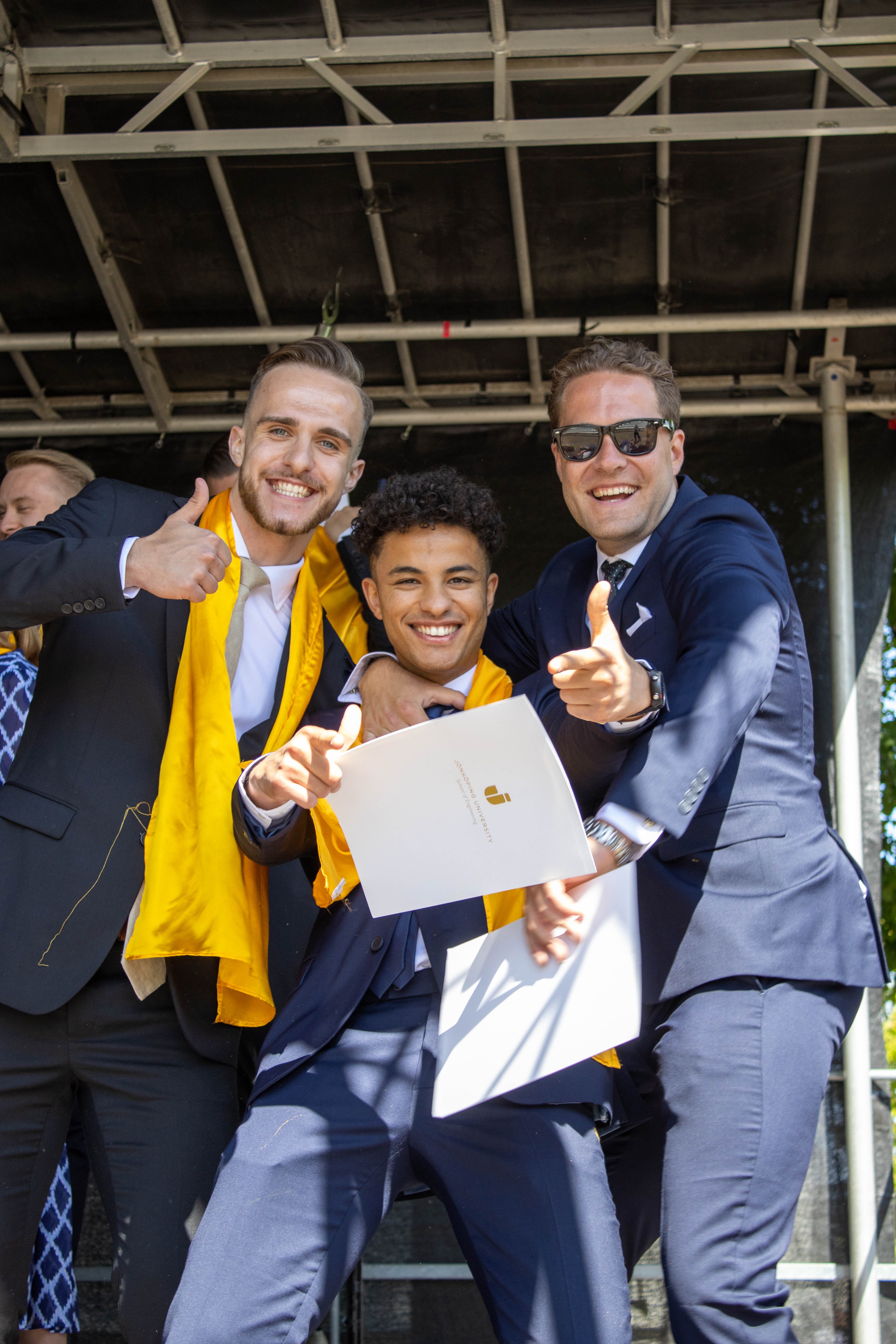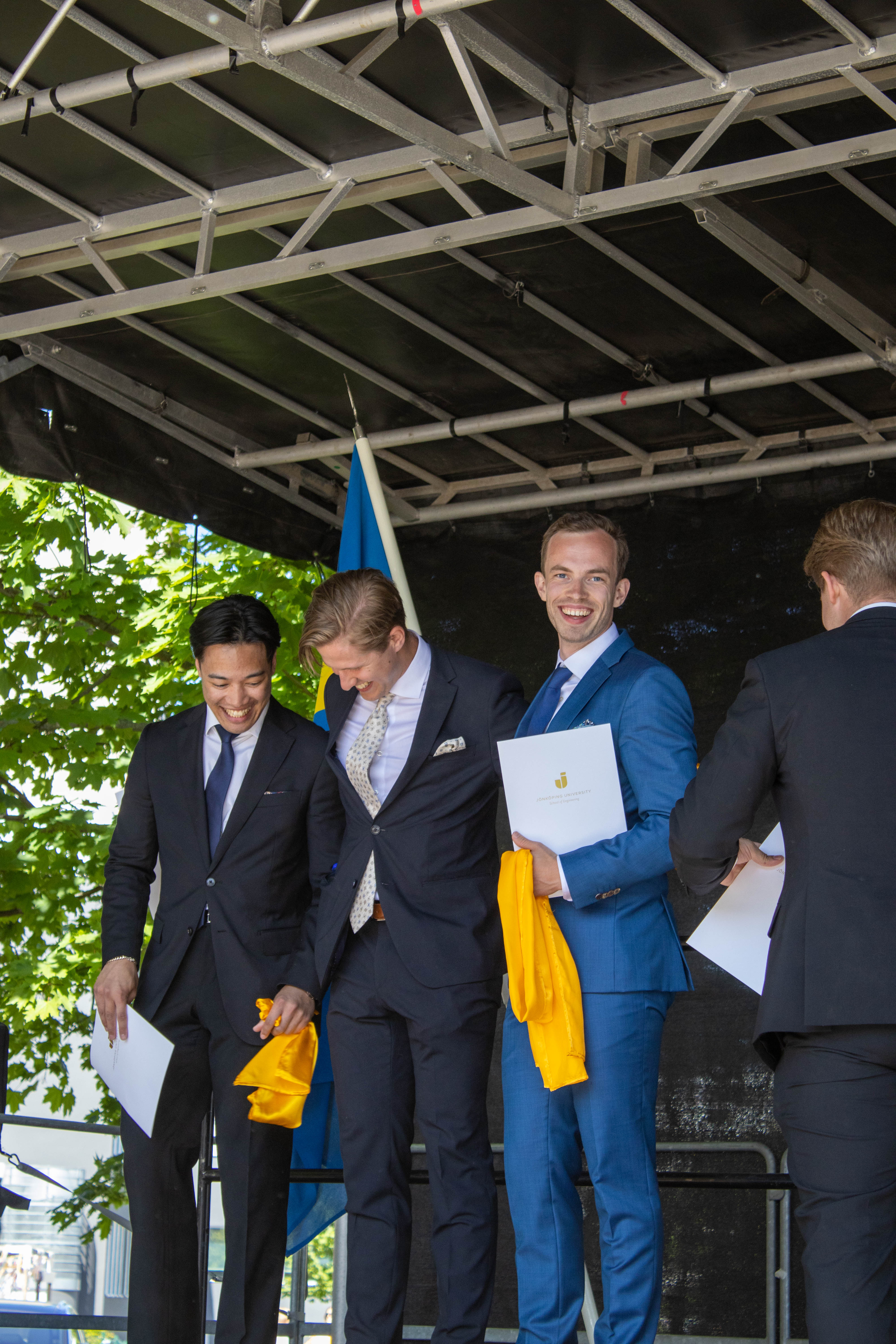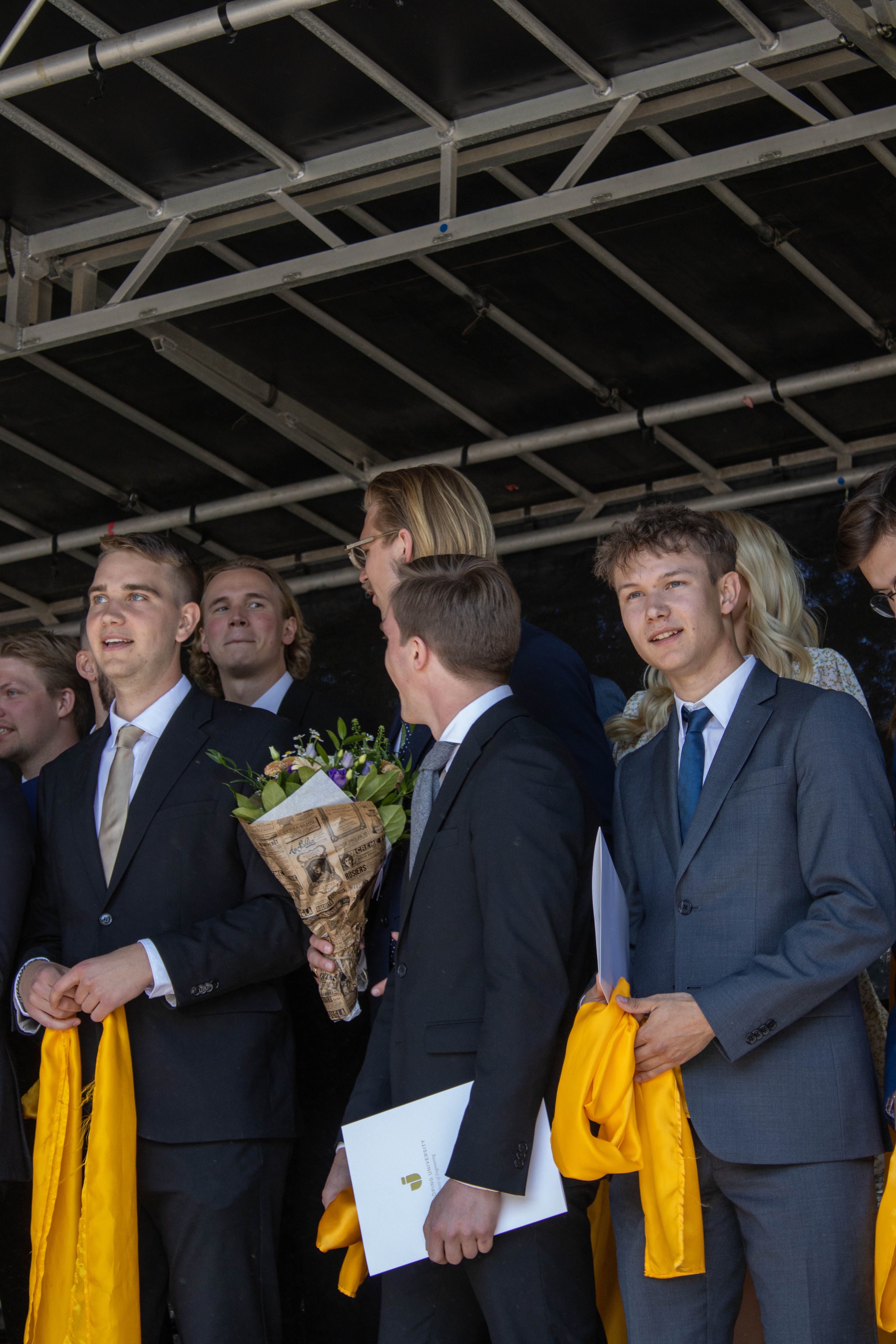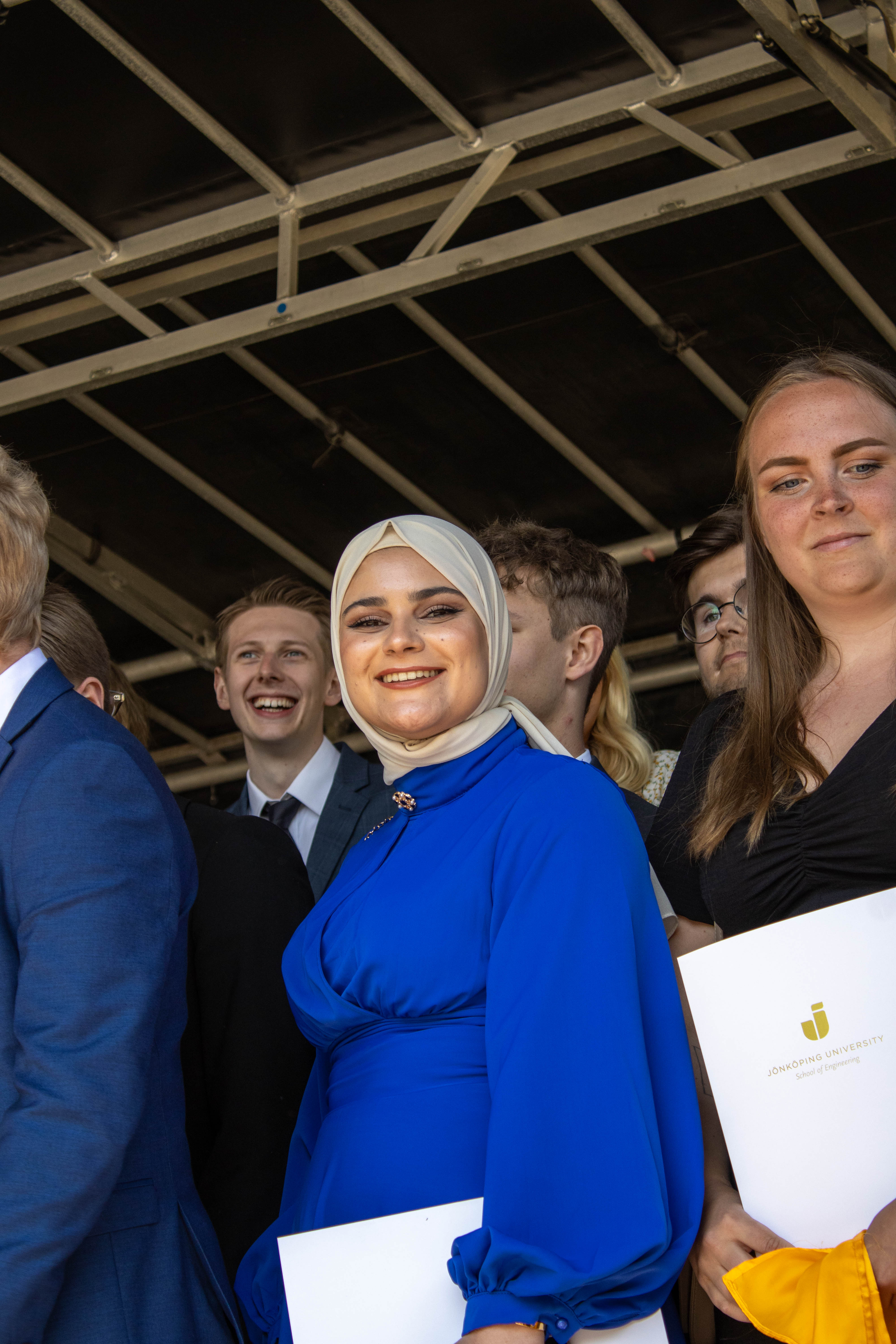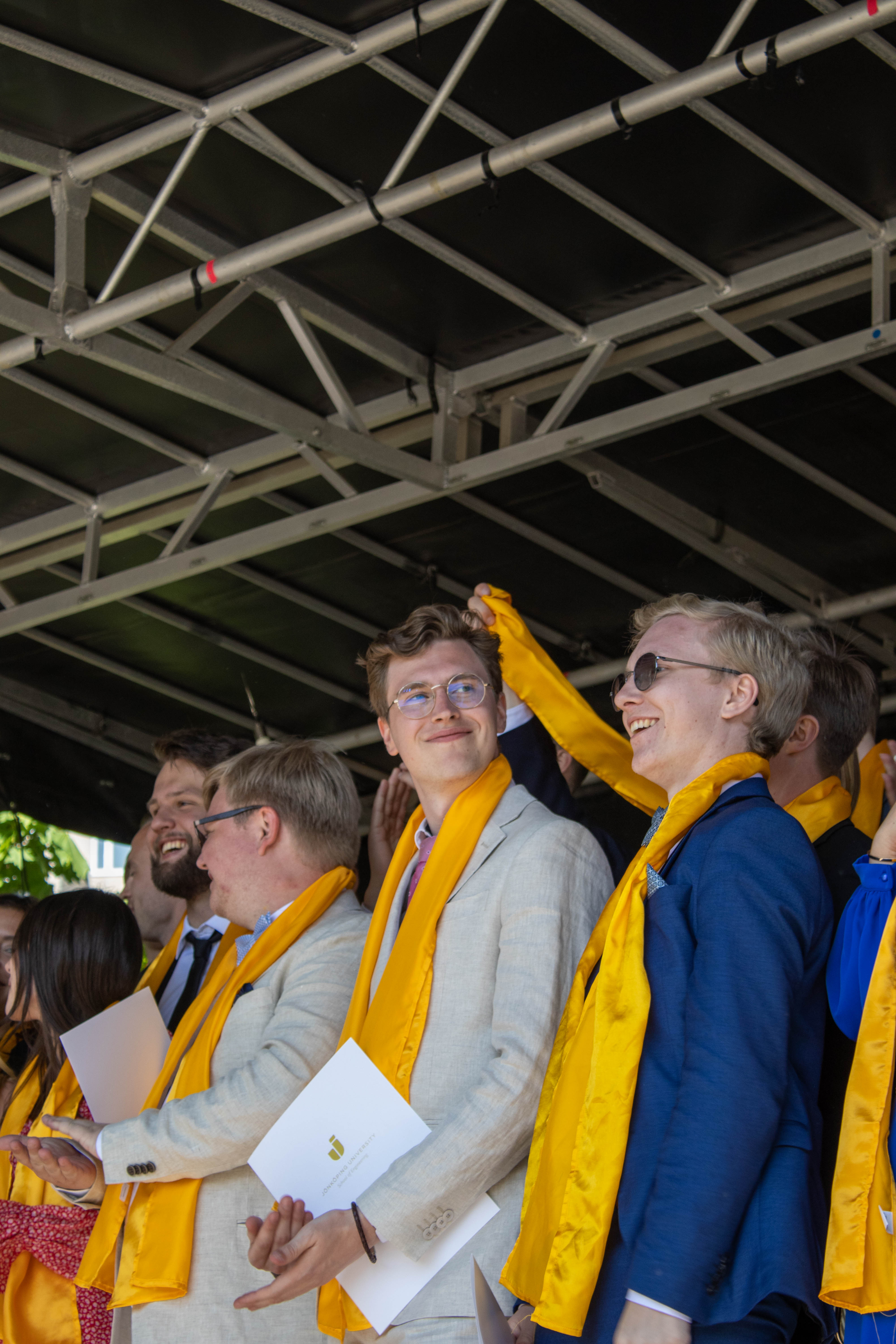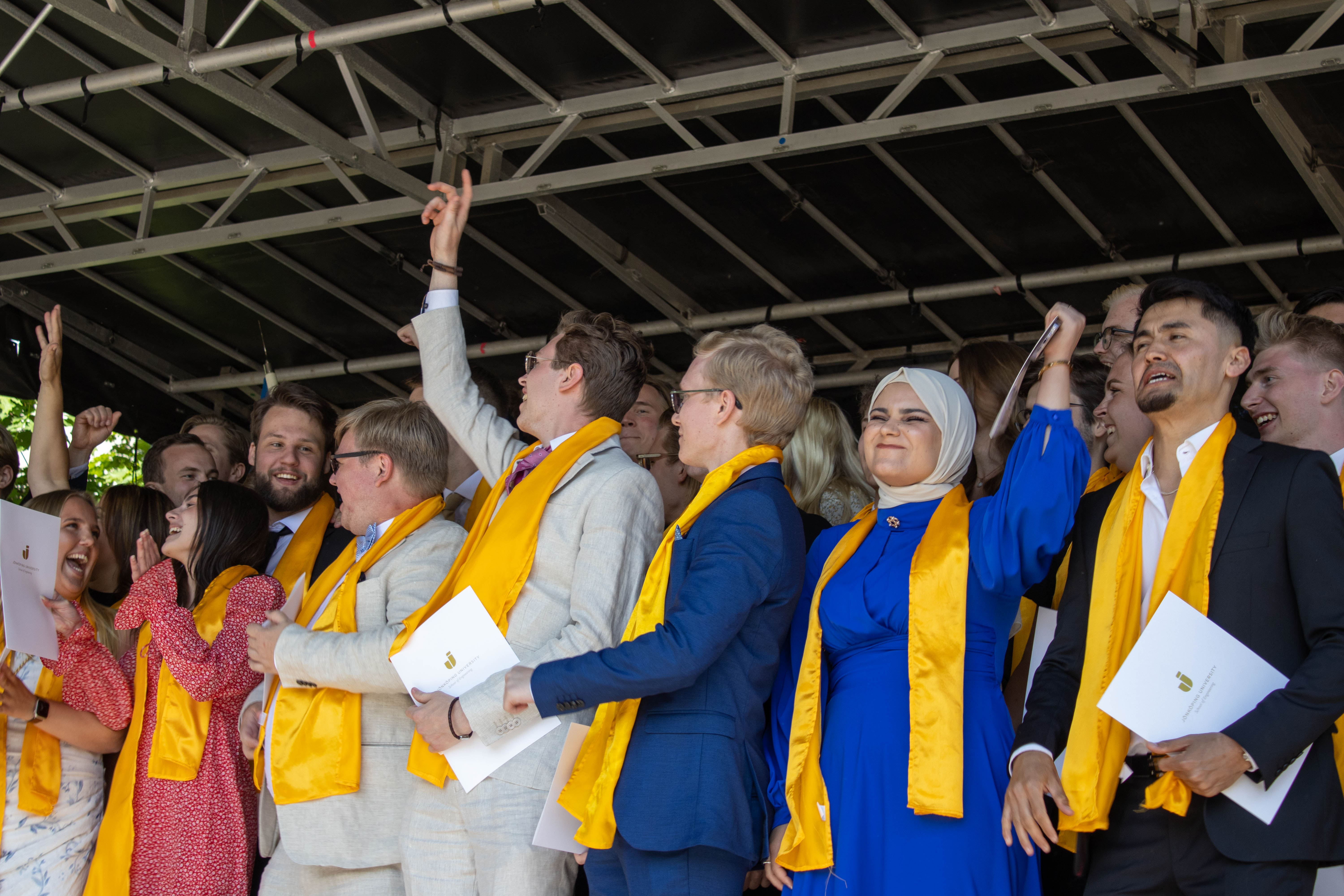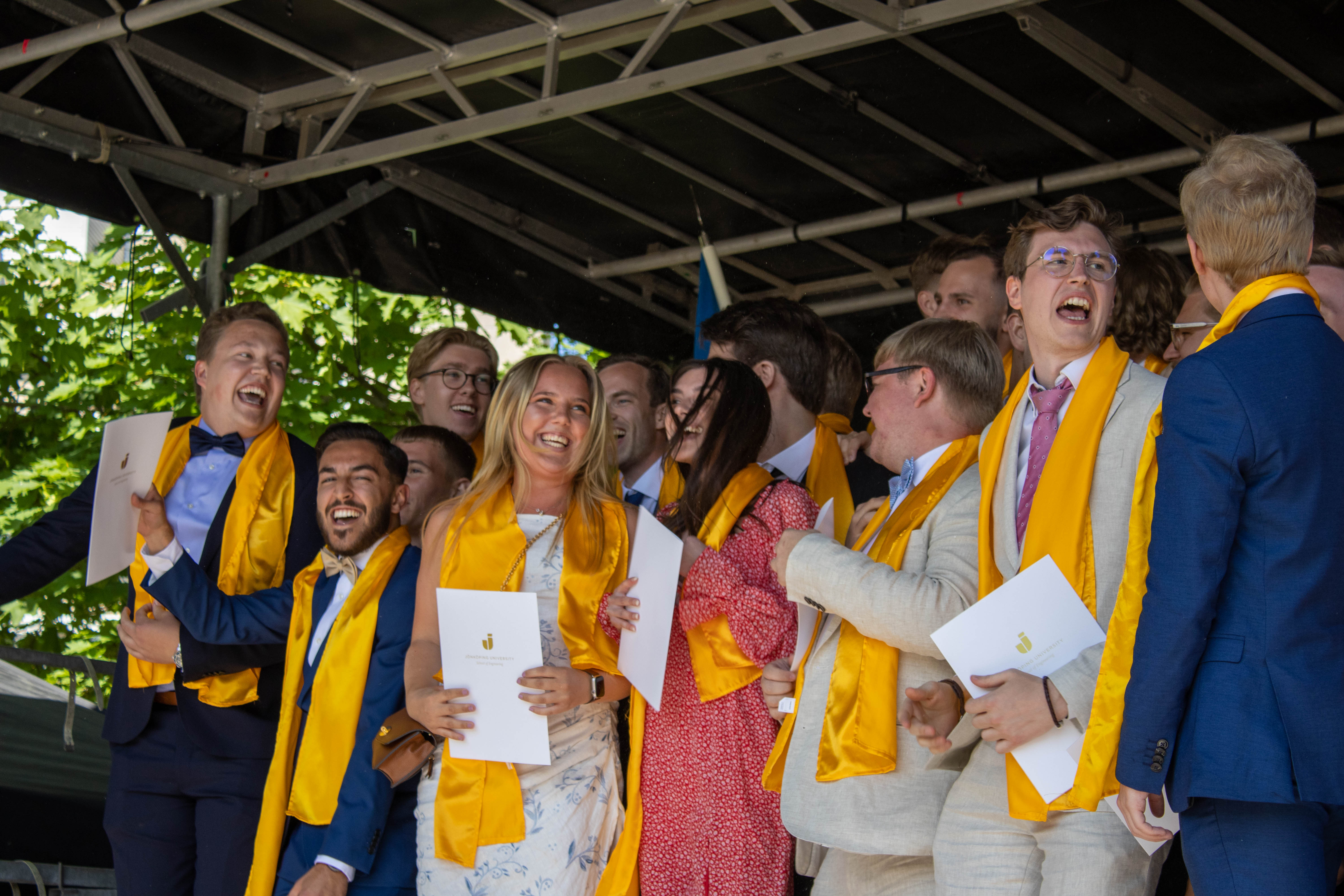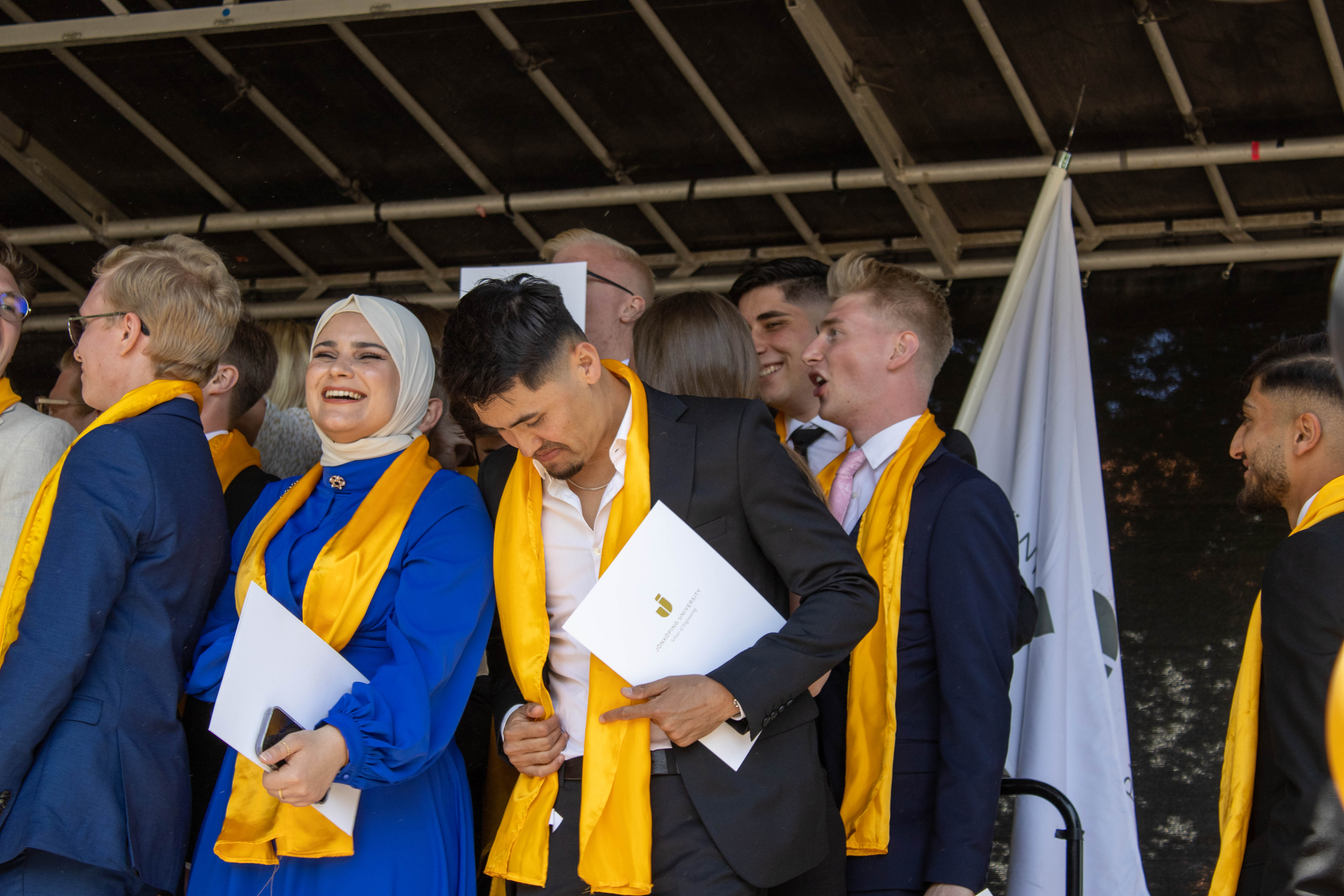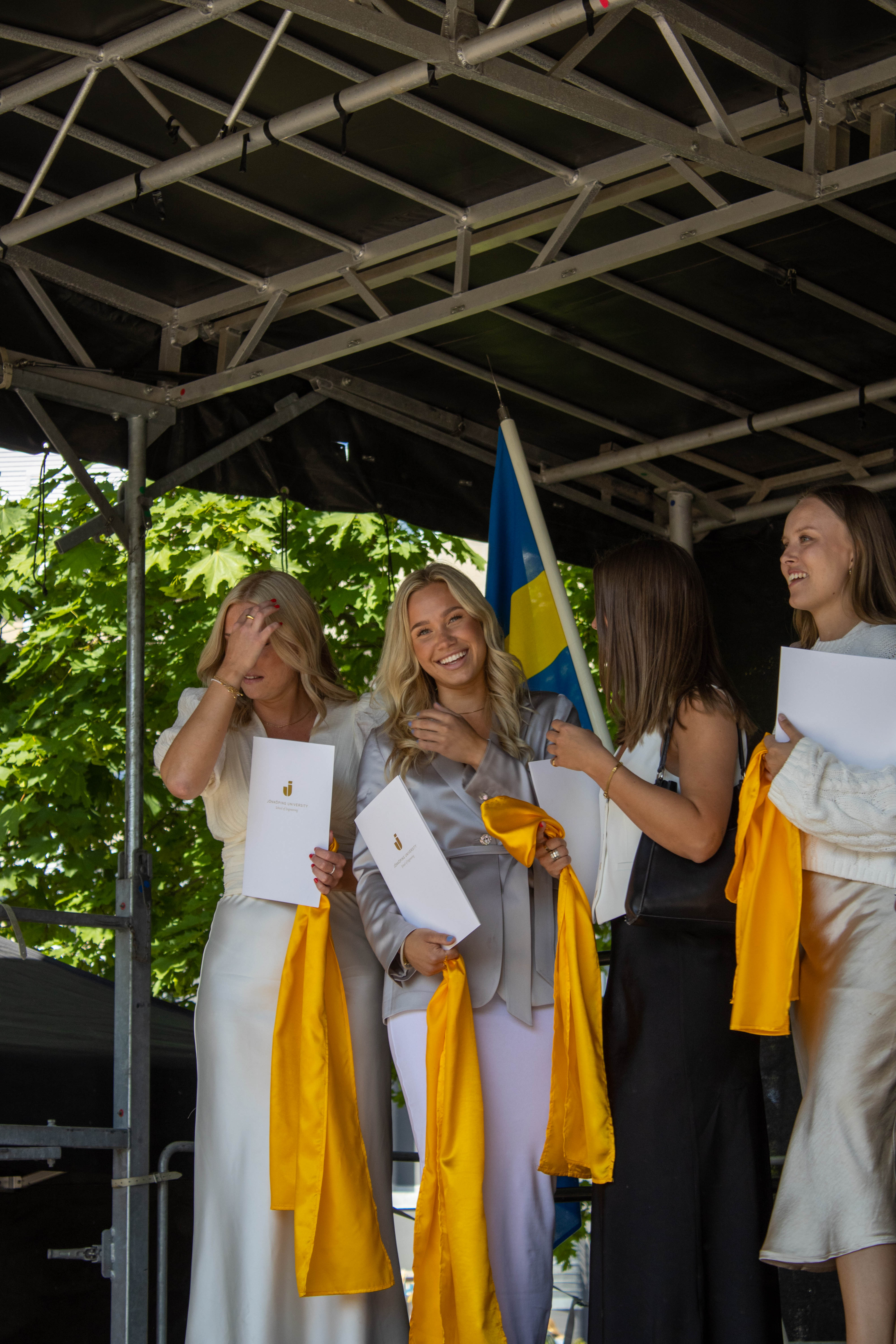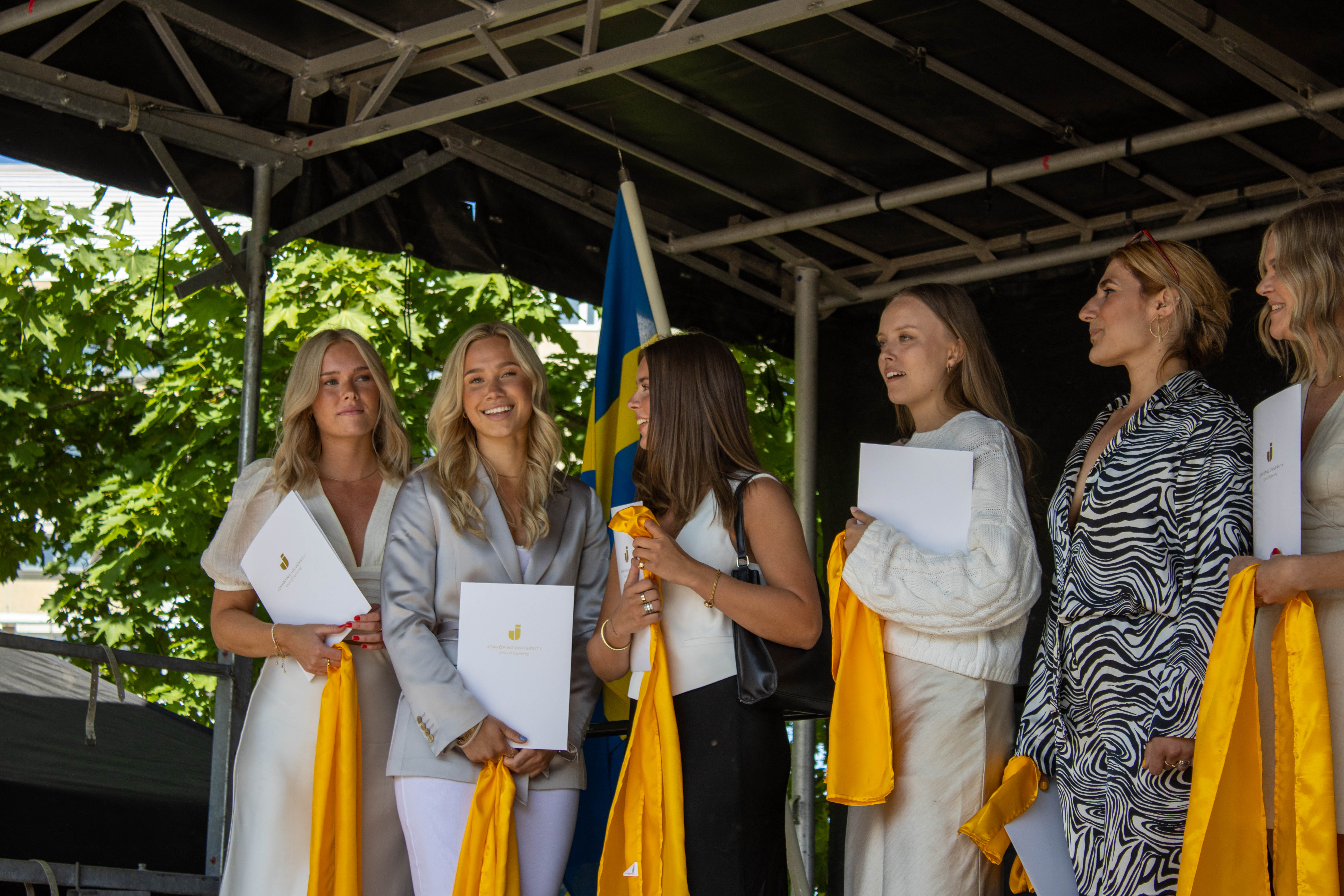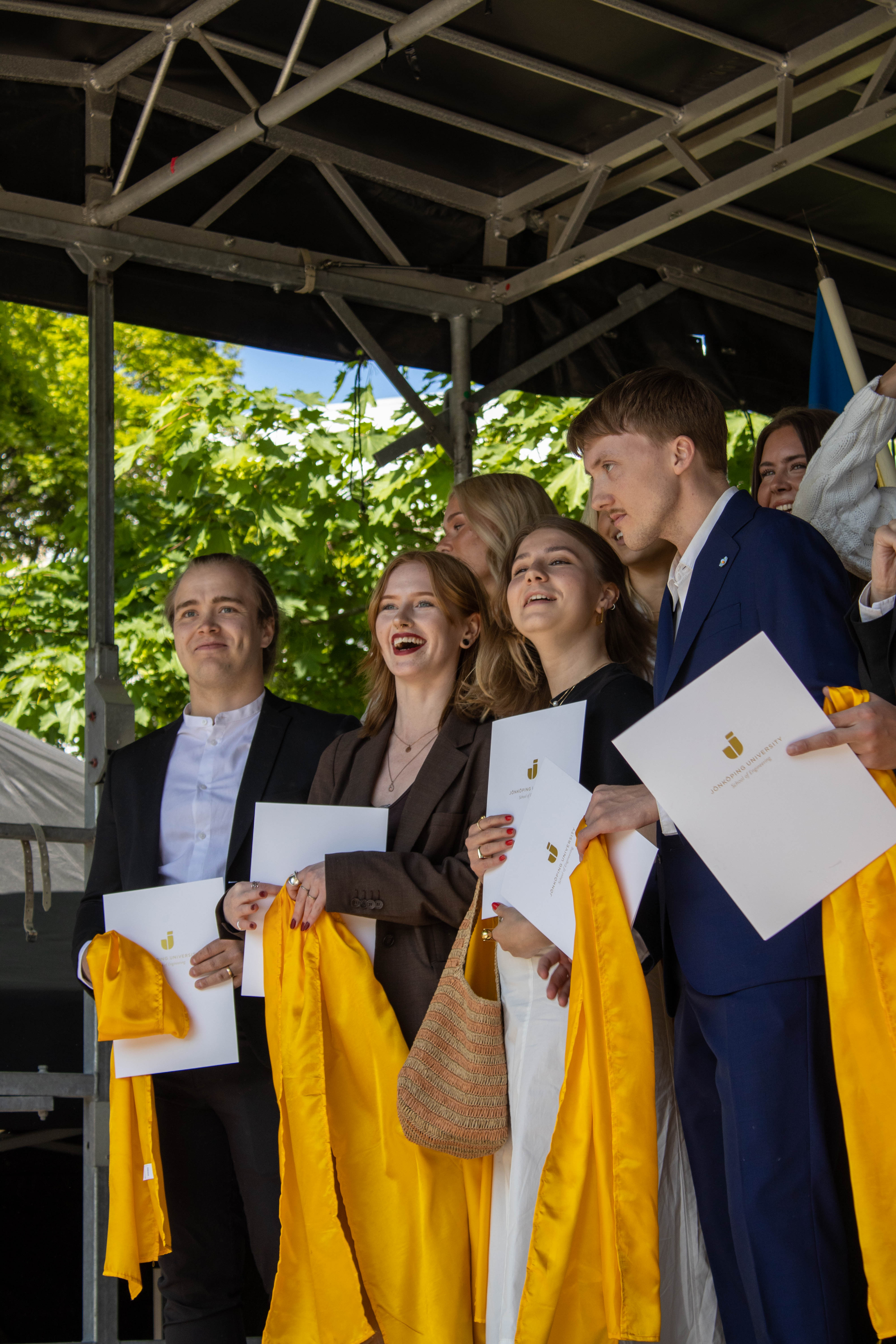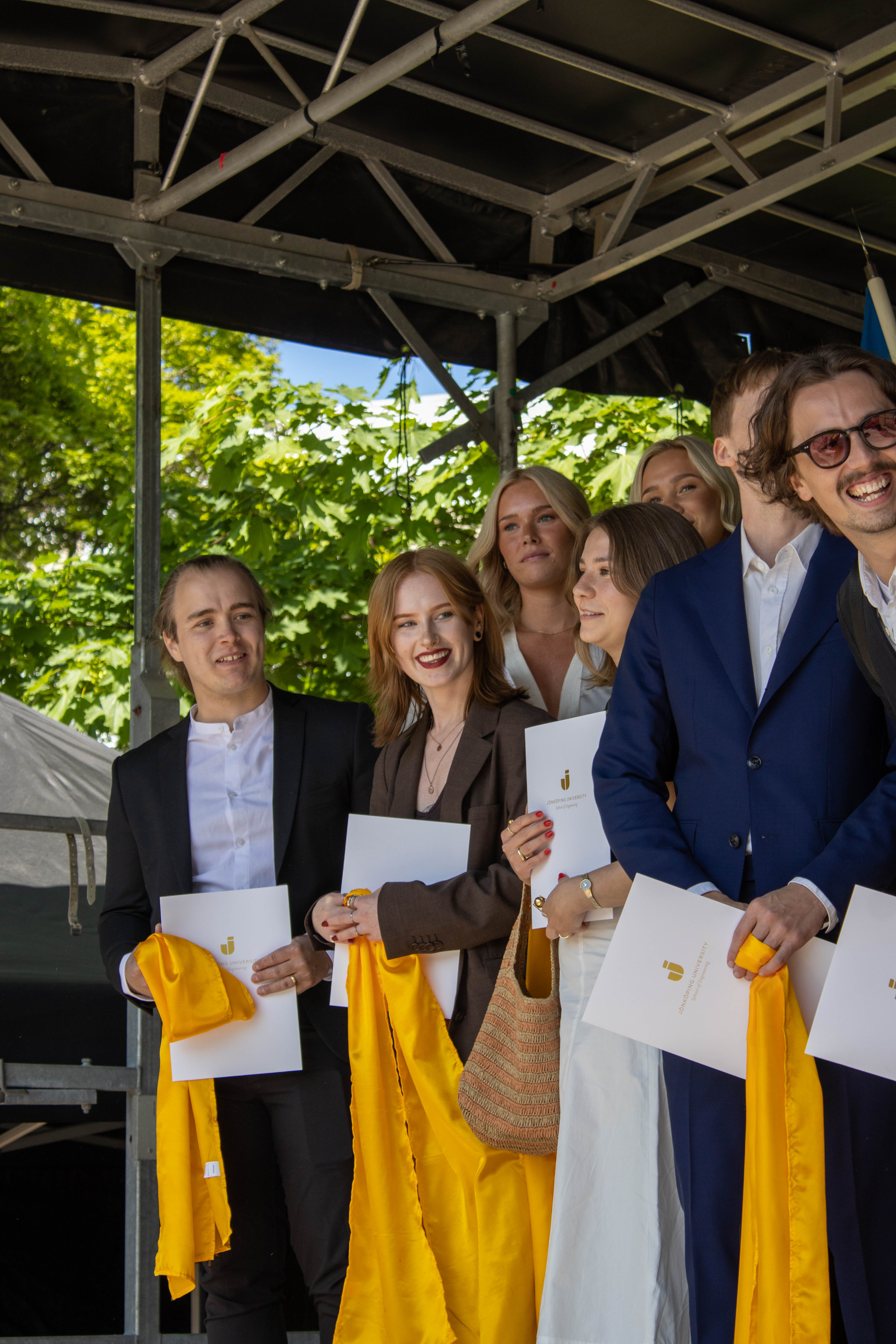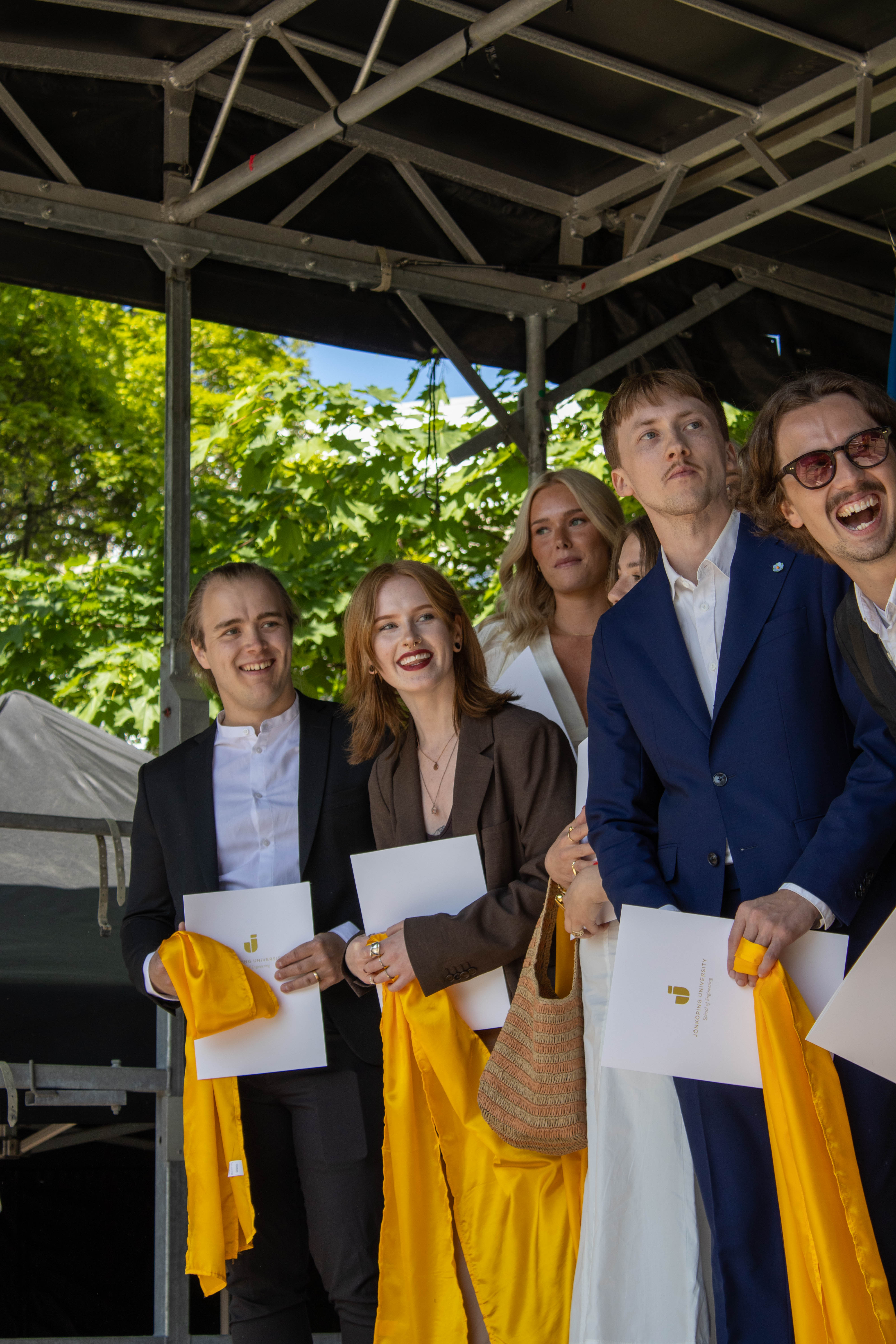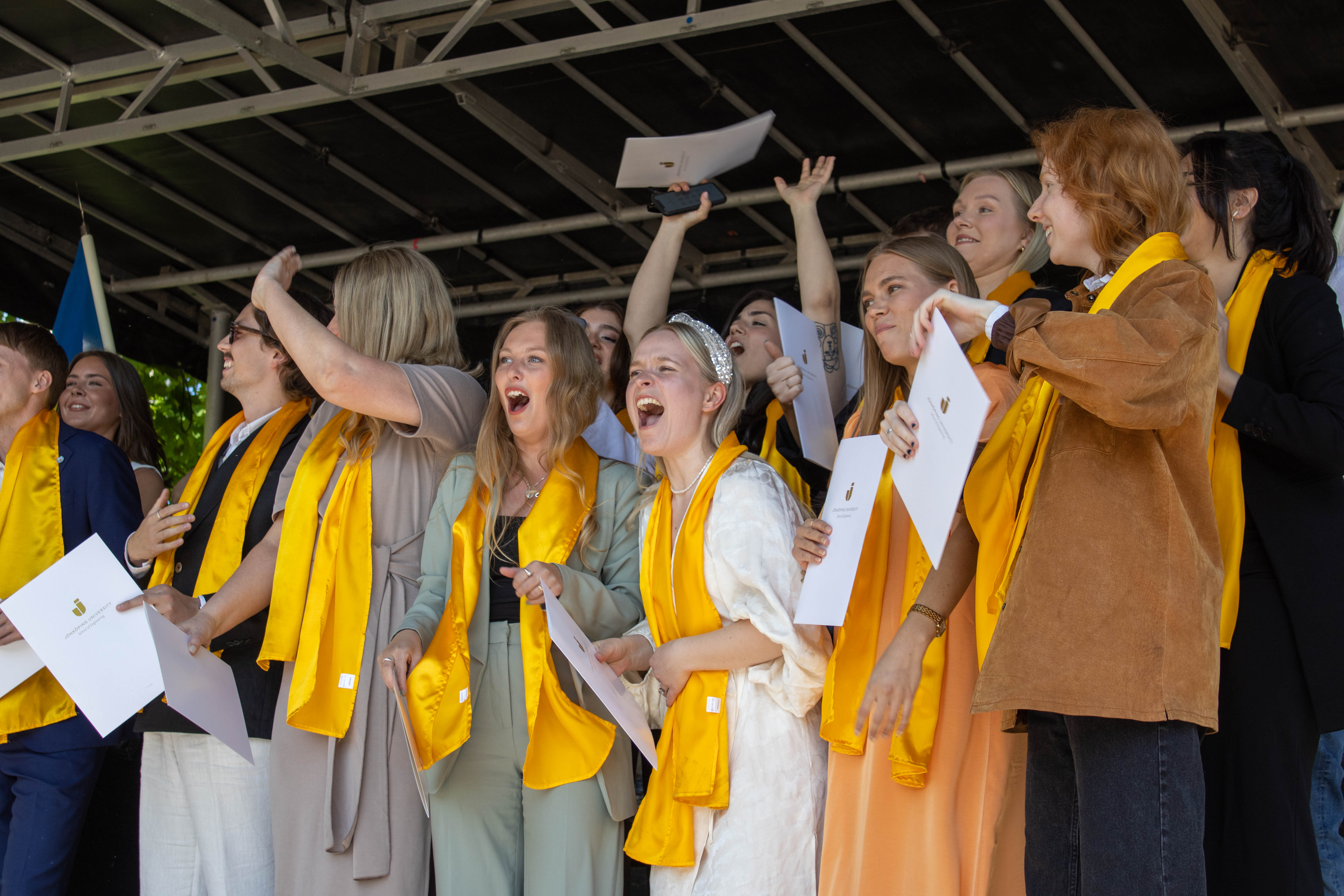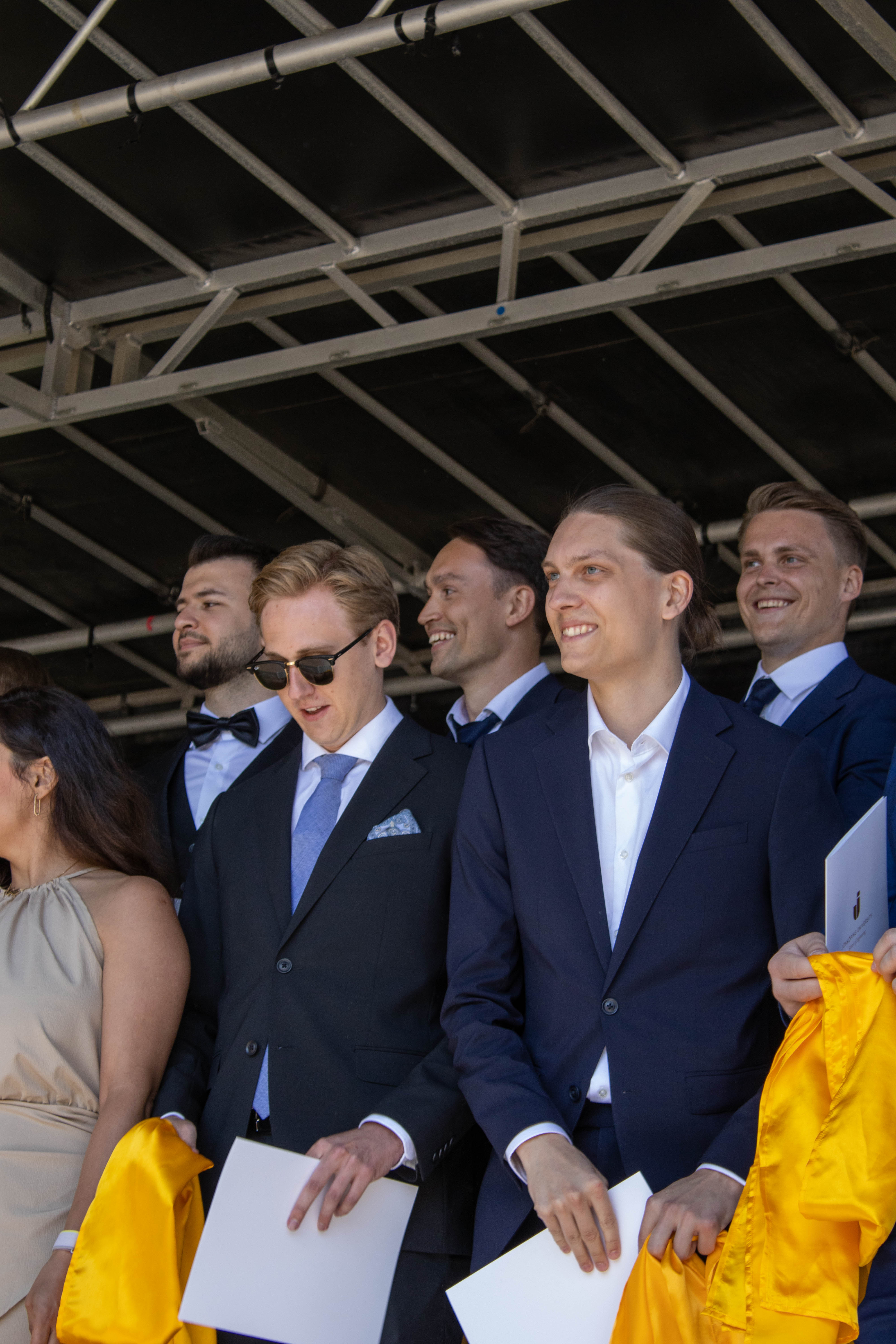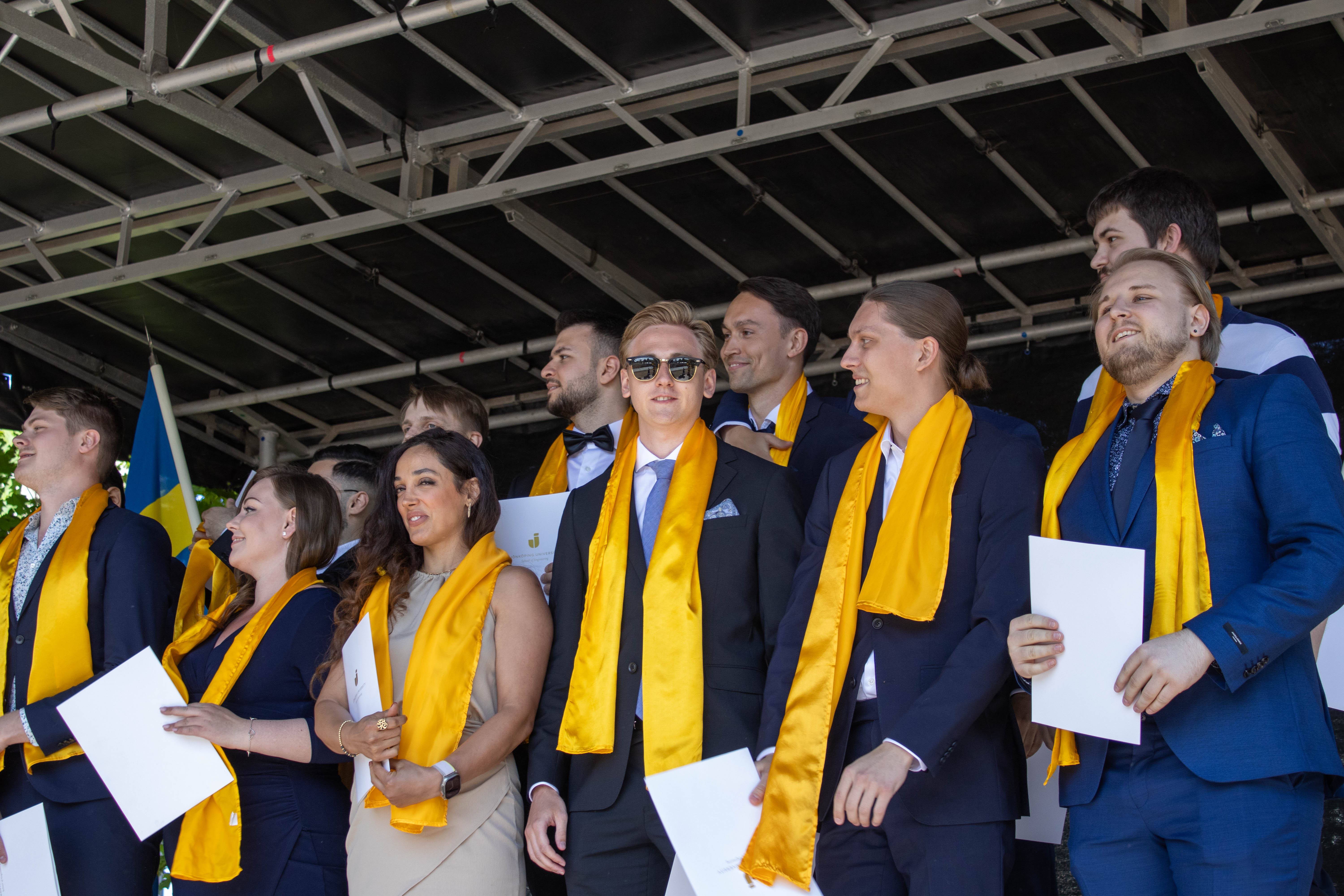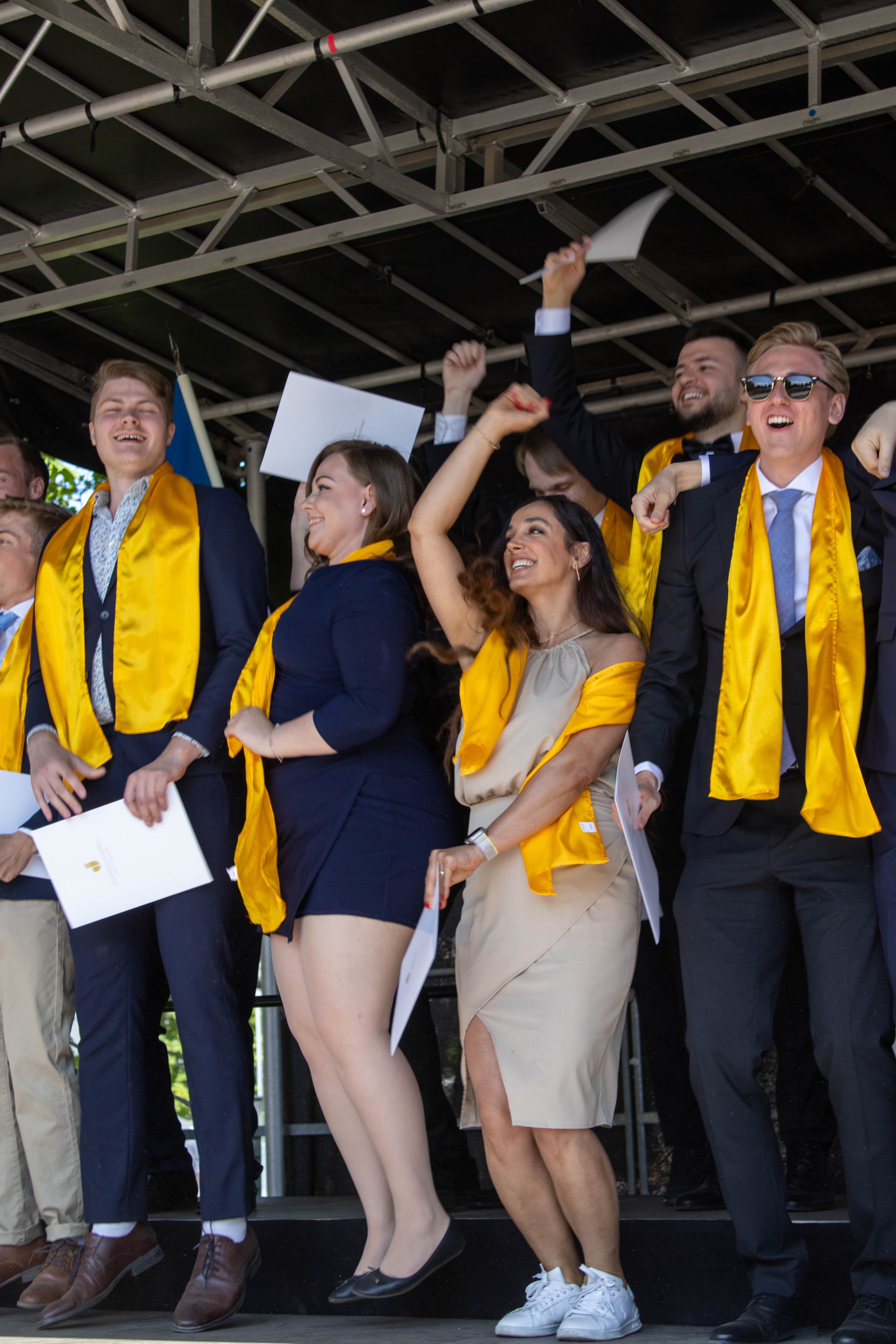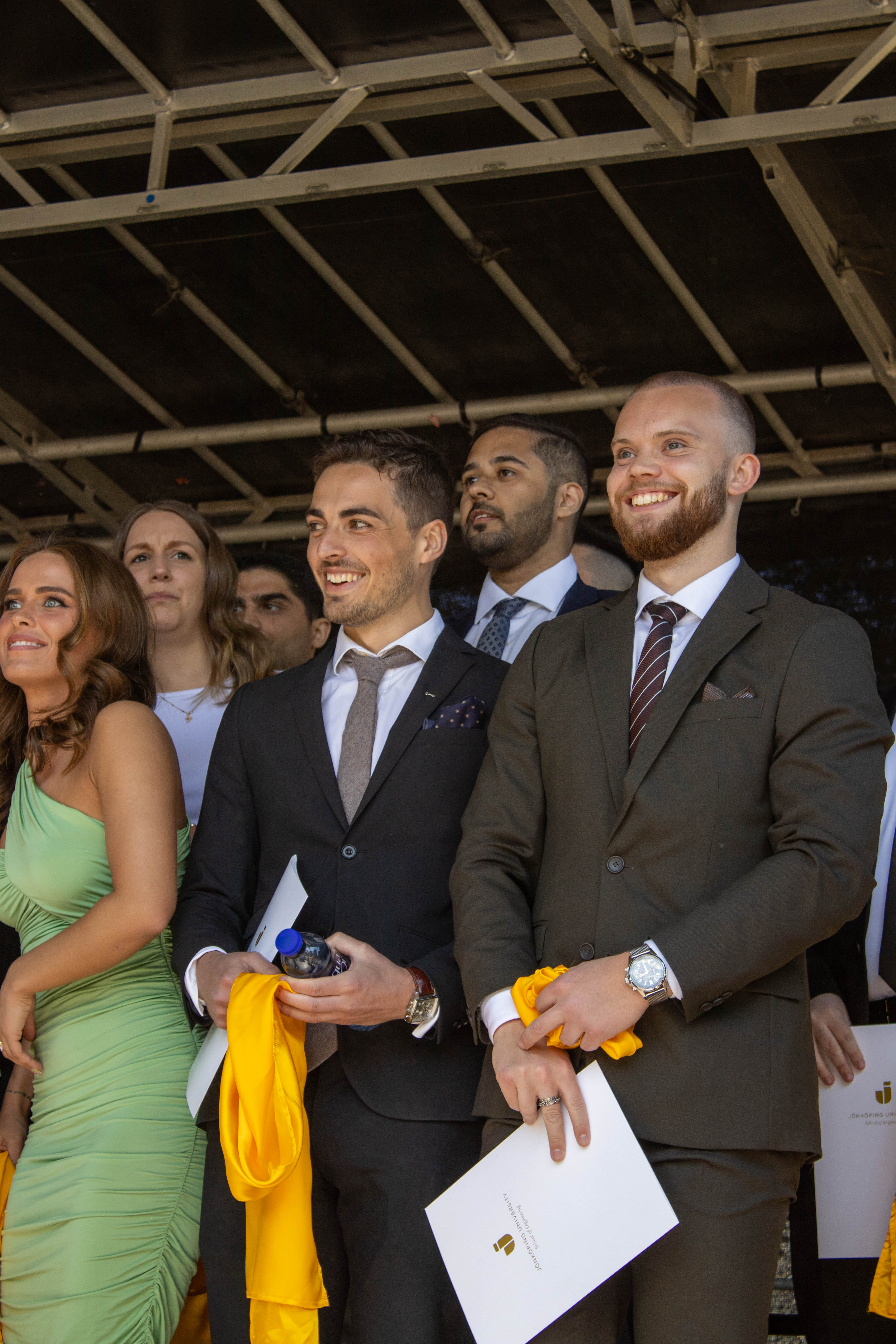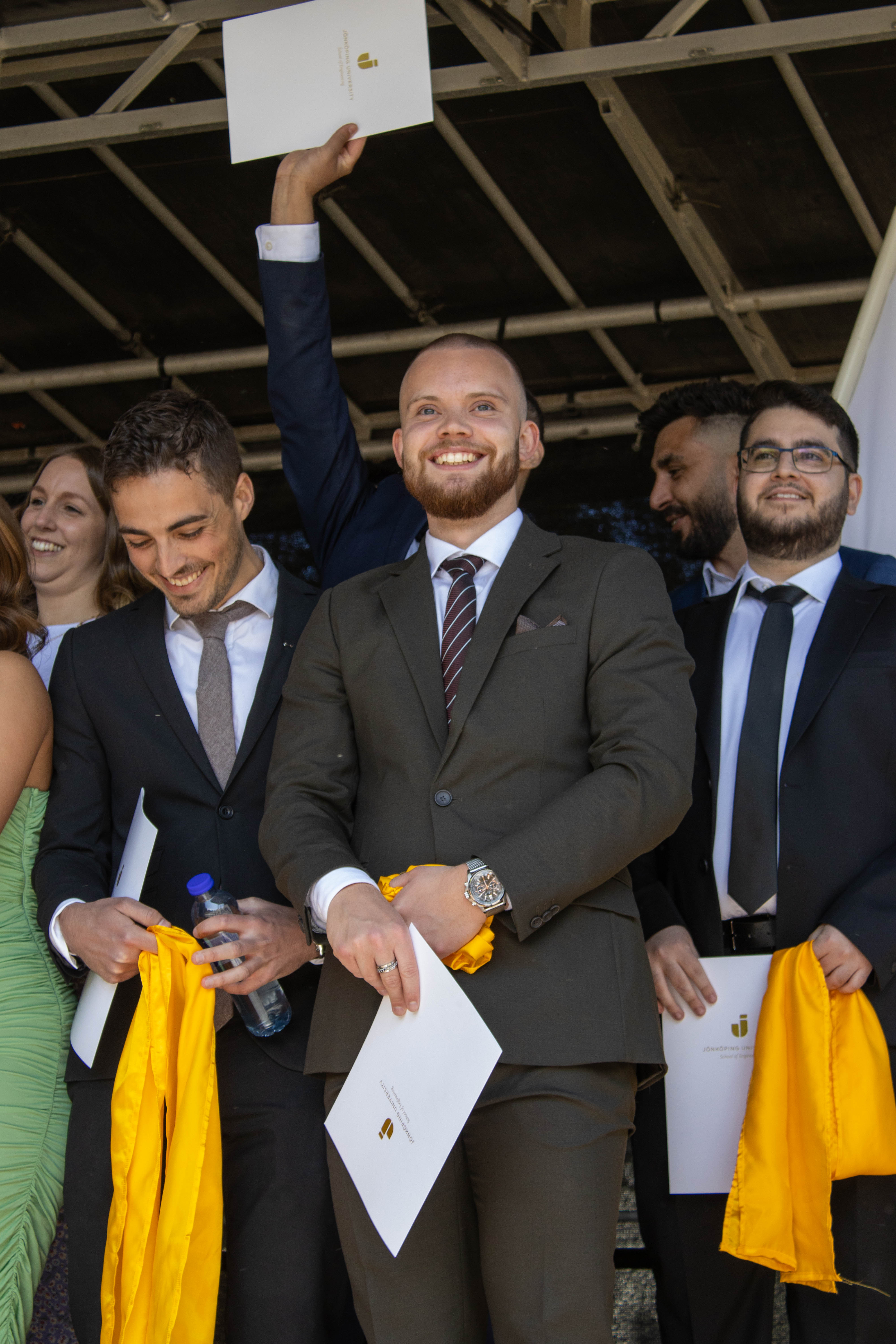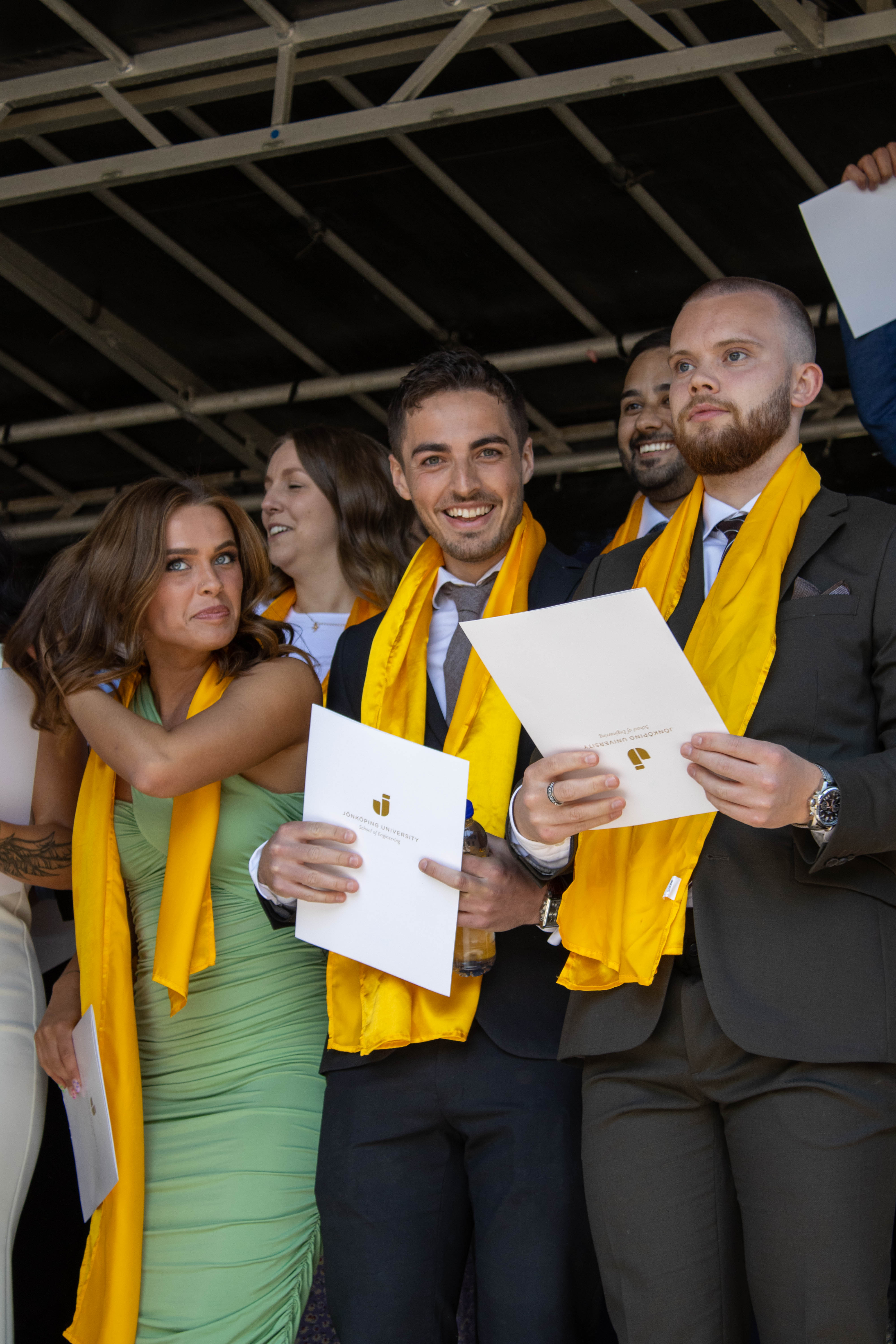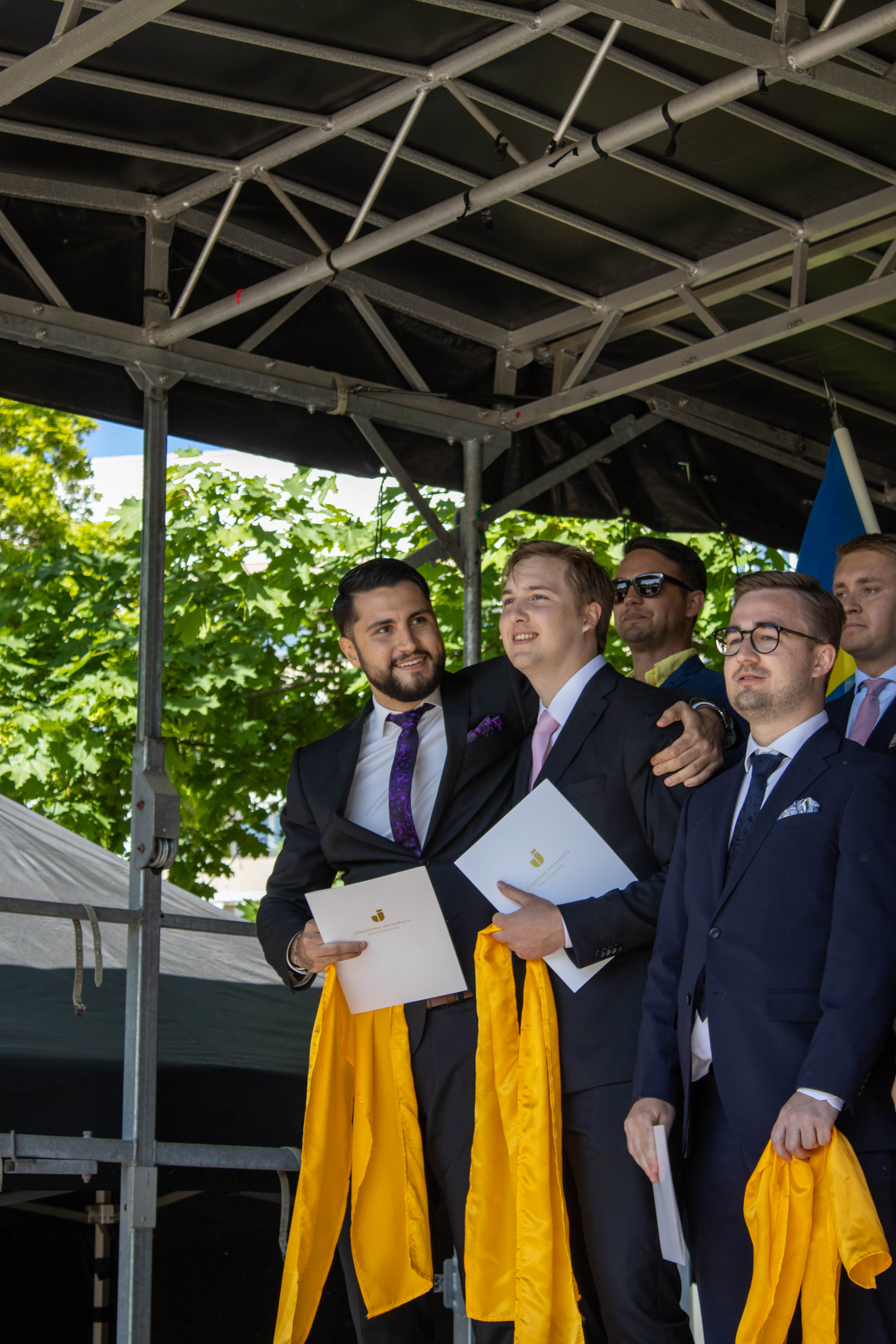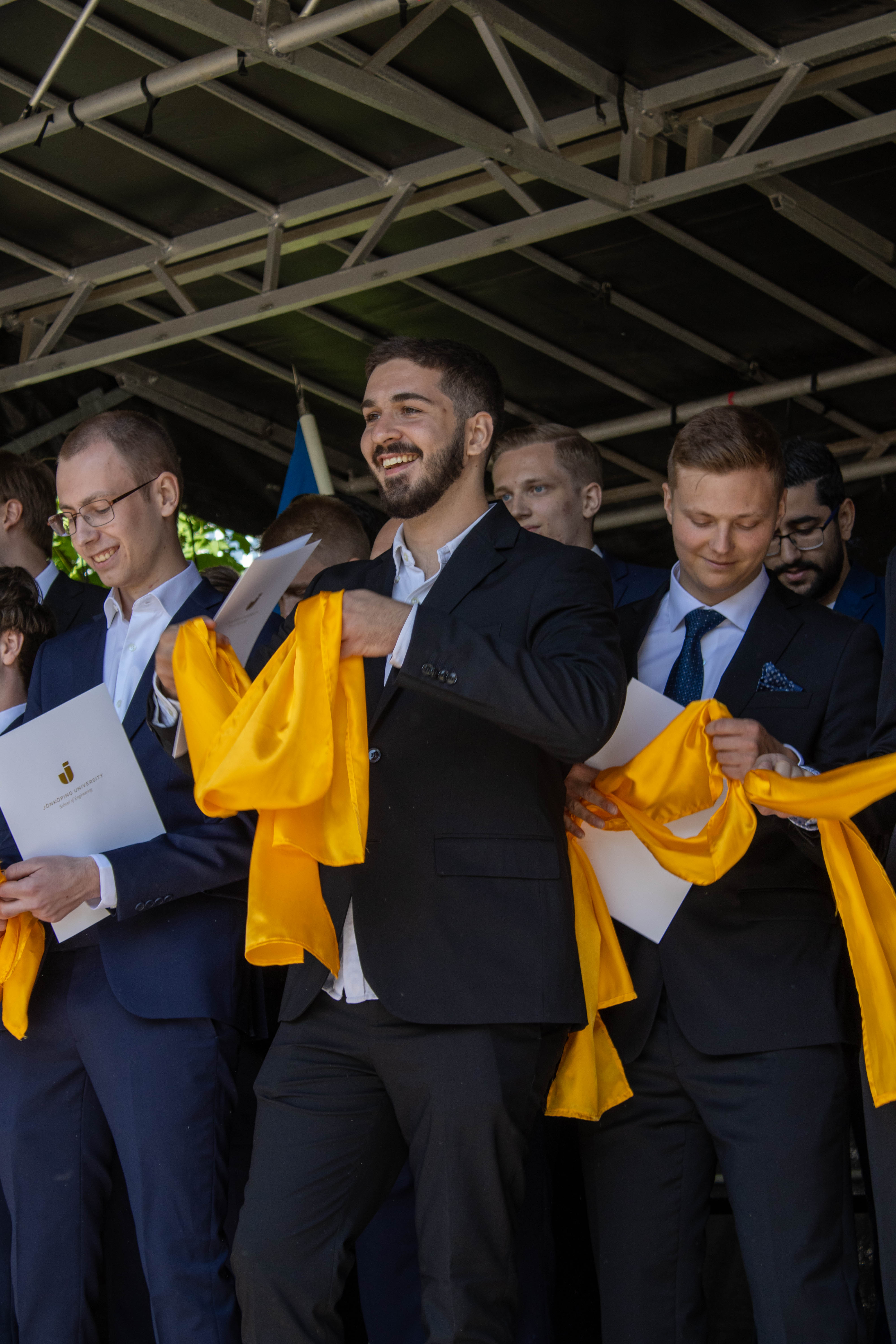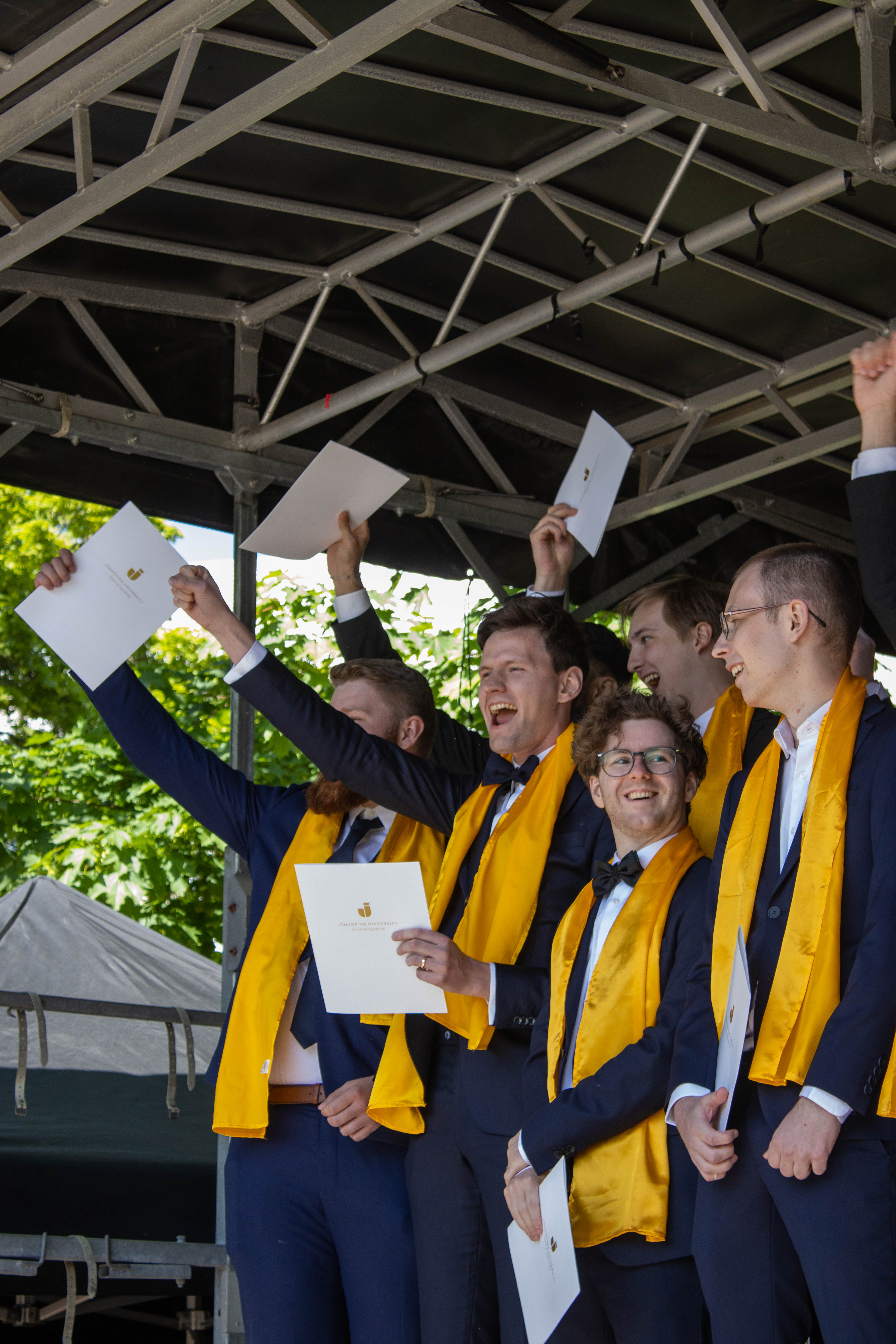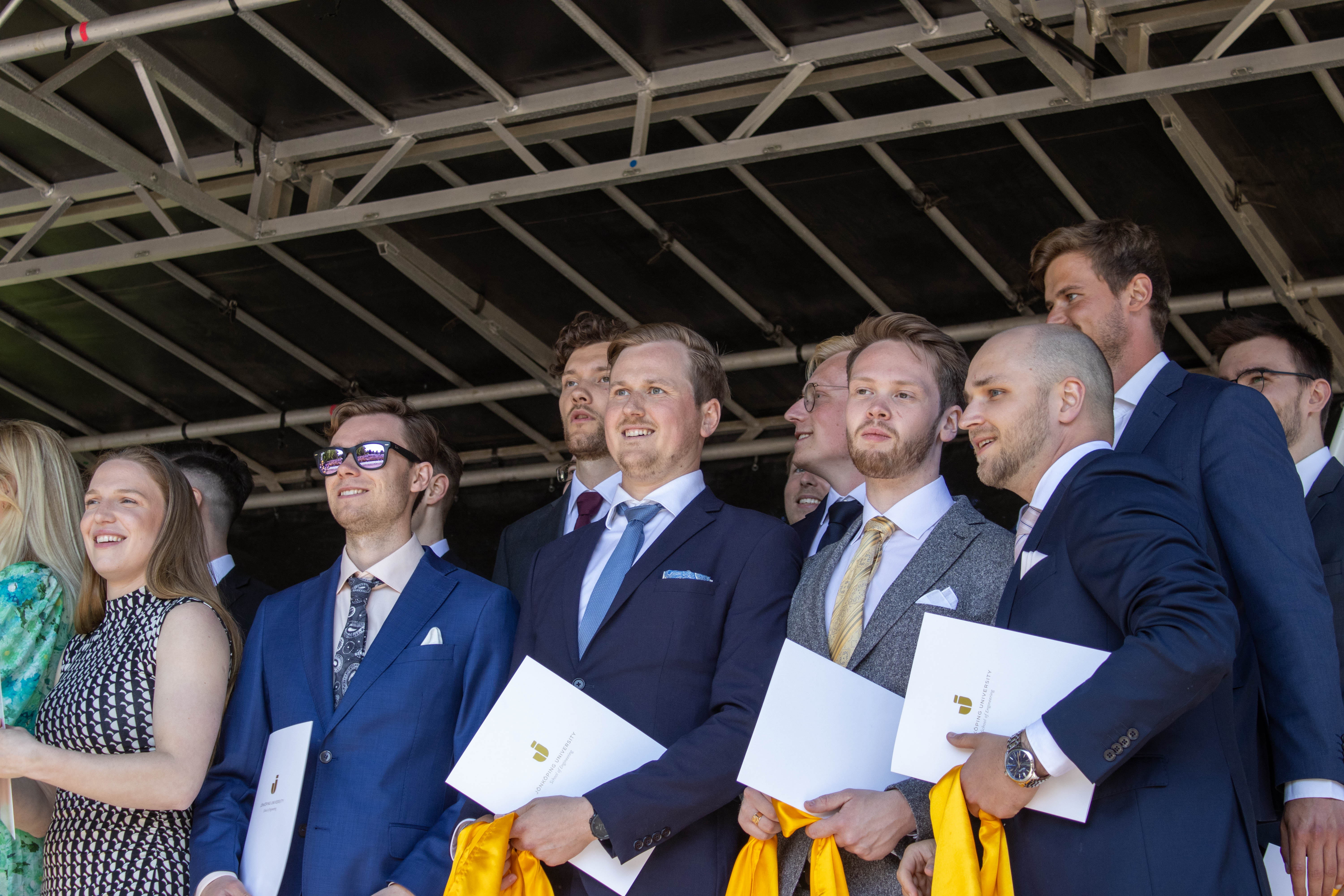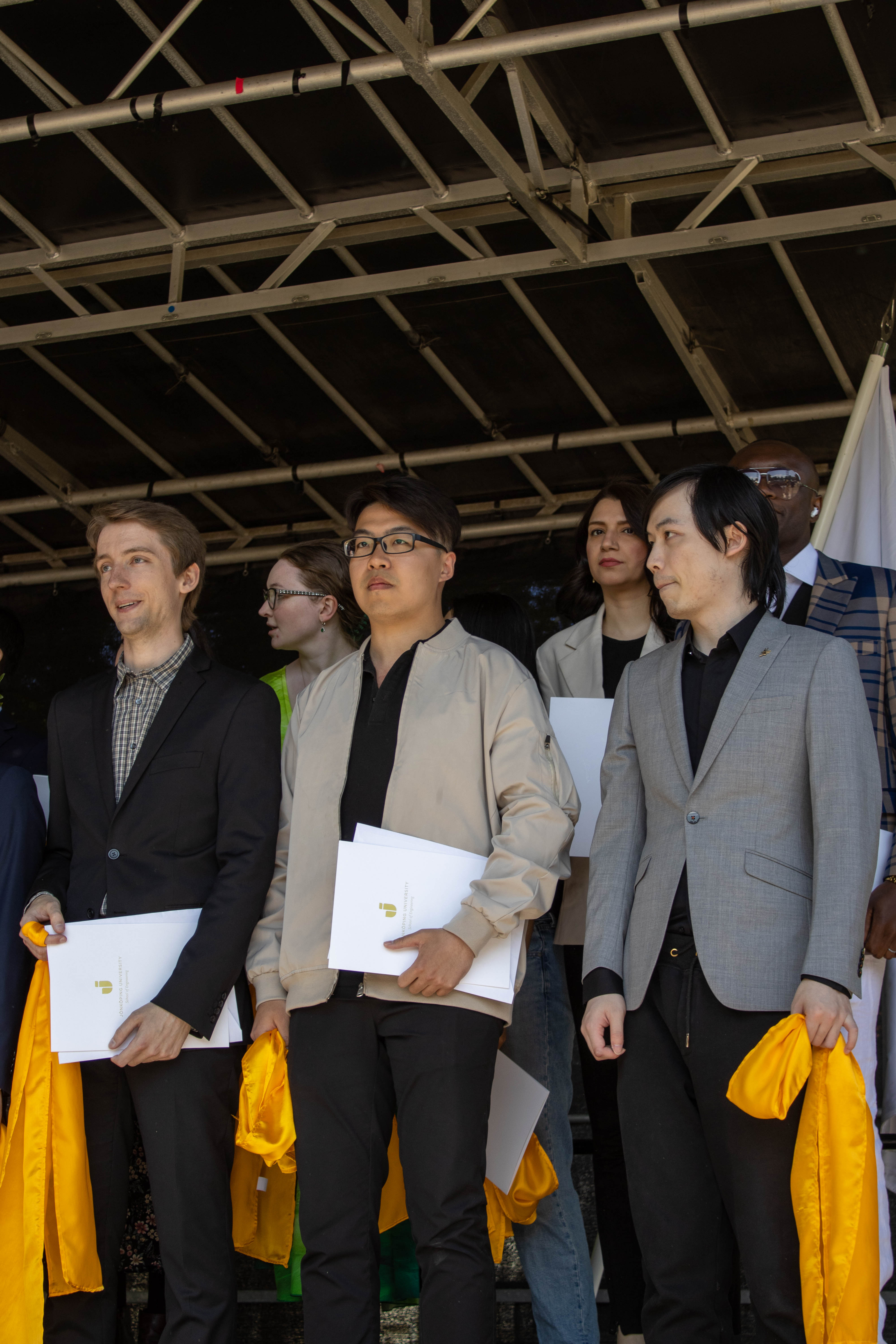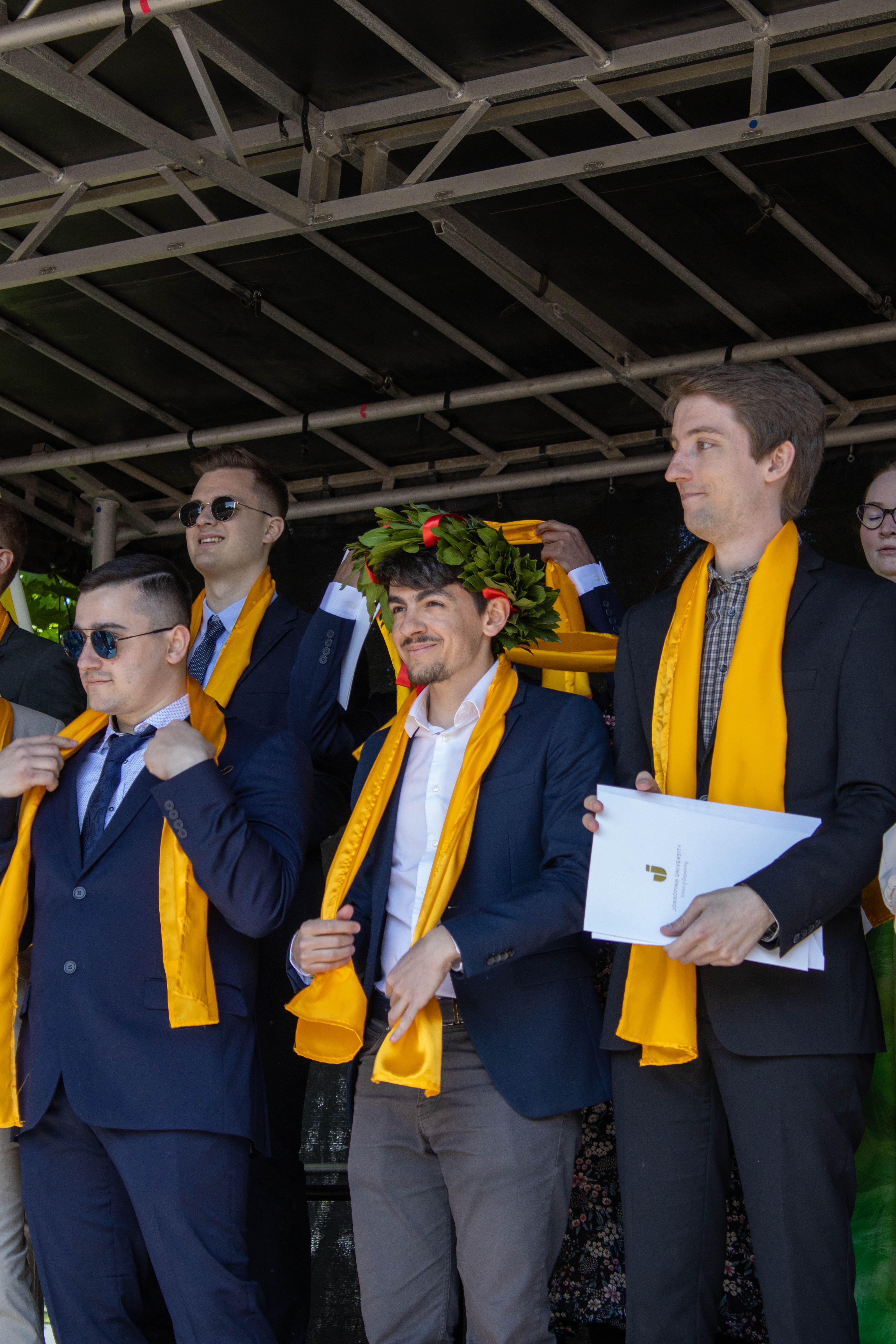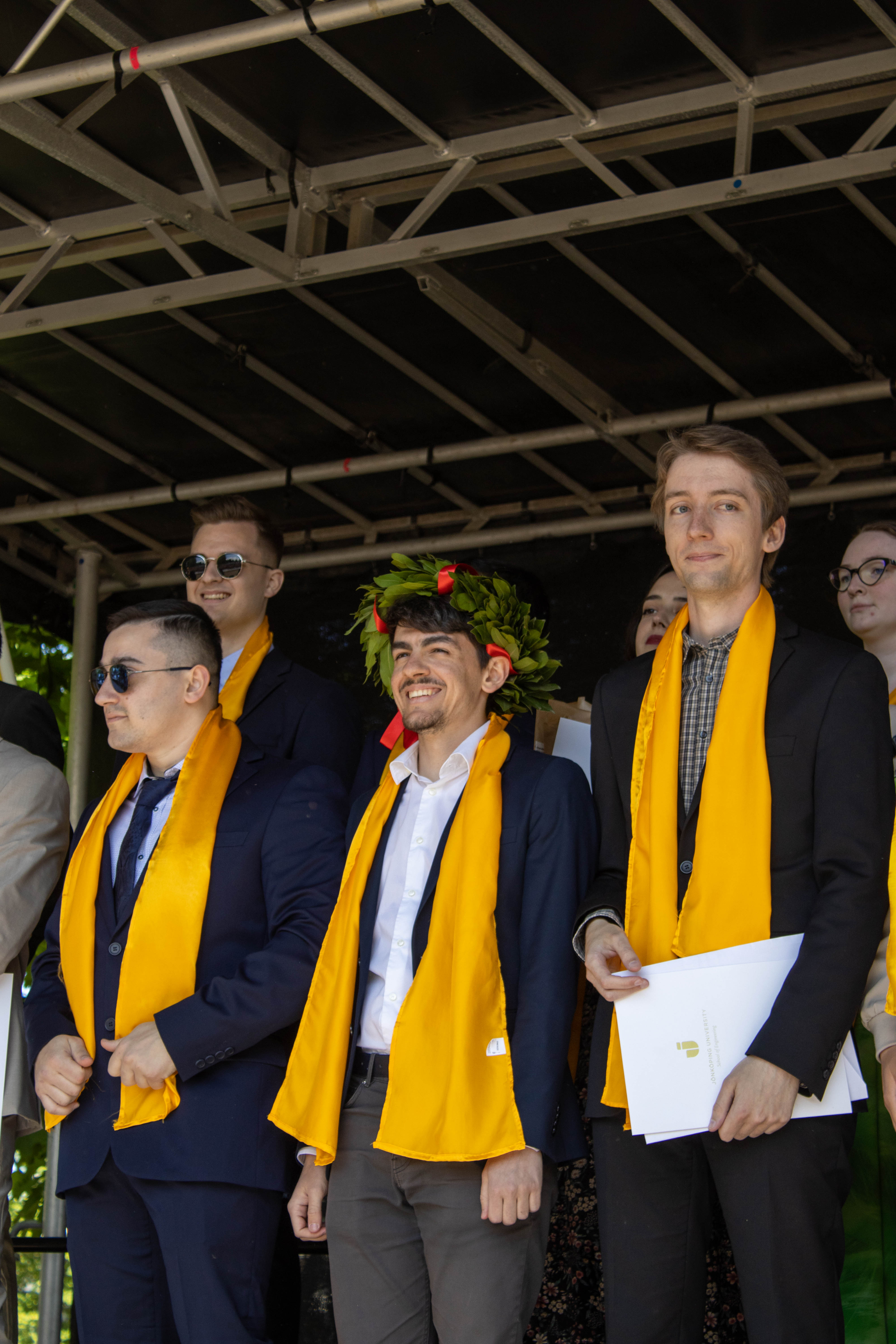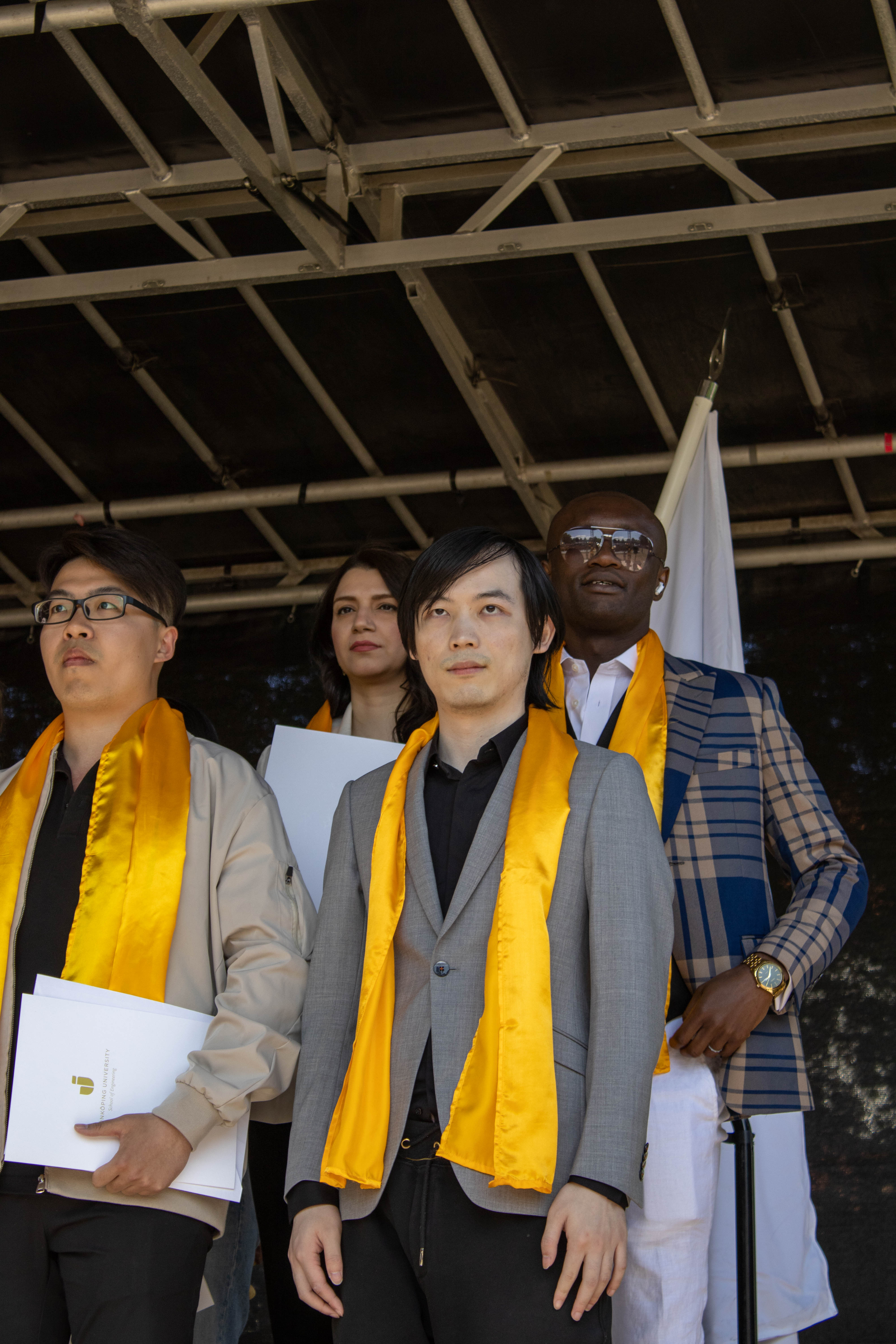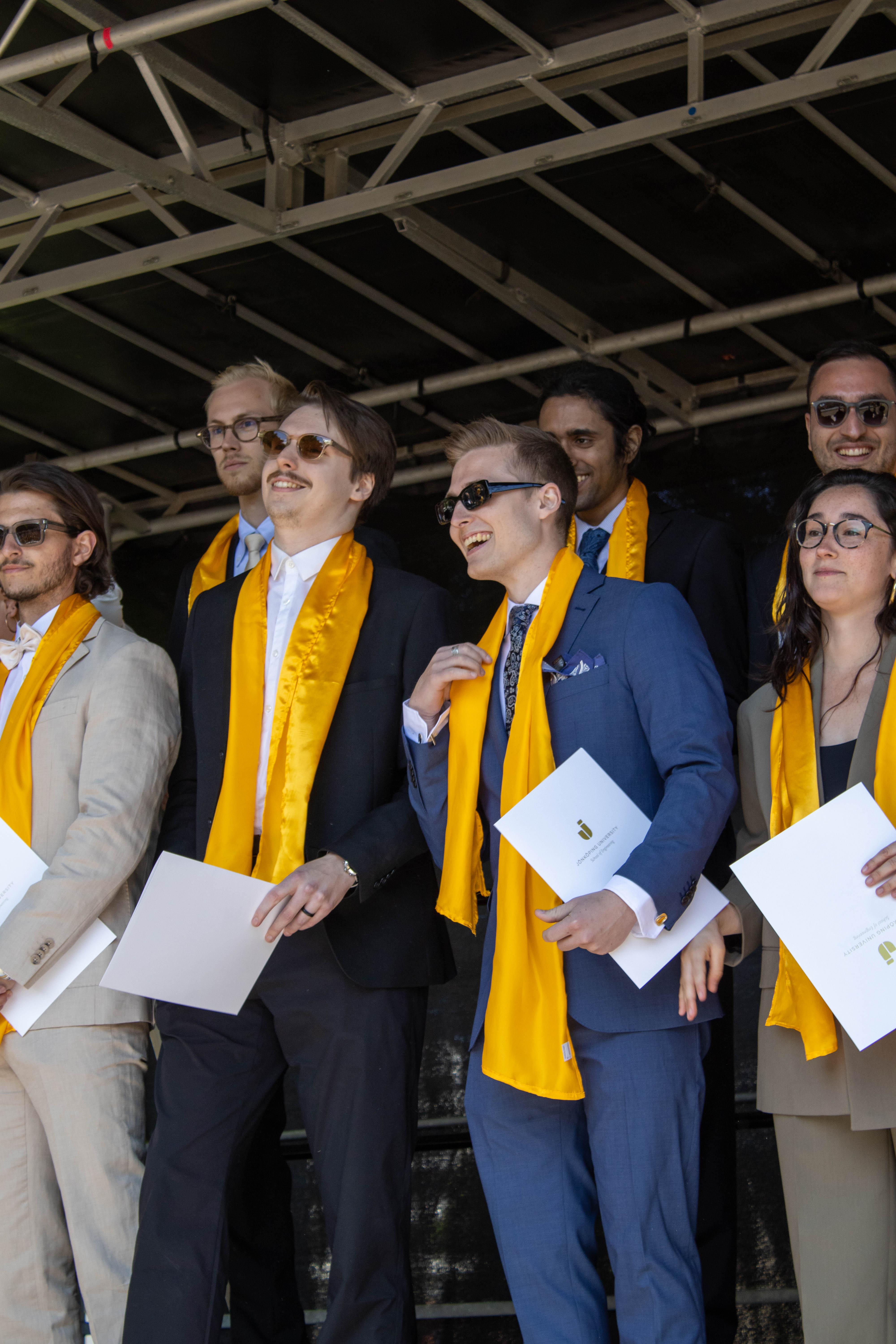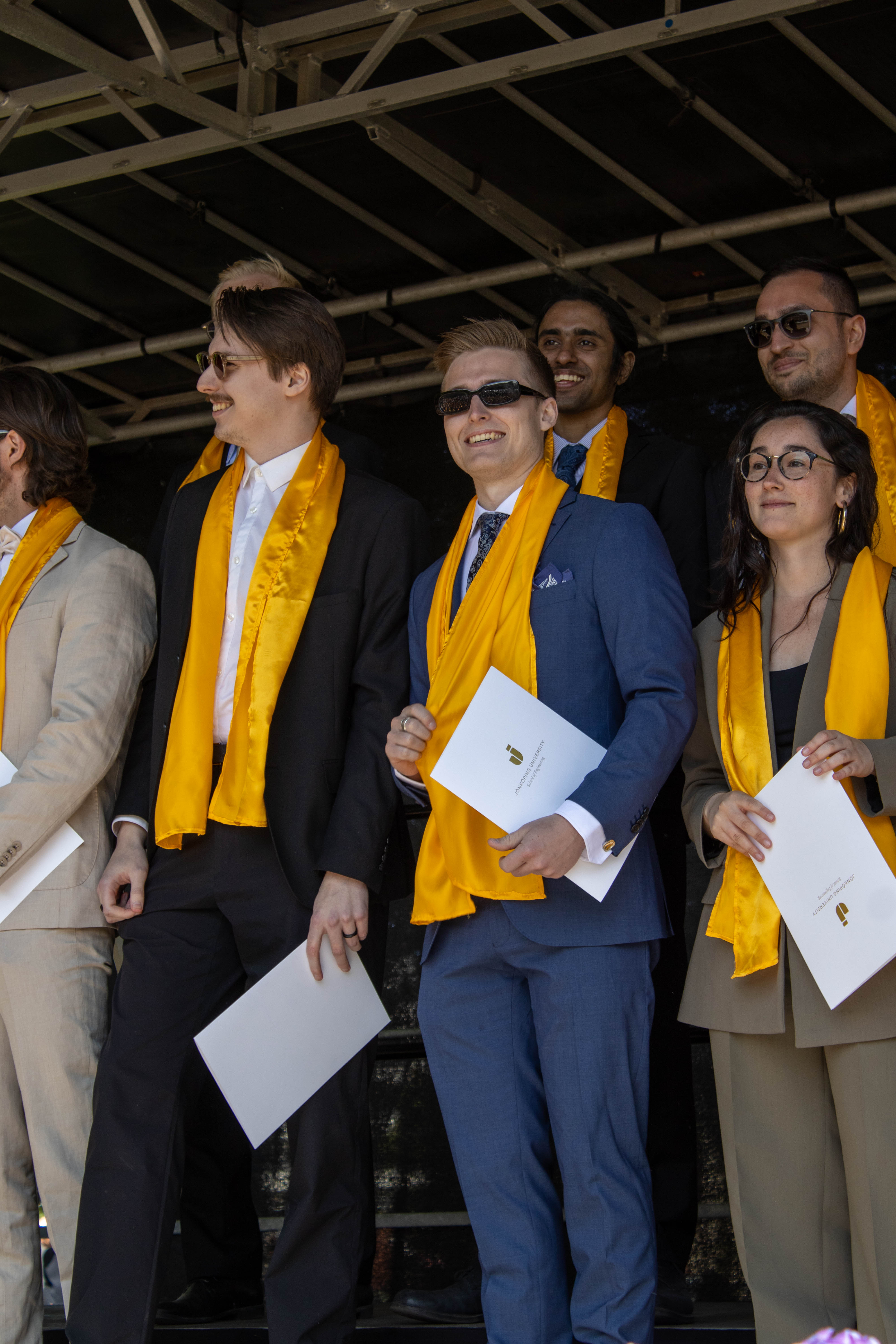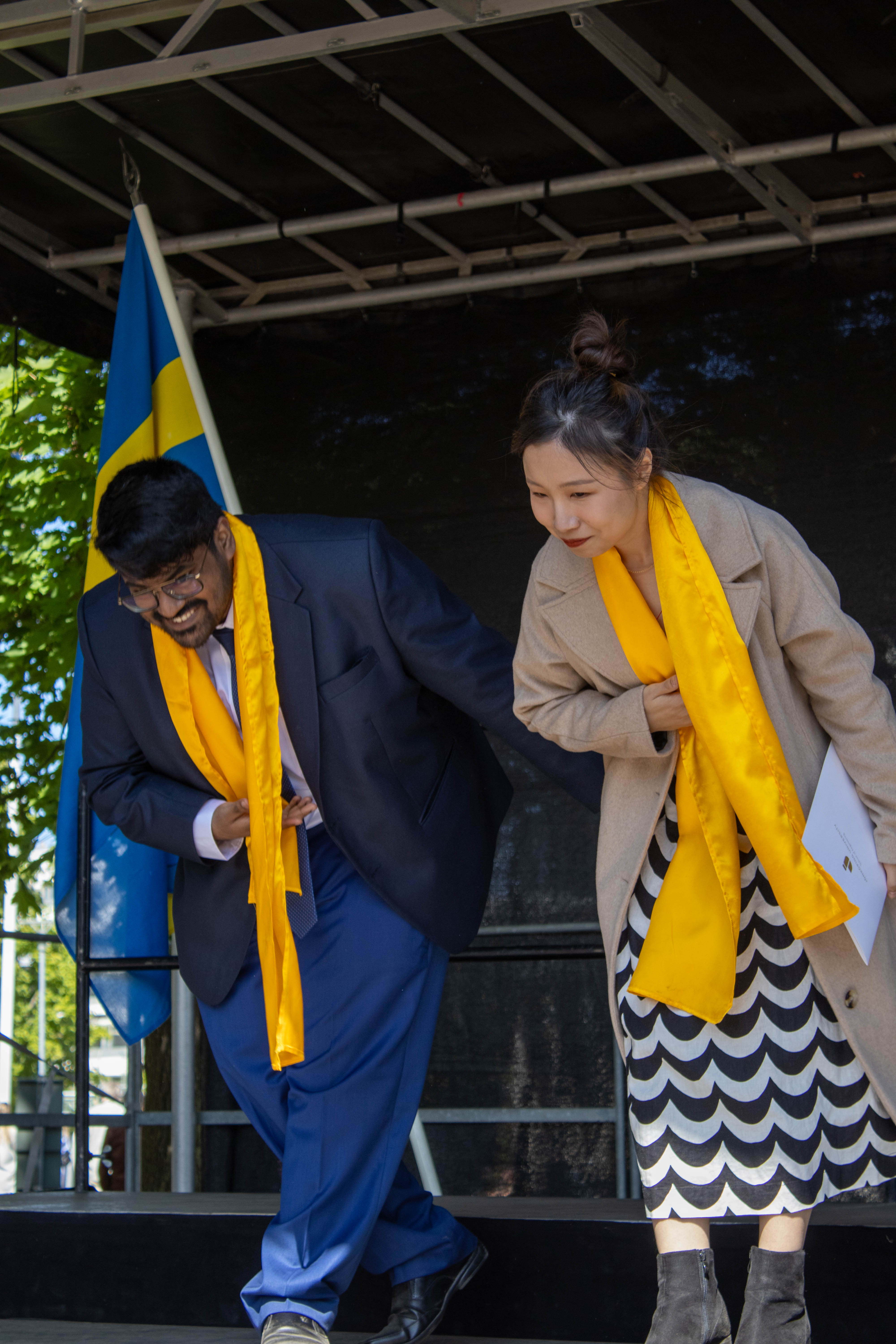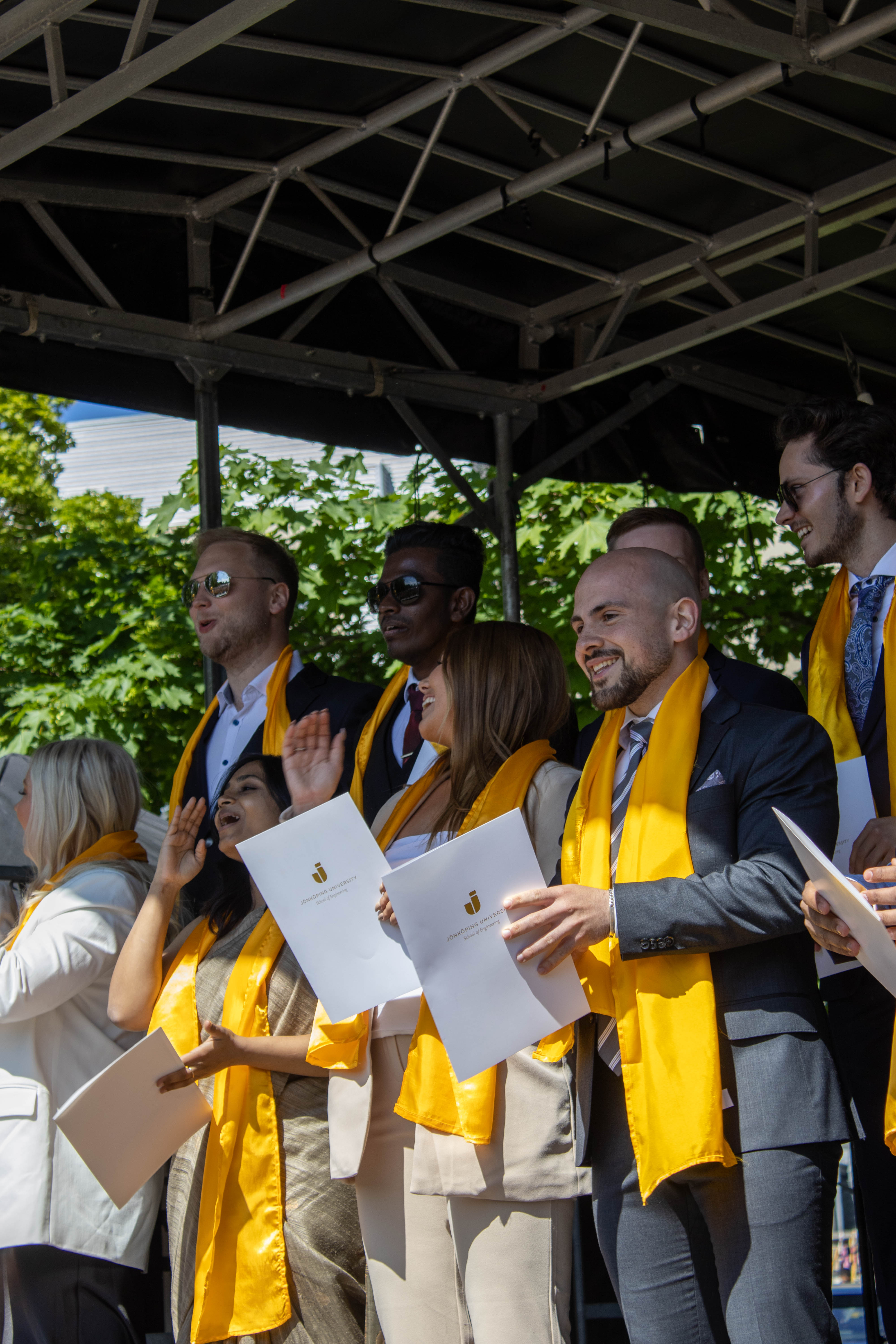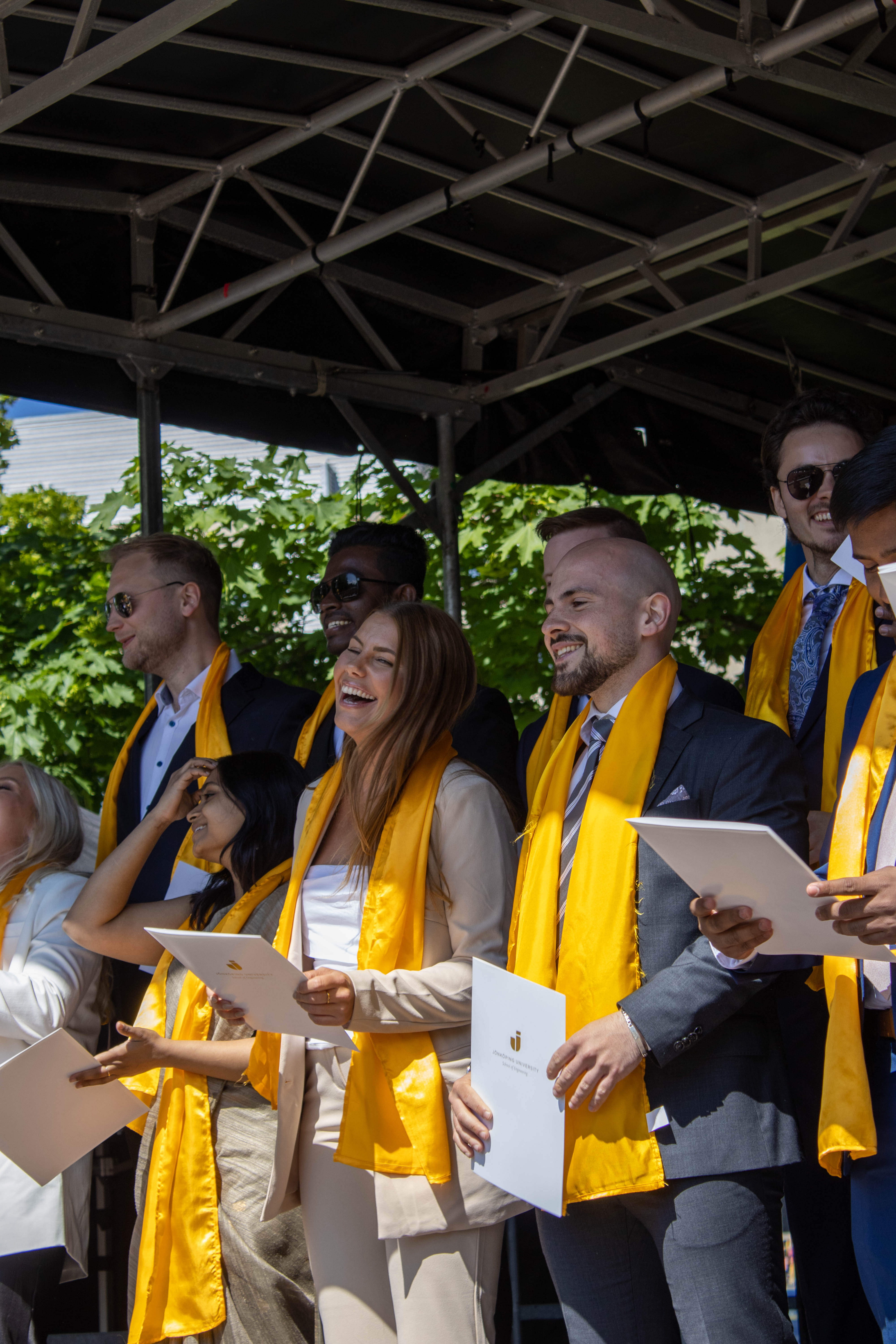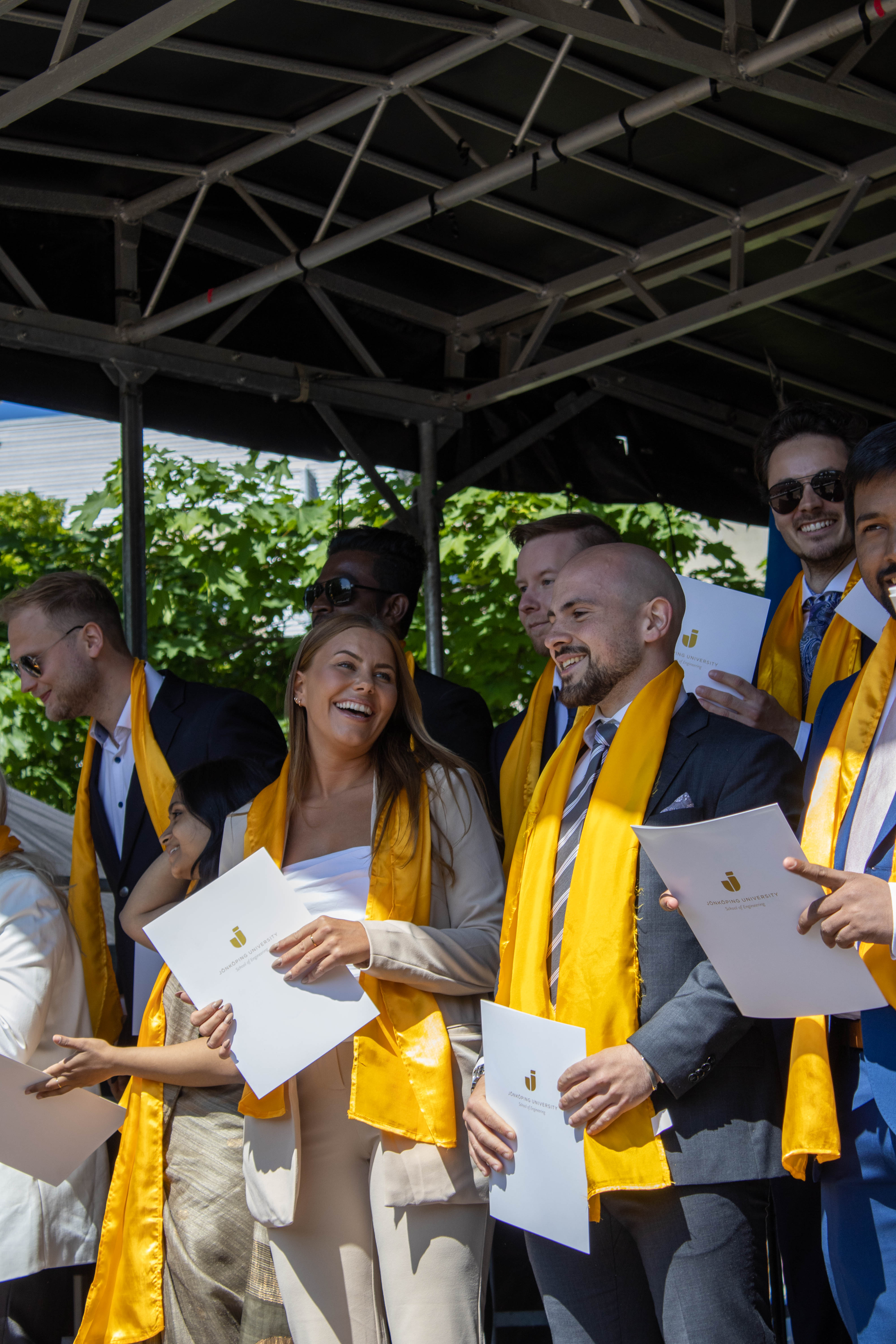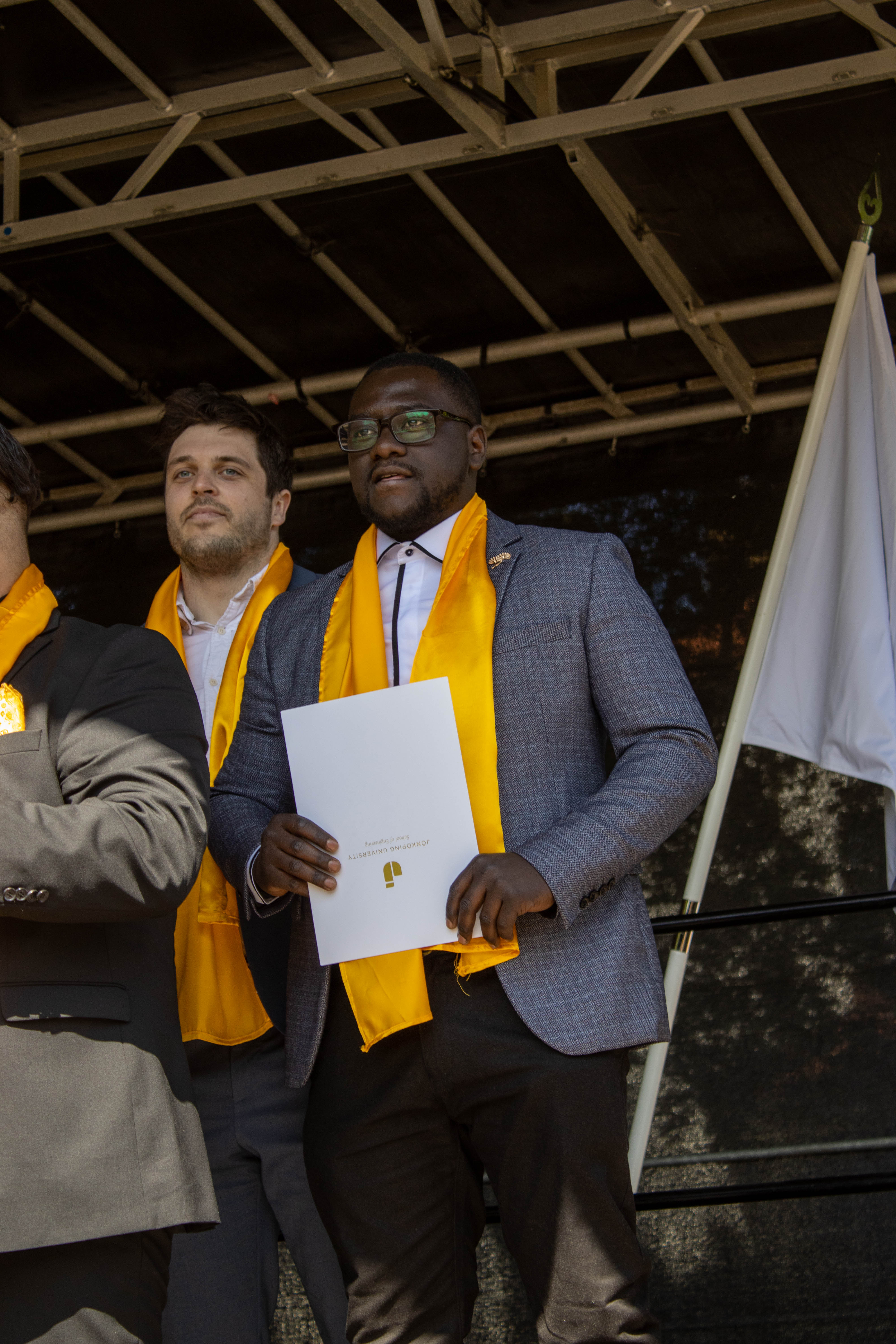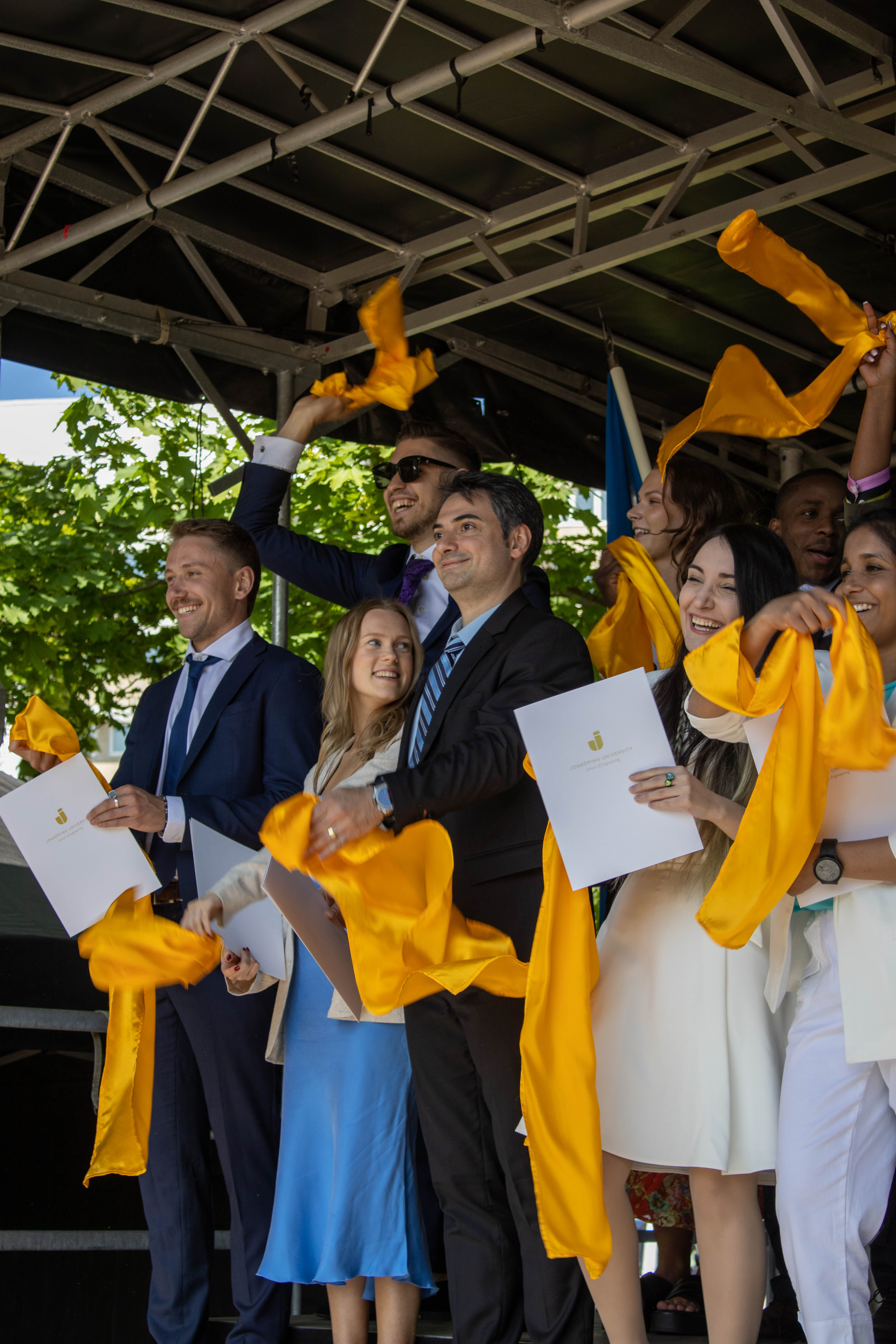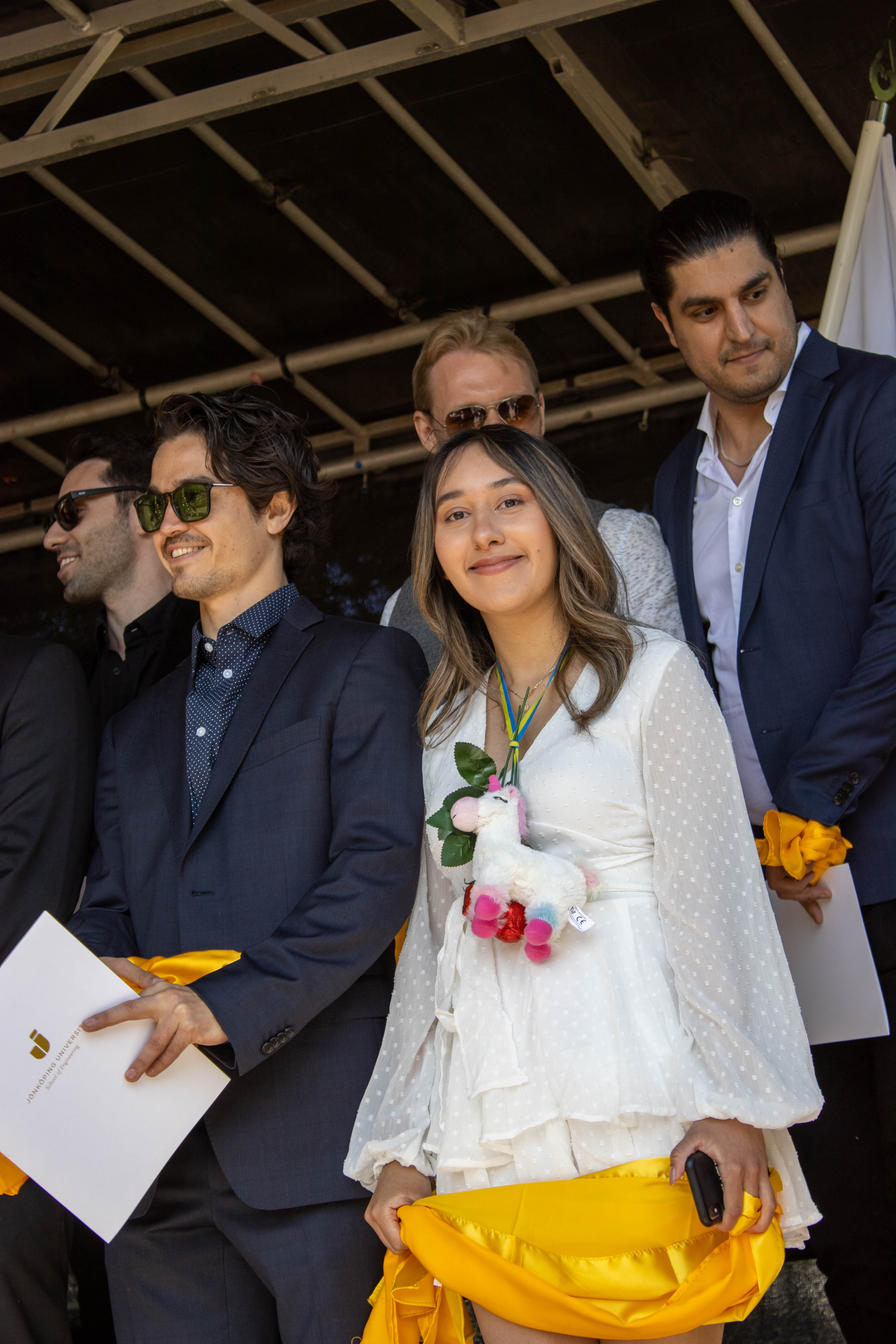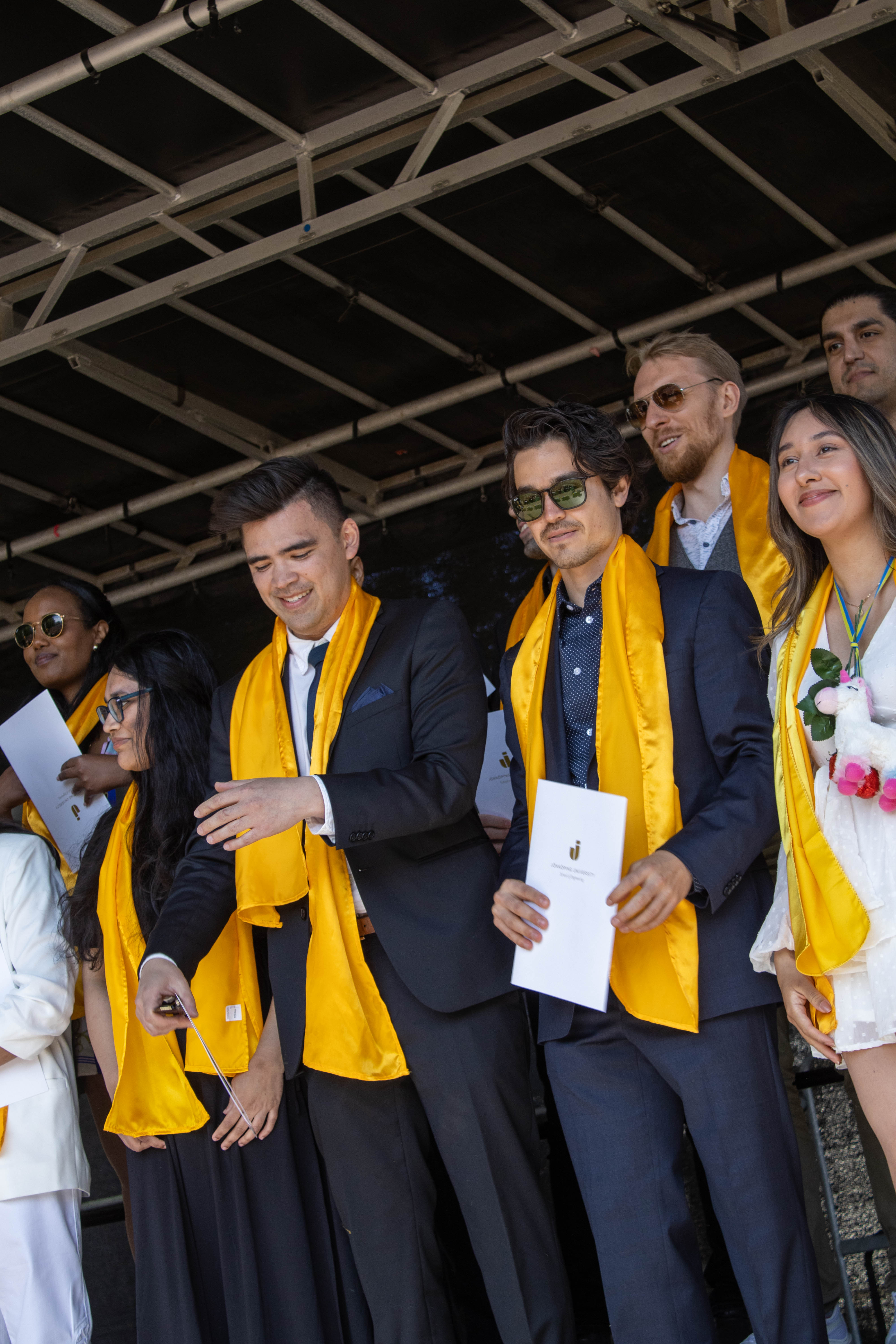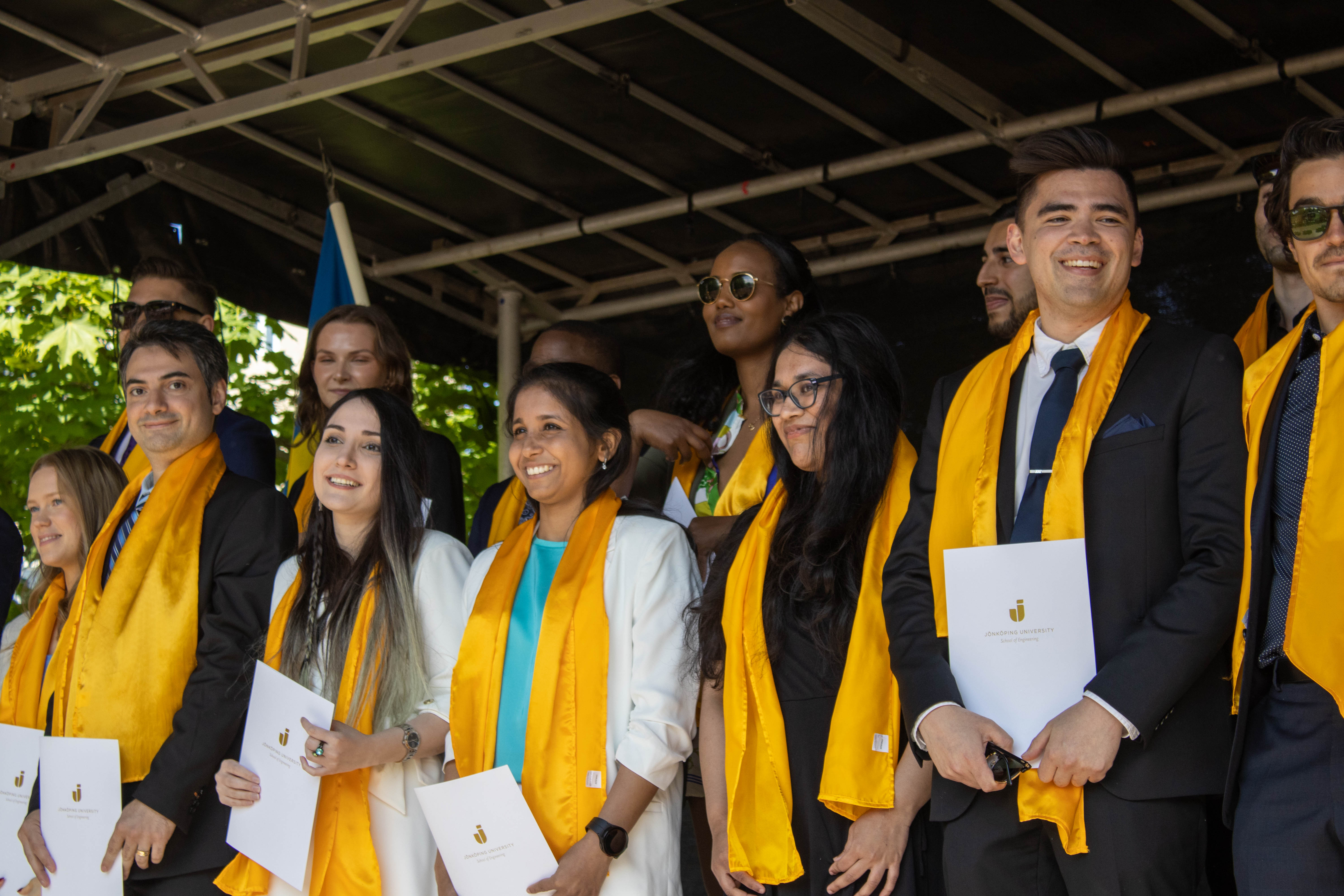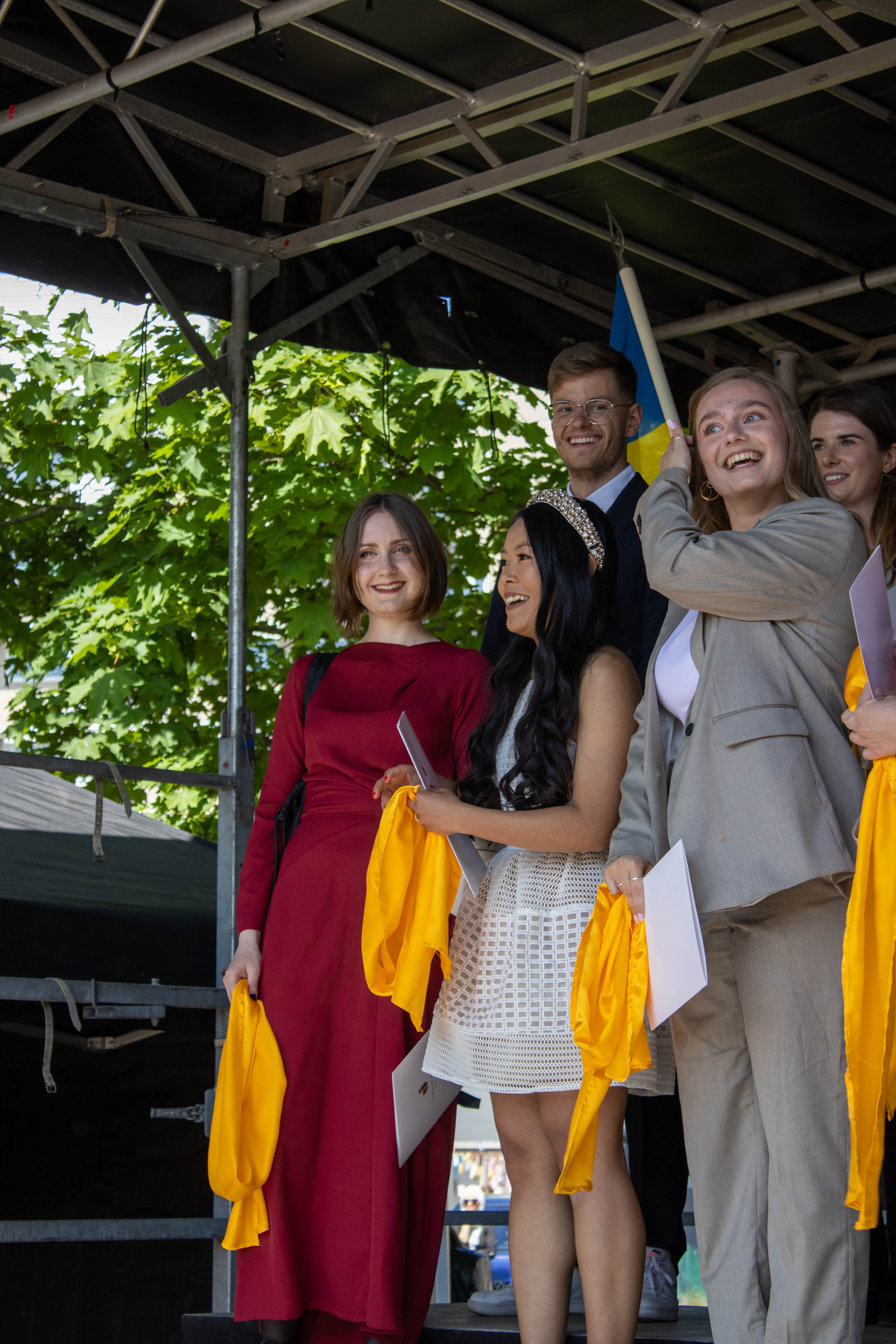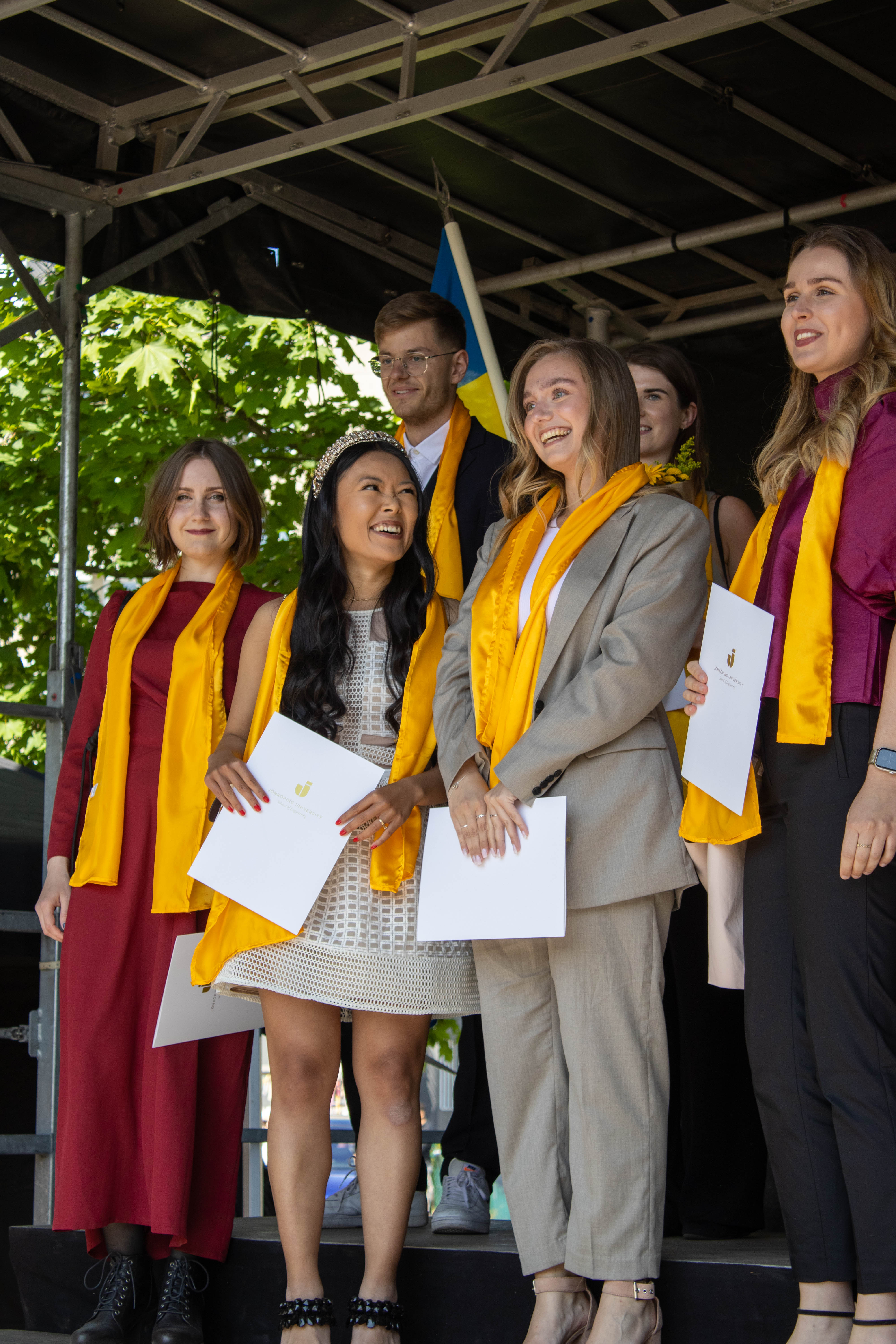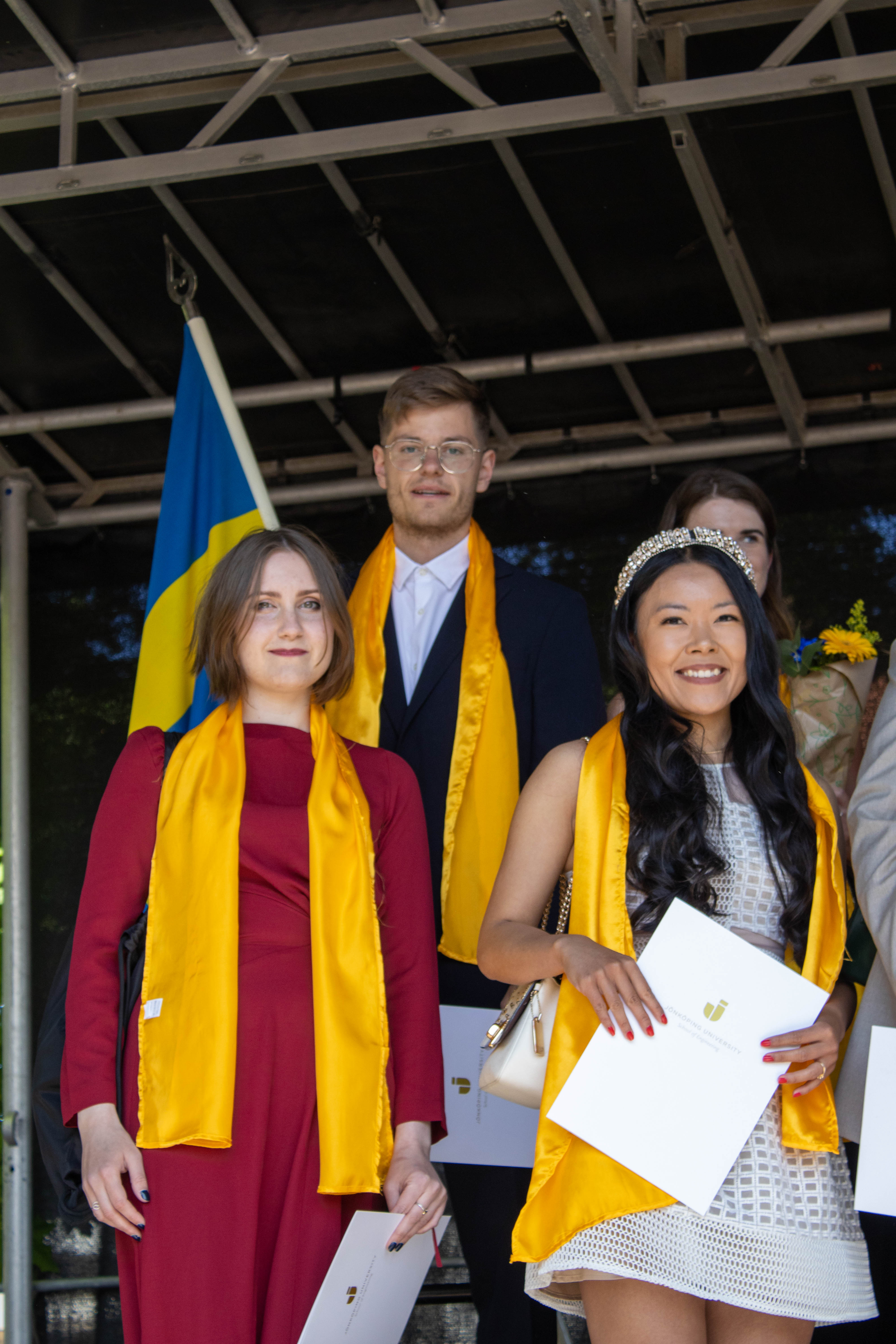 Photo: Lisa Falke Frey & Filippa Bigot
Degree certificate
Once your courses are all registered in Ladok you can apply for you degree certificate.
Join the JTH alumni network
Join the JTH alumni network by adding School of Engineering, Jönköping University

External link, opens in new window. in your education section on LinkedIn.
If you have questions regarding the graduation day, please contact lisabeth.sundstrom@ju.se
Photograph
If you wish to buy a photograph from a previous graduation day, contact Kindboms Fotoateljé.