Maintenance work - disruptions
IT-services may perform maintenance work on the IT infrastructure every Friday between 17.00 and 18.00 and one Sunday every month between 08.00 and 17.00. See schedule for Sundays below.
This implies that disruptions may occur and that programs/files on the network may be unavailable at this time.
2023:
22/1, 19/2, 19/3, 16/4, 14/5, 18/6, 16/7, 13/8, 17/9, 15/10, 19/11, 17/12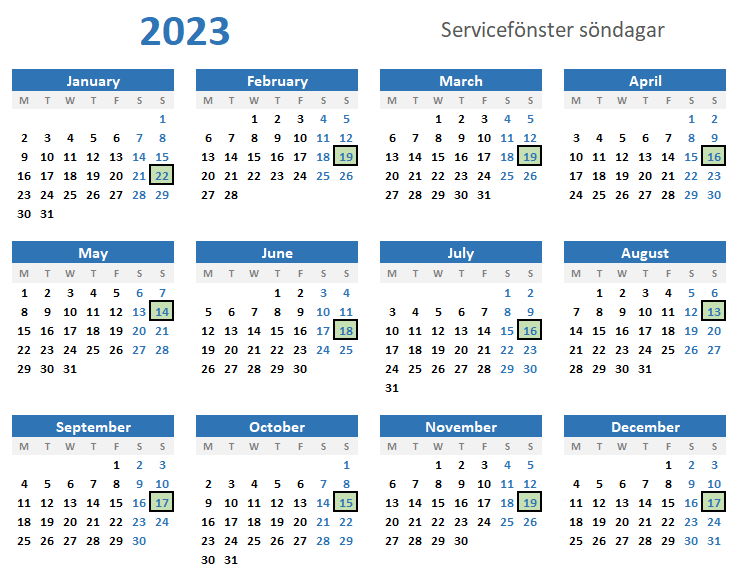 2024:
21/1, 18/2, 17/3, 14/4, 19/5, 16/6, 14/7, 18/8, 15/9, 13/10, 17/11, 22/12