Cutting-edge research within cast materials and components
Jönköping University is amongst the world's top research institutions for cast materials and foundry technology, and now the university starts a new project in collaboration with several global companies in the region of Jönköping. The participating companies are Volvo, Husqvarna Group, Fagerhult, Kongsberg, Comptech, Fueltech, Stena Aluminium and Ahlins i Habo.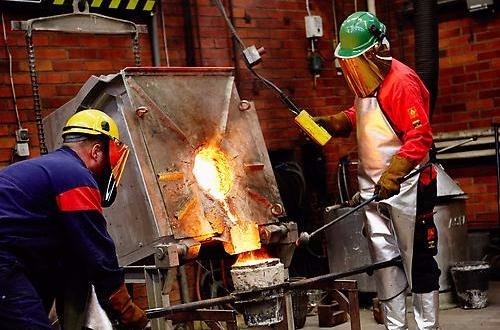 Six years ago, the research profile CompCAST was started at the School of Engineering at Jönköping University. The research of the profile has focused on how the casting process influences the characteristics of a material and modelling for improved component design. With a contribution of 18 MSEK from the Swedish Knowledge Foundation and in cooperation with the industry, the work now continues through the new three-year project CompCAST Plus.
Through the improved ability to describe the characteristics of a component, developed within CompCAST, the new project will increase the possibilities to predict crack formation caused by fatigue already in the design process.
"The demands for lighter components are continuously growing, for example in the automotive industry to enable the transition towards electric cars, or for tools and telecom products to weigh less. Lighter components increase the significance of using the right material and design. In a lighter component, the load on the material is always higher, which makes it even more important to predict the lifespan of the component, since this has an impact on warranty costs and the need for spare parts," says Anders Jarfors, professor in materials and manufacturing at the School of Engineering.
Today, fatigue is the most common limitation for the use of cast components, and in the project fatigue will be studied both at room temperature and at elevated temperatures to develop new methodology for the modelling. The work is conducted in co-production with the companies.
"How to predict the component lifespan through process modelling and design is crucial knowledge for both the foundries and the end-users," says Anders Jarfors.
Facts about research and development within materials and manufacturing at Jönköping University
In the university's casting research, knowledge about the relation between the characteristics of a material and the manufacturing process is developed to better understand the interplay between process, component geometry and defect generation. Based on this, researchers can use modelling and simulation to investigate phenomena when it is difficult or even impossible to conduct physical experiments.
The university's education within this field is at the forefront, through the close connection to the cutting-edge research but also through the flexible forms of teaching. For example, Jönköping University offers the programme Materials and Manufacturing, which is given online and is relevant to for example professionals within the field.
Both research and education is conducted in close collaboration with the industry.