Improving the properties of ductile iron components
In a new PhD thesis from the School of Engineering, Jönköping University, Keivan Amiri Kasvayee investigates the effect of microstructural variation on the mechanical properties and deformation behaviour of ductile iron.
"Understanding this process is crucial for designing and manufacturing more durable products."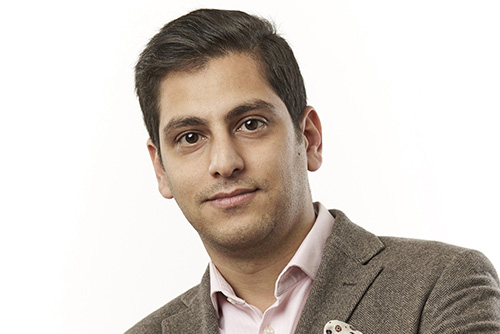 Ductile iron is the second most frequently used cast material in the world. In the design process of a ductile iron cast component, one of the most critical concerns is whether the local properties of the component are sufficient to withstand the local loading conditions.
"When casting ductile iron you might end up with different properties in different parts of the component, depending on the casting process and the component's geometries. In my thesis, I have investigated the relationship between the three aspects of the microstructure, mechanical properties and deformation behaviour under monotonic and cyclic loading. The investigations were performed both in macro and micro-scale.", says Keivan Amiri Kasvayee.
The experimental and computational investigations presented is an attempt to provide the guidelines necessary for producing cast components with higher stiffness and lower weight, thus enhancing the sustainability of products.
"Considering the global mass production of ductile iron, every small improvement can be of great importance."
Keivan Amiri Kasvayee successfully defended his thesis "On the deformation behavior and cracking of ductile iron; effect of microstructure" at the School of Engineering, Jönköping University, on Friday 8th September. 
Link to thesis

External link, opens in new window.