New research project on ownership dynamics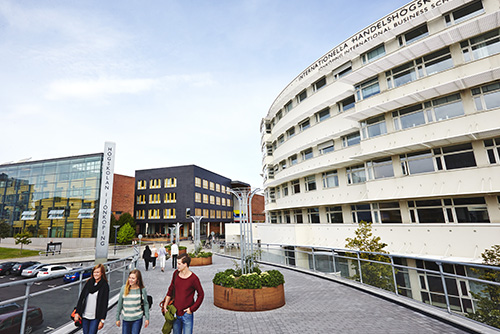 What causes ownership changes in closely held companies with a limited number of sharholders? How is the company's development and survival affected by changes in the ownership circle?
Kajsa Haag and Massimo Baú at Jönköping International Business School, together with Hanna Almlöf at Linköping University, will find out in a new research project at the CeFEO research centre.
The researchers have received a 2.5 million SEK grant from Jan Wallander and Tom Hedelius Foundation / Tore Browaldh Foundation to work on the project for three years, starting in January 2018.
A clear majority of all Swedish companies are closely held with a limited number of shareholders. These firms are mainly single owned, partner-owned or family businesses with the common feature that the owners have a large influence over management and daily business operations. The success of such owner-managed businesses largely depends on a well-functioning collaboration between the shareholders. This makes the businesses sensitive to any disruption in the balance of power between owners or entry of new owners.
By studying the causes, effects and regulations of ownership dynamics from both business and legal perspectives, the project will increase knowledge about how ownership changes affect the development and survival of companies.
The team will investigate what causes ownership change, such as conflicts, deaths, divorce or sales, who takes over the shares and how the change affects the company. With increased knowledge of ownership dynamics in owner-managed joint stock companies, they can evaluate whether legislation makes it easier for shareholders or if there is a need for changes in the regulatory framework.