Improved accessibility increases regional development
On 29 September, Therese Norman defended her doctoral thesis on how improved accessibility to transportation services, human capital and jobs can affect regional development.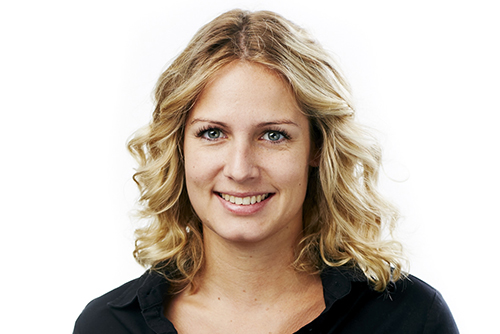 This thesis in Economics concerns how improvements in transport systems and access to human capital, labour and the market will affect regional development in terms of, for example, reduced unemployment and business growth.
Two out of four chapters in the thesis focus on the wholesale trade sector. With the growth of the Internet, many people thought that wholesalers would more or less disappear from the economy, as their role as an intermediary between the retail and manufacturing industries would no longer be needed.
"Despite the advancement of the Internet, there are parts of the wholesale sector that have grown considerably over the last 25 years in specific locations across the country. One explanation for this is better access to highly educated and skilled employees, which means that wholesalers can acquire new knowledge and technology offered by the internet and implement it into their service functions. That way, not only do they survive, but they thrive", says Therese Norman.
Her results also show that improvements in transport systems lead to reduced unemployment.
"However, the effect decreases for people with higher education", Therese Norman explains. "The higher the education, the less improvements in the transport system will affect if a person is unemployed or not."
In the future, knowledge from Therese Norman's research can be used when regions want to quantify the benefits of, for example, transport investments.
"At present, the impact on unemployment or new entrepreneurship is not included when doing these calculations, but my results can be a complement when regions assess costs and benefits for investments in transport systems. This research can lead to more efficient tax use and contribute to investments that creates jobs and reduces frictions in the market economy, says Therese Norman.
Therese Norman successfully defended her doctoral thesis "Transport accessibility, wholesale trade and spatial development" on Friday 29 September at Jönköping International Business School, Jönköping University.
Link to thesis

External link, opens in new window.