JU researchers advance in the innovation competition "From exclusion to internet"
Sofi Fristedt, School of Health and Welfare and Ulli Samuelsson, School of Education and Communication, are together with Stockholm based company Ampd AB one of 21 projects which have advanced in the The Swedish Post and Telecom Authority (Post- and - telestyrelsen or PTS) innovation comptetition "From exclusion to internet" ("Från utanför till internet").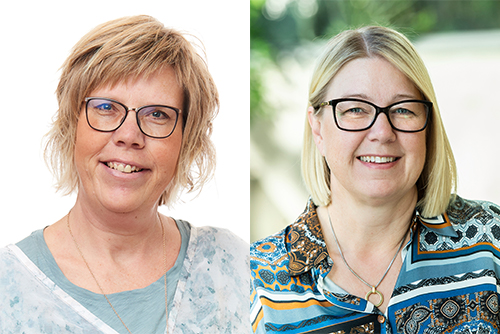 The purpose of the competition is to find solutions which able more people to use the benefits of digitization. The advancement means that the project group now recieves 100 000 SEK to conduct a pre-study during 11 weeks, which in the next step will be evaluated by an expert council.

"Elderly peoples' challenges with digital technology is a research area which we have both spent several years within. Advancing in the competition gives us the opportunity to use our research in cooperation with the skillfull team at Ampd AB. In this pre-study phase, we can take one step further towards developing a product which can lower the barrier for elderly people and make a larger group start using smartphones and tablets", says Ulli Samuelsson.
A number of winners will after the competition is complete, recieve up to 2 million SEK to carry out their projects.
Want to know more about the competition? Read more here

External link, opens in new window.. (Note! In Swedish only)