Small changes in pension information have big effect on payment choices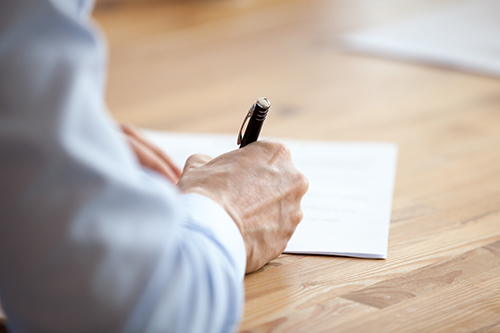 A new research study has shown how small changes in pension information given to workers approaching retirement age impacts not only how they choose to claim their pension, but also produces a knock-on effect in the labour supply for companies. Johannes Hagen, a researcher at Jönköping International Business School (JIBS) at Jönköping University is one of the three co-authors of the paper, published in the highly ranked The Economic Journal (EJ).
Johannes Hagen, member of the Centre for Entrepreneurship and Spatial Economics (CEnSE) at JIBS, has co-written a new paper on the topic of behavioural economics, specifically how the behaviour of those approaching their retirement is affected by the way information is presented to them on the pension application form.
A few months before their 65th birthday, Swedish employees who are part of an occupational pension scheme receive information regarding options for claiming their pension. The default option is 'life annuity'- annual pay-outs that last up until death of the individual – unless a claimant decides to opt out and go for a fixed term payment – a shorter payment period with a higher monthly pay-out. In recent years, fixed-term pay-outs, especially over 5 years, have become increasingly popular among new pensioners.
Johannes Hagen and his colleagues studied the application forms of the pension company KPA, the default management company for Swedish local government employees. In 2008, KPA made a small visual adjustment to the form that they sent out to employees, adding a checkbox option for a fixed-term pay-out over 5 years.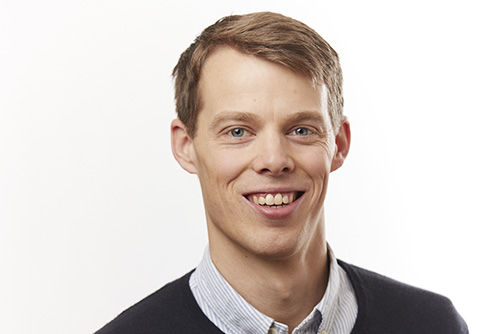 "This fixed-term option was already available, but by adding a checkbox for it, it made it more salient for people. The resulting behaviour was a 30 percentage points increase of those choosing this option, which was quite a surprise. We knew that nudges work, but not the magnitude of the effect."
Johannes Hagen and his colleagues were able to study this effect on retirement age choices again when KPA changed their application form once more in 2011. This time the 5-year fixed term payment was replaced with a 'middle ground' checkbox option of a 10-year fixed term payment choice. Again, the uptake of this option, increased by around 30 percentage points, while the proportion choosing the 5-year pay-out decreased by the same magnitude.
"Many people don't really think about what kind of pension payment they want when they retire. People are biased to options that are salient and effortless and may not think carefully about the long-term consequences of their choices", says Johannes Hagen.
Johannes Hagen hopes that this research paper will contribute to the understanding of behaviour effects from nudging people towards certain choices, and the thinking behind the way these choices are presented in pensions information.
"It's important for us to study the effects of these nudges, because cashing out pensions may or may not be in the best interest of these individuals depending on for example their other income sources or health status," explains Johannes Hagen.
"Ideally, pension information would include a default option that is in the best interest of most participants. Most experts argue that for pensions this option is life annuity. The government also has an interest in making sure pensioners do not outlive their resources too early, which is a risk with fixed-term pay-outs," he continues.
It is also in the interest of the government to prolong people's working lives. A 'nudge' towards short-term payments may counteract this policy objective by encouraging those that might have worked for a bit longer to go down in hours and claim partial pension or retire completely. In fact, the researchers found that the 5-year nudge induced some individuals to substitute labour income with pension income in the years following their 65th birthday.
"Apart from well-designed default options, digital tools that collect and visualize information on different pensions help people consider their overall income situation when making pay-out choices. Coherent regulation and choice architecture across pension plans would also be important factors," concludes Johannes Hagen.

Mer information
Johannes Hagen is an Assistant Professor of Economics at Jönköping International Business School, and a member of the Centre for Entrepreneurship and Spatial Economics (CEnSE). He conducts research within the area of public economics with a focus on retirement and pensions. This paper is part of his research agenda on pay out decisions in Sweden.
Assistant Professor Economics

Jönköping International Business School
The Economic Journal
Is a peer-reviewed academic journal of economics produced by the Royal Economic Society (RES). First published in 1891, The Economic Journal (EJ) is one of the founding journals of economics and has a worldwide reputation for excellence in its field. The EJ publishes papers from all areas of economics and has eight issues a year.