Sustainability vital topic for media industries
Last week, media management scholars, media industry practitioners and policymakers from around the world gathered both online and in person at Jönköping International Business School, Jönköping University, to discuss sustainability and media industries at this year's emma conference.
"Sustainability is beginning to take centre stage in our conversations. Scholars are saying that we really need to take this seriously and do more research about it," says conference organiser Joaquin Cestino.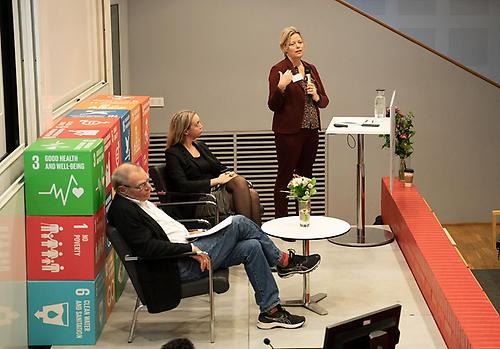 The annual conference of the European Media Management Association (emma) took place on 27-29 October at Jönköping International Business School (JIBS). Hosted by the Media, Management and Transformation Centre (MMTC), the conference had a physical and digital hybrid format. It was attended by 160 scholars from approximately 29 countries, 90 of whom attended in person at JIBS.
The theme of the conference was 'Media Management and Sustainability', a topic that got a big response from researchers who submitted research papers on a variety of sustainability issues from economic, societal, and environmental perspectives. Over the three days a total of 97 different papers were presented in a series of 24 separate parallel sessions.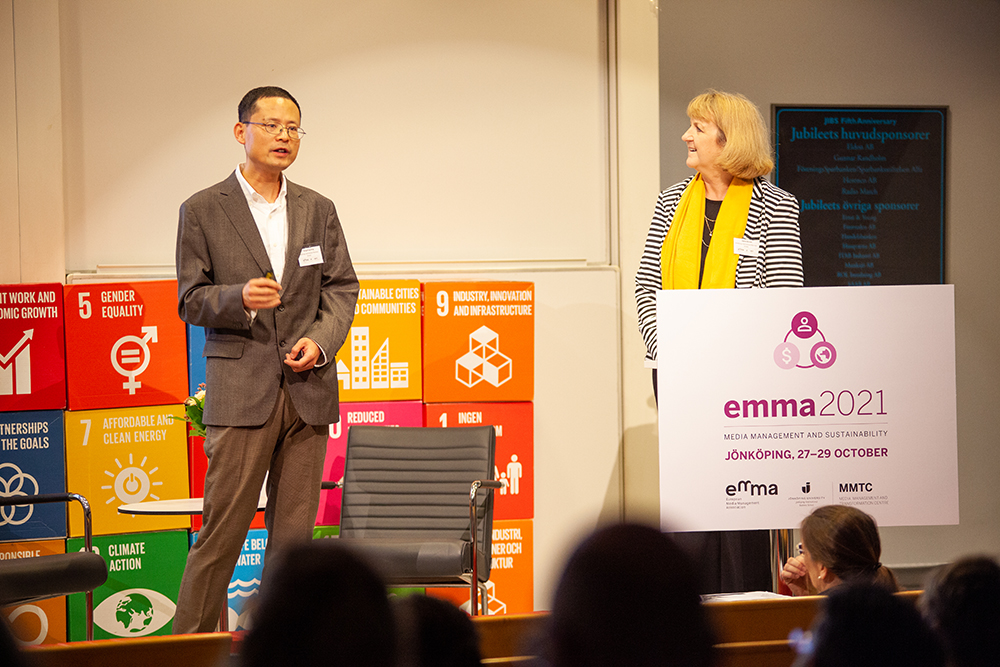 Lotta Edling, Editorial Director at Bonnier News was at the conference to take part in a plenary session on the sustainability challenges faced by the media industry.
"If you don't have a sustainability agenda both for journalism, your papers and for yourself as a corporate company, you lose credibility because this is such a worldwide movement, and you need to be able to relate to it. I think it's great that we are talking about sustainability in the media industry. It's about climate journalism of course, but it's also much more. It's a question of sustainable finances, sustainable business models and so on, so I think this [conference] is a great initiative."
Also at the conference was Amalie Kestler, National Editor at Politiken, the leading daily newspaper in Denmark. She remarked on the interesting variety of sustainability-related research papers that were presented at the conference.
"I had discussions with people here about gamification, which is an issue that I really don't meet in my job. That was interesting. I think this is an inspiring place, bringing so many parts of the industry together and learning about each other's fields."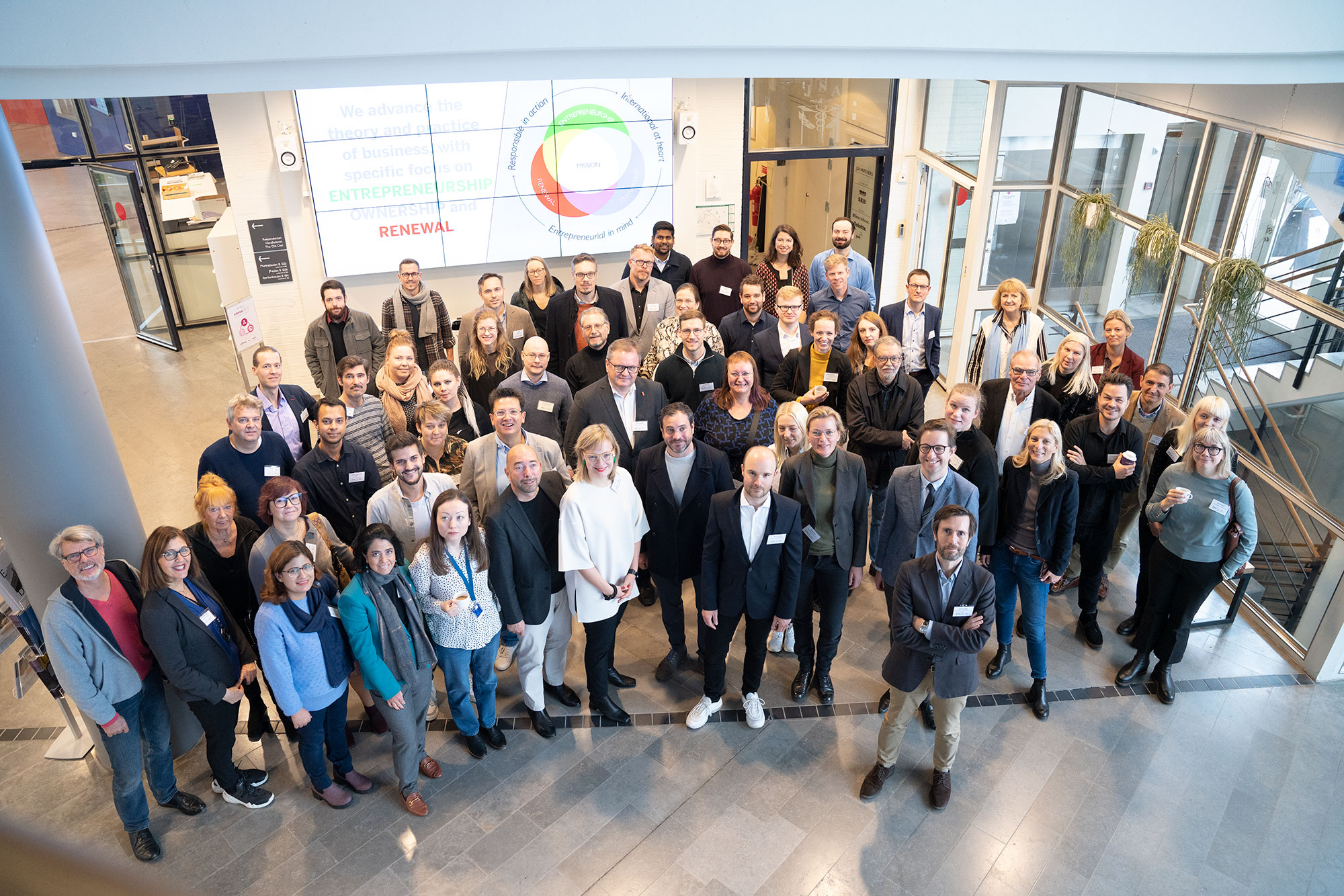 Media Management research
The field of media management is interdisciplinary by its nature. It embraces both communication and cultural studies, and business and management studies to look at the market dynamics, innovations and strategic responses in the media and other industries.
Media management – important and necessary
Ulrike Rohn, President of emma, pointed out that good media management is fundamental to sustainability.
"Media firms are different because at the core of their business is the central role they play for society, and the sustainability of society. But they can only do that if they are economically sustainable, and for that they need good management."
One of the keynote speakers at the conference was eminent scholar Professor Eli Noam from Columbia University, New York, who talked about the challenges facing media management researchers.
"The world is full of media change, and it needs help. The future of media management research is bright, but we need to keep up to date. There are new media players… media is something different now and so we need to make sure we are incorporating these changes into the media management field."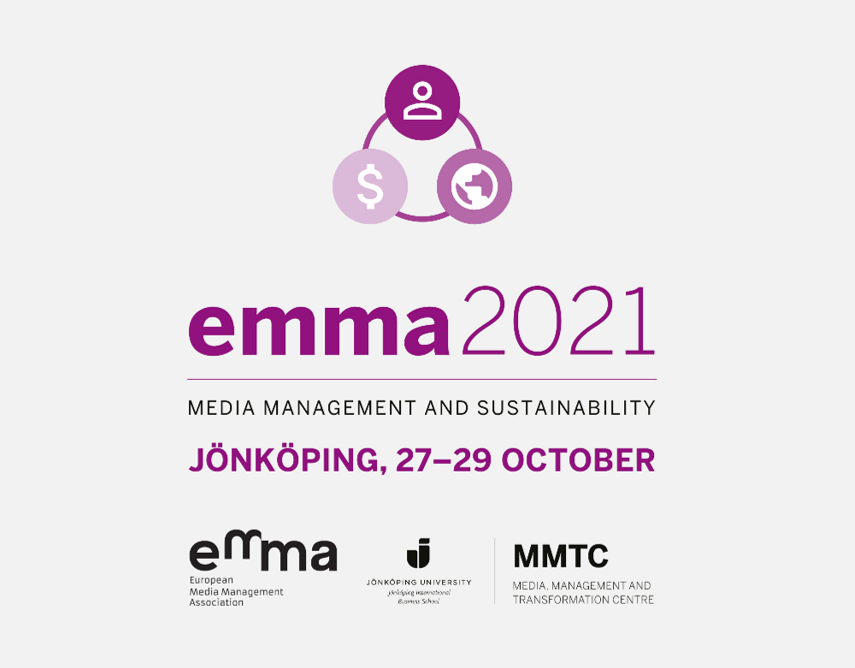 For more information about this year's emma conference, please contact Joaquin Cestino +46 723 639 540
Find out more about emma

External link, opens in new window..
Find out more about MMTC.