9.6 Million SEK to the School of Health and Welfare
The Research Council for Health, Working Life and Welfare, Forte, has in granted funding of SEK 9.6 million for two projects at the School of Health and Welfare, Jönköping University.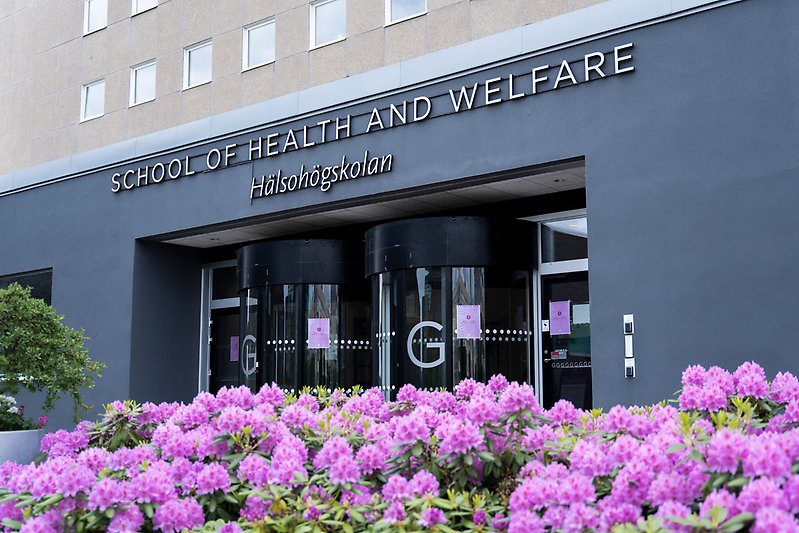 The project "Housing support - a way to go from dependent on support to living an independent life? A pluralistic study of housing support from the perspective of users, relatives, housing supporters and social services" with Monika Wilinska, assistant professor in Welfare and Social Sciences, as project manager has been granted SEK 5.4 million. The project will explore housing support for people with mental disabilities who have their own housing. The purpose is to examine how housing support can be a significant help in increasing an independent life for these people.
The researchers will study it from the perspective of users, relatives, housing supporters and the social services. Above all, the project will give a voice to users, as their experiences are crucial for understanding how housing support responds to their needs and what functions it fulfills in their lives.
"What is also exciting about the project is that it has been planned and designed in collaboration with an active reference group. The project's reference group consists of people with mental disabilities with experience of housing support, housing supporters, development assistance officers and unit heads from the social services as well as representatives from psychiatriac care. An important link in this has also been a well-established collaboration with all municipalities in Jönköping County through a strong joint R&D organization," says Monika Wilinska.
"Urgent need for new knowledge"
The second project, "Welfare @ Home - Challenges with welfare technology for older social service recipients and their home care service staff" with Sofi Fristedt, associate professor and director of Jönköping Academy, as project manager has been granted SEK 4.2 million.
The project's starting point is that the implementation of welfare technology - i.e digital technology that contributes to increased quality of life for older people and people with disabilities - is largely developed and introduced without involving those who primarily use it. In addition, there is a lack of research that describes whether and how existing welfare technology facilitates, or challenges those who should primarily use it, ie older people and their home care staff.
"There is therefore an urgent need for new knowledge that promotes the development of technology that is perceived as user-friendly and relevant by the mentioned user groups, and that supports implementation together with, rather than for, older people and their home care staff," says Sofi Fristedt.
The researchers will, together with user representatives, develop proposals for guidelines for the implementation and use of welfare technology in home care. The project is already underway with the support of the Family Kamprad Foundation, and is now receiving additional funding via Forte..

"Very gratifying"
"It is very gratifying that researchers at the School of Health and Welfare have been granted research funding from Forte to be able to carry out these important projects. The research in both projects is conducted in close collaboration with the groups affected, which ensures that the research issues that will be investigated are of high relevance and that the results can be quickly put into practice. We look forward to following the development of research in the projects in the coming years," says Eleonor Fransson, Deputy managing director and Acting head of research at the School of Health and Welfare.
"It is fantasticly pleasing that these projects have been granted funding from Forte in the tough competition that prevails. It is not only important for the School of Health Sciences but is also directly beneficial to society in various ways," says Marie Ernsth Bravell, dean of the School of Health and Welfare.
Contakt
Deputy Professor
Head of Discipline Welfare and Social Science

School of Health and Welfare
Director Jönköping Academy

School of Health and Welfare