History and the future are intertwined in family businesses
How does entrepreneurship get passed down through the generations? Lisa Bäcklund, researcher at JIBS, has examined this by taking part in the everyday life of a family business.
In an entrepreneurial family, entrepreneurship is constantly present within the family and its different phases of life. Children and adults continually live with the family business and ownership, where the past and the future intertwine over generations. One of Sweden's largest food companies has been studied by researcher Lisa Bäckvall at Jönköping International Business School, Jönköping University. With a sociological starting point, she had found out how business was carried out during a period when a new CEO was to be appointed.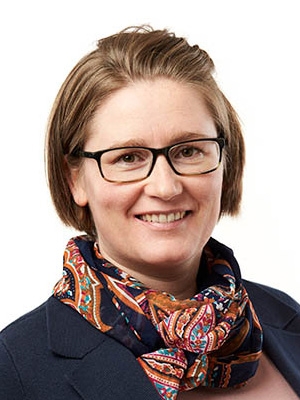 Count, Taste, Joke
The family business in the study has existed for around 100 years. When a family has exercised ownership for so long, there are fixed ways how it runs the business. According to Lisa Bäckvall, stability is generated for an embodied ownership that is family-specific and that employees and board members also become part of. Based on her ethnographic study, she has generated three practices specific to how the food company in question "does" business. The first practice is what she calls 'counting'.
"It's about calculating costs and creating a margin. Put simply - cash flow. The money has to work. Here, the calculation was made with accepted key figures but also based on historical industry experience and prevailing conditions," she explains.
Lisa Bäckvall calls the second practice 'taste'. It is based on the fact that the food product produced by the family business must taste a certain way.
"A feeling for taste needs to be done to be maintained and transferred between bodies (family members and co-workers). As such, it is a bodily sensation where more than words are used. Recognizing the character of taste is embodied and is a distinctive feature of this family business. In consumption, you recognize the product's distinctive taste on the tongue."
Joking is the third practice and is a central part of how the family business runs. As Lisa Bäckvall interviewed family members, attended management and board meetings, and studied more informal interactions over coffee and lunch breaks, interpersonal behaviors linked to joking emerged.
"It's about how you relate to each other to, for example, change the mood during a board meeting. Or to show what is right and wrong regarding critical factors in decision-making. Family members set the tone and joked about their own mistakes. It is not something they themselves would put into words and explain; it is an unconscious practice specific to the family."
Business family ownering – a new concept
To emphasize the unique feature of a family business, Lisa Bäckvall has introduced the concept of 'business family ownering'. In the same way, that taste is embodied, one knows deep down what can and can't be joked about within a family business. The concept focuses on the physical in combination with the fact that business is relational and social rather than driven by a single entrepreneur.
"The concept of 'ownering' is partly characterized by inertia since employees stay and work in the company for several years. It's also partly characterized by relationality, which is that people do business together in social interaction and in dialogue with each other. The lone entrepreneur rarely exists in family businesses," says Lisa Bäckvall.
Why is your research important?
"It shows the power that exists within family businesses, where the distinctive feature is that family, business enterprise and ownership are intertwined. That entrepreneurship is "done", and that different perspectives meet in the interaction between family, external managers and board members with a high degree of sympathetic physicality."
Lisa Bäckvall continues:
"Appointing an external CEO was not relevant in this company. The CEO function is central in business enterprise; here, the historical structures of the family and the company are reproduced in everyday decision-making. Family belonging and continuity is powerful. Within the family, there were also opposing forces – to separate and/or to stick together. There may be different wills where some may want to take out profits in the form of share dividends. In contrast, others want to reinvest to create a company that is sustainable over generations," says Lisa Bäckvall.
More about the thesis
Lisa Bäckvall will defend her dissertation on November 8 at Jönköping International Business School, Jönköping University. The thesis is called "The Coexistence of Family, Ownership, and Business: Conceptualizing Entanglement and Business Family Ownering" and can be read as a PDF.
The text is taken from an article in Esbri written by Maria Gustafsson.