Successful workshops on case teaching in in Africa
In 2020, STINT awarded Jönköping International Business School (JIBS) and Stockholm School of Economics (SSE) a grant to conduct a series of case teaching and case writing workshops in six African countries. The project has been running successfully since then. In early October, Anders Melander and Olof Brunninge from JIBS conducted workshops in Addis Ababa and Nairobi with Andrew Schenkel from SSE.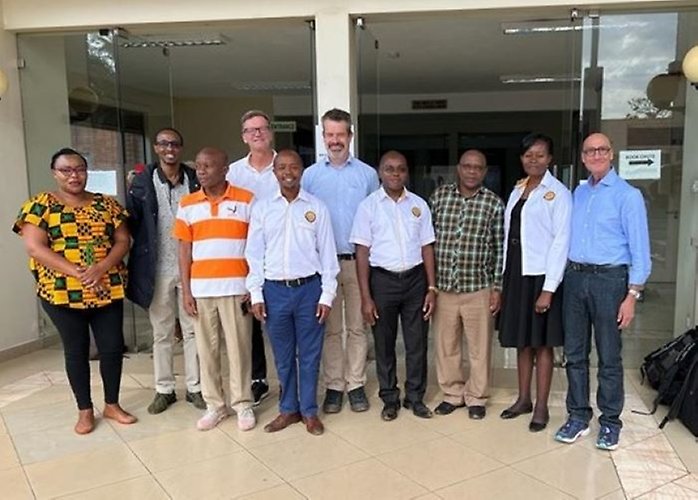 The project, named "Building knowledge through networks," is a three-year project financed by STINT, The Swedish Foundation for International Cooperation in Research and Higher Education. It is one of three projects in the "Strategic Grants for Internationalisation 2020" program.
The goal is to train colleagues in Africa in using the case teaching method and to support them in writing their own cases on African businesses. The case teaching method is based on a participant-centred learning approach, meaning that students are responsible for their learning. As such, students discuss and debate with each other and develop solutions to real-life business problems. Most cases used at business schools are from the US and, to a limited extent, from Europe; very few cases reflect the Eastern African context. The latter is essential in terms of students developing skills that employers require. KCA University in Nairobi/Kenya (KCAU) has used the case teaching method for some time. However, Kenyan businesses often face problems different from those described in European or North American teaching cases.
"The case writing workshop with the colleagues from Stockholm and Jönköping has been very rewarding," says Dr Abraham Rotich at KCAU. "Our faculty will now engage in writing our own local teaching cases. We aim at having the first set of cases ready to use within three months."
A project well in line with Jönköping University's vision
The project aligns with Jönköping University's vision, "Through collaborations, international relations and global focus, we are a leading knowledge environment." In a rapidly changing world with global and local challenges, academia plays an important role. Internationalisation supports sustainable development and provides opportunities to enhance education, strengthen research and support innovation and collaboration.
"We have learned much about how African colleagues teach and work daily. This helps us provide relevant support to the local institutions.," says Olof Brunninge.
The project involves Ethiopia, Rwanda, Kenya, Tanzania, Uganda, and Botswana. So far, JIBS and SSE have conducted four workshops with about seventy-five participants in Rwanda, Ethiopia, and Kenya. About one hundred more participants are expected to attend future workshops.
Read more about STINT.