JIBS researchers in the top tier in Sweden
When the prestigious research portal Research.com for the second year in a row, ranks the leading researchers in Business and Management, three researchers at Jönköping International Business School (JIBS), Jönköping University, rank among the top twenty in Sweden.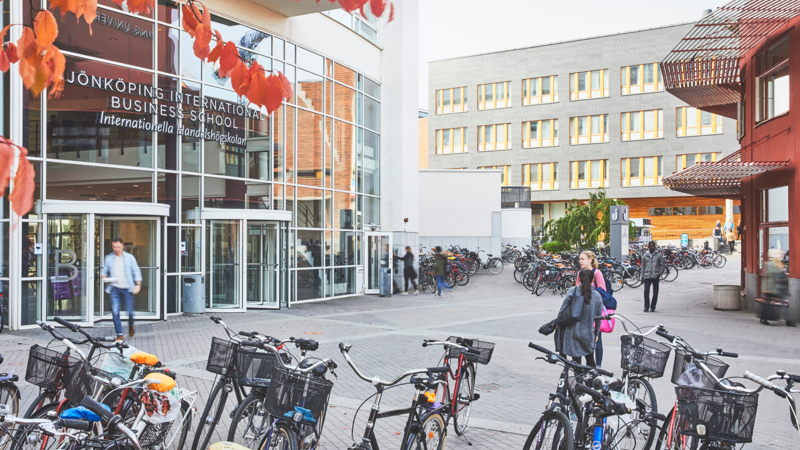 Professor Per Davidsson is best placed as number three on the list. The other two JIBS researchers among the top twenty are Professor Mattias Nordqvist in tenth place and Professor Charlie Karlsson in nineteenth place. Research.com's ranking is based on the researchers' so-called D-index (discipline H-index), a measure based on the number of citations and describes both productivity and reach in a publication in a specific research field. Researchers with a D-index of 30 or more qualified in the sample as top researchers in Business and Management. Per Davidsson has a D-index of 63 and has 359 publications that have been cited 39,757 times. Mattias Nordqvist has a D-index of 39 and has 196 publications cited 11,149 times. Charlie Karlsson's D-index is 32, with 244 publications cited 6082 times.
"It's excellent to see that JIBS holds the standings in the rankings. The index is a good measure of the influence of individual researchers. This means these are very productive and publish many articles, but also get read and inspire new research. At JIBS, we are happy and proud to have them as colleagues and inspirers," says Johan Klaesson, Associate Dean of Research at JIBS.
International recognition
This is not the first time that JIBS has received recognition for the quality and impact of its research. In 2021, JIBS was ranked first in Europe for Family Business research (Rovelli, Ferasso, De Massis, & Kraus, 2021). Two different rankings put JIBS first in Europe and second globally for its Entrepreneurship research (Xu, Chen, Fung & Chan, 2017), and first in Sweden and fourth in the Nordic countries in the broader field of Business and Economics (Nordforsk, 2017). The school is also on the Financial Times' top 95 European best business schools and advanced seven places last December.