How sleep problems impact mental health during the pandemic
Researchers at Jönköping University (JU) have been part of a new study on sleep problems during the Covid-19 pandemic and the impact on people's mental health. Professor Amir Pakpour and Professor Anders Broström, from the School of Health and Welfare at JU, are co-authors, along with a group of other international researchers, who have published two research papers on the subject of sleep problems during the pandemic, one of which takes a gender perspective on how sleep problems affect mental health in men and women differently.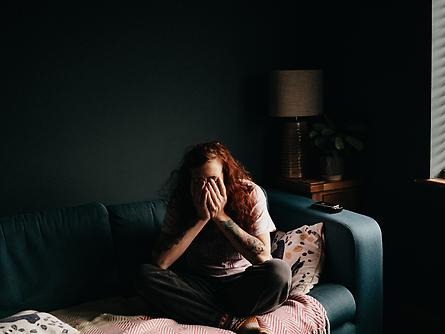 Research shows that there are four indicators associated with mental ill health: anxiety, depression, stress and sleep problems. Amir Pakpour, Professor of Clinical Sciences at the School of Health and Welfare and co-author of the studies is interested in how sleep problems can be a contributing factor.
"From my perspective, depression and anxiety are two subjects that are widely known across research. However, sleep problems in connection to mental ill health are less well-known. Sleep problems have traditionally been associated with anxiety, less so depression, but anxiety can lead to depression and so looking at sleep is important," he says.
According to the studies, a good night's sleep is essential not only for a human's physical well-being but mental well-being too. Without it, mental health can deteriorate, which is why sleep problems are becoming a major concern for healthcare providers.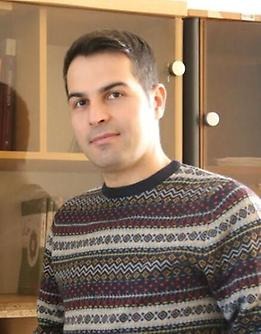 Marked increase in sleep problems
Since the Covid-19 pandemic began, the levels of depression, anxiety and insomnia in Sweden have risen dramatically. In the studies carried out, three different categories of people – Covid-19 patients, healthcare providers and the members of the general population – were investigated to see how the pandemic has affected their sleep. The results showed that 31 % of healthcare providers experience sleep problems, which is a third higher than pre-pandemic levels. Sleep problems for Covid-19 patients were even higher at 57 %, and in the general population, sleep problem experiences were at 18 %.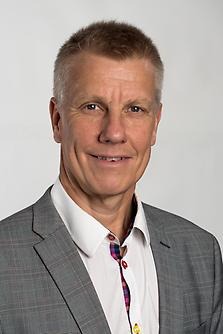 When looking at sleep problems and the male/female reaction to the pandemic, the results of the study showed that slightly less women (24 %) have sleep problems than men (27 %). Women are normally seen as more vulnerable to mental ill health, but it's also known that men do not discuss their mental health as easily as women. Paying attention to sleep problems in men and taking appropriate action could prevent future mental health problems.
"No empirical studies have, to date, focused on sleep problems between the genders during Covid-19. Looking at gender differences is important because prior evidence has shown that men and women have different processes in brain functions. For future sleep problem and mental health interventions, it's important to realise that "one size" doesn't fit all. We have to adapt both the content of the intervention and how we present it for both sexes," says fellow author Anders Broström, Professor of Health and Care Sciences at the School of Health and Welfare, JU.
Current mental ill health "tip of the iceberg"
Even with eradication of the virus, both researchers agree that the effects of the pandemic on people's mental health is only just becoming apparent.
"This is an iceberg that we are only seeing the tip of. People have experienced huge anxiety during the pandemic – the trauma of hospitalization, the stress of healthcare work, the loss of jobs and income, social distancing, and so on. Such anxiety can cause real depression, which can set in even after the pandemic is over. We worry about the years to come in terms of general mental health in the population," says Amir Pakpour.
In Autumn 2021, Amir Pakpour and Anders Broström will be starting up a new project, looking at how a digital solution, such as a smart-phone app, can be used as an effective intervention in treating mental ill health and sleep problems.
"The pandemic has created a new mental health situation, and primary care have a lot of new patients coming into the clinics. Our project is looking at how we can adapt interventions accordingly, based on the studies we have done about sleep problems during the pandemic. Prevention is key – we need to identify individuals with sleep problems and treat them before things escalate," says Anders Broström.
Information about the research studies:
"Gender specific estimation of Sleep problems during COVID-19 pandemic: systematic review and meta-analysis" wjll be published in the Journal of Sleep Research

External link, opens in new window..
"Sleep problems during COVID-19 pandemic and its' association to psychological distress: A systematic review and meta-analysis" is published in the open access clinical journal EClinical Medecine, published by The Lancet.
The project The JU Sleep Well Study is being led by Anders Broström and Amir Pakpour from the School of Health and Welfare and JU, and will be run in partnership with Linköping University and Linnaeus University. Data collection for the project will begin in Autumn 2021.
For more information contact Anders Broström.
Related research news: