Forum for Social Innovation Sweden (MSI)
Forum for Social Innovation Sweden (Mötesplats Social Innovation or MSI)

External link, opens in new window. is a national knowledge forum for social innovation and social entrepreneurship. The forum operates in close collaboration between the academia, the business sector, the public sector, idea driven as well as volontary actors and right now six different Swedish universities are involved in the project: Malmö University, Luleå Technological University, Umeå University, Örebro University, Stockholm University och Jönköping University.
Forum for Social Innovation Sweden at Jönköpings University is an initiative that includes all schools at JU and is placed at Jönköping Academy.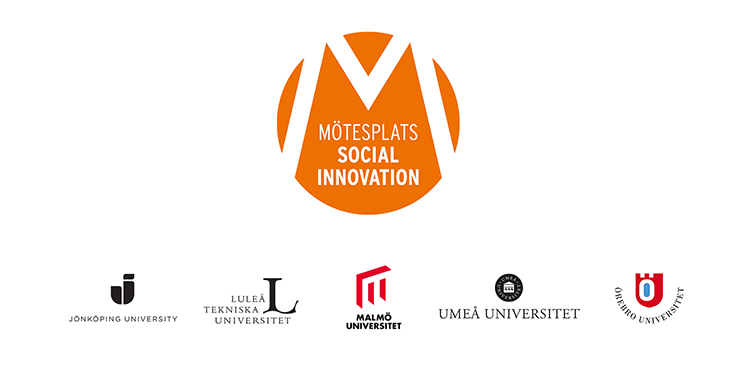 What is a social innovation?
"Social innovations are new ideas that meet social needs, create social relationships, and form new collaborations. These innovations can be products, services, or models addressing unmet needs more effectively."
EU-commission innovation and growth strategy
It can be hard to define a social innovation, but that also makes the term wider, opens for more possibilities and you do not risk to miss ideas and new-thinking which can drive society forward by having a narrow definition. We are often used to think about innovations as something which has to do with technology. But to separate technological and social innovations can be risky.
"What we often view as technological innovations are also a social innovation," says Sara Dahlin, project manager for MSI at Jönköping University. She uses the laundry machine as an example. It created new possibilities for women, which also makes it a social innovation.
Social innovation is all about solutions which contribute to more people getting a better life, on a societal level. It does not always have to be an invention, it can also be something that can be used as a solution to a new problem or in a new situation. Something that drives us forward.
Jönköping University will in the near future organise different kinds of activities around social innovations, both for researchers and the general public.
Follow Forum for Social Innovation Sweden in social media
Project manager for MSI - Jönköping University
Communications officer for MSI - Jönköping University