Content updated 2019-03-13
Opportunities within your programme
The opportunities you have vary depending on what programme you study. Some study programmes include a longer period (one semester) for studying abroad whereas there may be a shorter period (5 - 10 weeks). Other opportunities for an international aspect in your education include clinical placements/volunteering abroad, field-studies linked to your thesis work, summer courses, or organising your own exchange semester as a Freemover, amongst others.
For many of the programmes at HHJ, exchange studies is a well integrated part of the study programme. This means that all courses that you study abroad will be accredited at HHJ on your return so you do not need to worry about repeating your courses or prolonging your studies. There are teachers at every programme that will help you through the course selection before your departure. You are also entitled to CSN student support while studying abroad.
Below you can read about the different types of exchange possibilities. More information about the specific opportunities for your current programme can be found to the left.
Exchange studies

In order for a HHJ-student to carry out exchange studies in other countries, a signed exchange agreement is needed. School of Health and Welfare has established exchange agreements with many universities around the world. Each study programme has their own agreements which apply to the students within that programme. The exchange agreements are reciprocal, which means that the universities send as well as receive students. Students going on exchange studies stay usually one semester abroad and, at most of our partner universities, VFU (Clinical Placement) is included in your studies. A semester can last for 3 - 5 months depending on the partner university. Some partner universities can also accept students for short-term studies (5 - 10 weeks). As an exchange student, there are no tuition fees and you will be able to transfer your credits from your studies abroad to your degree at HHJ.
Remember, studying abroad is your project, that will give you an edge on your education and increase your personal and professional skills as well as increase your employability. It is, therefore, important that you are proactive and take responsibility for your project. Your international coordinator and academic contact teacher will be there to support you during the whole process.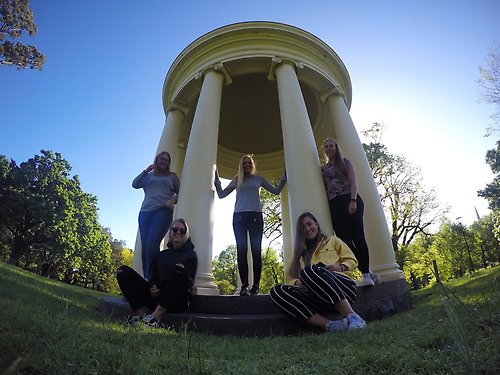 Writing a thesis abroad
This is a very popular choice among HHJ students. You can choose to collect your data in Europe and finance your stay with Erasmus+ scholarship or low- and middle-income countries and use Minor Field Studies programme scholarship. If you are passionate about the global development issues then the second option is a right choice for you. While collecting the data for your thesis you have a thesis supervisor connected to your programme and a contact person in the country you are going to.
Practicing and volunteering abroad
There is often no need of agreements between HHJ and diverse organizations. It means that you have more freedom to choose the country and organization, but you always need to approve your plans with VFU coordinator at your study programme before you start to plan next steps. Some partner universities might also offer practice possibilities. Your VFU coordinator and international coordinator can guide you to right contacts. Be aware that with more freedom comes more responsibility for your project.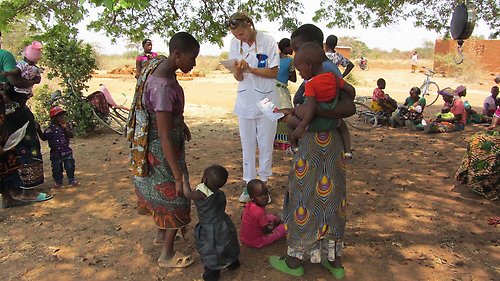 Freemover - study abroad on your own
If you want to study abroad at a university that HHJ does not have co-operation with or doing internship, you usually have to organize it yourself. It also applies if you want to study something that can not be included in your degree at HHJ. U's study abroad website is structured around the process of our nominated students and exchange studies. If you choose to go as a freemover you have to find information, contact the university, arrange financing, insurance and all other practical details on your own.