Ida Mårtensson, socionomprogrammet, University of Botswana, Botswana (In Swedish)
Jag heter Ida Mårtensson som just nu går i 5:e termin, på socionomprogrammet, på Jönköping University. Min utbytestermin gjorde jag i termin 4:a och åkte då till Botswana i cirka 5 månader. Ett halvår av så mycket skratt, nervositet, tårar och glädje har jag aldrig haft förut, vilket gjorde detta halvår till det bästa någonsin.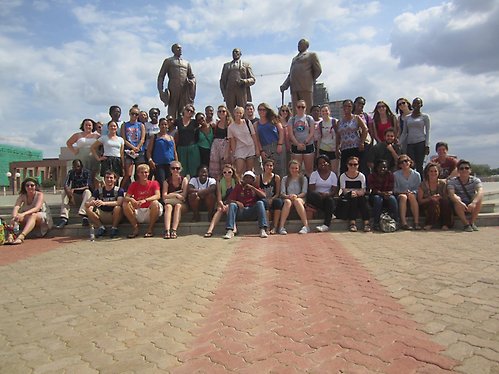 Jag hade extremt mycket förväntningar och tankar innan jag skulle åka iväg. Kommer jag få kompisar? Kommer jag klara skolan? Kommer jag trivas? Kommer jag klara av att läsa akademiskt på engelska? Jag har nog aldrig tvivlat så mycket på mig själv som den sista tiden innan jag skulle resa iväg till Botswana. Kommunikationen innan med University of Botswana var bra, jag fick väldigt mycket hjälp från Jönköping University och min kontaktperson Aimee Ekman som tog kontakt med Universitetet i Botswana om det var något jag undrade över, men ändå såklart finns oron där som alla känner igen sig i när man ger sig iväg till ett främmande land, helt själv och vet inte allas vad som väntar. Men mitt svar till detta i efterhand är att jag oroade mig alldeles för mycket i onödan, jag skulle mer levt i situationen än att oroa mig för hur allt kommer bli, för allt löser sig, och som sagt det blev mitt bästa halvår någonsin.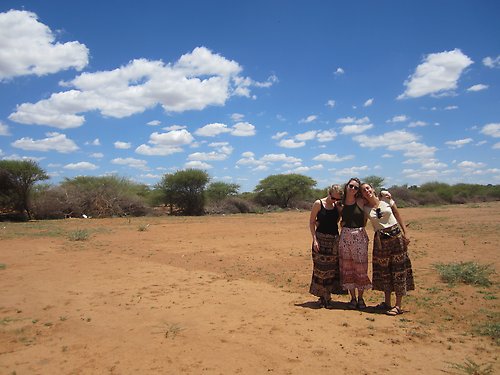 Det mesta av min nervositet släppte när jag landade i Botswana där jag möttes på flygplatsen av otroligt trevliga och snälla människor från Universitetet som hjälpte mig också genom hela min tid I Botswana.
Jag lästa fyra kurser plus praktik;
Social work with families and children
Introduction to Group work
Orientation to Fieldwork
AIDS and home Based care
De flesta kurser jag läste var bra och jag var nöjd med de kurser jag läste, men kvalitén skiljde sig ändå ganska mycket ifrån kurs till kurs. Vissa kurser var lektionerna inställda väldigt ofta, men i andra kurser var det otroligt strängt I klassrummen.
Jag hade också praktik på ett kvinnohem. I början spenderade jag väldigt mycket tid på kontoret med pappersarbete men den sista tiden fick jag spendera på det gömda kvinnohemmet och ha stödsamtal med klienter. På kvinnohemmet fick jag uppgift att stödja en nio årig kille som var där utan föräldrar, han kunde inte gå i skolan och gjorde därför inte så mycket på dagarna. Med denna kille skulle jag ha lättare engelska och matematiklektioner, eller bara leka lekar med honom och få honom att använda hans energi. Den sista tiden på kvinnohemmet var väldigt givande, både på ett personligt plan men också för mitt kommande socionom yrke.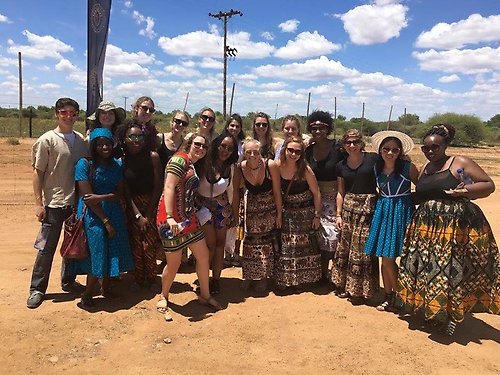 Under min tid I Botswana bodde jag på skolan och delade rum med en annan internationell student. Boendet fixade skolan åt mig, så det var klart när jag anlände och man kunde antingen bli tilldelat ett rum med en annan internationell student eller att man får dela rum med en Botswanskt student. Att dela rum med någon var ovanligt men samtidigt kommer man sin rumskompis så nära och man behövde aldrig känna sig ensam, så jag trivdes väldigt bra och hade inte velat haft ett eget rum. Jag fick lära mig att sova med kackerlackor, ödlor, spindlar och andra ovanliga kryp. Att även sova I 52 graders värme var en utmaning, men det är sjukt hur snabbt kroppen anpassar sig och hur man sedan inte bryr sig om kackerlackor springer i sängen eller inte. Jag var väldigt nöjd med boendet och skulle inte velat bott på något annat sätt.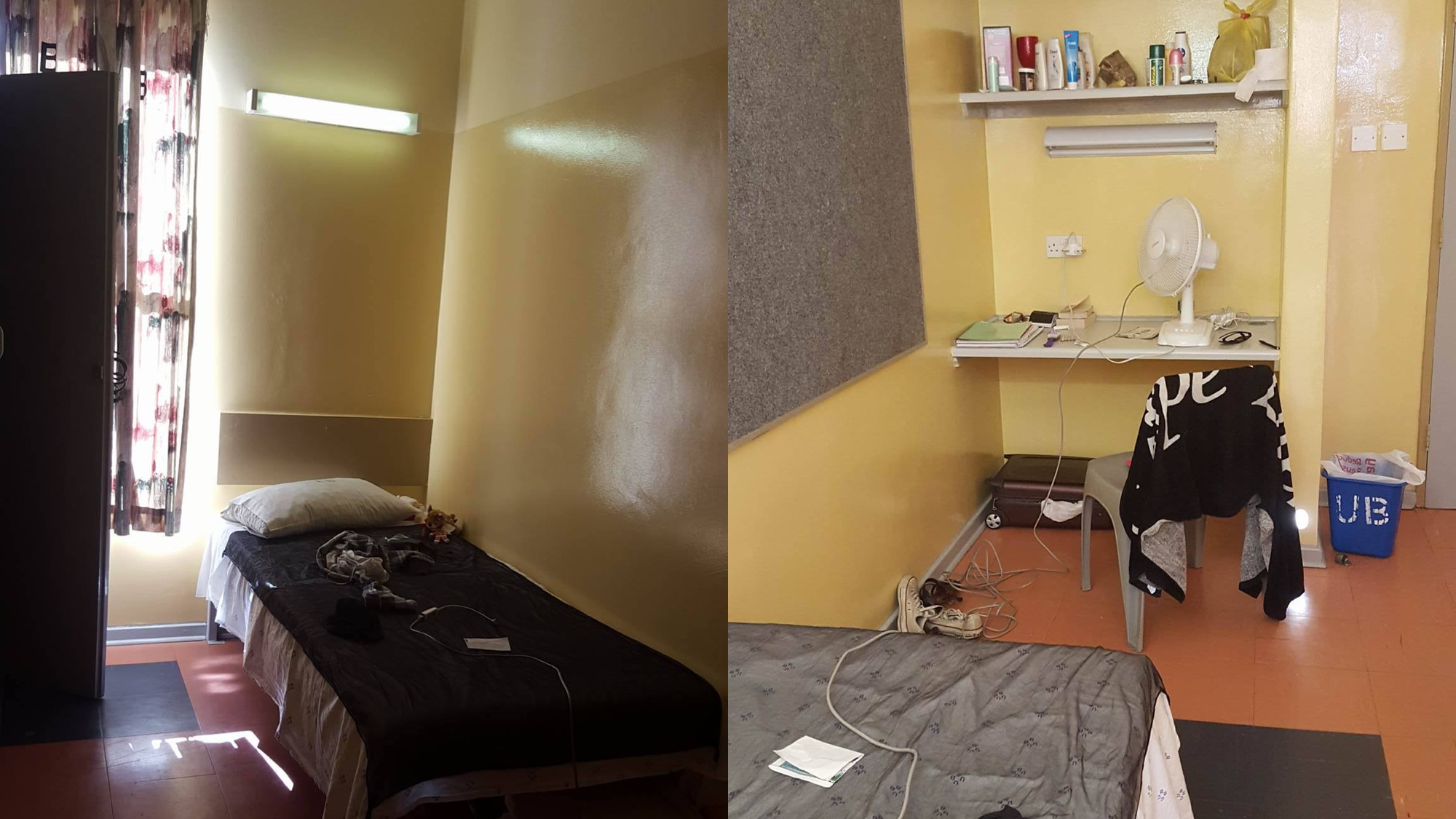 Det var billigt att leva I Botswana. Deras peng kallas PULA och 10 PULA är ungefär 8 Kronor. En maträtt i cafeterian på skolan som räcker till två portioner kostar 15 Pula vilket är 12 kronor, så jag lade inte mycket pengar på mat. I skolan serveras det traditionell mat, och på restauranger servades det mer amerikansk mat, så det finns mat för alla och det traditionella maten var väldigt god.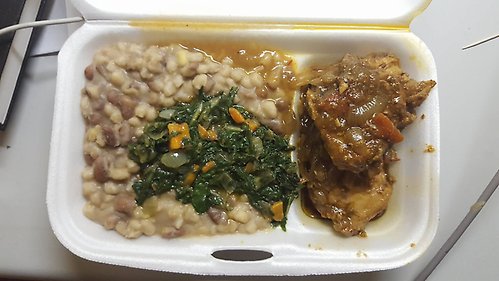 Under min tid reste jag mycket till andra länder och utforskade mycket I Botswana. Jag tycker det är väldigt viktigt att man tar sig den tiden, att faktiskt resa om det blir möjlighet till det för det kommer man annars ångra. Jag reste runt om i Botswana väldigt mycket men även till Sydafrika och Mocambique. Till Sydafrika reste vi iväg till över ett lov som vi hade på en vecka, under denna veckan kom också min familj dit och så hade jag en vecka med dem I Sydafrika.

Jag har utvecklats något enorm under min utlandsperiod. Detta är aldrig något jag kommer få chansen att göra igen så jag är så glad att jag gjorde detta. Det jag råder framtida utbytesstudenter till är att försöka att prova på det mesta som går att hinna med! Jag volontärarbetade på ett hundhem, barnhem, skola, på en organisation I ett Township men provade också på basket och fotboll. Hela resan blir så mycket roligare om man vill undersöka nya och udda saker som man aldrig kommer ha chansen att göra i Sverige. Jag tror inte någon kommer kunna säga att man ångrar att man gjorde en utlandstermin, utan det är upp till dig hur du vill forma den och få ut utav den. Ta chansen att utvecklas I språk, kommunikation, få erfarenheter och upplev dina drömmar, så kommer du få en lika bra utbytestermin som jag!
Om det är någon som undrar något om min utbytestermin i Botswana, är det bara att mejla mig på idamartensson@hotmail.com