Hanna Gustavsson, Occupational Therapy programme, James Cook University, Australia
Hanna Gustavsson, Arbetsterapeutprogrammet termin 5
076-1625116, hannag93@hotmail.com
Den fjärde terminen på arbetsterapeutprogrammet spenderade jag på andra sidan jorden, närmare bestämt i Townsville, Queensland, Australien. James Cook University eller JCU som det kallas är ett av världens bästa universitet när det gäller marinbiologi, men även inom arbetsterapi var skolan riktigt bra.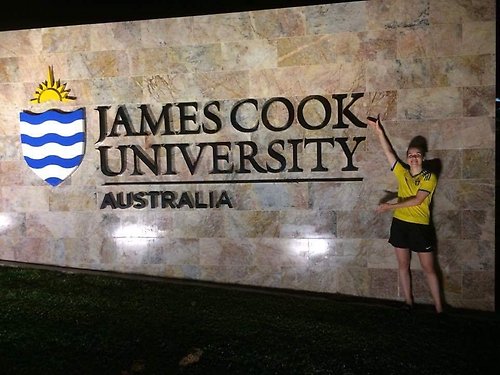 Jag visste redan när jag började studera på Jönköping university att jag ville åka utomlands någon gång under min utbildning, så jag började leta runt efter vilka möjligheter jag hade till detta ganska tidigt. När vi sedan hade en informationsföreläsning om detta i termin 2 så tog jag kontakt med Lucie på International Relations Office med en gång. Efter det mötet hade jag bestämt mig för att jag ville åka till Australien och Townsville som ligger i den delen av landet som har tropiskt klimat. Jag ville gärna att det land jag åkte till skulle skilja sig mycket från Sverige, annars hade jag ju lika gärna kunnat stanna hemma.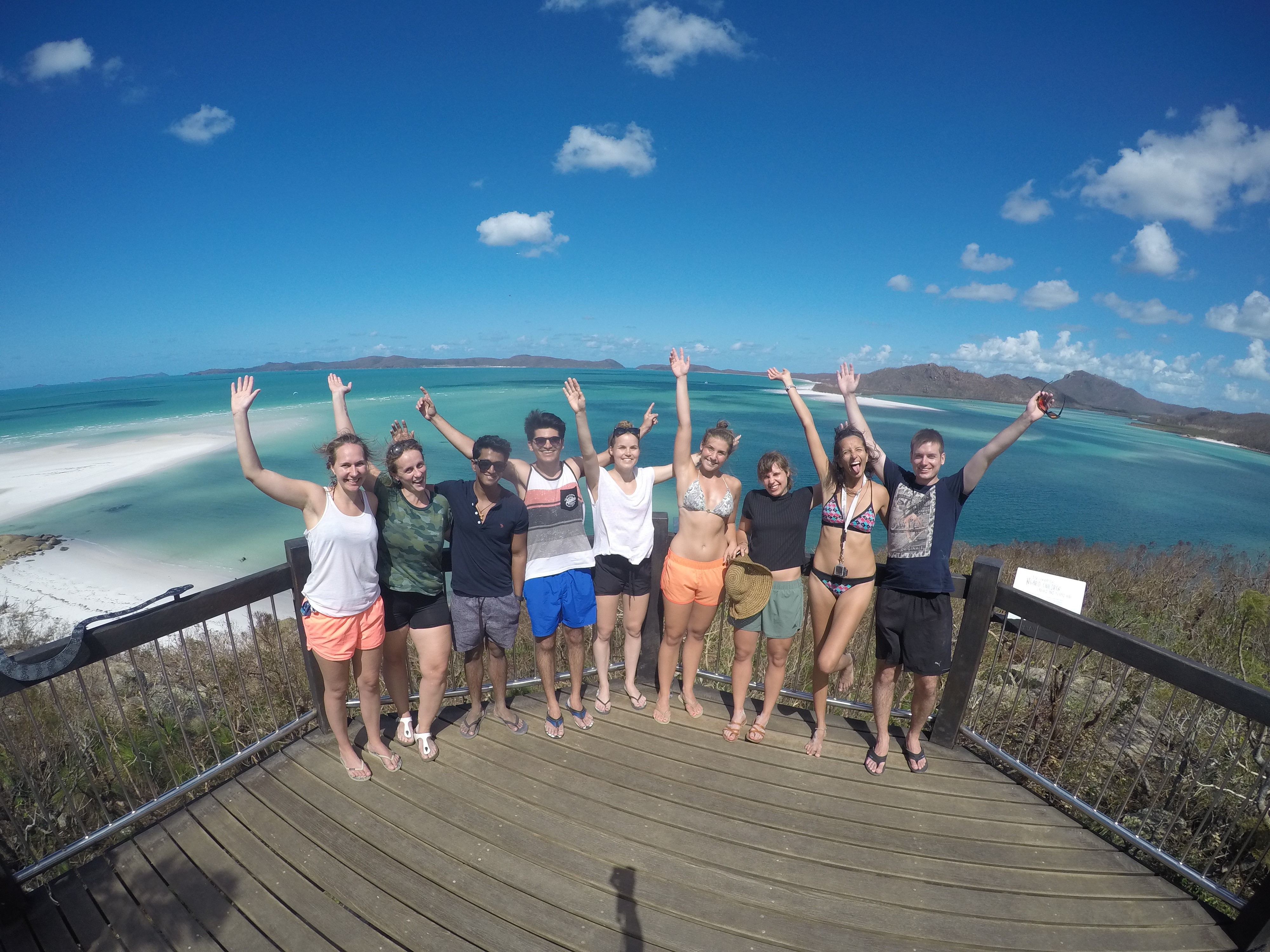 Några veckor efter min ansökan fick jag reda på att jag hade fått en plats på JCU. Jag kom i kontakt med universitetet direkt och de var alltid hjälpsamma och svarade på alla de frågor jag hade. När man åker till Australien är det ganska många saker man måste fixa innan med visum, vaccination, policecheck. Men tack vare att jag fick hjälp av Lovisa som hade varit i Townsville året innan mig så löste sig allt.
Mitt boende fixade jag också genom Lovisa då jag fick ett rum i samma hus som hon hade bott i. I Australien är det vanligt att man bor i ett "sharehouse", att man delar ett hus med ca 5-6 andra ungefär som ett kollektiv. Jag betalade strax under 4000kr i månaden för ett eget rum, delad toalett, kök och pool. Avståndet till skolan var ungefär 5-10min med cykel och det var också nära till affär och gym m.m. Jag var jättenöjd med mitt boende, det var bra att bo i ett sharehouse eftersom att jag, speciellt de första veckorna, fick mycket hjälp från de andra i huset.
Kostnadsnivån i Australien är ungefär samma som här i Sverige, vissa saker är dyrare och vissa saker är billigare. Jag ansökte om extra lån från CSN när jag var iväg, därför fick jag runt 12000kr i månaden.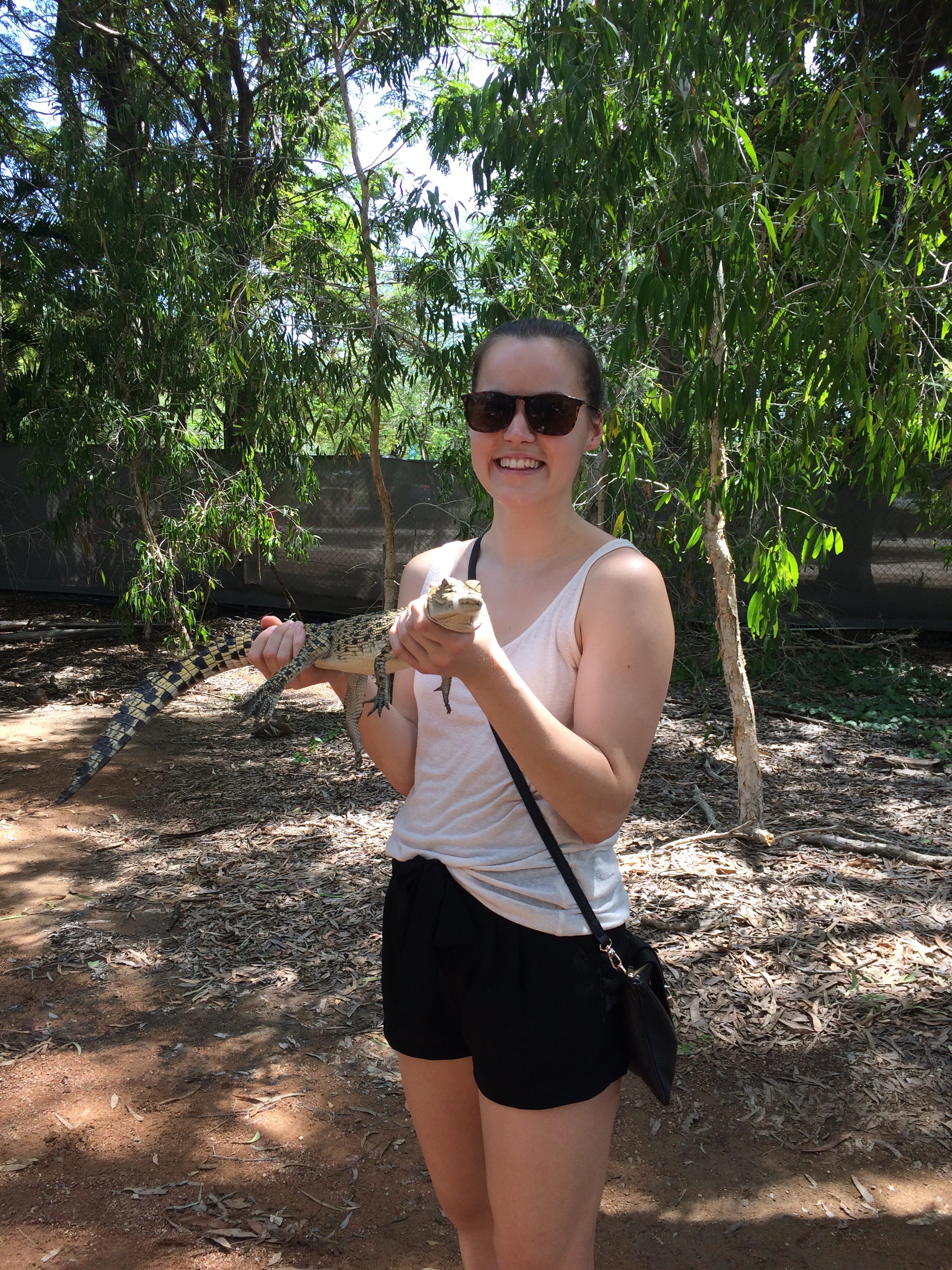 De kurserna jag läste hette Foundations of allied health professionals och Physical and cognitive determinants of occupation. Båda två var väldigt intressanta och jag kände att jag lärde mig väldigt mycket som jag också stämmer överens med det jag har lärt mig tidigare i Sverige. Den största skillnaden var att de flesta föreläsningarna var online, så de tittade/lyssnade man på hemma och sedan hade vi workshops i skolan som byggde på det som föreläsningarna hade handlat om. Vi läste samma kurser hela terminen istället för att ha 5veckors block som vi brukar ha här i Sverige. De två sista veckorna av terminen var till för finals, då hade man en eller två tentor per ämne som handlade om allt det vi lärt oss under terminen. Vi hade även några midterms halvvägs in i terminen så att man kunde se hur man låg till kunskapsmässigt.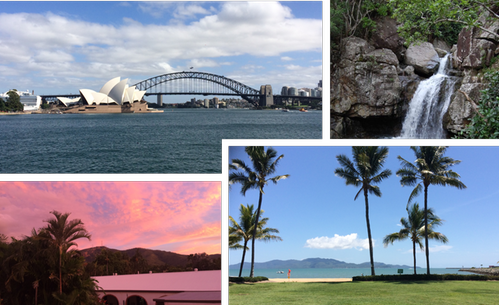 Under min tid i Australien hann jag också resa runt en del, något som jag verkligen rekommenderar alla som åker dit att göra! Det finns så otroligt mycket saker att se och göra i det landet! Jag besökte Sydney, Melbourne, Brisbane och Airlie Beach/Whitsundays Islands och alla platserna var helt fantastiska på sitt eget sätt! Dessa resor var de stora höjdpunkterna på min utbytestermin, det är de stunderna jag kommer minnas mest. Men även när jag fick mina resultat från finals som visade att jag hade klarat av studierna är en sak jag verkligen kommer minnas. För då blev jag så stolt över mig själv, att jag hade rest helt ensam till andra sidan jorden, kämpat mig igenom studierna och samtidigt haft det så fantastiskt roligt med nya vänner från alla världens hörn!
Jag hoppas att alla tar chansen att åka på en utbytestermin, det är ett minne för livet!